Two rescued kittens from different beginnings found each other at their foster home. They became inseparable friends.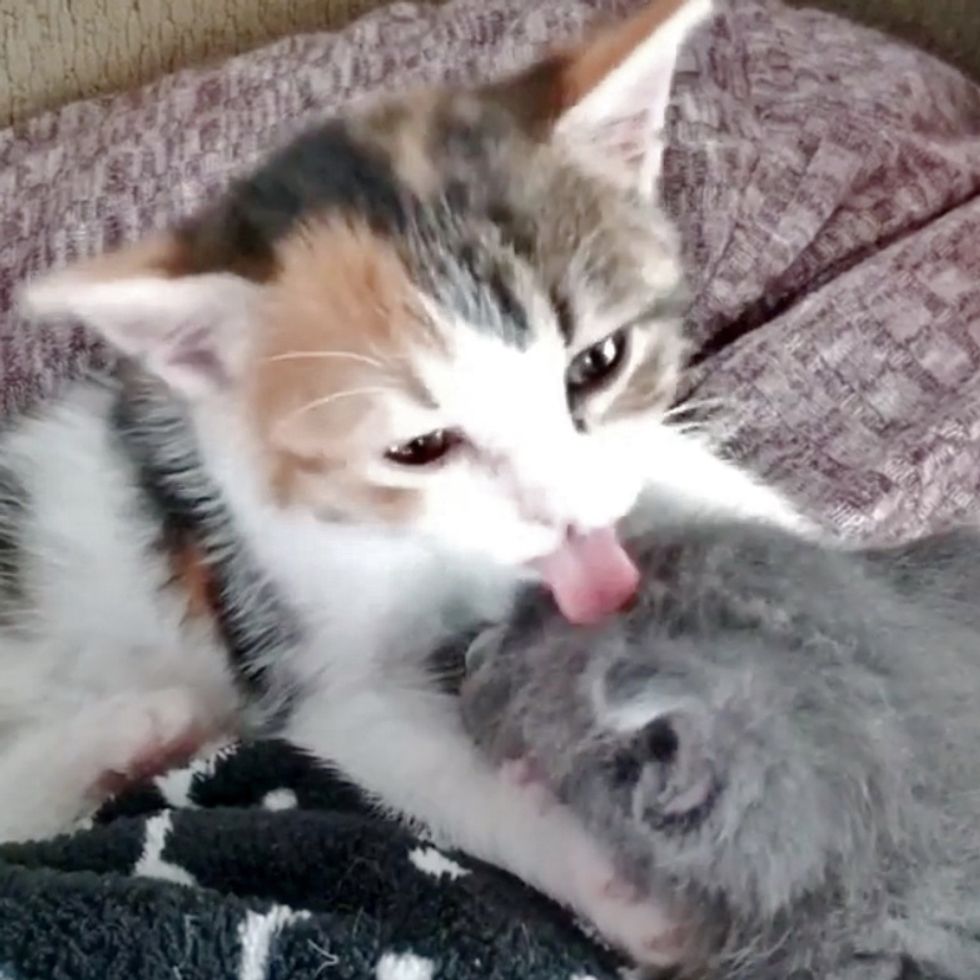 Ellen Carozza LVT
Nova Cat Clinic received a tiny neonatal kitten who was in need of critical care. She was the only one that made it in her litter.

Animal Welfare League of Arlington transferred her to the Chris Griffey Memorial Feline Foundation at Nova Cat Clinic when they realized that kitten was not improving despite their best effort to save her.
Ellen Carozze, a Feline Licensed Veterinary Technician, took her home so the calico could receive specialized care to ensure her survival.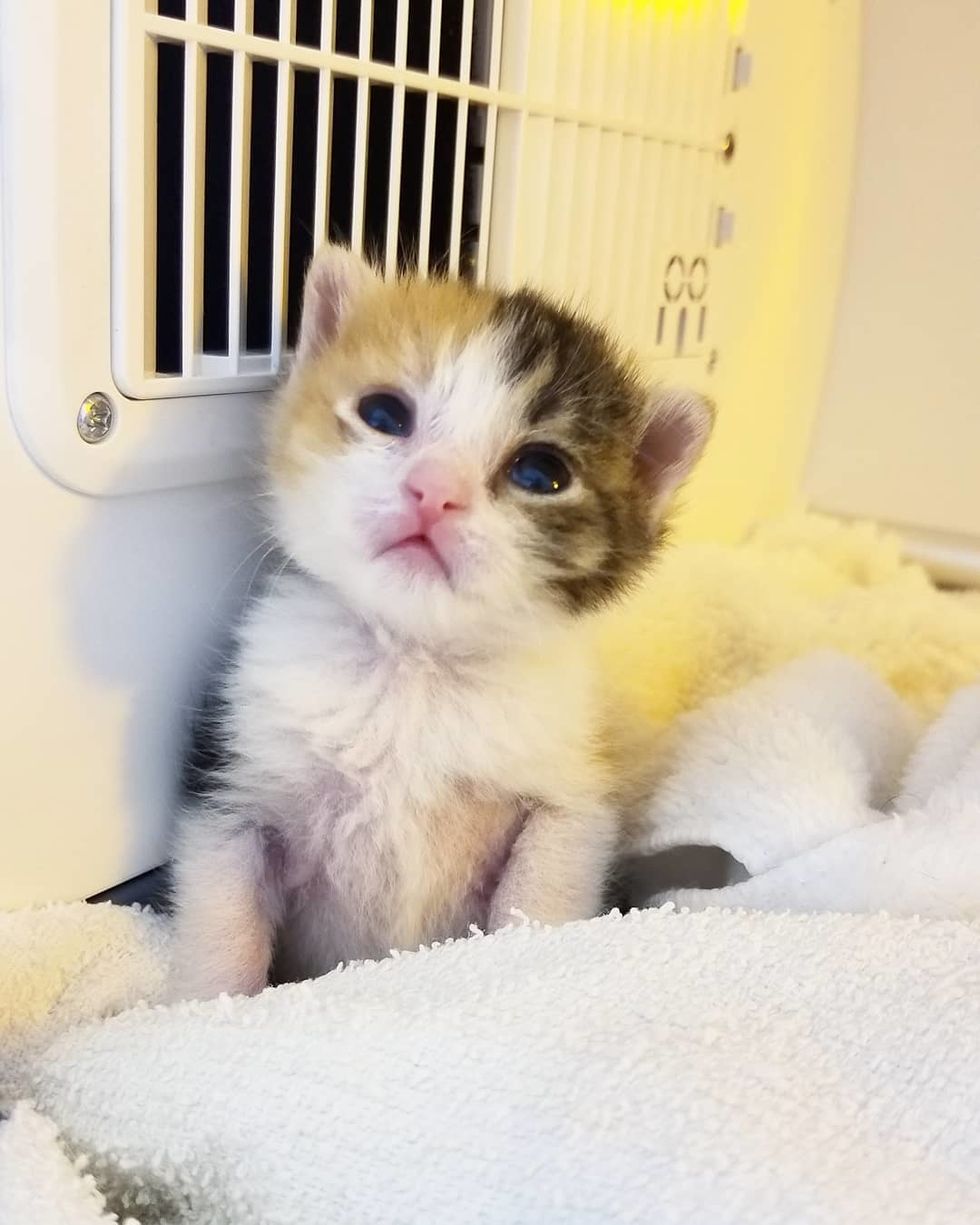 Ellen Carozza LVT
She was only 71 grams, just skin and bones, but the little kitty never gave up. She was given a much-needed bath, plenty of good food to fill a warm belly and some TLC from the resident cat, Benny. They named her Adorabelle and she was a cuddle-bug from the start.

With each passing day, the kitten grew bigger and stronger. She was eager to have someone to snuggle with at all times. When she was not cuddling with Ellen, she snuggled right up to the resident cats so she wouldn't be alone.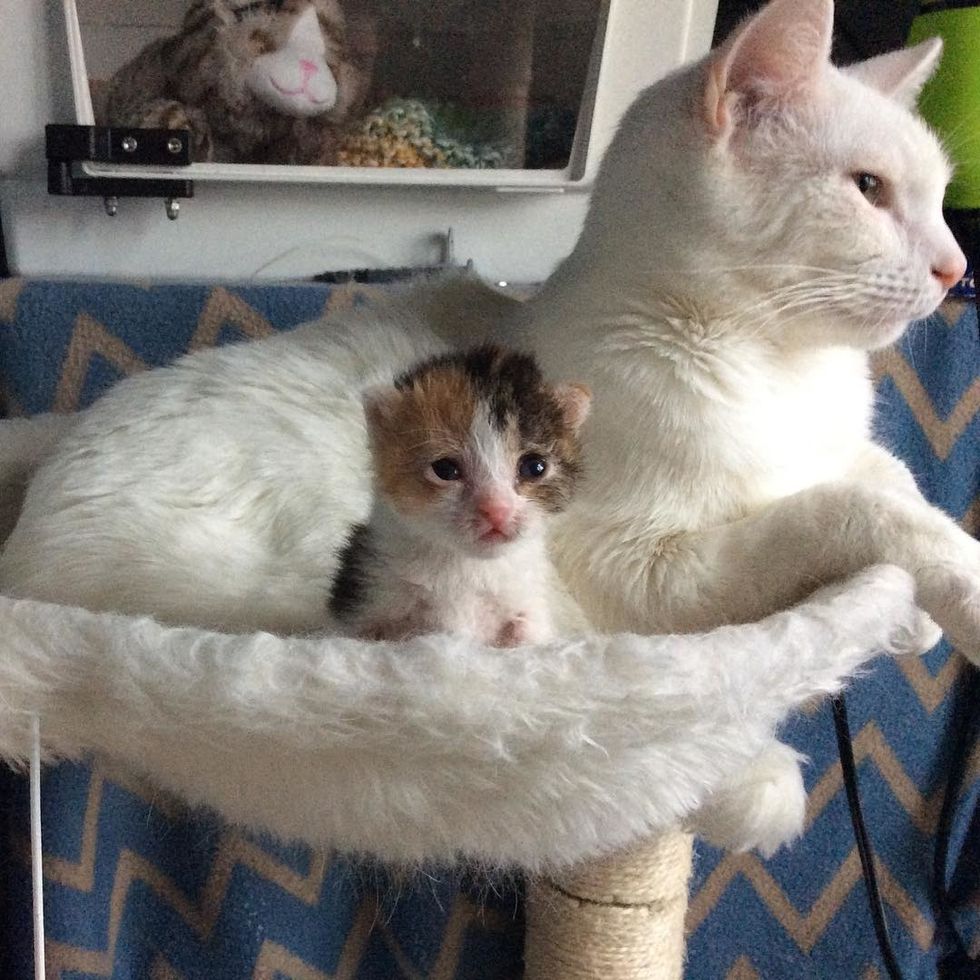 Ellen Carozza LVT
Ellen knew Adorabelle would do better with a buddy to help with her social development. They began their quest to look for a feline friend to pair her up with.

A few weeks later, a rescued kitten named Tolliver Groat arrived at Ellen's home. The little gray kitty needed a friend, and so did Adorabelle.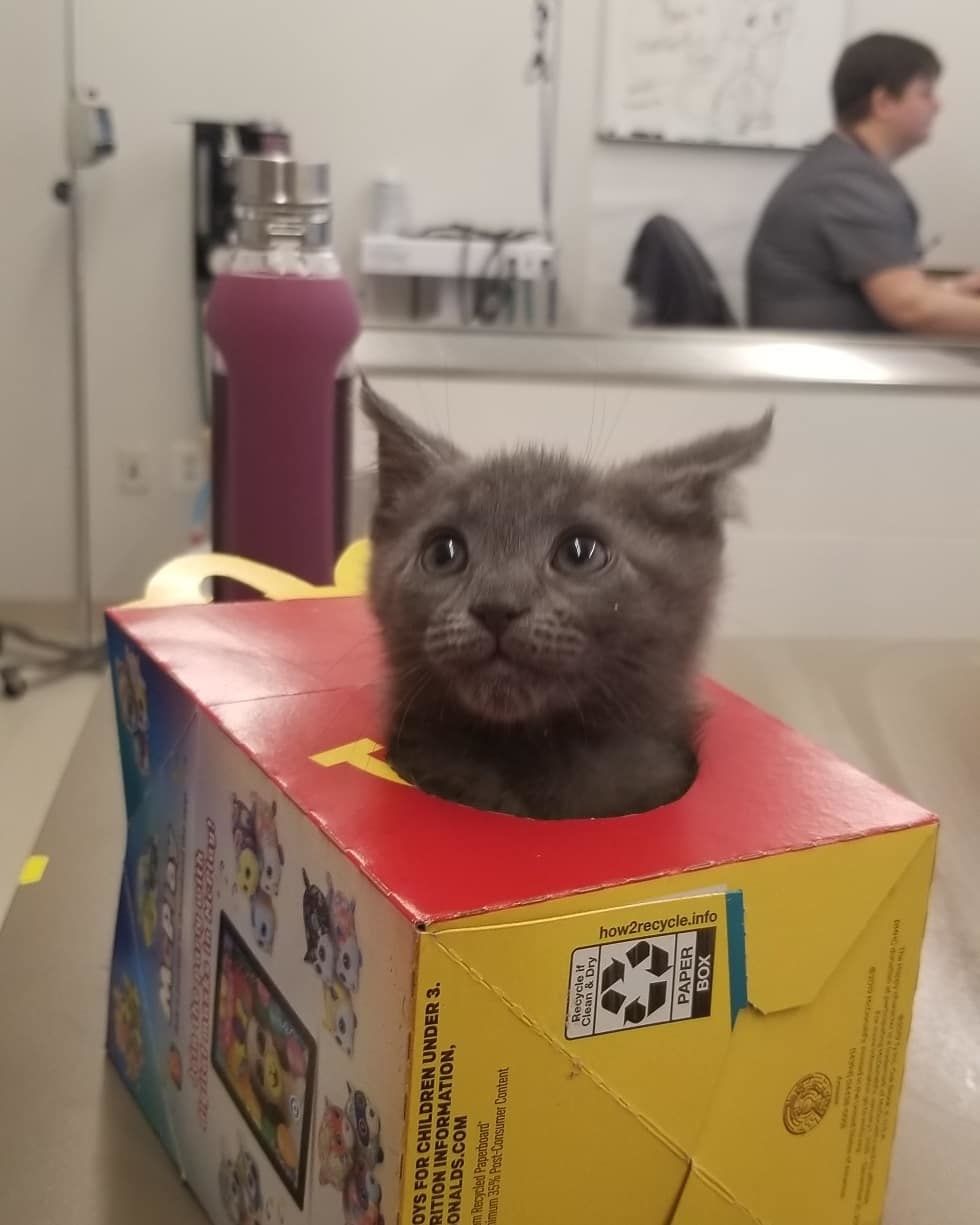 Ellen Carozza LVT
After a proper feline meet and greet, Adorabelle accepted her new brother. In a few days, they were cuddling with each other like they had always been together.

Since then, they have been inseparable like two peas in a pod. You won't see one without the other.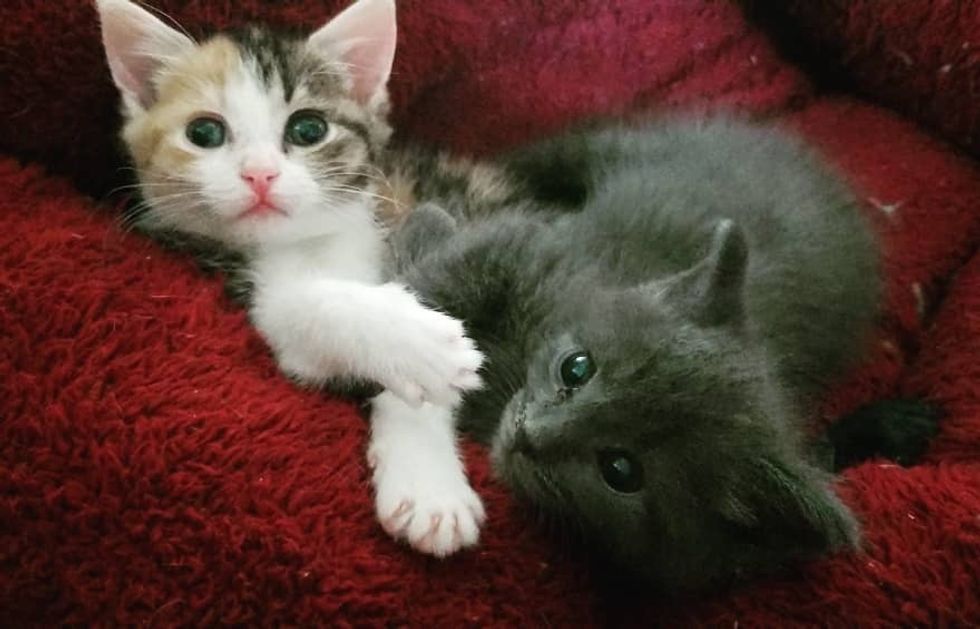 Ellen Carozza LVT
Tolliver Groat follows his sister everywhere she goes. They nap together and chase each other across the room without a care in the world.
They are dependent on one another and seek the other out for comfort and affection.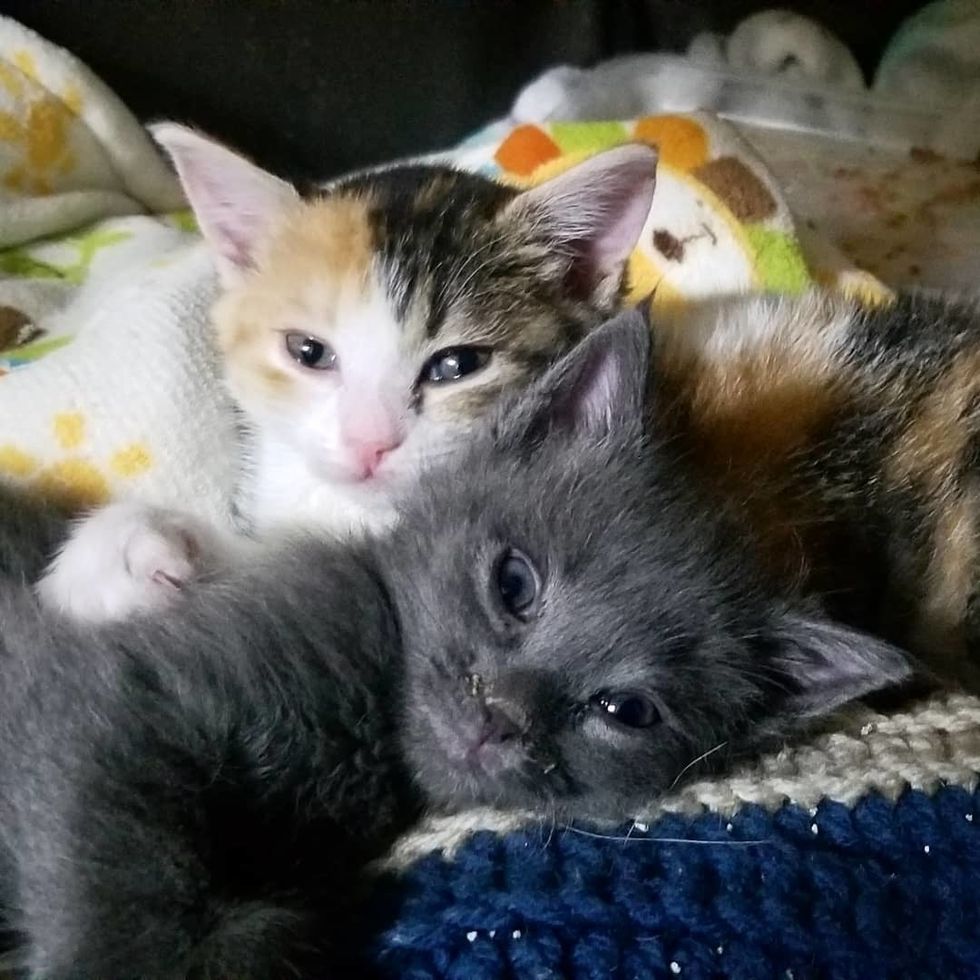 Ellen Carozza LVT
Watch these two best friends in this adorable video:
2 rescued kittens become best friendsyoutu.be
A few weeks later, another orphaned baby joined the cuddle crew.

The two best friends embraced him right away, snuggling and playing with him, as if they knew just what the little kitty needed - a friend.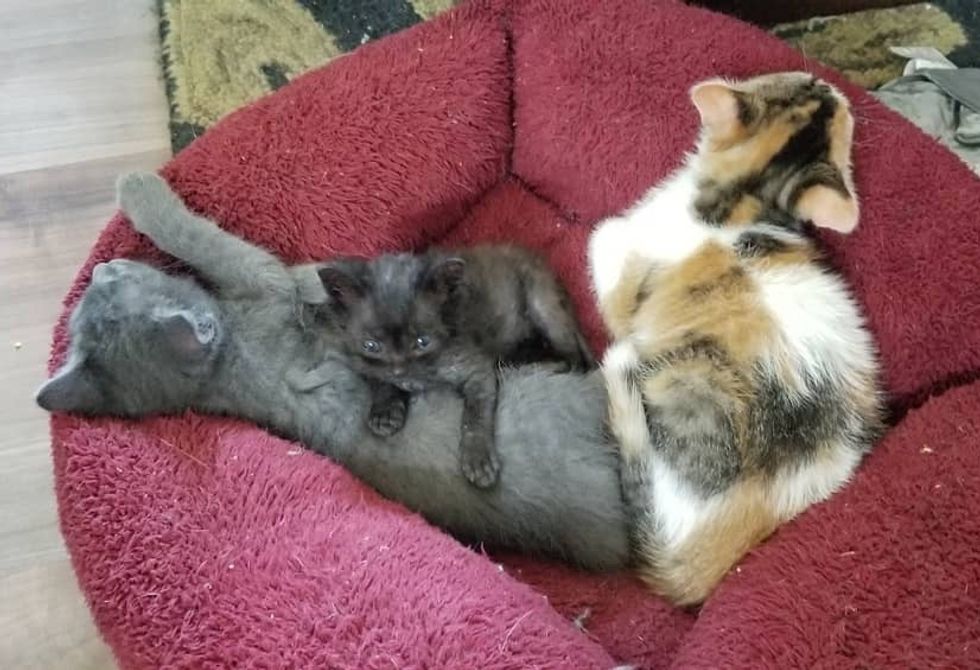 Ellen Carozza LVT
When Adorabelle crawls in to a carrier, Tolliver throws himself on her for a nap.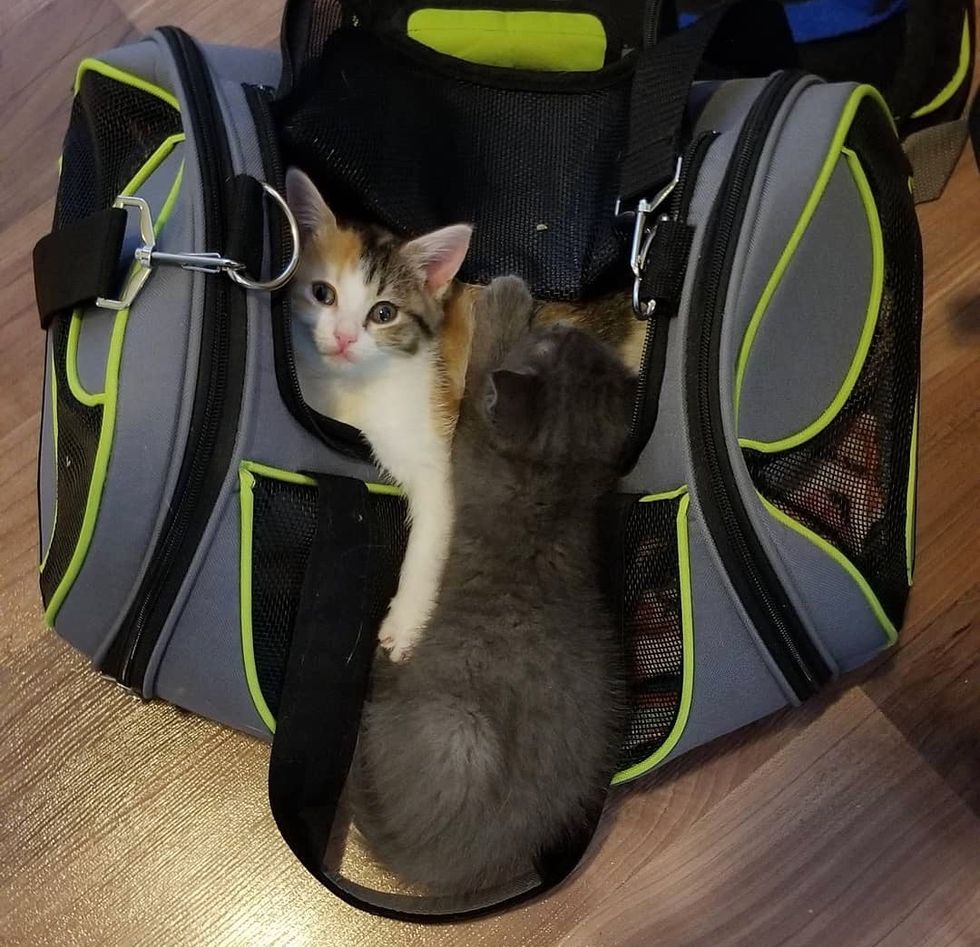 Ellen Carozza LVT
The two siblings from different mothers will stay together forever as they are heading to their new home this May.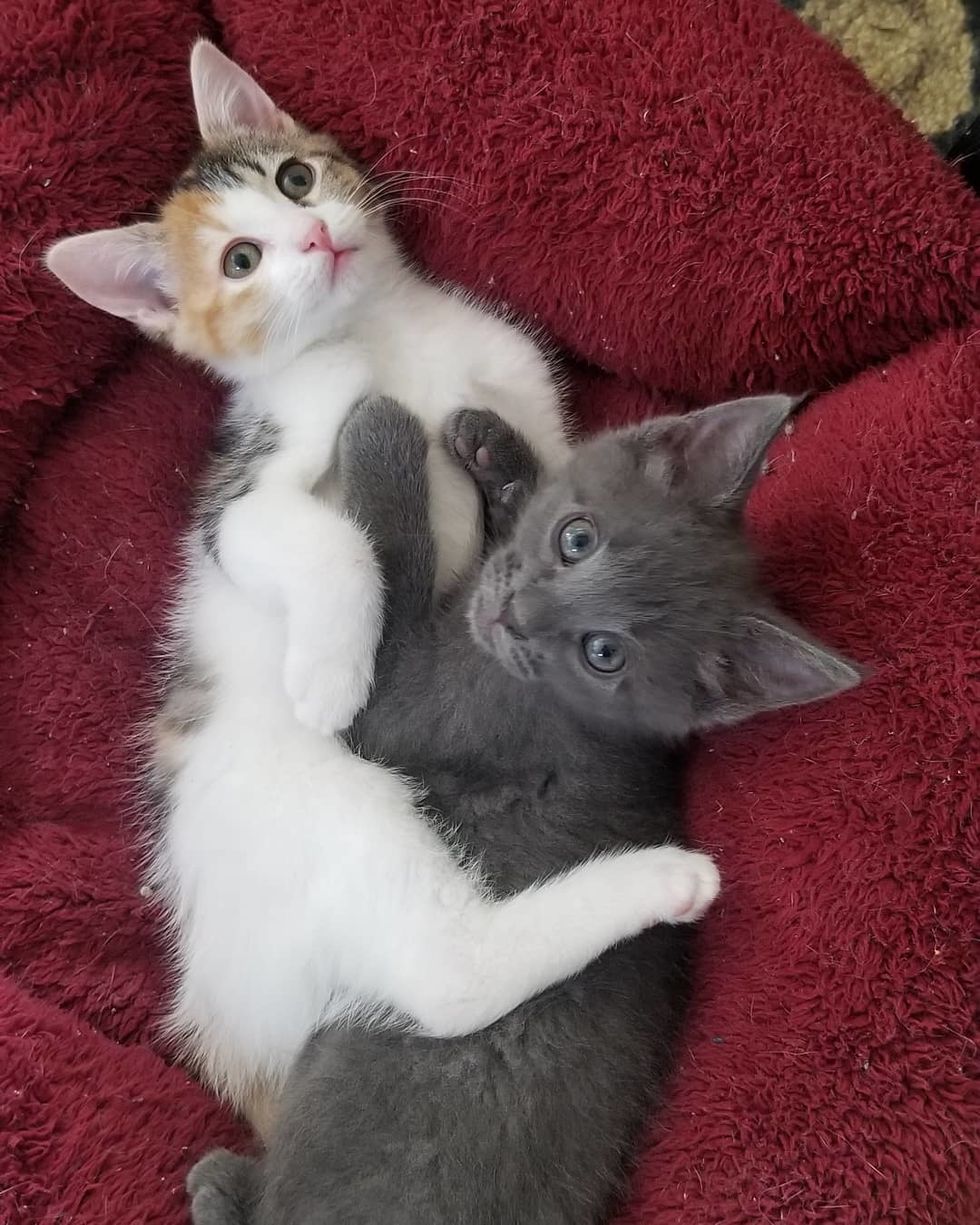 Ellen Carozza LVT
As of now, they are busy filling their foster home with purrs and endless cuddles.
Life is better with a friend!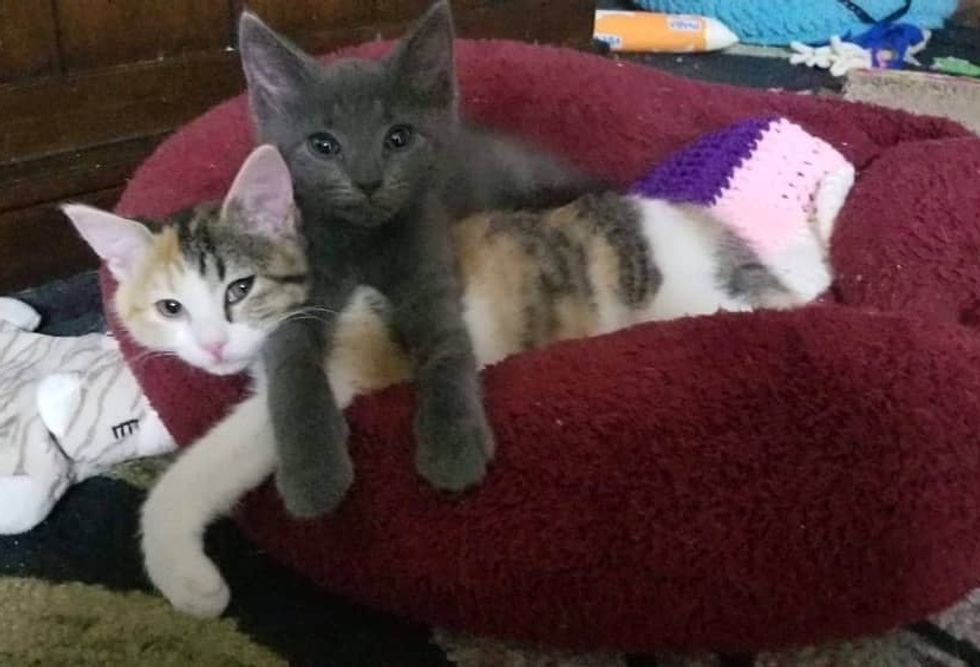 Ellen Carozza LVT
Follow updates on Adorabelle and Tolliver Groat on Facebook and Instagram. If you would like to support their rescue efforts, click here to see how you can help.
Related story: Man Went for a Work Break and Came Back with a Kitten on His Shoulder