A tiny kitten with an incredible will to live has overcome many hurdles and blossomed into an adorable calico.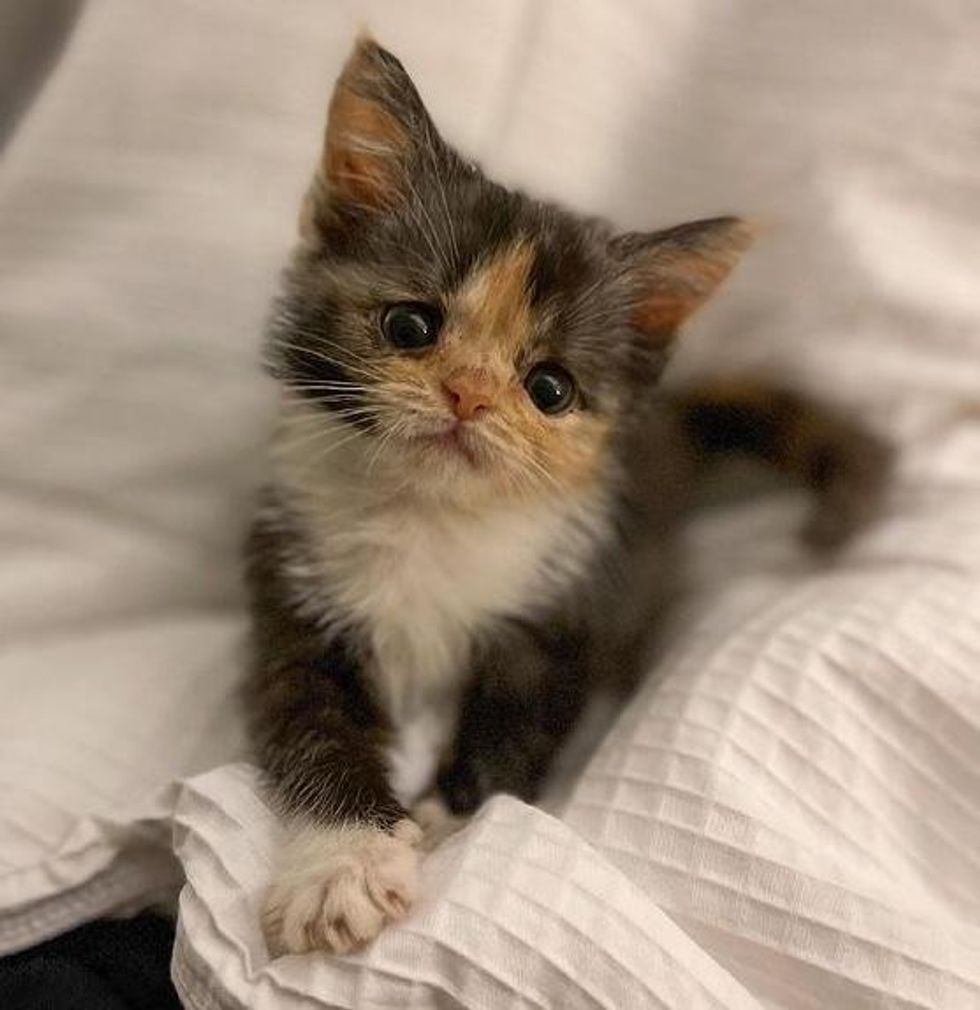 Amelia the calico kittenMurphys Safe Haven
A calico kitten and her brother were brought to Murphy's Safe Haven, an animal rescue in Texas, when they were two weeks old and in need of critical care. "She was born hairless as a preemie and was just barely growing her hair back," Audrey of Murphy's Safe Haven told Love Meow.

Both kittens were battling feline panleukopenia, also referred to as feline distemper. Despite the odds stacked up against them, Audrey and her team worked around the clock to provide tube-feeding, treatment and supportive care.
One of the kittens sadly lost his fight despite their best efforts to save him. The calico fought through the week and really turned a corner. She perked up and started to make demands.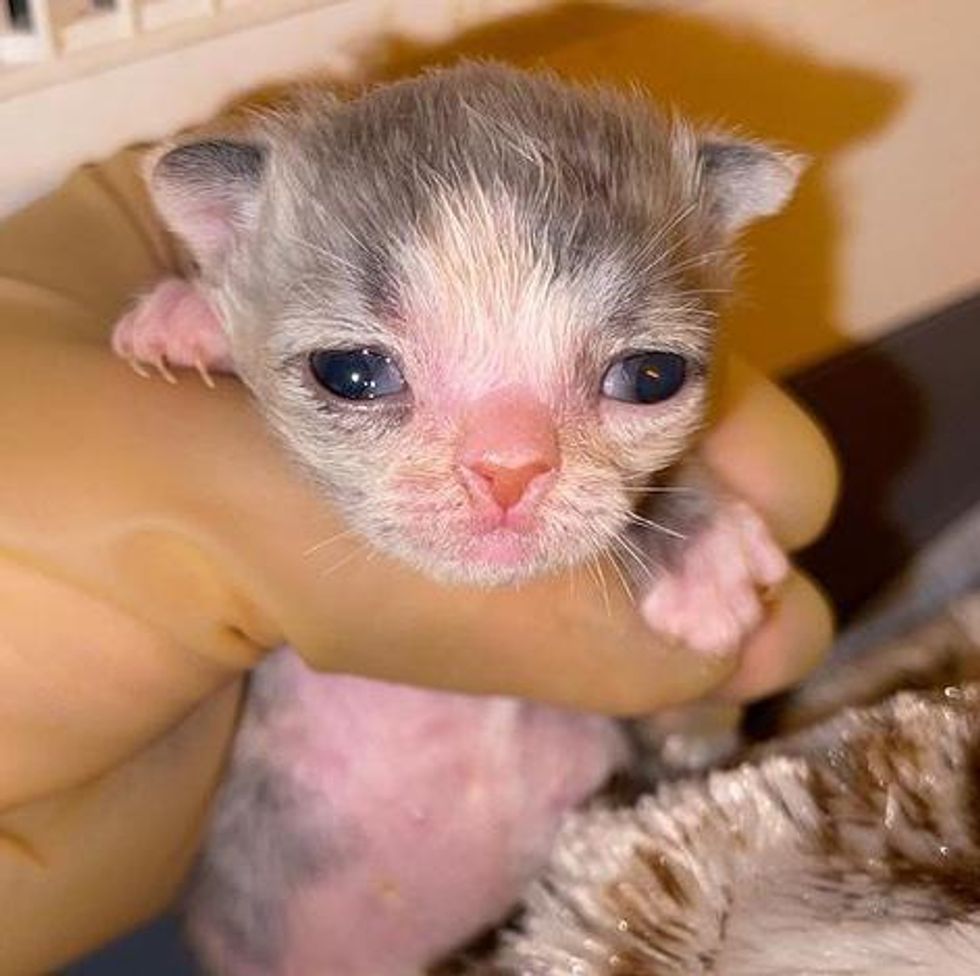 She was a premature baby when she was bornMurphys Safe Haven
The little calico continued to make strides. She gained a voracious appetite and a healthy, chonky belly. With her new-found strength, she started to play and wrestle with toys and roll on her back for belly rubs. It was then they decided to name her Amelia.

As soon as the kitten was strong enough to waddle, she tried to climb anything that she could lay her tiny paws on.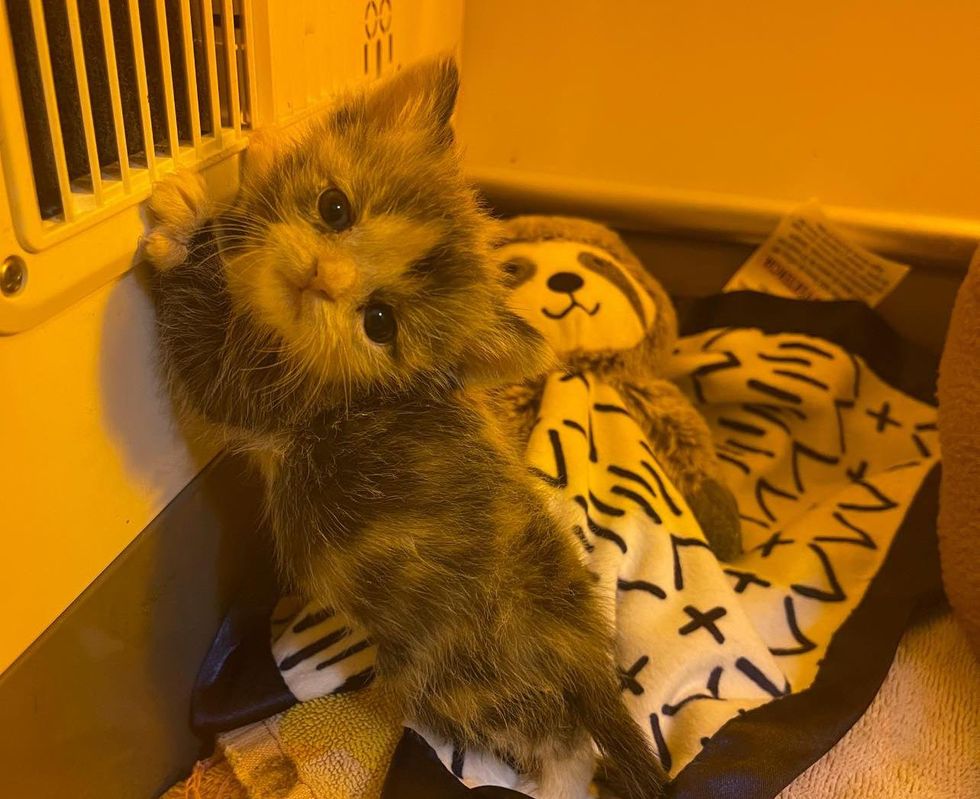 Amelia is tiny but has a mighty personalityMurphys Safe Haven
Amelia stayed in an incubator to keep her warm and comfy while she continued her daily treatment and round-the-clock feedings.

She was a great eater and eager for attention and pets. When Audrey came into the room with a bottle, the kitten would wait patiently to be served, from the comfort of her nest.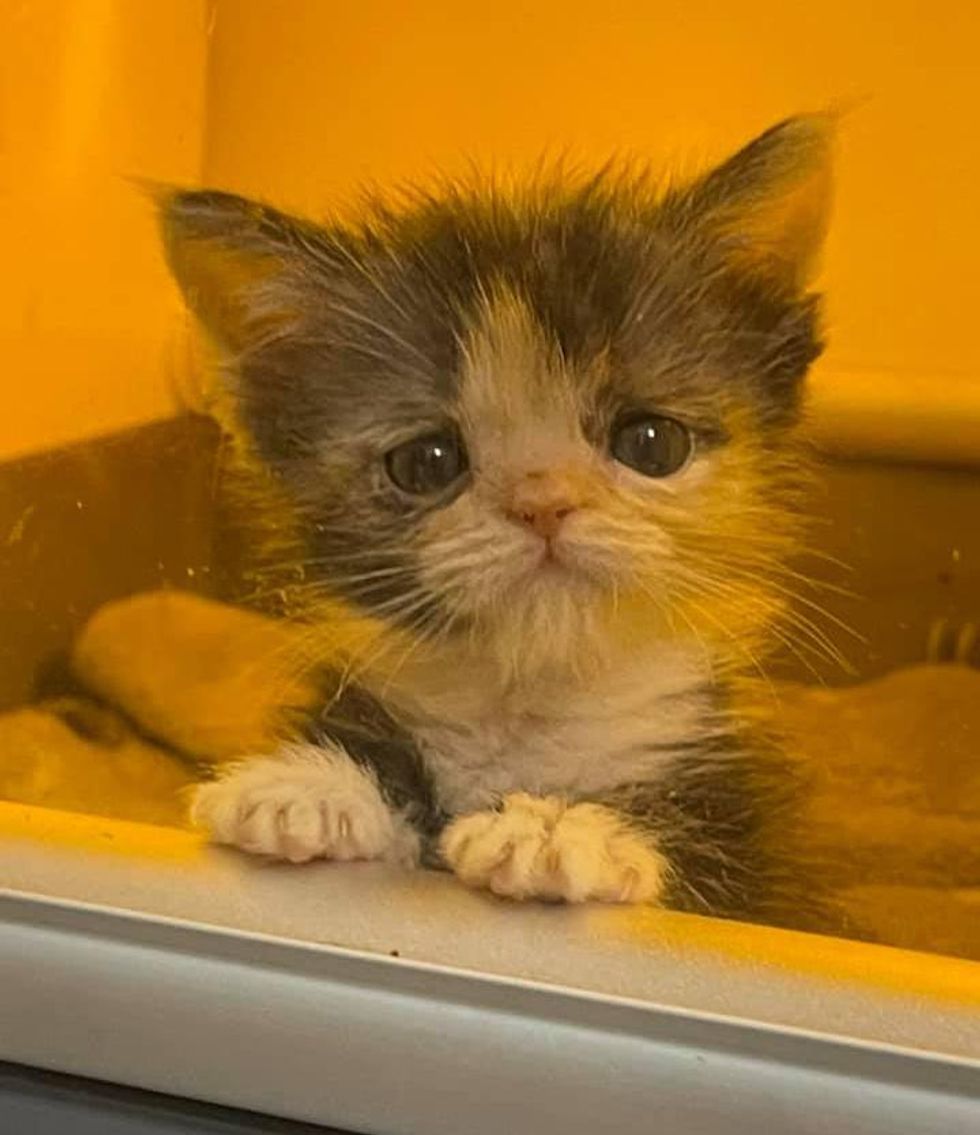 She patiently waits for her dinner to be servedMurphys Safe Haven
Amelia is behind in her development, but what she lacks in size, she makes up for in personality and sass. "Her personality is just the best. She's a little ball of fluff and energy," Audrey shared with Love Meow.
Once she graduated from the incubator, she insisted on exploring around her room and checking out the Bird TV by the window.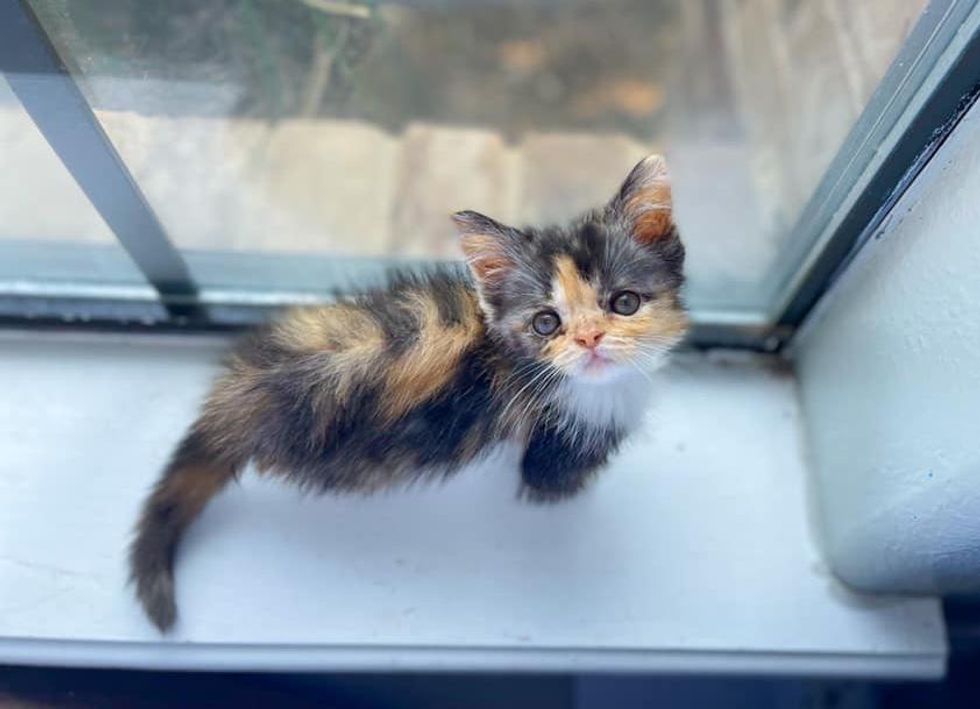 Amelia enjoys checking out birds and critters through the windowMurphys Safe Haven
"The doctor said it's a miracle she's alive with all her past diagnosis including panleukopenia. She has overcome so many medical conditions and continues to fight extremely hard. She's never given up no matter how low her survival rate has been."

Amelia has a pair of concerned looking eyes that only add to her cuteness. The sweet calico enjoys the company of her people and is so happy to be catered to and doted on all day.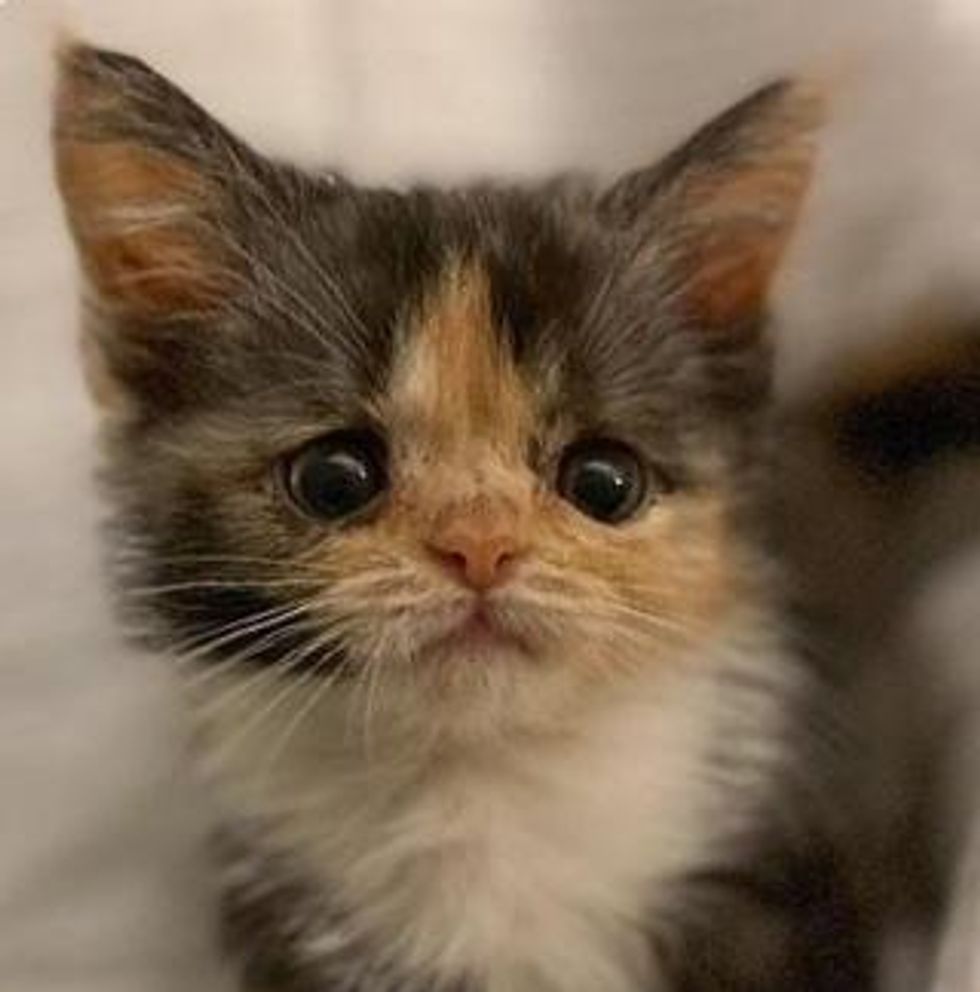 Murphys Safe Haven
At 12 weeks old, Amelia has finally reached the one-pound mark. The playful and curious calico wants to inspect every toy and check out every warm lap in the house.

She is still very tiny but her mighty, fearless nature has helped her conquer many obstacles.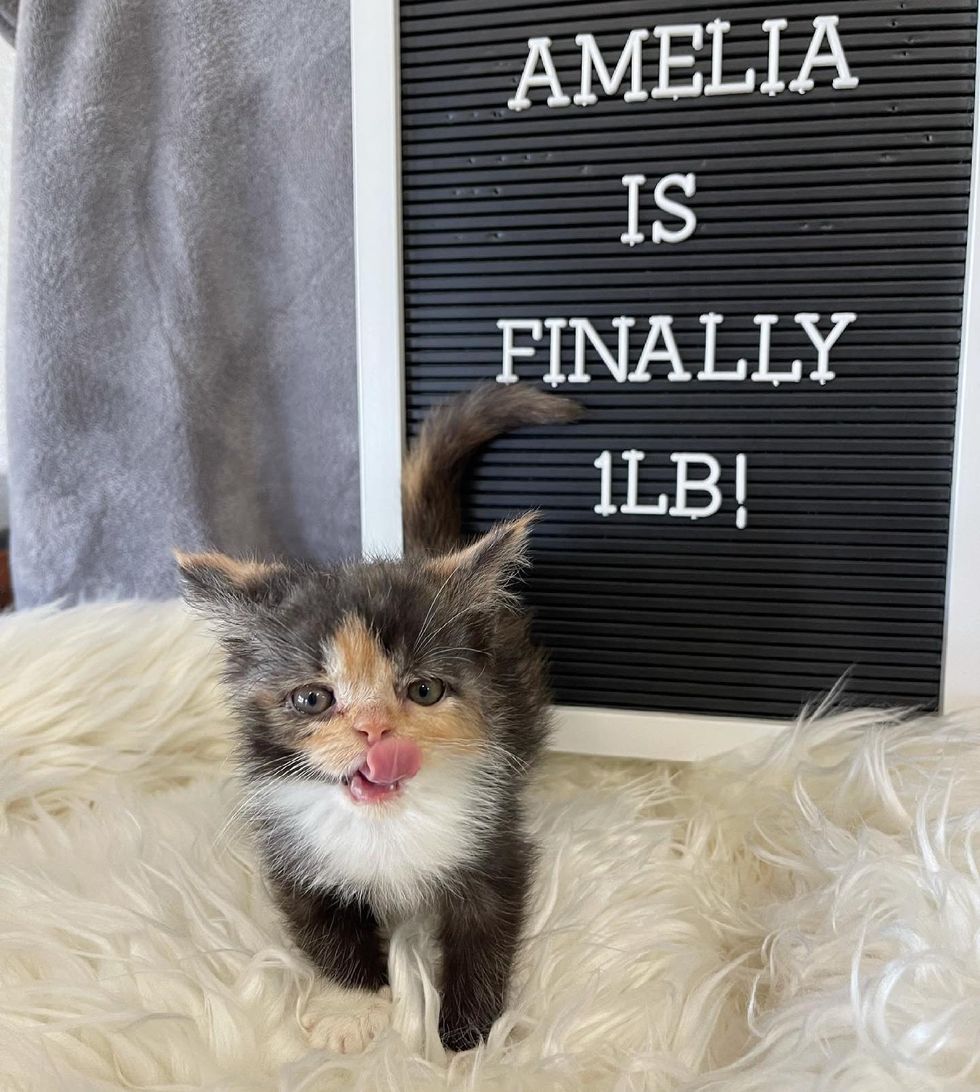 Amelia is finally one poundMurphys Safe Haven
She is determined to grow bigger and stronger by eating to her heart's content, and live everyday to the fullest. When she was given a unicorn toy, she climbed up for a little adventure. This pint-sized calico isn't afraid of anything.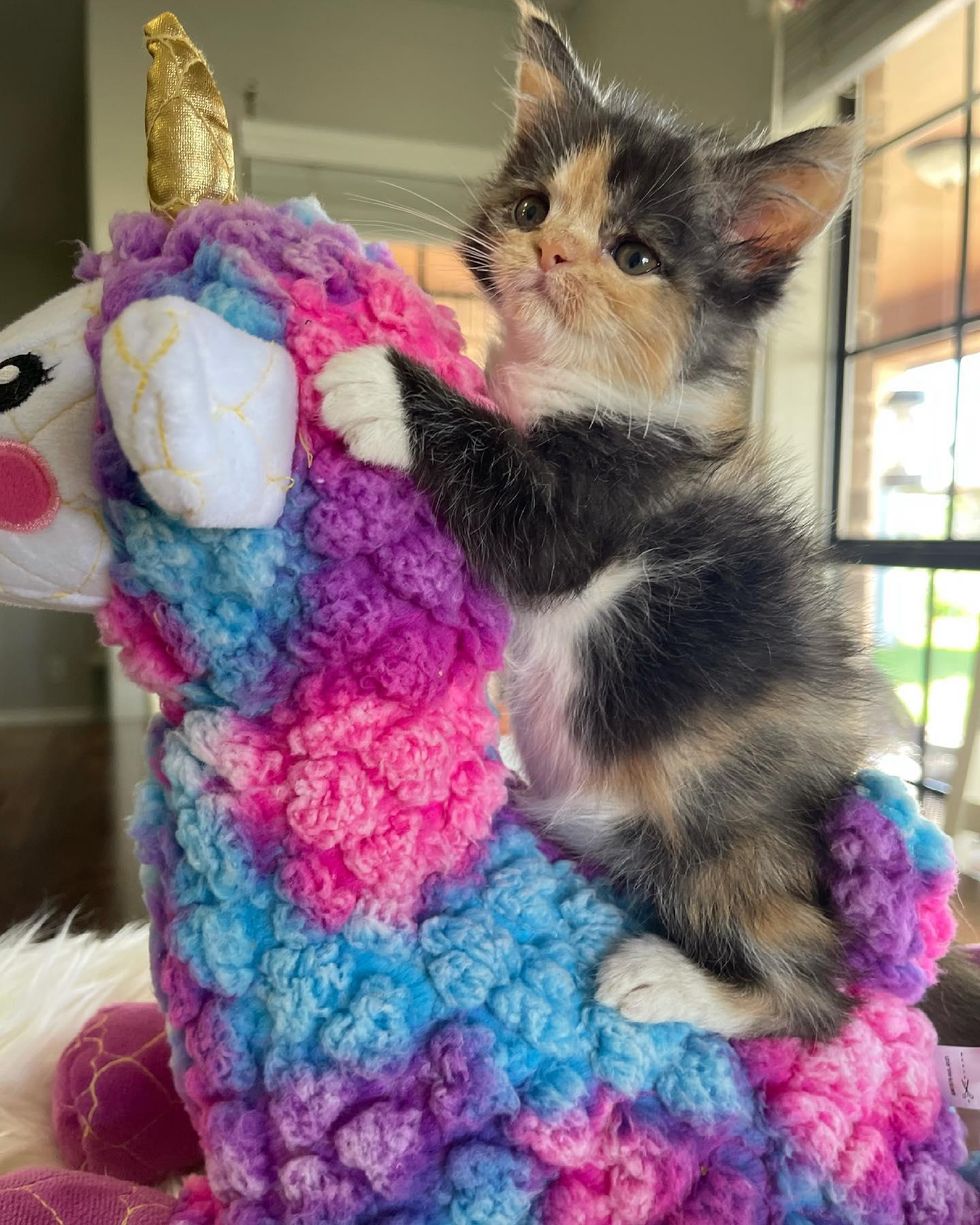 Murphys Safe Haven
The little preemie has blossomed into a gorgeous calico with a beautiful fluffy coat and a larger-than-life personality.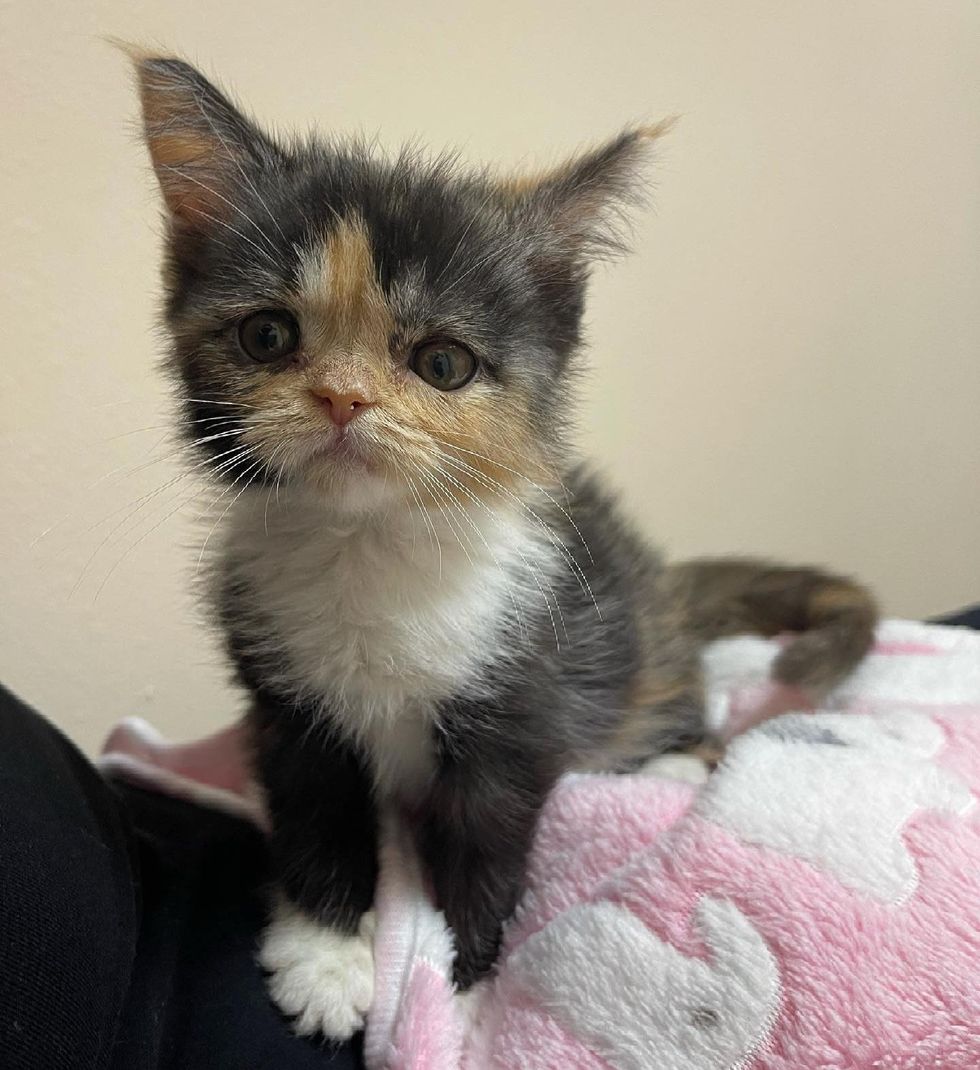 Amelia is now at 12 weeks oldMurphys Safe Haven
Share this story with your friends. Follow updates on Amelia and Audrey's fosters on Facebook and Instagram.
Related story: Kitten with Unusual Coat is Taken in By Cat Family After Being Found on Sidewalk