A kitten came to her foster home along with her siblings. As time went by, she continued to stay tiny.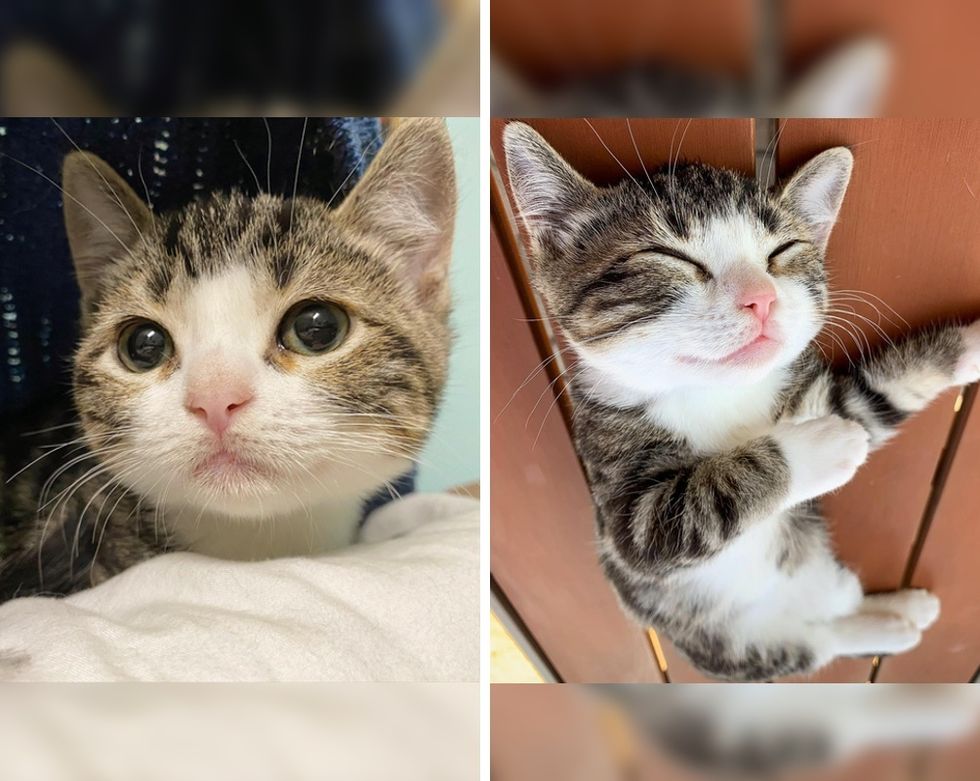 Mini Cat Town
Five 4-week-old kittens were found outside as strays and brought to Mini Cat Town (an animal rescue in San Jose, California) for a chance at a better life.
They were in need of a foster home, so Sonja, a volunteer of the rescue, took them into her care. Tina, the tabby with the roundest face, was the tiniest in the litter but wasn't much smaller than her siblings when they first arrived. Nothing seemed out of the ordinary at the time.
As the kittens grew, Sonja began to notice something different about Tina.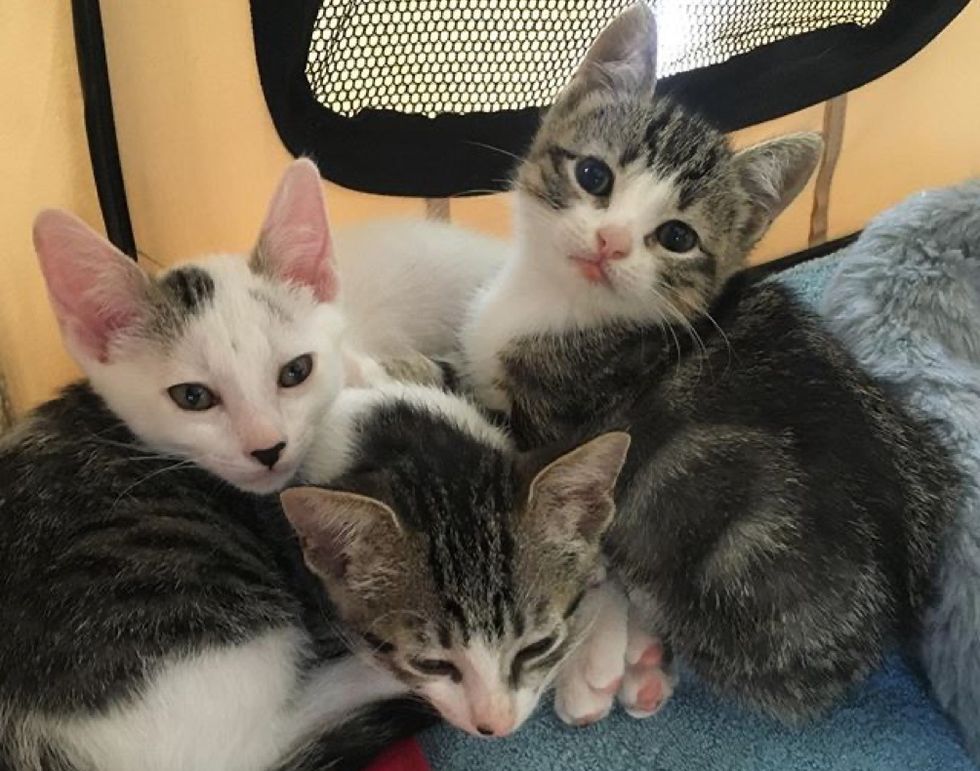 Sonja at Mini Cat Town
"Her first day at our place was full of exploration. Her shyness gave way to curiousness and a love for sitting on someone's lap in a matter of minutes," Sonja told Love Meow.

Over the next couple of weeks, it became noticeable that Tiny Tina wasn't growing much compared to her litter mates (Marvin, Aretha, Diana, and Nina). While her siblings consistently put on weight, her growth progressed at a much slower rate.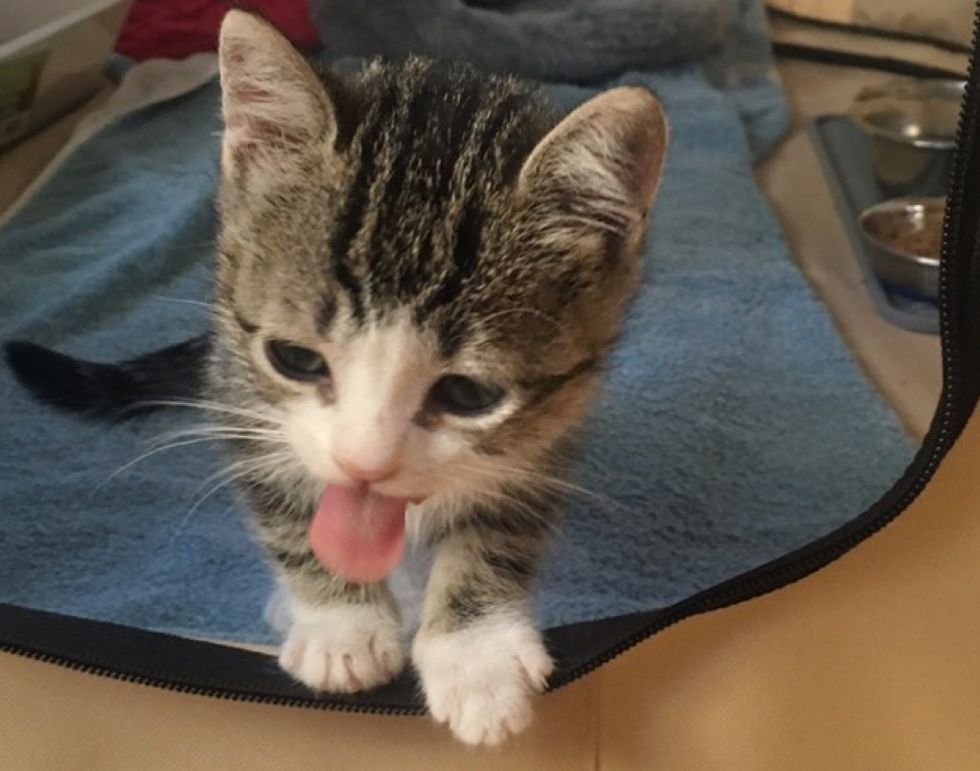 Sonja at Mini Cat Town
"She looks much different from the rest of her siblings. Her skull is wider and her bones are shorter and thicker," Thoa Bui, co-founder of Mini Cat Town, shared with Love Meow.

Despite her small stature, Tiny Tina insists on doing everything just like other kittens. She will tackle toys, wrestle with other kitties and cuddle with them when they nap.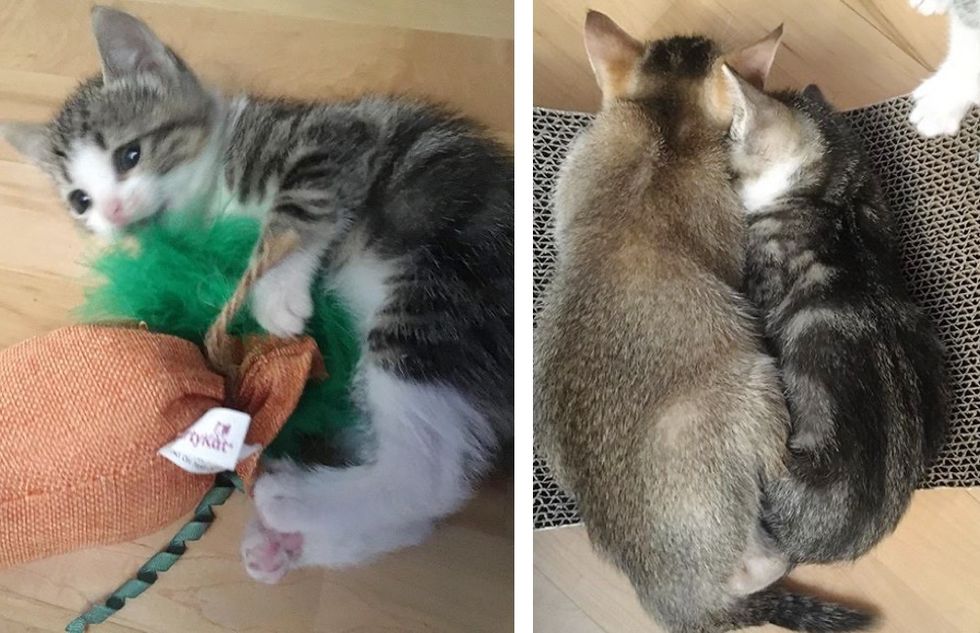 Sonja at Mini Cat Town
"She is sweet and enjoys everyone's company. Her favorite thing to do is to just hang out with whoever is nearby."
Her siblings are now twice her size. When they cuddle with her, it looks as if she is wrapped up in a big embrace.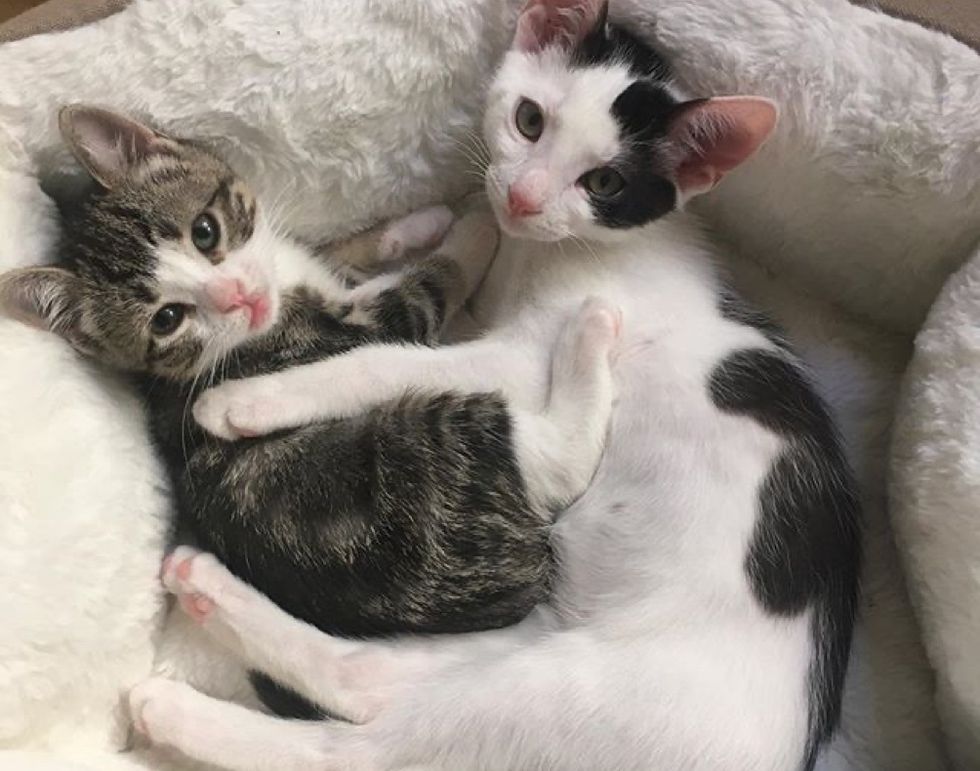 Sonja at Mini Cat Town
After being seen by a specialist, they received an official diagnosis for Tina. "She has what's called chondrodystrophy, aka chondrodysplasia, which is a canine form of dwarfism," Thoa said. "She was found like this and occurrences of these abnormalities are rare."

Tiny Tina may stay small forever, but what she lacks in size, she makes up for in personality.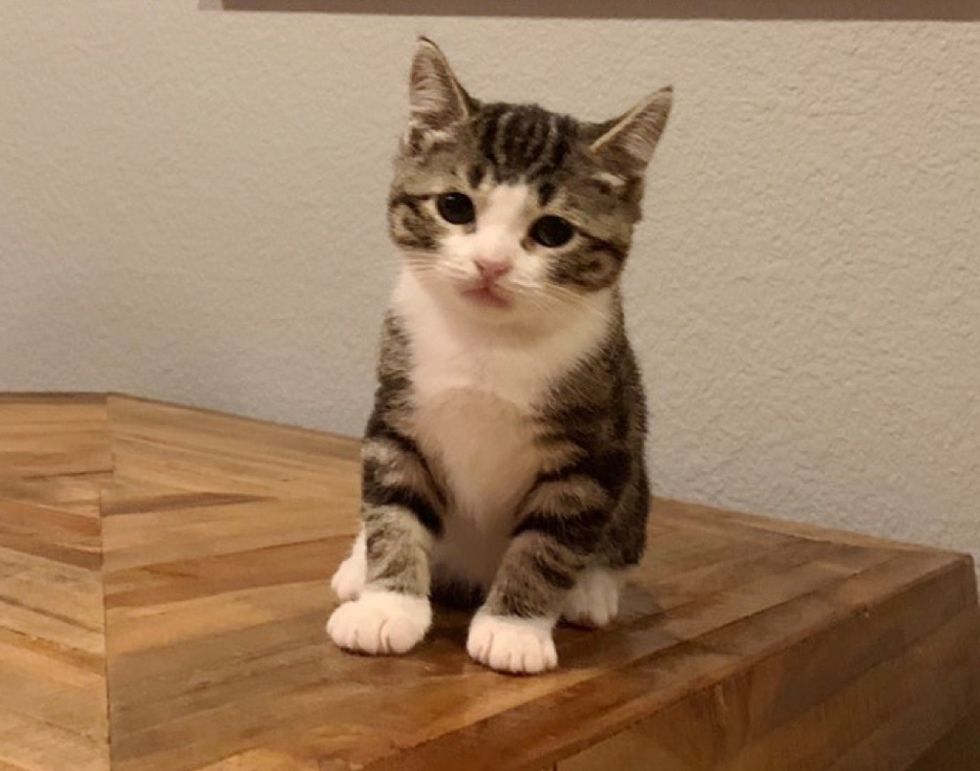 Sonja at Mini Cat Town
"She is extremely chill but also very curious. She always wants to know what the others are up to. She also loves to play with toy balls and mice, and can get pretty territorial over them (imagine tiny growls)," Sonja shared with Love Meow.

Tiny Tina tries her utmost to keep up with the larger kittens when they play together.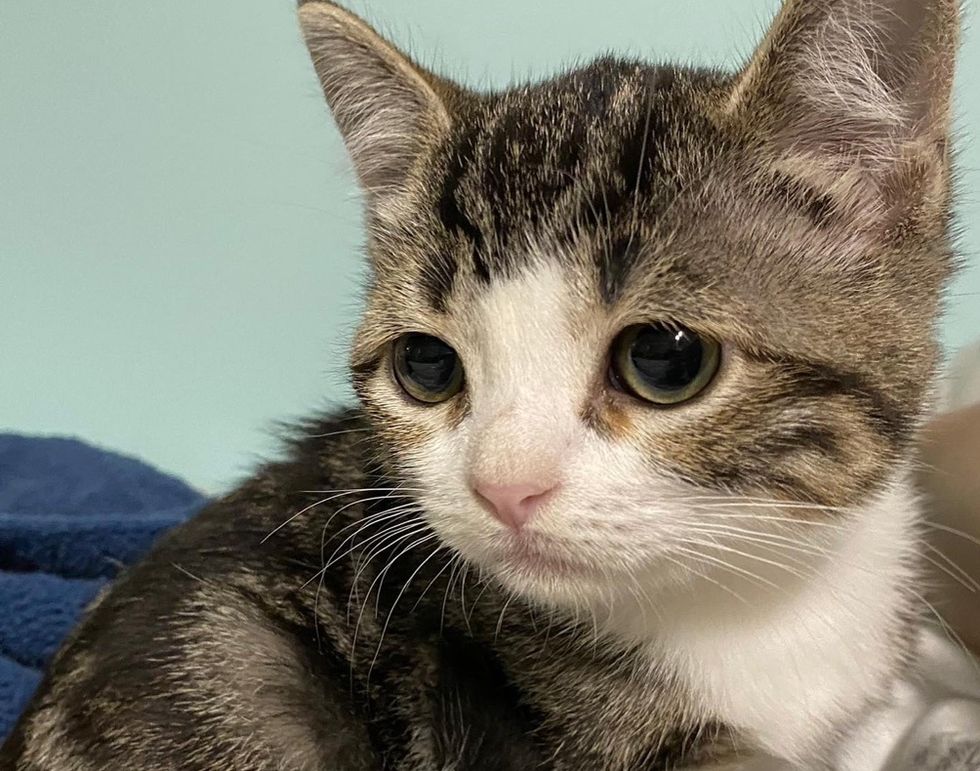 Mini Cat Town
"Recently she's started to climb and jump on things more, which has opened up a whole new world for her to explore. Once she's done exploring, she'd ideally nap in your lap for a few hours. If you are not available, a fluffy bed will have to do."

With her newly acquired climbing skills, she has discovered a little nook in the TV console that only she can fit into. It is now her very own personal space.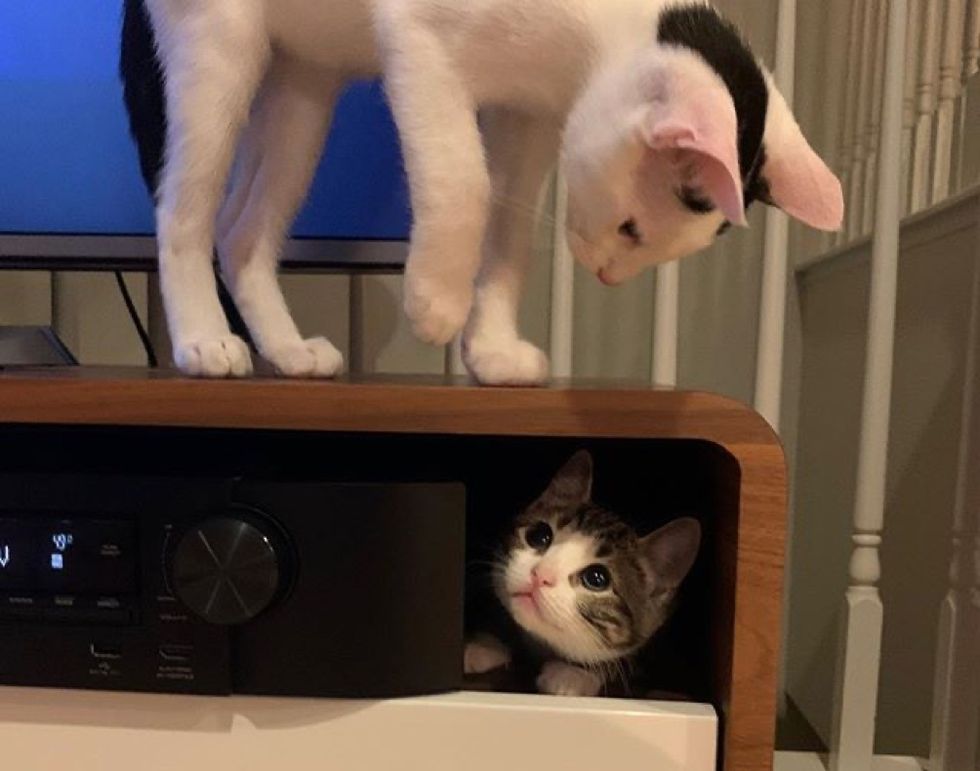 Sonja at Mini Cat Town
The foster family recently built some steps for Tiny Tina so she could reach even higher grounds.
The tabby girl loves to explore but enjoys cuddle time with her humans even more.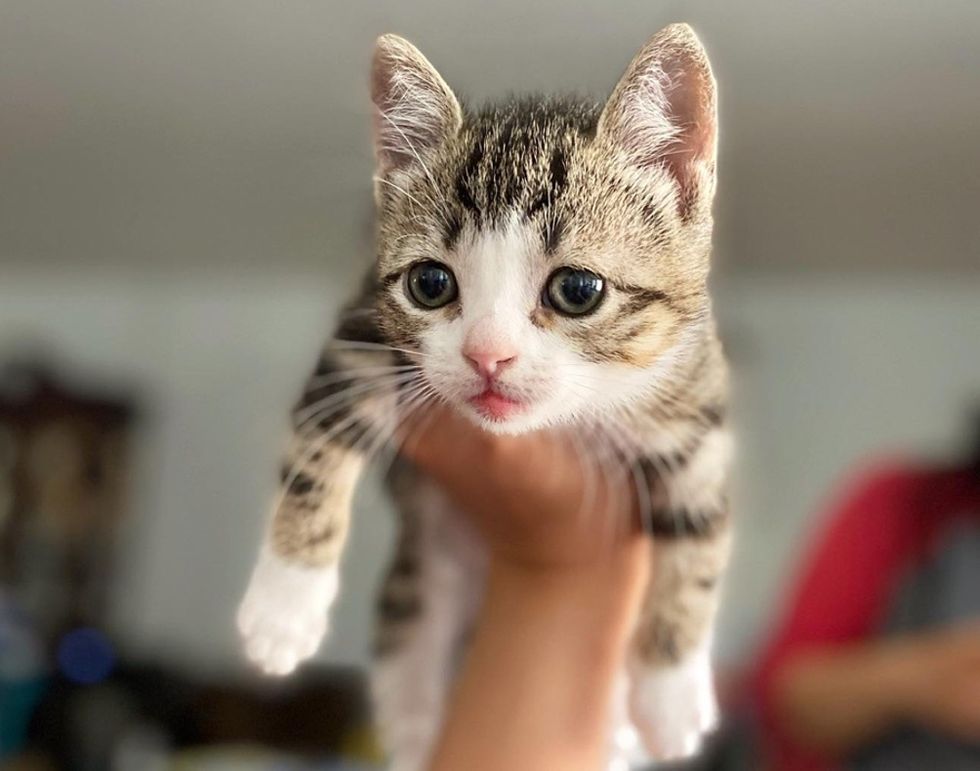 Mini Cat Town
"Though she is healthy now, kittens with this form of dwarfism may have complications with their health in the future, as malformations can exist undetected or form later in life," Thoa added.
"She'll need to be adopted to a family who can commit to lifelong special needs care, should it arise."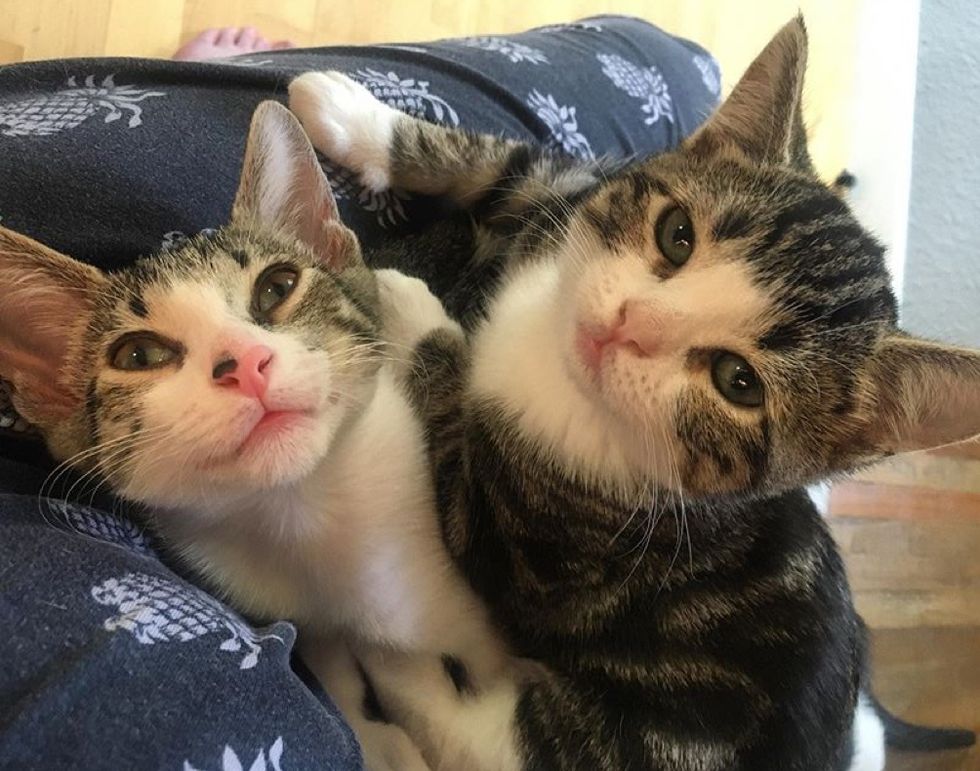 Sonja at Mini Cat Town
Tiny Tina is getting the best care and continues to make strides every day. She may be a bit quiet but very observant and never misses out on a warm lap to sleep on.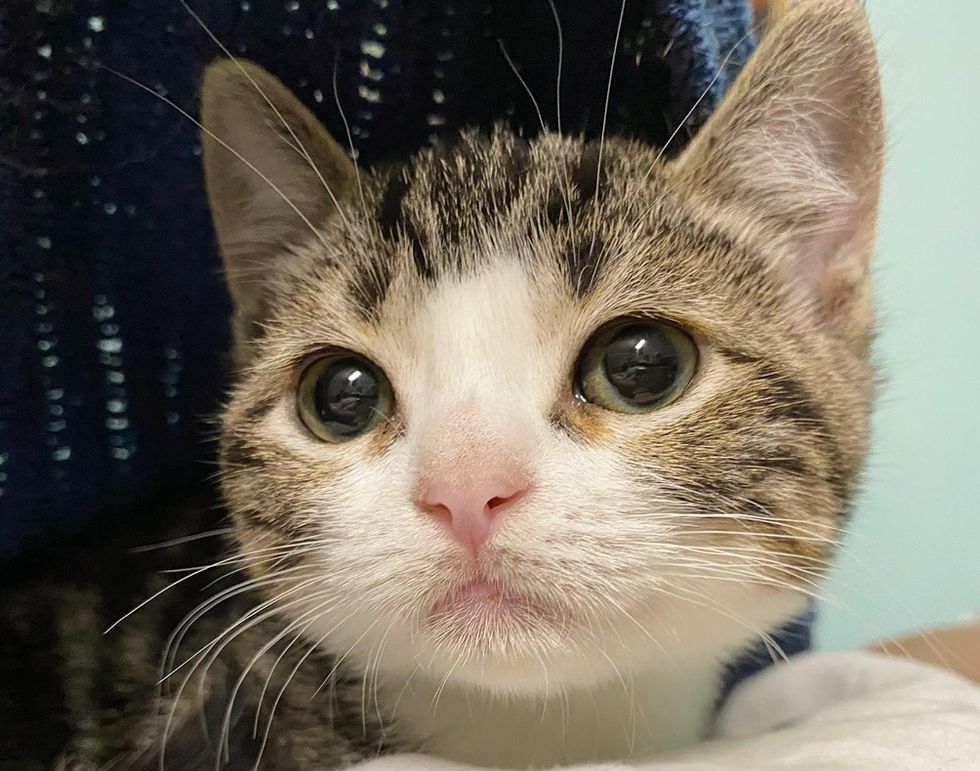 Mini Cat Town
Share this story with your friends. Follow updates on Tiny Tina and Mini Cat Town on Instagram and Facebook.
Related story: Sweet Kitten Found in Backyard Has Her Life Turned Around by Kindness