A kitten who escaped life on the street, is now waiting for a place of her own.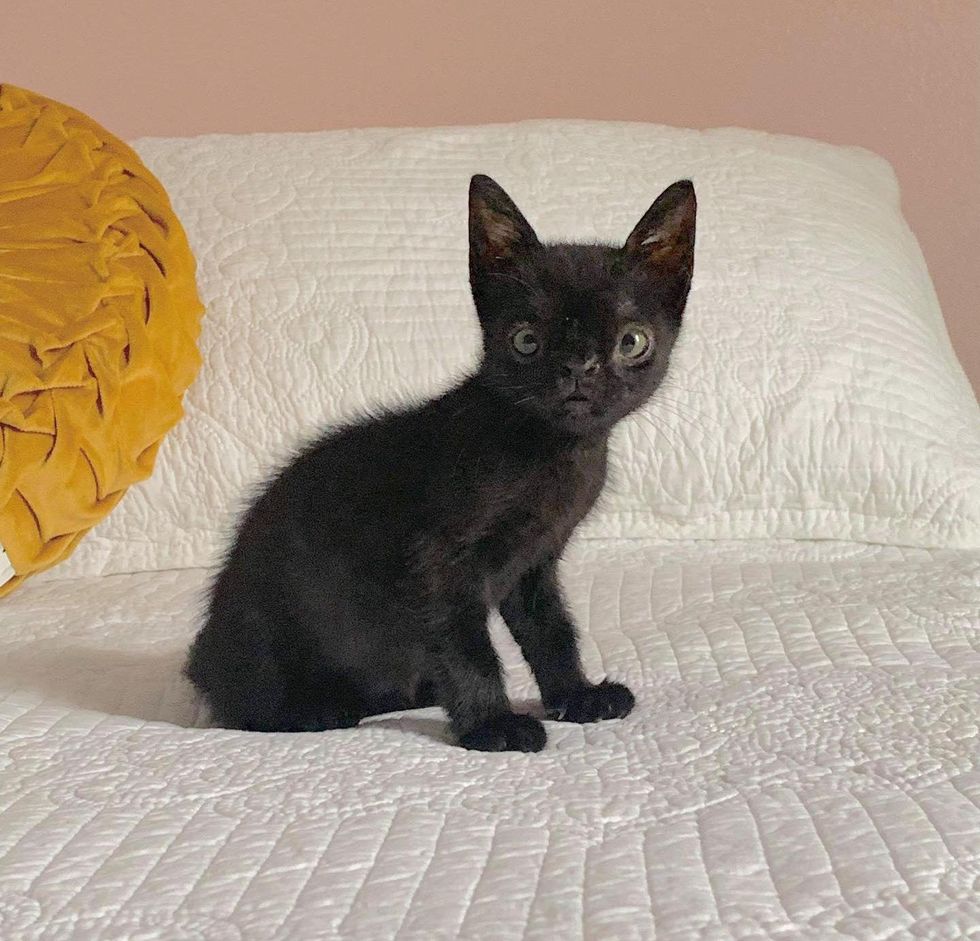 Toothless the kittenMurphys Safe Haven
Three months ago, a tiny kitten was brought in to Murphy's Safe Haven (in Edinburg, Texas) for a chance at a better life. She was found wandering the streets all by herself, struggling to survive on her own.
A Good Samaritan came across the little stray who was eager for attention. They couldn't leave the kitten to fend for herself, so began looking after her until they realized she needed more care than they were able to provide.
Murphy's Safe Haven stepped in to help and placed her in a loving foster home.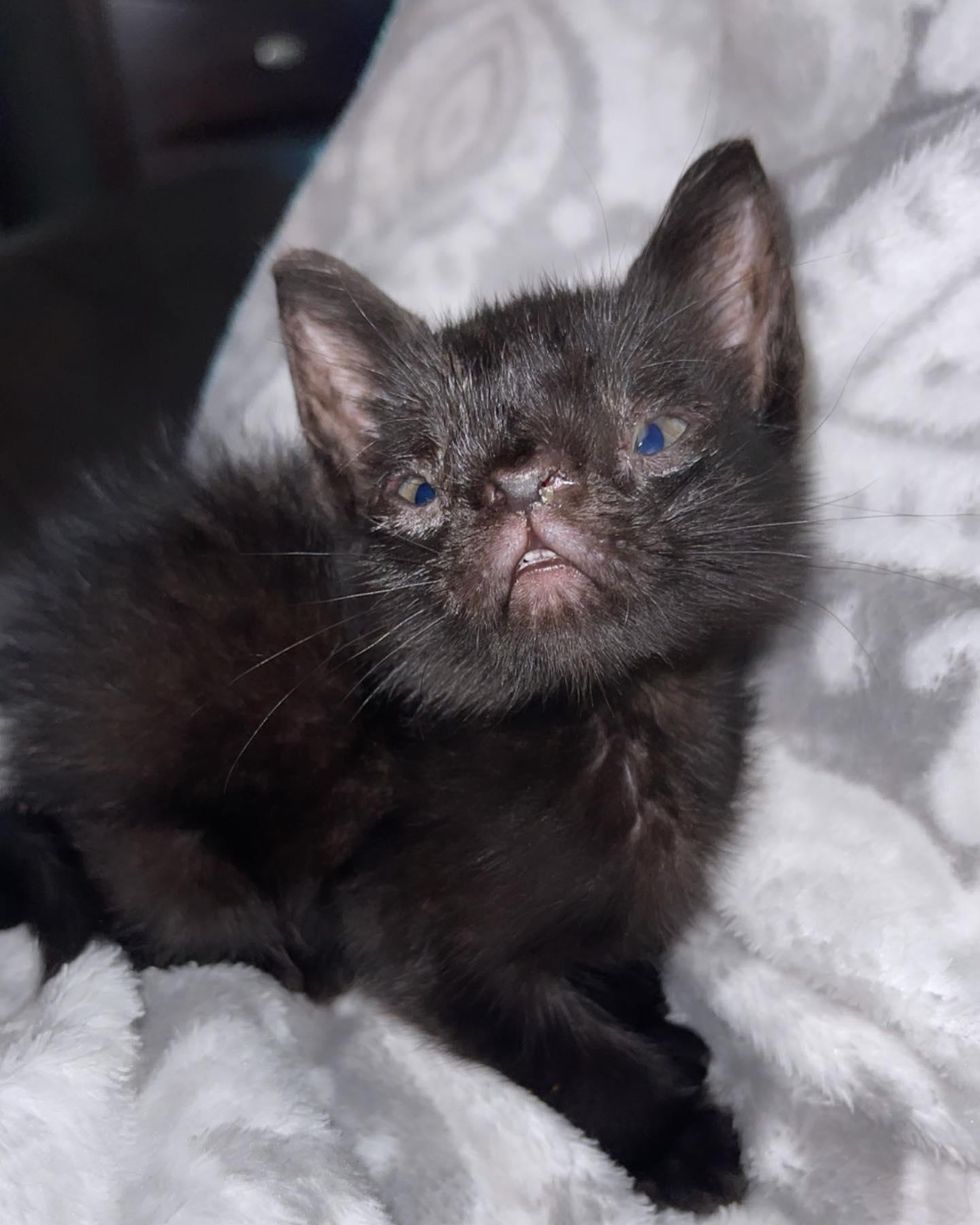 She was found wandering the streets all aloneMurphys Safe Haven
The kitten was so thrilled to be off the street and aptly named Toothless after the endearing character from the animation How to Train Your Dragon.

After a thorough examination at the vet, they discovered that Toothless was much smaller than she should be, and that her growth was stunted.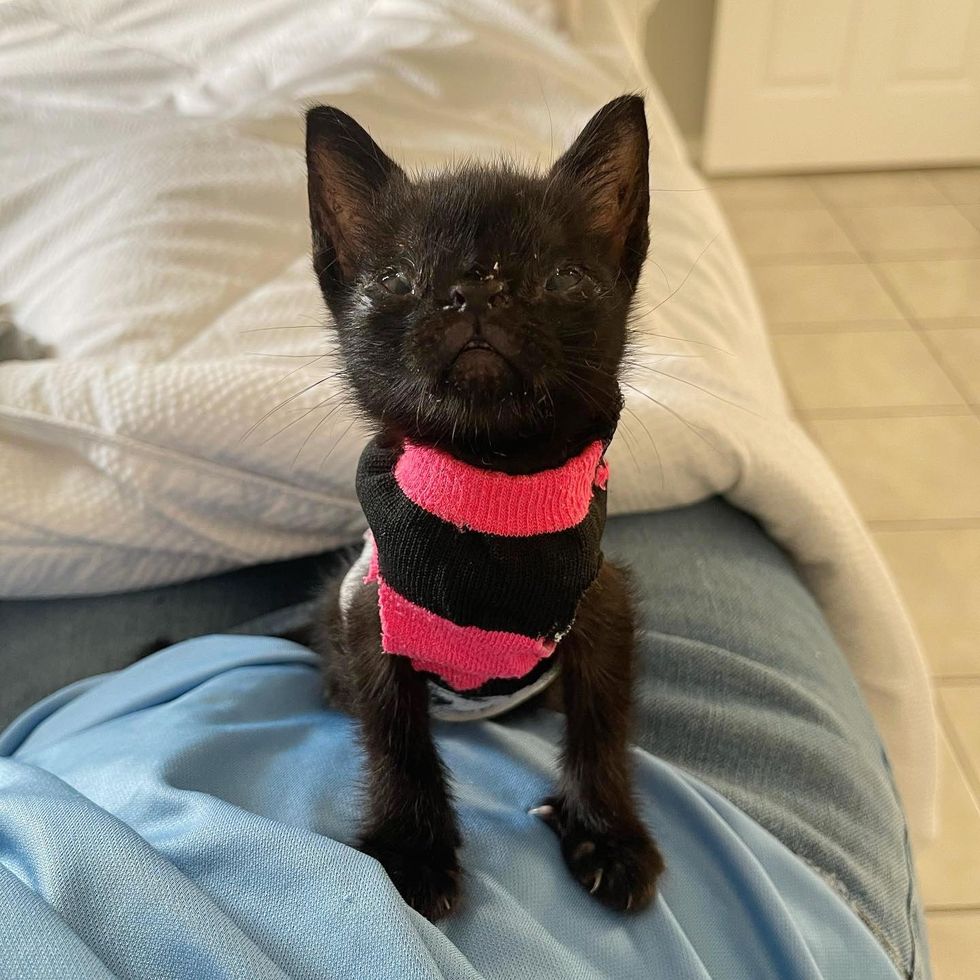 She is so happy to have good food, a warm lap and all the attention she can getMurphys Safe Haven
"We originally thought she was around six weeks old but she was actually over 12 weeks (as her adult incisors were already in)," Audrey of Murphy's Safe Haven shared with Love Meow.

"Toothless has a facial deformity (craniofacial abnormalities) that makes her nose bridge far wider than most cats."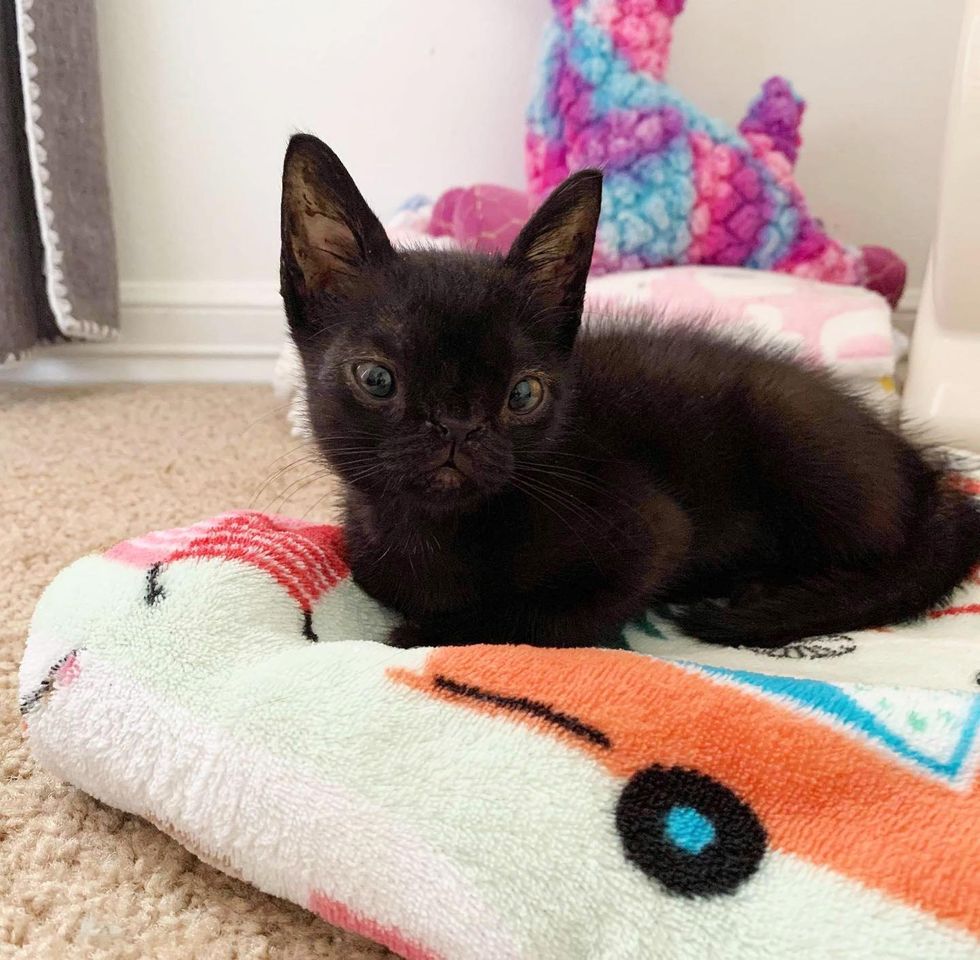 Toothless was nursed back to health and became very playfulMurphys Safe Haven
She also came with an upper respiratory infection and some stomach issues, but her eyes started to clear up with medical care, good food, and plenty of TLC.

The sweet kitten doesn't think she is any different as she goes on her day playing hard and napping even harder. She enjoys being inside a comfortable home with people who dote on her and cater to her every need.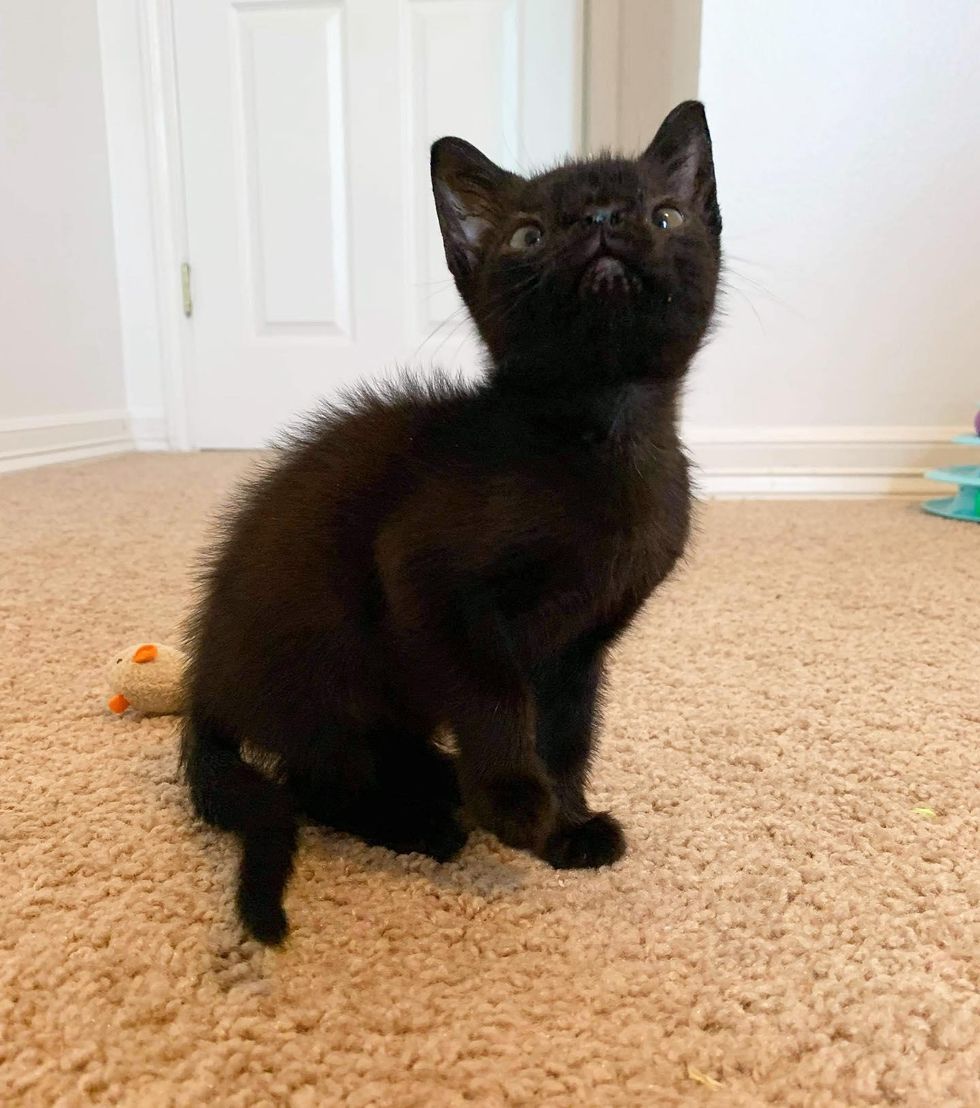 Murphys Safe Haven
Toothless has a voracious appetite. Since she was nursed back to health, she has been getting very playful, mischievous and curious about everything around her.

"This adorable girl is such a rambunctious sweetheart and is doing absolutely amazing," Audrey added.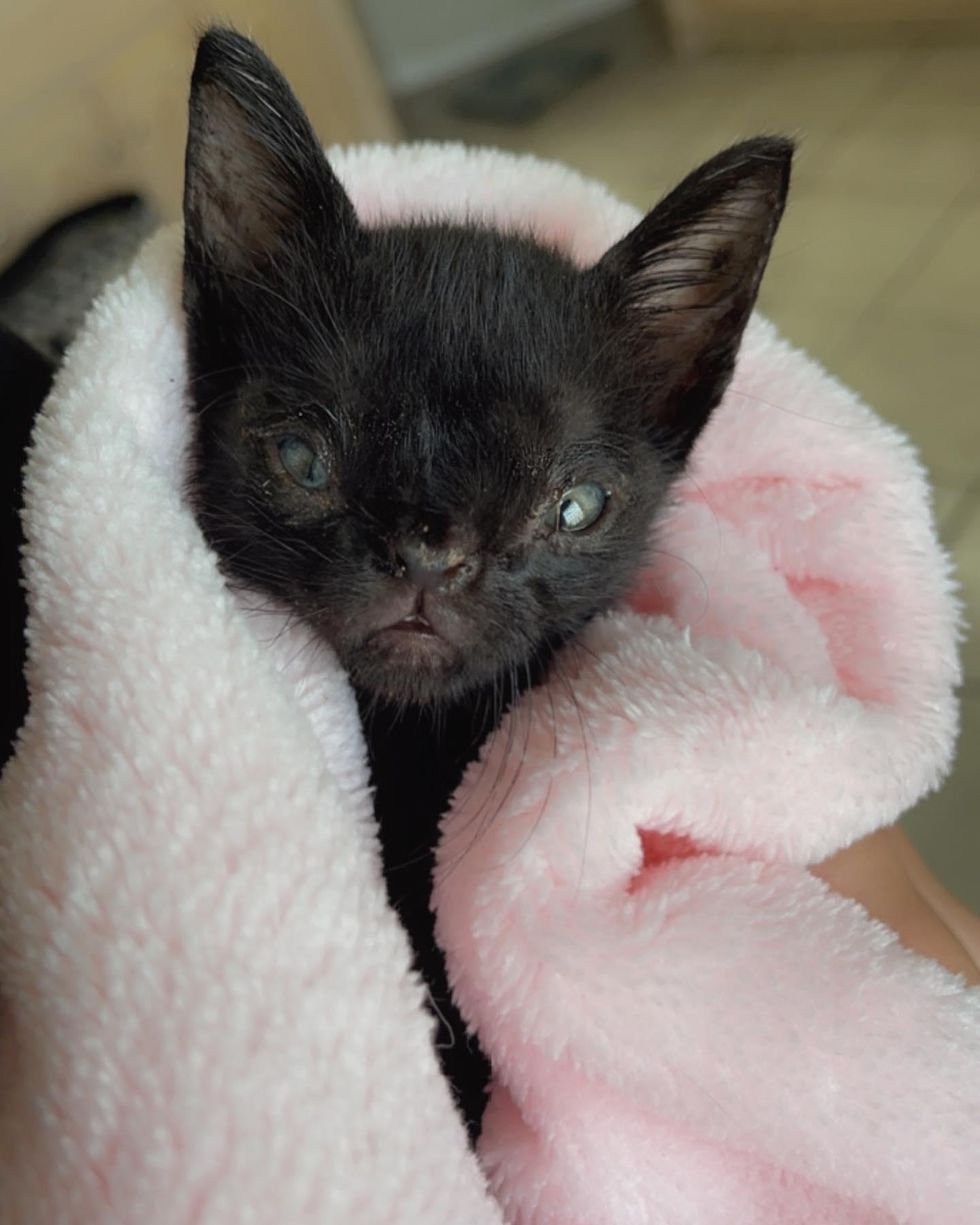 Murphys Safe Haven
In just a few weeks, the scrawny little kitten has blossomed into a healthy, gorgeous panther kitty. Having good food, toys, warm beds and the company of her people make her the happiest cat in the world.

Toothless has come a long way and is now ready for her next chapter in life. She is looking for her forever family who is willing to accommodate her needs and provide a purr-filled life that she so deserves.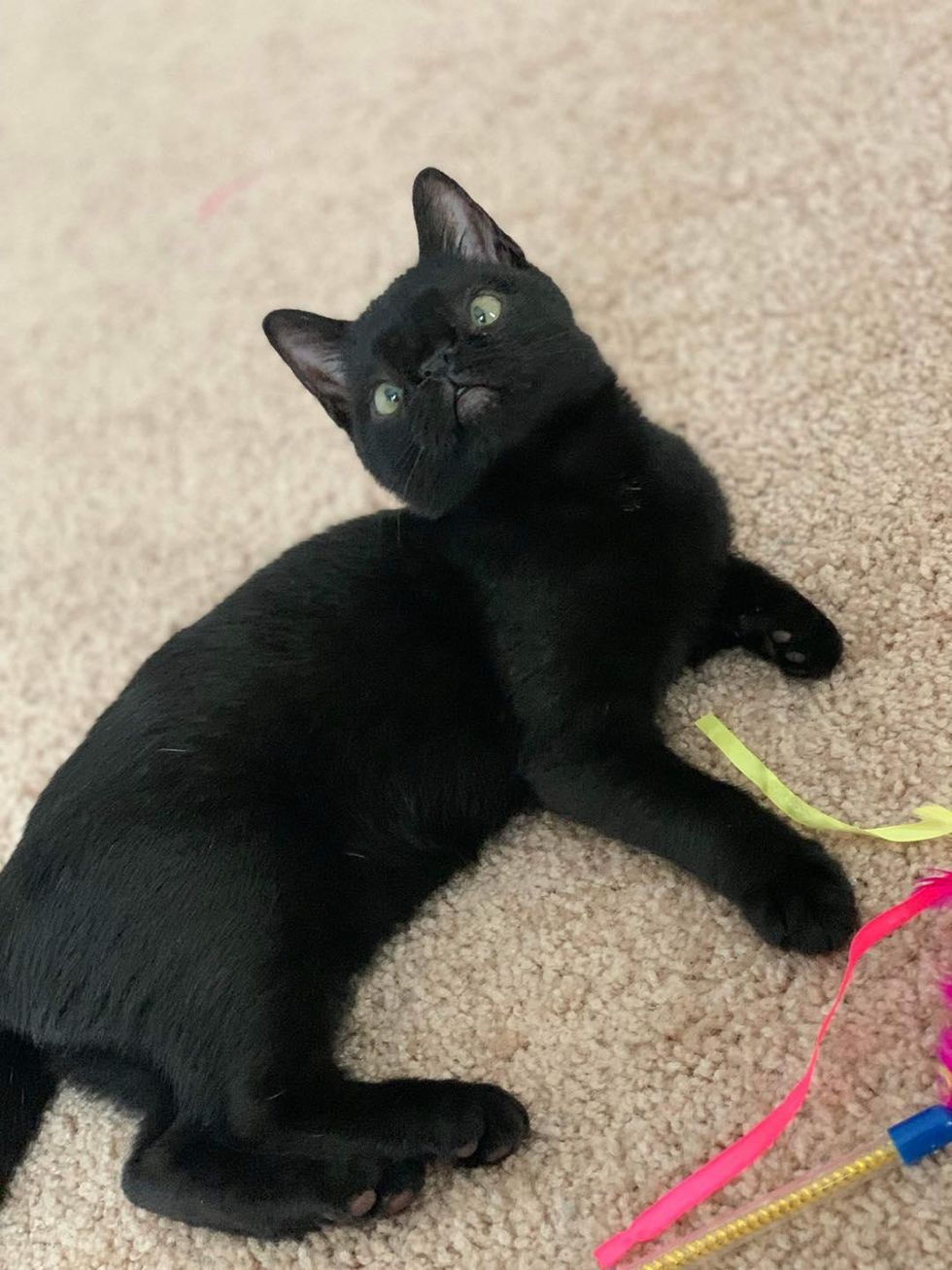 She has blossomed into an adorable panther kittyMurphys Safe Haven
"Toothless has not needed to see a specialist and has received a clean bill of health by her vet but her future is unpredictable (and she will require routine checkups with her vet)," Audrey shared with Love Meow.

"She's a huge rambunctious kitten and would do best in a home with another active friendly kitten."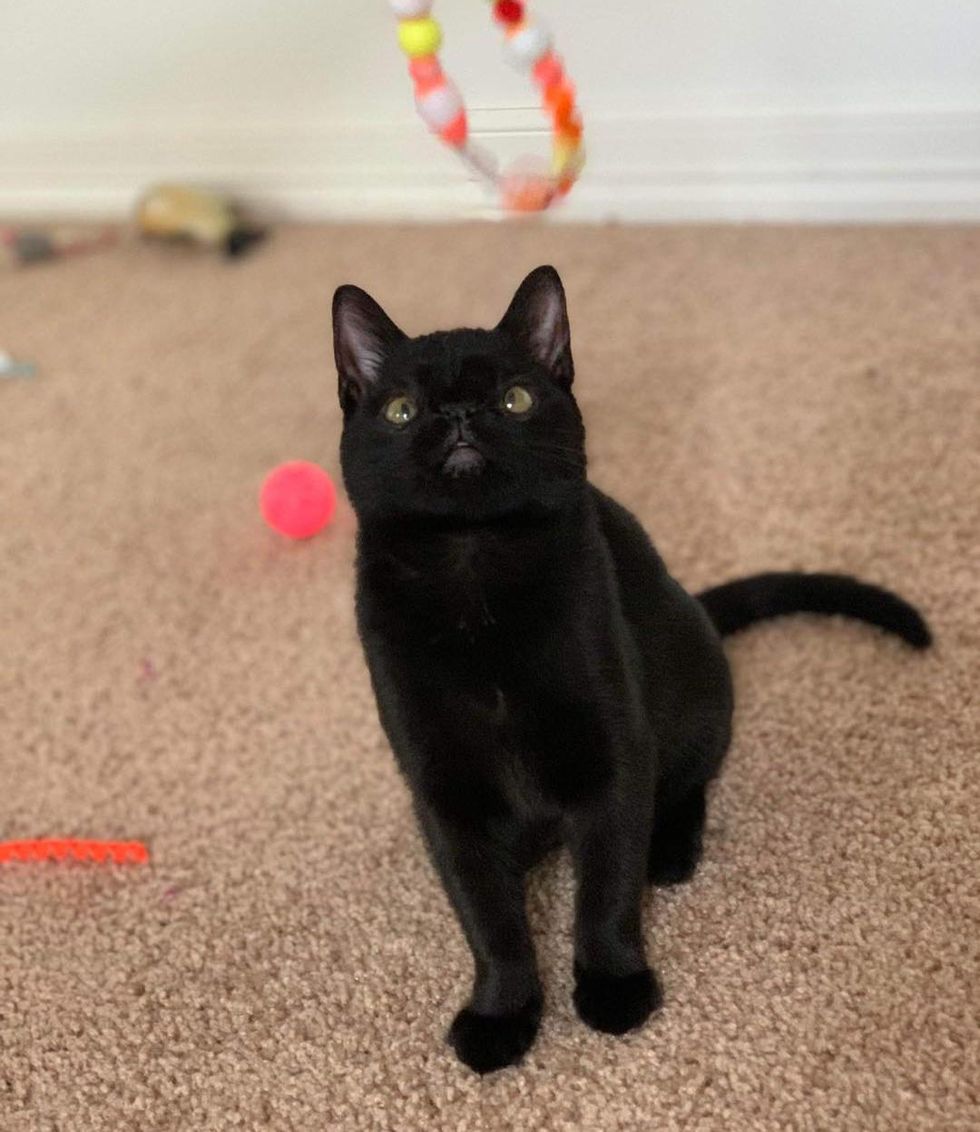 Murphys Safe Haven
No one knows how she ended up on the street, but Toothless pulled through against the elements of the outdoors, and found her way into foster care.
She continues to live everyday to the fullest and can't wait for her very own happily ever after.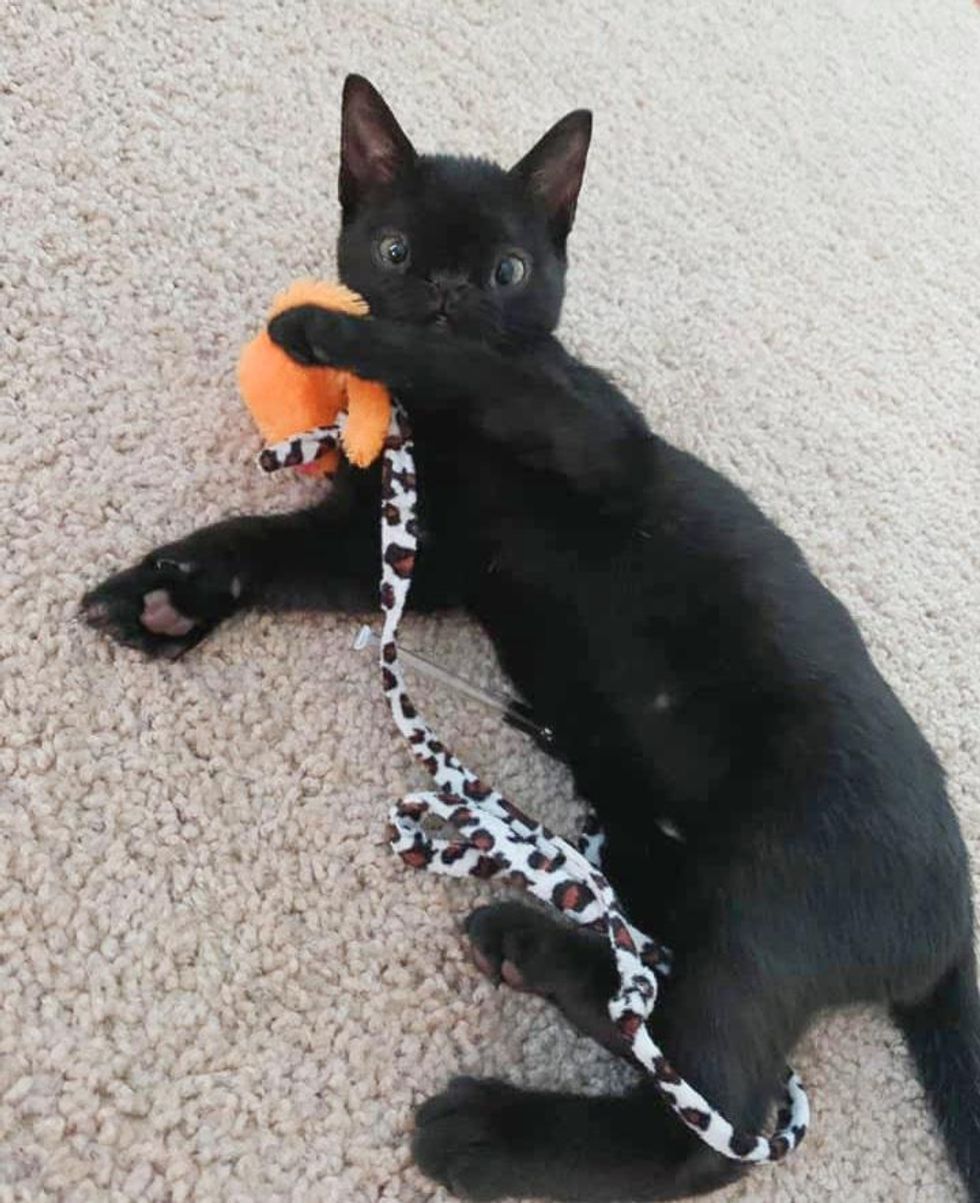 Murphys Safe Haven
Share this story with your friends. They are based in Edinburg, Texas. Follow updates on Toothless and Murphy's Safe Haven on Facebook and Instagram.
Related story: Kitten Found in the Woods by Hikers Makes it to Comfortable Nest After Quite the Journey