An animal rescuer drove 40 minutes to pick up a kitten, but ended up saving two — one of them was just half the size.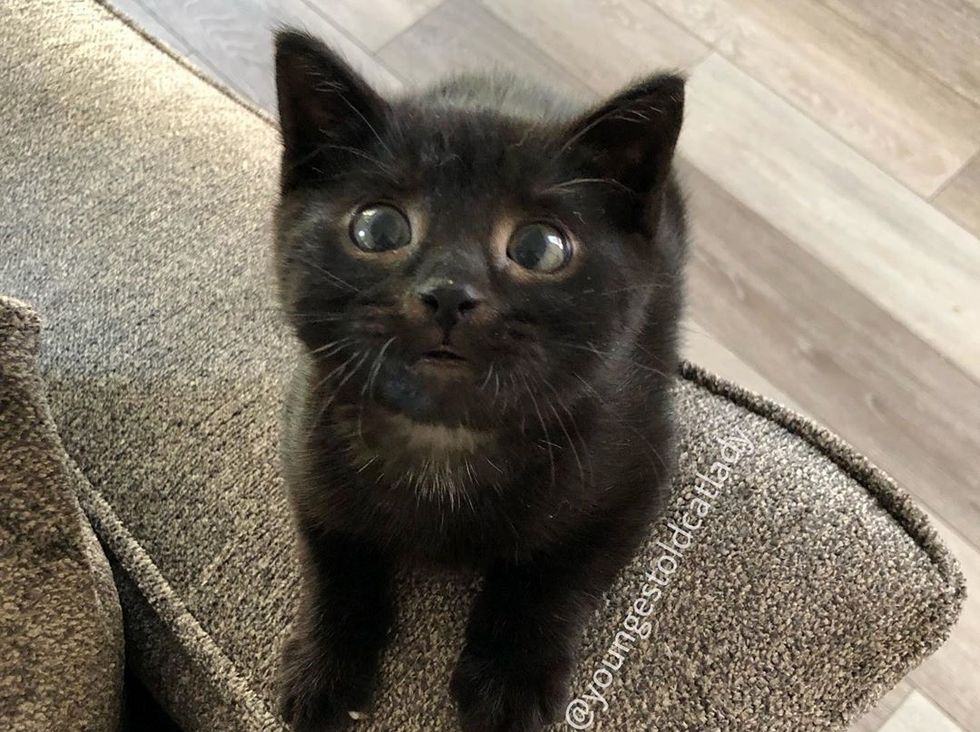 Ashley Morrison @youngestoldcatlady
Ashley Morrison, a rescuer based in Seattle, Washington, found out about a litter of kittens being given away, and knew she had to help.

"They were being given away un-neutered, un-vaccinated, no dewormer or any type of medical care. I asked if I could take them," Ashley shared with Love Meow. "After speaking with the (owner), I offered to bring vaccines and dewormer for the kitten he planned on keeping as I knew he couldn't afford it."
She thought there was only one kitten left to be rescued, but when she got there, she saw a second one in the back of the crate, shaking. The tiny ball of fur was just half the size of his siblings. Ashley examined him and noticed his pale gums and tremor. "There's something very different about him."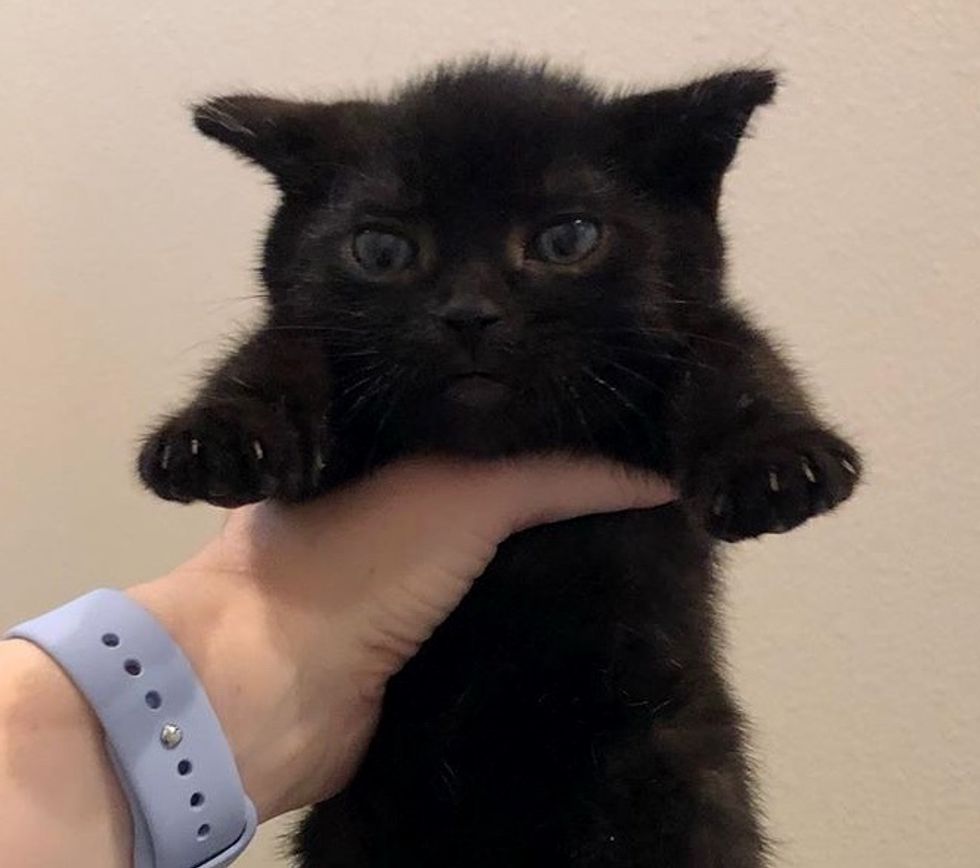 MunchAshley Morrison @youngestoldcatlady
The man agreed to let Ashley take him as well, if she was able to get him all the medical care he needed. They also got the cat mom spayed so the cycle could be stopped.

The tiny kitten named Munchkin aka Munch was very petite for his age. While his brother, Moose, acted like a kitten, Munch was behind in many ways.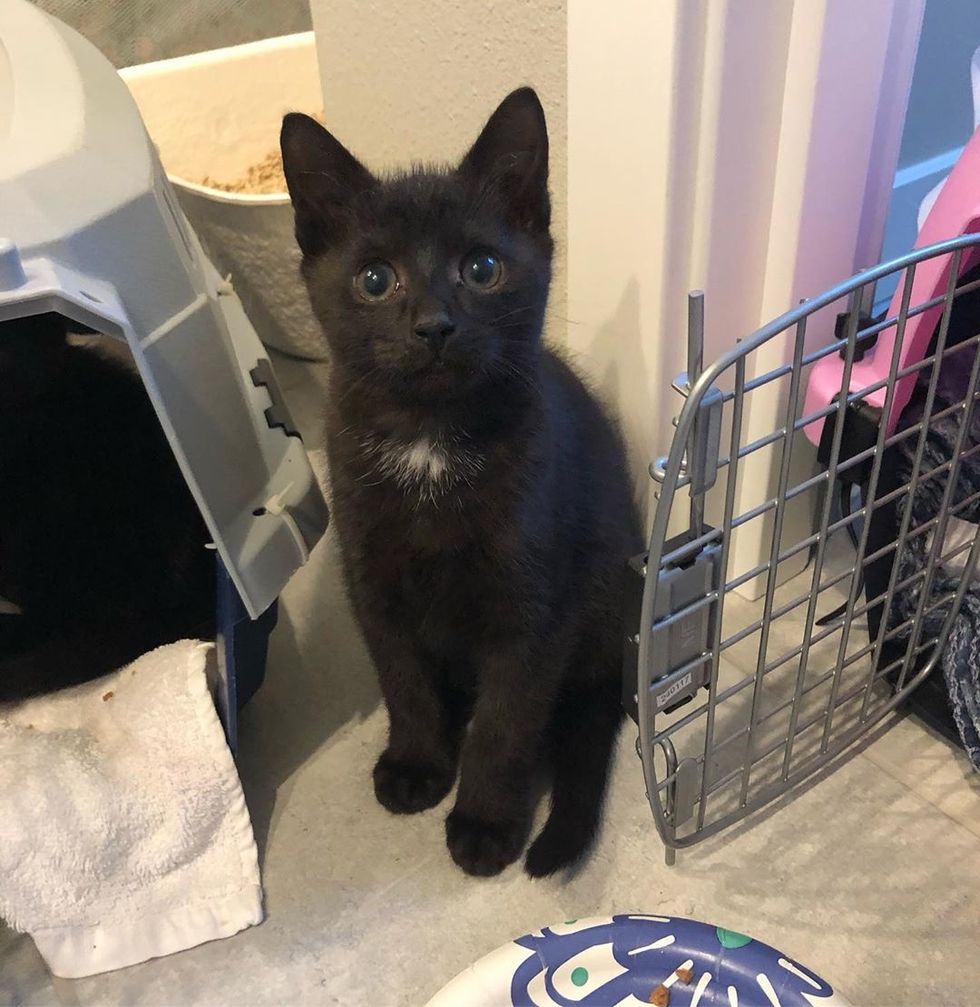 Moose the brotherAshley Morrison @youngestoldcatlady
After his first vet appointment, he was found to be slightly anemic and had some neurological issue.

At almost three months old, Munch only weighed one and a half pounds. Ashley was monitoring him around the clock, making sure he was thriving.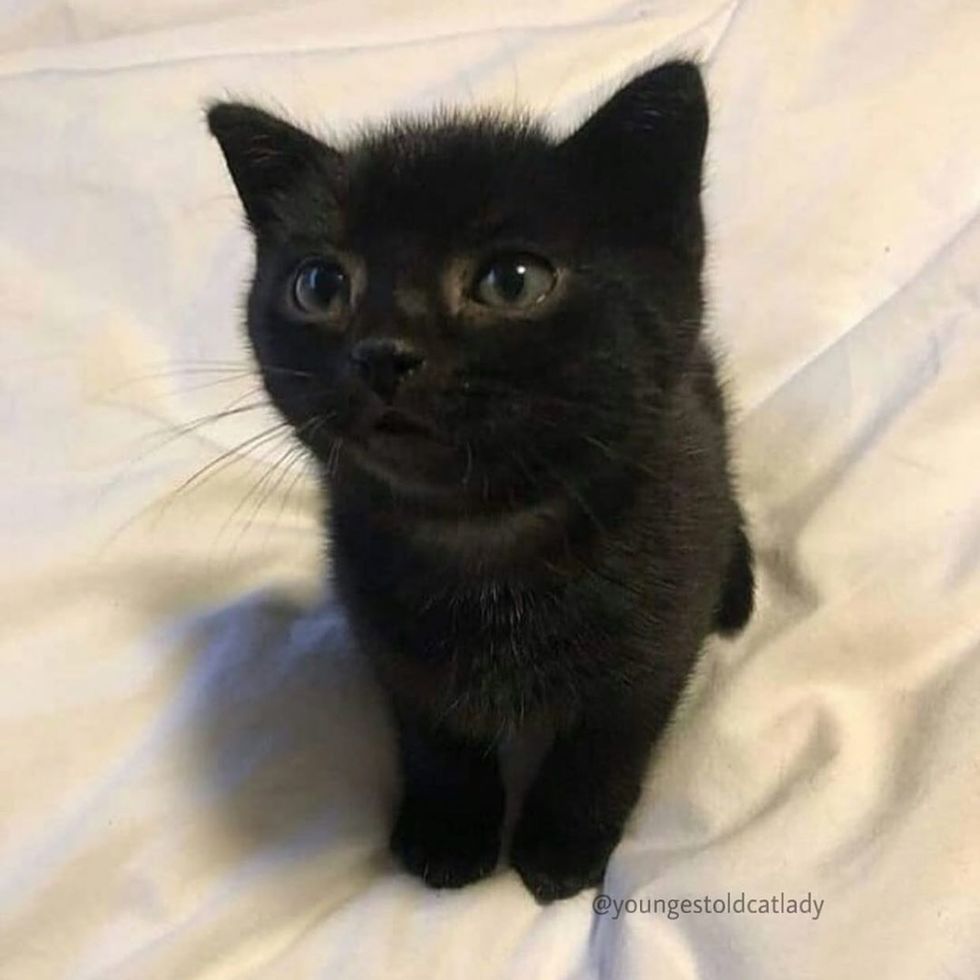 Munch the tiny kittenAshley Morrison @youngestoldcatlady
He crossed his eyes sometimes and was less active than the other kittens, but when he started to play, nothing could stop him.
"He squeaks if he can't find me. He sleeps right by my side. He loves to nap on the couch and randomly gets energetic and plays with the others," Ashley wrote on Instagram.

(Scroll down for video)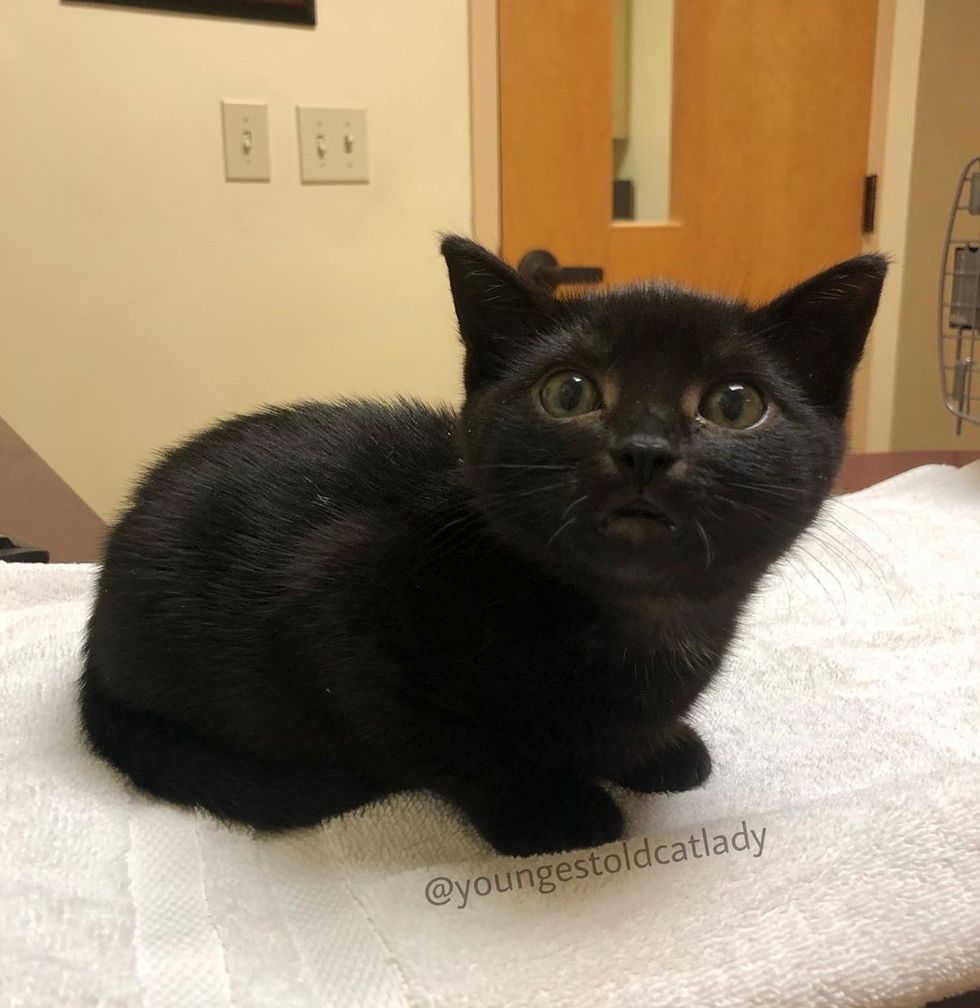 Ashley Morrison @youngestoldcatlady
When his brother was ready for adoption, Munch still had a lot of growing to do. Ashley paired him up with a new kitten so he would not be lonely once his brother went to a good home.

He met Betty the tabby, and the two quickly became inseparable friends. Despite being about two months her senior, they were similar in size.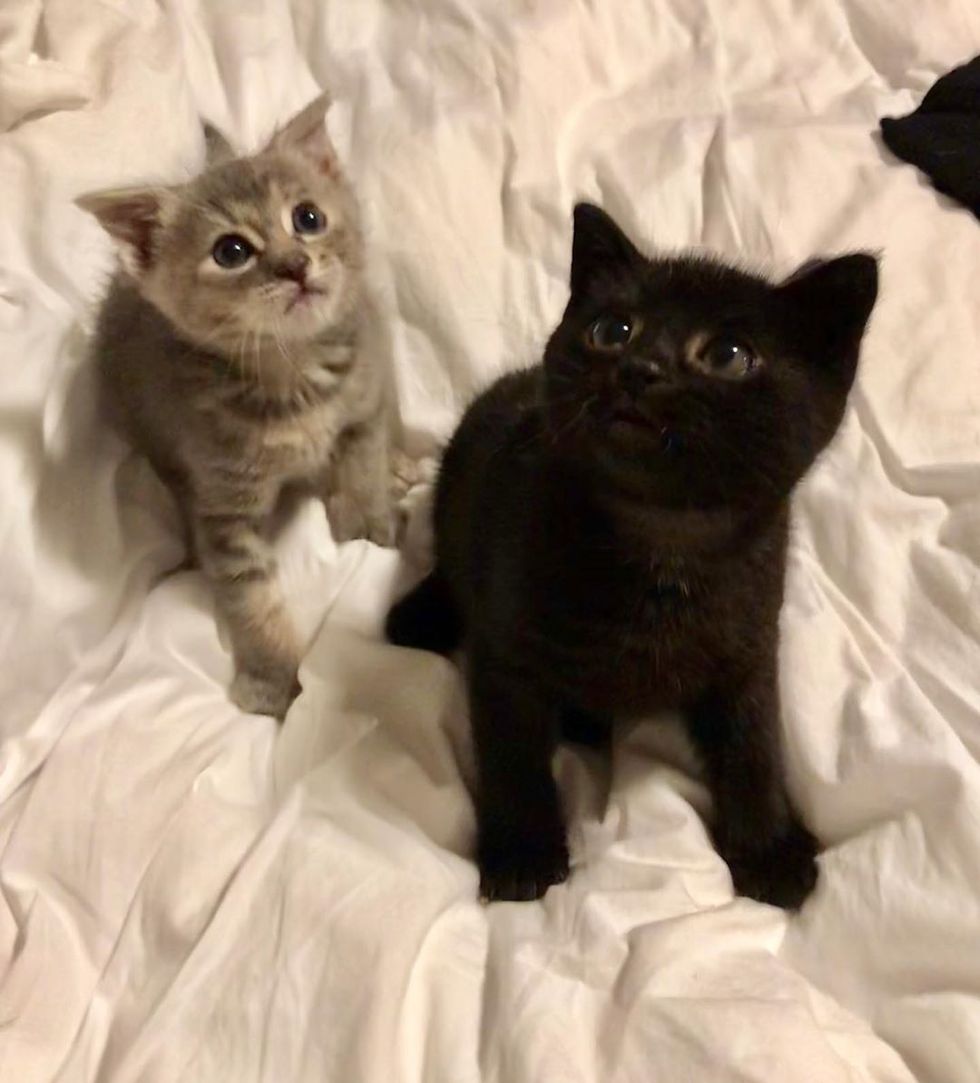 Betty and MunchAshley Morrison @youngestoldcatlady
After Betty had her spay surgery, Ashley walked into the room and found her with her arms around Munch and him cuddling her.

A few weeks later, Munch reached the 3-pound mark (at 3.2 pounds) and was ready to be neutered and find a place to call his very own.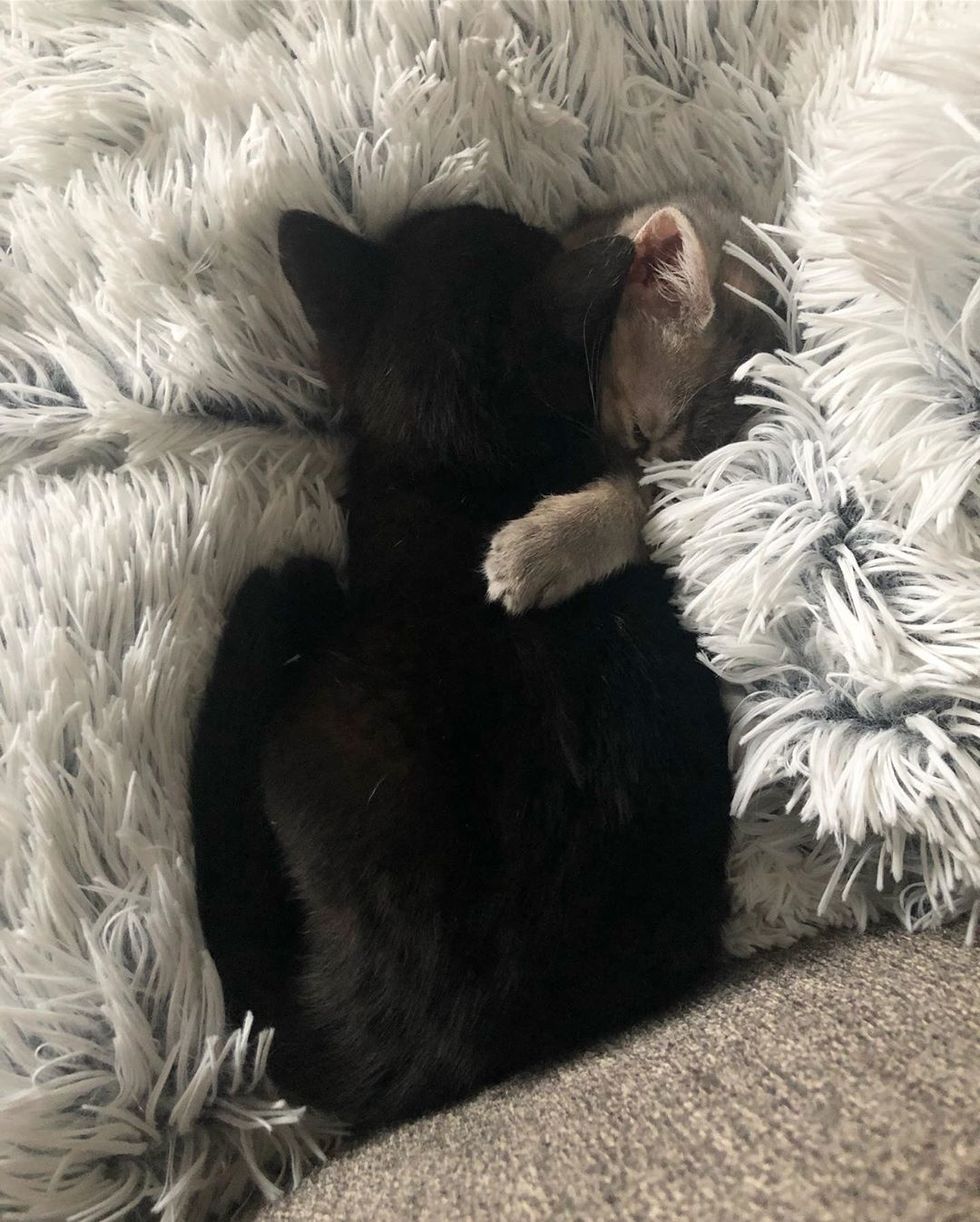 Cuddly kittensAshley Morrison @youngestoldcatlady
On August 24th, his dream came true. Munch and Betty were adopted together by a wonderful family with several feline friends in the house.
Watch Munch in this cute video:
Tiny kitten Munch and his journeyyoutu.be
After a couple of hours on the road, the duo arrived at their new abode.

Betty quickly settled in for a nap in her cat tree while Munchie snuggled up to his mom and dad for cuddles and love.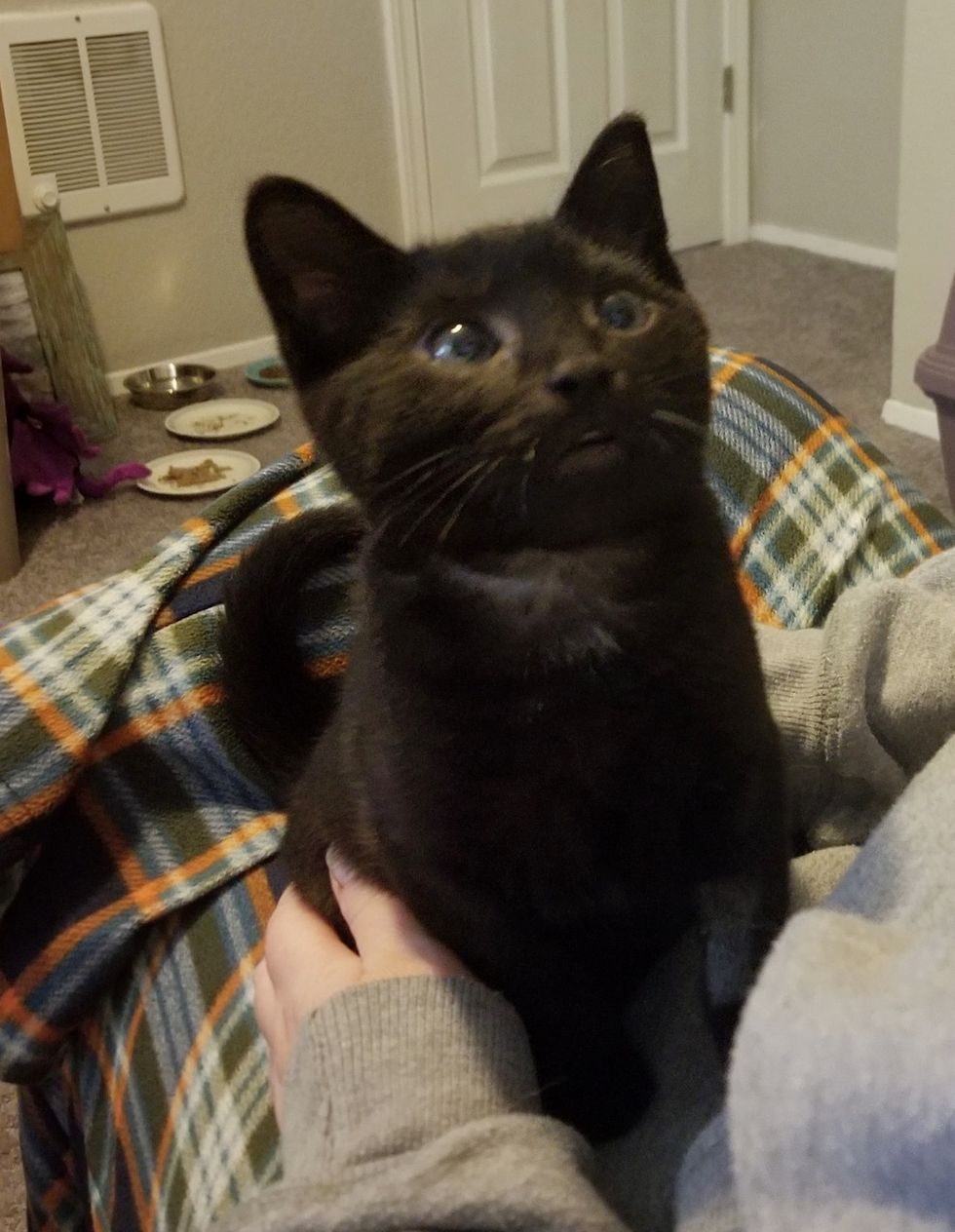 Munchie cuddling with his forever human@pnw_tabby_tales
"Even though Betty is half his age, she's just about his size. They are siblings from another mother, but are very bonded," David and Erika, human parents, shared.
"Munchie is about 5.5 pounds, and Betty is 4.6 pounds. He's a sturdy boy, whereas Betty is a bit more lanky," Erika told Love Meow. "He is such an affectionate boy. He loves his cuddles. and he also loves to play! He's really into chasing his older brothers and sisters down the hall and around the house."
The little buddy has a huge appetite and is growing by leaps and bounds, including his legs.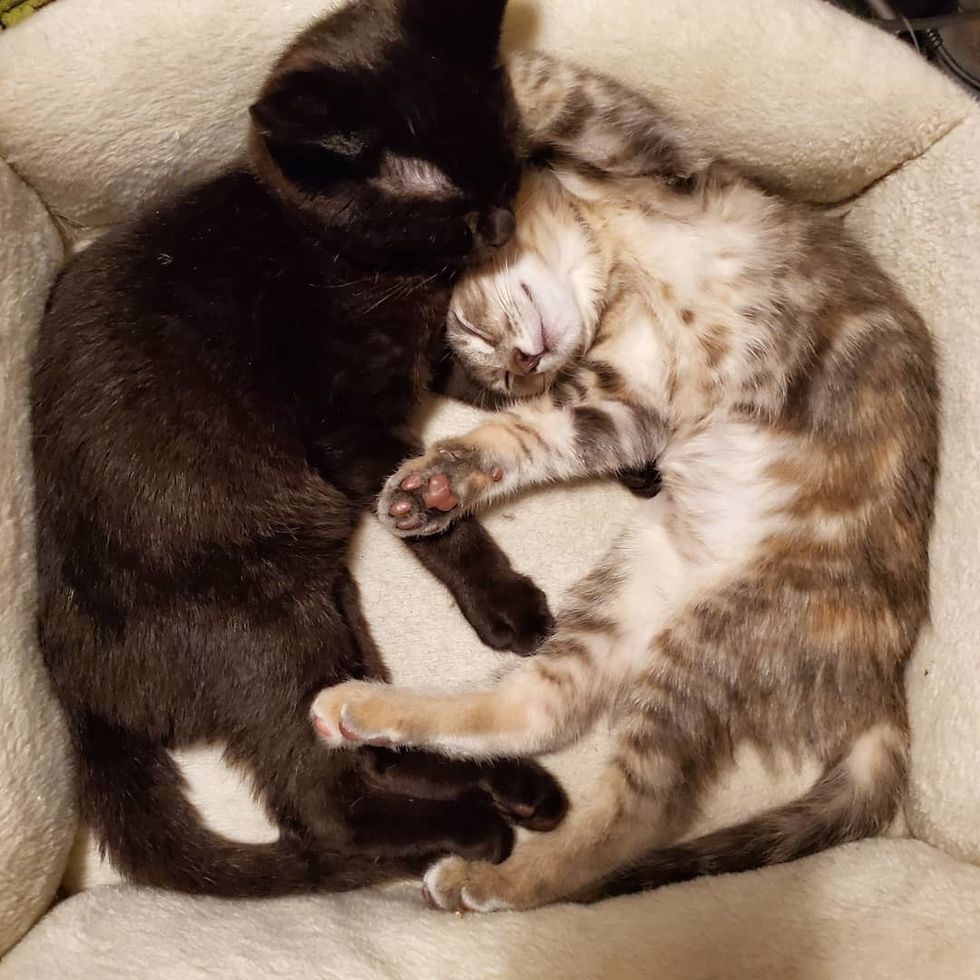 Best friends@pnw_tabby_tales
"We have come to realize that Munchie is normal in every way, except for his vision. He's not blind, but he seems to have some challenges. He tracks things mostly by noise or smell."
"Now that he has been here for several weeks, he acts like a completely normal cat. Munchie will now race at warp speed from one end of the house to the other until he is totally exhausted. Unless he's sleeping, he's got to be doing something."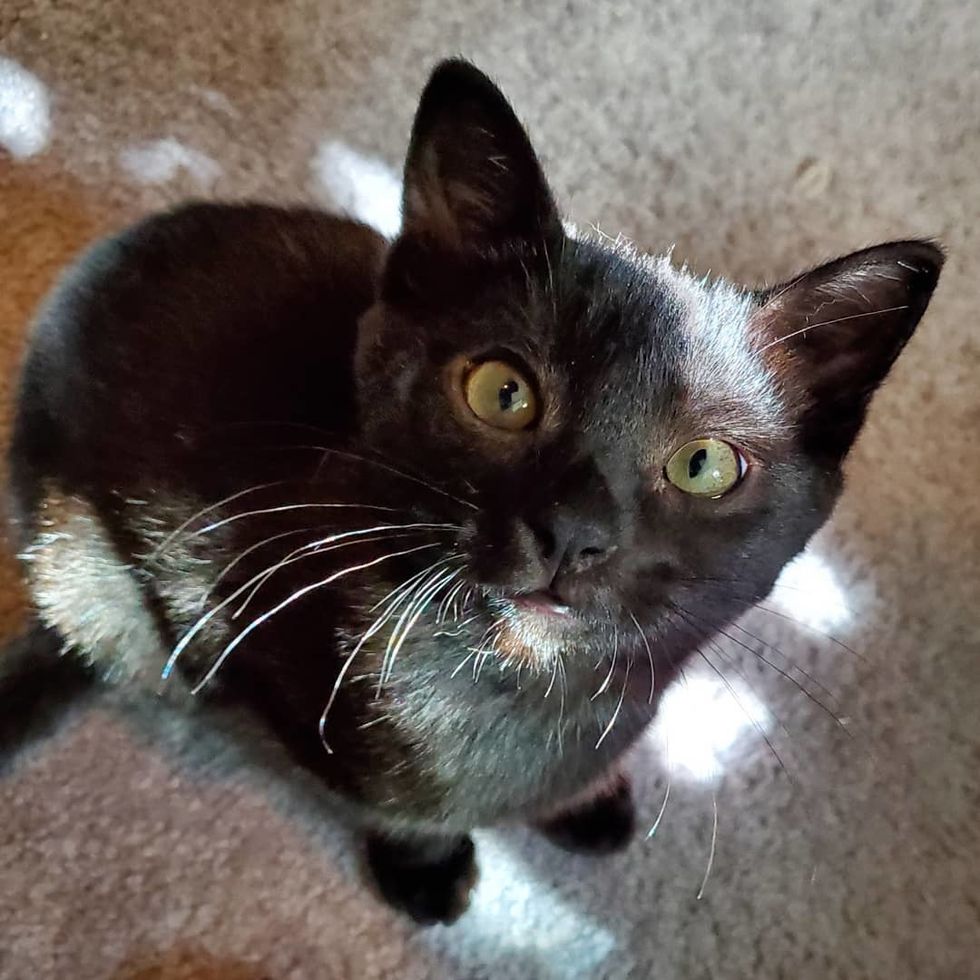 @pnw_tabby_tales
"Munchie has blossomed into a wonderfully affectionate little boy, with no trace of shyness or trepidation," the family said.

"He sleeps at the foot of our bed most every night. At some point in pretty much every day, he will decide that he must be on both of our laps. This results in very happy purring and lots of head bonks to your face."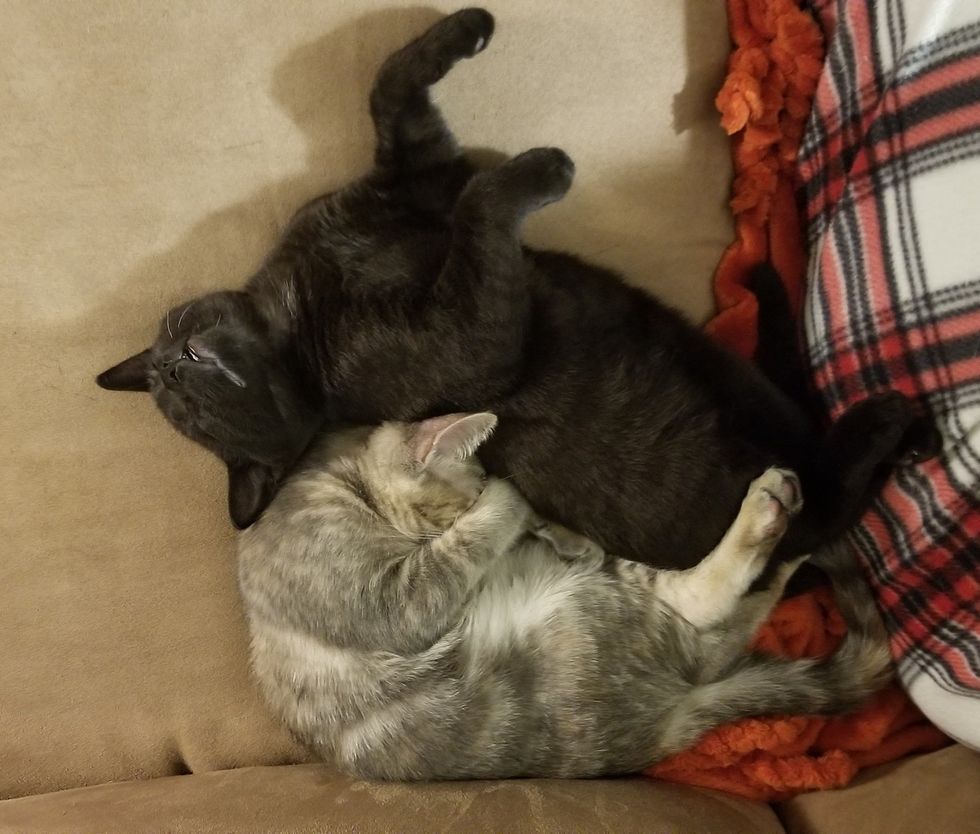 @pnw_tabby_tales
Share this story with your friends. Follow Munchie and Betty on Facebook and Instagram. Follow Ashley's rescue kitties on Instagram and Facebook.
Related story: Kitten Insists on Sitting on Every Lap He Sees After Being Rescued from the Streets