A kitten who is just half the size of his siblings, makes an incredible comeback and is determined to thrive.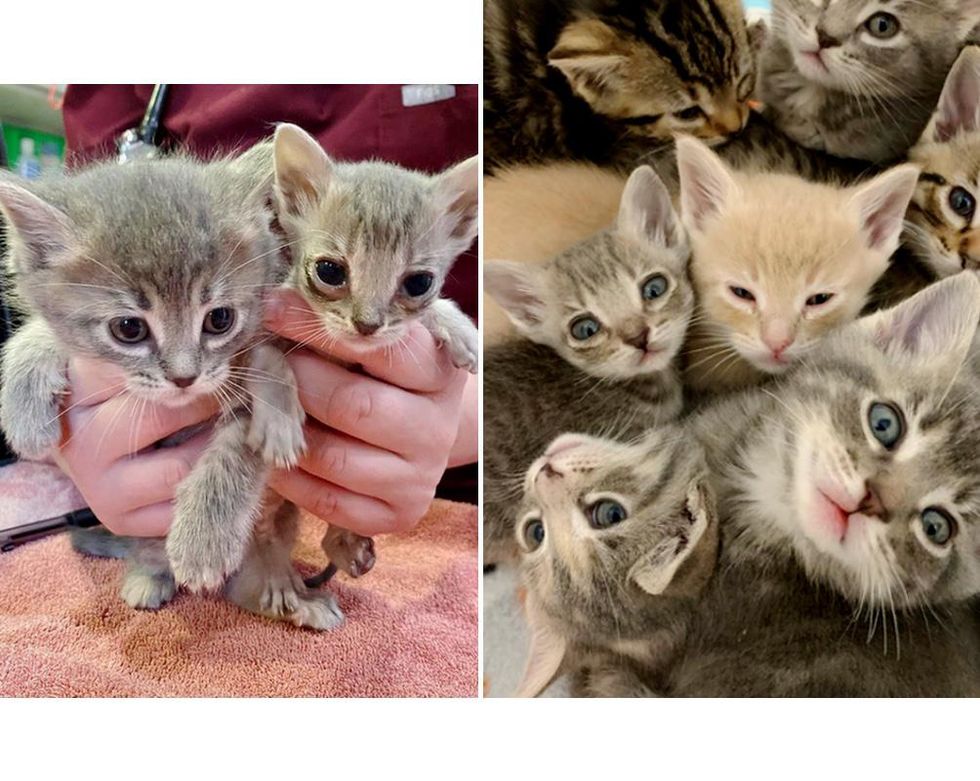 Alley Cat Rescue
Alley Cat Rescue in Los Angeles took in a large litter of kittens along with their mom, to give them a better chance at life. The mama cat was just skin and bones but still tried to feed all the mouths. One of her babies was exceptionally small, about half the size of his litter mates.

Volunteers of Alley Cat Rescue sprang into action and provided supplemental care for the kittens while they worked on improving the mom's health. "These guys were all pretty sick with an upper respiratory infection, covered in fleas and trying to nurse from a super skinny momma cat," the rescue shared with Love Meow.
"We supplemented all the babies with Kitten Milk Replacer (KMR) and gave Mom lots of food too."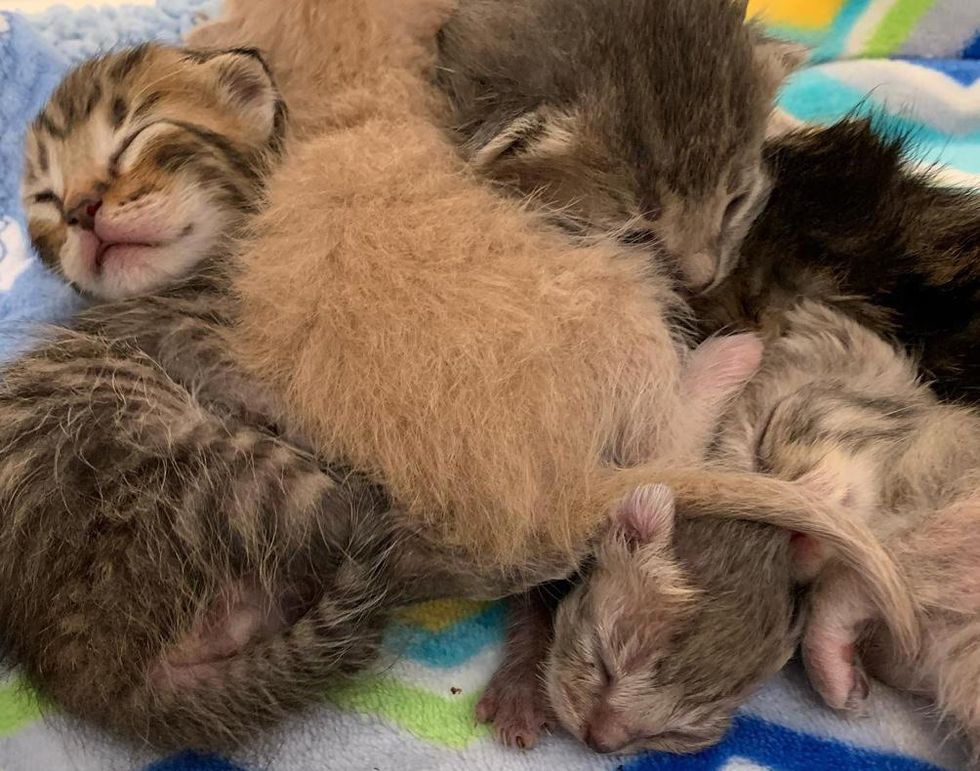 Alley Cat Rescue
"She had eight kittens, but sadly one did not make it. The smallest baby was just over two ounces at 10 days old."

Bubble Gum, the runt of the litter, was a force to be reckoned with. He was so tiny that he could fit in the palm of a hand, but he showed incredible fighting spirit and was determined to get big and strong.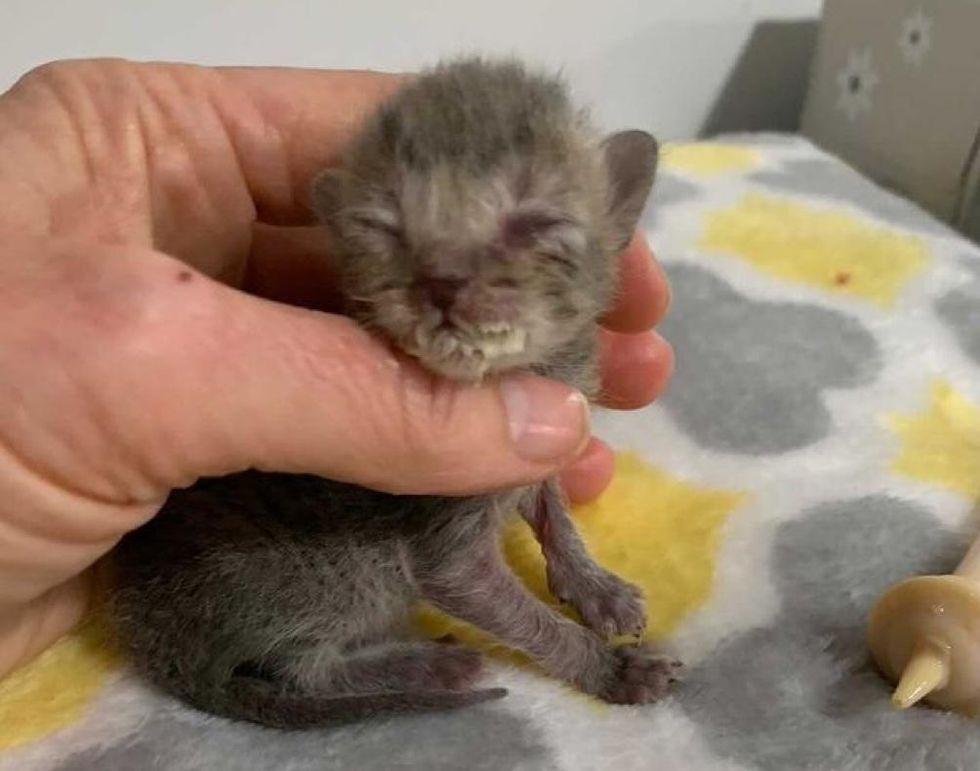 Alley Cat Rescue
Despite being small and frail, the kitten never missed a single feeding and tried his hardest to pack in as much food as he could. "Kittens that are under 100 grams have lower survival rates so we knew we had to work extra hard to keep him warm and eating to gain weight," Alley Cat Rescue added.
"He was half the weight of his siblings but doing well with lots of small supplemental feedings."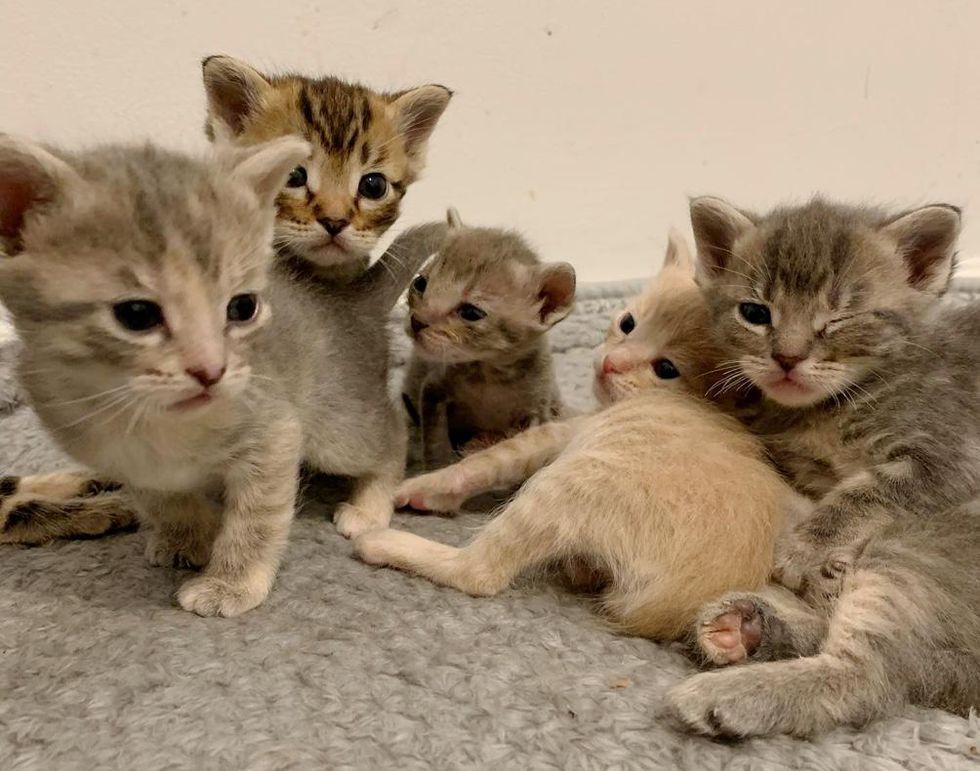 Alley Cat Rescue
After a rocky start, Bubble Gum almost doubled his weight in the first week. As soon as he got strength in his tiny legs, he started moving around, venturing out of his nest to explore.

The itty bitty boy was still minuscule compared to his litter mates, but he'd set his mind to do everything just like his bigger siblings.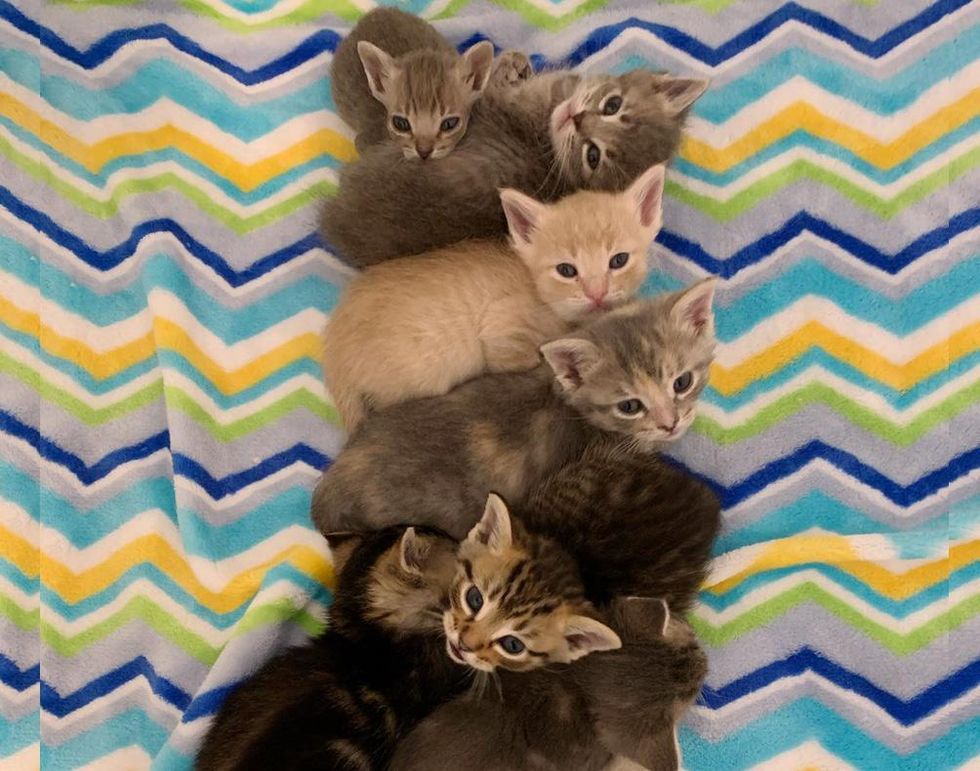 Alley Cat Rescue
"He would not have survived without our intervention. We monitor him closely and feed him by hand as well, to ensure he gets food every few hours. And we make sure he has time to nurse from mom without his siblings pushing him away."

The tabby cat mom was so pleased with the help she got from the volunteers. She began spending more me-time while her kittens were in trusty hands.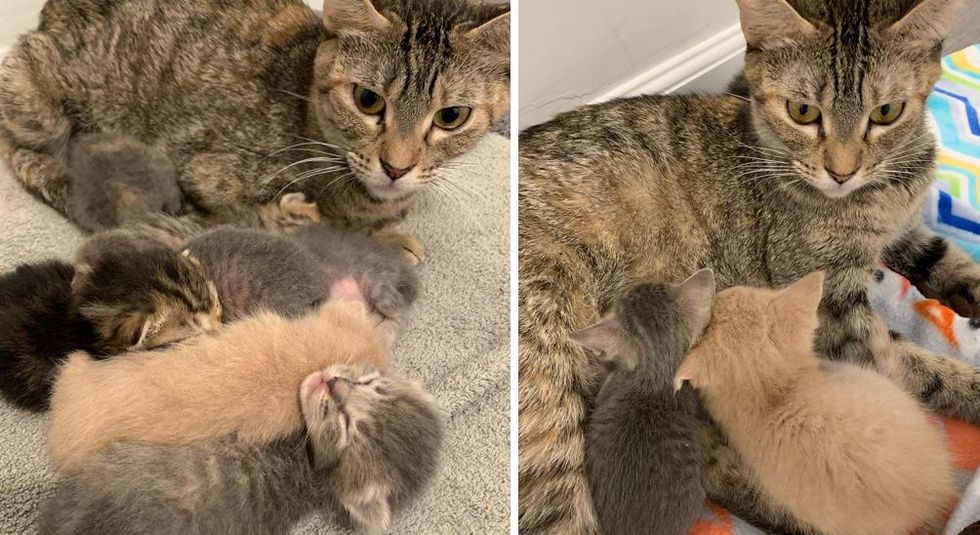 Alley Cat Rescue
With round-the-clock feedings and lots of TLC, Bubble Gum bounced back on his paws.

His eyes are wide open and his ears have perked up, but his tiny body still has some catching up to do due to delays in development.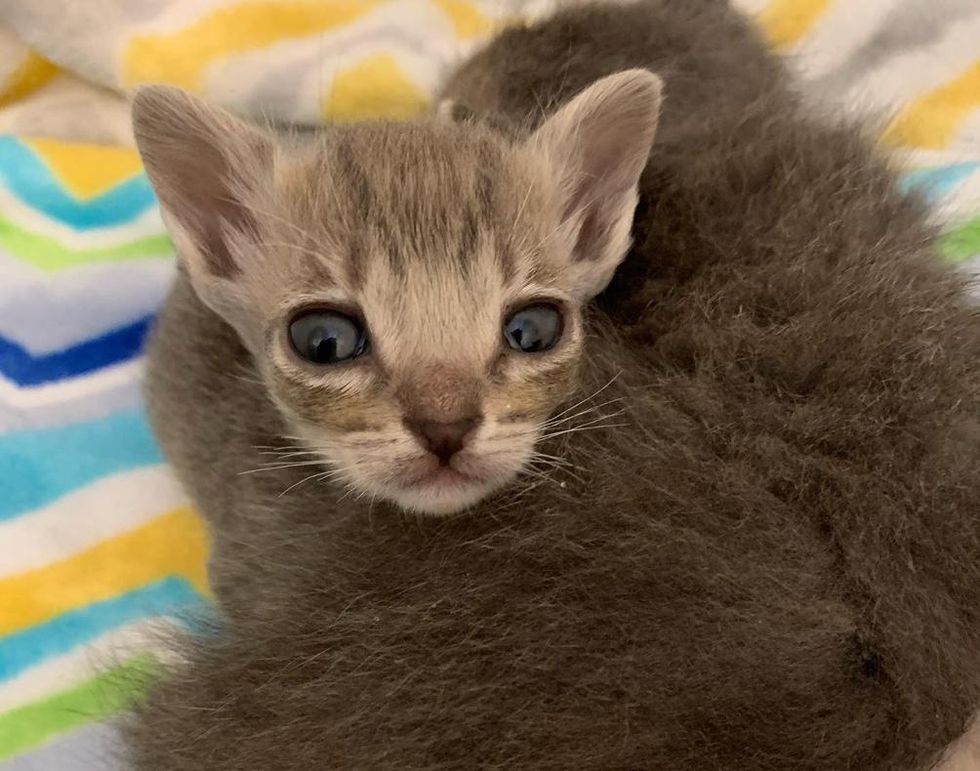 Alley Cat Rescue
Bubble Gum's big sister is the spitting image of him. The two enjoy spending a lot of time together, playing, eating and cuddling away in their nest.

The little brother can hold his own when he plays with other kittens despite being much smaller.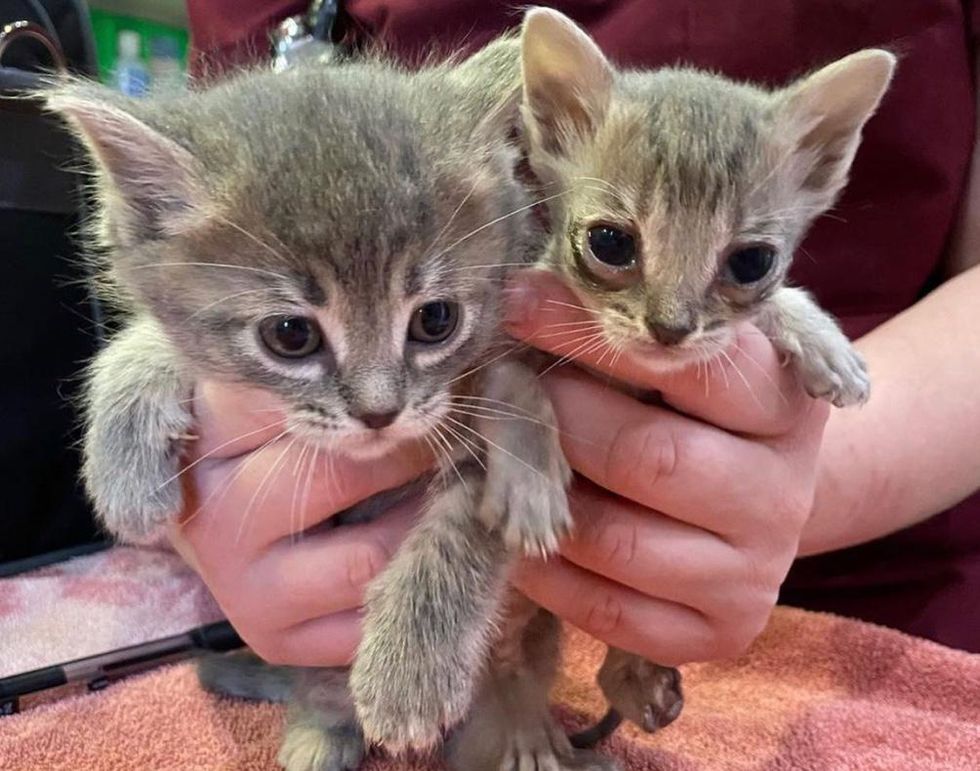 Alley Cat Rescue
"He is always cuddled with his siblings, and is the first one out the door when we open it, with a tiny, shouty meow. We love him to the moon and back," Alley Cat Rescue shared with Love Meow.

When his litter mates began to play and practice their runs, Bubble Gum made sure that he was never left out and always ready to wrestle with them all.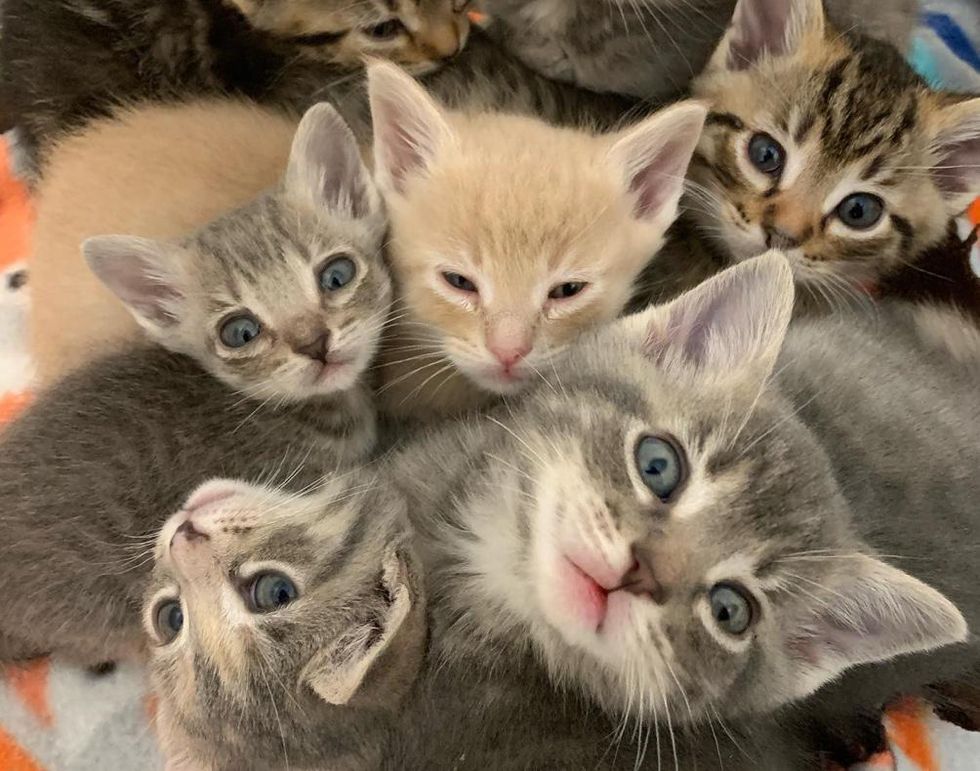 Alley Cat Rescue
The sweet kitten is starting to make promising gains. At five weeks old, he only weighs 274 grams but is now eating big kitty food from a dish like a champ.

"He has been super feisty since day one. His gains have been slow but steady, just under 10 grams a day, but the overall trend is in the right direction," the rescue shared.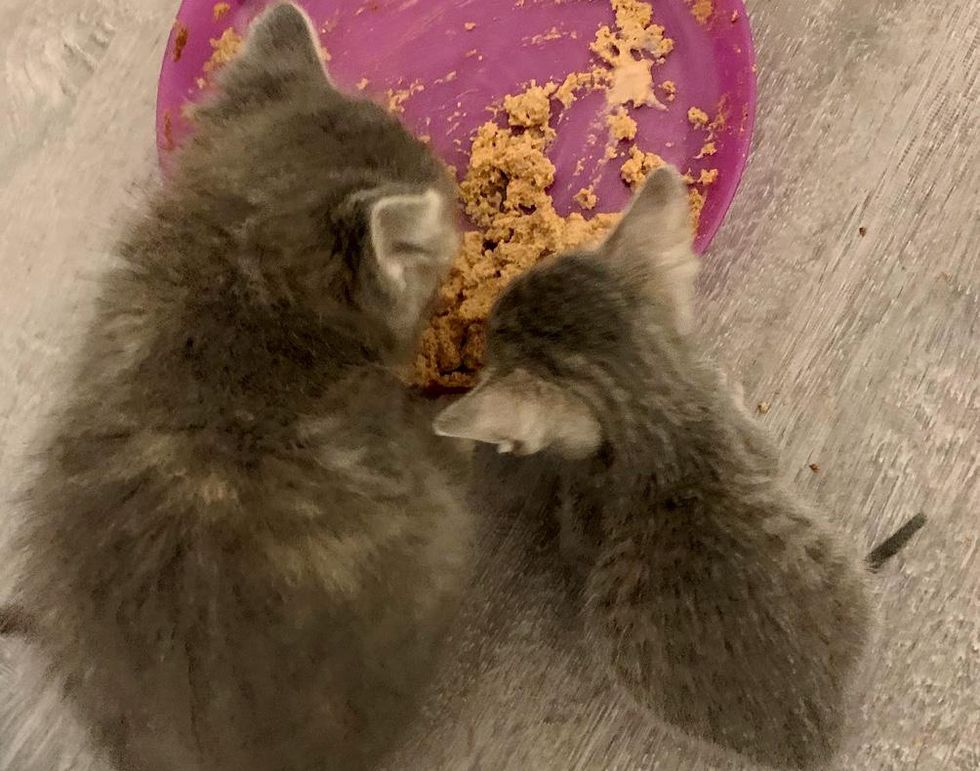 Alley Cat Rescue
"While he is still much smaller than his twin sister, we are thrilled that he is doing so much better. He is still eating the same food, and gets some extra calories and nutrients from kitten nutri-cal and a little KMR canned milk."

Little Bubble Gum is thriving in foster care and slowly catching up in size. He may be the tiniest member of his crew but has the biggest personality and bravest heart.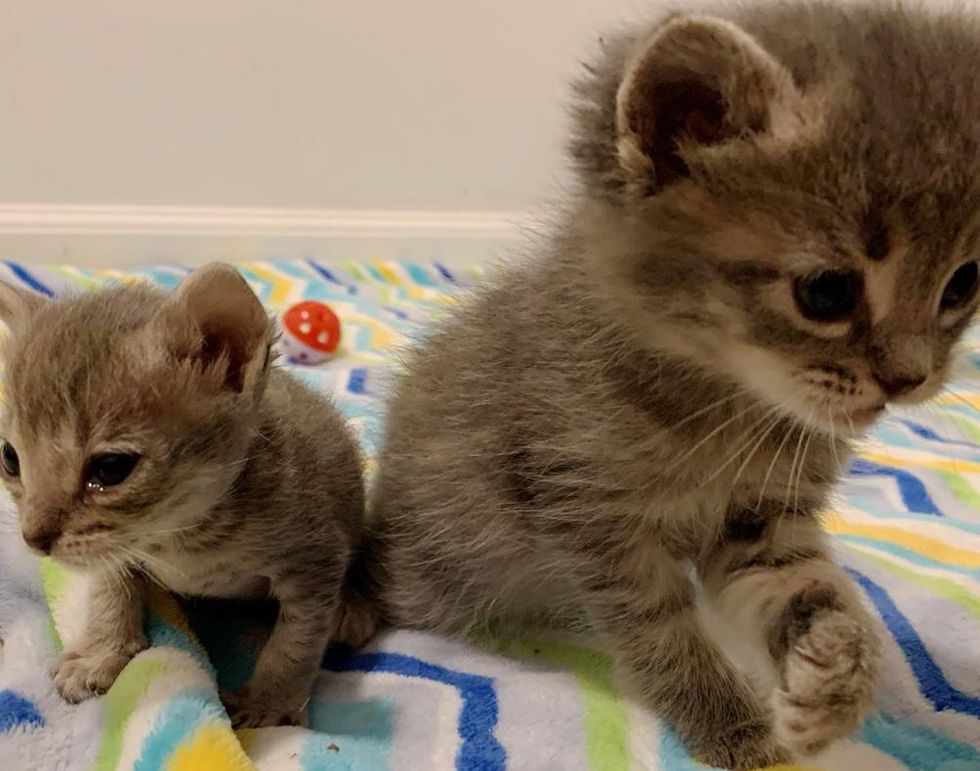 Alley Cat Rescue
With the help of many volunteers from Alley Cat Rescue, the kittens and their mom are on their way to a bright future ahead of them.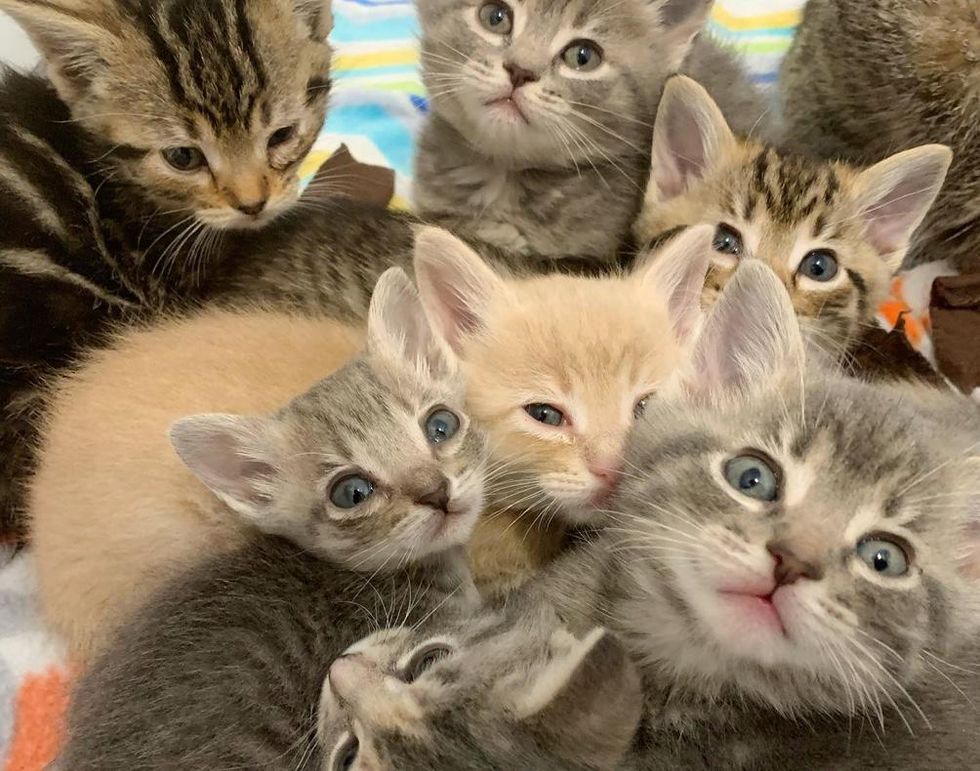 Alley Cat Rescue
Share this story with your friends. Follow Bubble Gum and Alley Cat Rescue on Facebook and Instagram.
Related story: Kitten Insists on Staying with Family that Helped Him Thrive