A kitten was brought back from the brink and transformed into quite the clingy cat.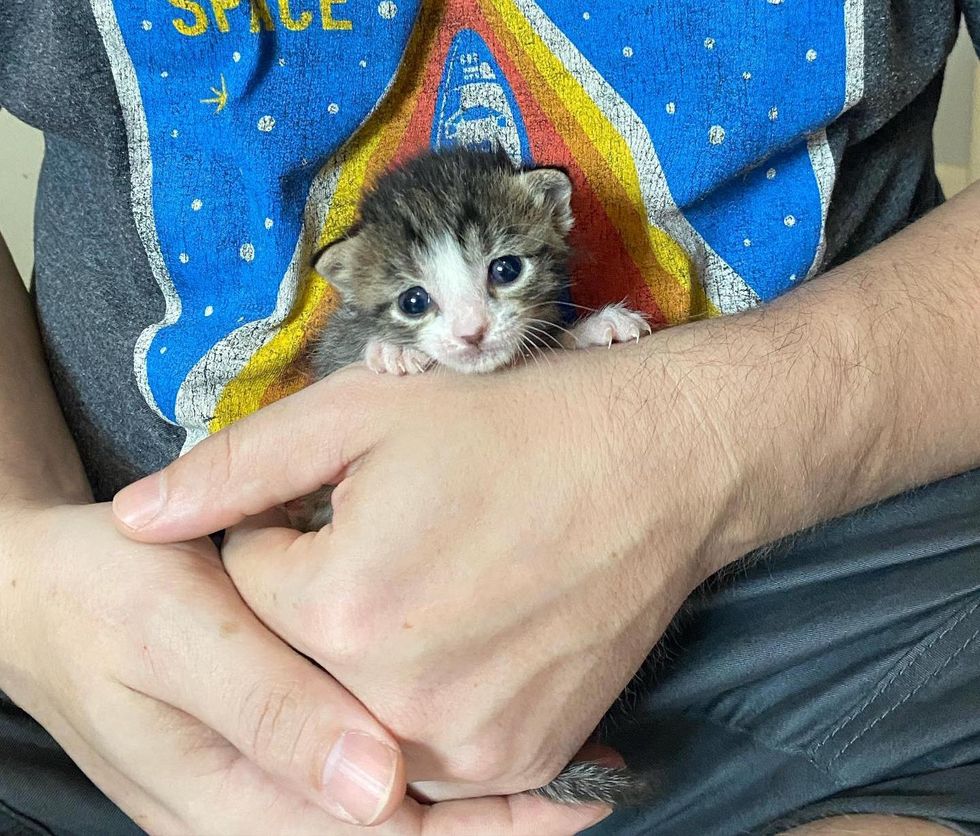 May the kittenDannielle @centralflfosters
A tabby kitten was just a few days old when she was rescued. She lost her siblings but hung on with her sheer will to live. Dannielle, a fosterer based in Central Florida, was contacted about the kitten's situation and sprang into action.

"When she arrived, she was agitated and very hard to console. However, by the time I went to bed, she had significantly calmed down after two good feedings," Dannielle shared with Love Meow.
"I think a lot of her distress was coming from being cold and hungry, and once we fixed those things, we had a much happier kitten."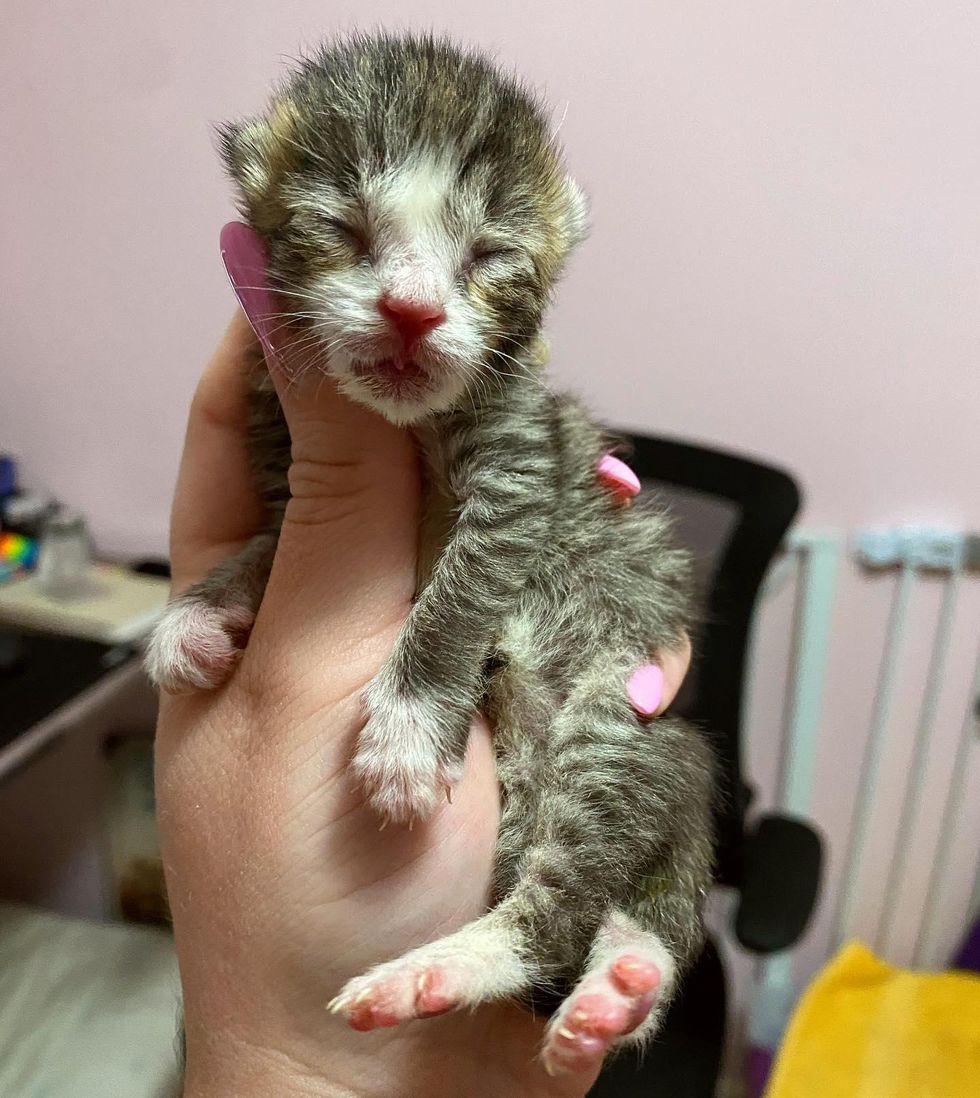 She was a tiny neonatal kitten when she was rescuedDannielle @centralflfosters
The tabby, lovingly named May, perked up and began to crawl. She immediately gravitated toward her humans for attention and pets. After every feeding, she would roll on her back with contentment and let out the cutest rumbling sound.
"I discovered her absolute love for belly rubs, which resulted in all the purrs."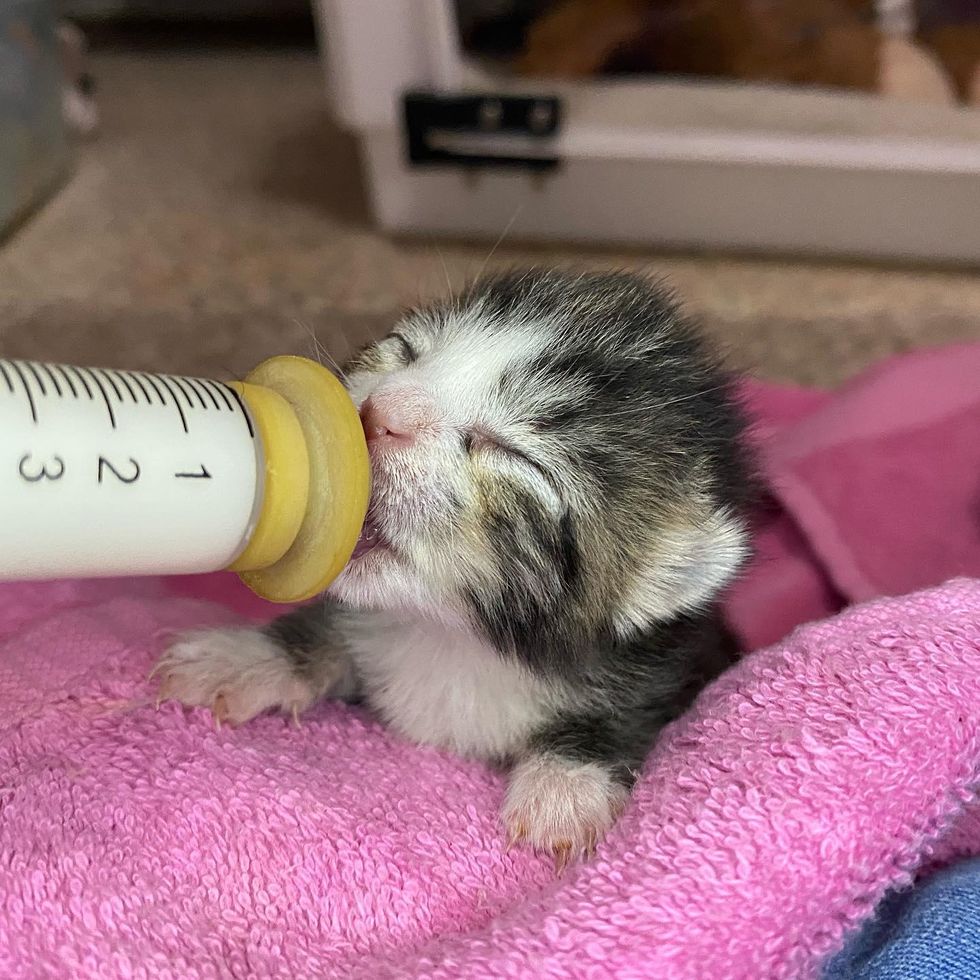 Dannielle @centralflfosters
With proper care and plenty of good food, May healed up from an infection and was making good gains. In no time, she developed a penchant for cuddles and didn't hesitate to tell her humans what she wanted.

She would melt into her foster mom and go right to sleep when she was held.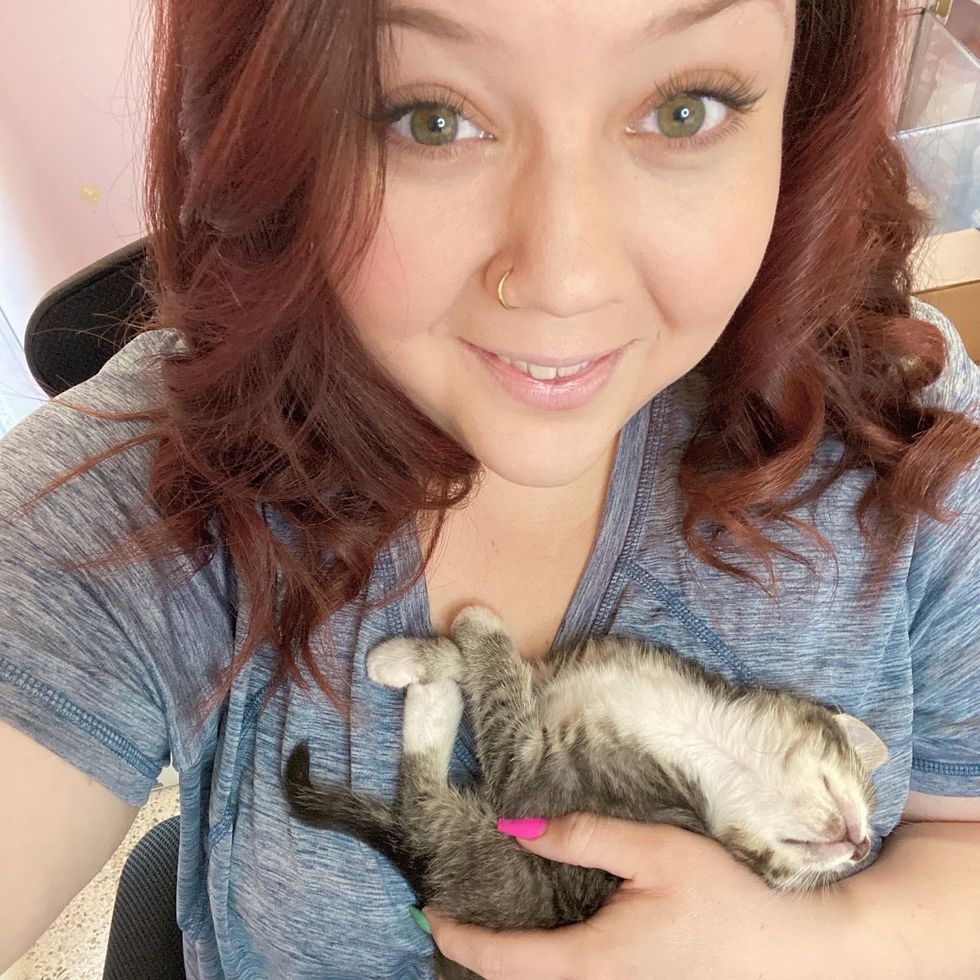 May quickly turned into a cuddle bugDannielle @centralflfosters
If there was an empty lap in the room, she would be sure to perch on it. She insisted on cuddling up to her people every night and being in close proximity with them at all times.

"She has her zoomies but this kid will happily curl right up with you. She is a super affectionate little girl who wants nothing more than to be with her best friend."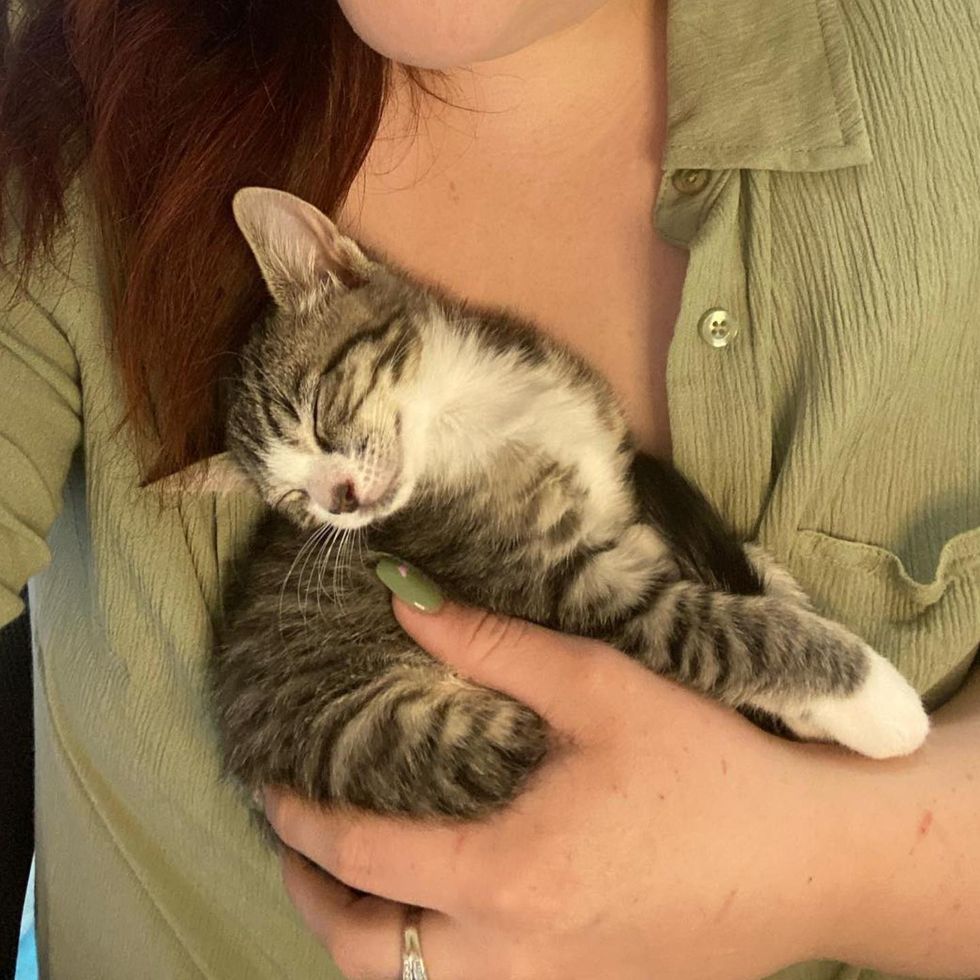 She falls asleep when she is heldDannielle @centralflfosters
The needy kitty was adamant about never being alone and wouldn't stand closed doors. She would trail behind her foster mom around the house or sit on her shoulders like her perfect little sidekick. She was also very sweet to other fosters, and showered them with hugs.
May quickly filled the role as the office assistant and took her job very seriously.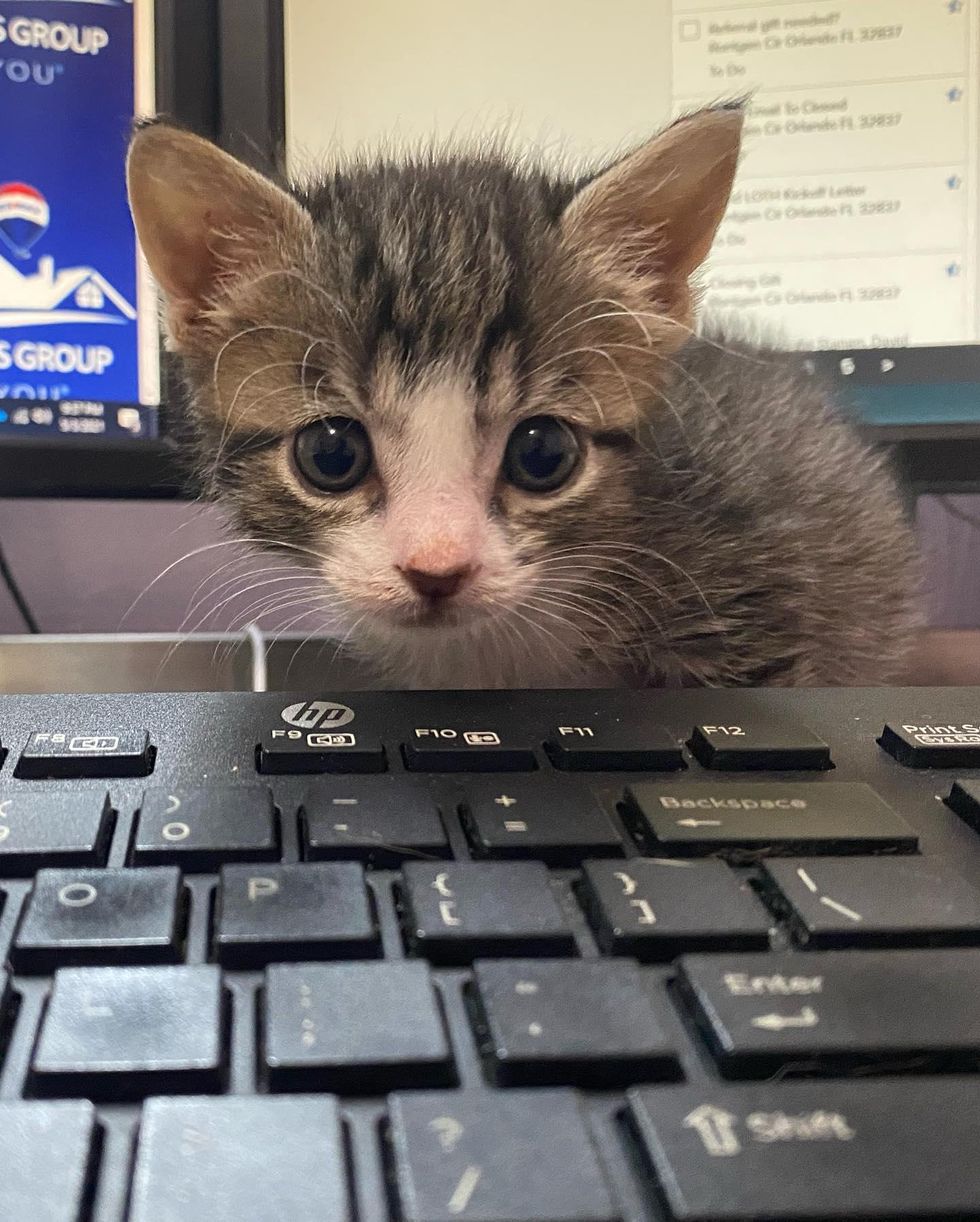 She likes to supervise her people when they workDannielle @centralflfosters
"She is literally the most loving kitten I've ever fostered, including my own residents. We call her my little shadow — if I shut the bathroom door she'll stand outside crying until she can find me," Dannielle told Love Meow.
May doesn't care about cat beds as she prefers clinging to her human like velcro when she naps. She likes to nestle between their legs, suckling her tail and making biscuits (kneading).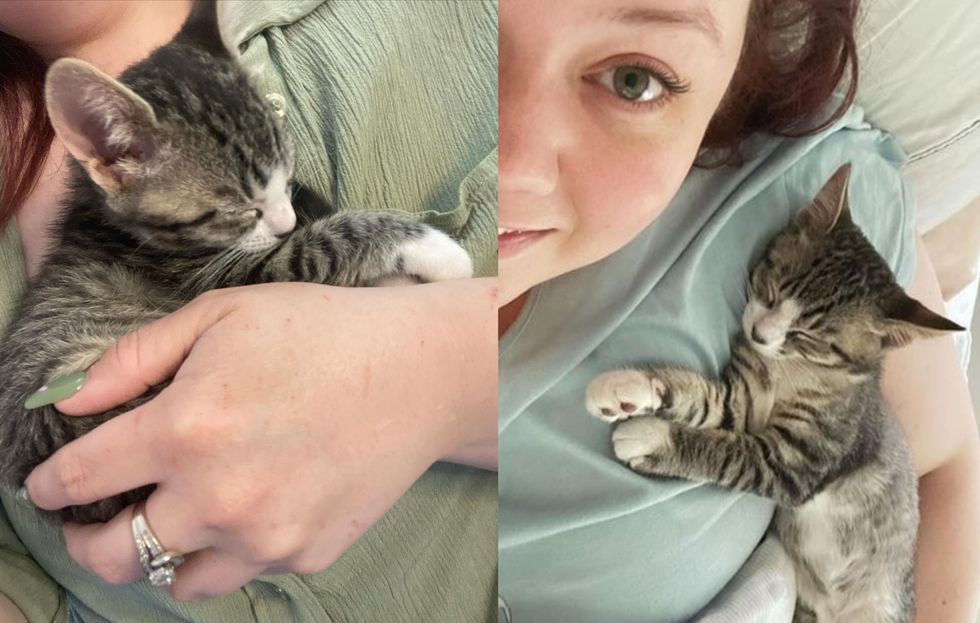 May is a very clingy kitty and loves to cuddleDannielle @centralflfosters
When it came time for adoption, Dannielle hoped to find a family that would give May all the attention and love she desired. "We joke that she's a Stage 10 Clinger, but luckily, her new mama said she is too - it's a match made in heaven."
Even when she is sleeping, she wears a cute little smile.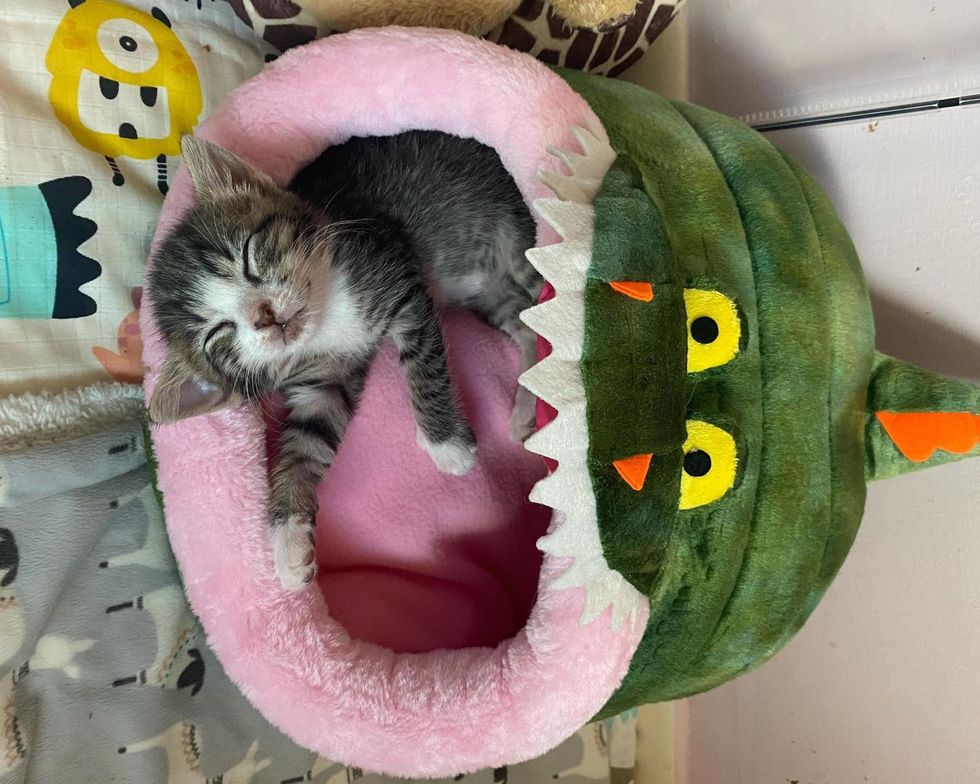 Dannielle @centralflfosters
The little cuddle-bug went to her new home yesterday. Now, she can cuddle on demand and be doted on all day, every day.

"Fostering is all about heart. We open ours, so that theirs may grow. May has gone from a tiny bean to a beautiful flower," Dannielle said.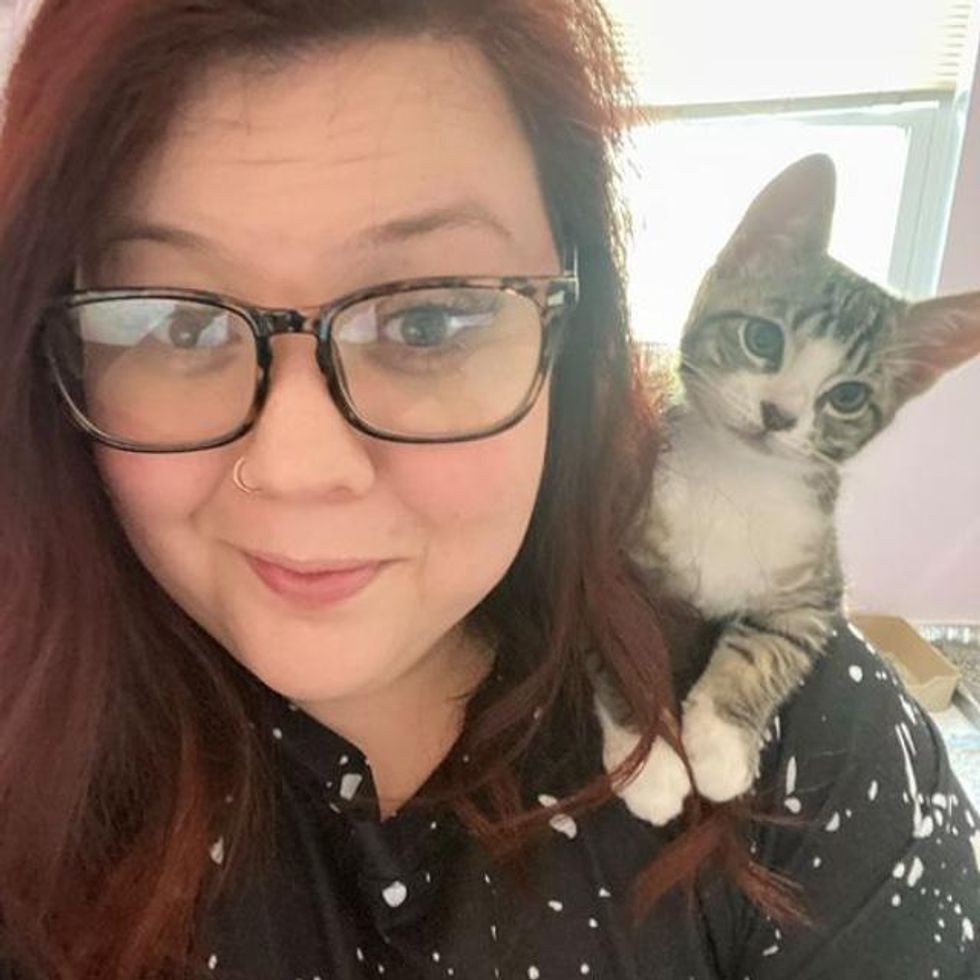 Dannielle @centralflfosters
"May has been one of the sweetest, clingiest, and most loving fosters that I have had the pleasure of having with me. We spent an amazing few months together, but I can't wait to see her thrive in her forever home."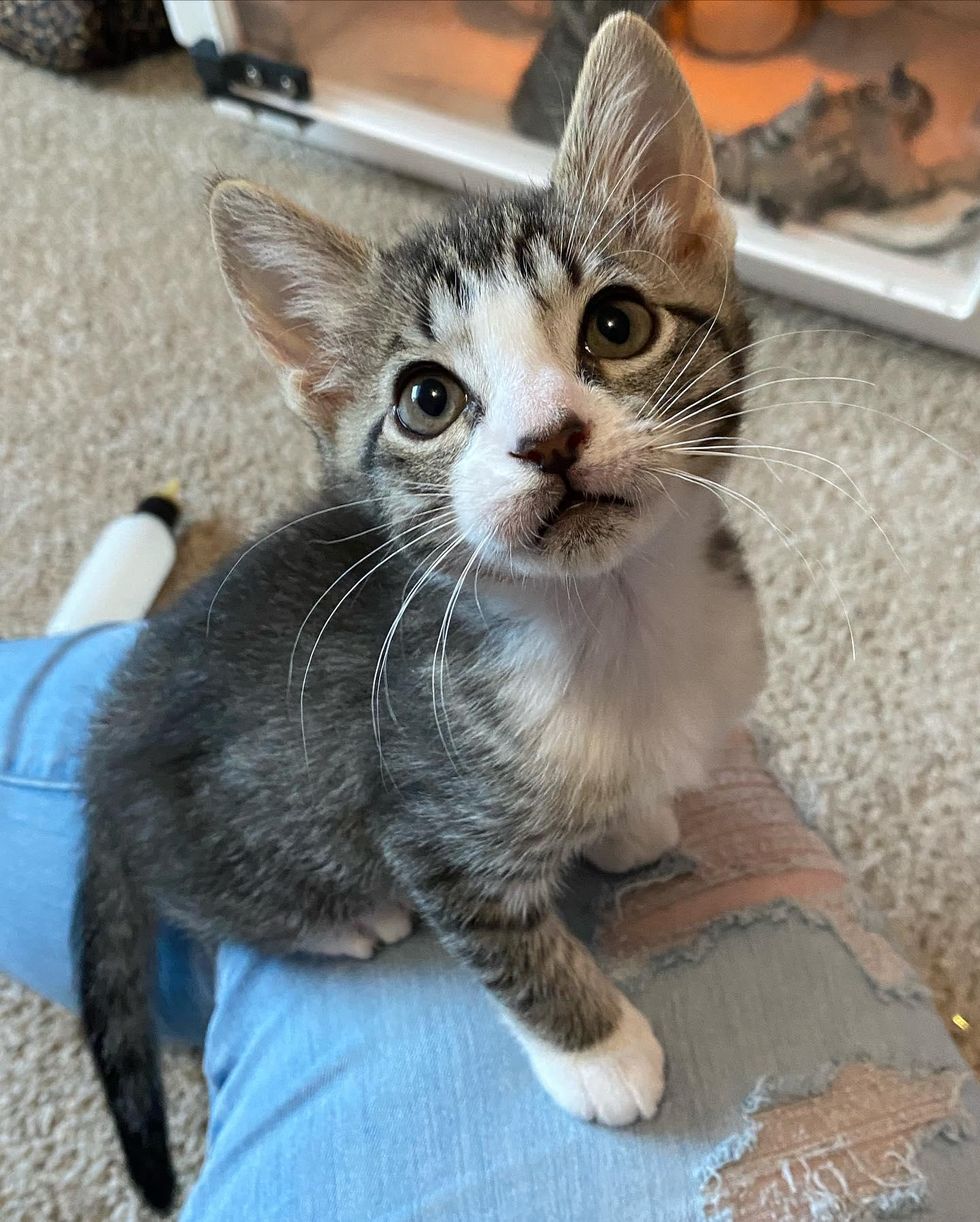 Happy and lovedDannielle @centralflfosters
Share this story with your friends. Follow Dannielle's fosters on Facebook and Instagram @centralflfosters.
Related story: Kitten Found Alone Outside, Takes His Cow Toy Everywhere He Goes, Now Finds Company of Other Cats