A kitten with a tiny body but a mighty will to live grew to be a gorgeous cat.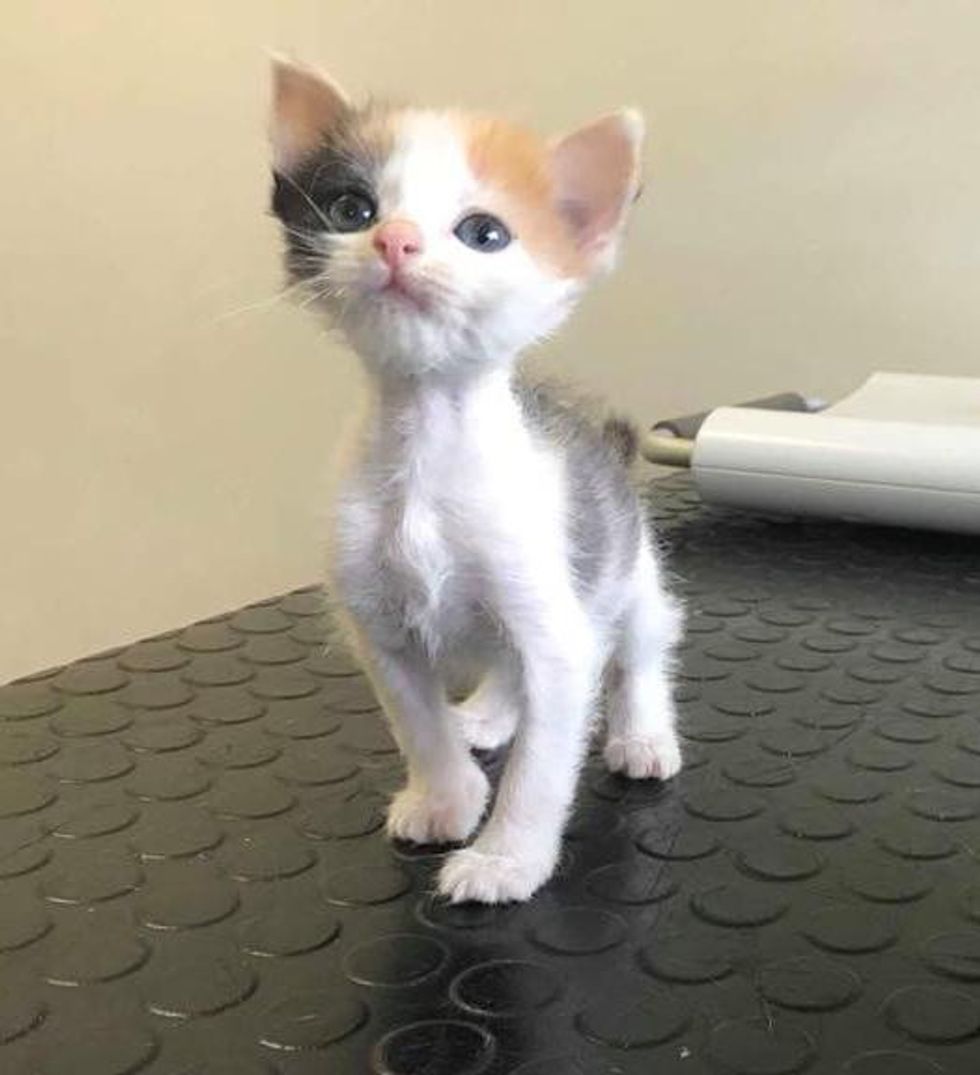 Lulu the calico kittenBest Friends Felines
When Lulu the little calico came to Best Friends Felines, she was riddled with fleas, loaded with worms, and just skin and bones.
Avril, a local vet nurse, rescued the kitten from a sad situation and was determined to give her a fighting chance. "We knew we needed to fight for her and give her every chance to lead a full healthy wonderful life," Nikki of Best Friends Felines shared with Love Meow.
Lulu was extremely emaciated and so hungry that she had been ingesting her own fur to survive. Despite all the odds stacked up against her, she was hanging in there with all her might. "She was so gaunt that her spine and every bone was protruding quite obviously."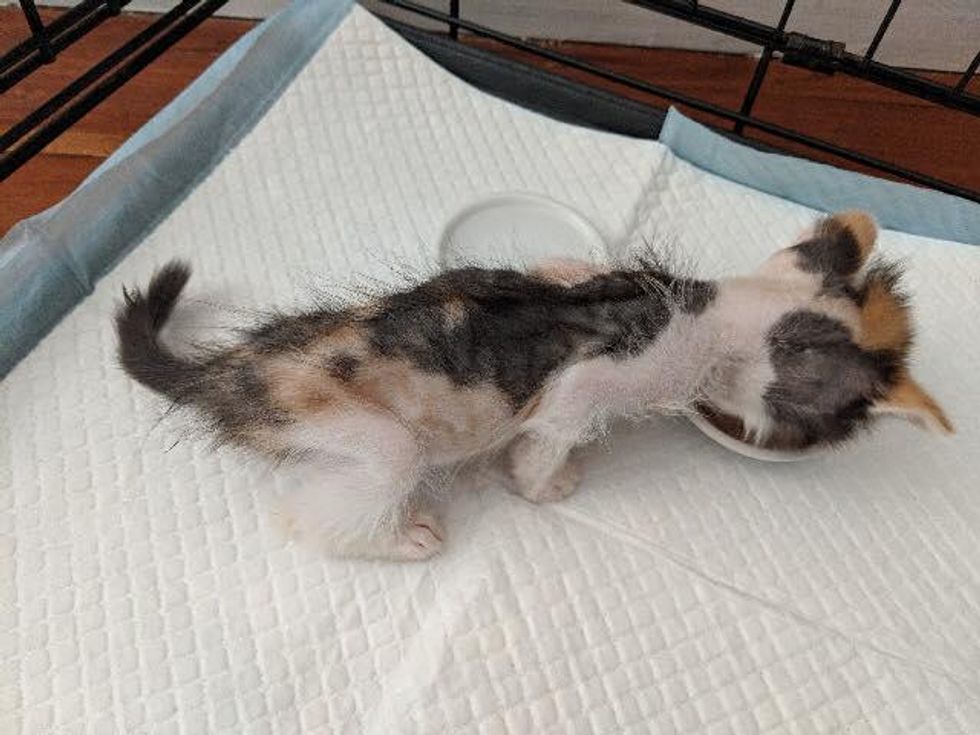 Best Friends Felines
The kitten was placed in a foster home so she could be looked after around the clock. They had one goal in mind that was to help her live. Lulu was given kitten formula as well as regular kitten food, while being treated for several health issues.

At just half the body weight, they didn't know if the little one would pull through, but they were determined to do everything they could to save her.
It was touch and go for a couple of weeks while the kitten regained her strength and started to put on weight.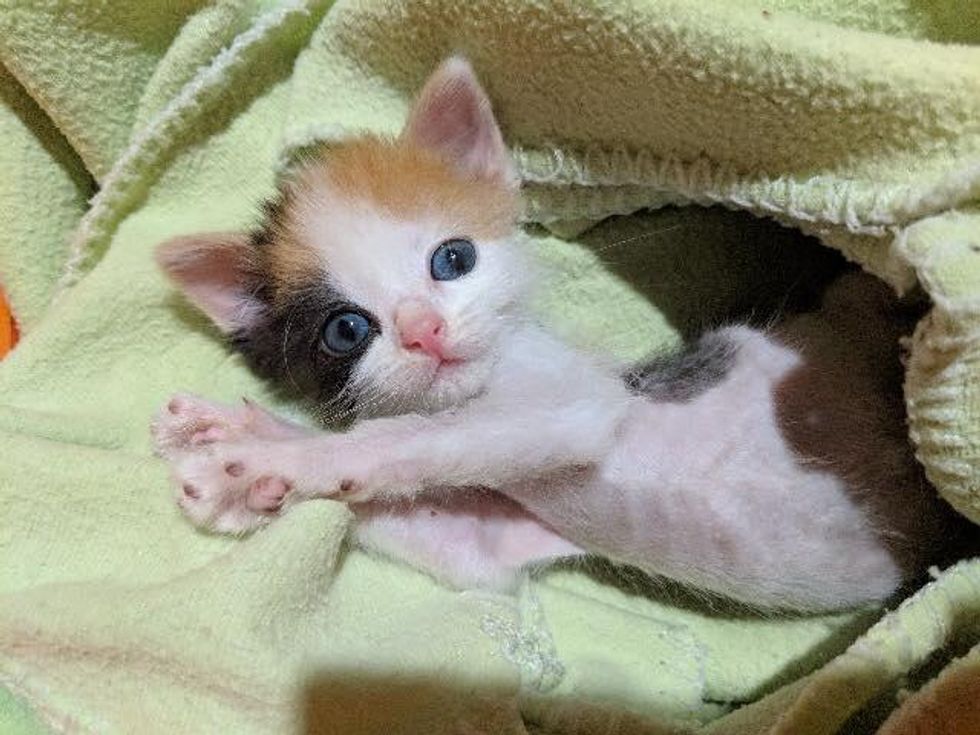 Best Friends Felines
As soon as Lulu got bigger, her energy level climbed and her personality emerged. In no time, the calico turned into a full time purr machine and insisted on soaking up all the love from everyone around her.

"She may be tiny but she has the biggest personality and she charms everyone she meets," Nikki shared with Love Meow.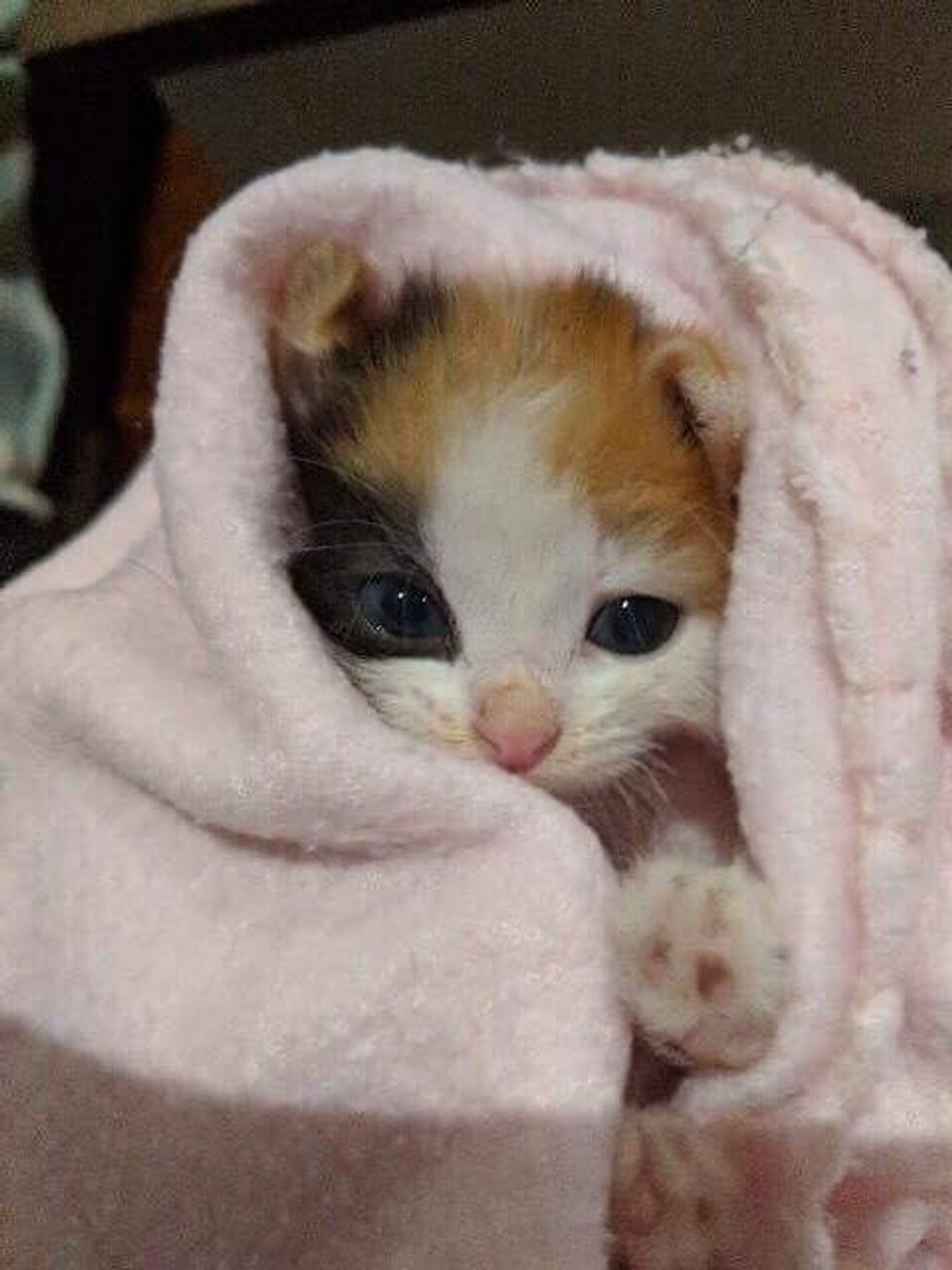 Best Friends Felines
"She is fearless and loves everyone (human and furry kind). She is bold and confident and has so much personality."

Lulu bounced back on her paws and was ready to socialize. They decided to introduce her to a friend her size.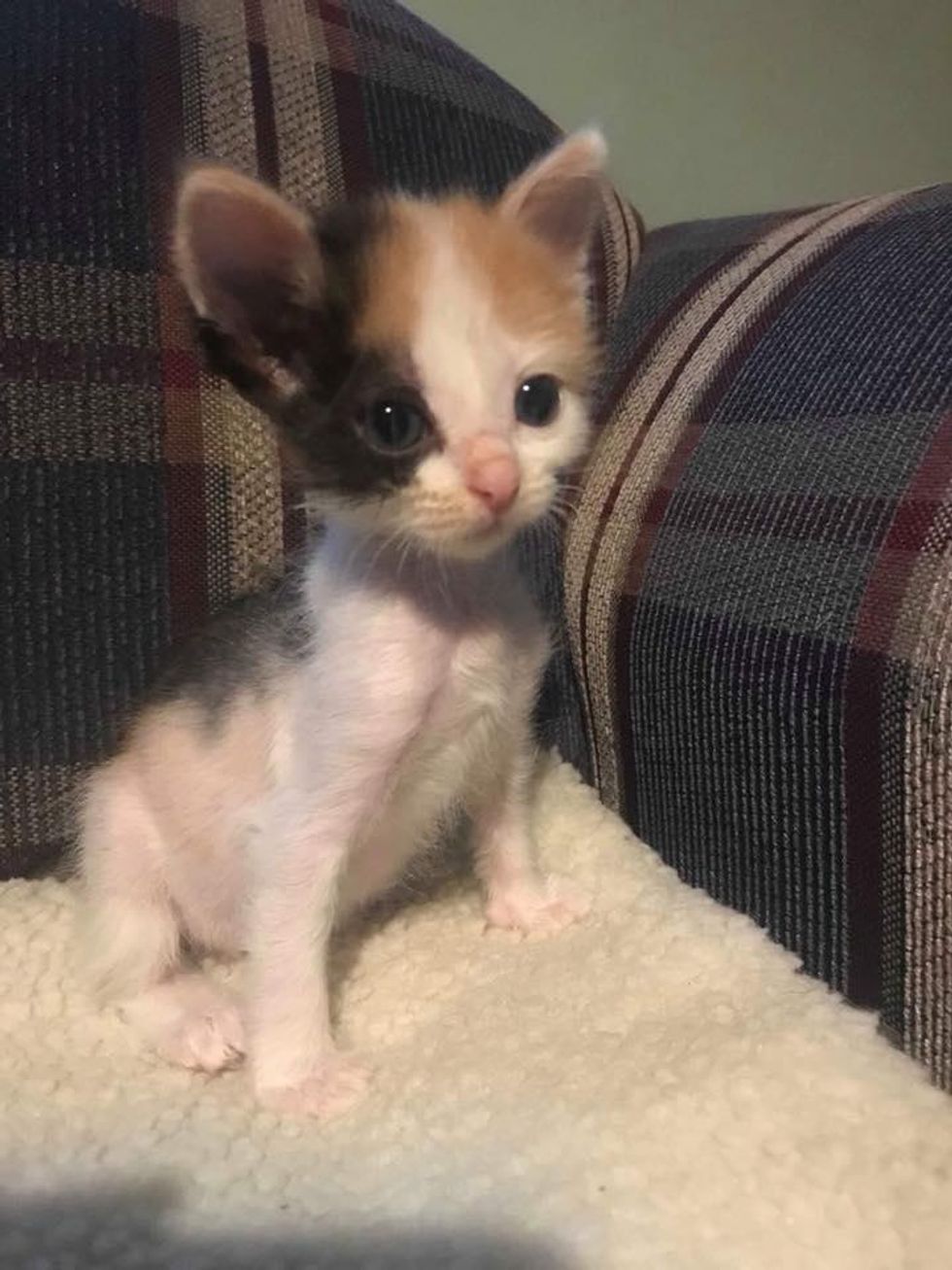 Best Friends Felines
Beth, a foster volunteer of the rescue, had a kitten named Peach who also came from a rough start. When the two buddies met, they immediately hit it off.
Lulu showed her feline friend the same love that she received, and became an invaluable help for Peach. "Both girls continued to gain weight and they improved with each and every day."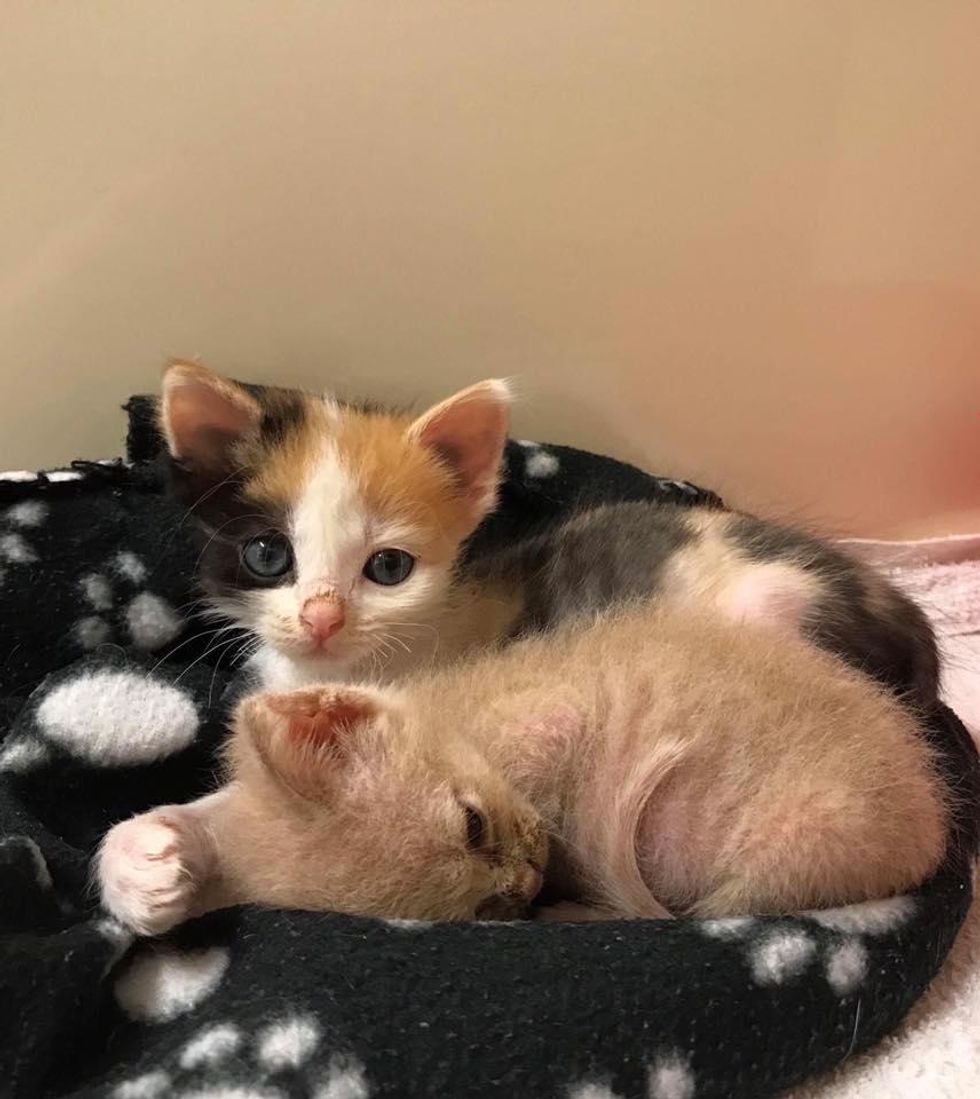 Best Friends Felines
The sweet calico really blossomed in foster care. Not only was she a ray of sunshine to her people, but also she was friendly to other animals. Lulu befriended two dogs in her foster home, and they got along swimmingly.

"She is a beautiful little lady with a super sweet personality to match. After a rocky start, she has come along in leaps and bounds."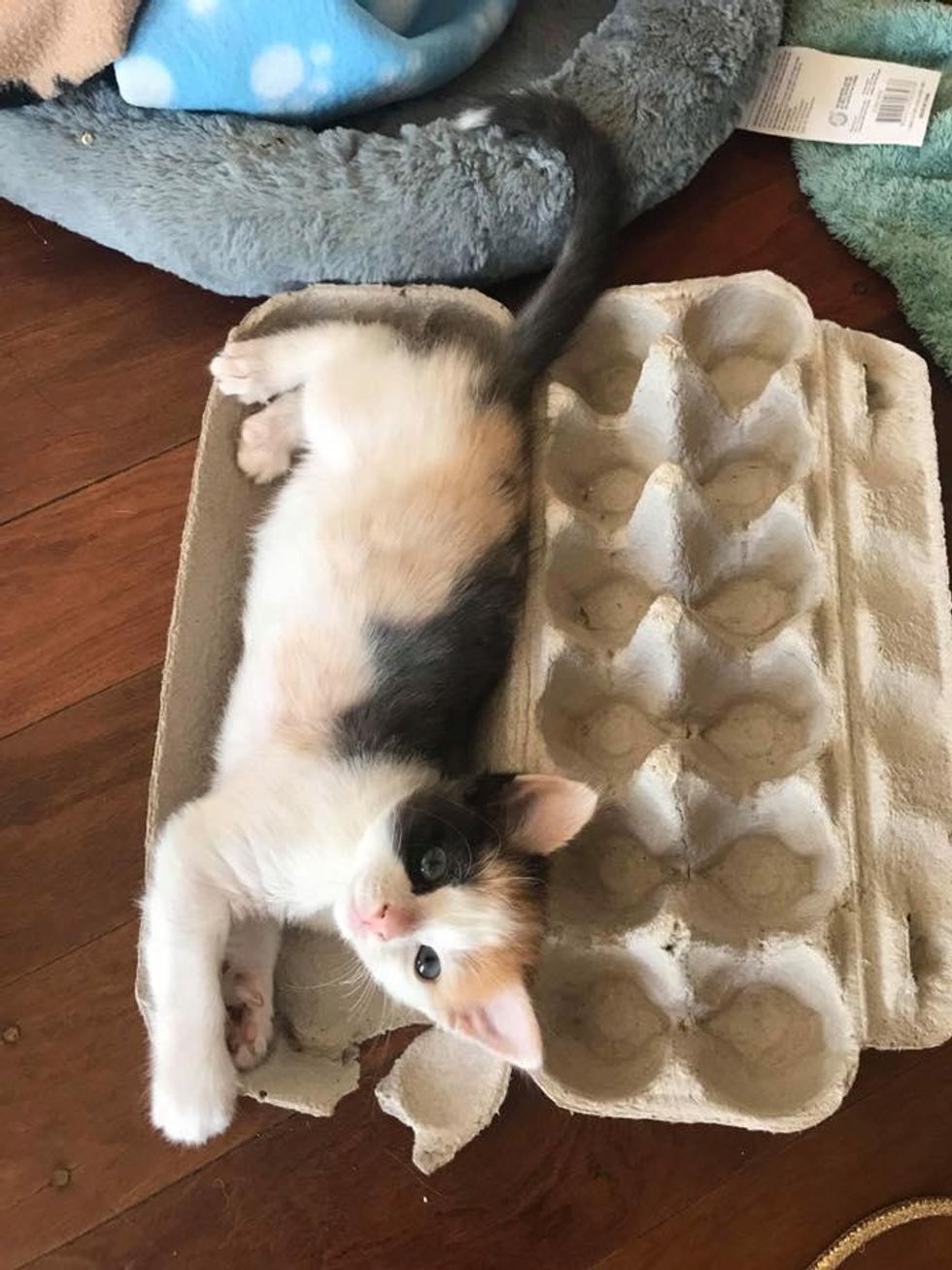 Best Friends Felines
When it came time for the calico to look for her forever family, Lulu quickly found hers. A gentleman named Reece fell head over heels for the sweet girl.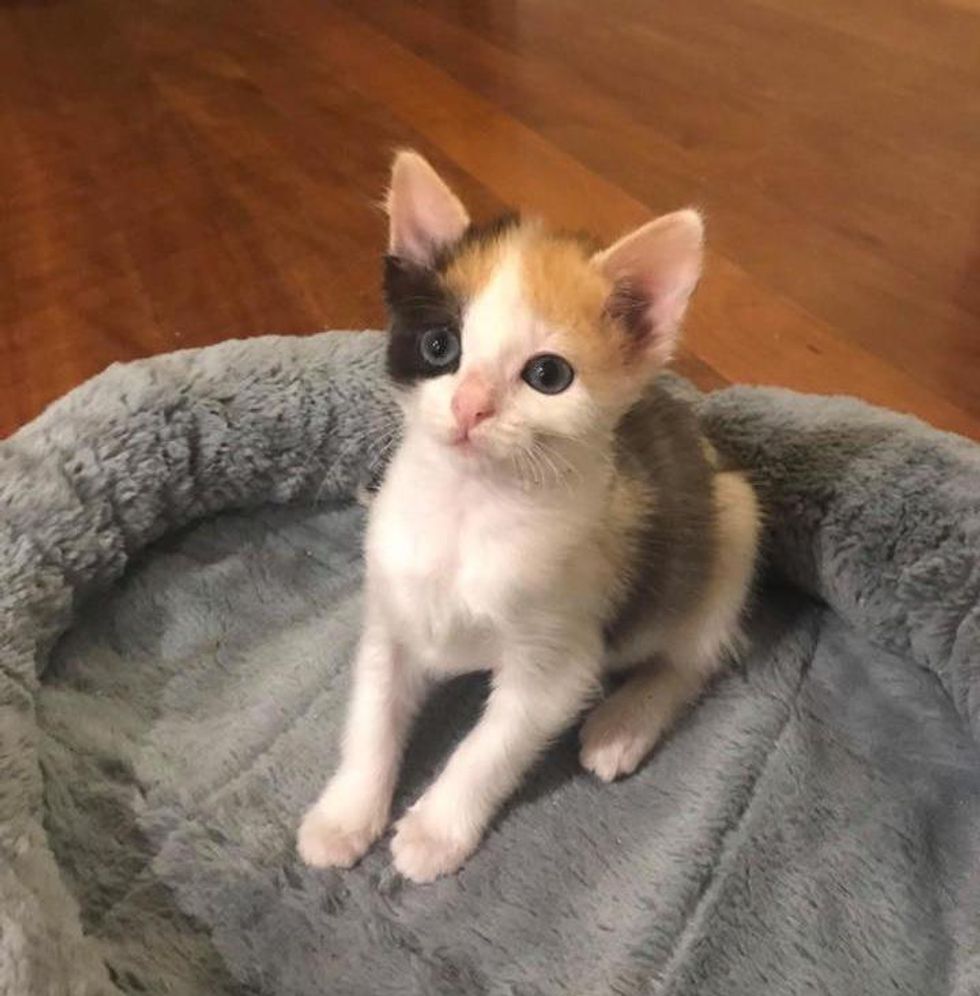 Best Friends Felines
Over the weekend, the beautiful calico left the rescue and moved into her new home with her forever human.
"She set her playtime at 3AM and sleeping must be done right next to me or on top of me," Reece wrote.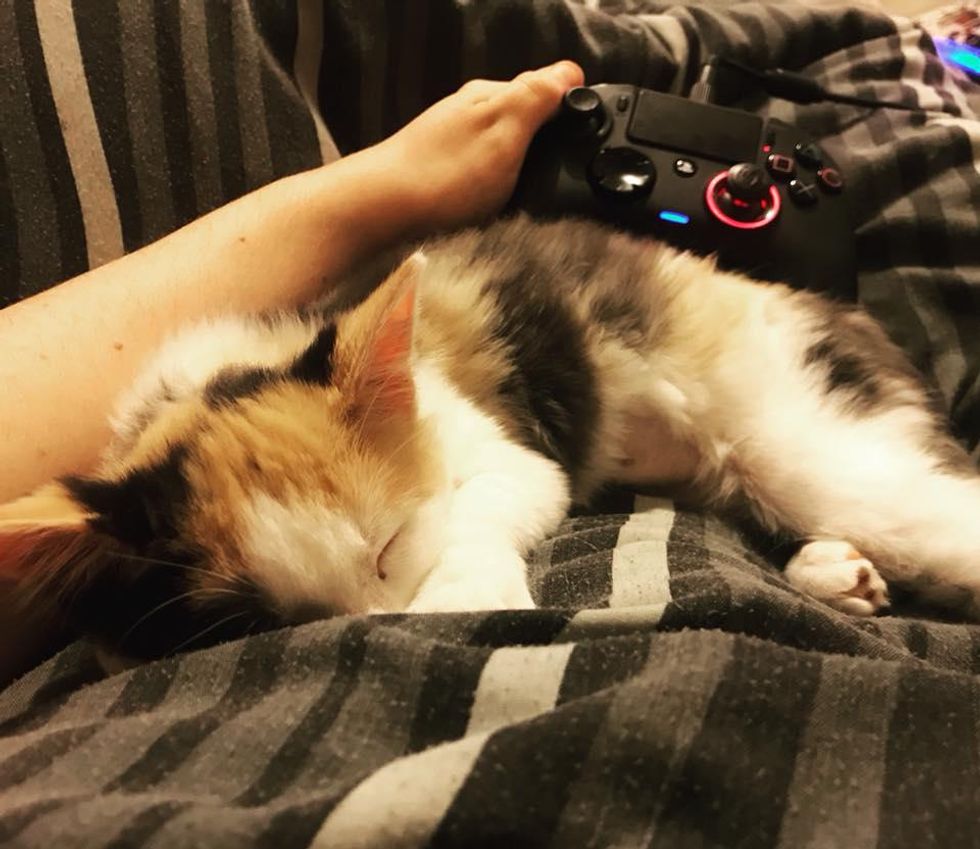 Best Friends Felines
Lulu (now renamed Ciri) settled right into her new abode and immediately started ruling the roost.

Best Friends Felines
Over the next few months, the calico kitten grew to be a gorgeous, fluffy cat with so much personality.
"It still amazes me how far she has come. Ciri is my best friend and I'm thankful for the work Best Friends Felines has done."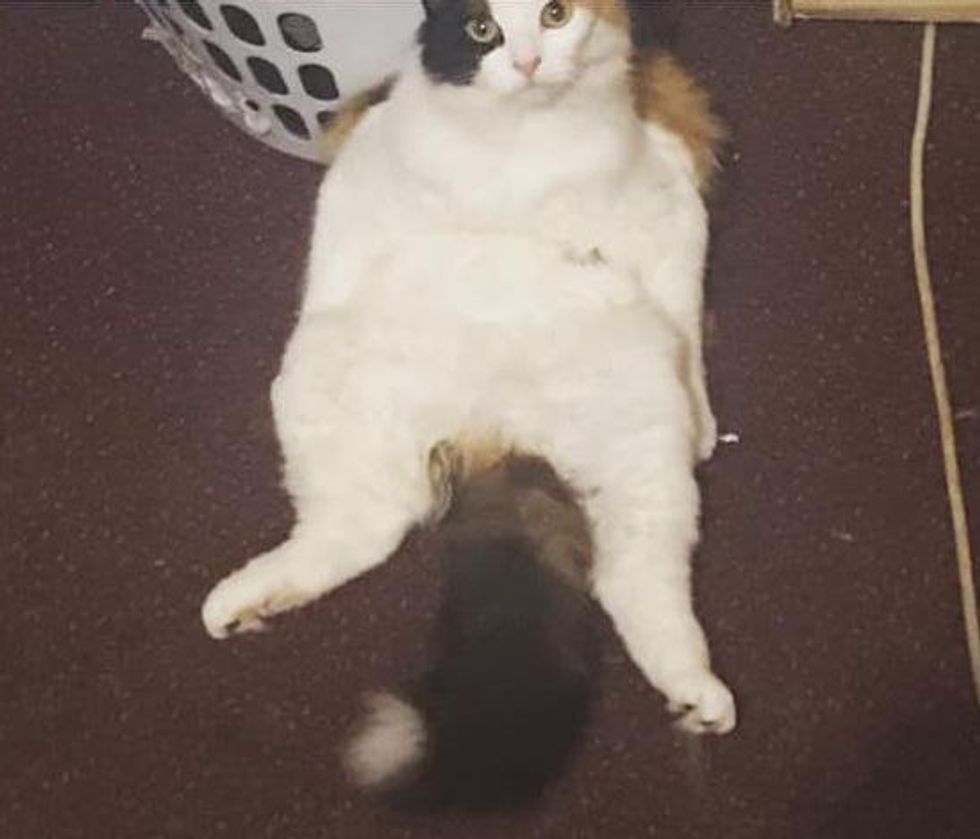 Reece via Best Friends Felines
"With some extra special love and attention, she was able to grow and flourish into the gorgeous, lovable girl she is today," Best Friends Felines said.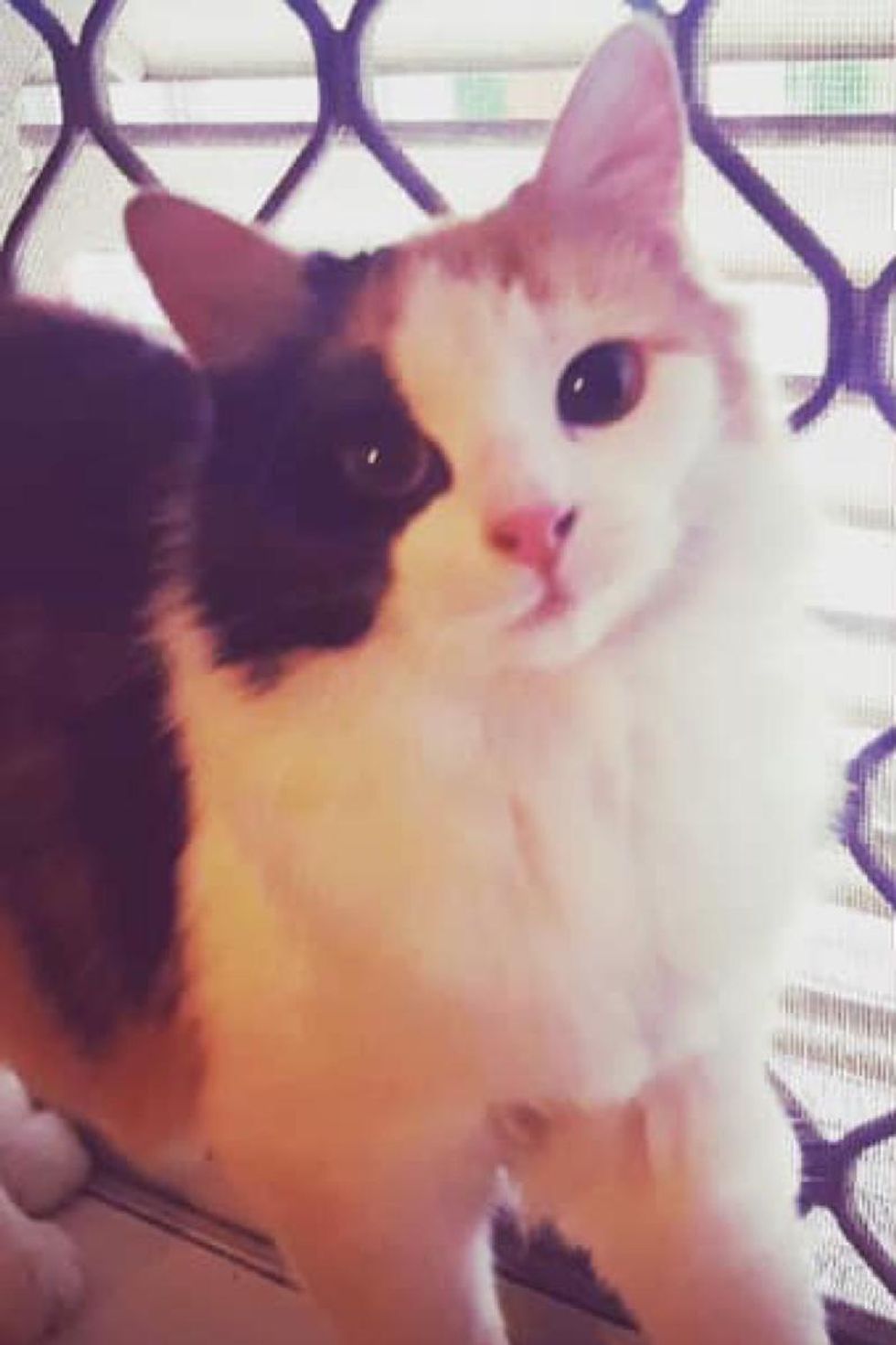 Reece via Best Friends Felines
Share this story with your friends. Follow Best Friends Felines on Facebook and Instagram.
Related story: Kitten with Rare Condition Strives to Live Best Life, Now Blossoms into Happiest Cat