A kitten and puppy were found wandering the streets together. They never leave each other's side.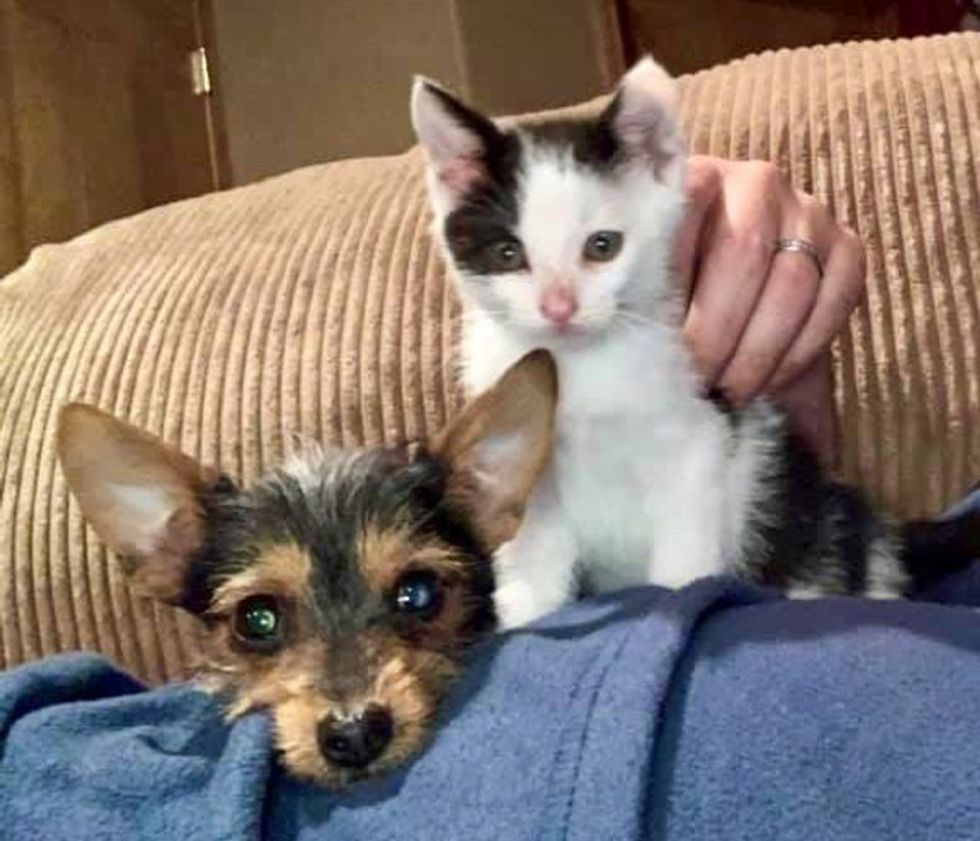 SCRAPS
The Spokane County Regional Animal Protection Service (SCRAPS) took in a pair of bonded strays rescued from the streets in Spokane, Washington. A couple found the kitten and his canine friend together and brought them in for help.

"Sally (the pup) had a fish hook in her mouth so we had to take her to Pet Emergency Clinic to get it out," Hava of SCRAPS told Love Meow. "Other than that, they were healthy from what we could tell when they came in."
At first, staff had them in separate kennels but it didn't take long for them to realize just how bonded they were. "We had them in separate kennels for a minute and all they would do was cry without the other one," Hava said.
As soon as they were put back together, the kitten immediately laid on top of his best friend, Sally, and started purring away. The whole time they were at the shelter, they were huddled up together, keeping each other comforted.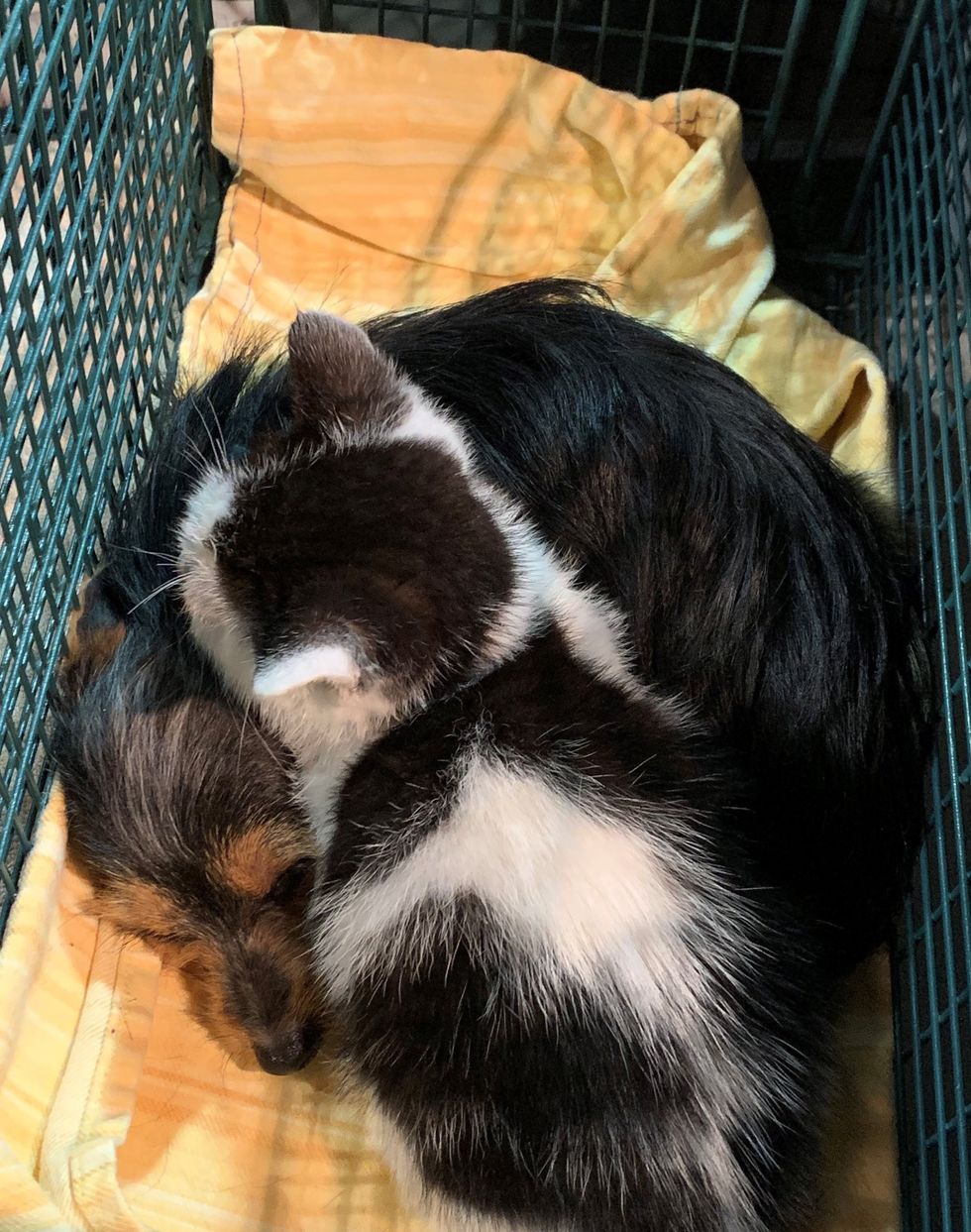 SCRAPS
Knowing that a home environment would help them tremendously, Animal Control Officer Adams offered to take them home and care for them until they were able to find a long-term foster for the two best friends.

Over the next few weeks, Sally and Harry came out of their shells and really enjoyed their new VIP life in a safe and loving home.
They do everything together and seek comfort from each other. "The friendship between these two has melted all of our hearts," SCRAPS wrote.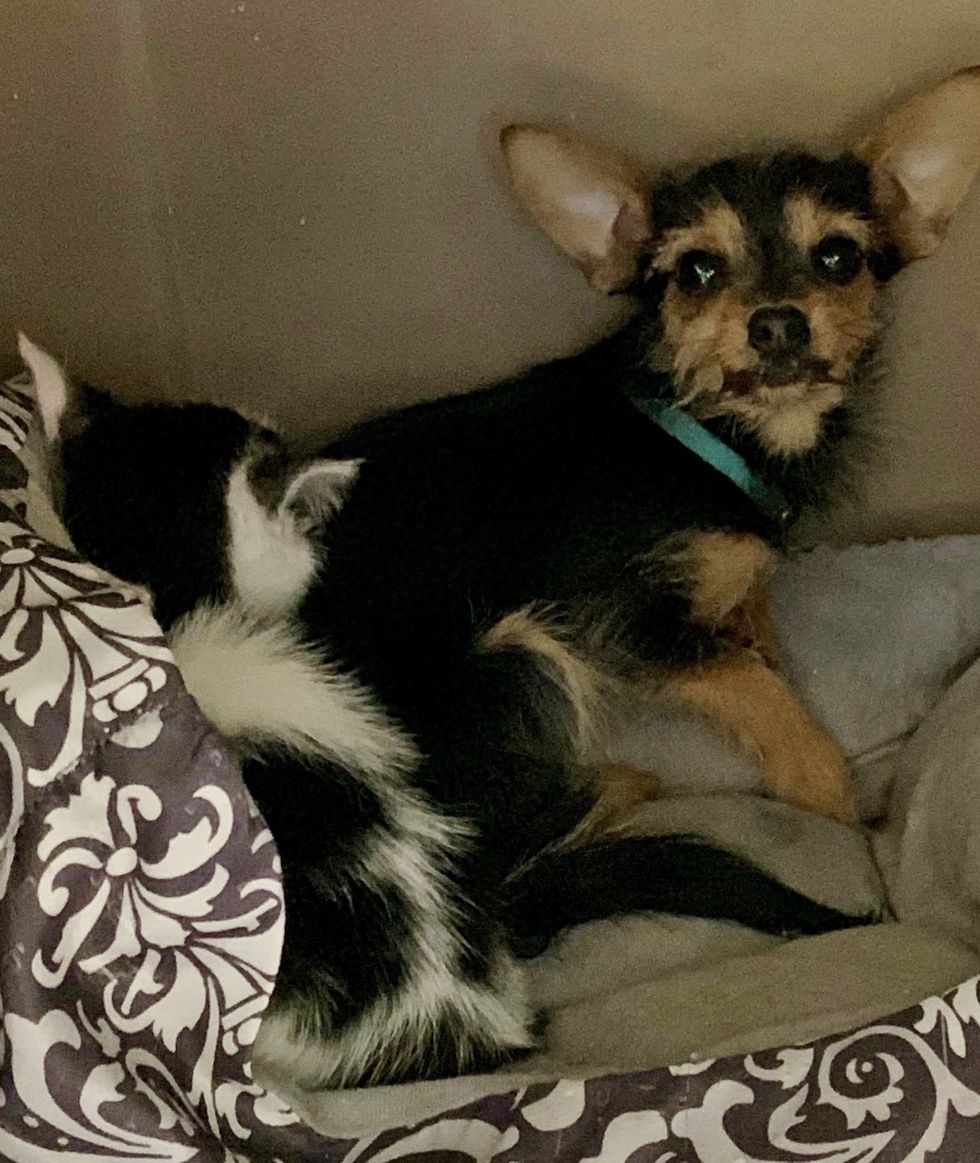 SCRAPS
Staff hoped to get the two buddies adopted together as they need each other to thrive. While in foster care, Sally had a full recovery and Harry grew by leaps and bounds. It was then time for them to find their forever home.

About a month after they were rescued, their dream came true.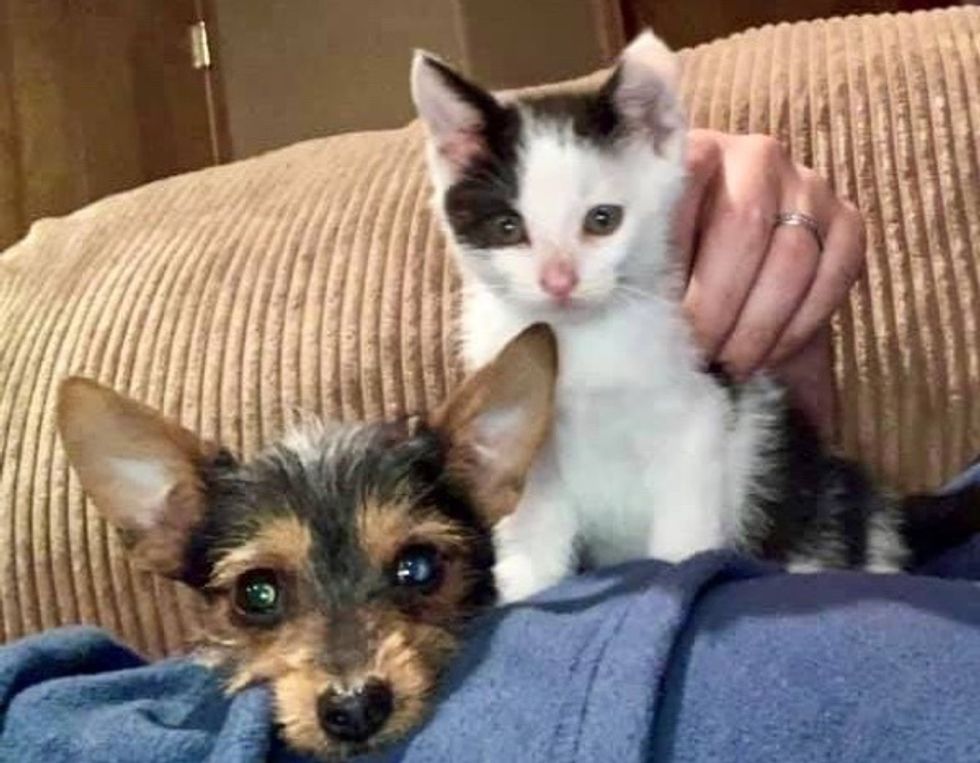 SCRAPS
Cherish from Spokane fell in love with Sally and Harry. She welcomed them into her loving home with open arms. Right away, the two best friends found their new favorite napping spots in their humans' laps.

Sally and Harry adore each other despite their differences. They have been through a rough life on the streets and are so happy to have found a place to call their very own.
And they will always have each other, forever.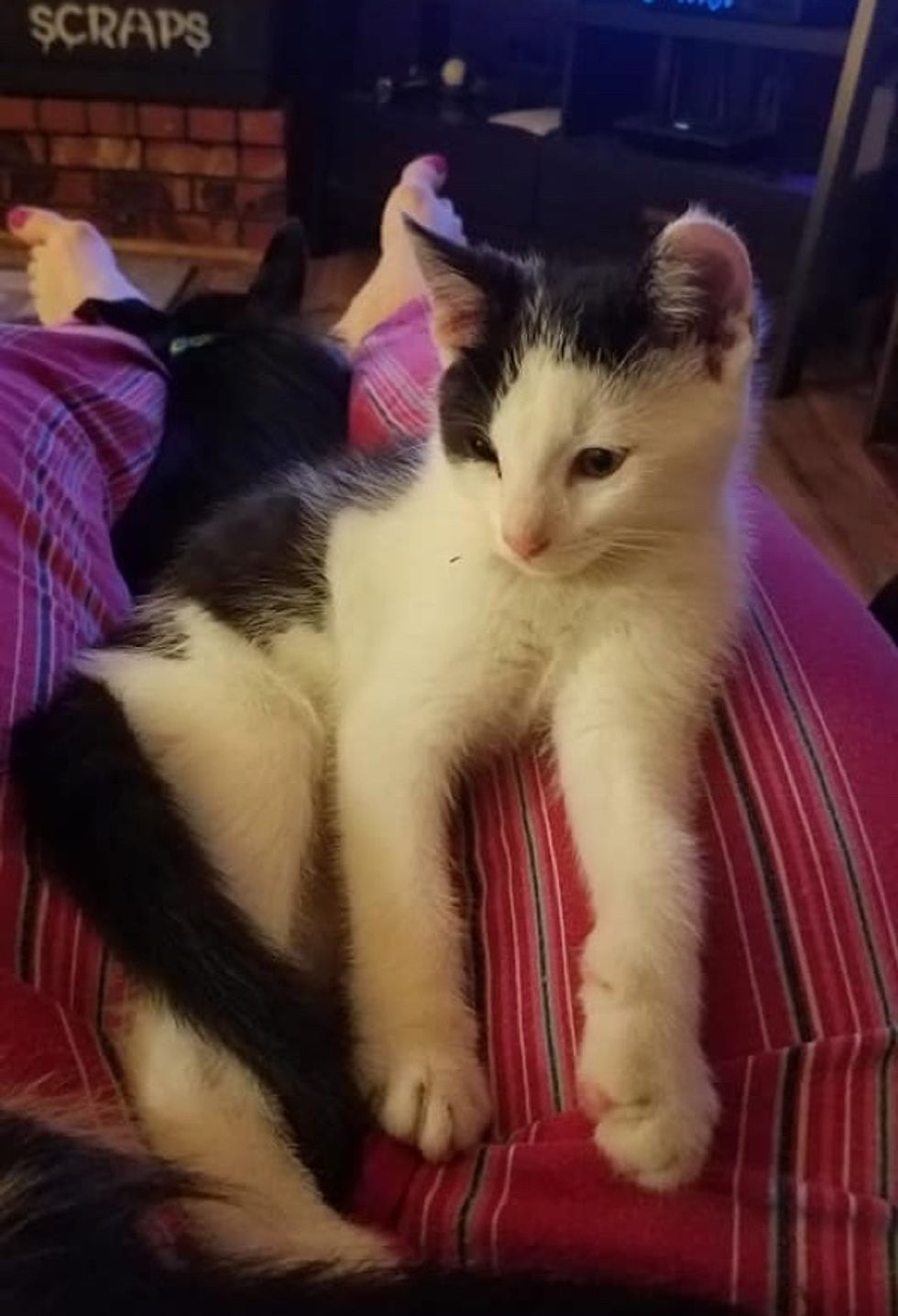 SCRAPS
Share this story with your friends. Follow SCRAPS on Facebook.

Related story: Family Wanted to Get Their Puppy a Kitten But Stray Kitty Found Them Instead