A tiny orphaned puppy found comfort and love when he cuddled with kittens who are also orphans and met a nurturing cat at his foster home.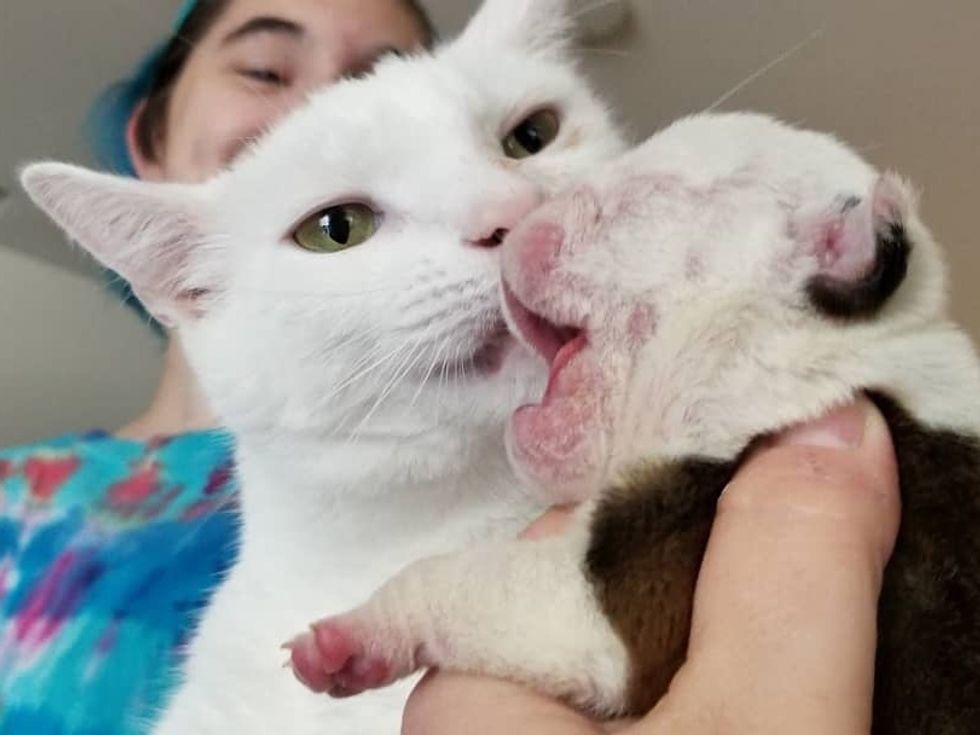 Ellen Carozza @thecatlvt
Ellen Carozza, a Licensed Vet Tech at Nova Cat Clinic, took in a tiny English Bulldog puppy who needed tube feeding.
Despite being a cat veterinary clinic, they couldn't say no when a little orphan needed help. Ellen brought the puppy home so he could receive round-the-clock care necessary for his survival.

"He came from another rescue group who needed help tube feeding him," Ellen told Love Meow. "I will go out of my way to provide comfort, care, hugs and kisses to any orphan that needs it."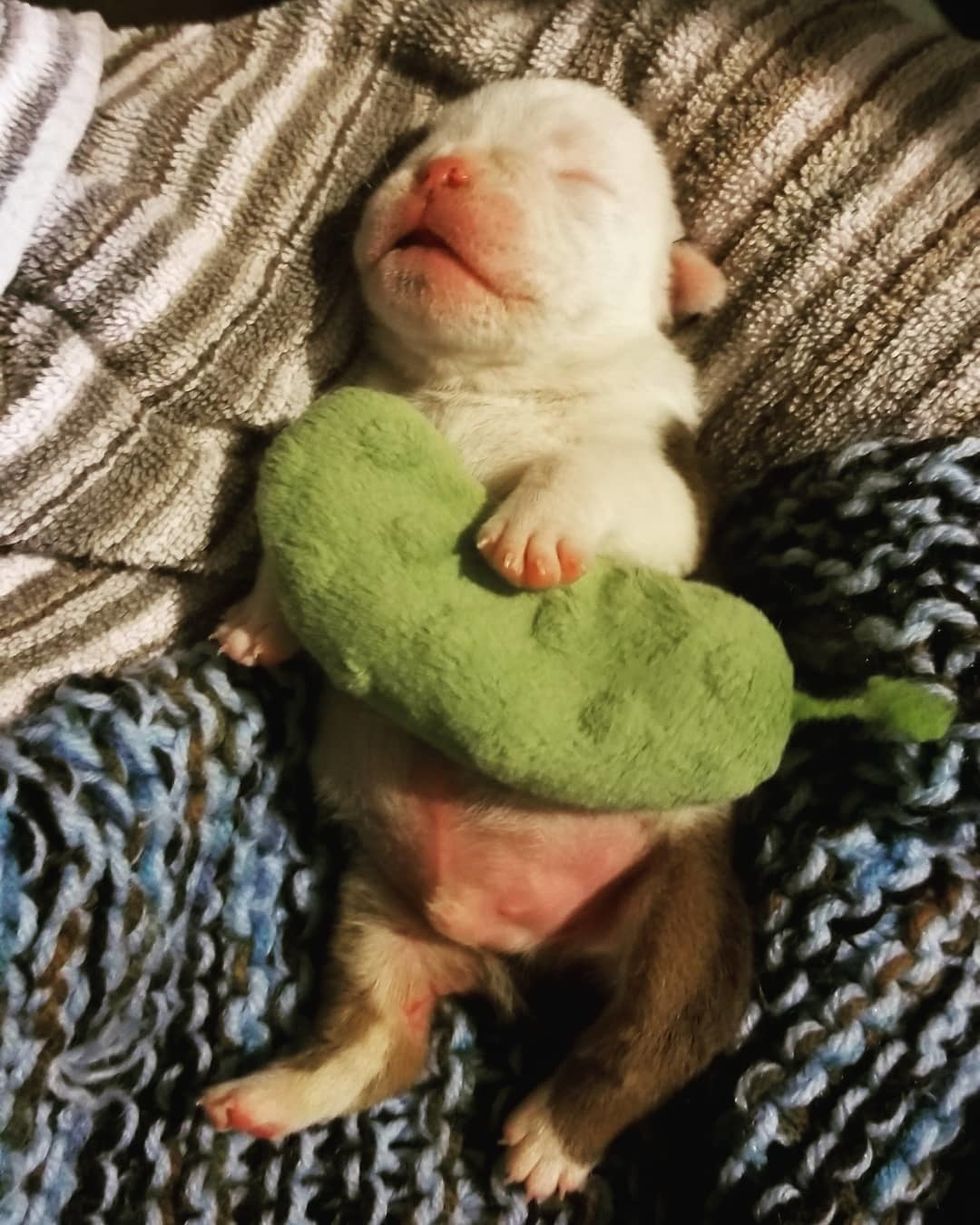 Ellen Carozza @thecatlvt
Ellen's resident cat Benny who is known for his love for tiny animals in need, came to greet the little puppy and immediately offered a bath and a few snuggles.

The pup named Kiwi Pig needed to be tube fed multiple times per day. After every meal, Benny came to wash his face and kept it clean.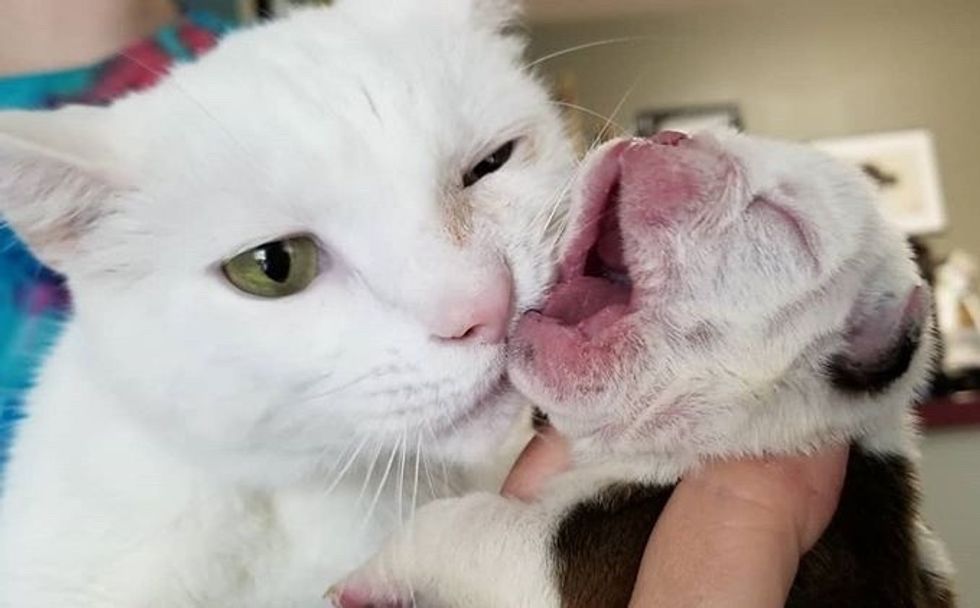 Ellen Carozza @thecatlvt
It doesn't matter if they are kittens or puppies, Benny loves them all the same.
Ellen placed the puppy with a few orphaned kittens so he could have a few buddies to cuddle with. The kittens adored him and they napped together forming an adorable cuddle puddle.
"He's using his kitten buddies as pillows."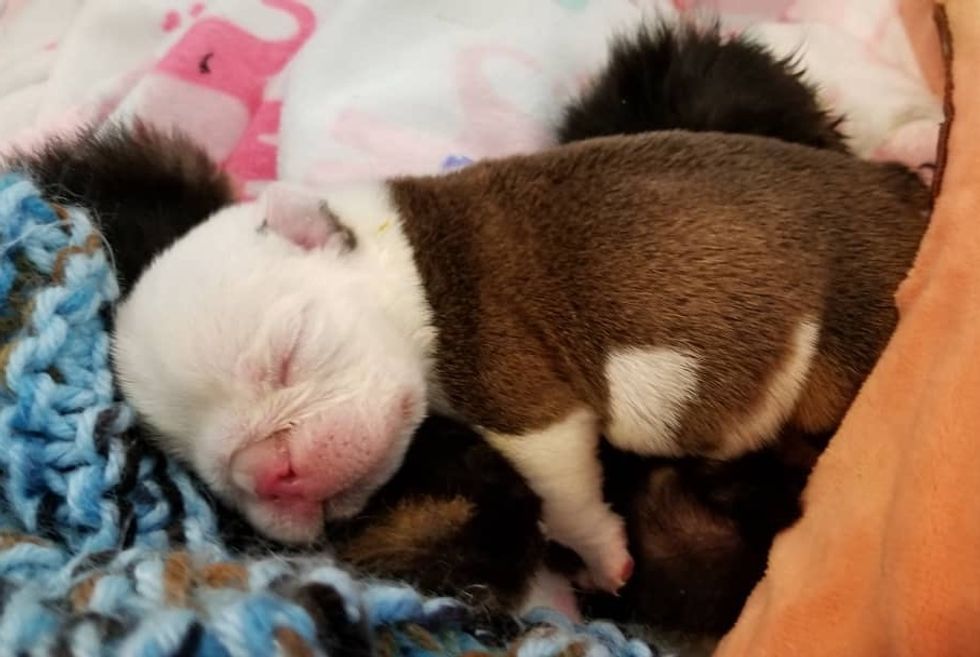 Ellen Carozza @thecatlvt
The puppy loved his feline friends and fell asleep in the sound of purrs.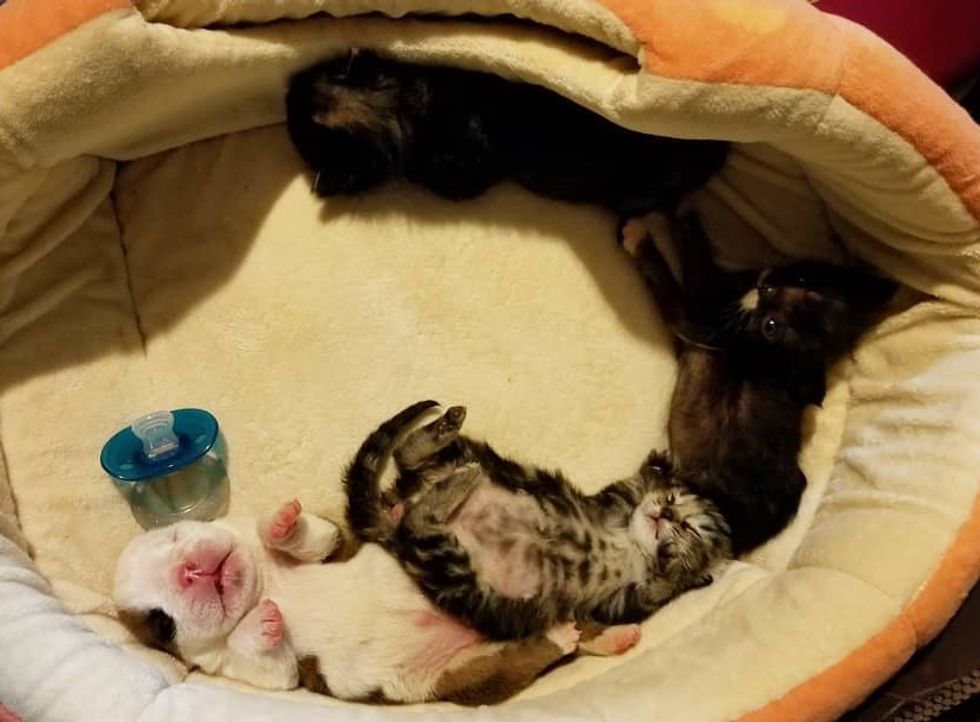 Naps after feedings. Kiwi thinks he's part feline.Ellen Carozza @thecatlvt
Kiwi graduated from tube-feeding a few days ago and started taking the bottle like a champ.
"It was a pleasure to help this guy out to his next stage, but he needs to be in a place with other dogs so he can learn how to dog," Ellen added.
Benny is very proud of his little canine foster baby.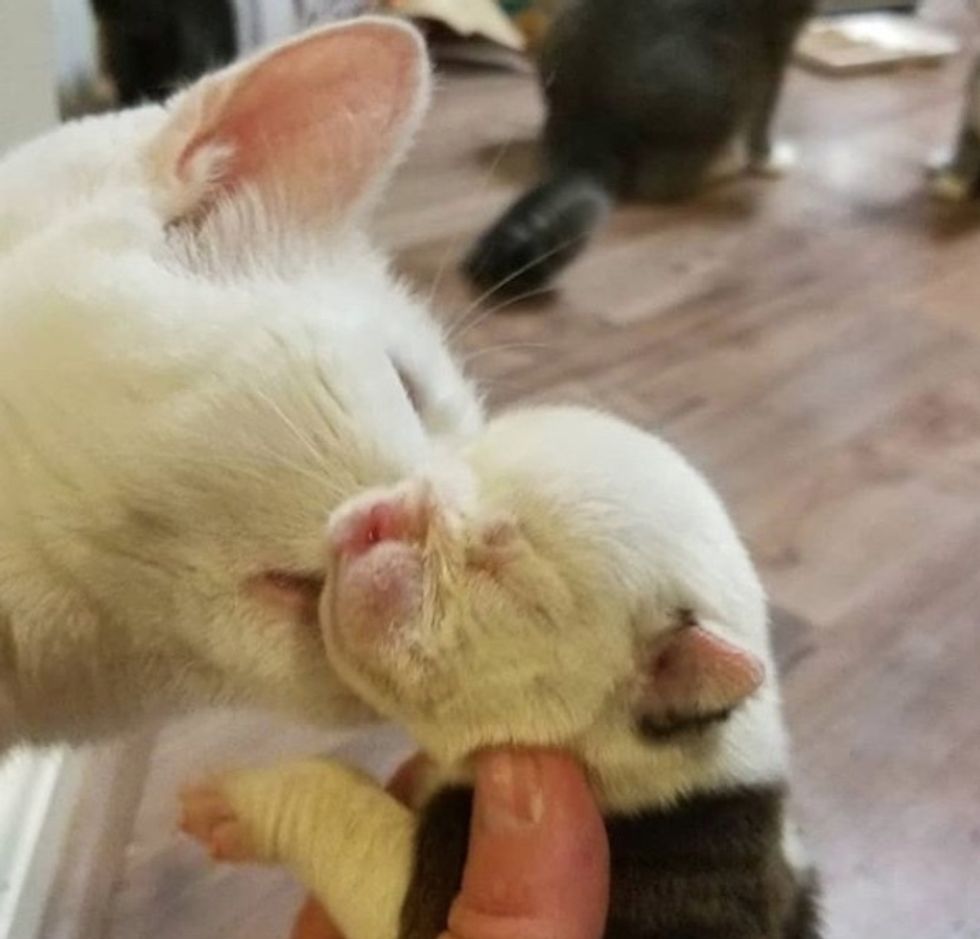 Ellen Carozza @thecatlvt
Share this story with your friends. Follow Ellen's Instagram @thecatlvt.

Related story: Kittens at Sanctuary Give Puppy Snuggles and Comfort After He Was Rescued from Barrel of Diesel