Albert was found as a teeny bitty orphan kitten along with his siblings (see more pictures). He is "one of three kittens found without a mother in the Brooklyn Botanical Garden." said Lisa V., an avid rescuer and fosterer who took the tiny kittens into her care.
Albert has come a long way since then. He's all grown up today and lives happily with Christy and Kevin who saved him and gave him a forever home.
Christy and Kevin saved Albert when he was a wee baby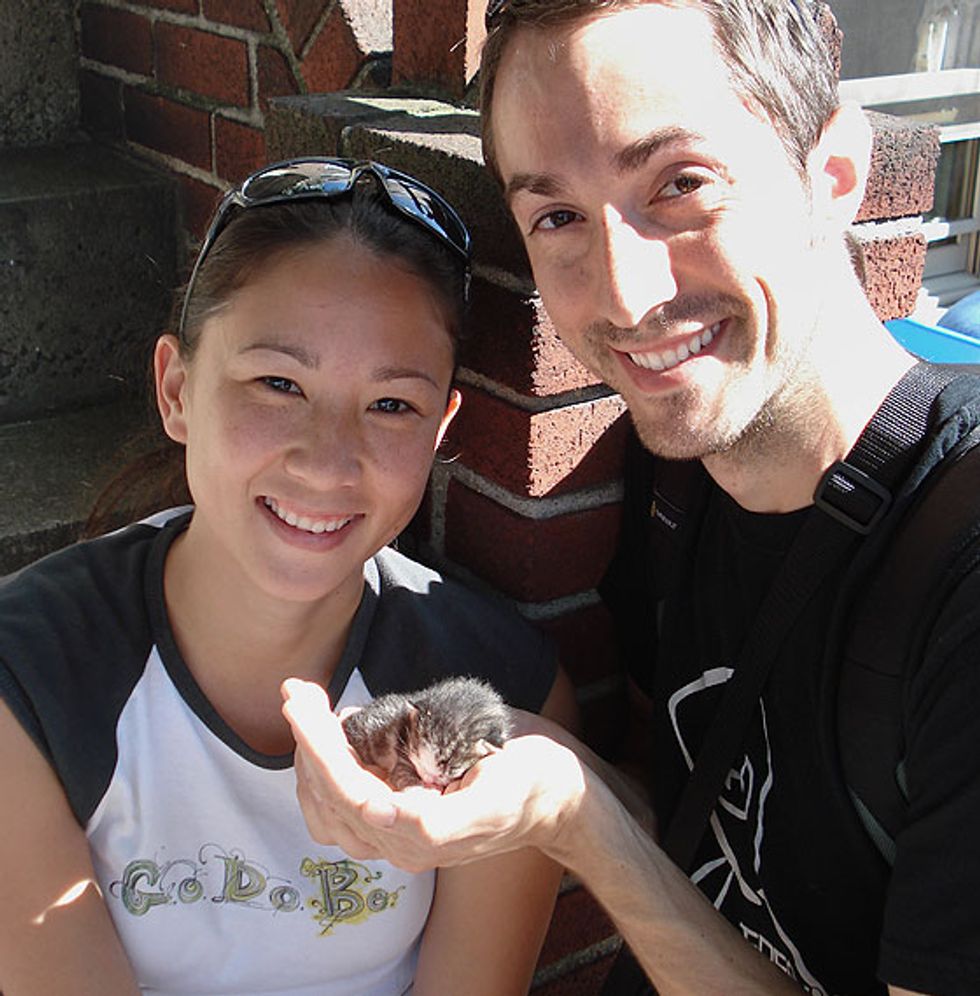 Albert being bottle fed around the clock by his foster mom Lisa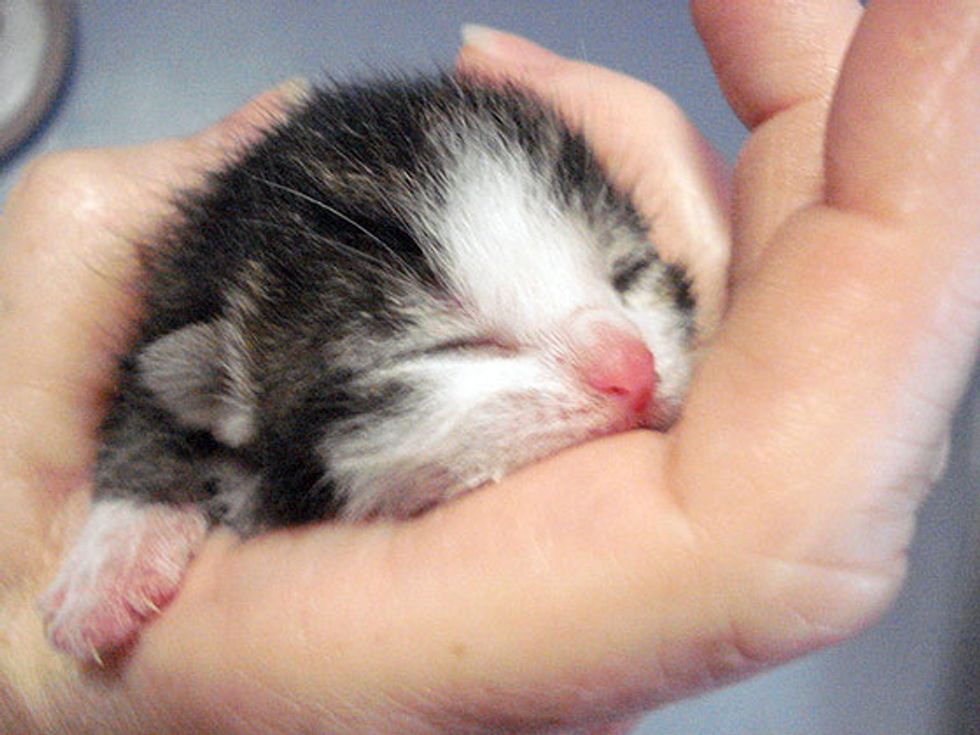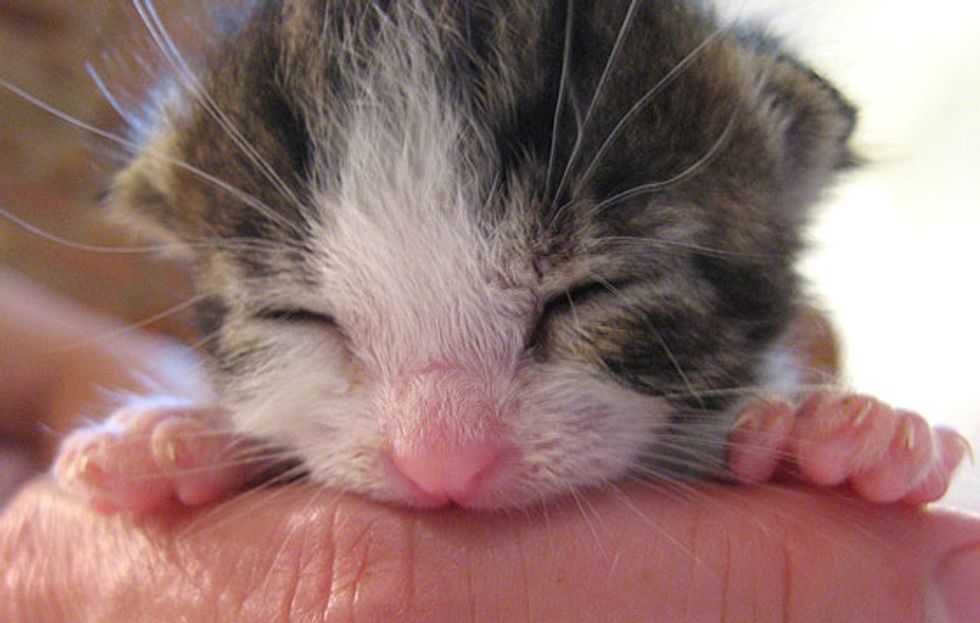 All grown up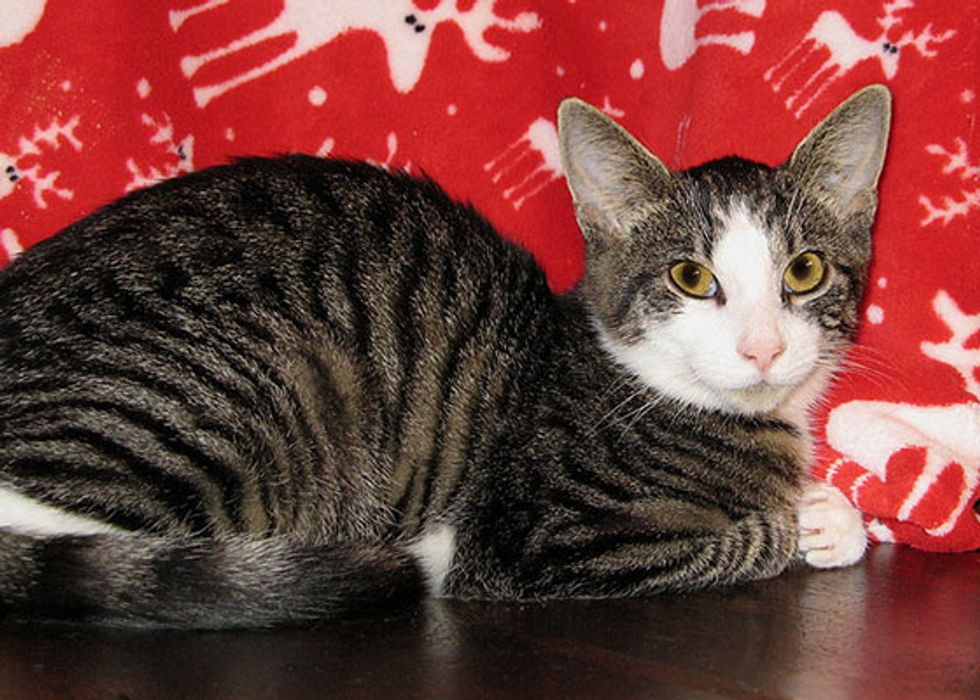 Photos courtesy of ©Lisa Vallez (flickr: lisacat). Check out their rescues at Big City Little Kitty.