A kitten who was found meowing from the edge of a road, now has other cats to look out for her.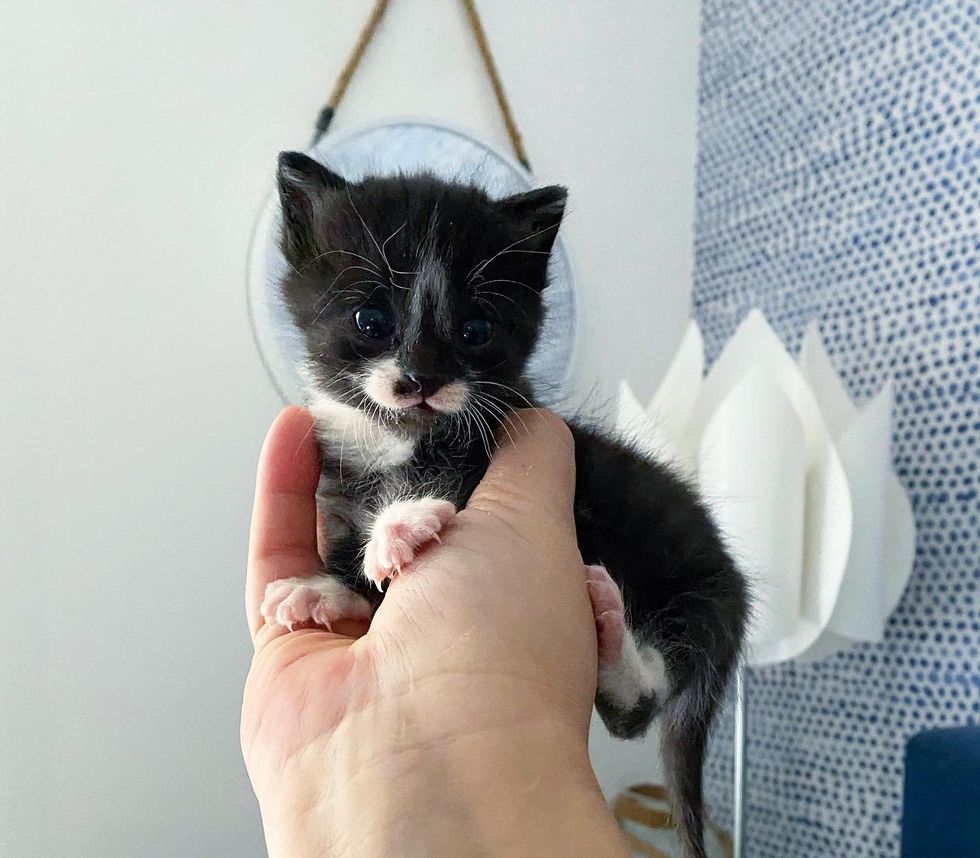 Rain the kittenCOMRescueMontreal
Late last month, a Good Samaritan, Arianne, heard an insistent meow piercing the air like a plea for help. She stopped in her tracks to search for the source of the sound.
As night fell, the air was heavy with the dampness of rain, and the temperatures began to drop. Arianne scoured the area for the crying feline, and saw a tiny tuxedo kitten on the edge of the road, all by herself.
She looked everywhere but couldn't find a cat mother or siblings. The lone kitten was cold and starving, so Arianne scooped her up in her arms and carried her home.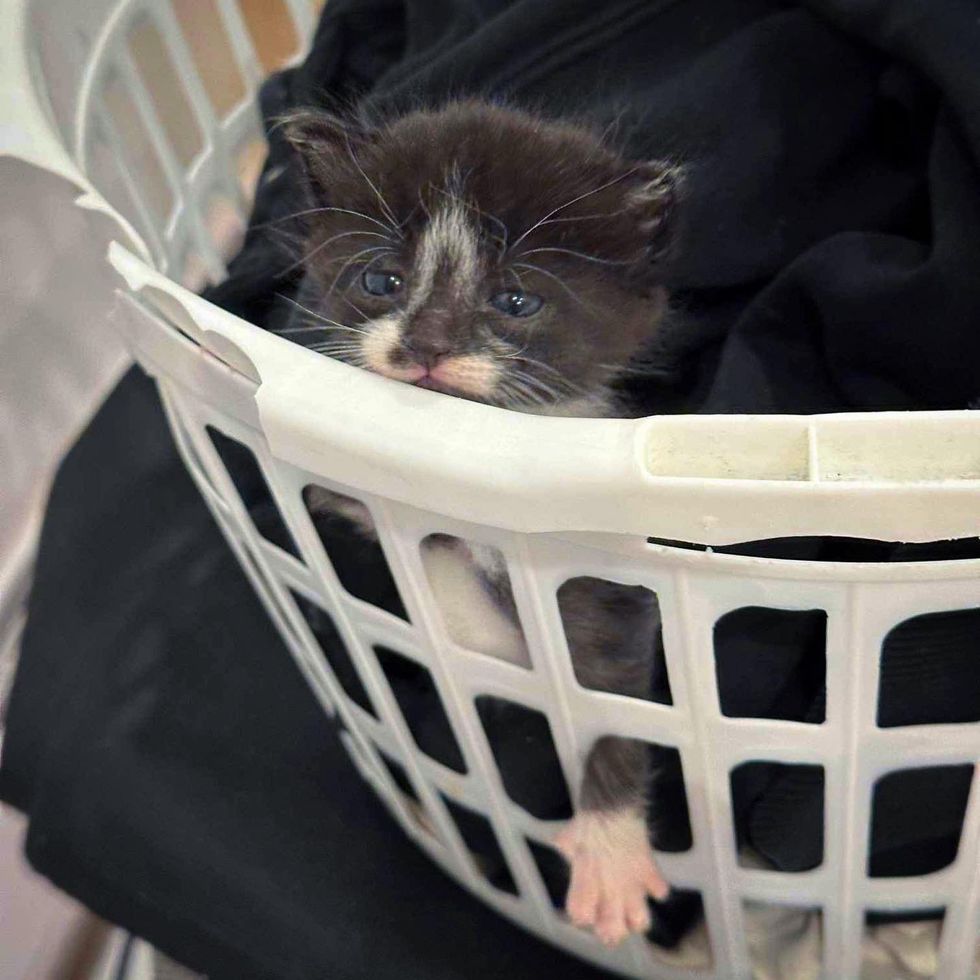 She was found outside on a rainy, cold dayCOMRescueMontreal
She cleaned up the kitten, fed her some food, and secured her in a warm, comfy nest. She reached out to her local rescue, Chatons Orphelins Montreal, to ensure that the kitten could receive the proper care and attention she needed.
Without hesitation, Celine and her team from the rescue arranged for transport and a trip to the vet.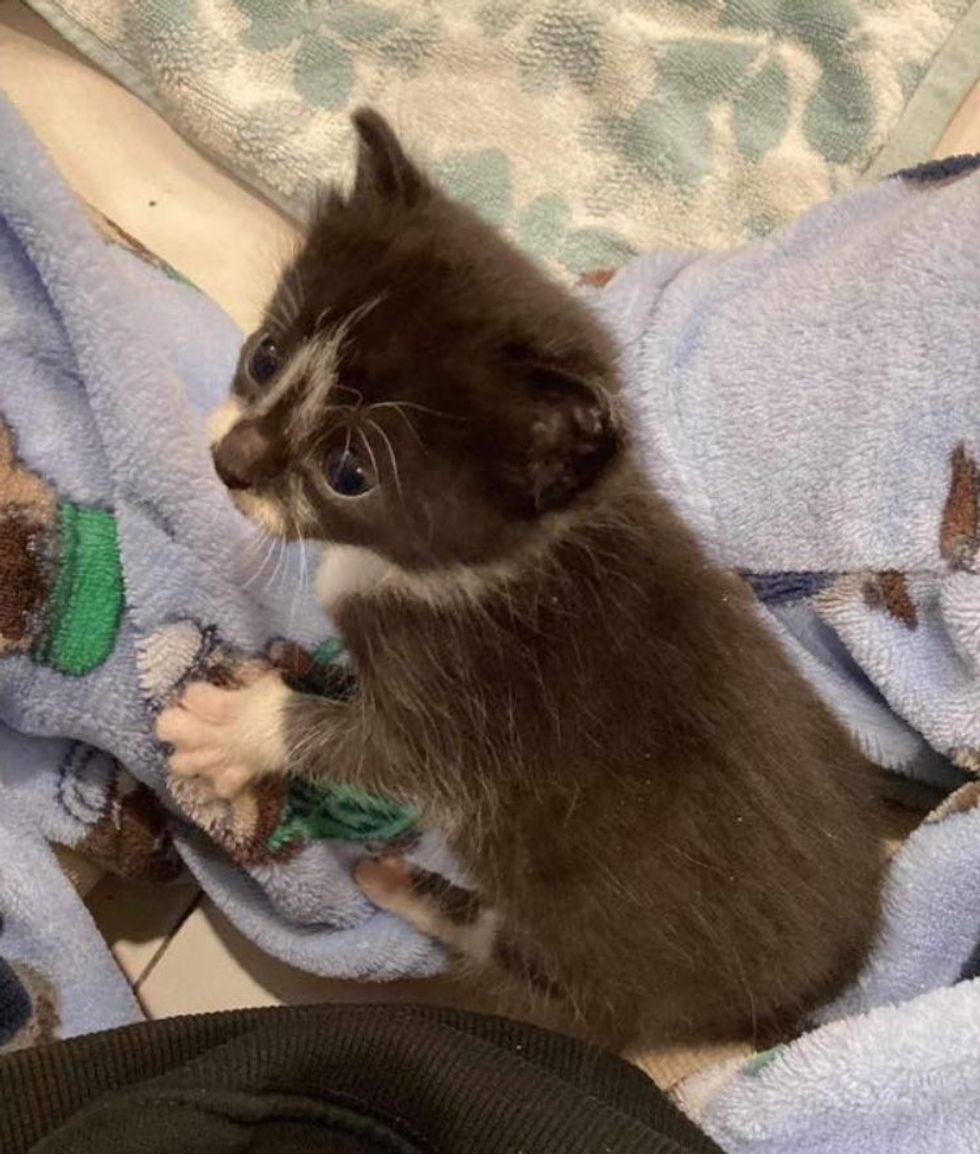 She immediately started kneading on a blanketCOMRescueMontreal
"The kitten was estimated to be three weeks old, weighing just 310 grams (a little underweight) upon arrival. She was so hungry that she screamed at the top of her lungs for us to feed her," Celine shared.
After a long day, the kitten, named Rain, was taken into a foster home where she would be hand-reared and cared for around the clock.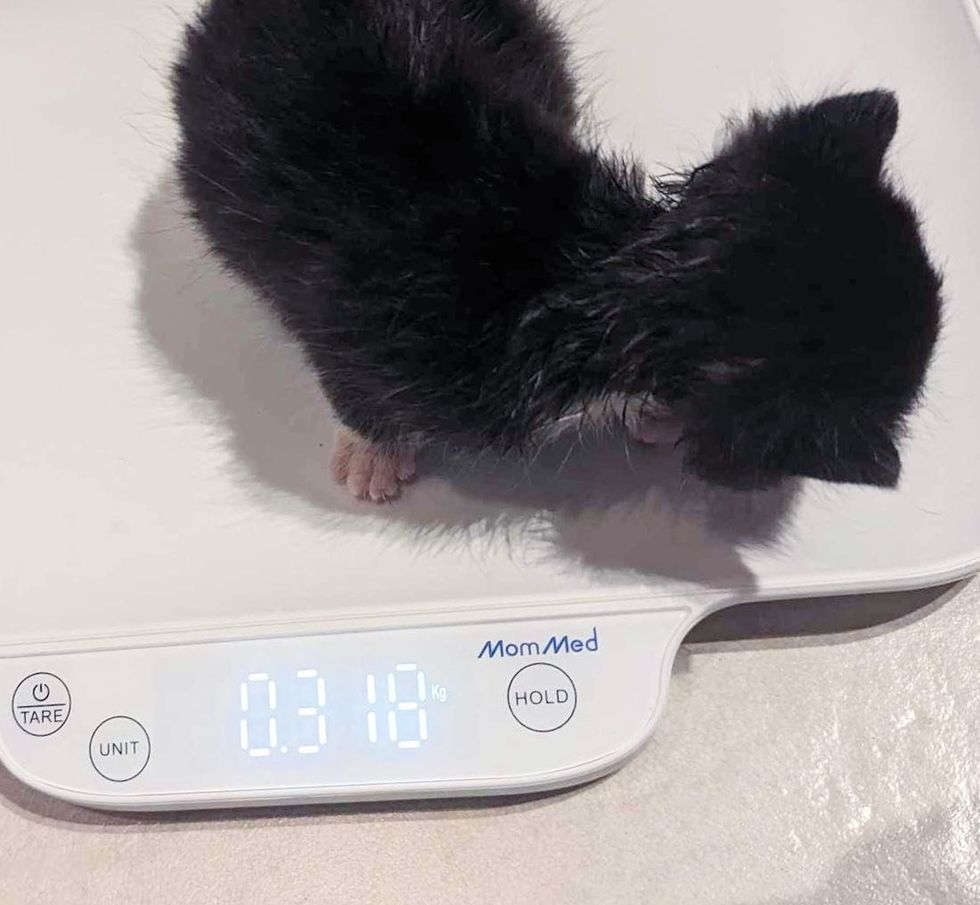 She was very tiny for her ageCOMRescueMontreal
"She was fed every four hours to maximize her chances of survival."
Under the foster mom's watchful eye and tender touch, the kitten began to put on weight, her fur gleaming with health and her eyes sparkling with mischief.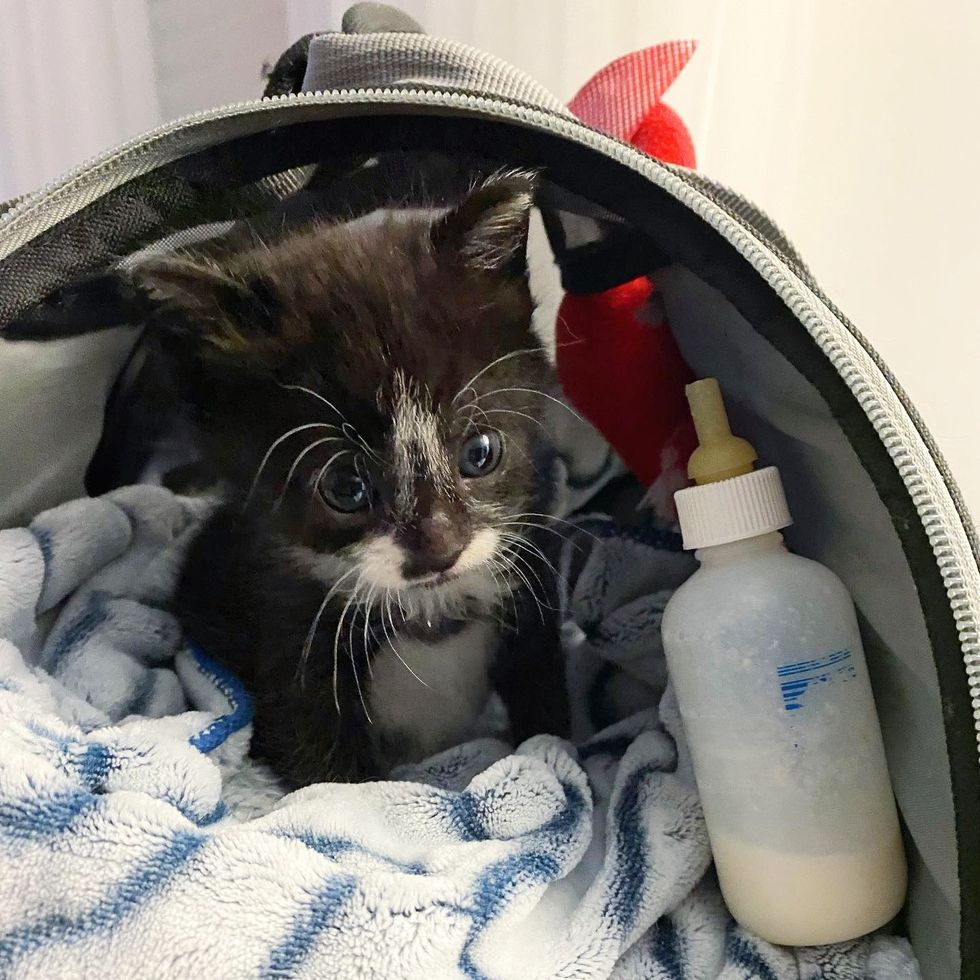 She was fed every four hours by a dedicated foster carerCOMRescueMontreal
As soon as Rain felt a surge of energy, she started to waddle around her nest, with a newfound spring in her step.
The tuxedo was just palm-sized but had a mighty will to live. She ate to her heart's content and slept soundly, as long as she was nestled close to her people.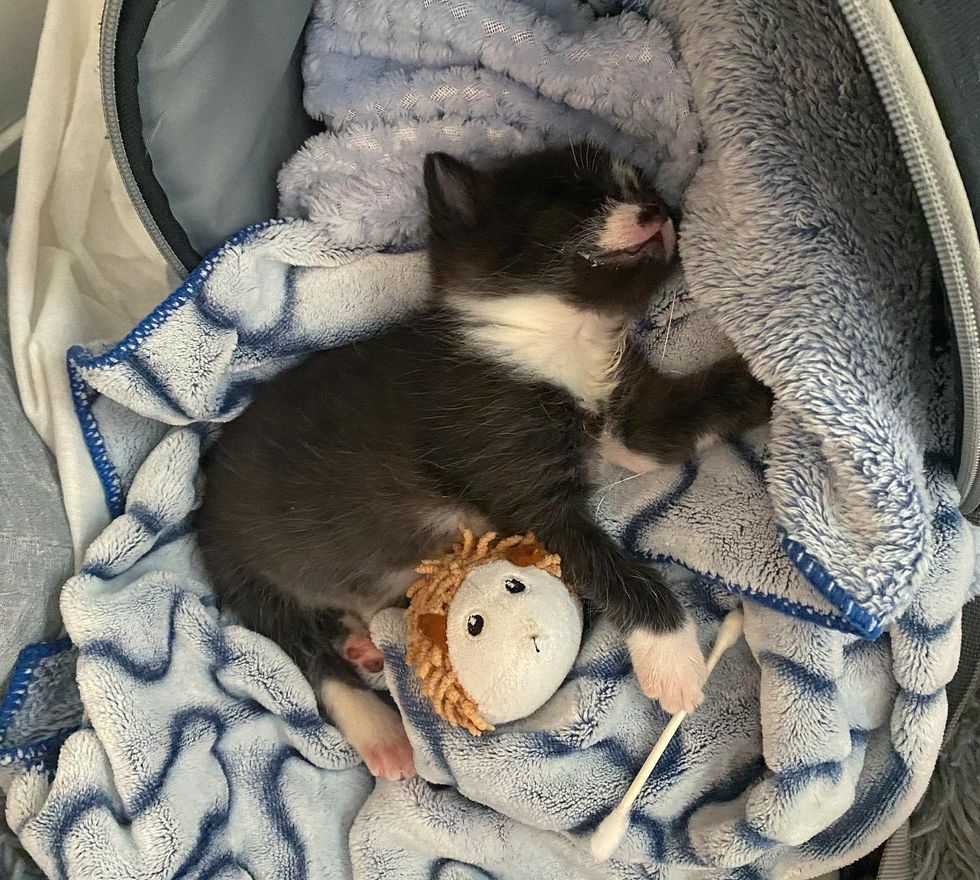 Rain was all tuckered out after a big mealCOMRescueMontreal
Rain thrived in the company of others. Her foster mom carried her around the house in a cozy carrier with soft blankets, and showered her with plushies to soothe her loneliness.
Even though her people kept her company, Rain hoped for a playmate or a cat to look up to.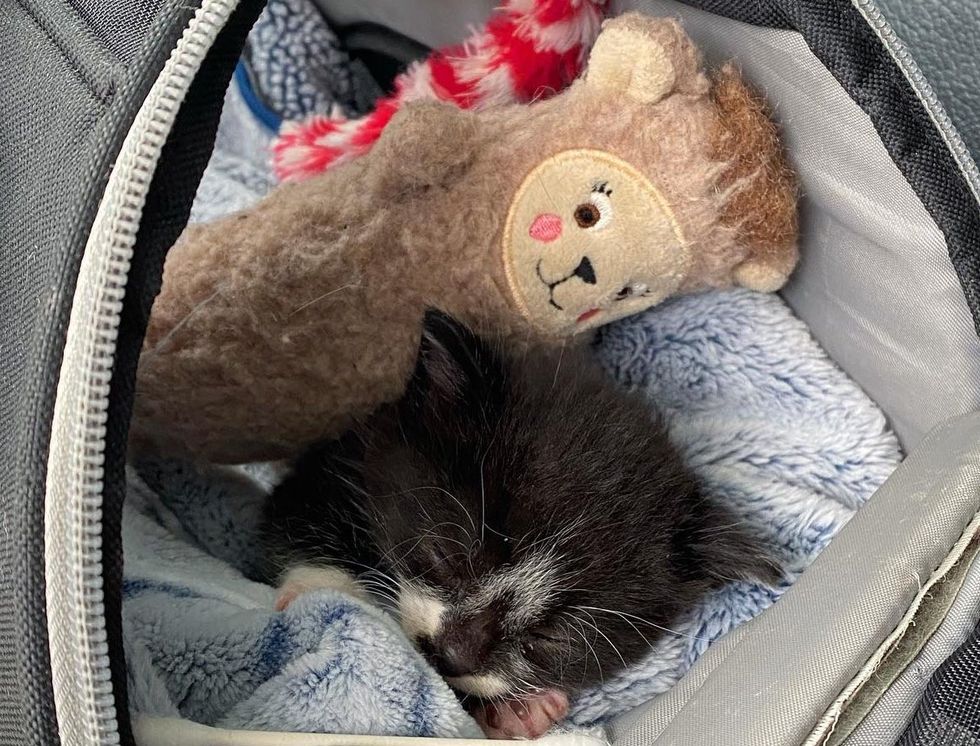 She was given many plushies to nap withCOMRescueMontreal
When Rain was introduced to a toy, her eyes widened in wonder. She launched a flurry of playful kicks with her hind paws, honing her wrestling prowess.
As she grew bigger, her curiosity and desire for adventure soared.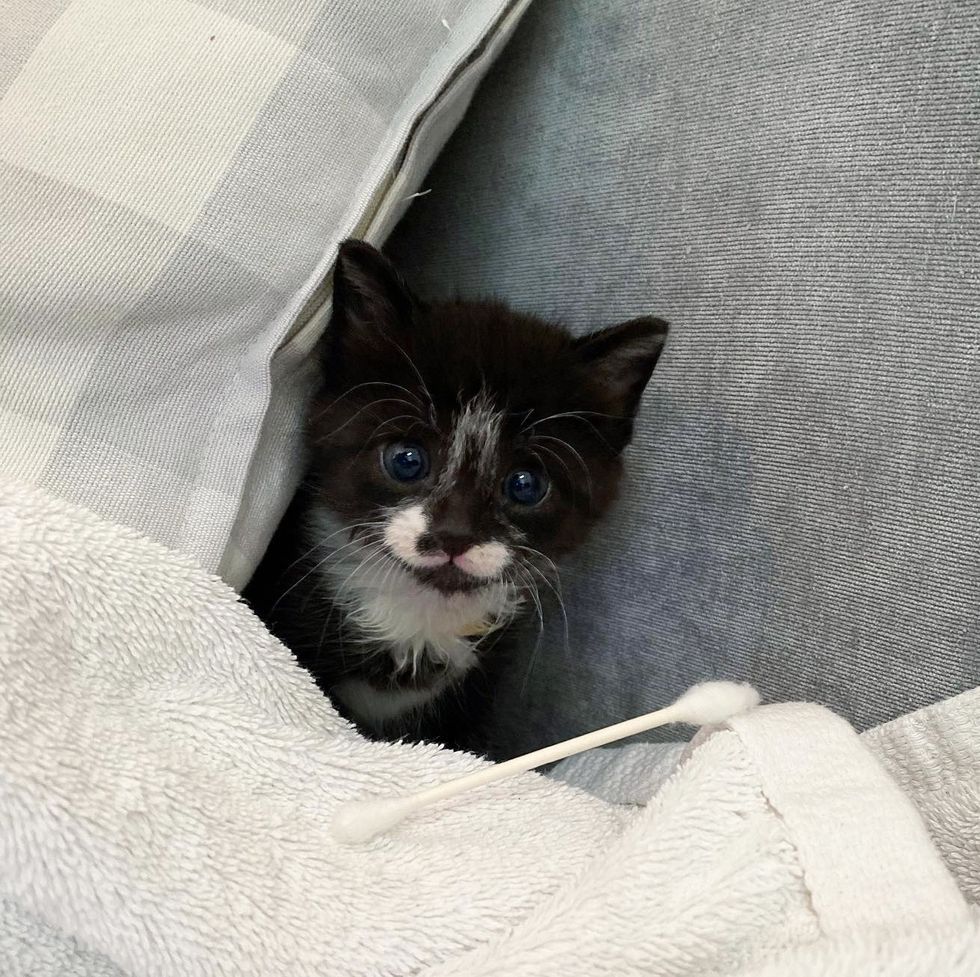 She became more playful and curiousCOMRescueMontreal
Rain has tried a variety of beds, from the plush softness of a cloud to the breezy lightness of a hammock. She has a blanket fort ready for her to climb on or burrow under after feeding.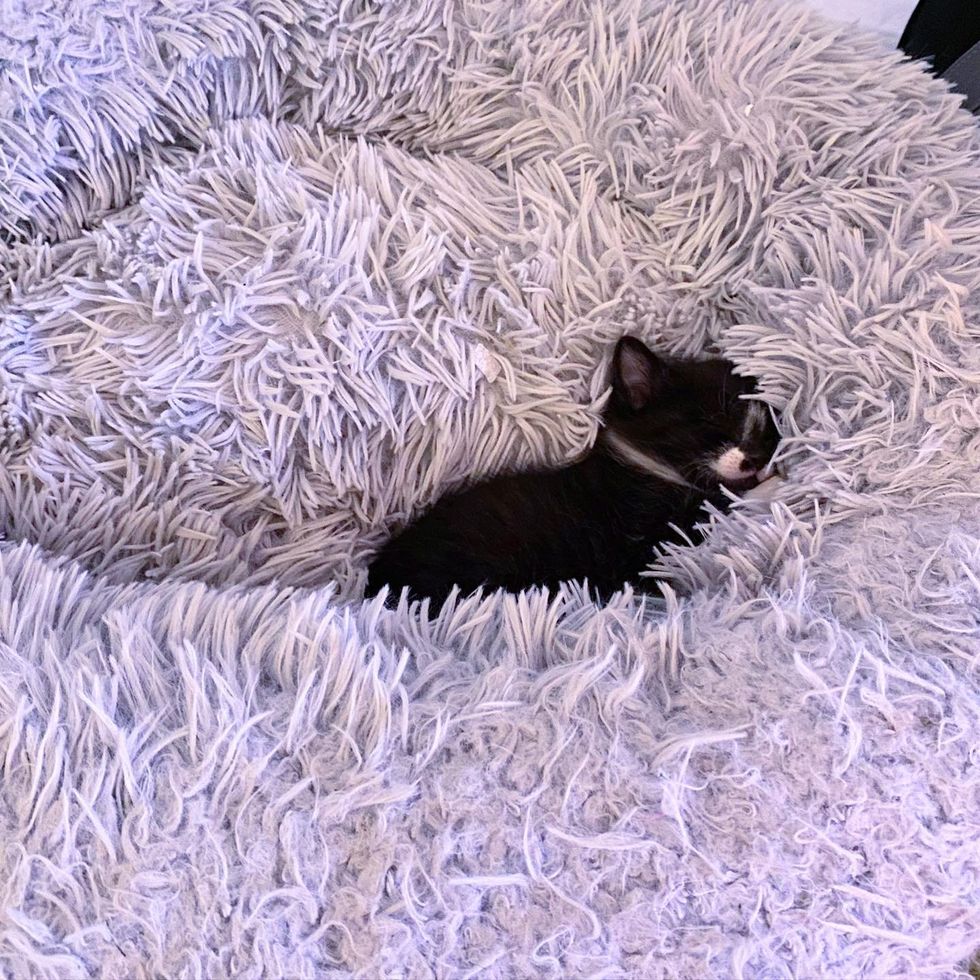 COMRescueMontreal
The time finally came for Rain to meet Celine's resident cat and other foster kitties. She was over the moon and immediately curled up in the midst of them, kneading away on one of her friends.
Now, she spends plenty of time nestling by their side, content in the gentle rhythm of their purrs.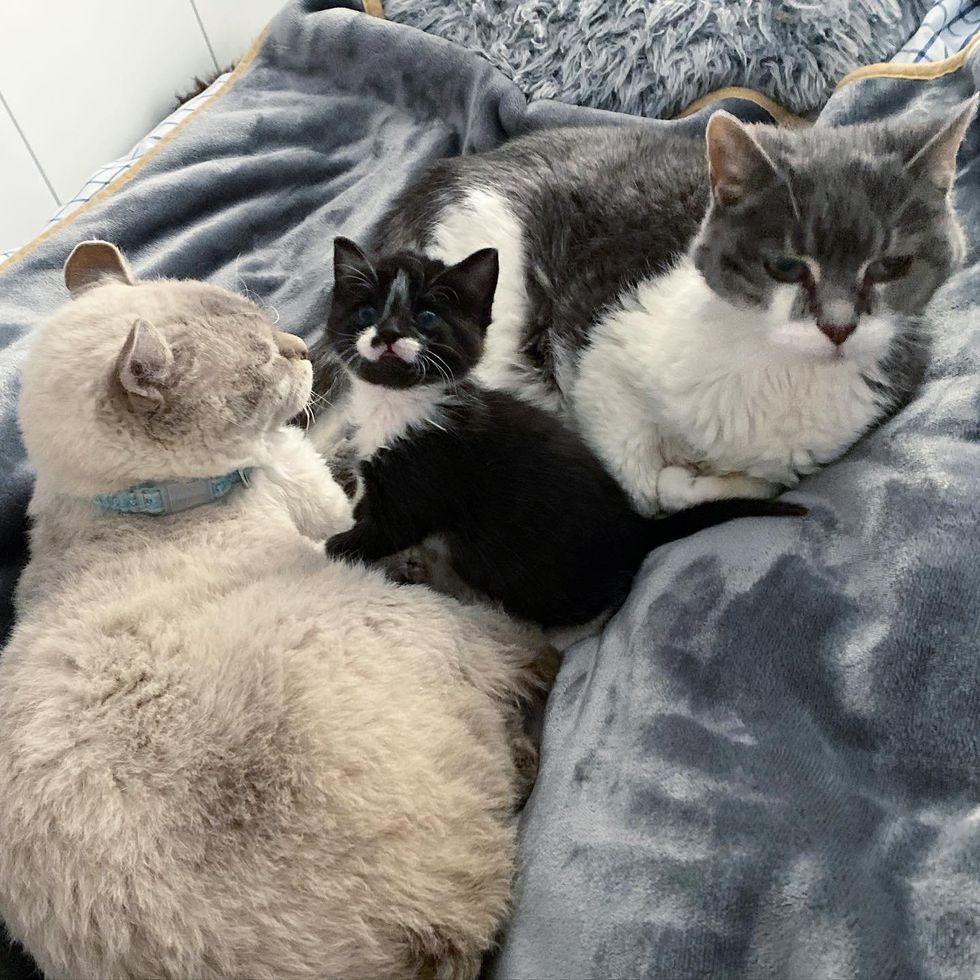 Rain and her new feline friendsCOMRescueMontreal
Her once-hungry, lonely wails have given way to contented purrs. Rain has gained an adorable rotund belly and is now flanked by a furry entourage of cats as she slumbers.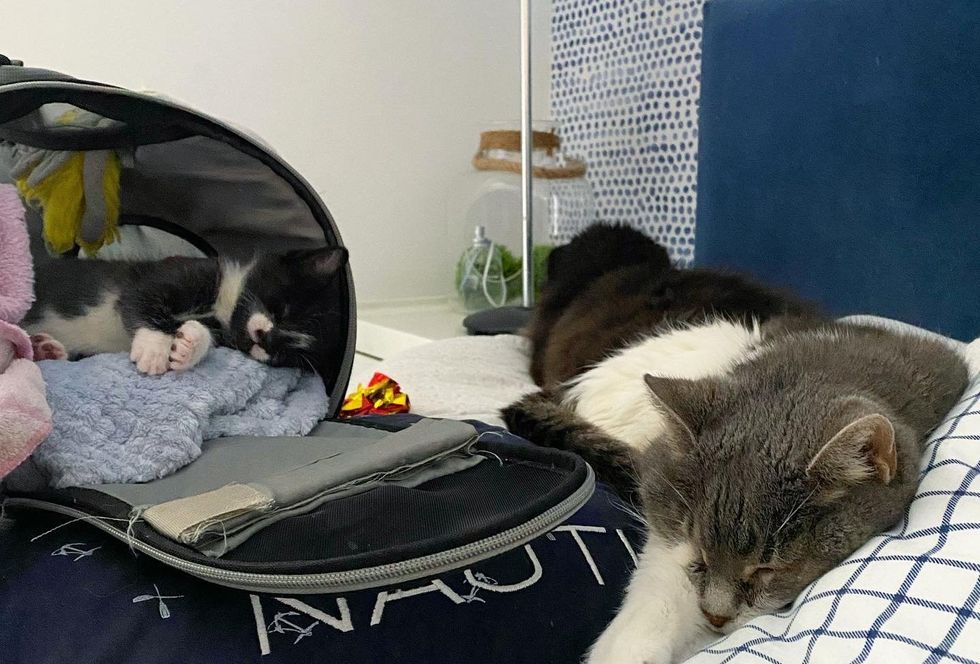 She is so happy and content to be surrounded by her friendsCOMRescueMontreal
Share this story with your friends. More on Rain and Chatons Orphelins Montreal on Instagram @comrescuemontreal and Facebook.
Related story: Kitten Shows Up Outside a Home on Her Own and is Determined to Move Indoors That Day