A kitten who was roaming on farmland alone, was grateful someone noticed her and found her littermate too.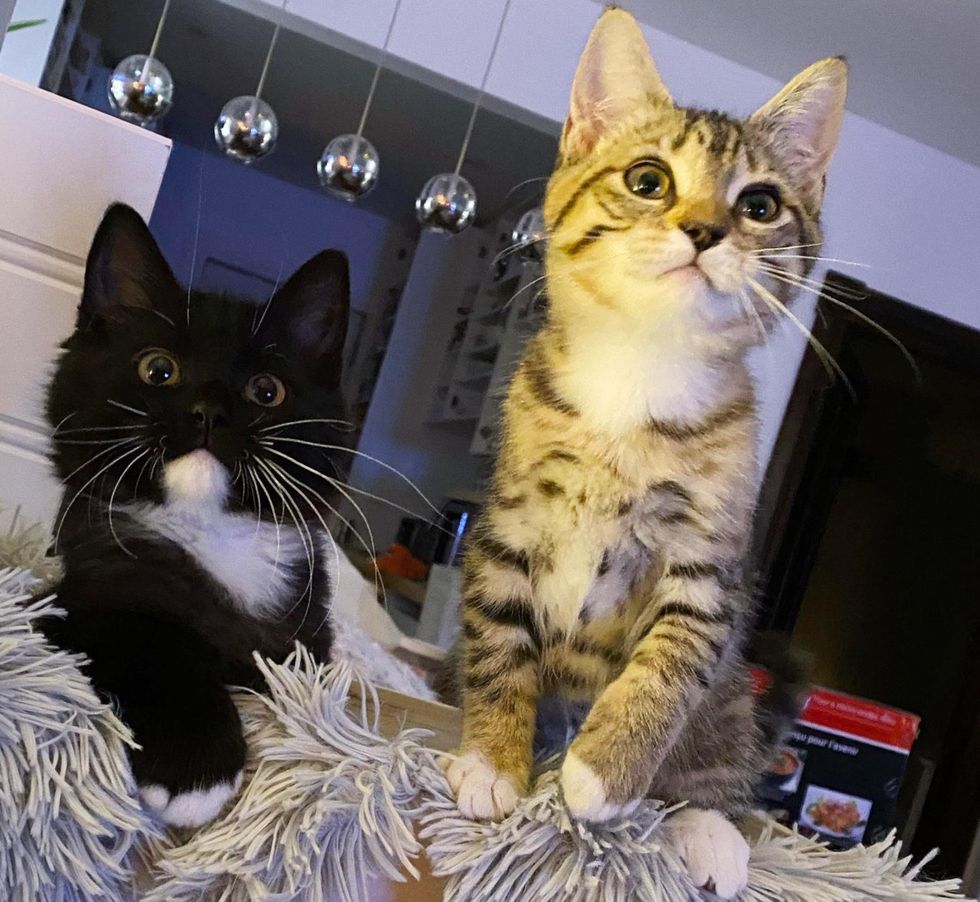 Sultan and SalbaCeline @comrescuemontreal
Celine Crom of Chatons Orphelins Montreal, a cat rescue, was contacted about a tabby kitten needing urgent help.
The kitten was wandering aimlessly around a farm with her eyes crusted shut. A kind-hearted woman who works there, spotted her and couldn't leave her to fend for herself.
"The kitten couldn't orient herself because she couldn't see anything. The lady was able to bring her to safety, and she reached out to us for help," Celine shared.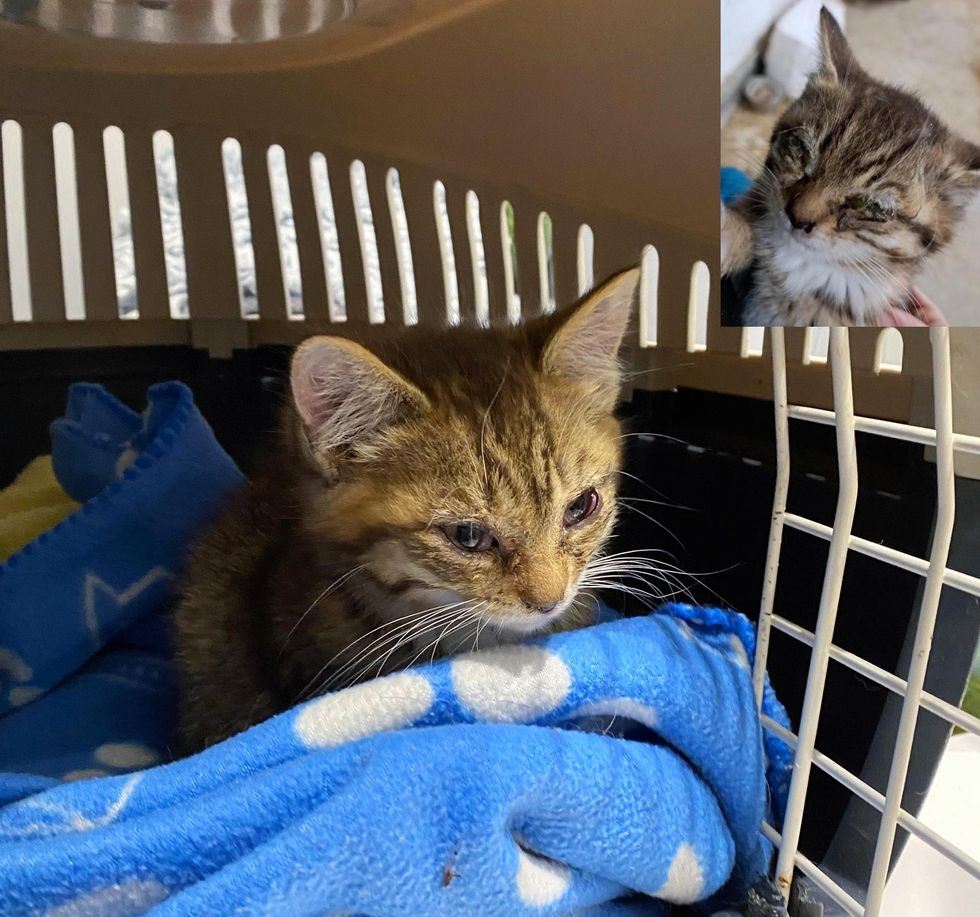 Salba was found roaming alone on a farm with her eyes crusted shutCeline @comrescuemontreal
Volunteers came together to transport the kitten to the rescue, so she could receive the medical attention she desperately needed.
The tabby with white mittens was lovingly named Salba. After getting her eyes cleaned and treated, she was finally able to open them and see again.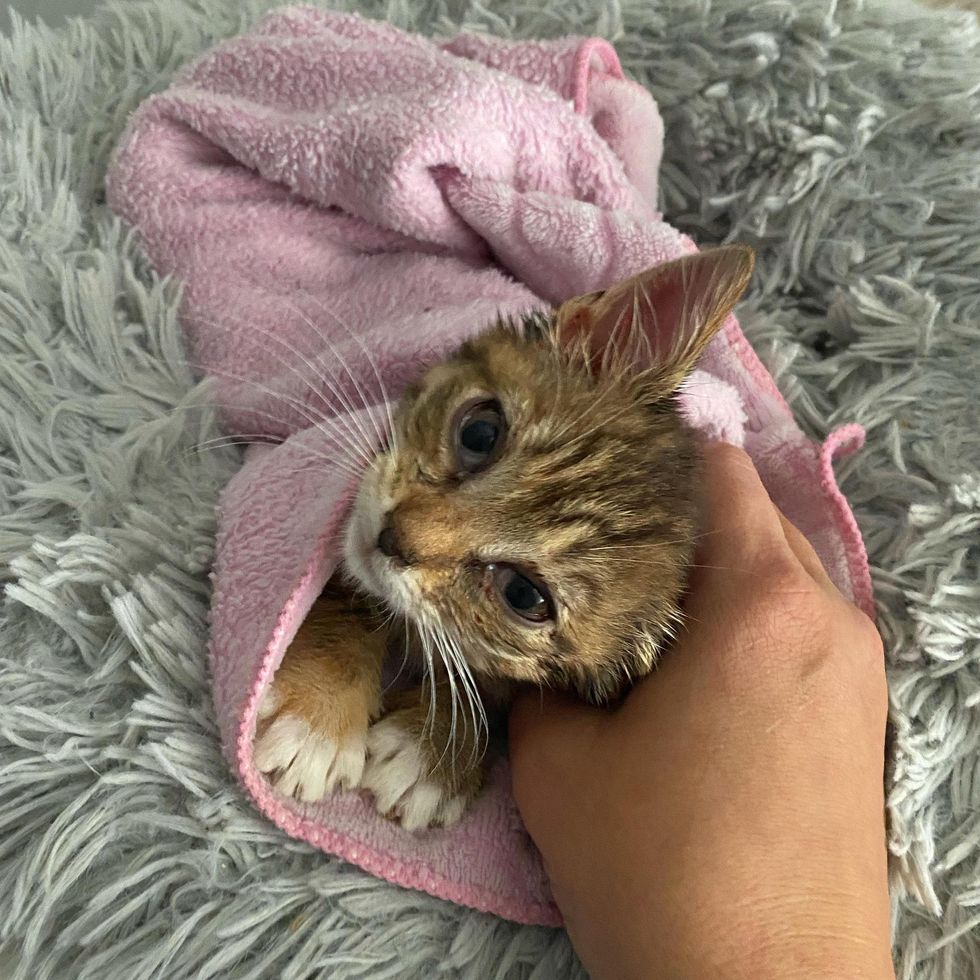 She was so grateful to be safe and cared forCeline @comrescuemontreal
"After her arrival, we were informed by the finder that there was another kitten at the farm who was the same age and also very sickly."
The second kitten named Sultan (a tuxedo with white mittens) was from the same litter as Salba. He also came with severe upper respiratory infections like his sister.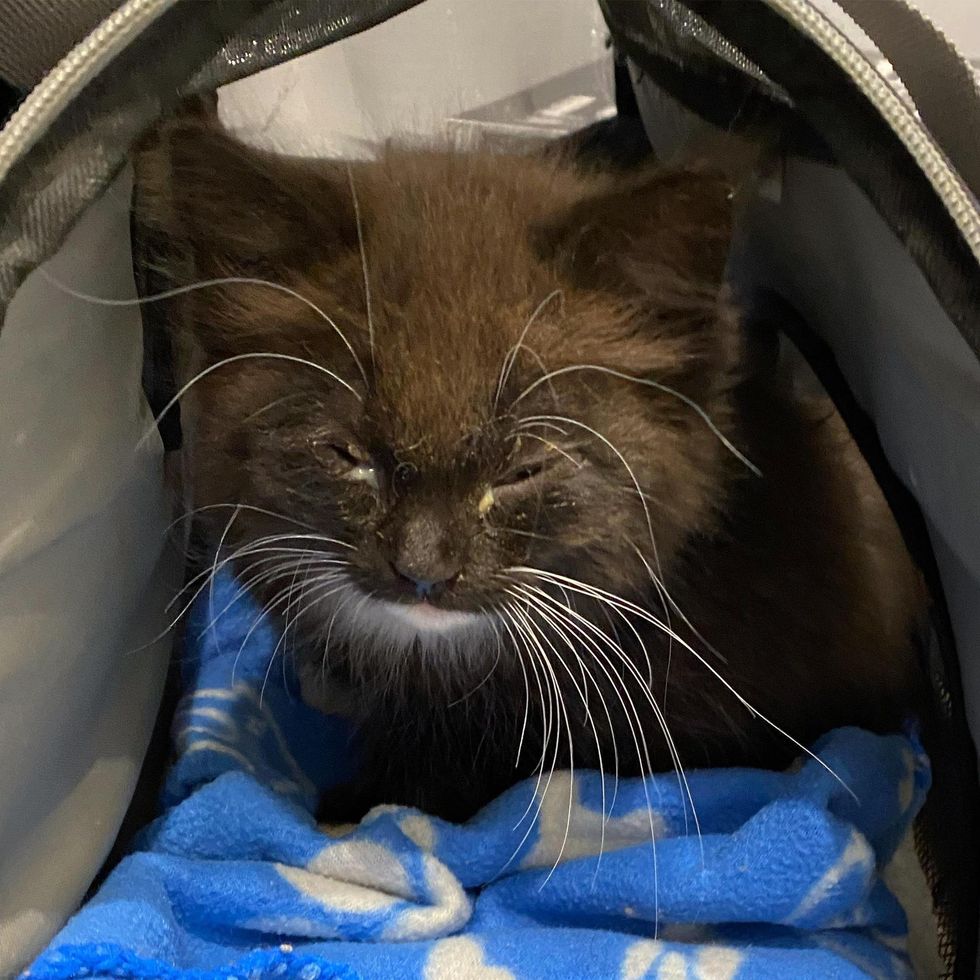 A few days later, Salba's brother was also rescued. He was sickly and in need of a lot of TLCCeline @comrescuemontreal
Both kittens were riddled with fleas and stomach issues. With proper care, good food, and plenty of warmth and comfort, they began to heal.
Over the next few days, the kittens made great strides, and once they were medically clear, they were due for a reunion.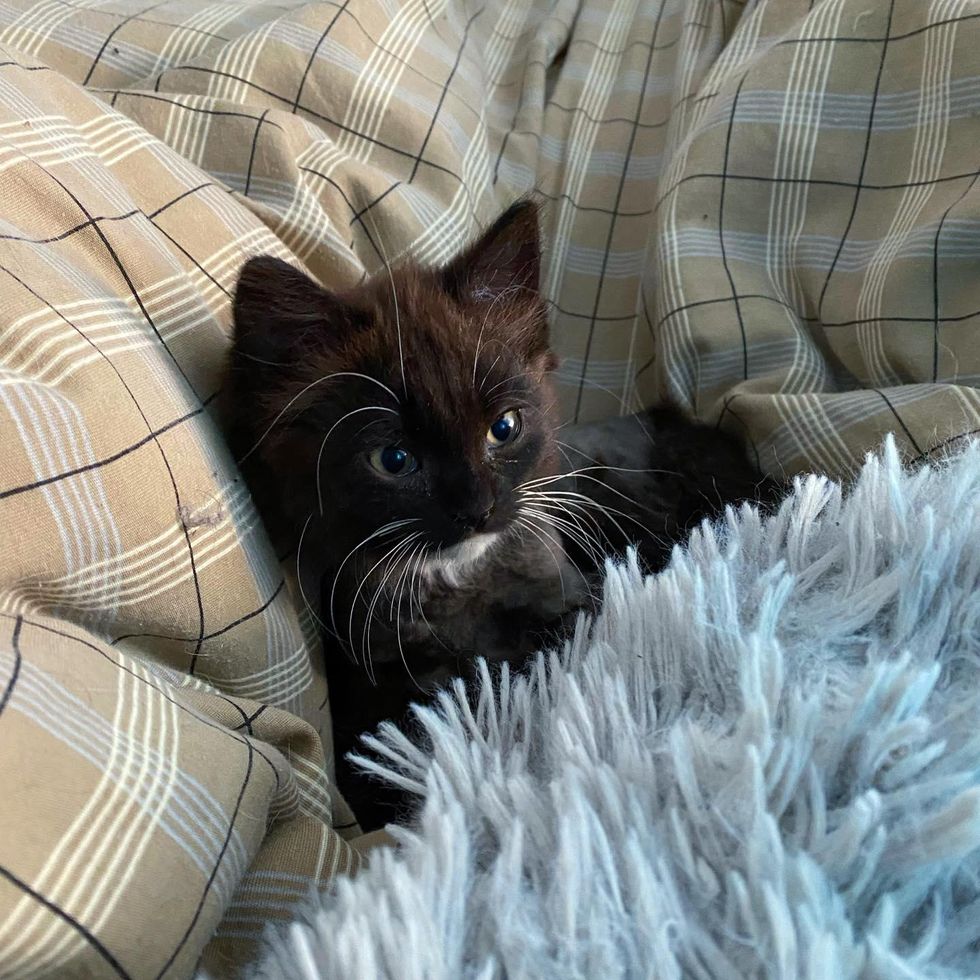 Sultan made a full recovery with great care, good food, and loveCeline @comrescuemontreal
Sultan and Salba were placed in the same room for the first time after they had somehow been separated. "They didn't recognize each other right away, but it didn't take long for them to reconnect," Celine shared.
Within a short time, they were playing and zooming through the room as if they had never been apart.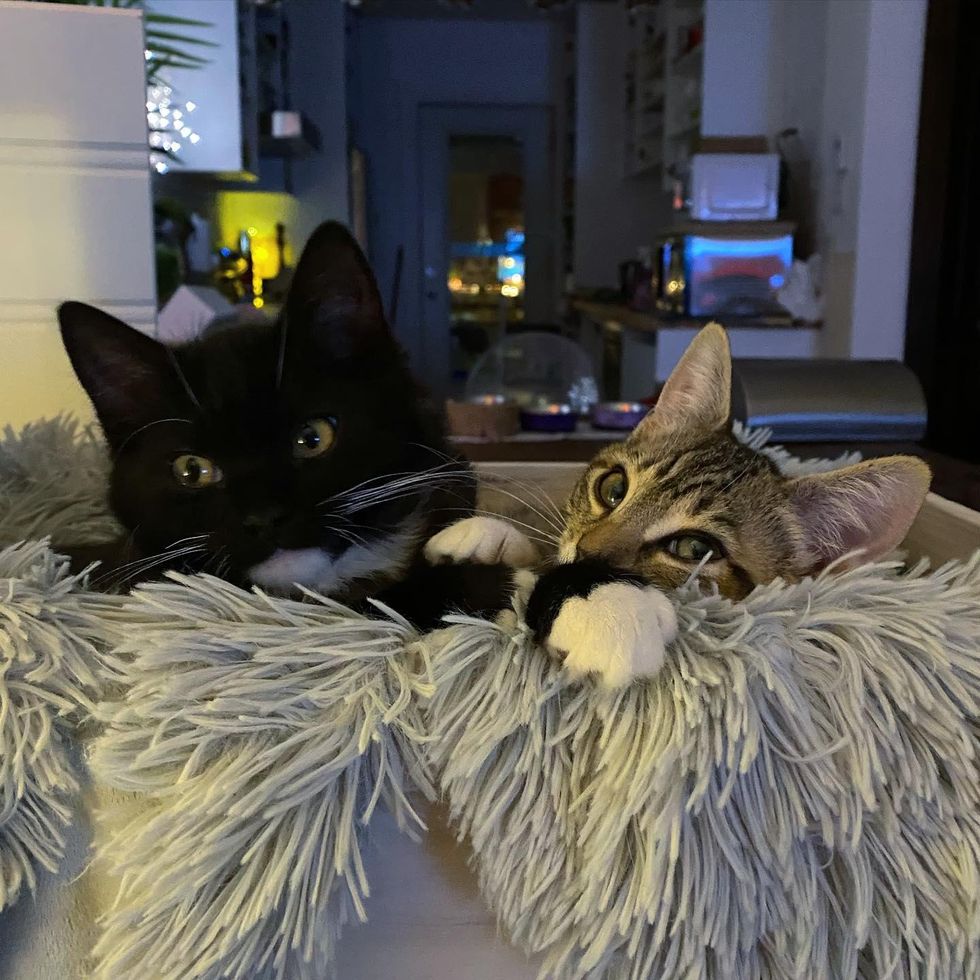 They were reunited and quickly became best friendsCeline @comrescuemontreal
"The brother and sister duo have a great dynamic together. They always play and follow each other when they venture around the house."
They are equal parts social and playful as they come running to their people when they hear jingling toys. Spying on squirrels through the window is their favorite pastime. They are both inquisitive and mischievous.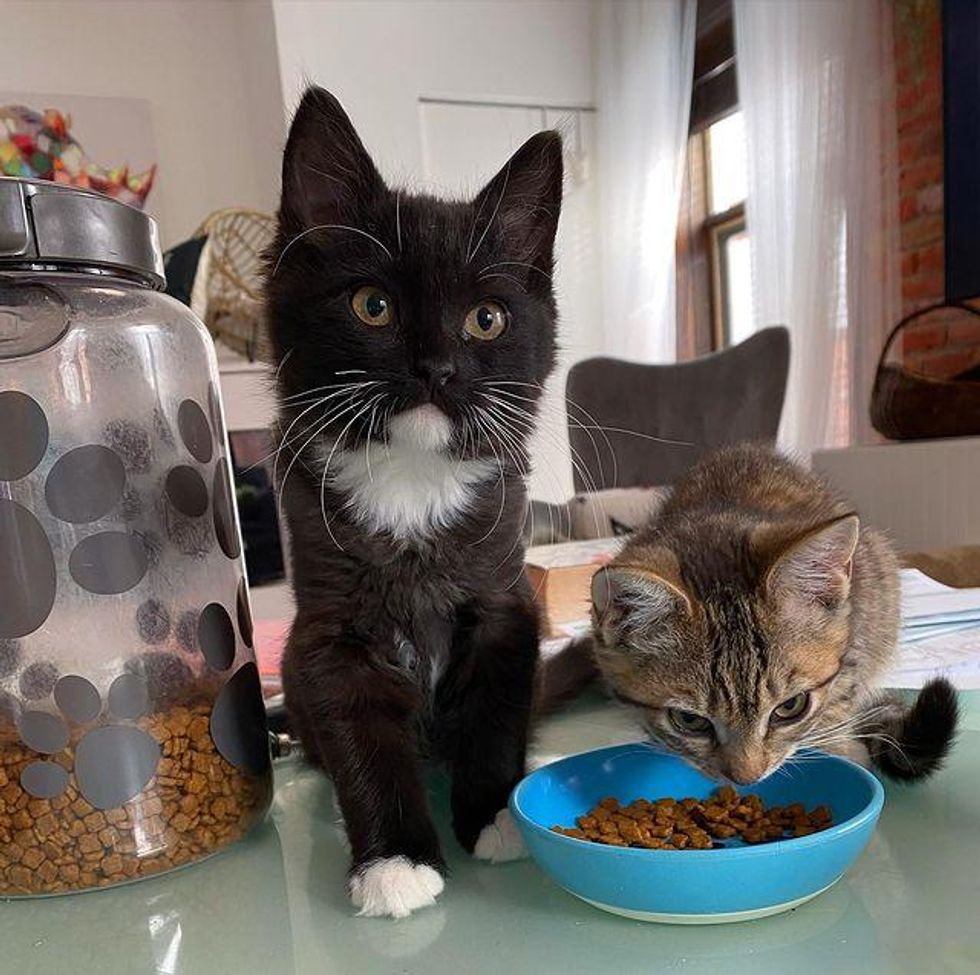 They do everything together, and Sultan takes the lead in mischief-makingCeline @comrescuemontreal
"Sultan is a little mischief-maker, and everything is an excuse to play. He enjoys his cardboard fort and will climb to the top to survey the room," Celine added.
When he gets hold of a toy, he will grab it with both front paws and deploy his powerful back kicks like a bunny.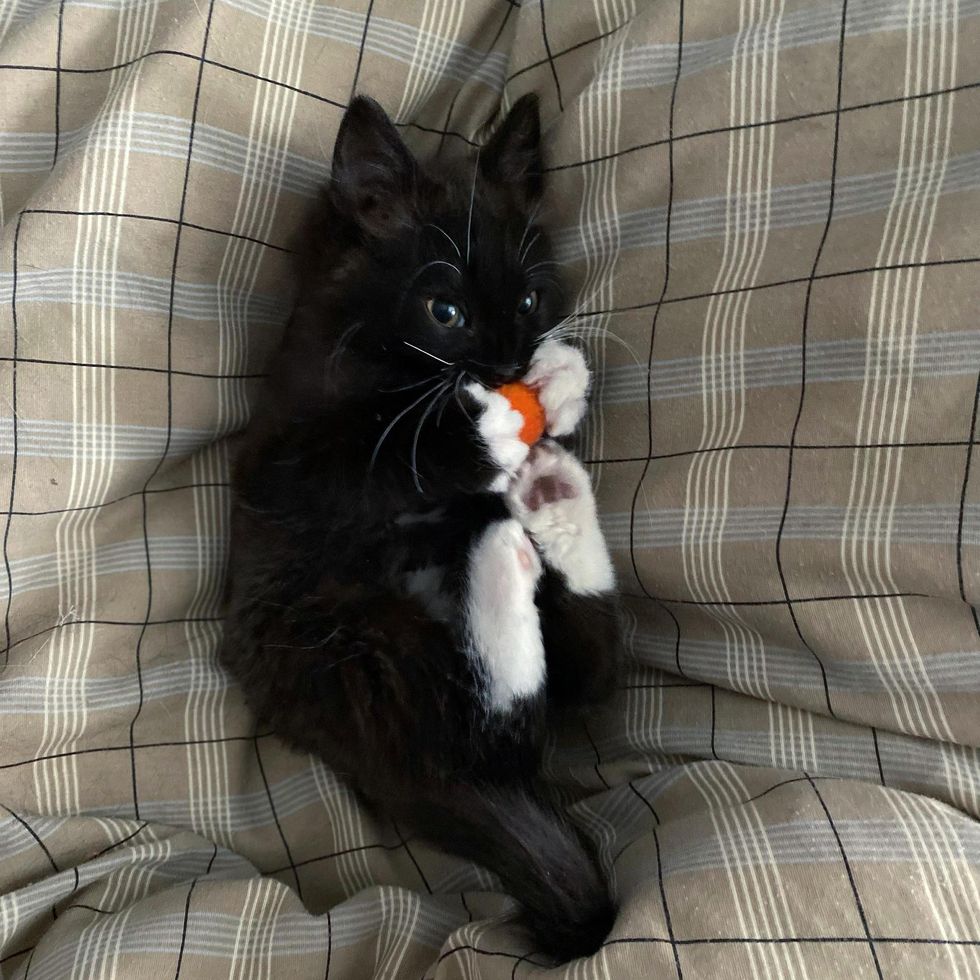 Sultan is always on the lookout for troubleCeline @comrescuemontreal
"Salba on the other hand is very affectionate and cuddly. She likes to be babied and needs to be near her people when she sleeps."
The tuxedo boy is always near his sister, watching over her.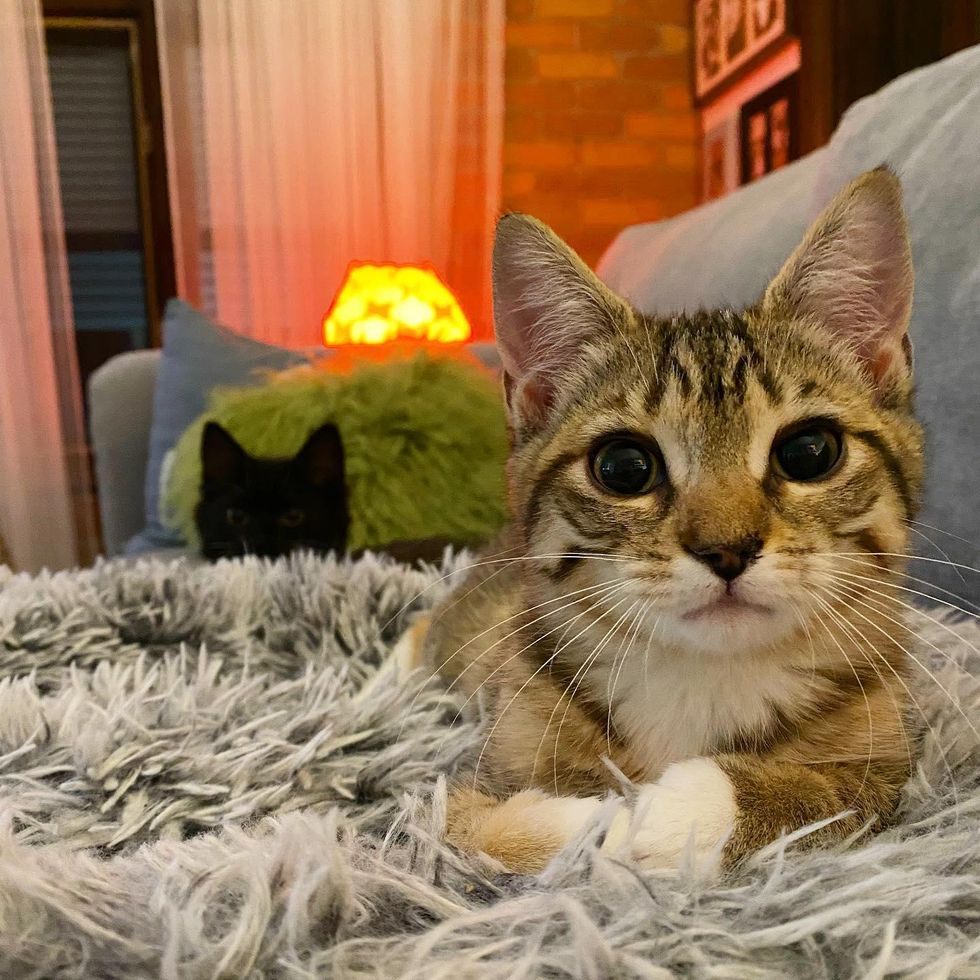 Celine @comrescuemontreal
The once sickly kittens have fully recovered and turned into happy, boisterous cats. They feed off each other's energy and quirks, and always put a smile on people's faces.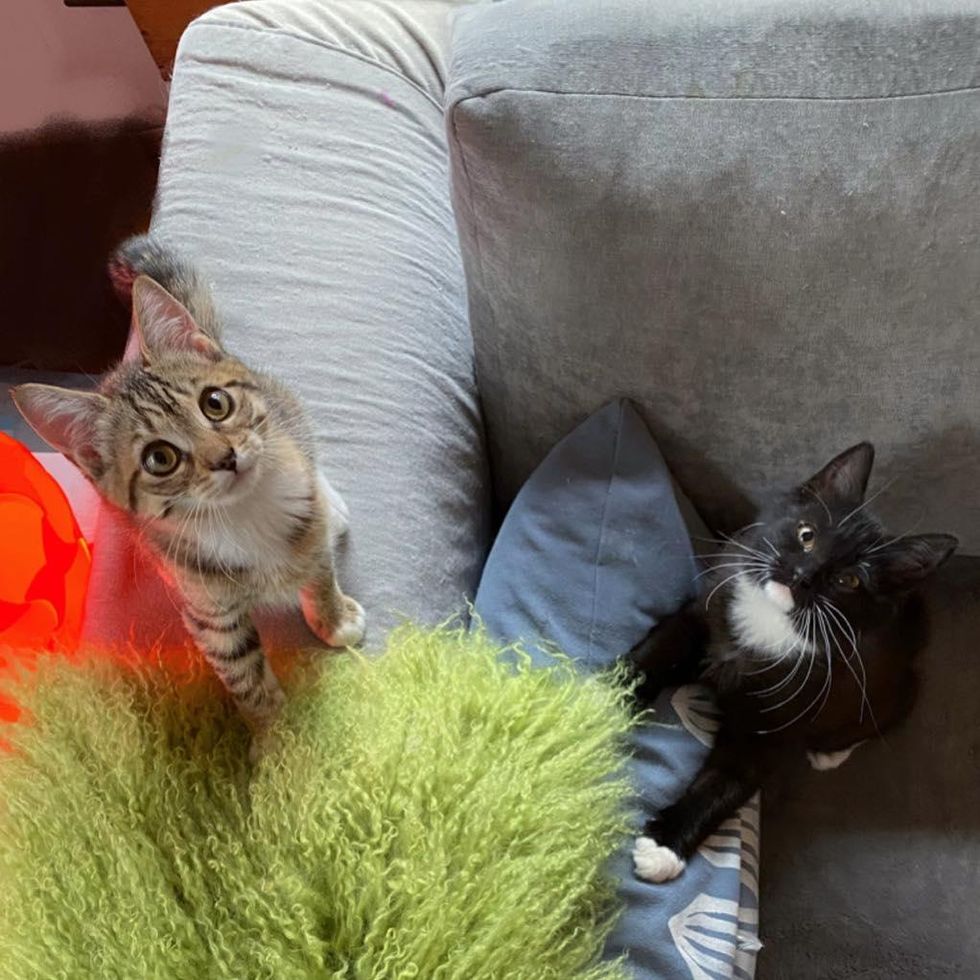 Salba is so happy to be back with her brother. They follow each other aroundCeline @comrescuemontreal
"They were so lucky to have been rescued from wandering outside in poor shape. Now, they are looking for a loving family that will cherish them both forever."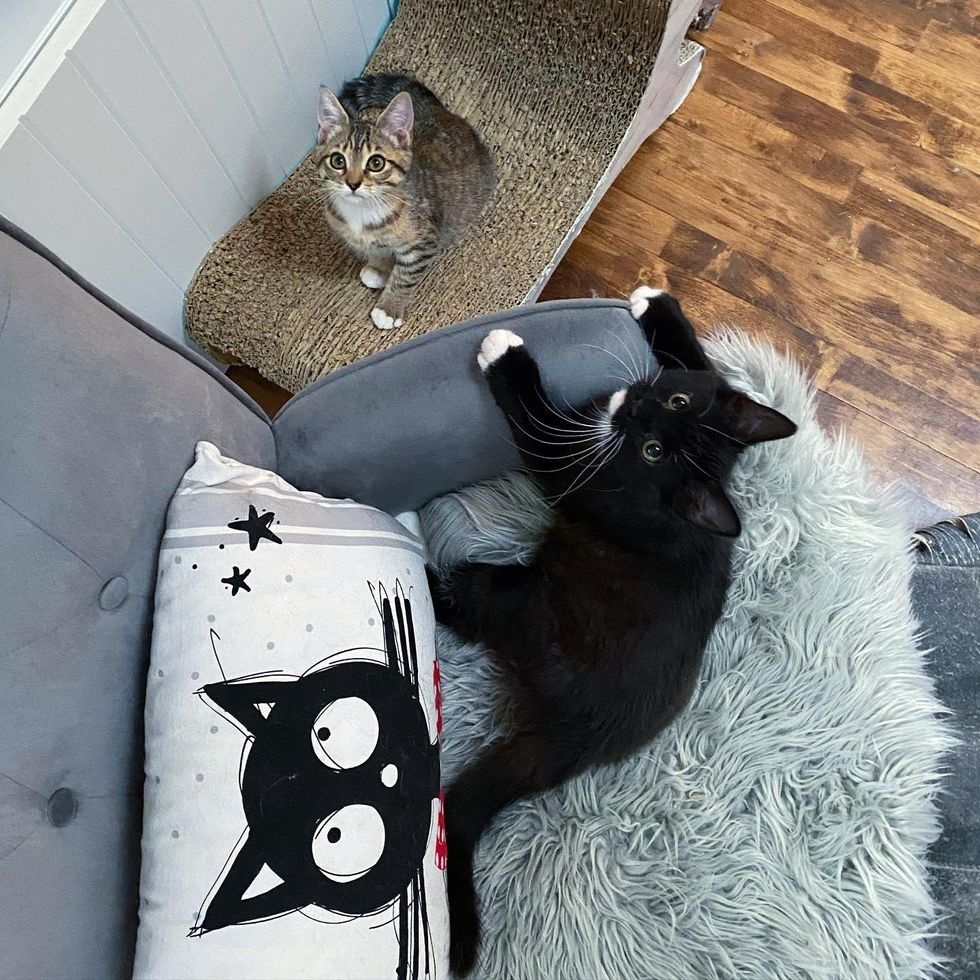 Celine @comrescuemontreal
Share this story with your friends. More on Salba and Sultan on Instagram @comrescuemontreal and Facebook.
Related story: Kitten Crying Leads Family to Find Him and His Littermates in Bag and Turn Their Lives Around