A kitten stayed close to her shy brother and helped him thrive throughout their foster journey.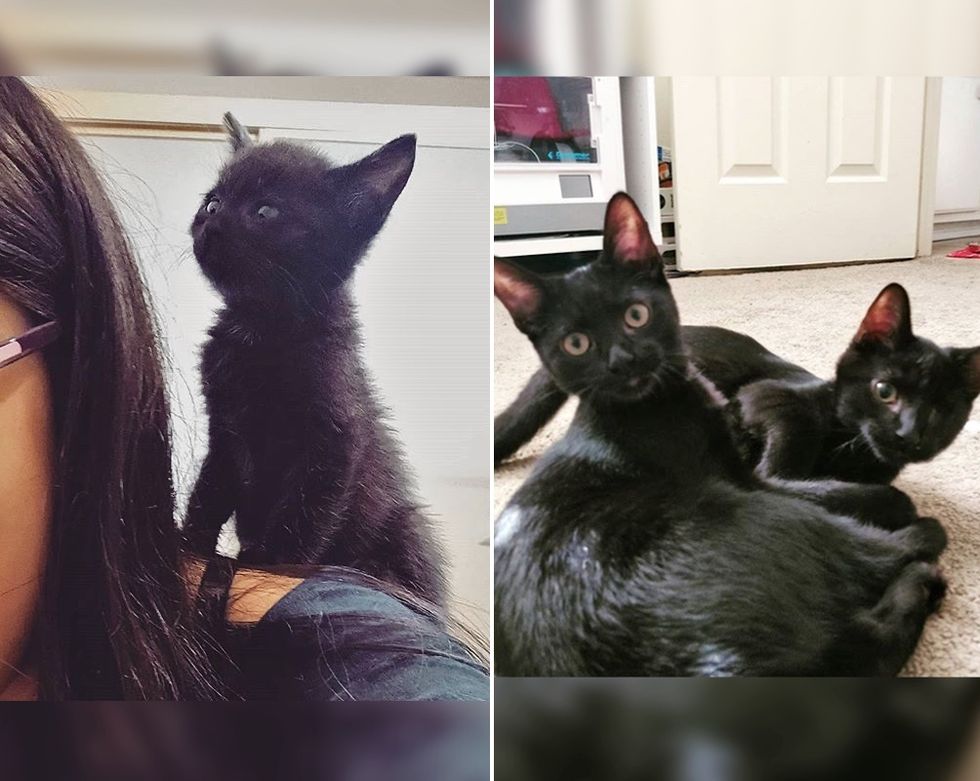 Jan @kittygarden626
Fig and Plum, brother and sister kittens, came to the ASPCA in Los Angeles for a chance at a better life. They were both battling an upper respiratory infection and in need of lots of TLC.

Plum, the braver of the two, huddled up to her shy brother, who had a severely infected eye, and tried to comfort him. Jan, a foster volunteer of ASPCA, took them in so they could start their healing process in the comfort of a loving home.
"They were pretty shy when I first got them, though they let me pick them up to wipe their faces and give them medicine," Jan told Love Meow. "Fig loves to cuddle with his sister. He started out a bit small for his age but had a good appetite and was growing quickly."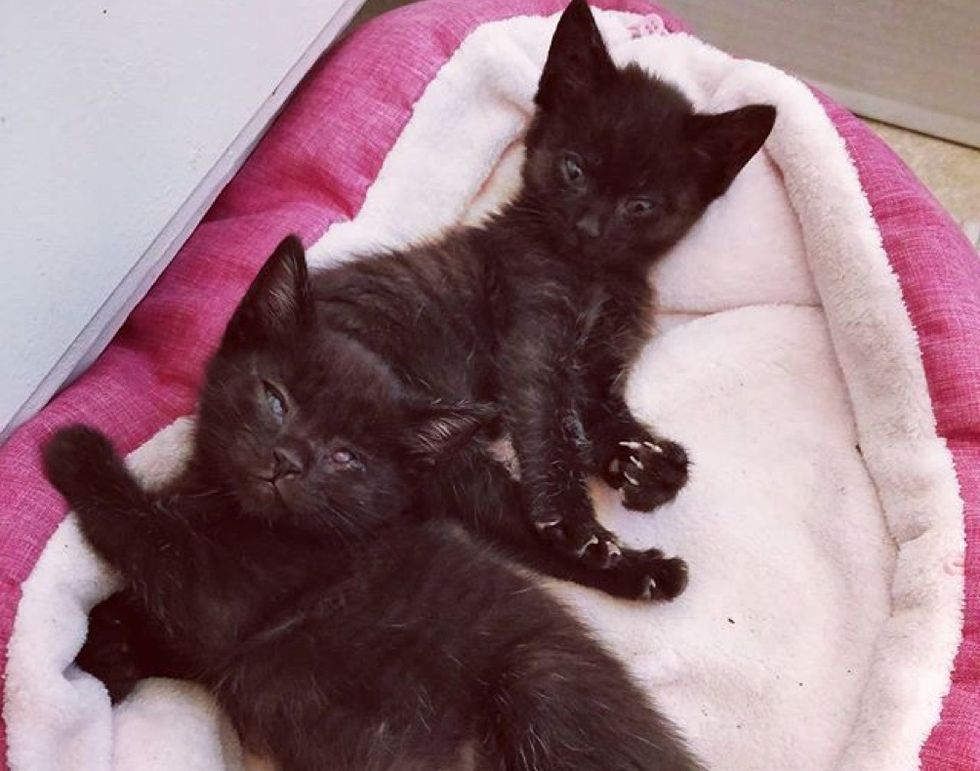 Jan @kittygarden626
The little sister was always the first to venture out and explore. Fig would follow her lead and trail right behind her whenever they went on an excursion in their foster room.

As they learned to trust and grew to enjoy their human companion, Plum came out of her shell and began to seek affection from Jan. Fig who was never far away, watched and copied everything from his sister. Slowly but surely, he started to gain more confidence.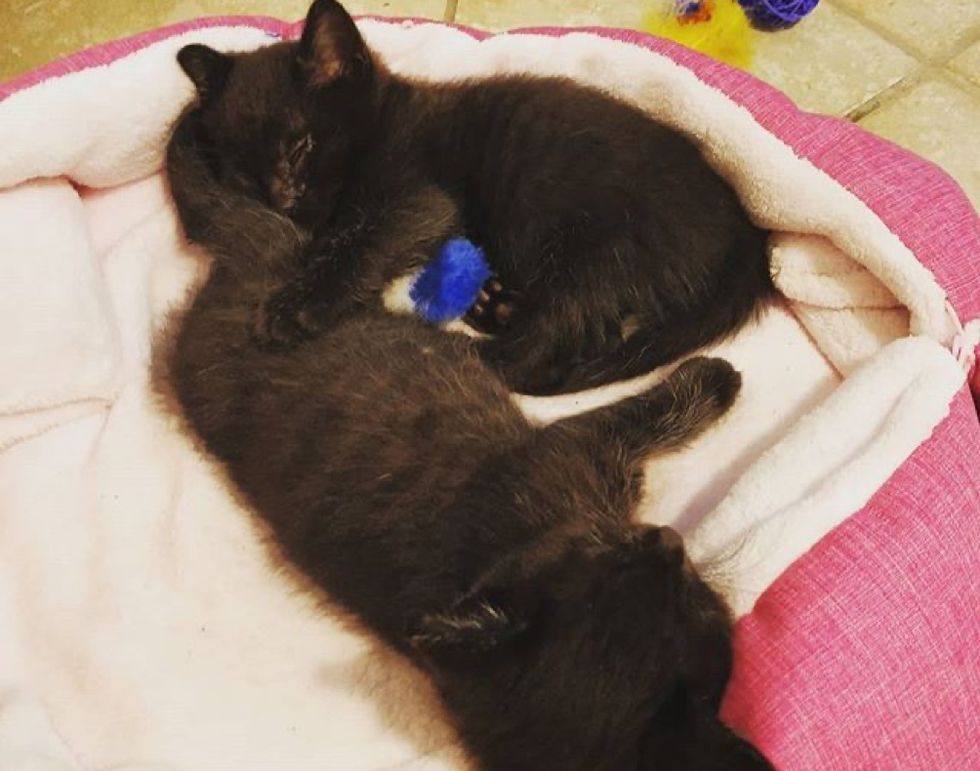 Jan @kittygarden626
It didn't take long for the mischievous sister to figure out how to perch on a shoulder. She promptly alerted her brother to hop on and join the fun. Within seconds, Jan found herself carrying two panther kitties purring right into her ears.

While Plum fully recovered, her brother's left eye couldn't be salvaged and had to be removed. "When they were about 8-9 weeks old, they got their spay/neuter surgeries, and Fig had his enucleation at the same time."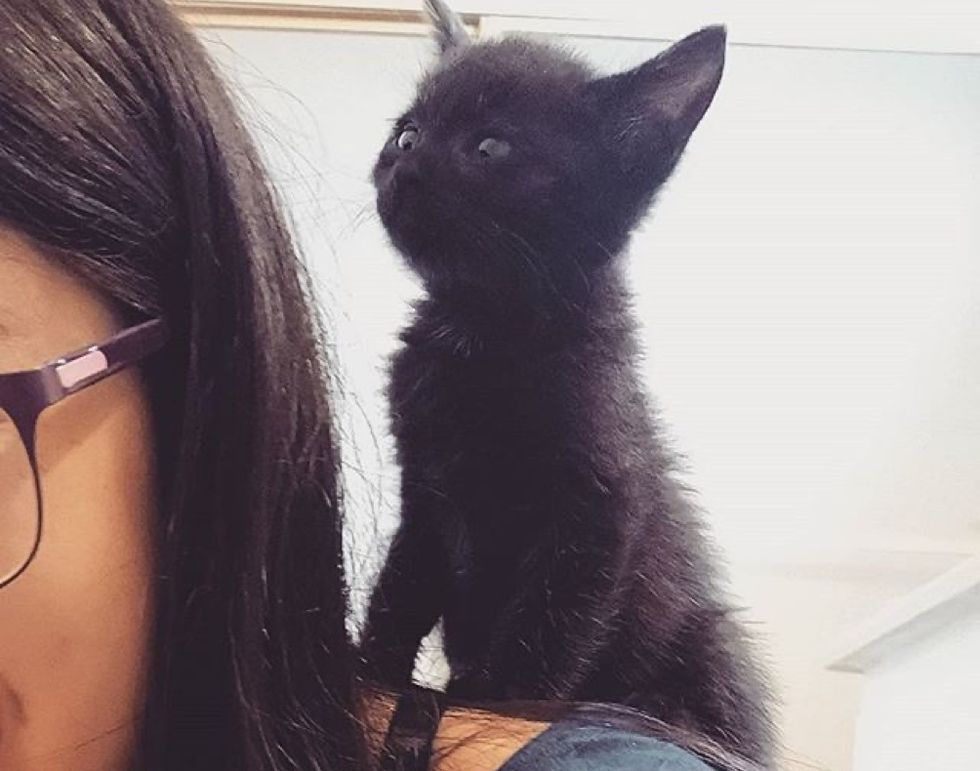 Jan @kittygarden626
After a long day at the hospital, the two siblings returned home, all tuckered out. Plum stayed by her brother the entire time as if she was cheering him on. The two bounced back on their paws like champs. Fig had to wear the Cone-of-Shame a bit longer than his sister, but Plum, the litter mastermind, hatched a plan to set him free.

Jan heard a commotion coming from the foster room one day. As she walked in, she saw Fig, the proud pirate kitty, without a cone, scampering around the room with his accomplice.
"His sister 'helped' him undo the cone so he could run around free like her," Jan wrote.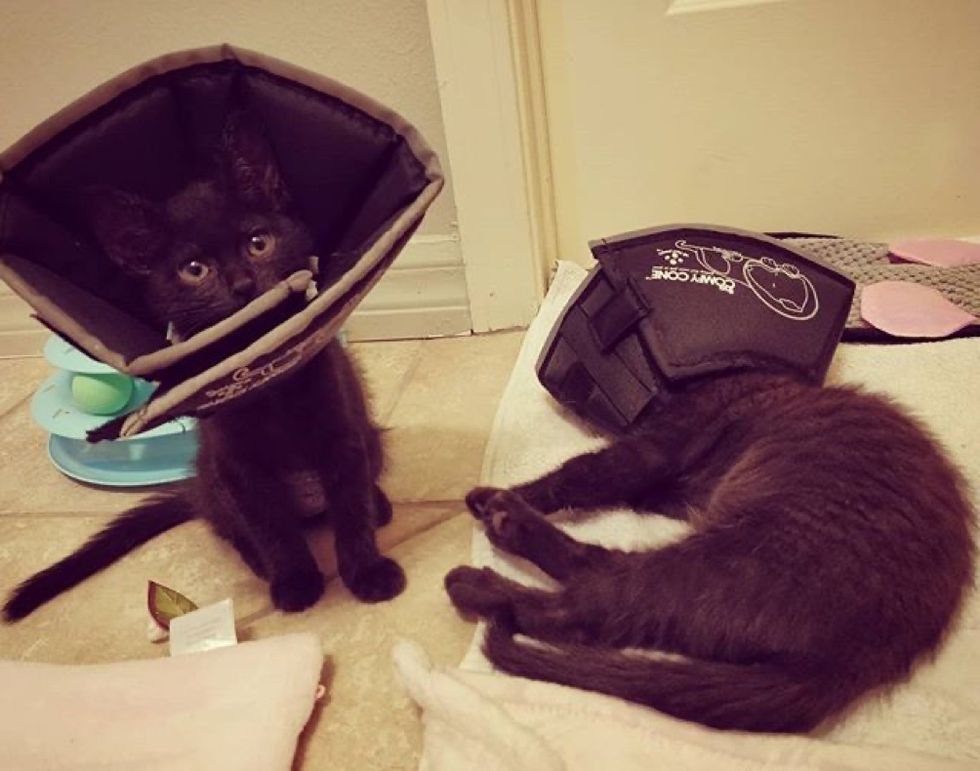 Jan @kittygarden626
Once Fig healed up and went cone free, the two siblings had the time of their lives, running, jumping, wrestling, creating a ruckus in their room, celebrating his new-found freedom.

Plum always tries to be the protective sister to Fig. Despite being pretty quiet most of the time, if they are apart for a little while, she will not stay silent and cry for her brother. "They have gained a lot of confidence from each other."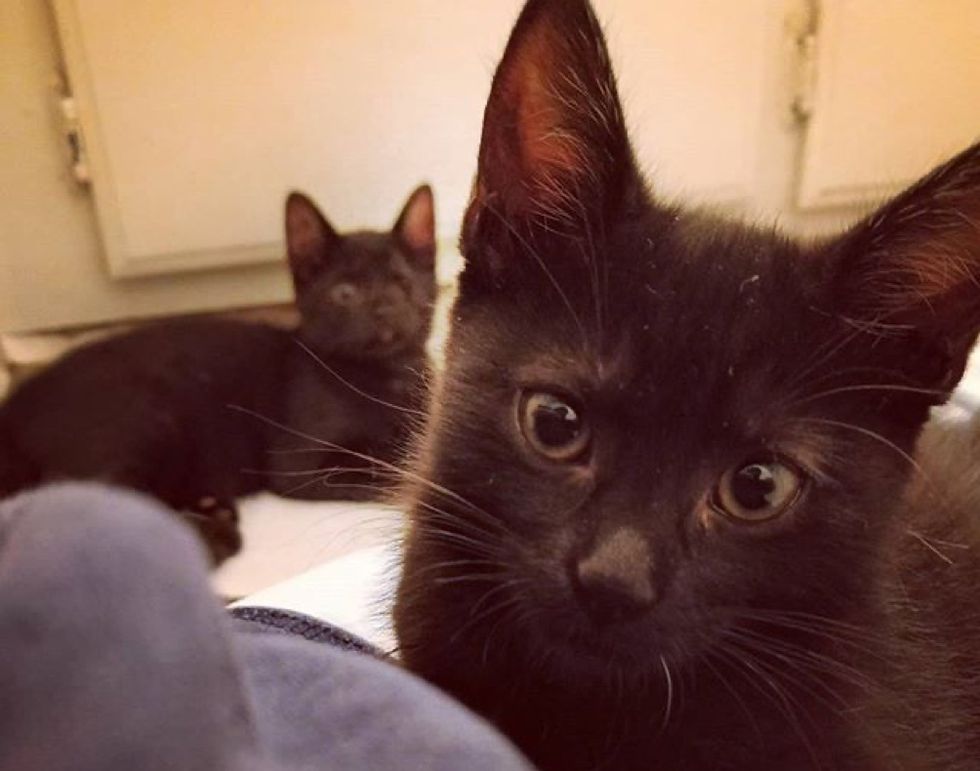 Jan @kittygarden626
Watch the two best friends in this cute video:
Sibling kittens - foster journeywww.youtube.com
"Fig is happy-go-lucky and laid-back, but gets a little wary when he is confronted with new things. Plum is more bold and dives right into new adventures," Jan shared with Love Meow.

The brother looks up to his sister and tries to imitate everything she does.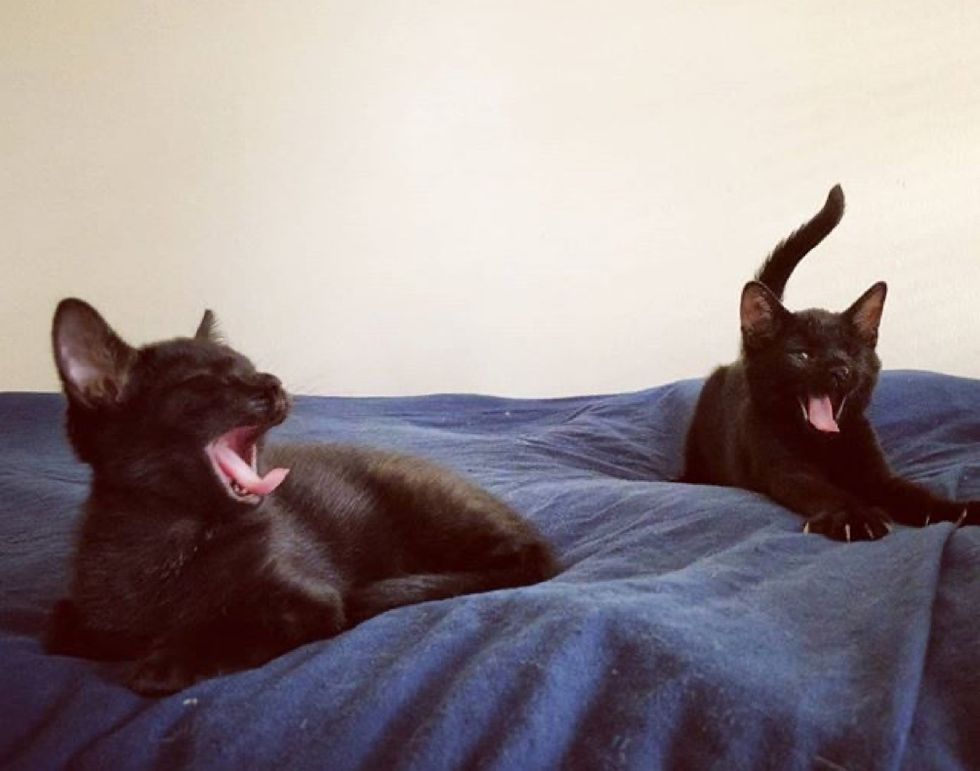 Jan @kittygarden626
When they first arrived in foster care, they were barely 14 ounces. They had leaky eyes and noses, and their coats were coarse to the touch.

Three months later, they have blossomed into gorgeous panther kitties.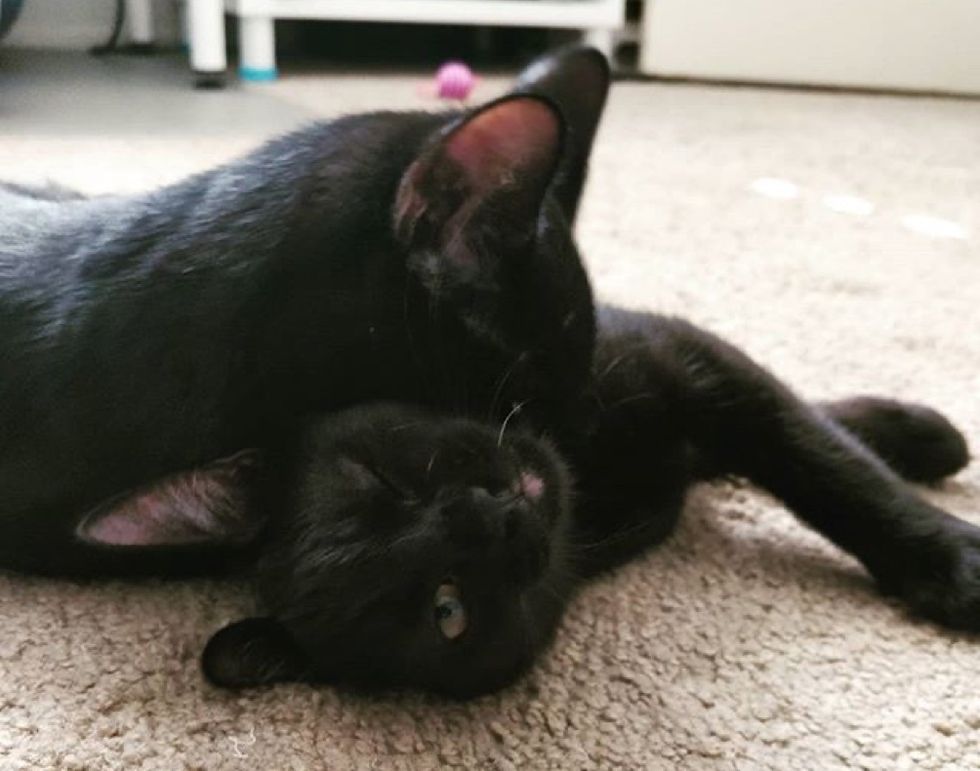 Jan @kittygarden626
Fig is tipping the scale at almost six pounds. The two best friends are in the best shape they have ever been with silky, shiny coats and beautiful personalities to boot.
When it came time for adoption, Jan knew these two were a package deal.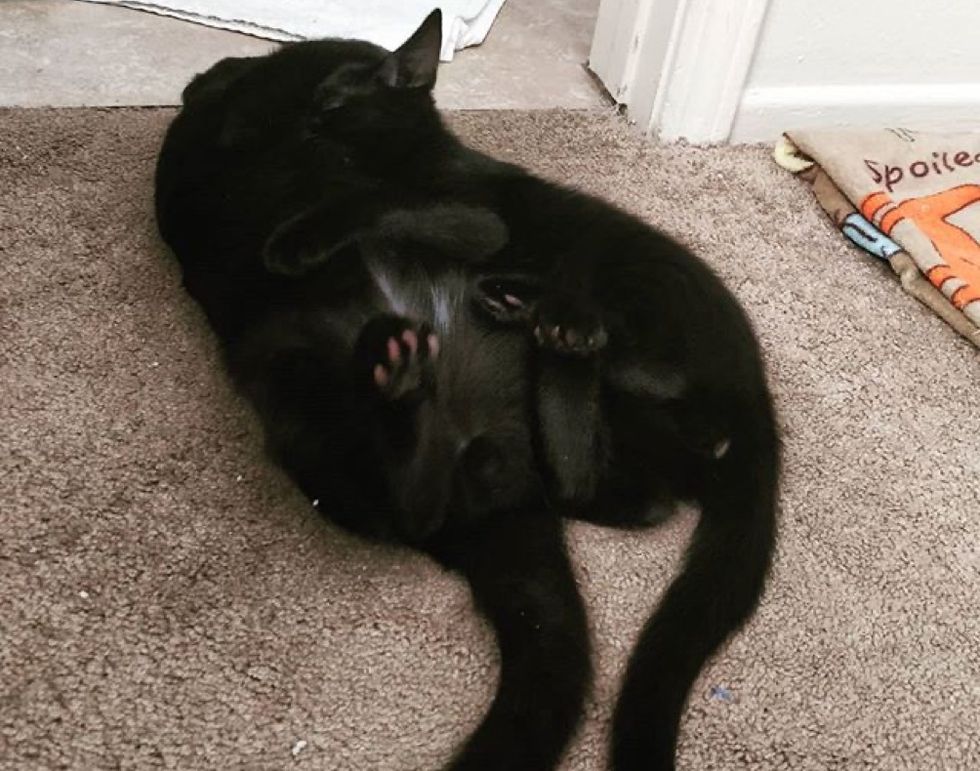 Jan @kittygarden626
After weeks of waiting for the right family, the feline siblings finally received the news they had longed for. Cherie from Southern California came across their post on Instagram and was instantly smitten.
They arrived at their forever home over the weekend, and even met their new canine sister.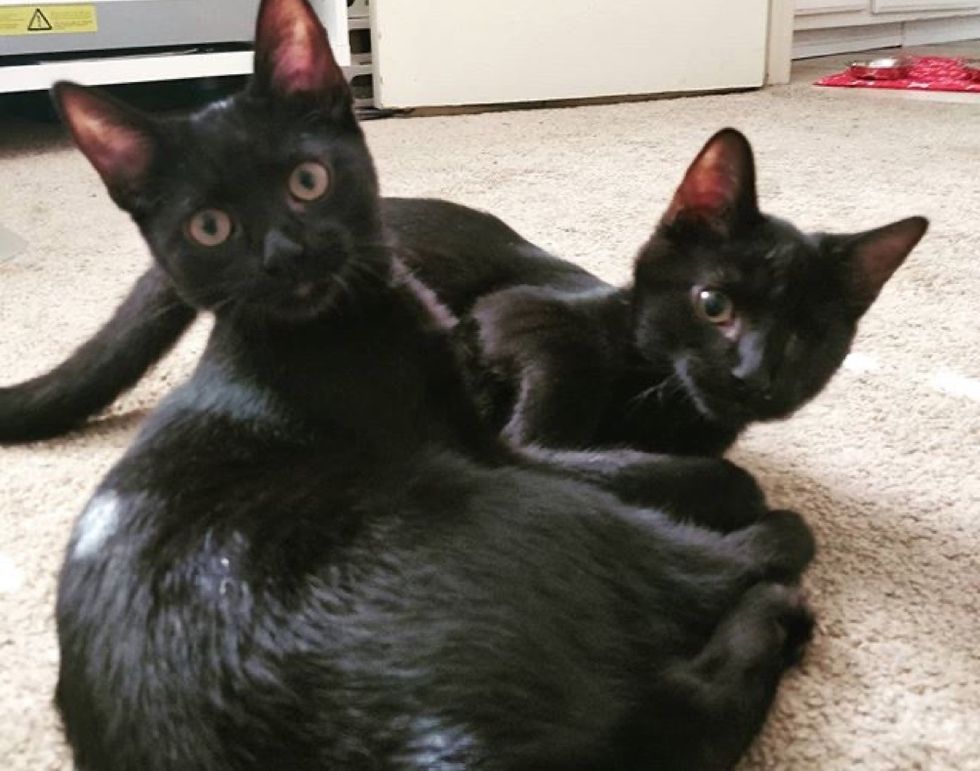 Jan @kittygarden626
"I will miss them, but I am so happy that these two get to stay together in their forever home," Jan told Love Meow.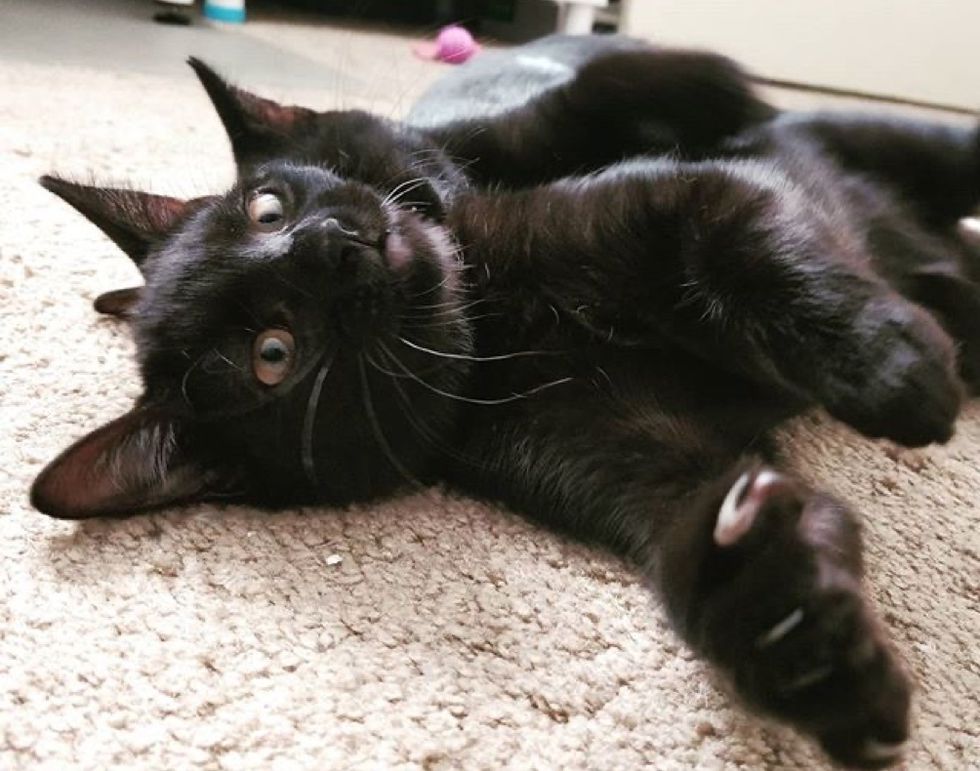 Jan @kittygarden626
Share this story with your friends. Follow Jan's foster kitties on Instagram.
Related story: Kitten with 3 Paws Finds Perfect Friend to Help Him Get Better