A resident spotted a kitten outside an apartment complex, curled up in a ball all alone.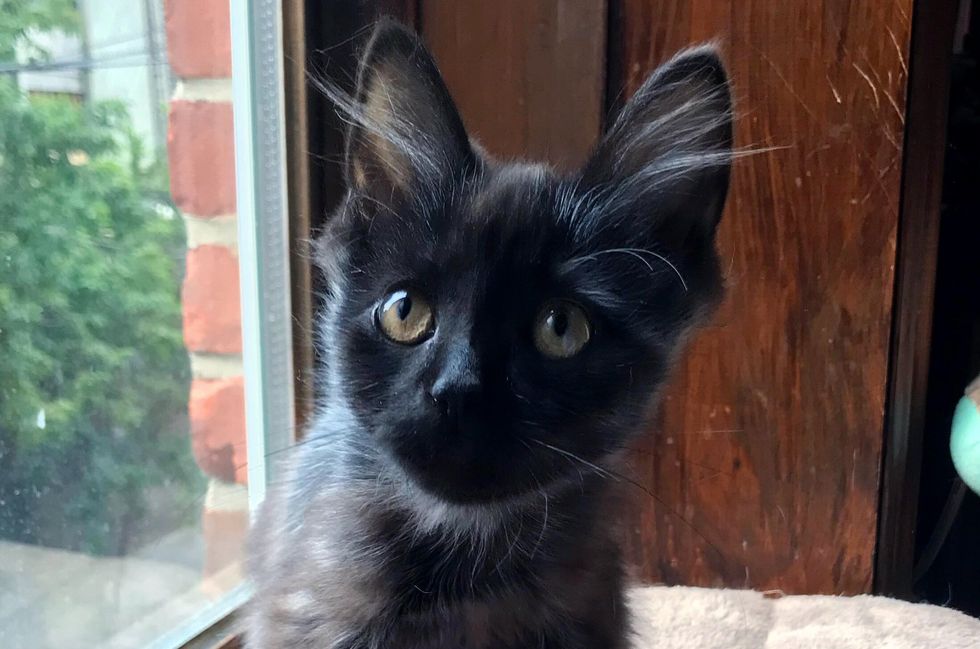 Chatons Orphelins Montréal
A resident from Montreal, Canada found a kitten outside on a very hot day in early July. He was lying on the ground by himself.

The finder sent out a plea, in hopes of getting the kitten some help. Dan, a local animal rescuer, quickly responded and together with another volunteer, Lucie, they rushed to the kitten's rescue.
The kitten was about 5-6 weeks old, just skin and bones, dehydrated and had a fever and an eye infection.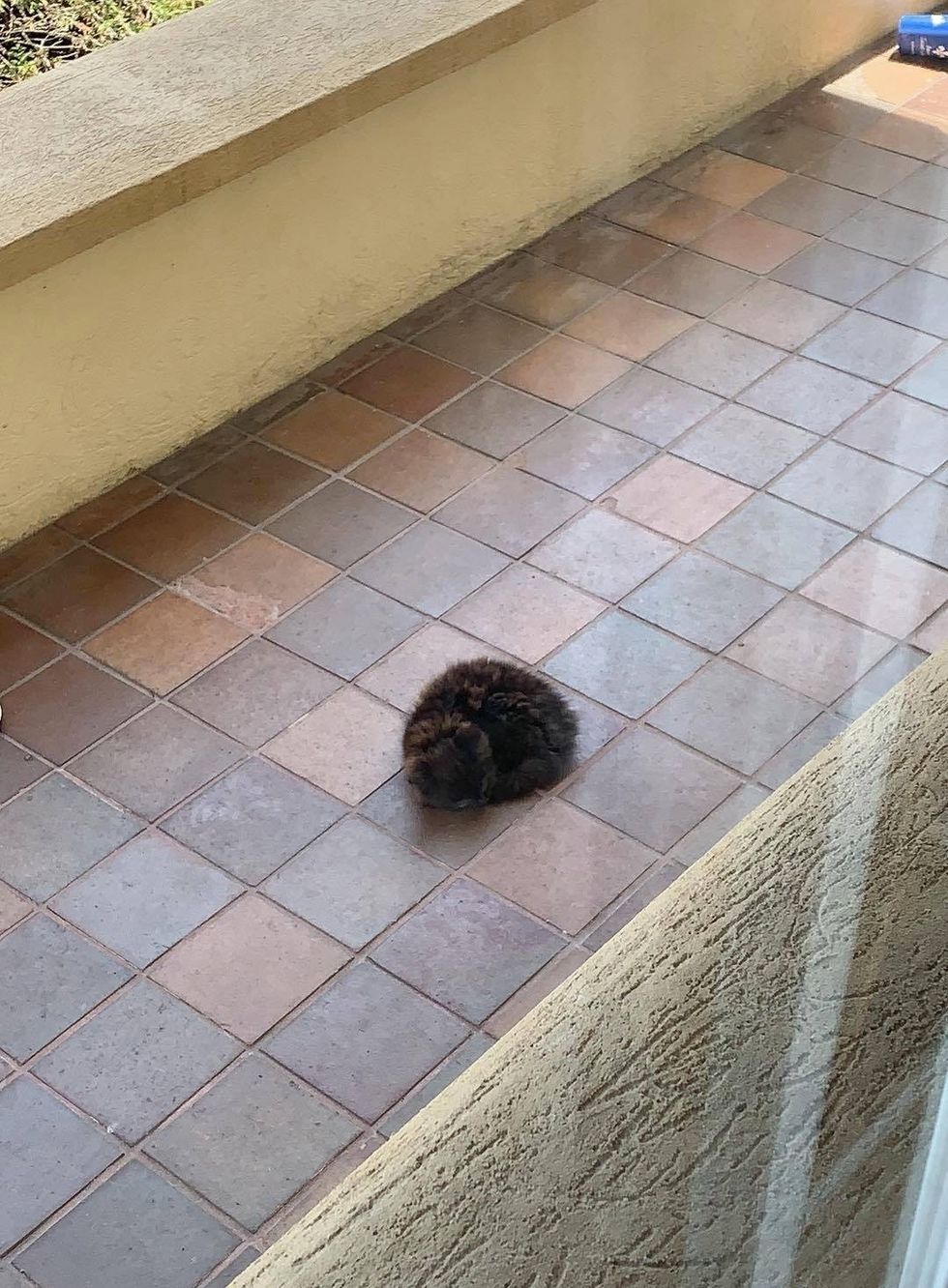 Chatons Orphelins Montréal
He barely had any strength to move around, his eyes were crusted shut. They cleaned him up and got some food in his belly.
The kitty was taken to the vet where he was given antibiotics, fluids and eye care. Despite being very fragile, he was thankful and purring the whole time.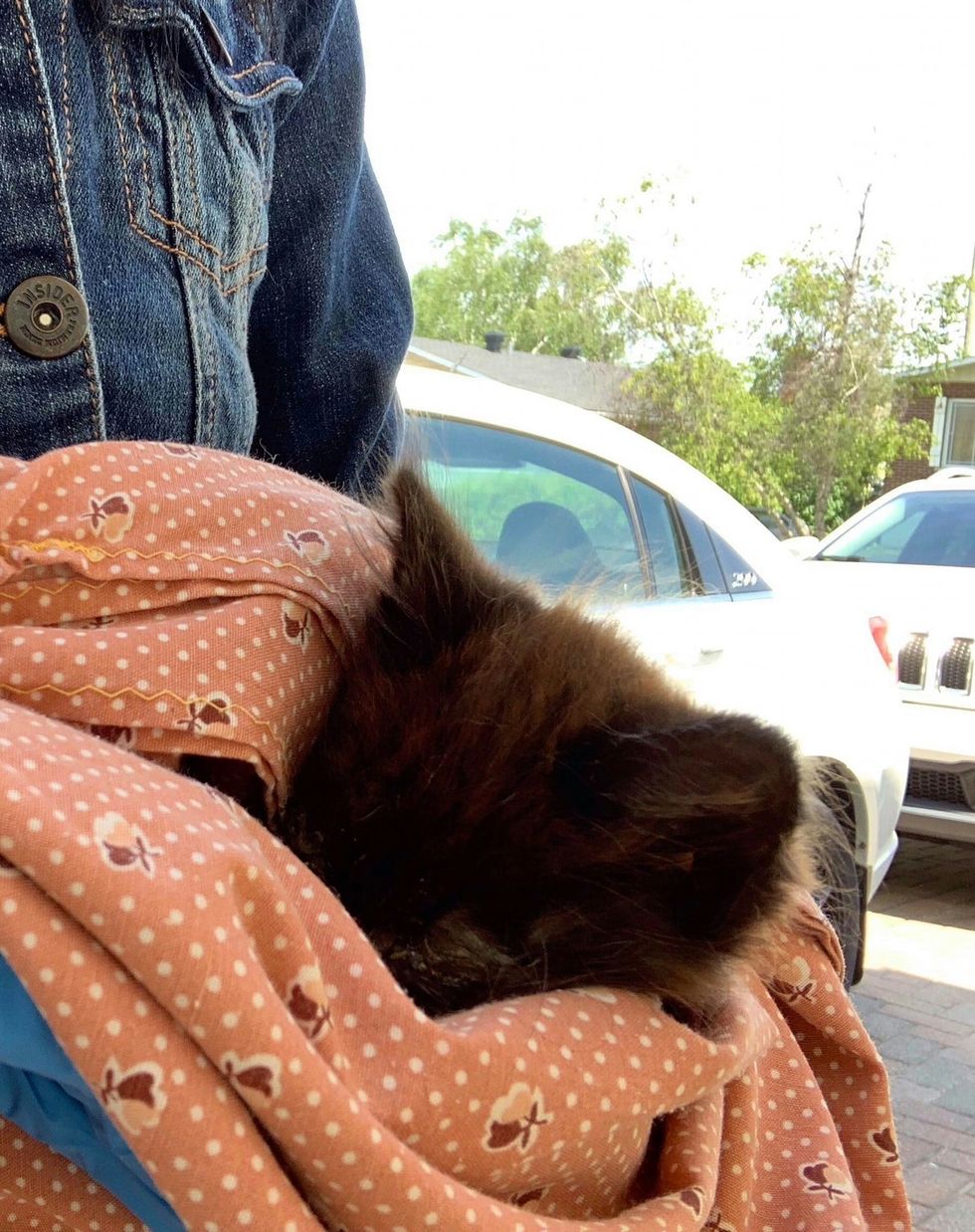 Kitten rescued from the streets, at 5 weeks oldChatons Orphelins Montréal
Chatons Orphelins Montréal, a local rescue group, took him into their care so he could heal in the comfort of a foster home. They named him Marvel.
The kitten later developed an upper respiratory infection but was quickly dealt with. Over the next few weeks, while he continued to get better, his brown coat started to shed.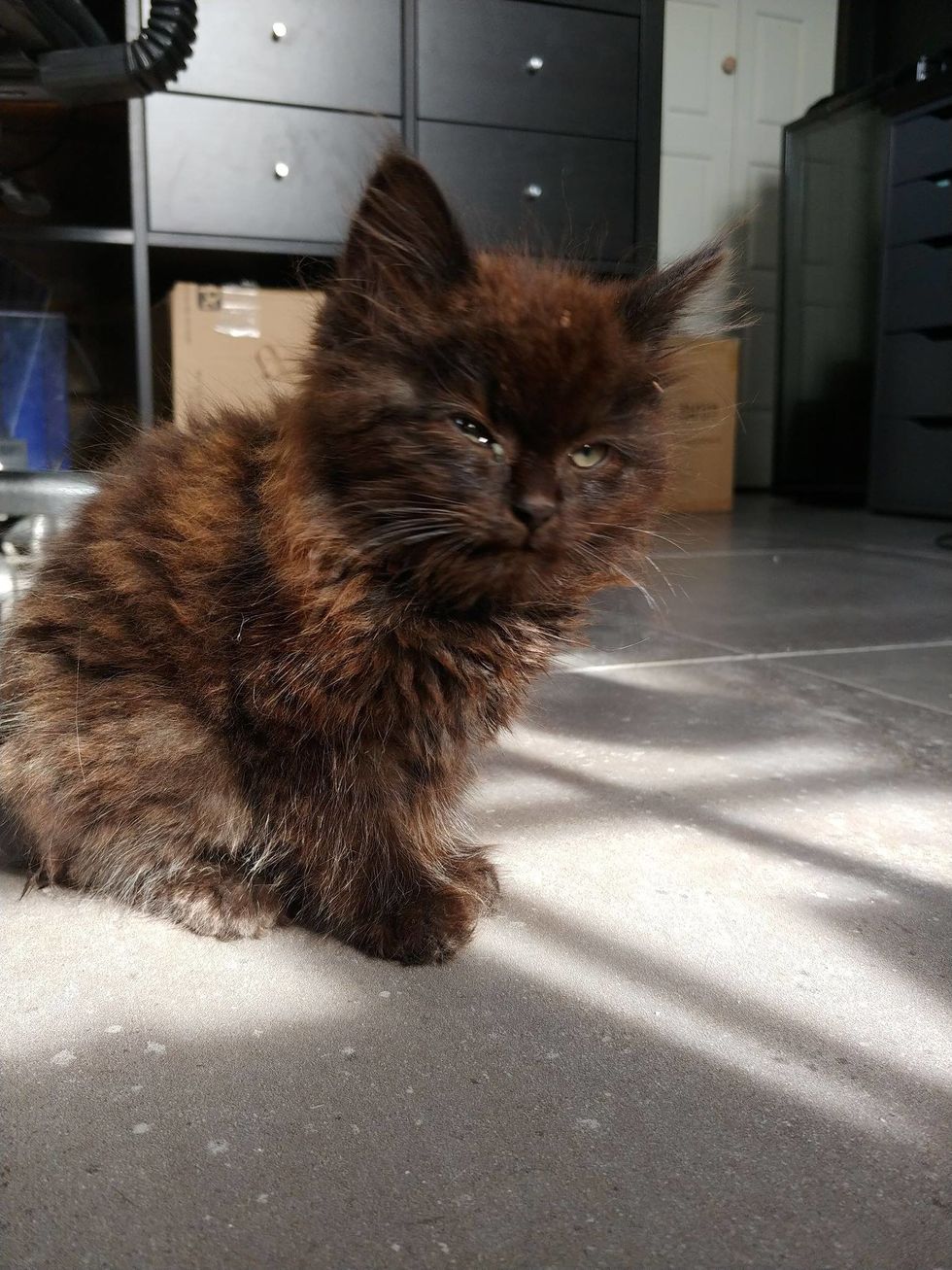 Kitten a week after rescue, at 6 weeks oldChatons Orphelins Montréal
When he was nine weeks old, they noticed he was losing his long brown fur, which left him with his short coat underneath.

"Marvel has begun to lose his brown coat. He still has patches of long hair on his body and short hair everywhere else," Celine Crom of Chatons Orphelins Montréal shared with Love Meow.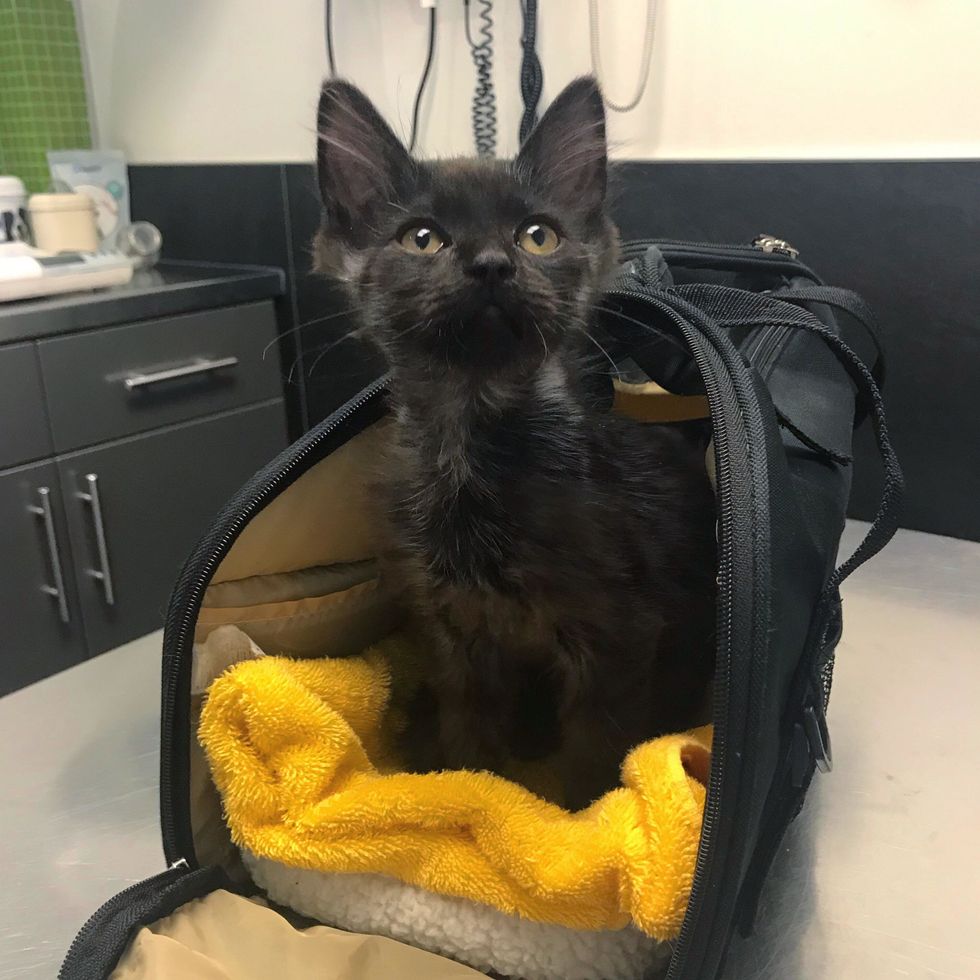 Chatons Orphelins Montréal
They are unsure about the cause of his hair loss, but the kitten is otherwise doing well, and has recovered fully from his illnesses - his eyes have cleared up and he no longer has sniffles.
Marvel is getting more playful each day with his new found energy.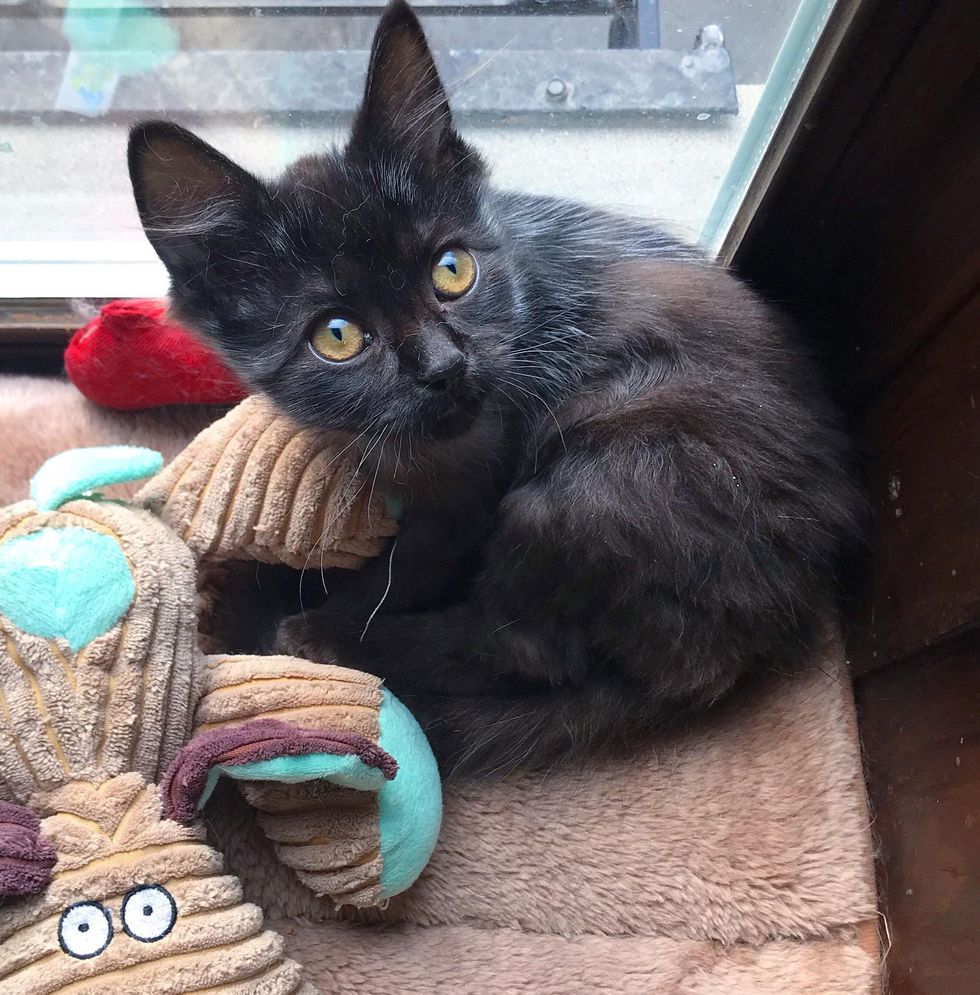 Chatons Orphelins Montréal
"He is very sweet and easy-going. He likes other kittens and always sleeps near his humans."

Now at 12 weeks old, Marvel has blossomed into a gorgeous panther kitty with bright eyes and an adorable personality.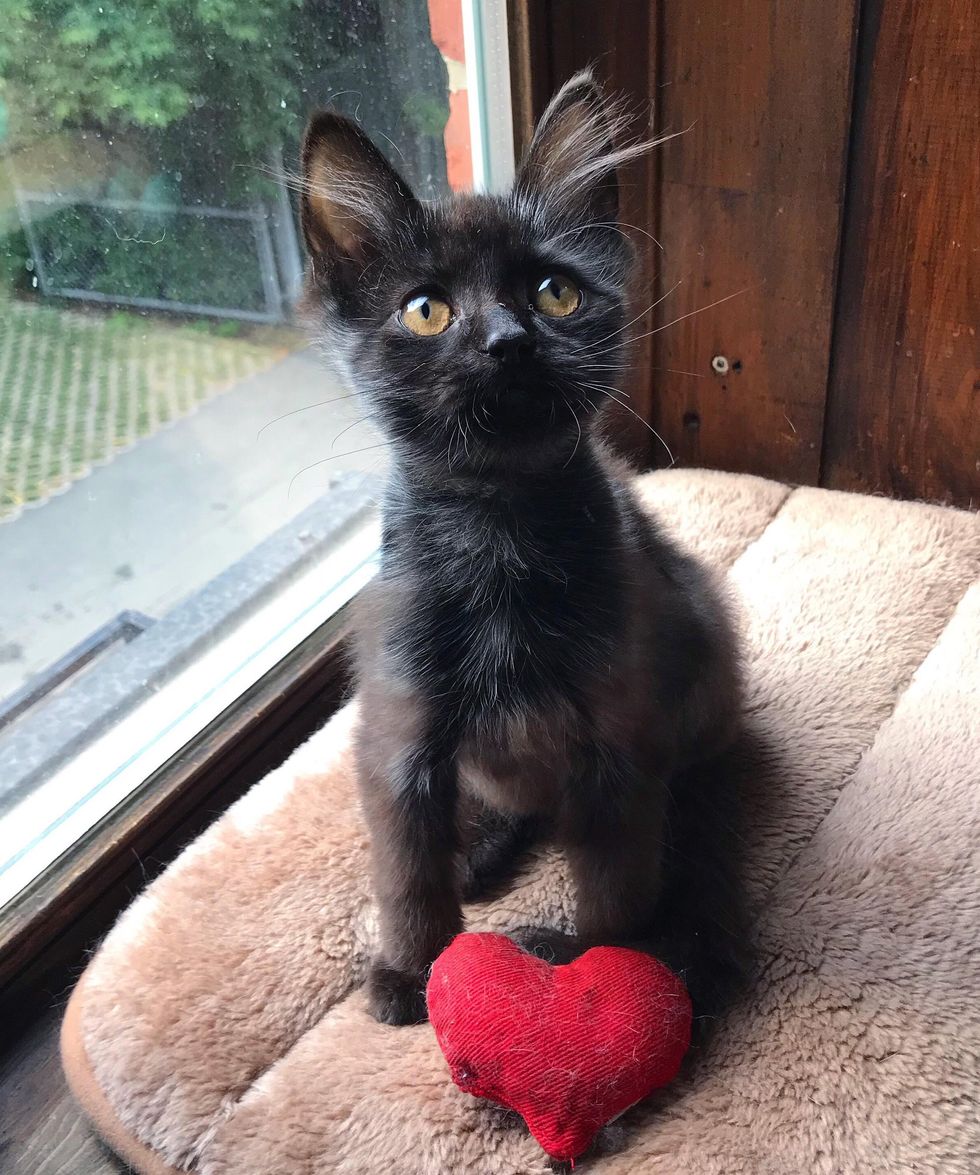 Chatons Orphelins Montréal
The former alley cat was taken off the streets and given a chance at a better life.
He's so happy that he will never be alone again and is constantly loved.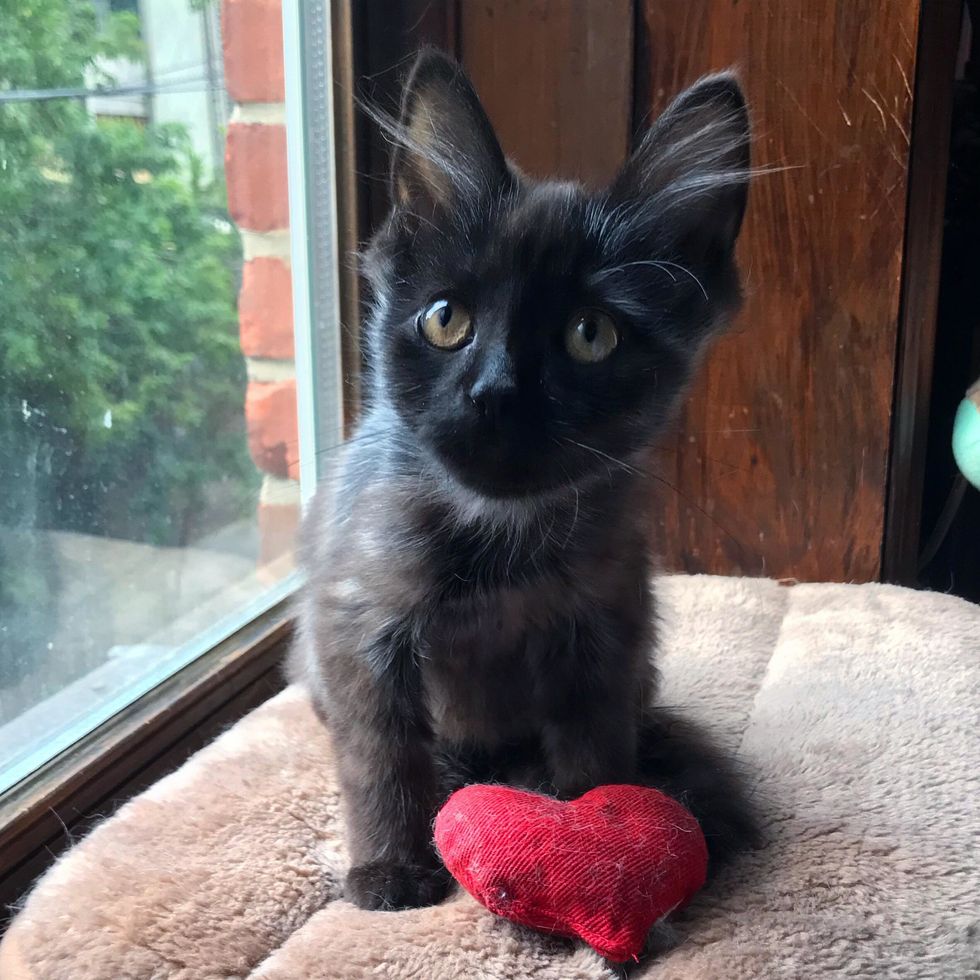 Chatons Orphelins Montréal
Follow updates on Marvel and Chatons Orphelins Montréal on Facebook.

Watch Marvel then and now in this video:
Rescued kitten then and nowyoutu.be
Share this story with your friends.

Related story: Stray Kitten Befriends Engineer at Construction Site, Cuddles Him and Won't Let Go