A little kitten somehow survived being picked up by a front loader and dumped into a bin of concrete and finally rescued by a construction worker who acted with quick thinking. Willie Harris keeps his eyes on each load, then on Thursday afternoon, something different caught his eyes. "At the very last minute, I saw a little fur ball... I thought it was an old glove or something that would be in the rocks," he said via 13abc.
It turned out to be a little kitten, only 3 weeks old. "I ran down the steps, cut off the machine and jumped in... I thought it was dead, but then it scratched me. I said, 'its alive!'" Harris said in an interview with 13abc.
They named the little ginger Lucky and took him to a local shelter to have the kitten checked out. "Just a couple of very minor injuries which is very surprising considering everything it seems he went through," reported Cind C via 13abc.
Video:
Lucky after the rescue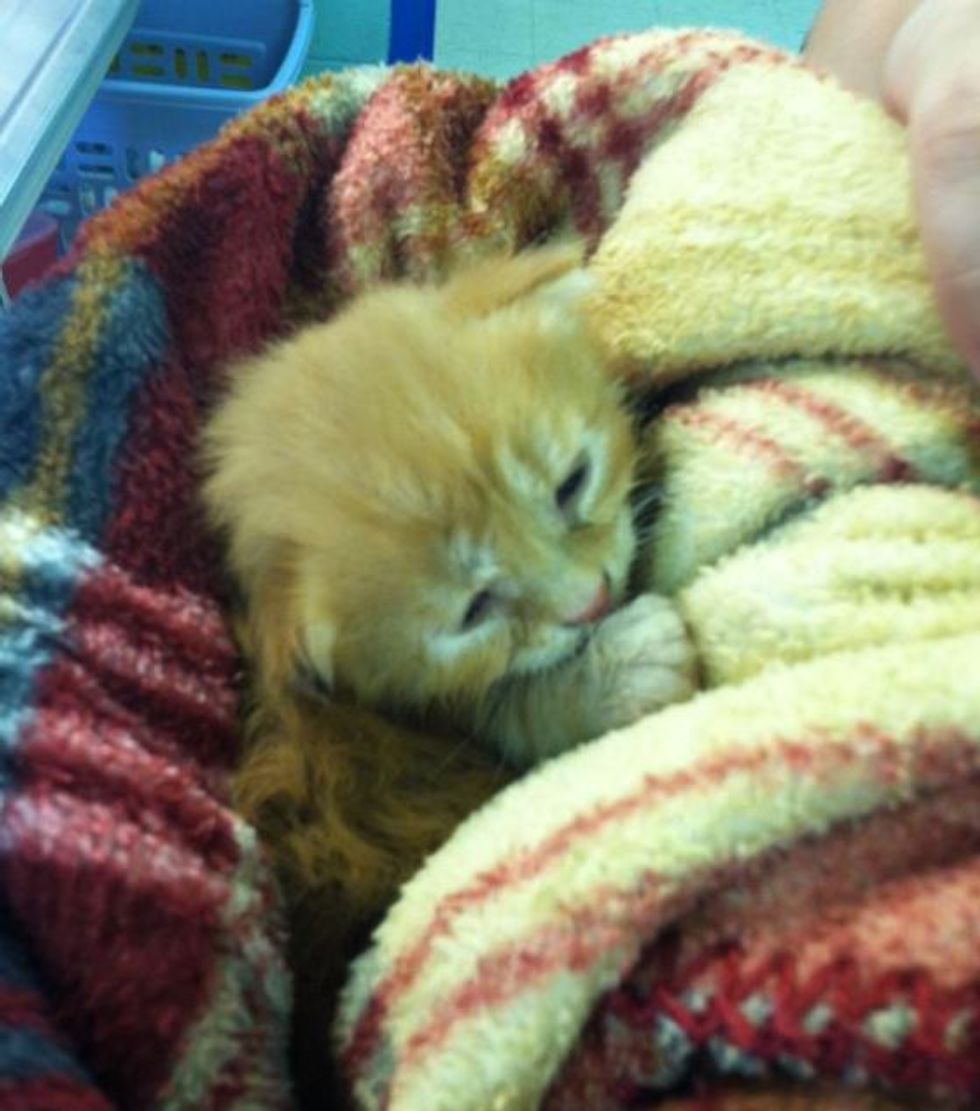 Source 13abc.