A tiny orphaned kitten was brought to a shelter after he was found wandering the streets all alone.
A woman took him in and changed his life forever.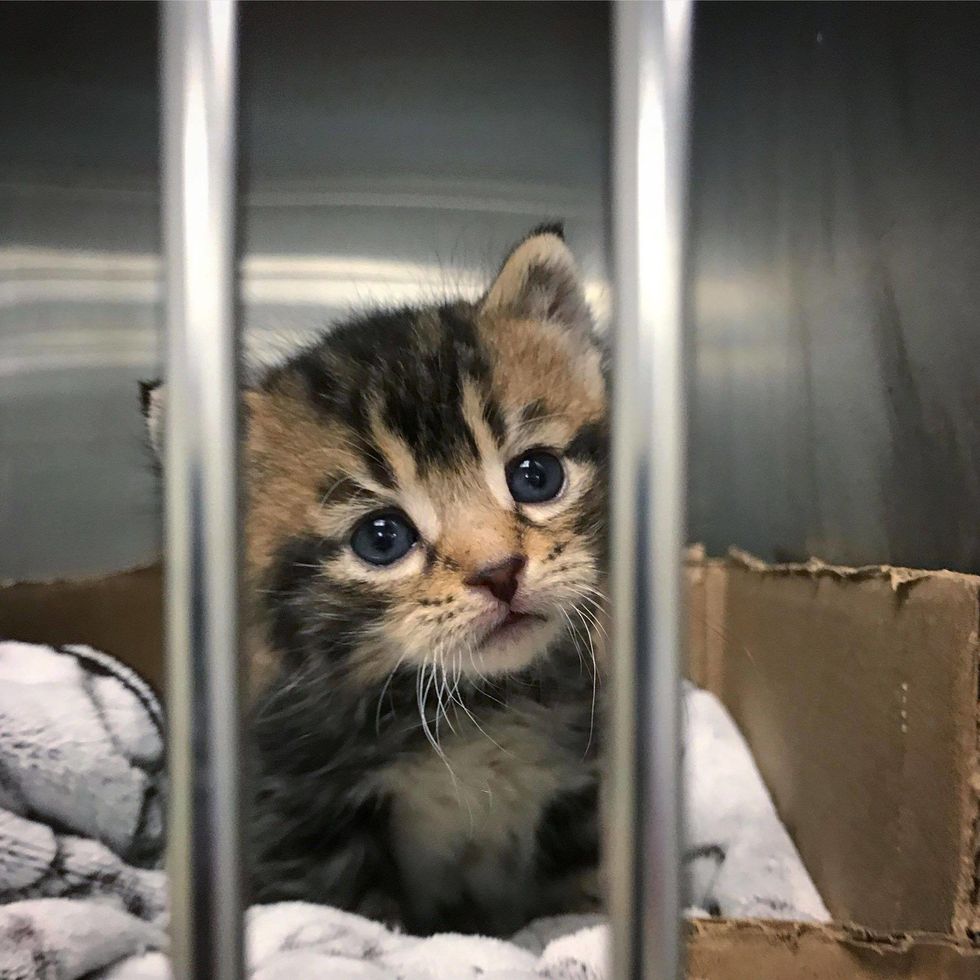 Chatons Orphelins Montréal
The little tabby was spotted by a Good Samaritan in Montreal, Canada. At three weeks old, he needed round-the-clock care that the shelter wasn't able to provide. They couldn't keep the kitten but refused to give up on him.
They reached out to a local rescue group Chatons Orphelins Montréal and asked if they could help. Danielle, a foster volunteer from the rescue, immediately went to pick him up. It saved his life.
When she met the tiny bundle of fur for the first time, he walked right up to her and started meowing. He crawled into her lap and immediately started to cuddle.
They named him Spirou, and he quickly proved to be a people cat.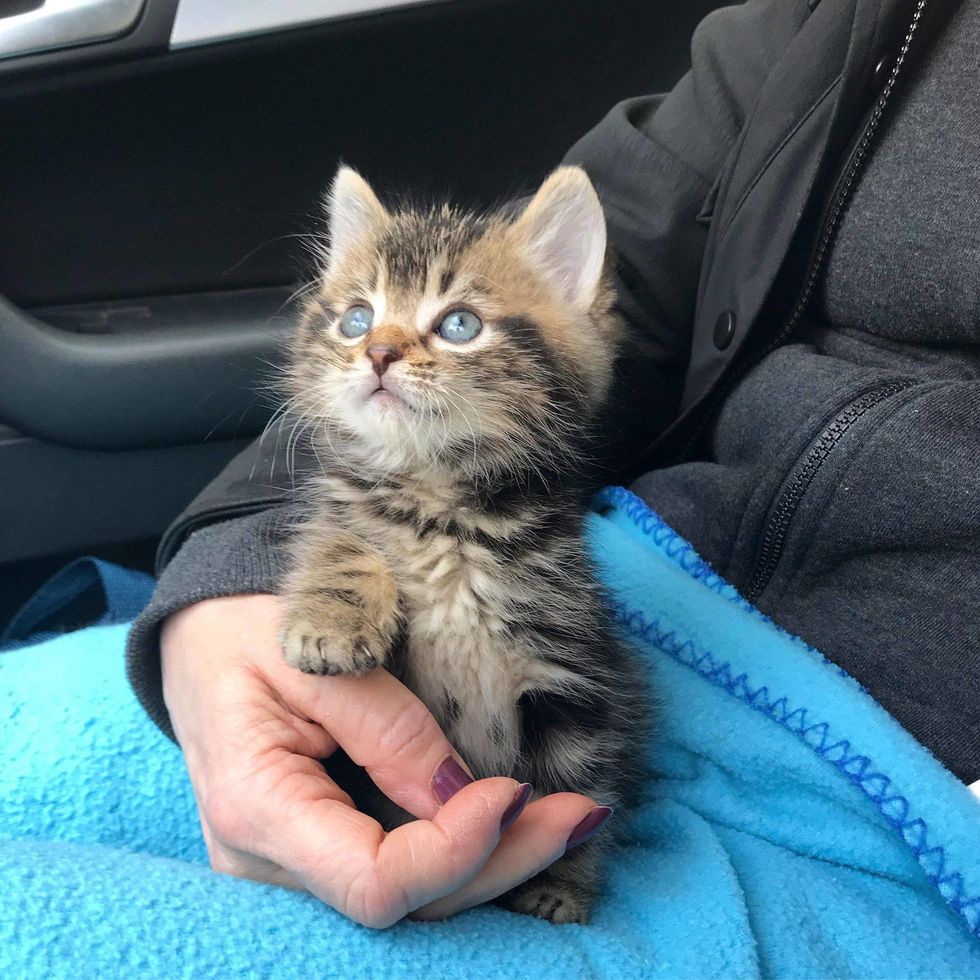 Chatons Orphelins Montréal
Spirou is vocal and very clingy. He would follow Danielle around the house and wouldn't stop meowing until he was placed in her arms.
"He kept calling his foster mom until she picked him up and held him," Celine Crom of Chatons Orphelins Montréal told Love Meow. "He always wanted her attention and was very affectionate."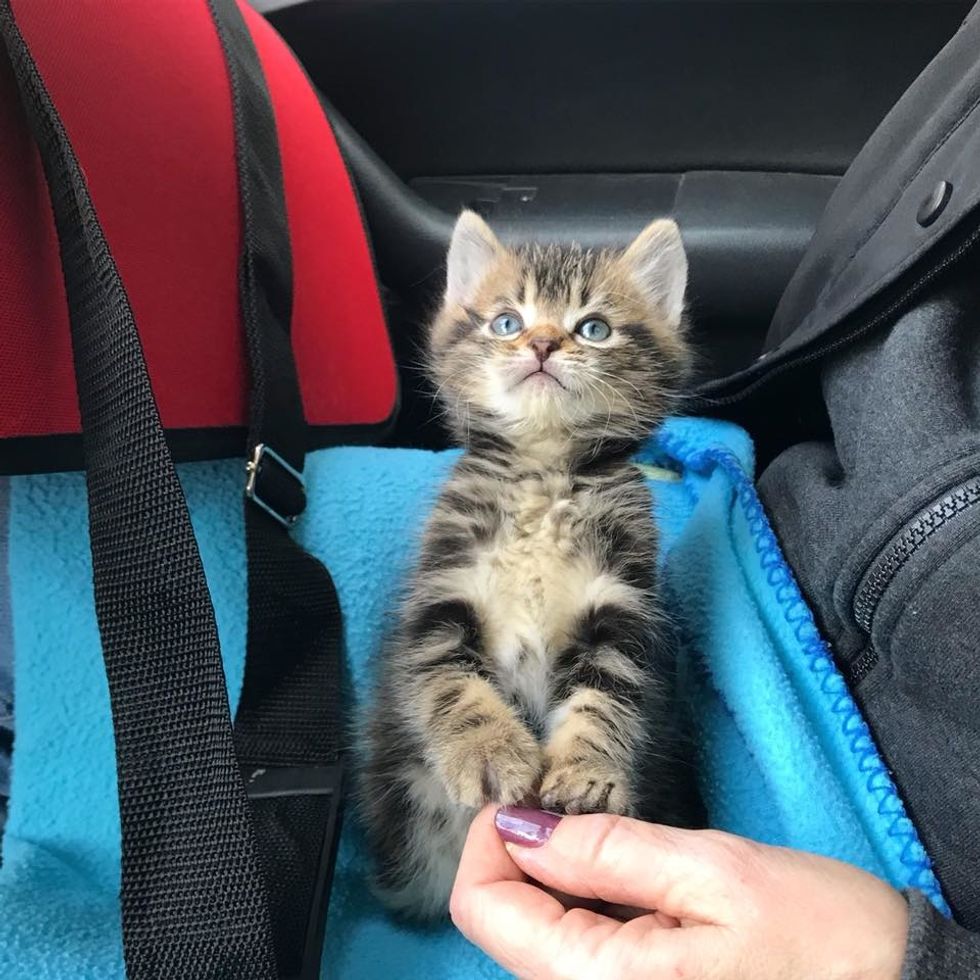 Chatons Orphelins Montréal
Spirou learned to eat solid food like a champ and became very playful and rambunctious as he grew. He reached one milestone after another, and his love for cuddles only got stronger.

"He was never far from his foster mom so he could jump into her arms for hugs anytime he wanted."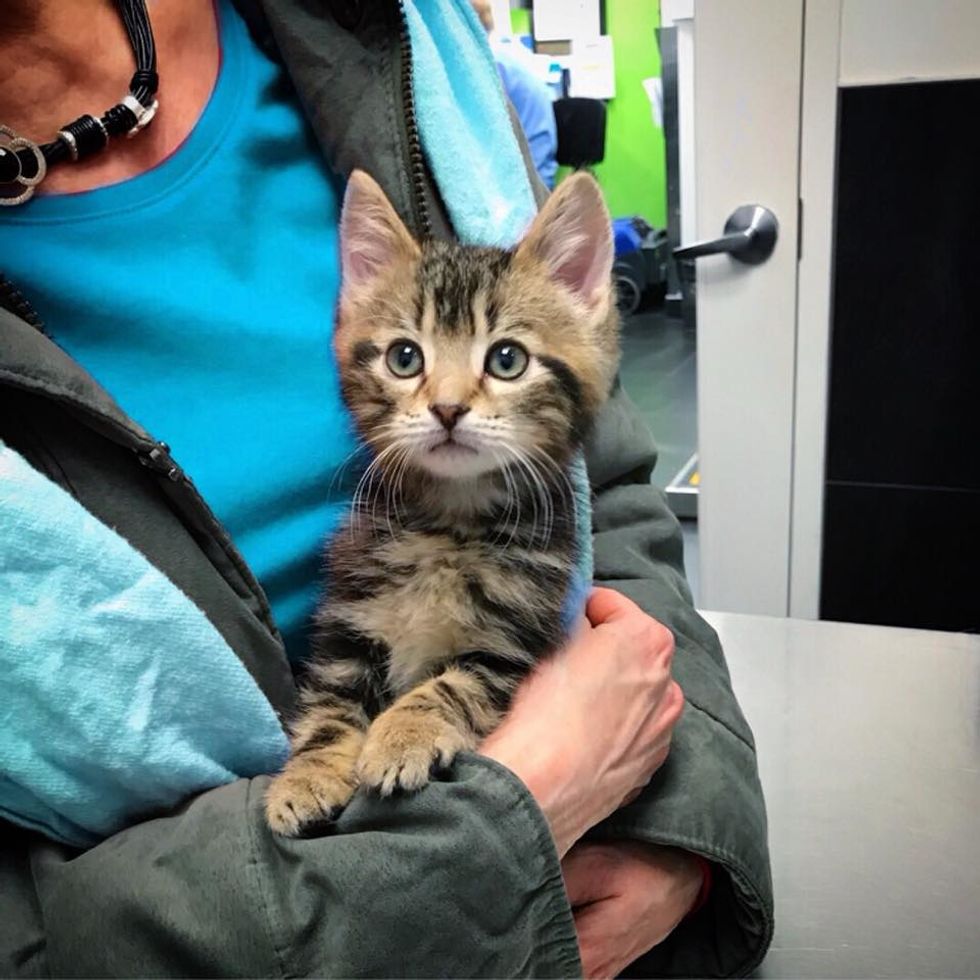 Chatons Orphelins Montréal
At 11 weeks old, little Spirou finally had his dream come true.

"He found his perfect match and started a new life with a wonderful family," the rescue said. "Spirou is very loving and wants his humans attention at all times. He likes to give nose kisses and is not afraid of anything."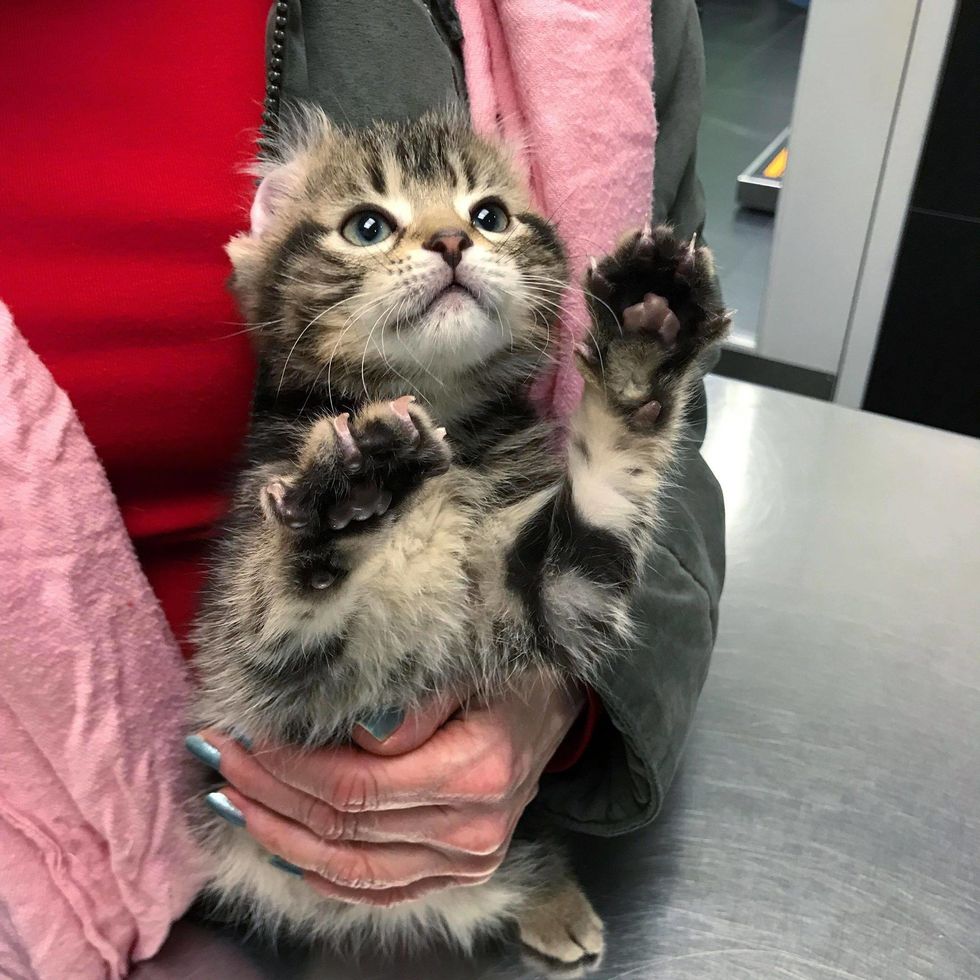 Chatons Orphelins Montréal
He was the king at his foster home, and now he's ruling the roost at his forever loving home.

"Spirou has blossomed into a happy, healthy kitty thanks to his foster mom who saved him. He's grown up quite a lot, but is still a baby at heart."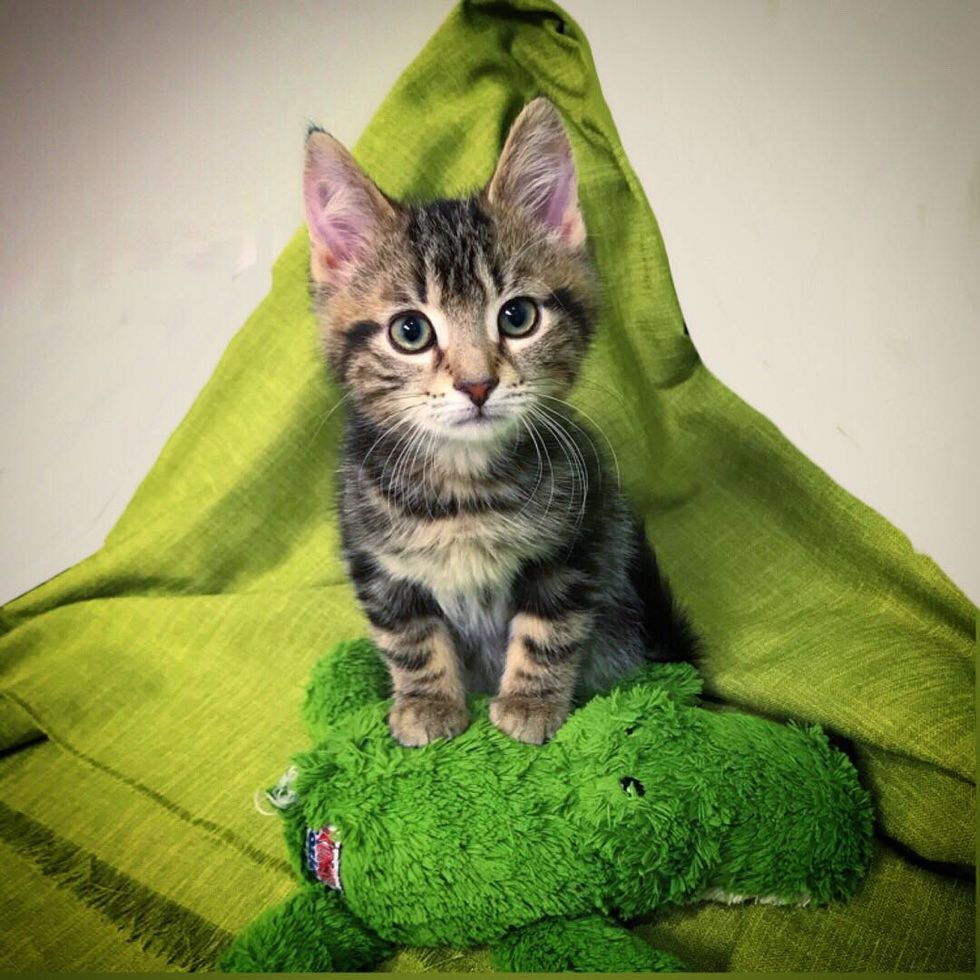 Chatons Orphelins Montréal
The tabby boy has come so far since the day he was rescued.
"He was a little ball of sweetness that needed constant attention."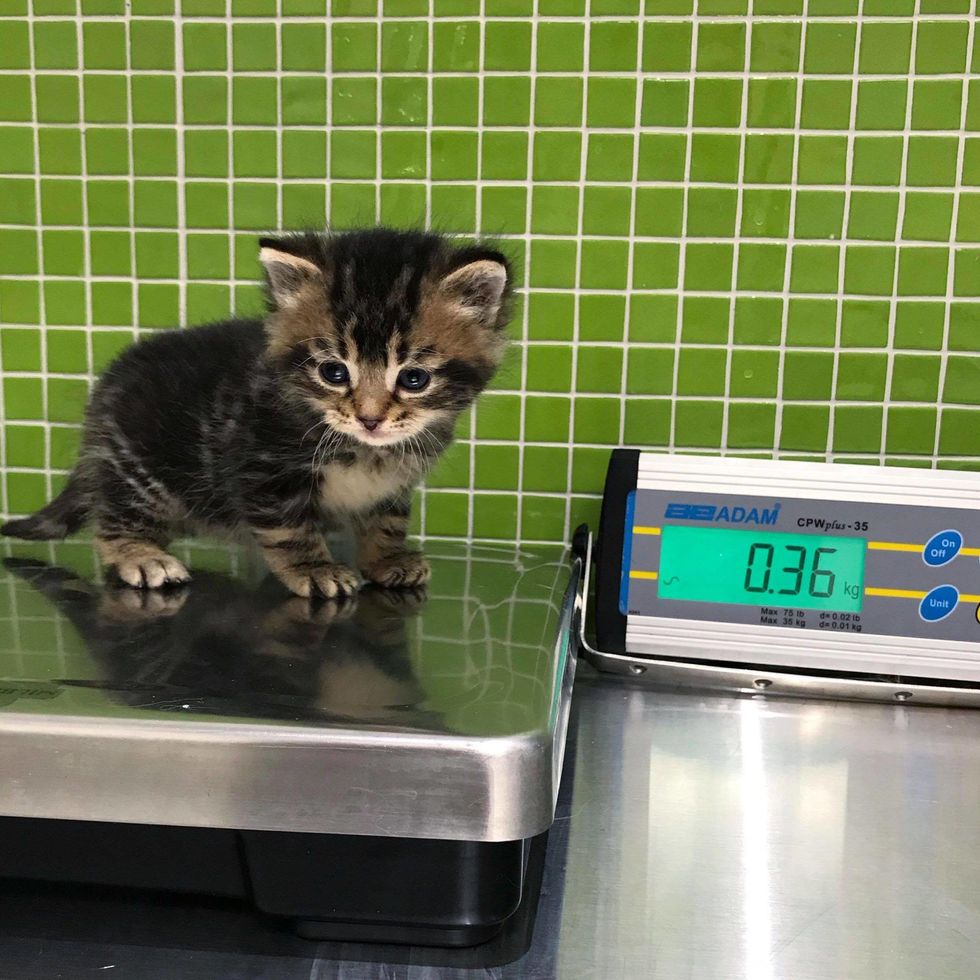 Chatons Orphelins Montréal
Look at him now!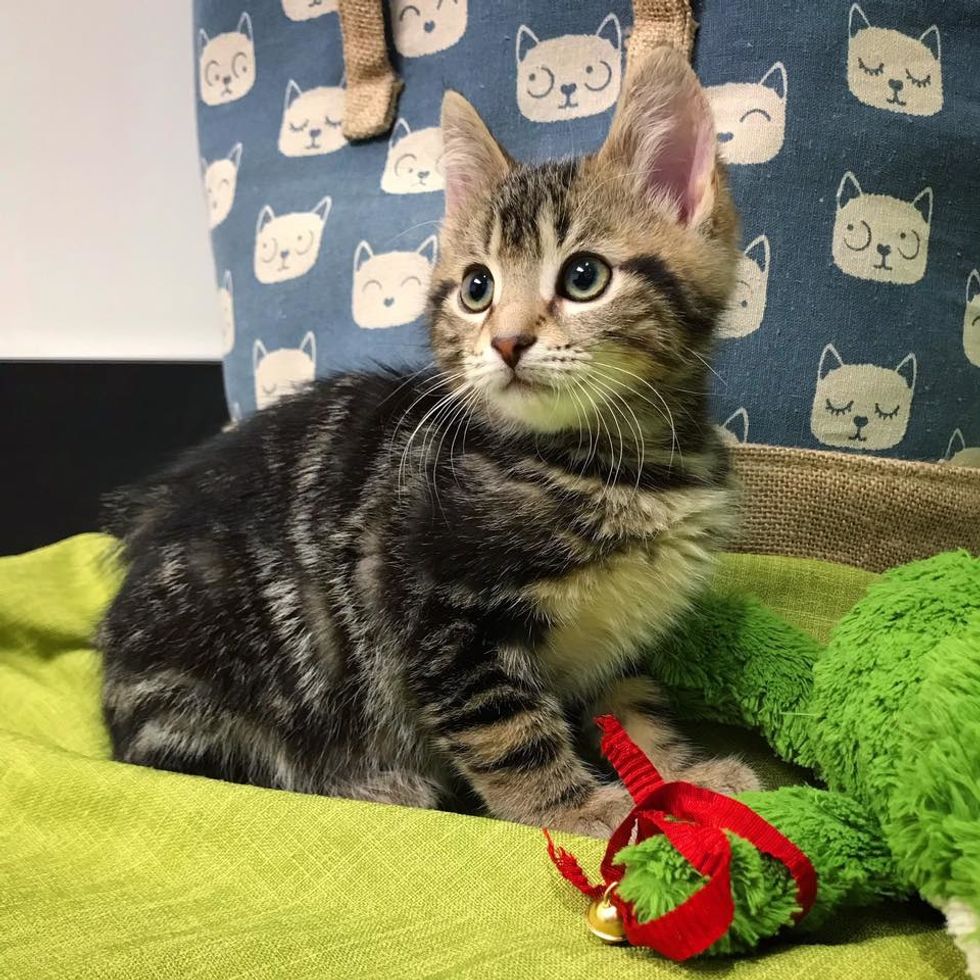 Chatons Orphelins Montréal
Follow Chatons Orphelins Montréal on Facebook.
Related story: Kitten Rescued From Street in Unbearable Heat Finds Love Through Cuddles