A tiny kitten was found crying in the middle of the street in the desert heat in downtown Las Vegas. Theresa, an animal rescuer, was working on a TNR (trap-neuter-return) project when she heard his pleas.
She got the kitten to safety and knew just the right person to help this little guy.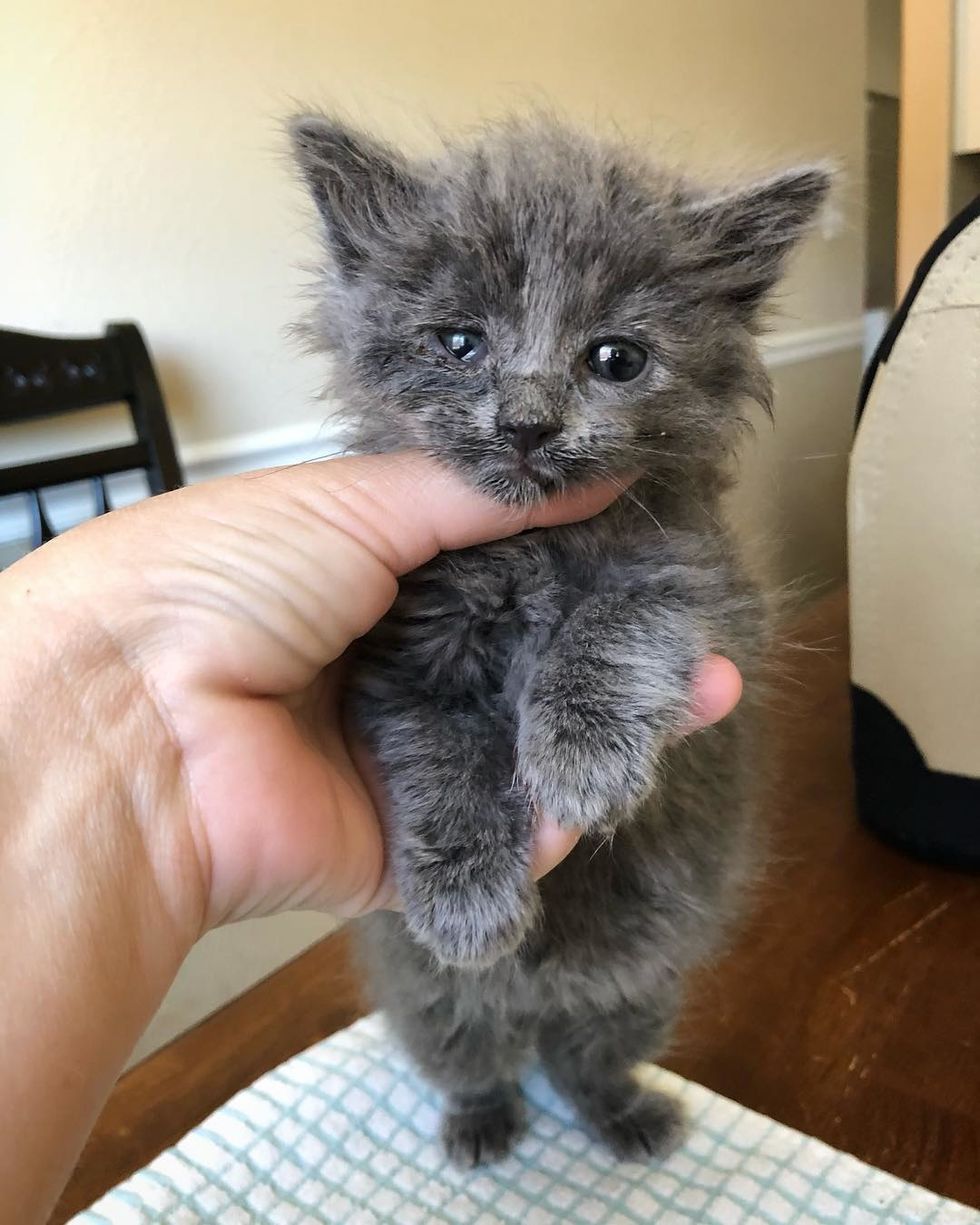 Nikki Martinez @myfosterkittens
Nikki Martinez, a Las Vegas based animal rescuer/foster, received a text from Theresa about the kitten needing a foster home. "He was all alone screaming in the scorching hot sun," Nikki told Love Meow. "Everyone I know was full but I could take him. What's one more."

The tiny bundle of fluff named Bert was just skin and bones. He had an eye infection that needed medical attention. The kitten was starving and quickly scarfed down his food after he arrived.
In just one day, little Bert had adjusted to the comfort of indoor life. After he had his first cuddle with Nikki, he wanted more and was eager for affection and love.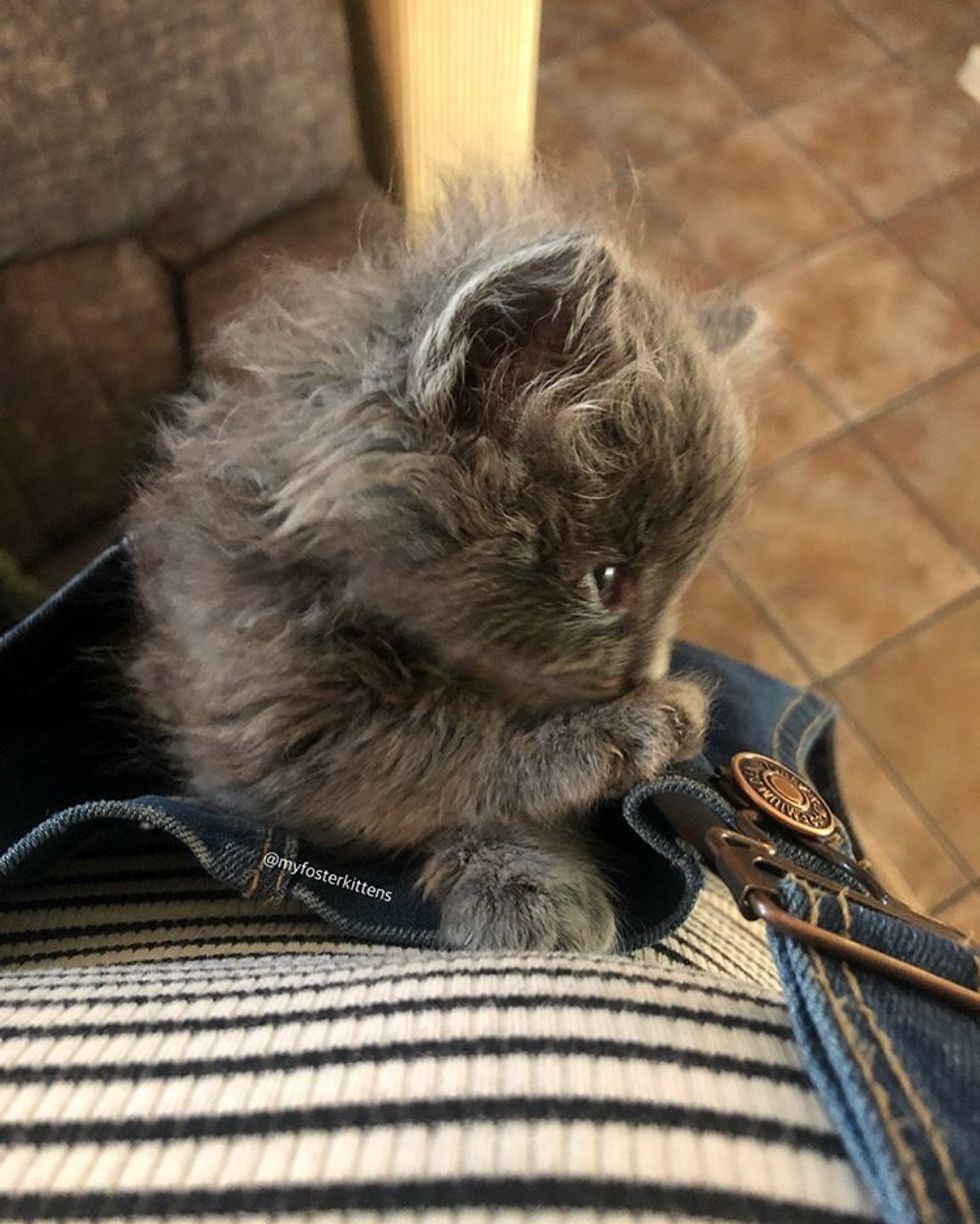 Nikki Martinez @myfosterkittens
"He's been a lovebug from the start."

A few days later, his eyes cleared up and he had put on weight and gained a lot of energy. He became a very playful and bouncy kitty, scampering around the room like he owned the place.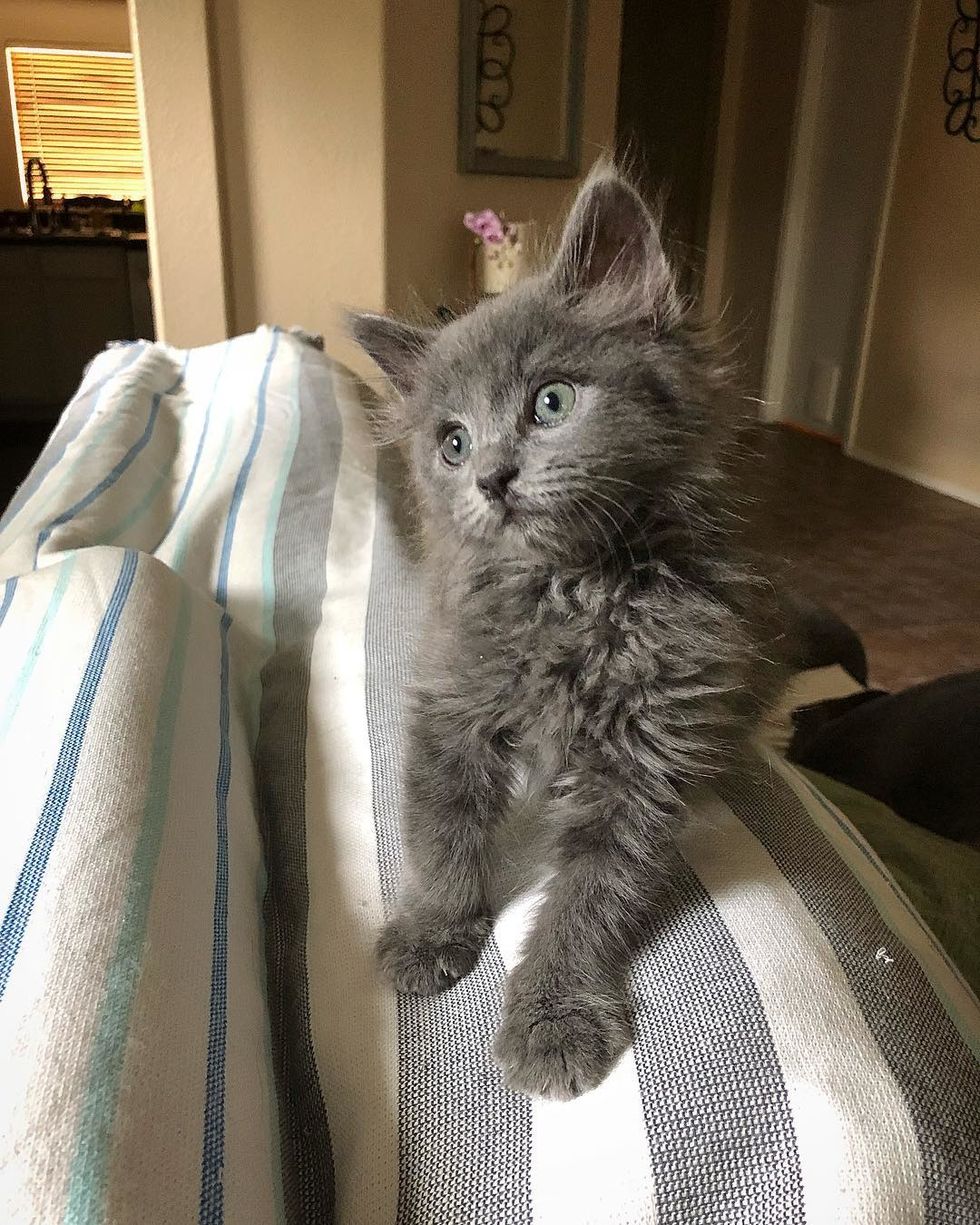 Nikki Martinez @myfosterkittens
"Throughout the day I saw a grey fuzzy blur zoom by me. Bert has the most incredible energy and he is in zoomie-mode 24/7."
The little guy wouldn't stop running and playing. He was so happy to be healthy and himself again.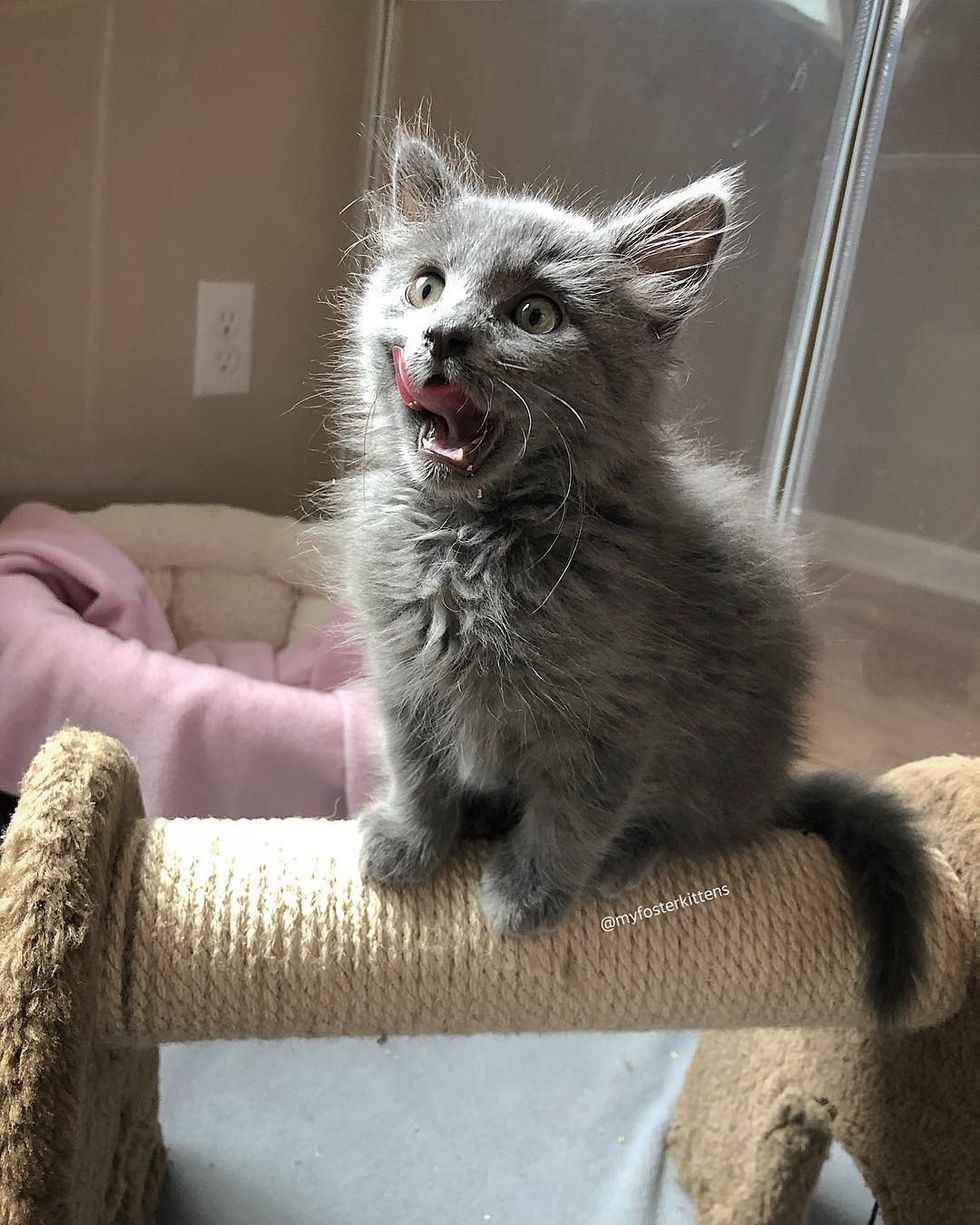 Nikki Martinez @myfosterkittens
Bert the prince of his foster home!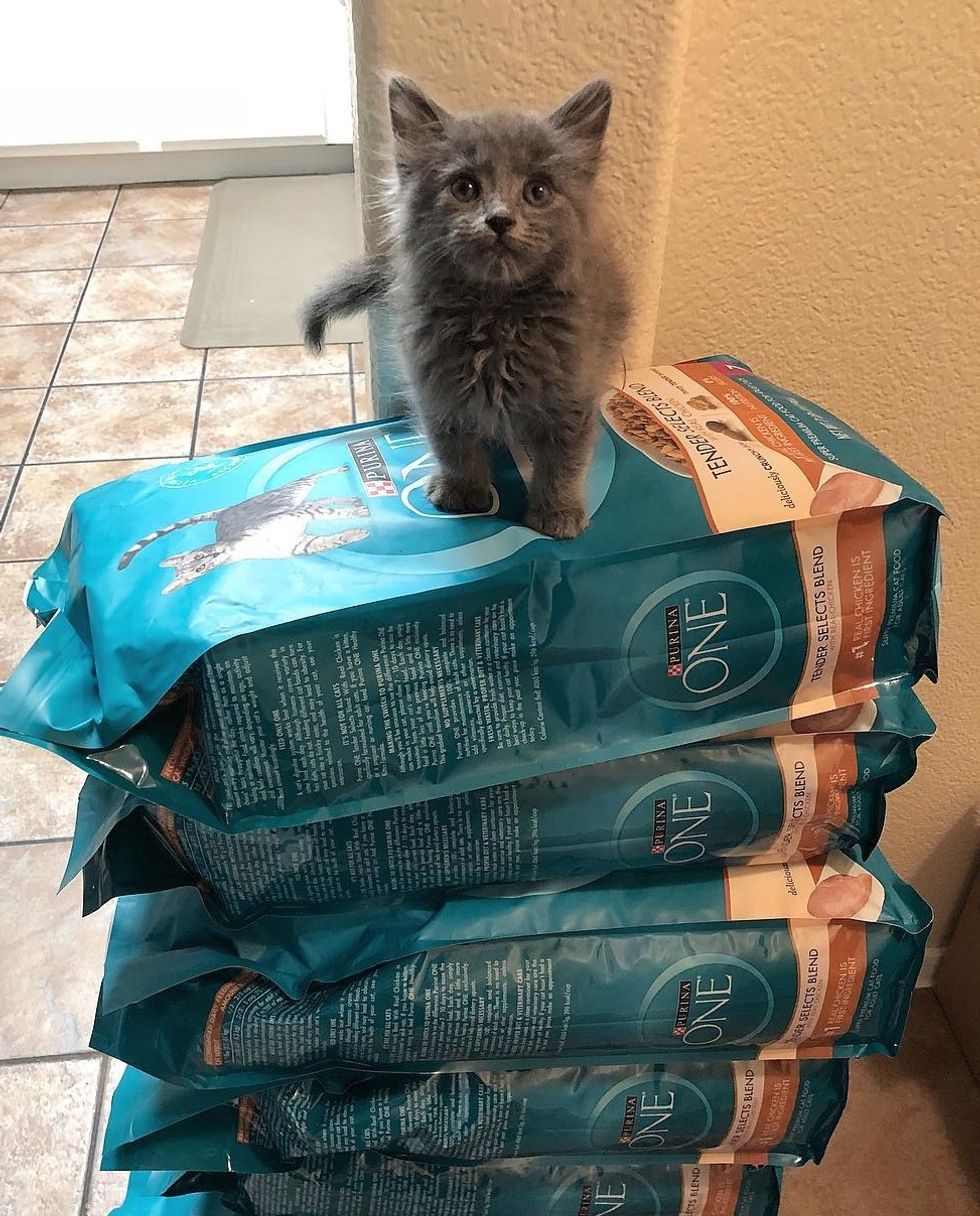 Nikki Martinez @myfosterkittens
When he was not cuddling with his foster parents, he tried to force a hug with his foster sister Shadoobie, who prefers having her own space, but Bert was very persistent.
Bert tried to win his Foster Sister over.
"No kitty is meant for life on the street, but especially him. He's a sweet boy," Nikki said. "Even though his eye is totally healed, he'll always be our wonky-eyed Bert."

By the end of the day, Bert curled up next to Nikki and fell asleep with her by his side.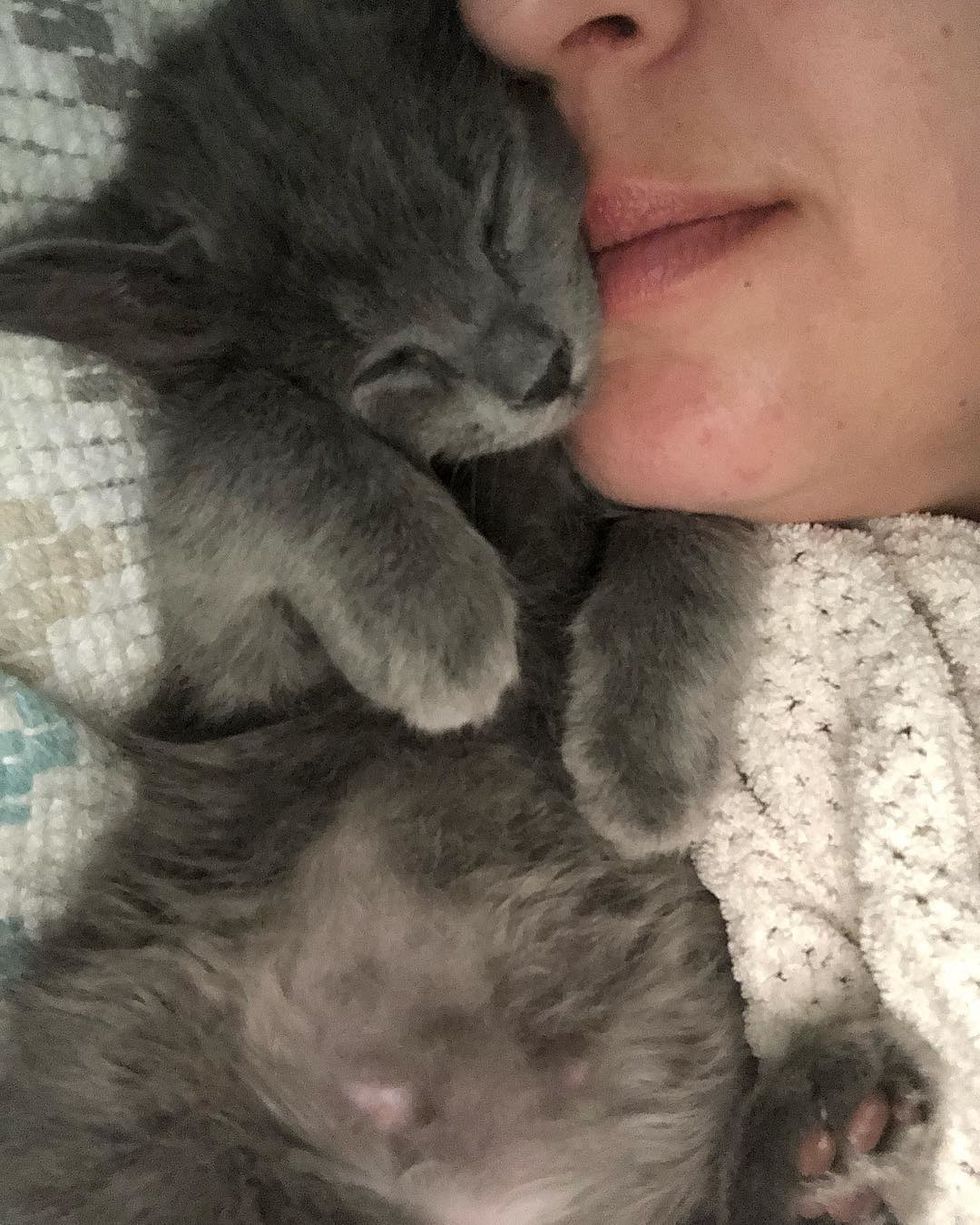 Nikki Martinez @myfosterkittens
"People ask me all the time if we are going to adopt our fosters. We aren't in a position to adopt another pet but let me tell you, he would have been the one," Nikki said. "I am excited for him to start his new life in his forever home."
It's been almost two months since they found little Bert crying on the streets. The fluffy boy has grown by leaps and bounds.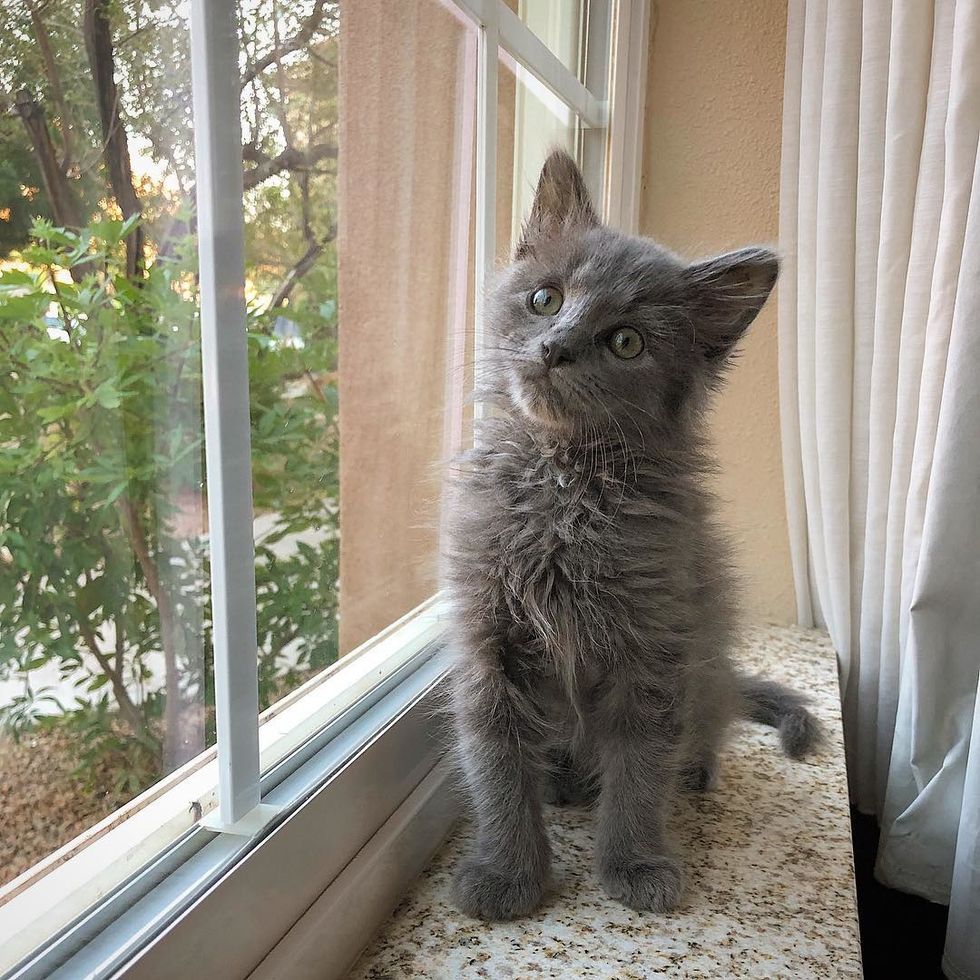 Nikki Martinez @myfosterkittens
Today Bert went to his forever home in Arizona to meet his feline siblings Daisy and Dusty, both grey kitties just like Bert.
"I'll miss you precious boy. It's been an absolute pleasure being your foster mom."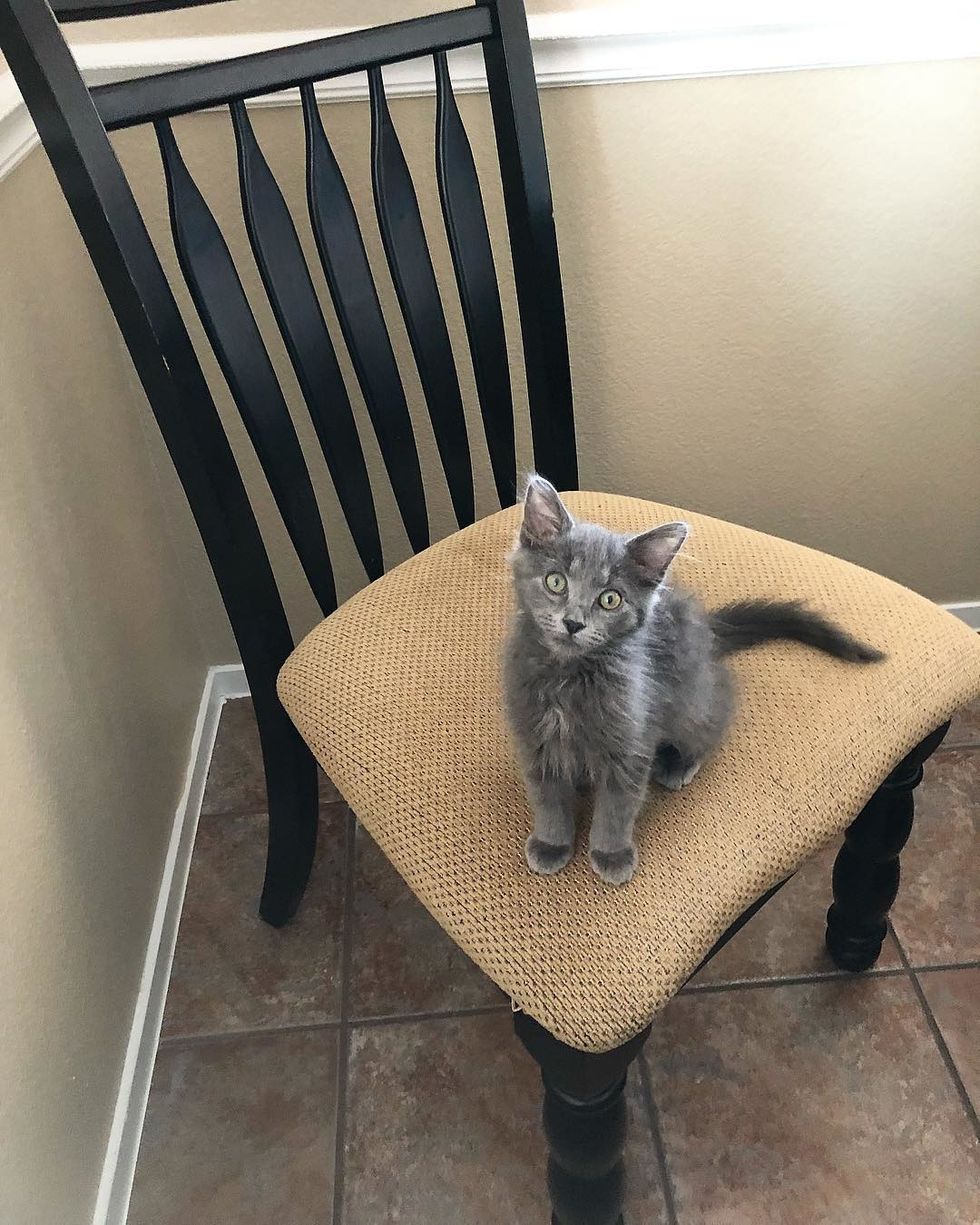 Nikki Martinez @myfosterkittens
Share this story with your friends. Follow Nikki's rescue/foster kitties on Facebook and Instagram @myfosterkittens.
Related story: Kitten with Special Needs Clings to Foster Dad for Love After He was Saved from Streets in the Heat