A runty kitten was found all alone without a mother in sight by a few kind neighbors in Pennsylvania. He was so tiny and very hungry.
Knowing that the kitten wouldn't make it on his own for much longer, they rushed him to a family that they knew, could help.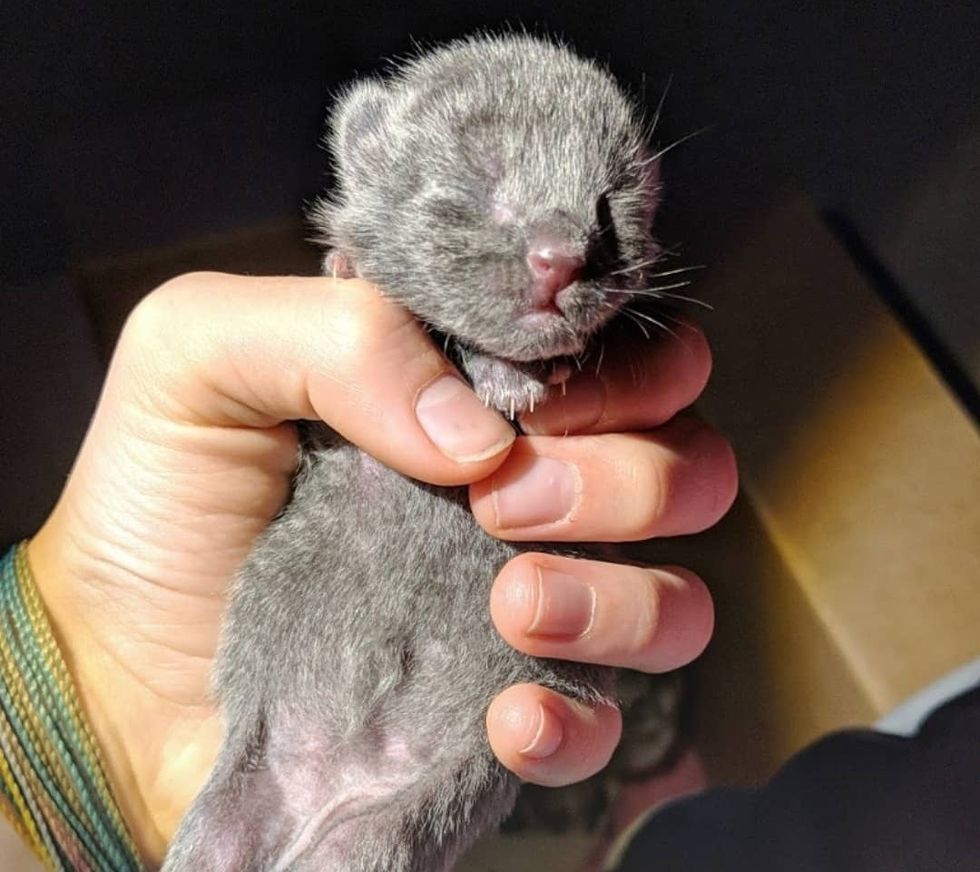 Riley @fosterkittens86
Riley, 11 years old, and her family were fostering a cat mama and her kittens at the time when they heard about the little singleton. "I took him in when he was just a few hours old," Riley told Love Meow.

The kitten named Mink was very fragile but had an amazing will to live. When he was given his first meal, he latched on right away and gulped down a full syringe of kitten formula. Riley continued feeding him around the clock while keeping him hydrated with Pedialyte as the kitten was battling with some digestive issues.
Mink was so young that he had to be kept warm at all times. They gave him a snuggle kitty toy with pulsing heartbeat as a source of comfort so he wouldn't feel alone.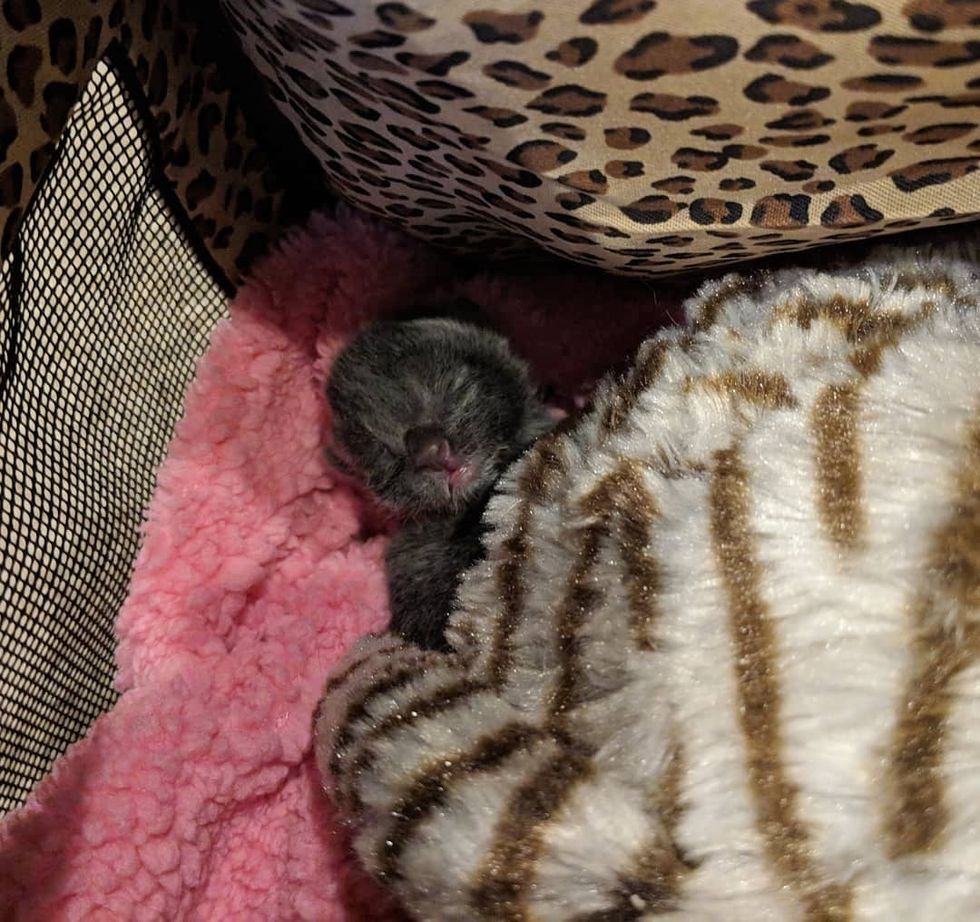 Riley @fosterkittens86
When his eyes cracked open, Mink screamed for attention from Riley and demanded snuggles after every meal.
"He's the sweetest kitten who always wants affection," Riley said. "He grew fast since he liked to eat two to three times as much as kittens his age usually do."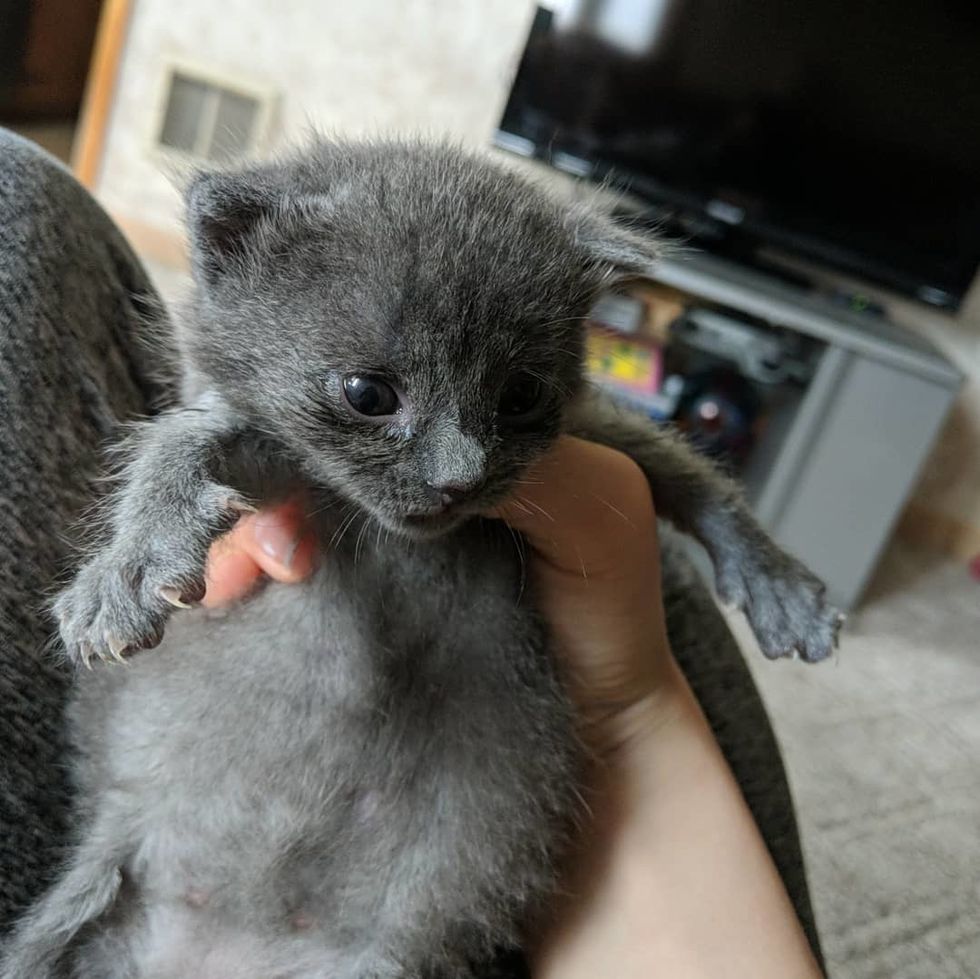 Riley @fosterkittens86
The tiny runt quickly caught up in size and unleashed his playful and mischievous side as he built up strength in his legs to walk and explore.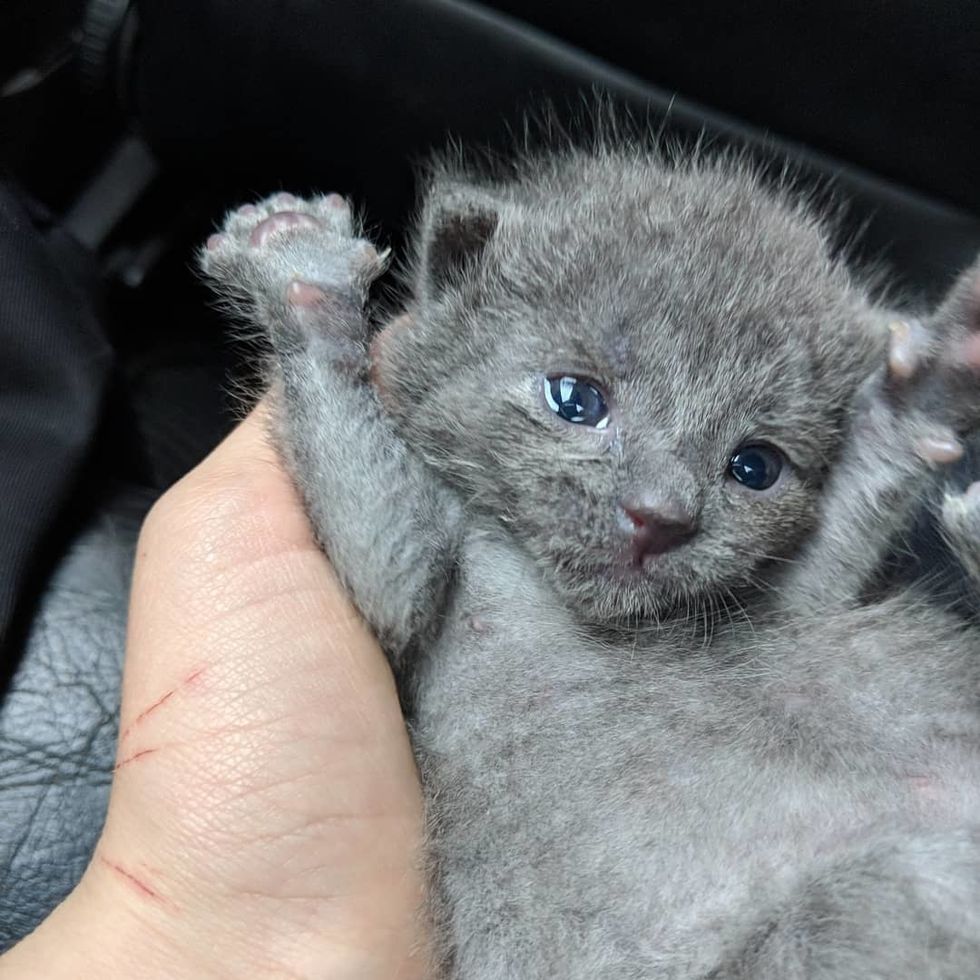 Riley @fosterkittens86
"When you walk in the room, he meows until you scoop him up and he loves to put his paws on his face and then yours. He never stops purring," Riley said.
Mink cuddled up to his foster mom after a big meal.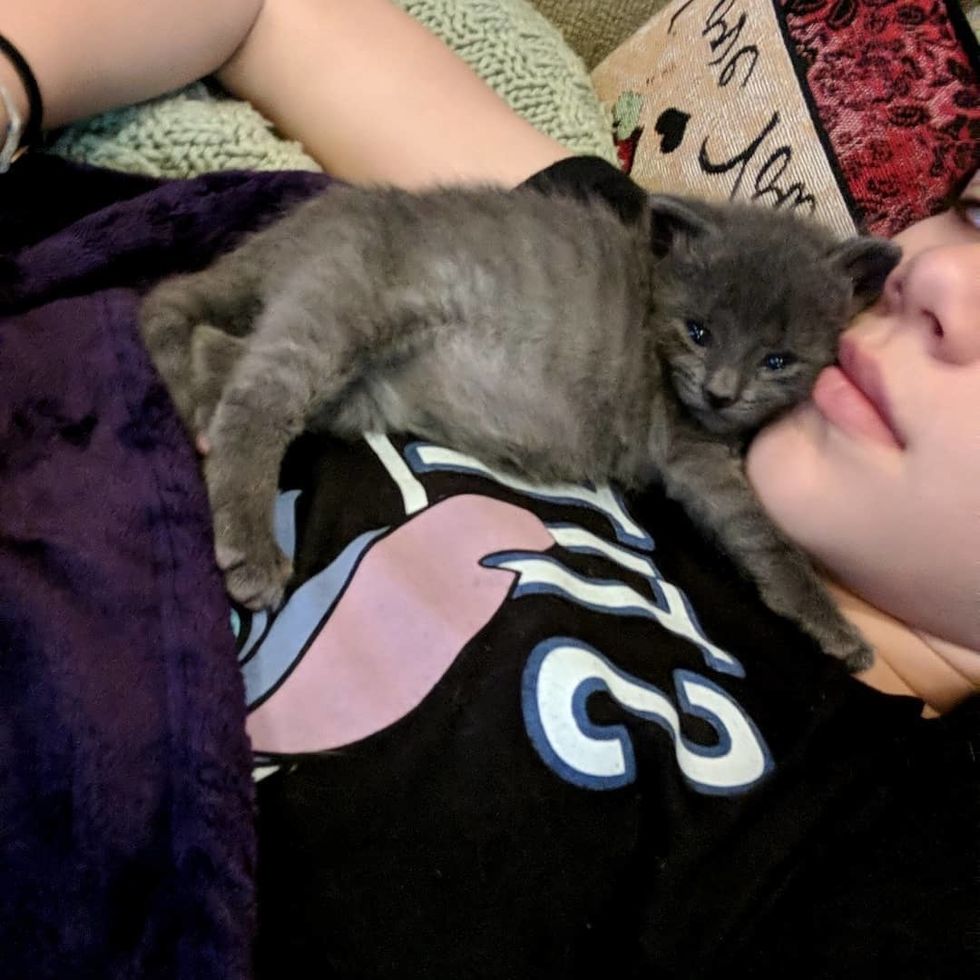 Riley @fosterkittens86
He was the happiest little guy and all he wanted was to have someone to love and snuggle with.

(Scroll down for video)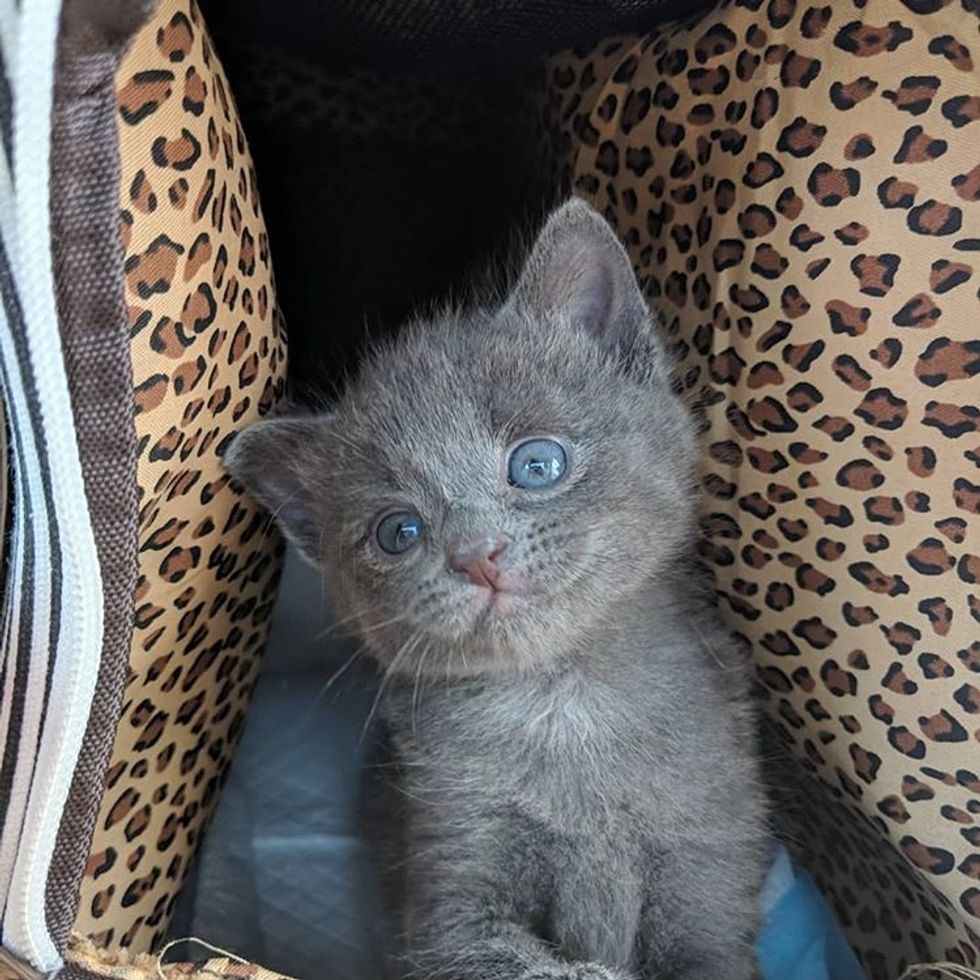 Riley @fosterkittens86
He purred up a storm whenever he spent time with Riley and would hold hands with her while getting some head scrtiches.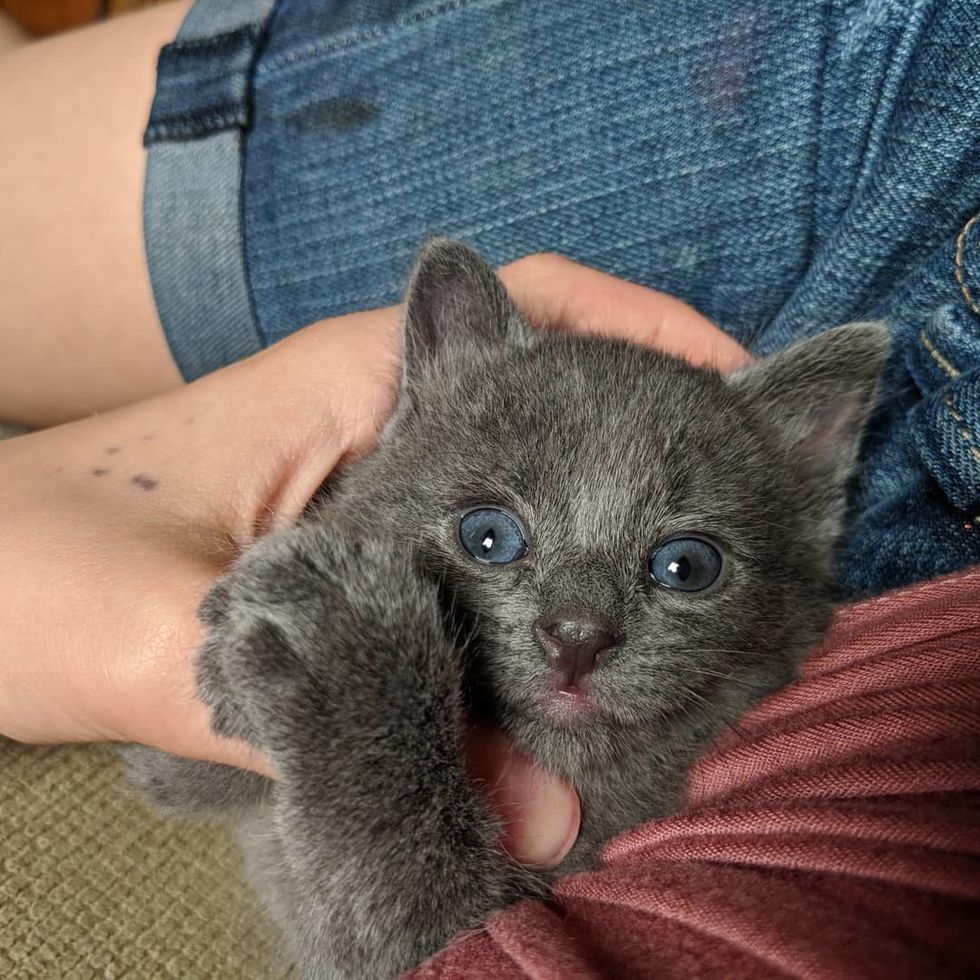 Riley @fosterkittens86
When Mink was ready to meet other fosters, he immediately took a liking to a kitten named Levi.
Mink wanted attention and cuddles, and the ginger boy was happy to keep him company. The two quickly became a bonded pair.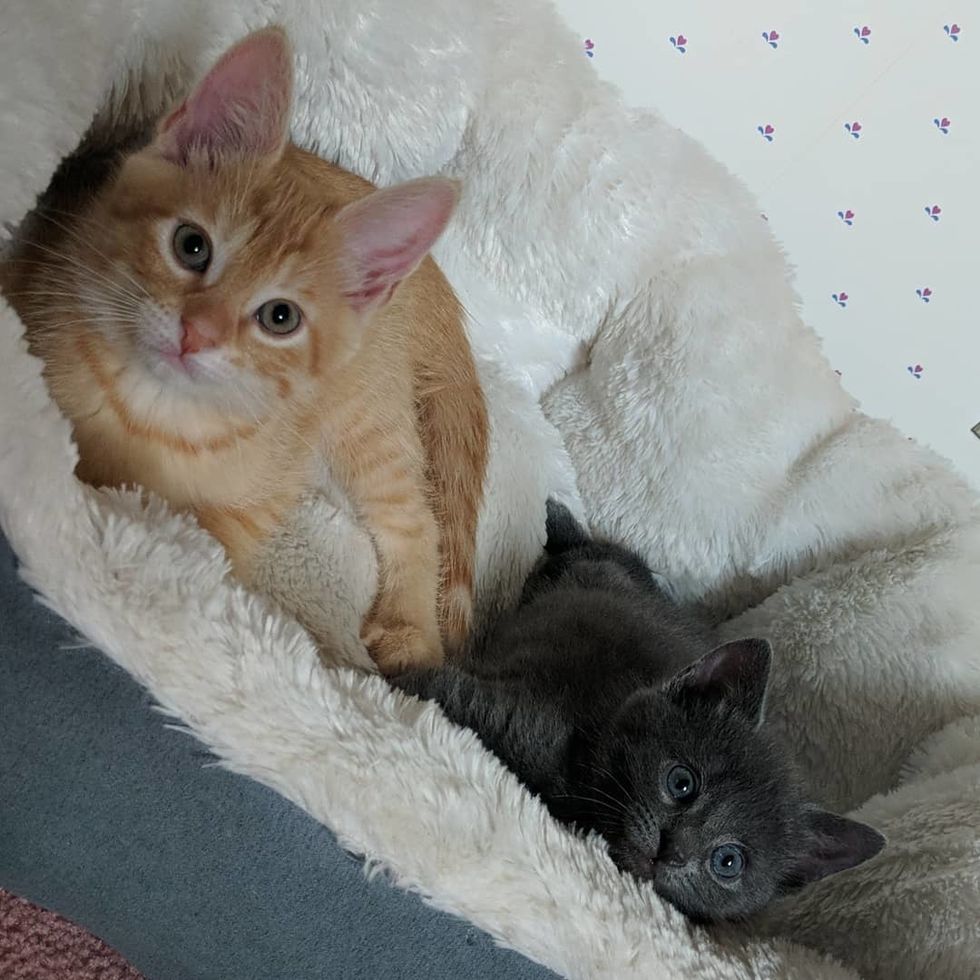 Riley @fosterkittens86
Mink's feral mom was spayed and released back to the cat colony. His other siblings were trapped and placed in foster care when they started weaning.

In just three months, Mink has transformed into a handsome kitten with a big personality and a purr motor that goes off all the time.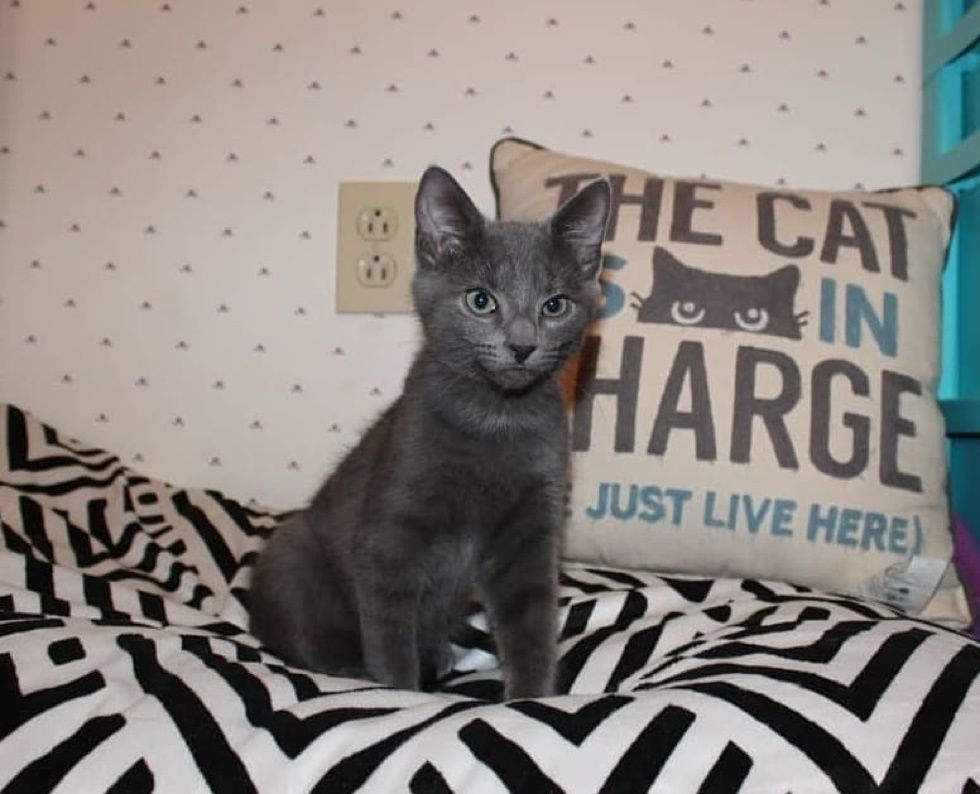 Riley @fosterkittens86
With help from Logan's Heroes Animal Rescue (in East Greenville, Pennsylvania), Mink joined his best buddy Levi at their forever loving home last week.
The two inseparable friends spent a lot of time playing, running around the house and eventually fell asleep in each other's arms.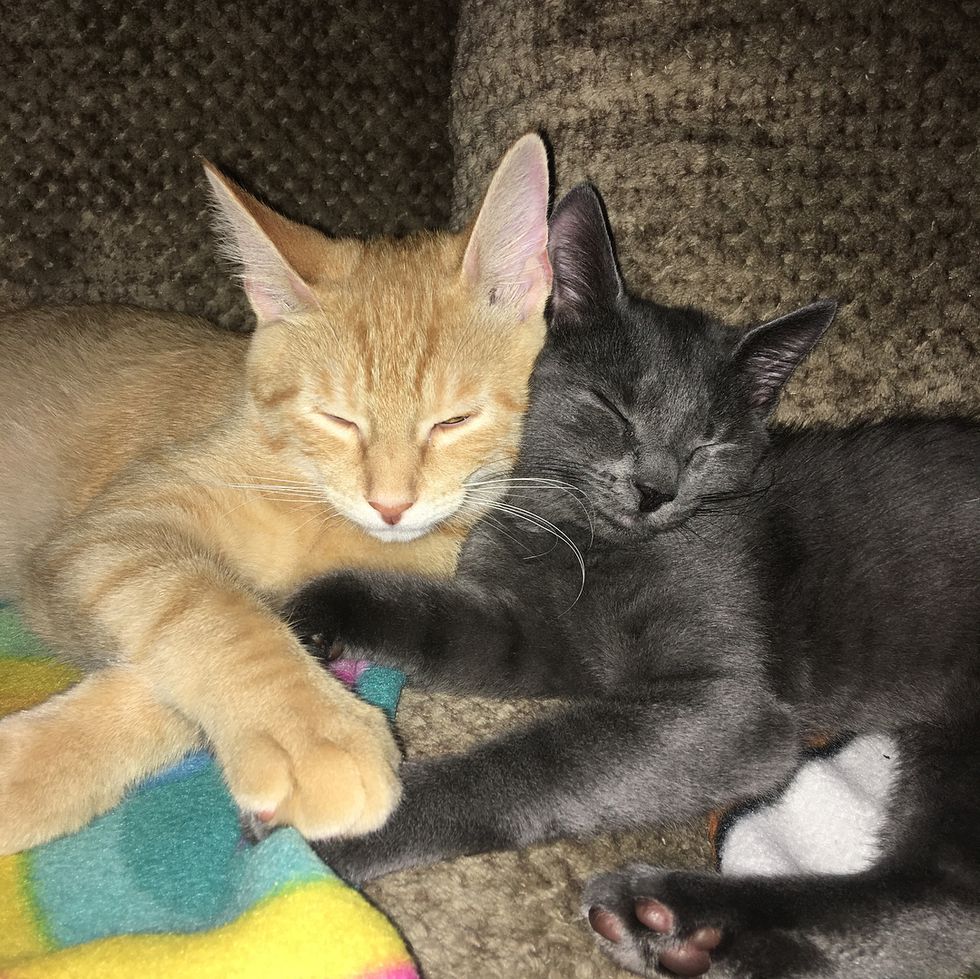 @minkandlevi
That tiny runt who was found all alone, now has a big family and a feline brother to cuddle with.

He couldn't be happier!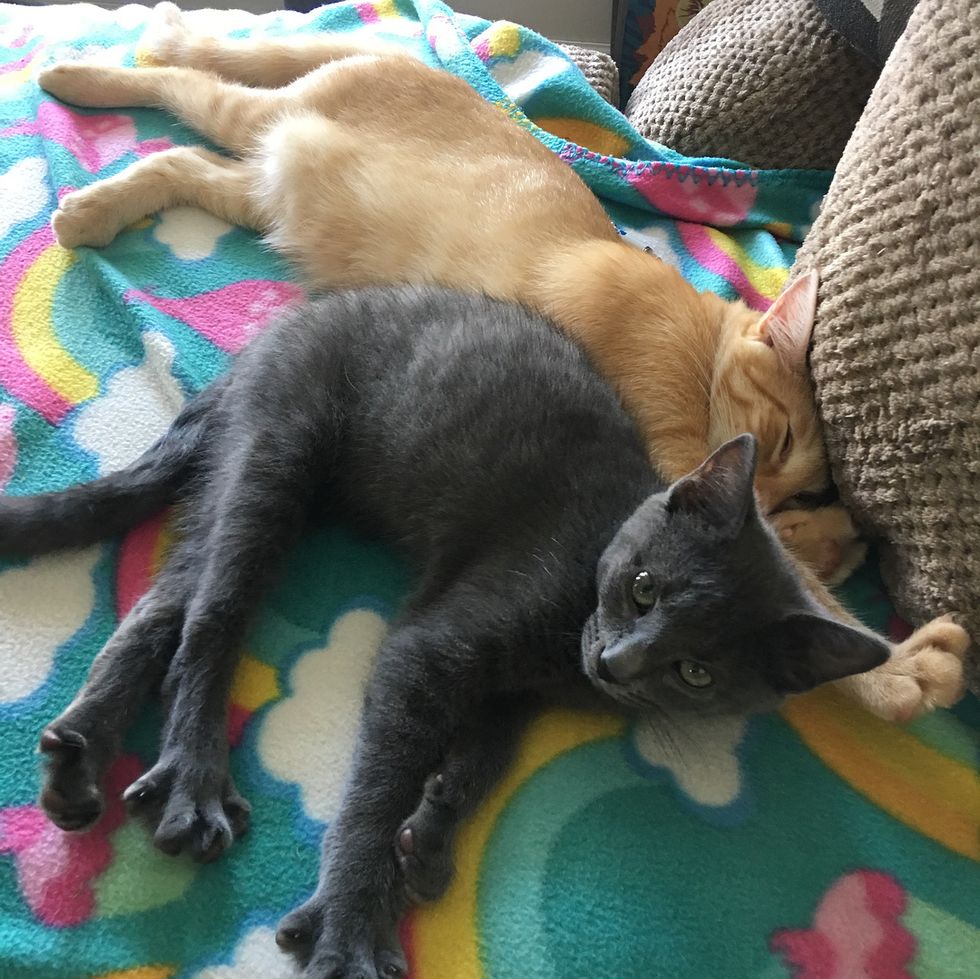 @minkandlevi
Follow Riley's foster kitties on Instagram @fosterkittens86. If you would like to support their rescue efforts, click here to see how you can help. Follow Mink and his best friend Levi @minkandlevi.
Watch Mink's story in this video:
Share this story with your friends!
Related story: Kitten Found at Gas Station Hasn't Stopped Cuddling His Rescuer Who Was Also Abandoned at Birth