A kitten who was found with injured paws, received a lot of cuddles from staff at a cat sanctuary in Parlier, California. The cuddles helped her heal.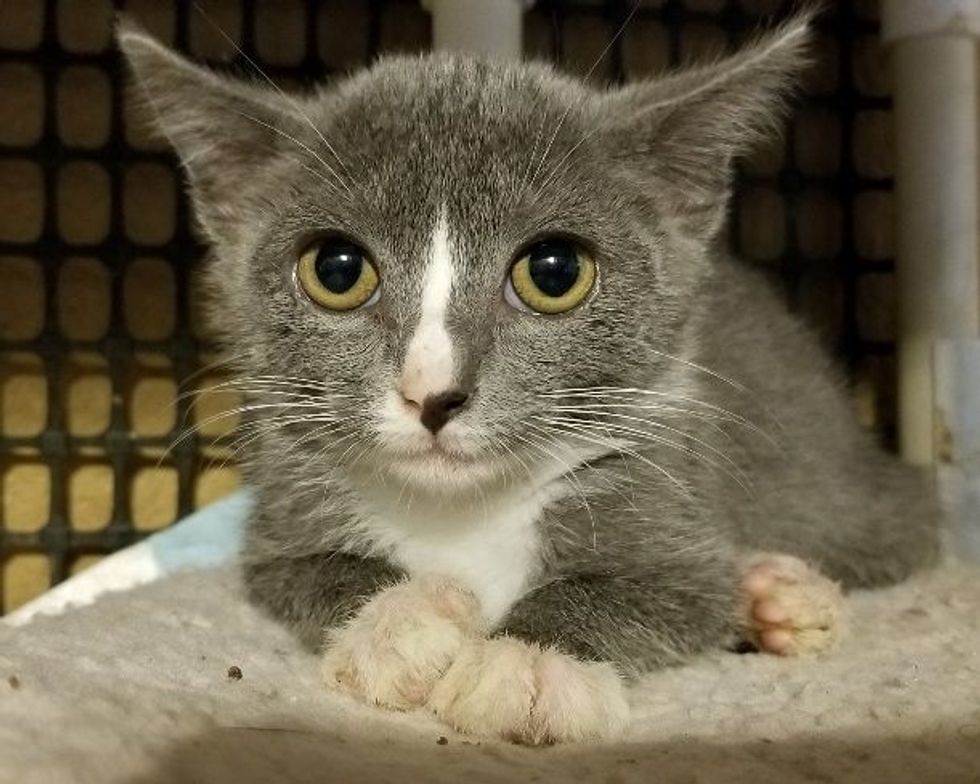 The Cat House On The Kings
Two months ago, on a Saturday night, a Good Samaritan spotted a kitten huddled and not moving in front of a local Taco Truck.
When she checked on the kitten and picked her up, she discovered that all of her little paws were burned, possibly from jumping on a hot grill. She brought the kitten to the Cat House on the Kings (no-kill, no-cage cat sanctuary) the very next morning.
The grey-and-white little kitty was only two months old. She was scared but wanted to be loved. "When the kitten first arrived, she was in pain and in shock, but would purr a little and licked the hands of our staff," Harvie Schreiber of the Cat House on the Kings told Love Meow.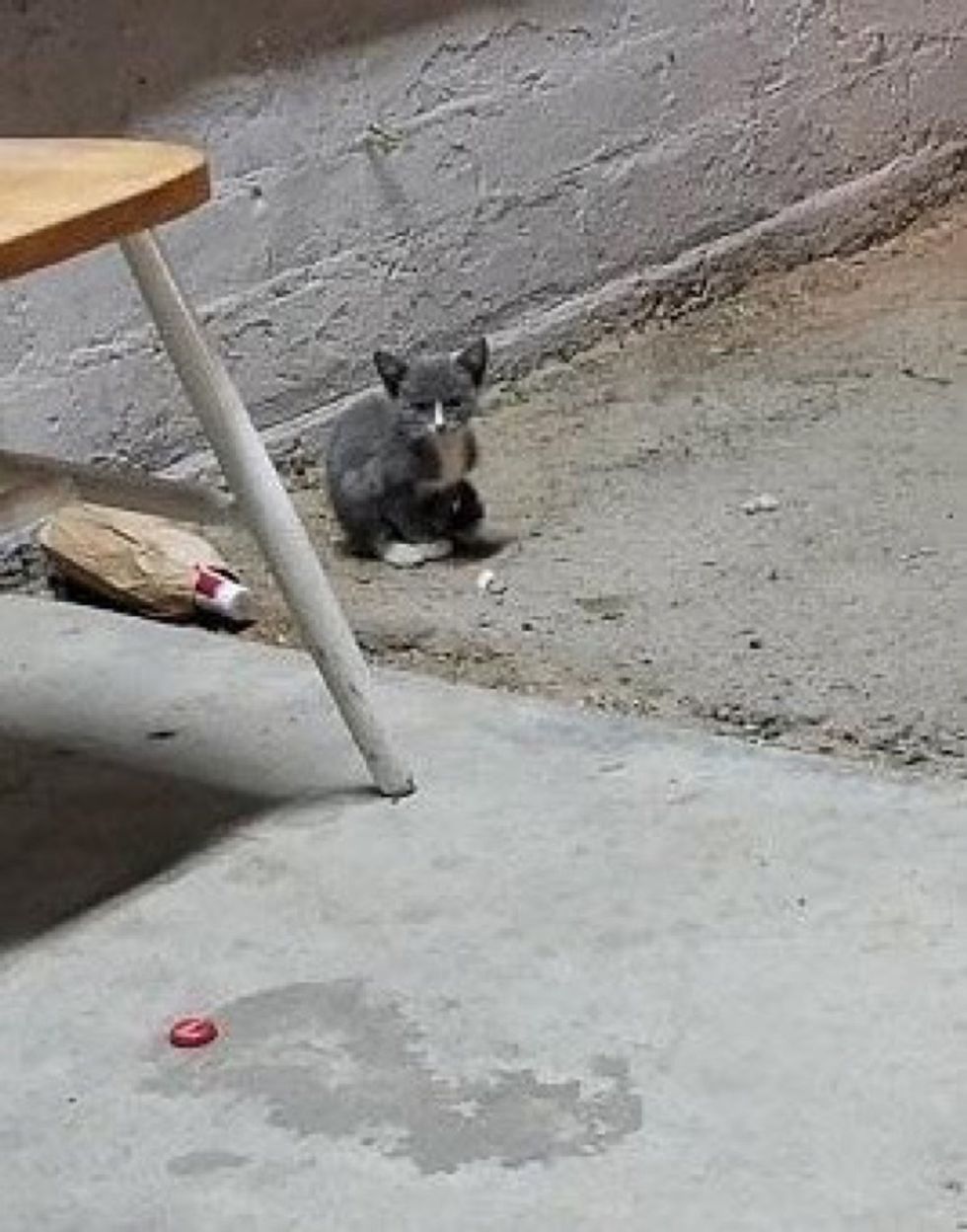 The Cat House On The Kings
They immediately treated her paws and bandaged them up to start her healing process.
The kitten whom they named Bernadette, was a bit nervous and shy after the ordeal, but once she discovered cuddles, everything changed.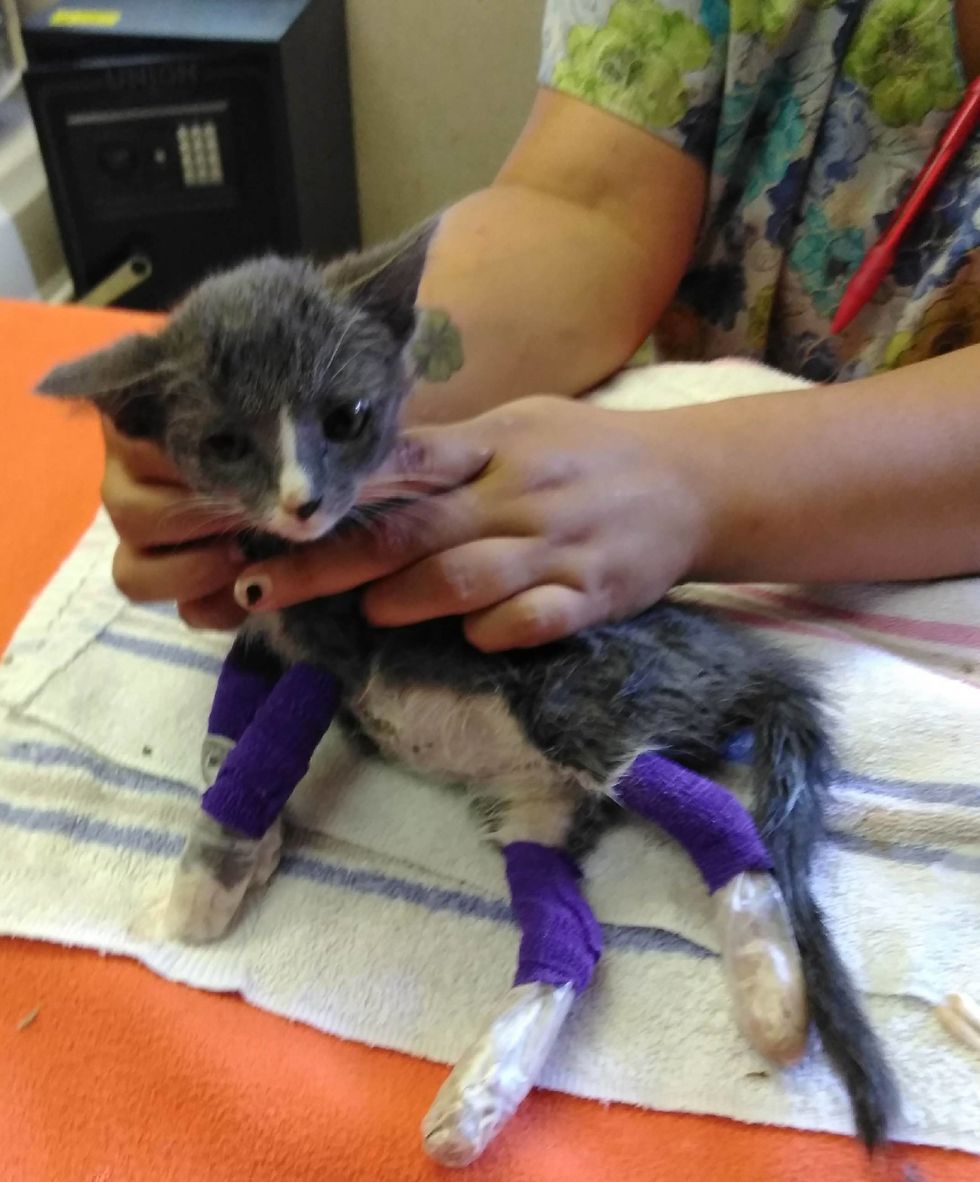 The Cat House On The Kings
"When she was being held, the weight was off her paws. She really came to love being 'babied' and carried," Harvie told Love Meow. "Our staff took turns holding and comforting her during her recovery."
She purred up a storm when she was cuddled.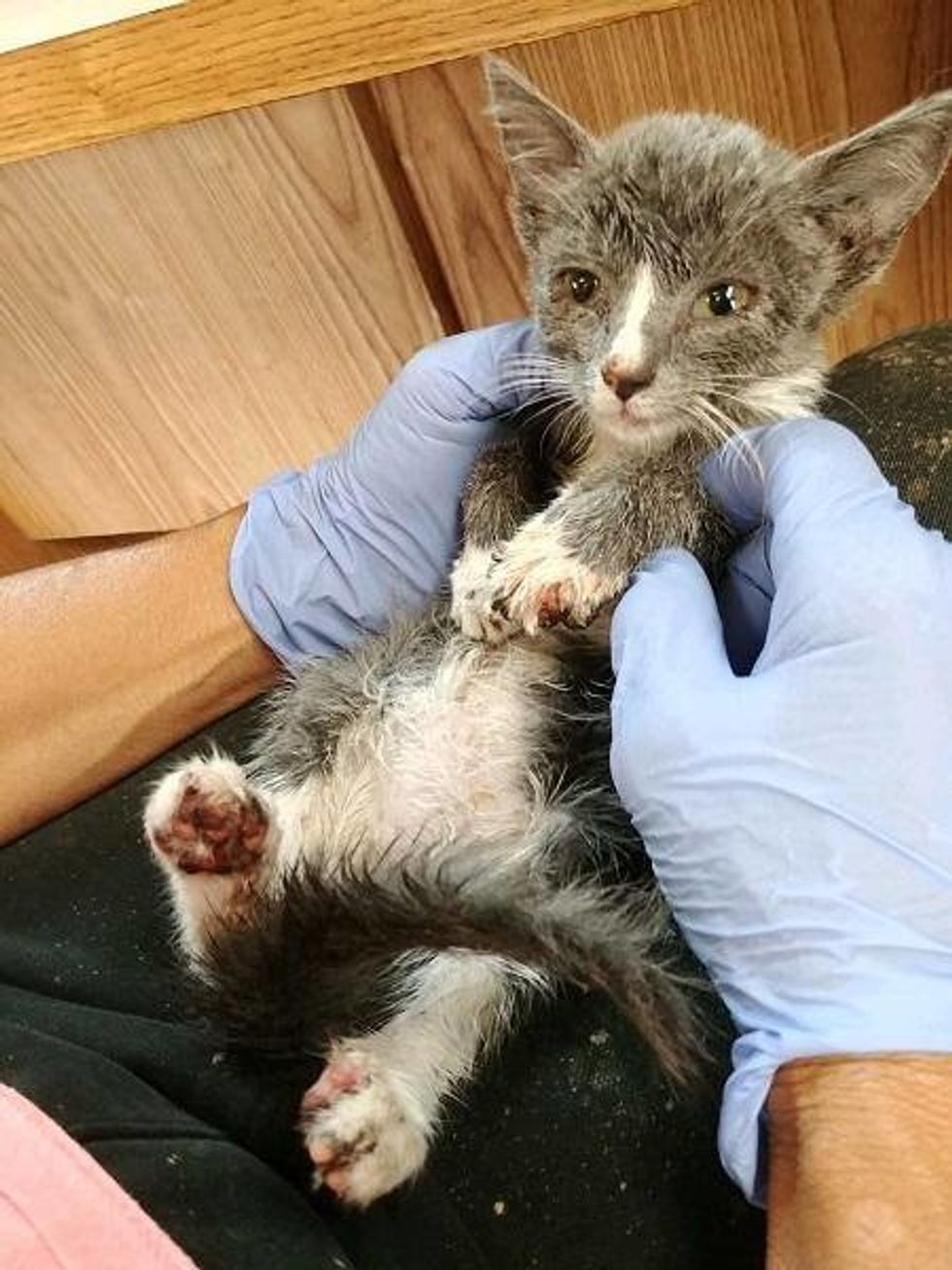 The Cat House On The Kings
Bernadette looked forward to being cuddled every day when staff came in early in the morning. She would meow and purr to a volunteer and curl up in their arms, ready for some tender loving care.
Due to Bernadette's constant demand for cuddles, office staff came to lend a helping hand when animal care staff were busy.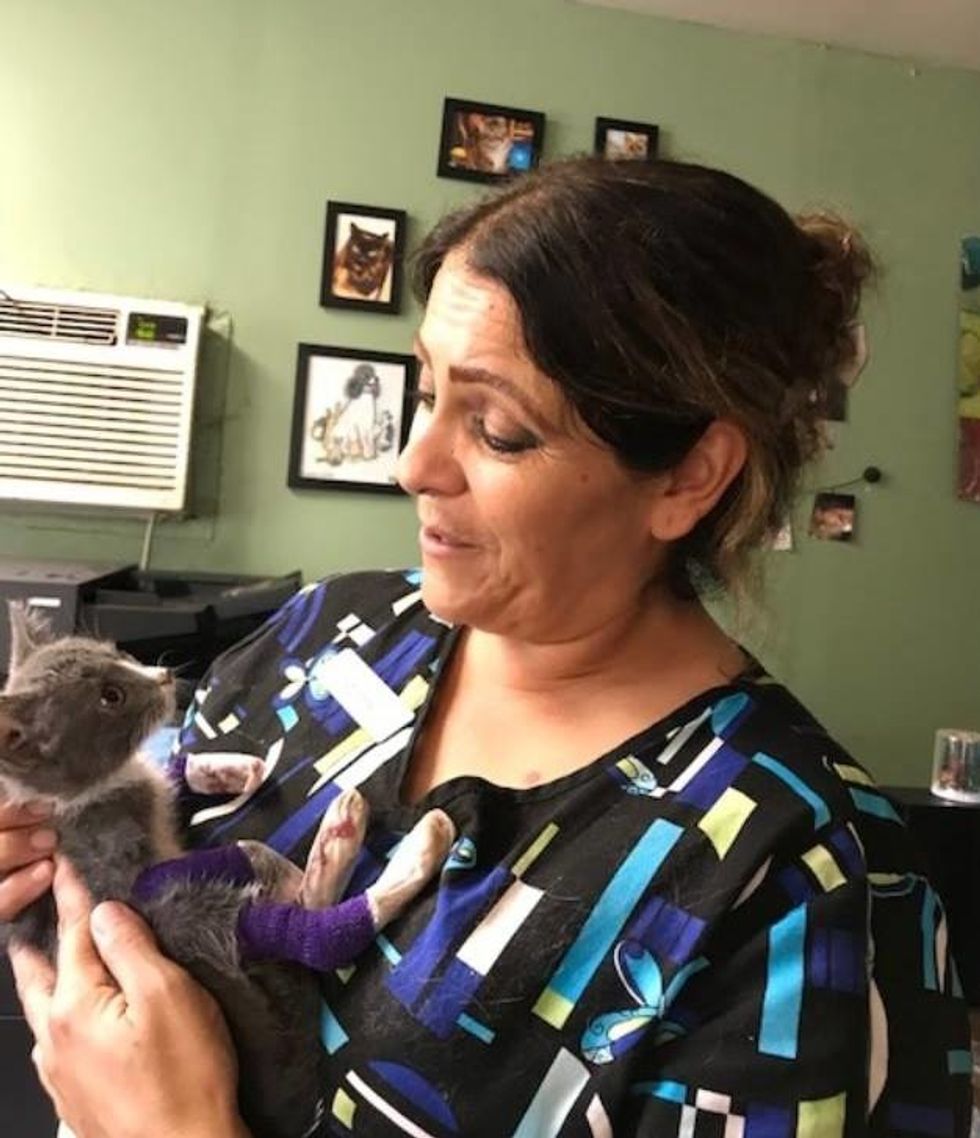 The Cat House On The Kings
"She's a sweetheart who loves being cuddled, so our staff has been taking turns showing her as much love as we can," the rescue told Love Meow.
Jairo and Jennifer, office staff, took over the cuddling duties. Bernadette adored everyone she met and enjoyed being cradled like a baby.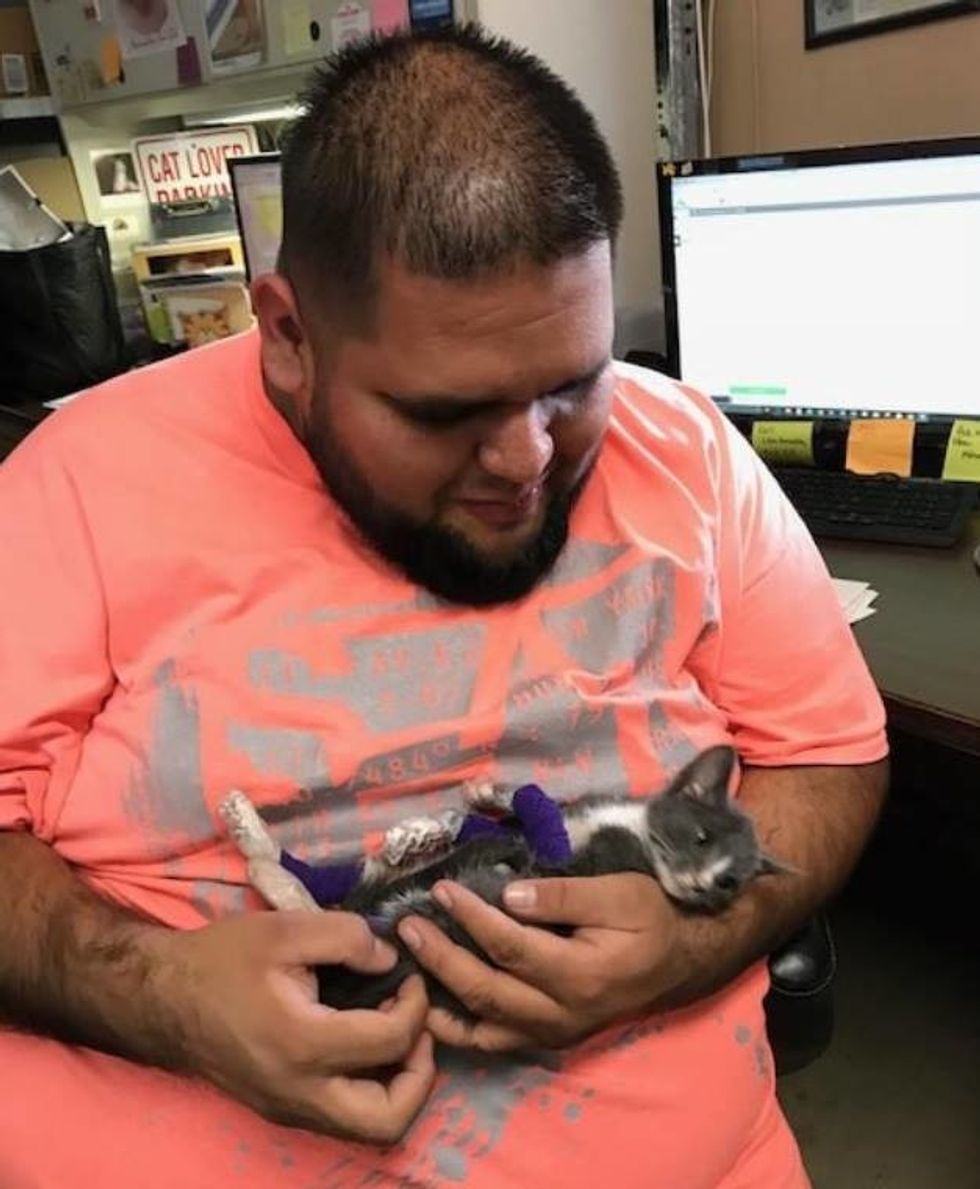 The Cat House On The Kings
She was able to sleep well while being held, which in turn, helped her heal. Staff's arms became her preferred crib and everyone was happy to help.

"Her recovery was about two months. She is still a bit reserved and cautious, but once she warms up to new people and new situations, she's a great girl with a squeaky meow and a happy purr."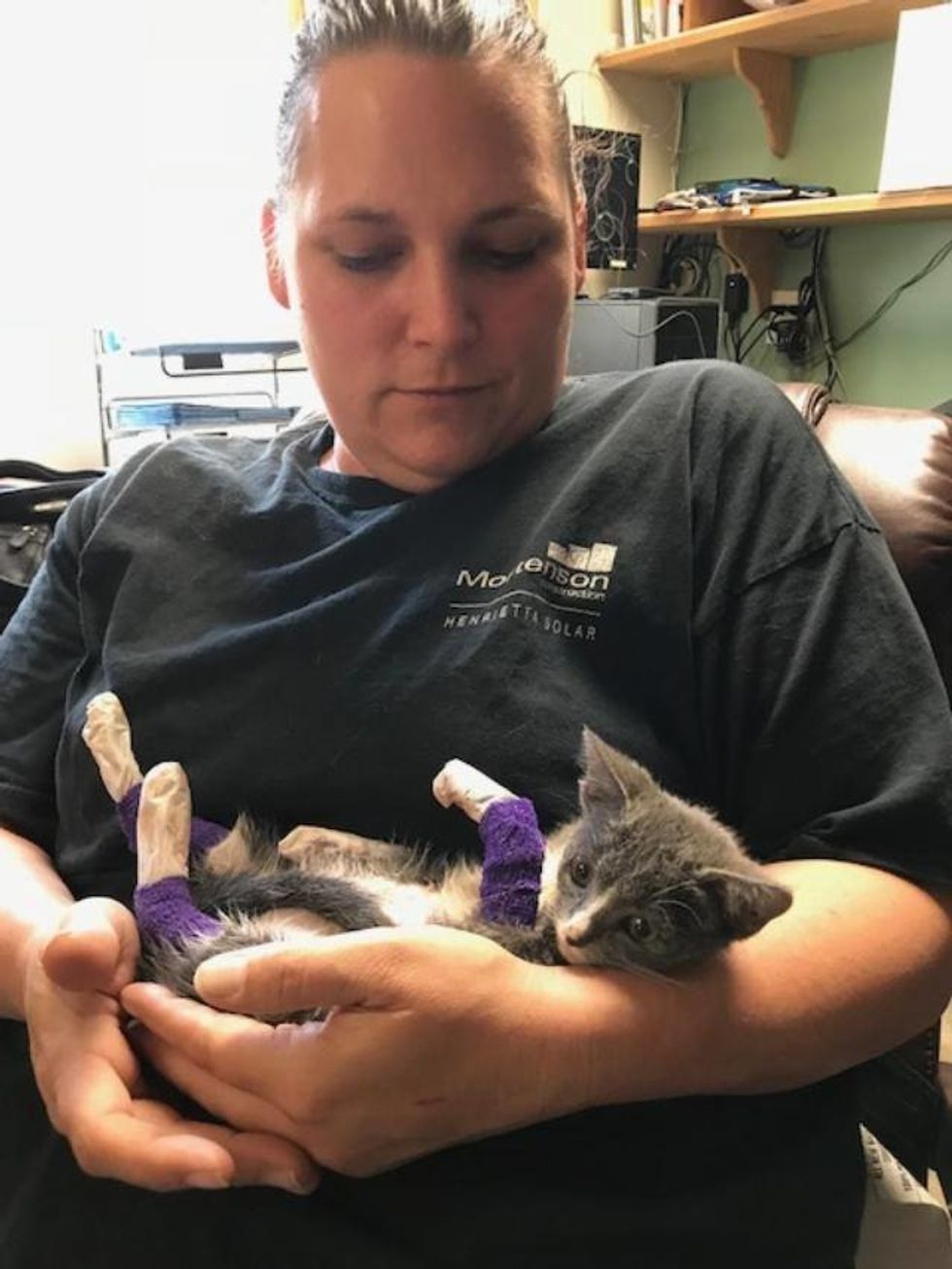 The Cat House On The Kings
Bernadette has healed up nicely and is finally ready to look for her forever home!
"After a few weeks of receiving love and care from our team, she's ready for the next chapter of her life — being a pampered princess in her very own home!"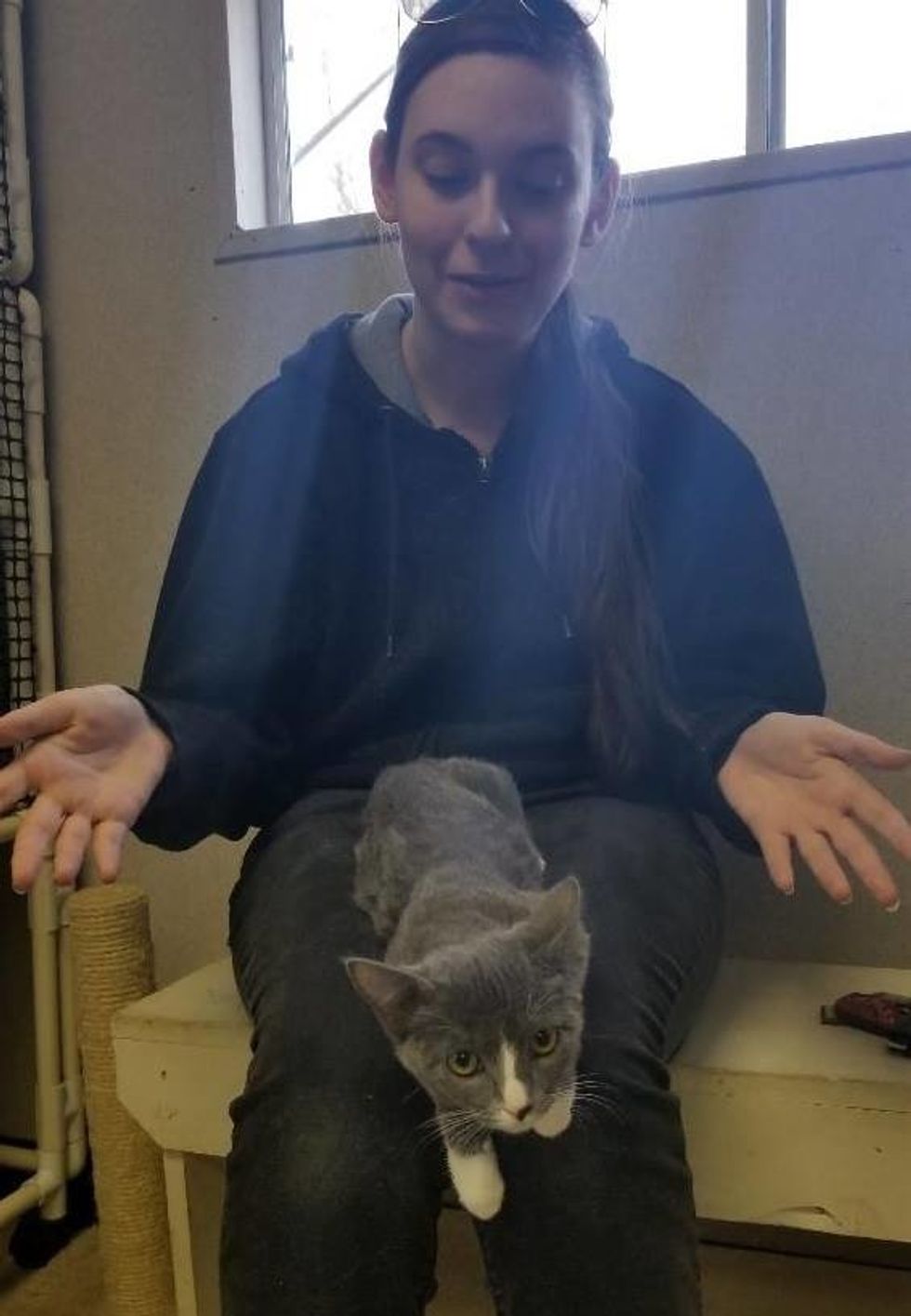 The Cat House On The Kings
"She's just a sweet little girl with a gentle spirit and a wonderful purr!"
Bernadette is looking for a family that will continue that cuddling tradition with her and cherish and love her forever.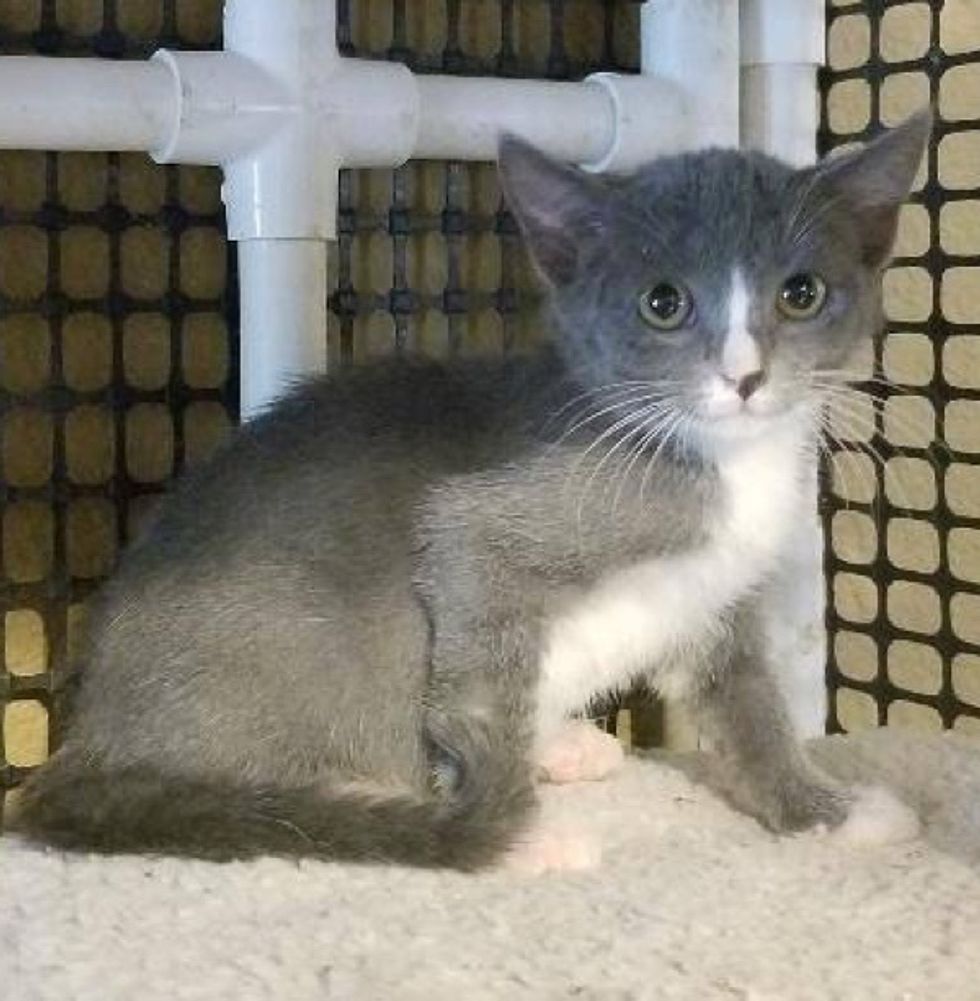 The Cat House On The Kings
Share this story with your friends. If you would like to adopt Bernadette, click here for more info. Follow the Cat House on the Kings on Facebook.
Related story: Kittens Help Save Their Tiniest Brother from Another Mother with Cuddles