A little kitten who lost his sibling, found two bigger kitties to cuddle with. It turned his life around.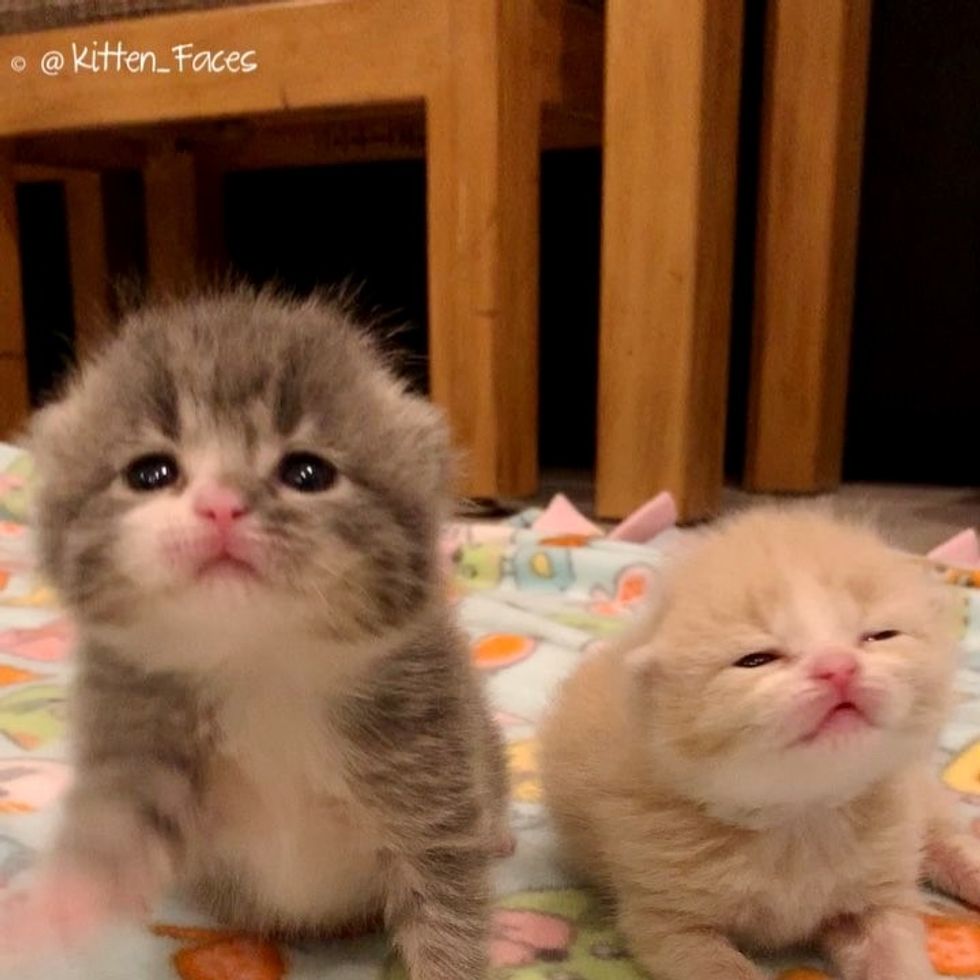 Barb @kitten_faces
A Good Samaritan found a pair of kittens in a bush on a cold rainy day in Allen County, Indiana. They waited for the cat mother, but she never came back.

Barb, a volunteer of Allen County SPCA, was contacted about the feline siblings when they were brought to the shelter. The kittens were in poor shape, and sadly, one of them didn't make it.
"I named the survivor Lionel, strong and brave like a lion," Barb told Love Meow.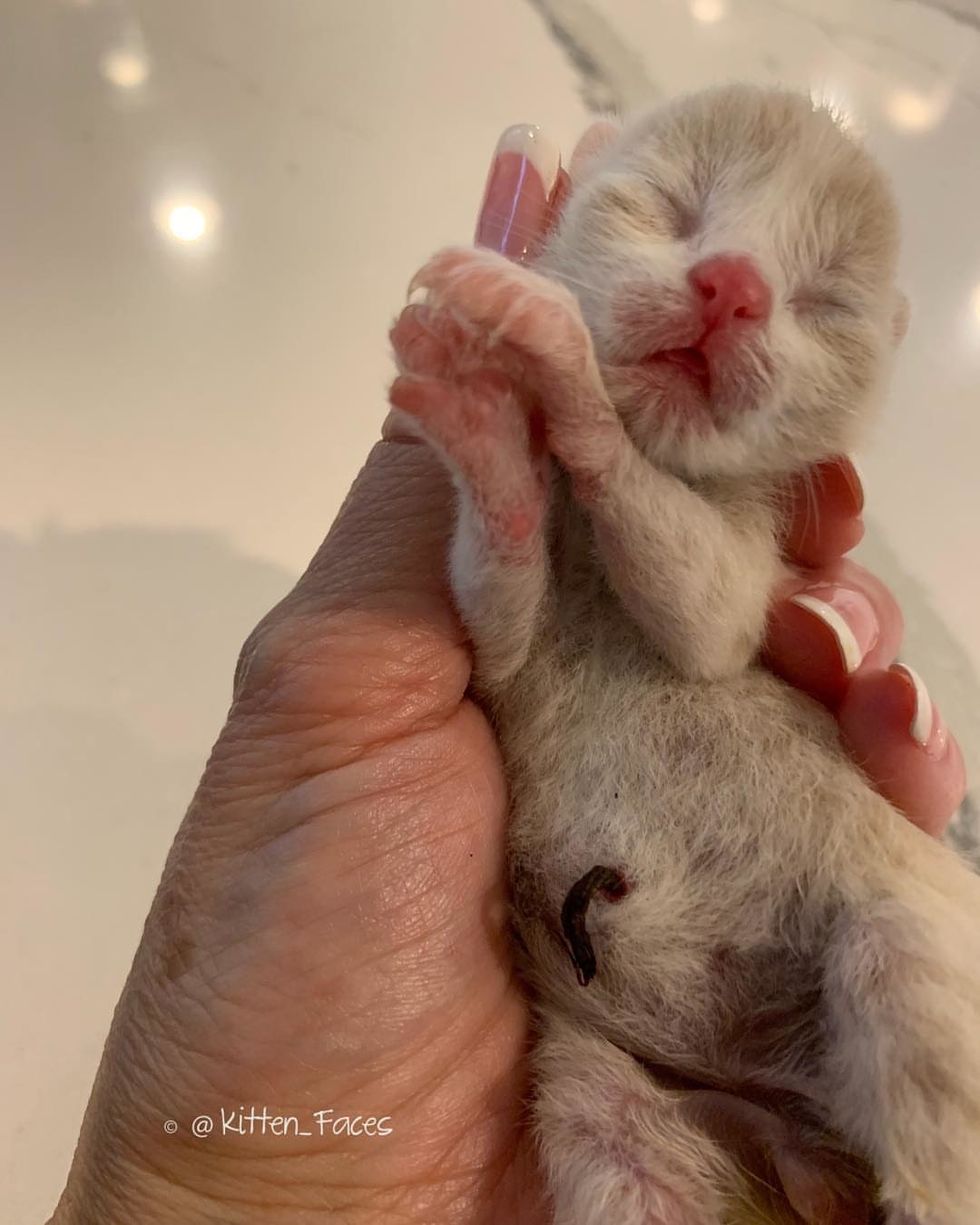 Barb @kitten_faces
Lionel had a weak immune system being an orphan. When he stopped eating and began to decline, Barb tube-fed him and kept him warm at all times. "We had a long rough night and I told him that he was not going to die on me."

The mighty little fighter bounced back. "He was eating well and purring, and enjoying being cuddled. Tiny kittens are so fragile and things can change so quickly with their health when they're orphans, so each day with Lionel is a gift."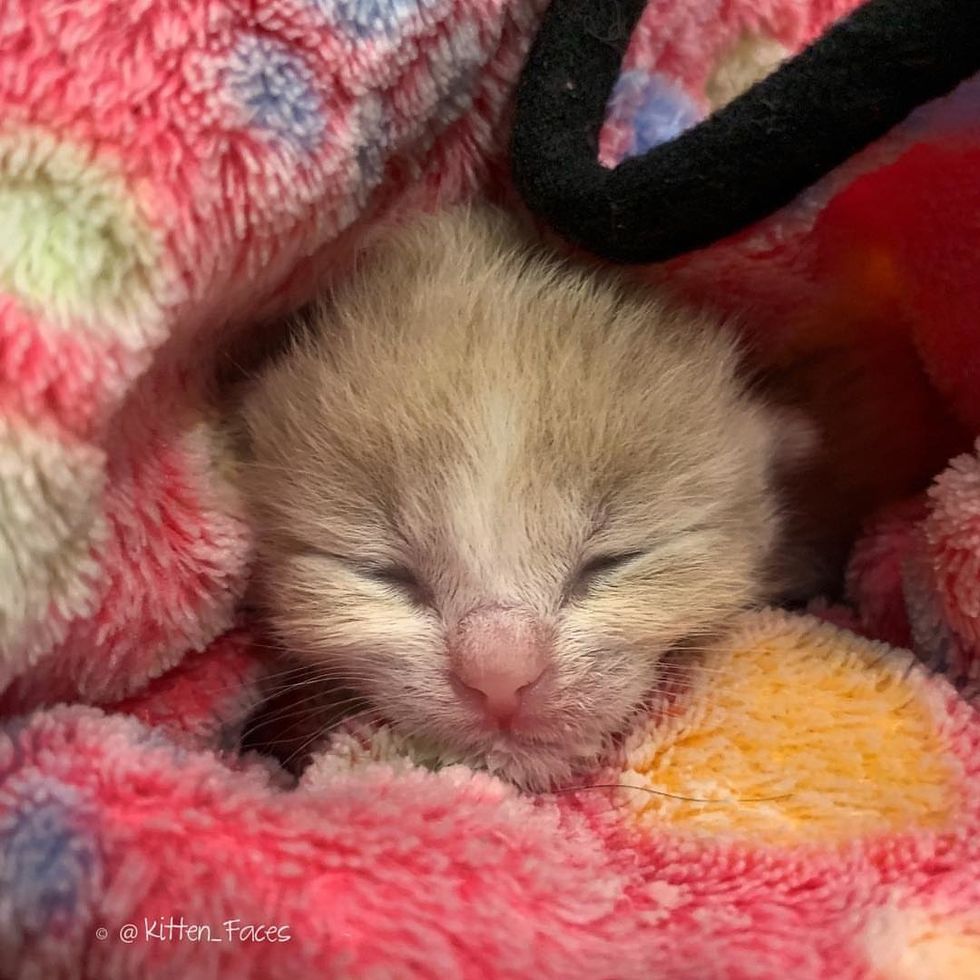 Barb @kitten_faces
Barb knew the singleton would do much better with litter mates. She reached out to the two shelters that she volunteers, and hoped to get the kitten a companion.

"A week later, the Humane Society of Whitley County called and had some abandoned orphan kittens about Lionel's age," Barb told Love Meow.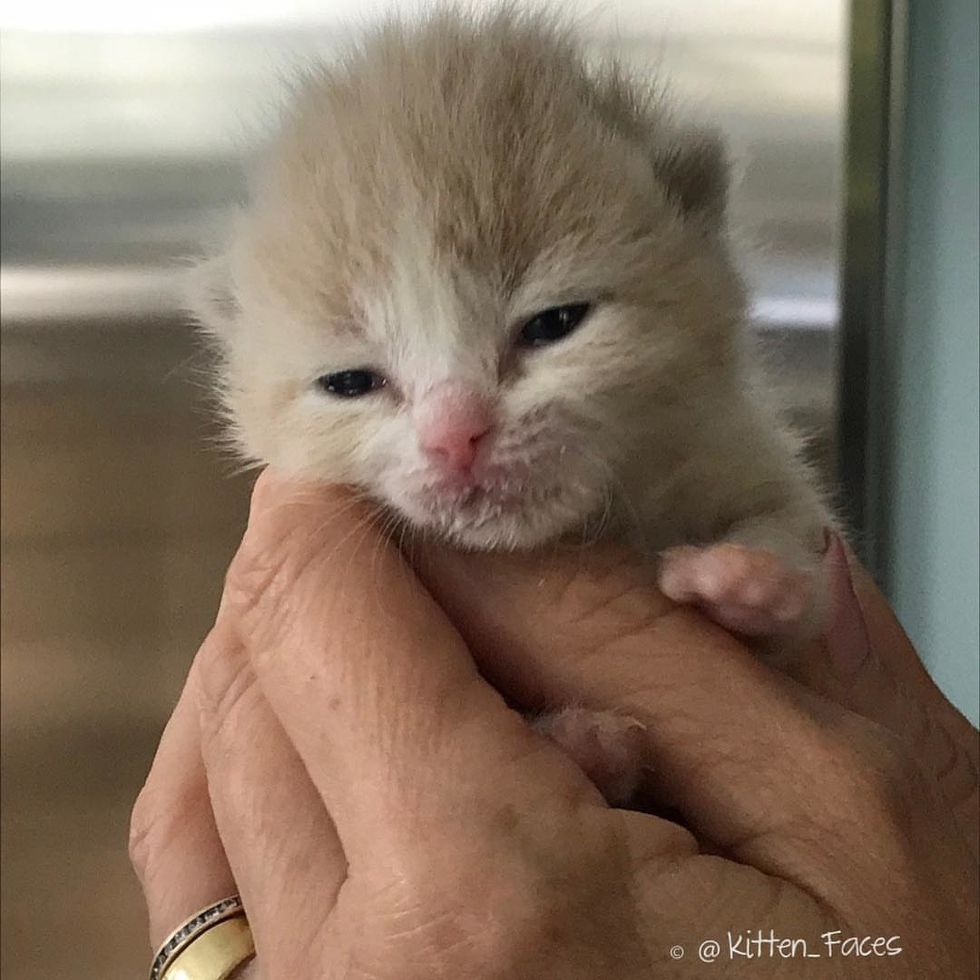 Barb @kitten_faces
Maggie and Jackson were two weeks old when they were brought to the shelter. "Maggie has the loudest meow, and the shortest tail I've ever seen on a kitten. Jackson has such soulful eyes."

When they were ready to meet Lionel, the two bigger kittens snuggled right up to their new brother.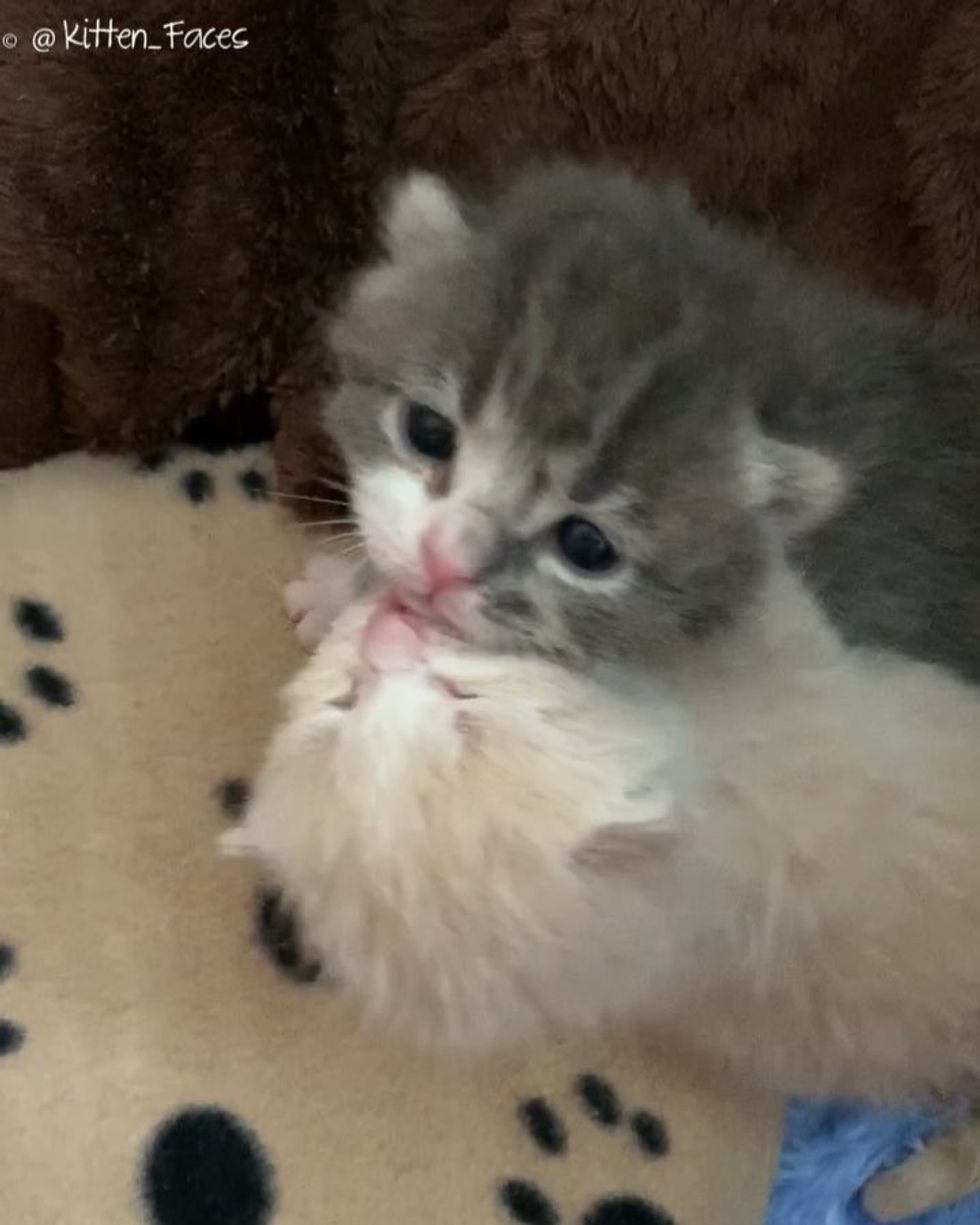 Barb @kitten_faces
They eventually fell asleep together in a purr pile.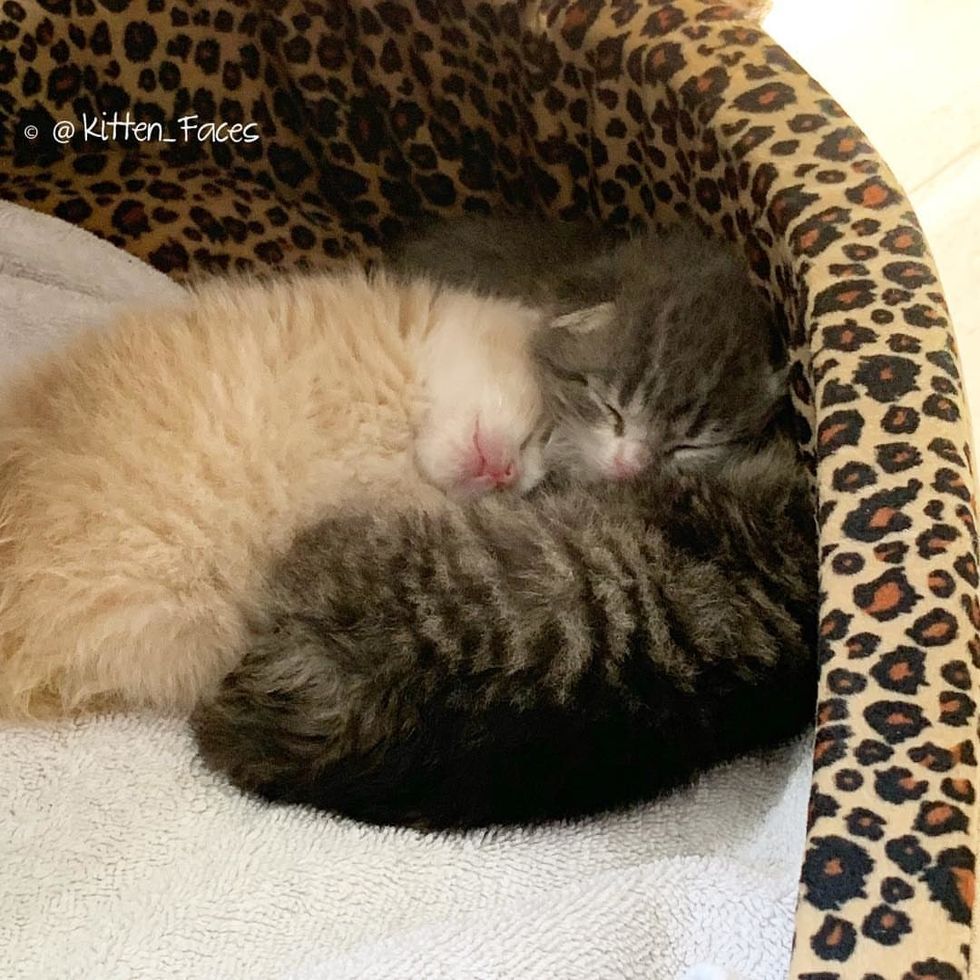 Barb @kitten_faces
Lionel, the tiniest of the three, likes to wrap his arms around them when he naps. Having litter mates to cuddle with has really lifted his spirits.
He follows them around and never leaves their side.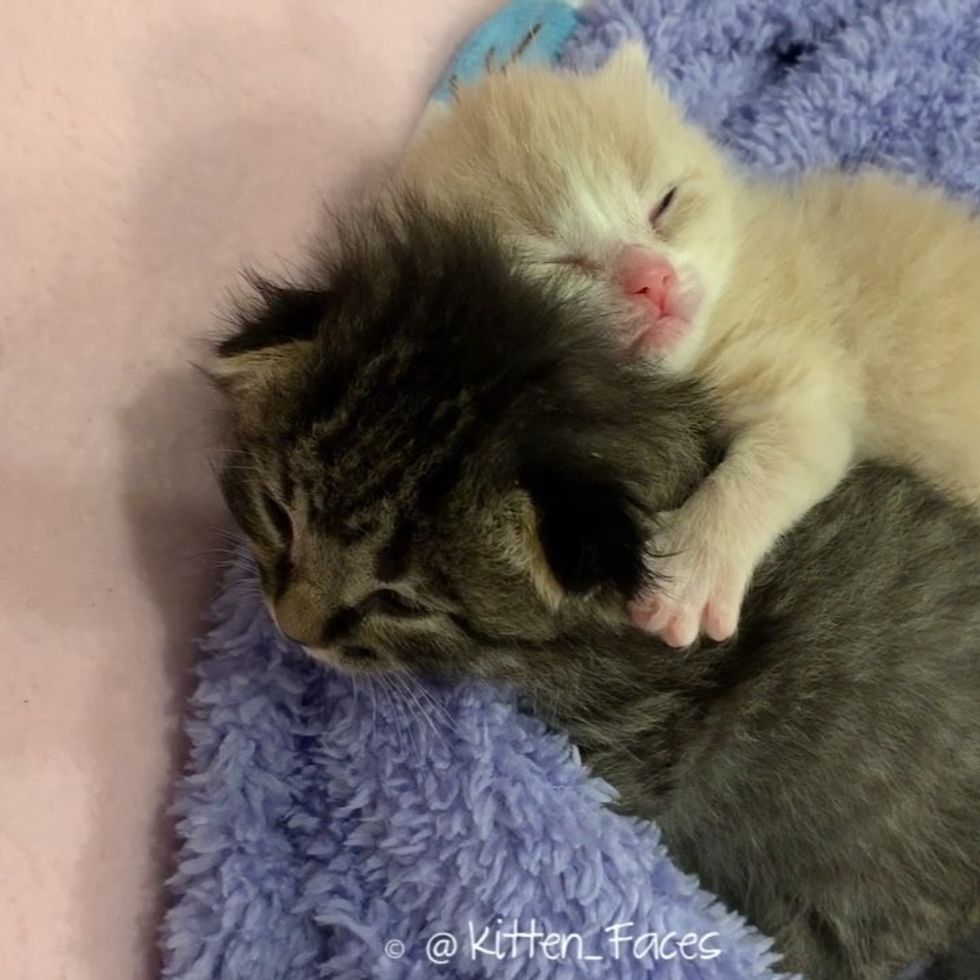 Barb @kitten_faces
Watch Lionel and his new brother and sister in this cute video:
Orphaned Kitten Cuddles With New Brother and Sisteryoutu.be
The kittens are gaining weight and getting stronger every day.

"They are beginning to use their little legs to go exploring," Barb said.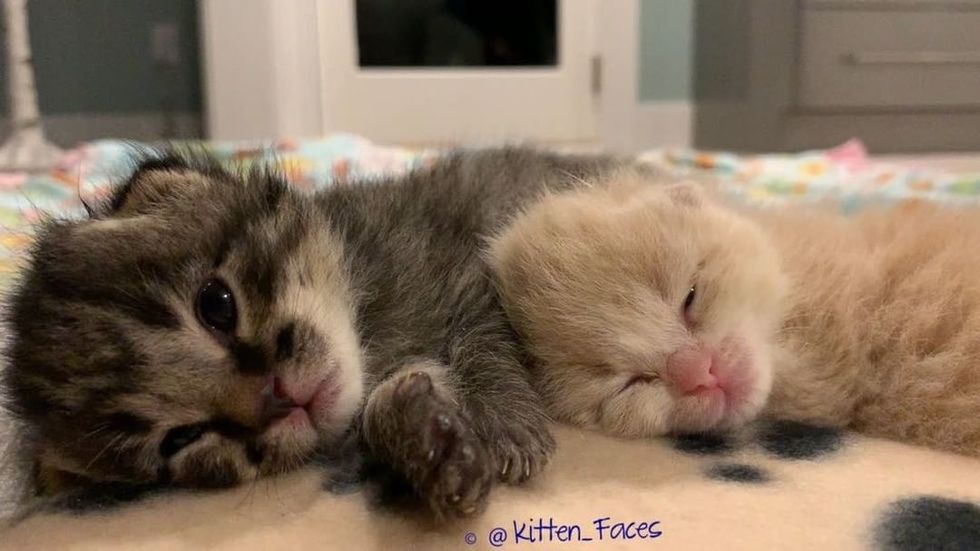 Barb @kitten_faces
"End of the season kittens can be especially vulnerable, and if they're born outdoors, most likely the mommy cat is not in great health," she added.
"Oftentimes, this may be her second or third litter this year, which makes these October babies less likely to thrive, as mother cat's supply of milk and antibodies is depleted."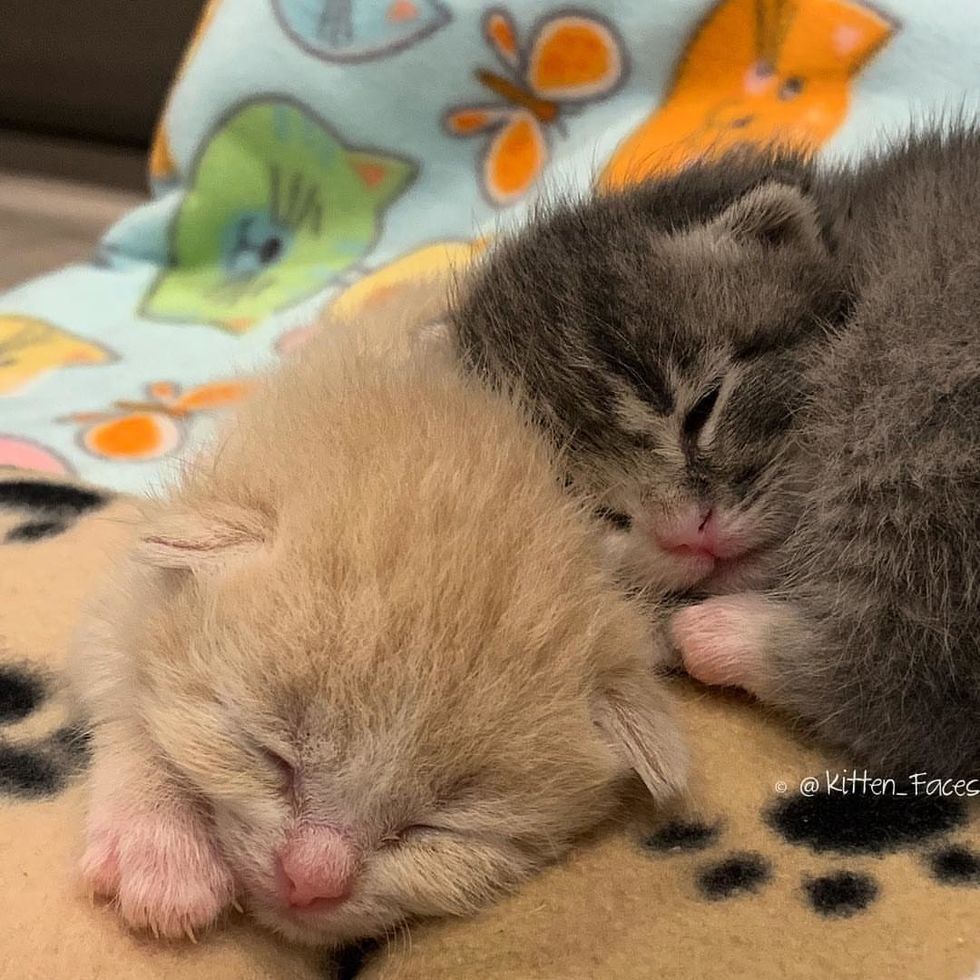 Barb @kitten_faces
Little Lionel is thriving with his two buddies. "He is pretty content these days. He loves having his new brother and sister," Barb said.

"These three survivors are now a blended family, and getting fuzzier and fatter everyday."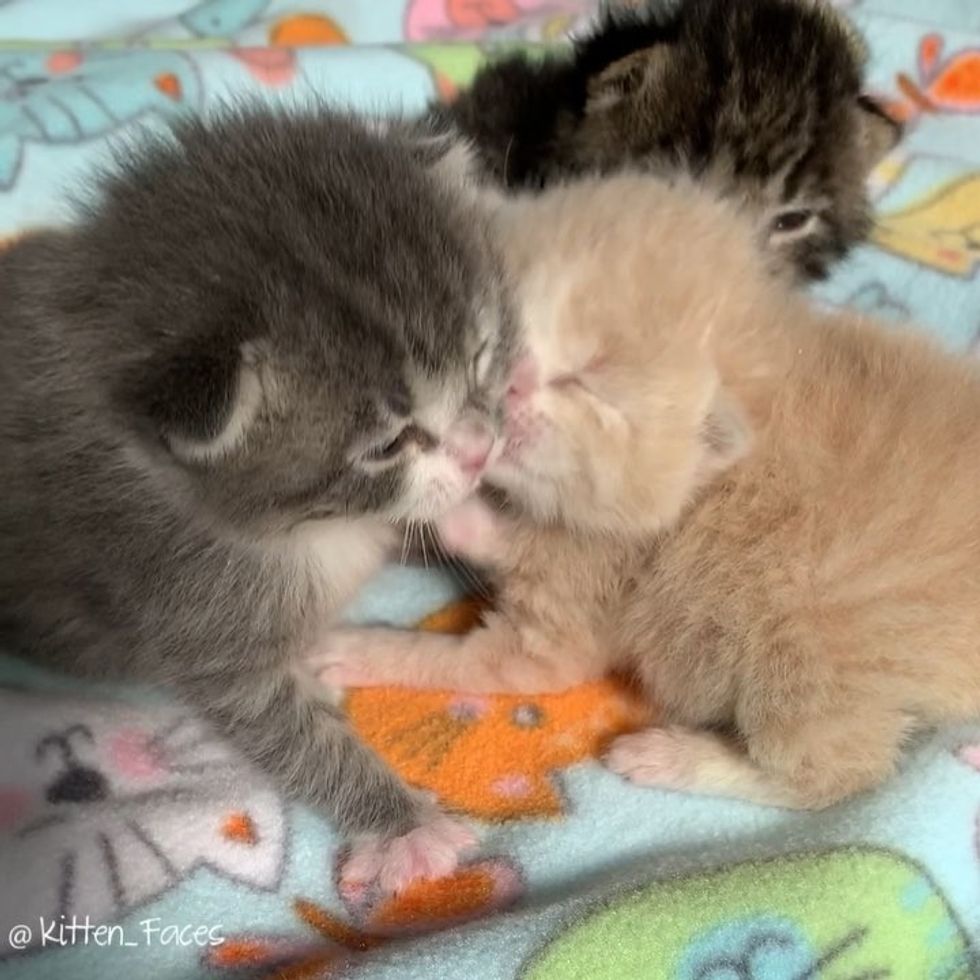 Barb @kitten_faces
Share this story with your friends. Follow their updates on Instagram.
Related story: Cat Comforts Orphaned Kitten and Teaches Him How to Cuddle Every Day