Early October Moonglade Rose, an animal rescuer, found a distressed kitten in need of medical attention.
After a trip to the ER, the kitten was brought back from the brink but shaken from the ordeal.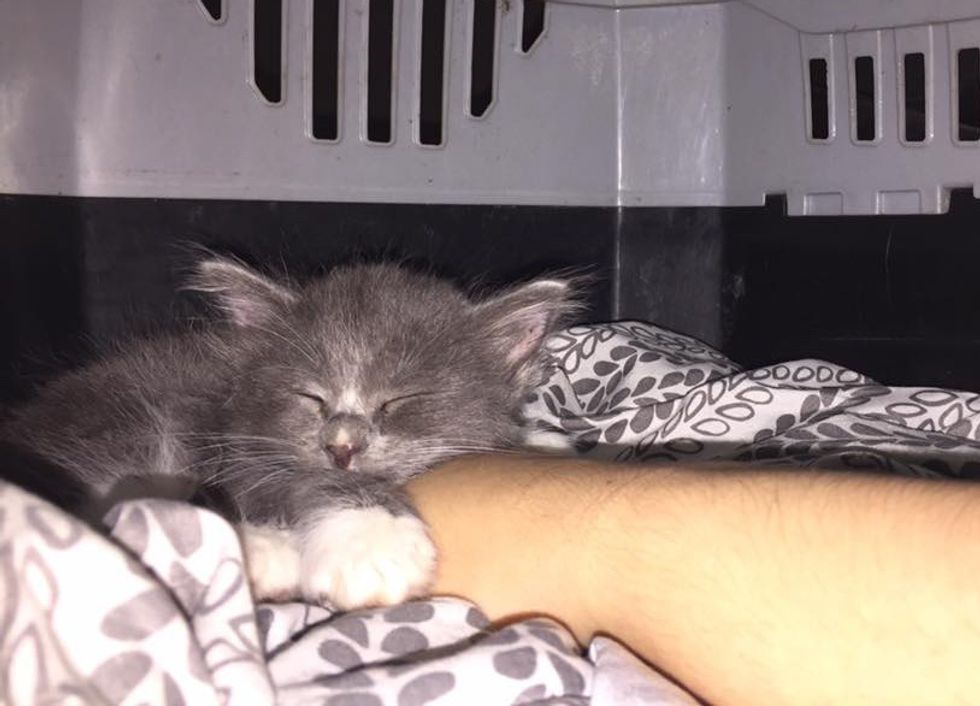 Moonglade Rose
Moonglade came home with the kitten, named Opie, and wasn't sure how her cat Andy, also a rescue, would react. As soon as Andy heard the little one's squeak, he came running.

The sweet tabby boy wrapped his arms around the new kitty and started grooming him as if he was trying to comfort him and welcome him home.
"Andy welcomed him immediately and wouldn't stop hugging him and kissing him," Moonglade shared with Love Meow.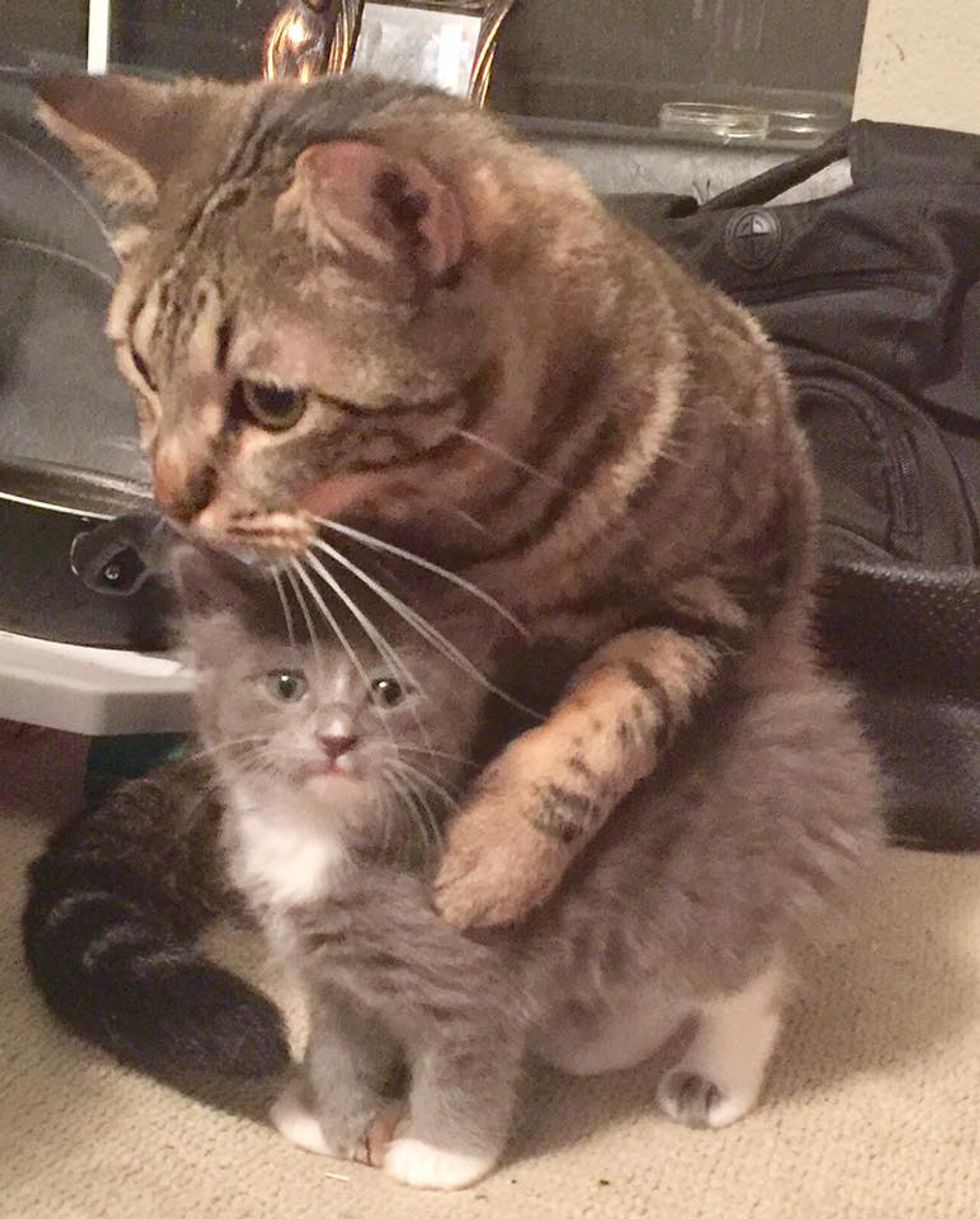 Moonglade Rose
The big kitty wouldn't leave his tiny buddy that night, guarding him by his side like a protective brother.
He took Opie under his wing, and the two instantly bonded.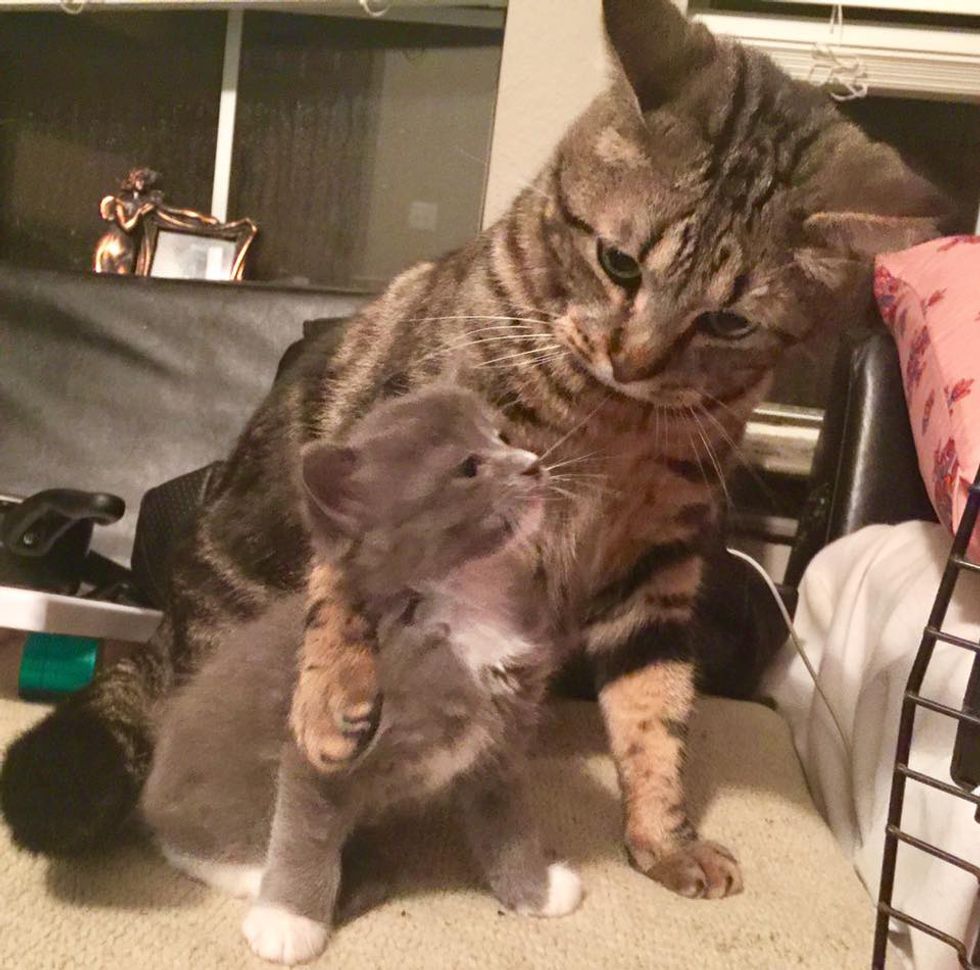 Moonglade Rose
Andy completely surprised his humans with how much he adores the little guy.
Just like Opie, Andy was found at a gas station and saved from near death.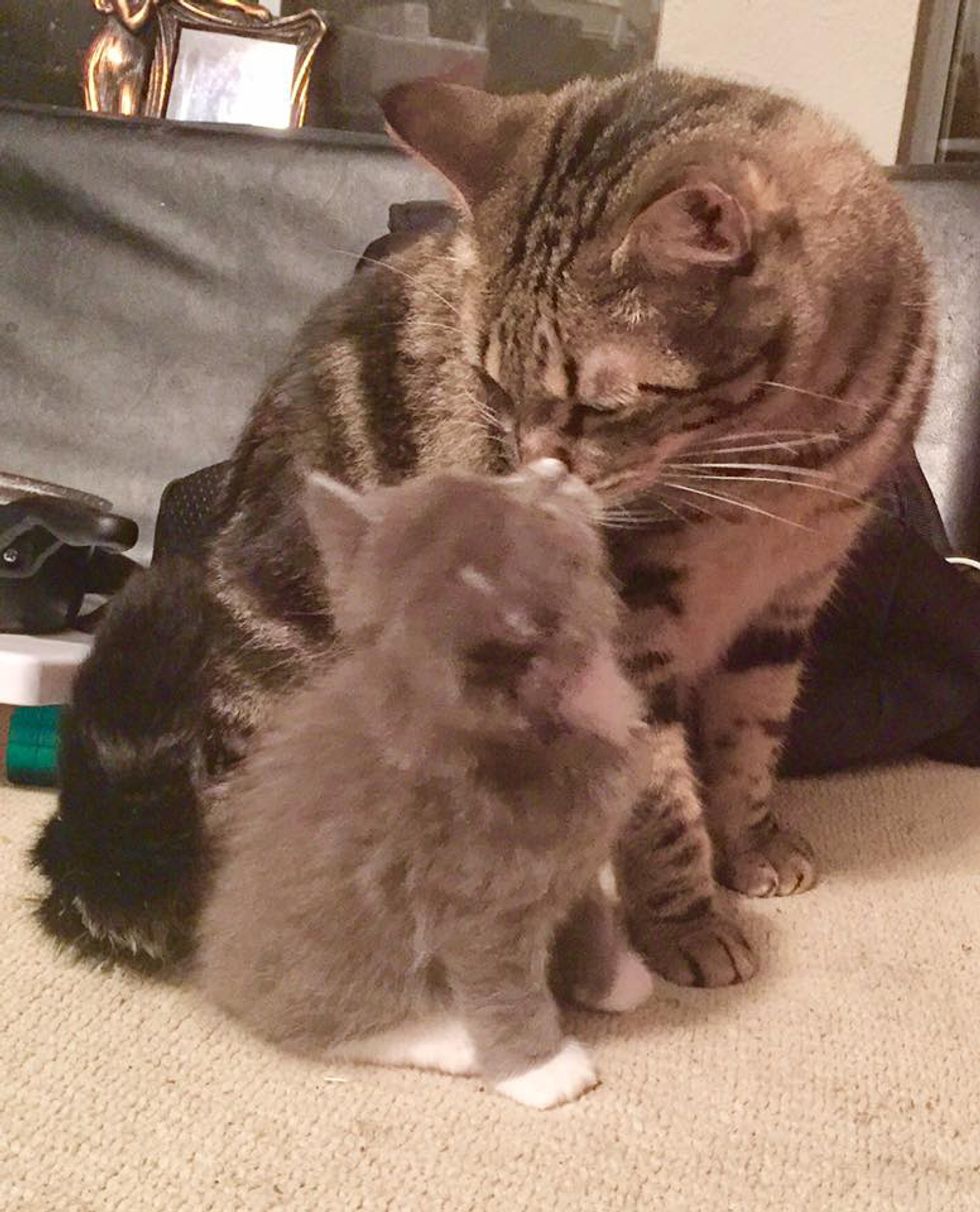 Moonglade Rose
The next morning, Moonglade woke up to two snugglebugs, meowing for attention and love.
"Opie seems to trust me and keeps falling asleep on me. Little guy fits in my hand. And Andy absolutely loves him."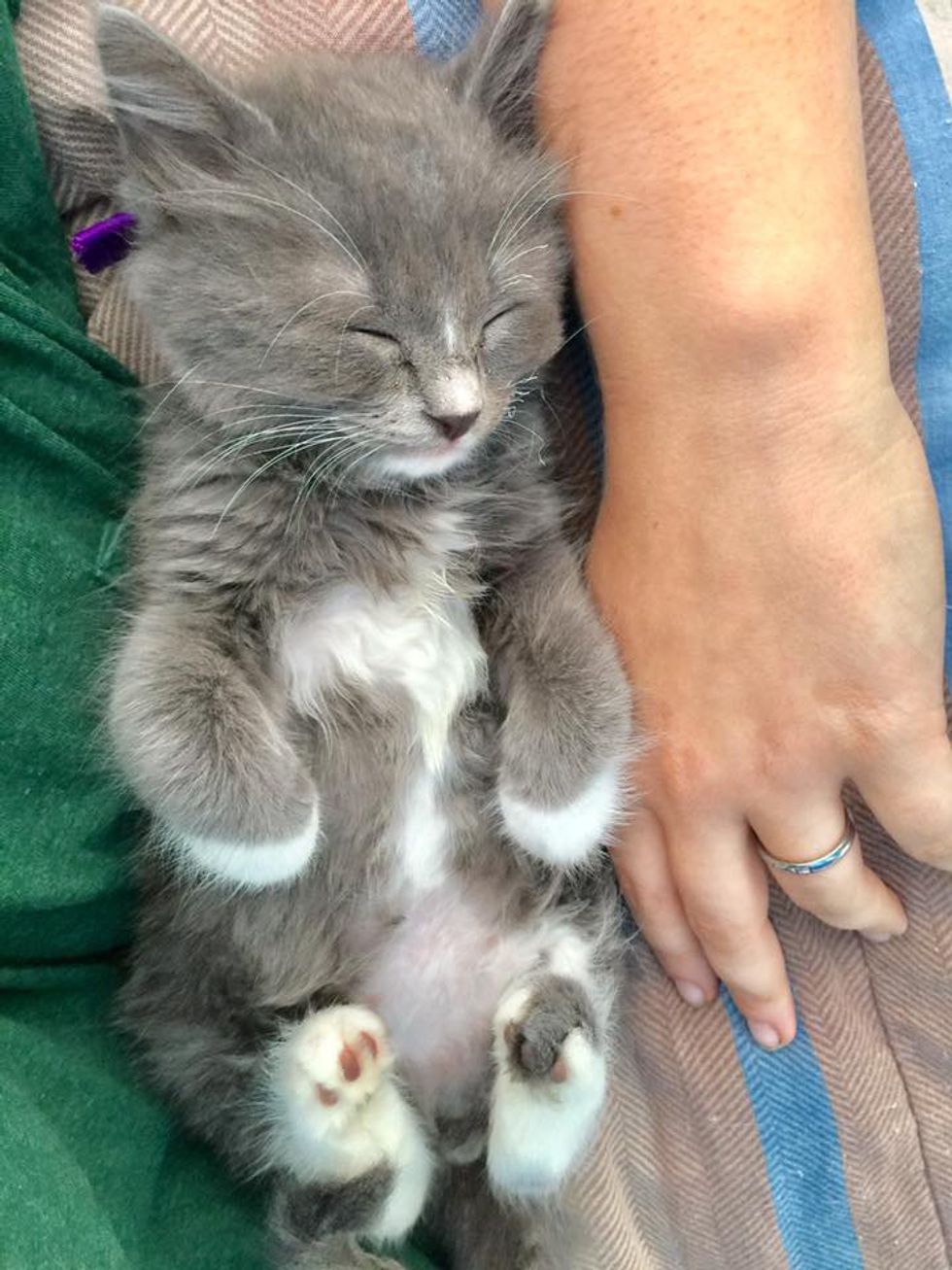 Moonglade Rose
Over the next couple of weeks Moonglade would get up every few hours at night to feed the kitten. After every meal, Opie would crawl onto her chest, curl up, and fall asleep purring.
Andy was never far from the kitten, keeping him and his human mom company all night.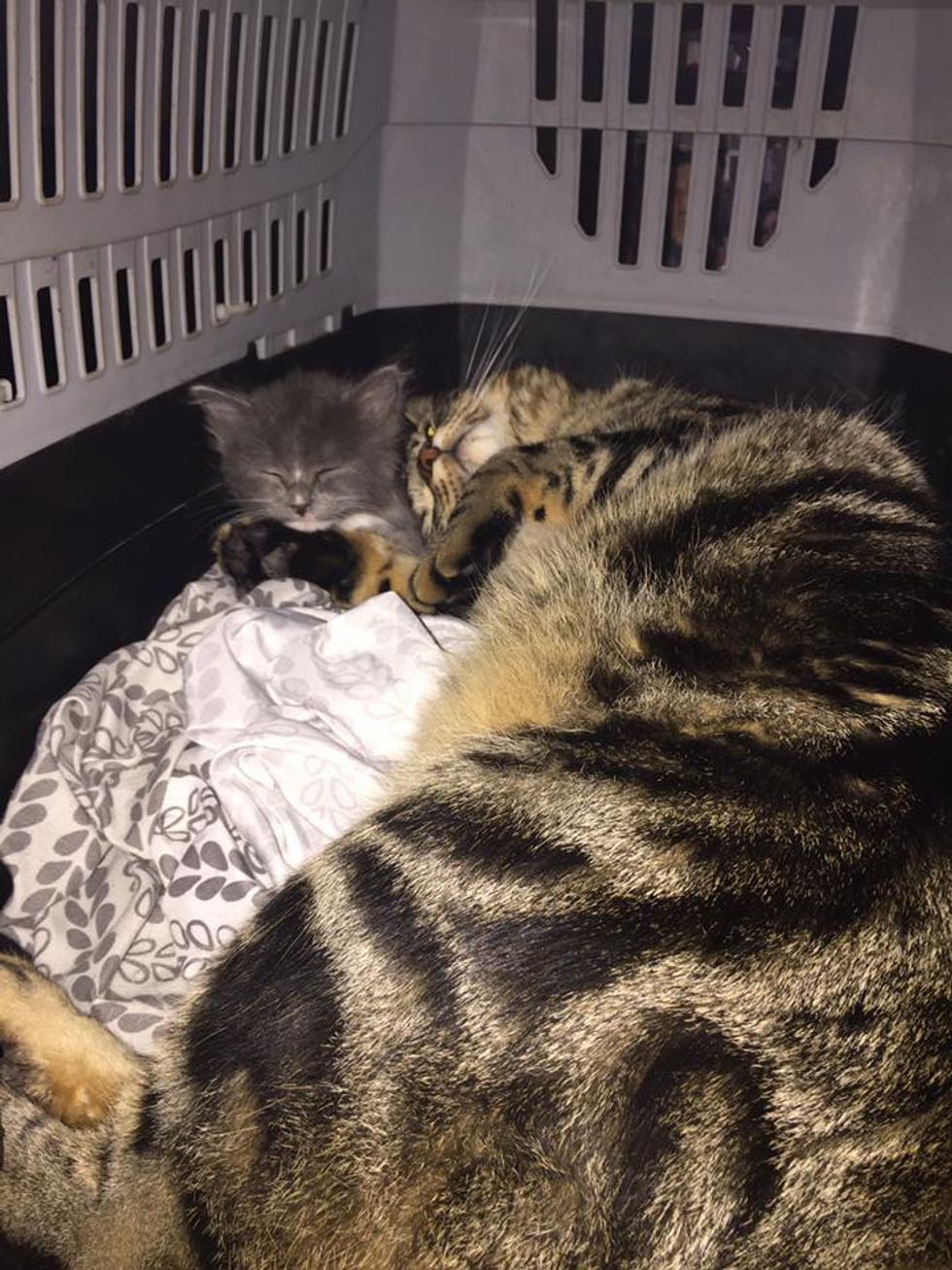 Moonglade Rose
Purring up a storm while snuggling with his little brother from another mother.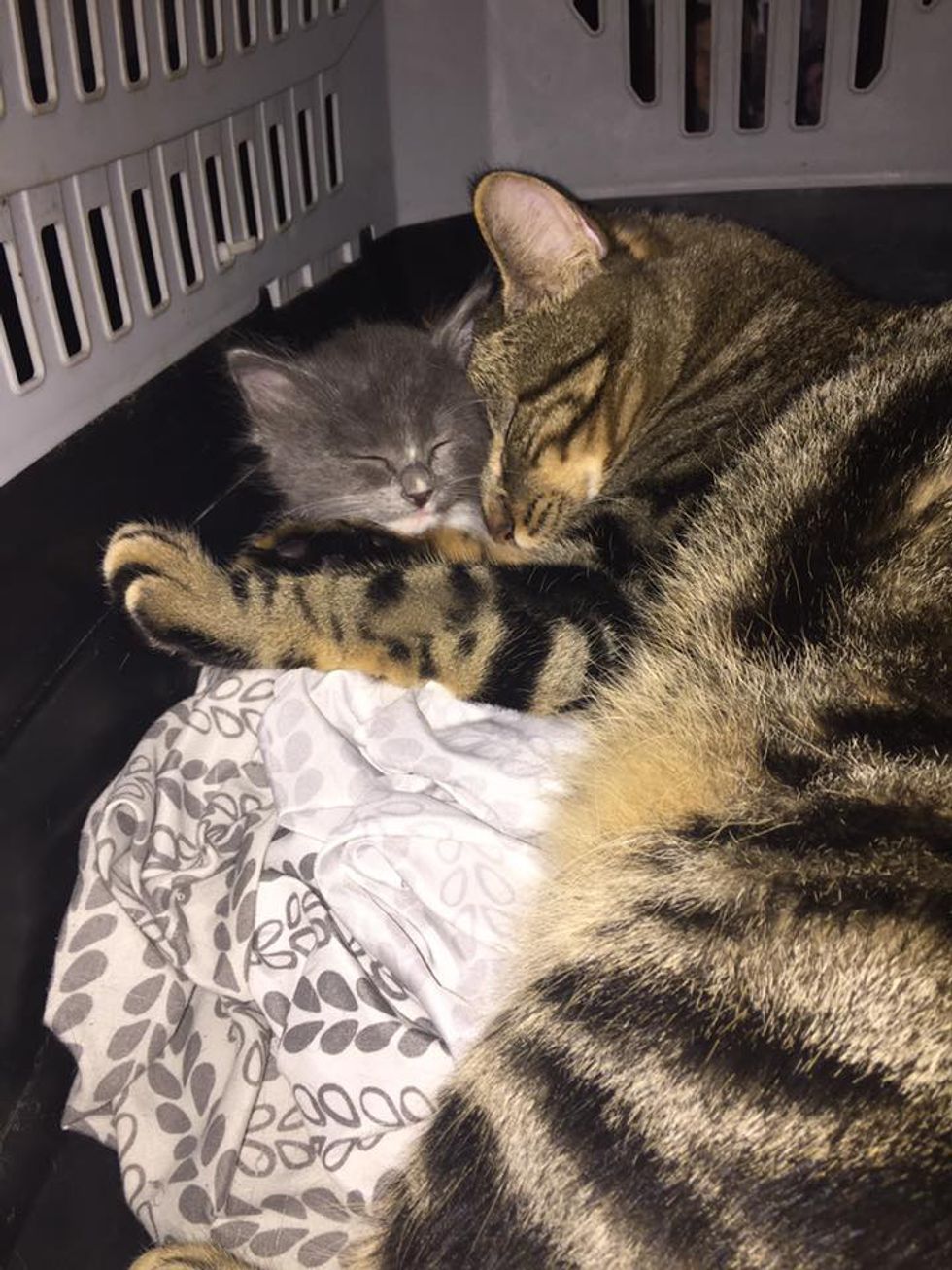 Moonglade Rose
Before Opie's arrival, Andy'd been snuggling with his human mom almost constantly.
Now he won't leave his little brother out of eyeshot, keeping him groomed and showering him with love.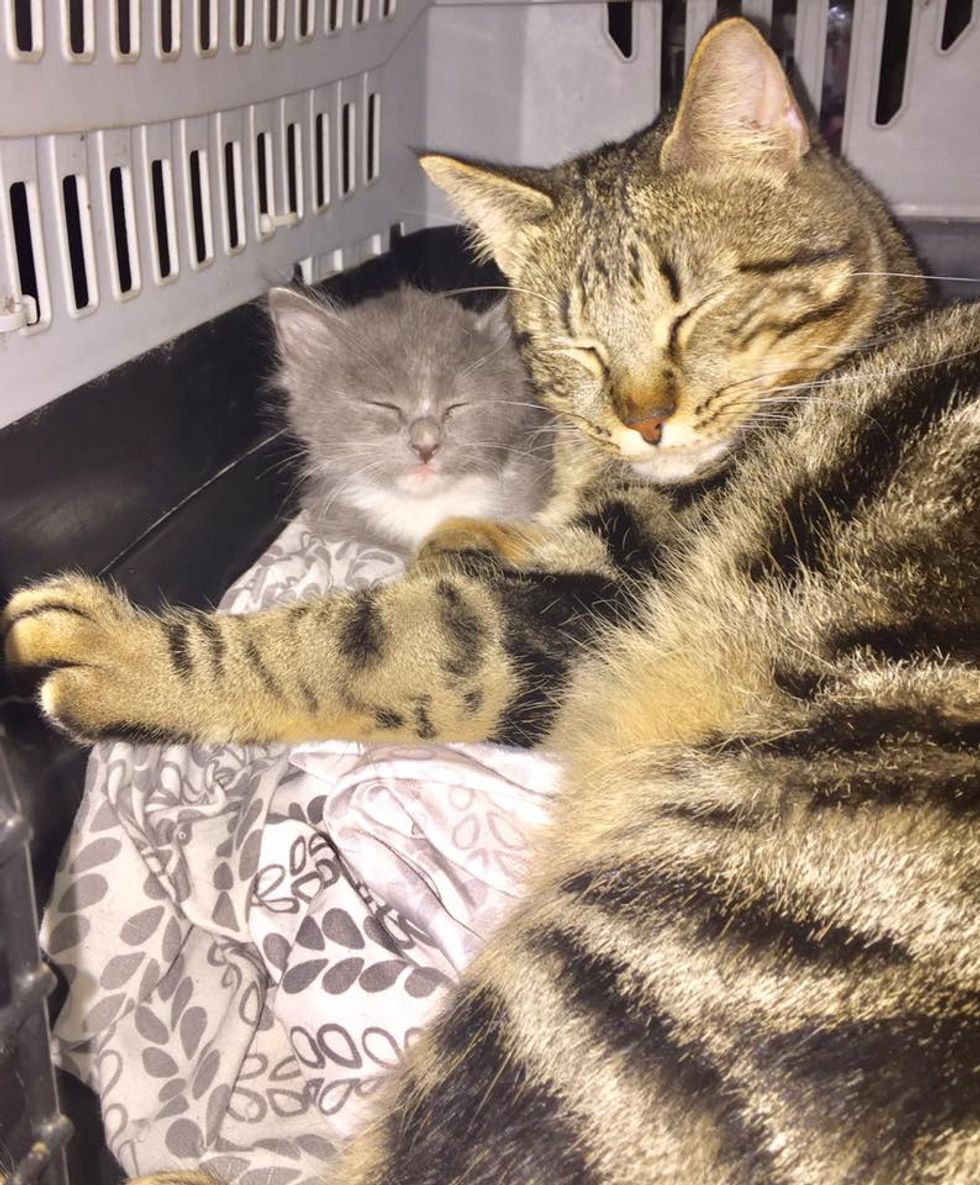 Moonglade Rose
"Andy gives his brother lots of love and has been teaching him about the litter box, how to land on his feet, how to hunt and play, but mostly how to cuddle."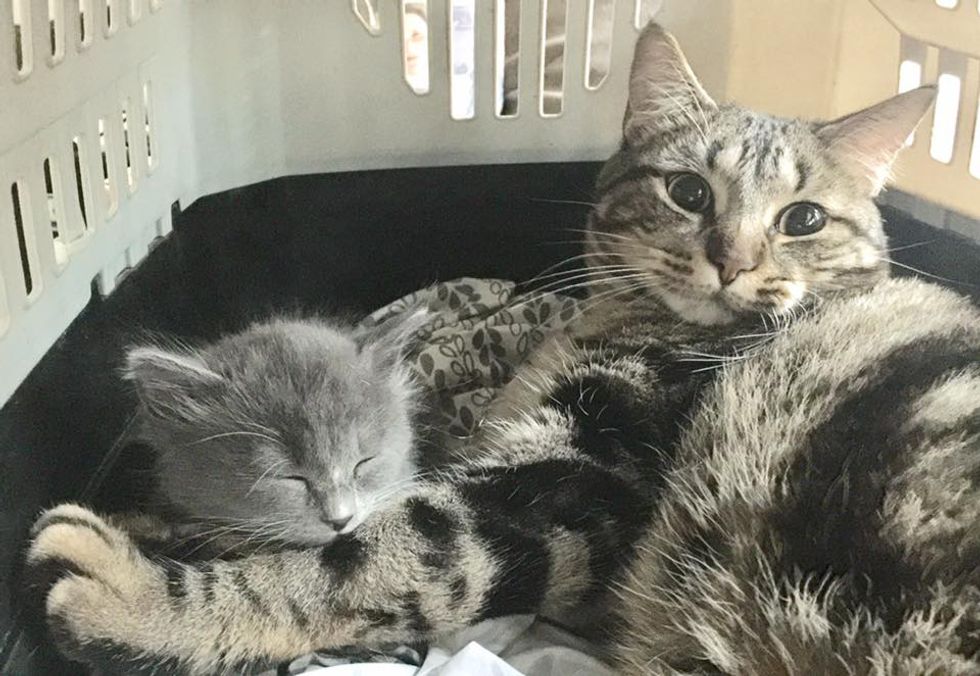 Moonglade Rose
They are completely inseparable.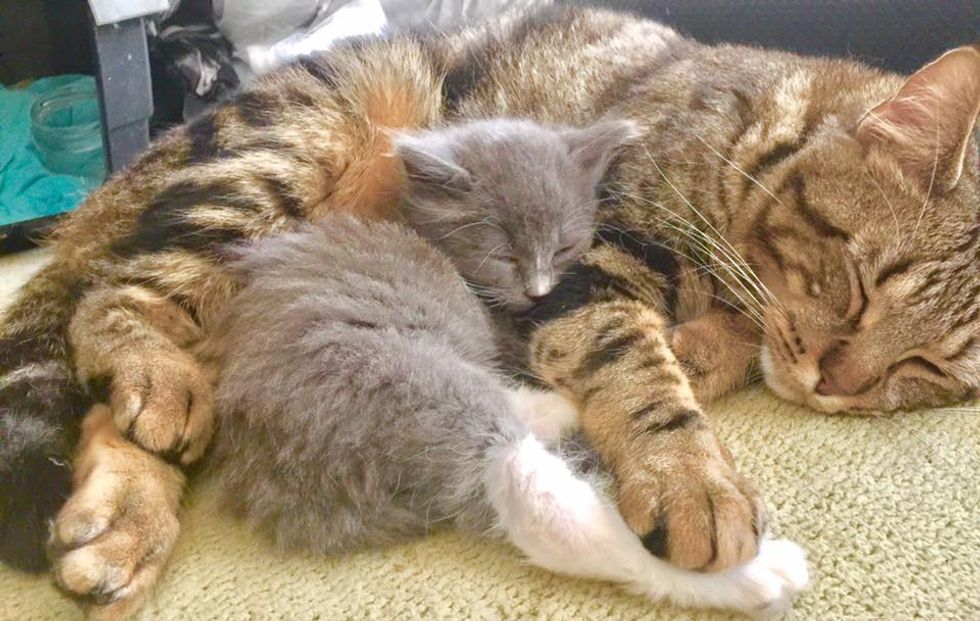 Moonglade Rose
"I was adopted… there's always been something missing, even after I met my birth family, but Andy saved my life," Moonglade said.
"And now Opie seems to be doing the same for Andy. What goes around comes around."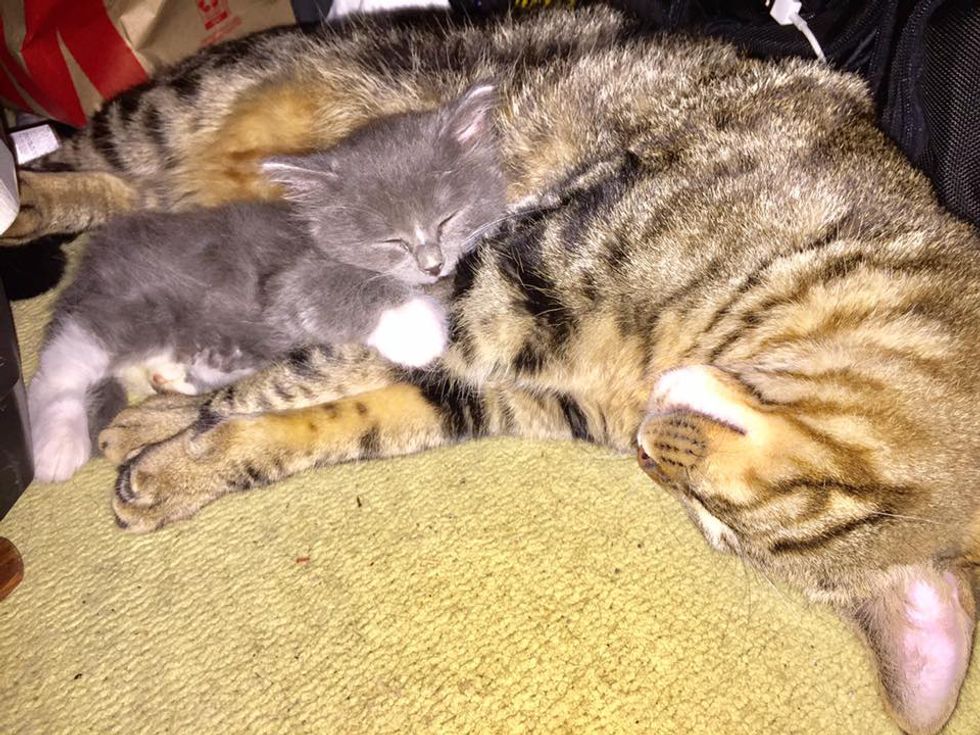 Moonglade Rose
It's been six weeks since Opie joined the family.
The two are closer than ever. "Andy absolutely adores him and protects him. My happy boys. I'm so lucky."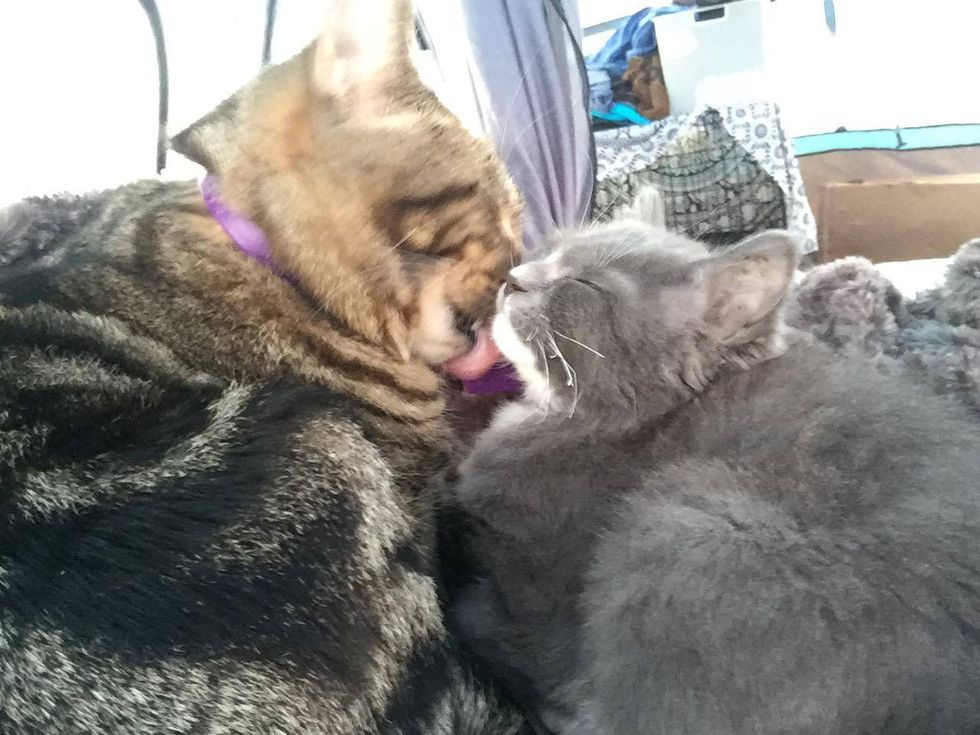 Moonglade Rose
Share this story with your friends.
Related story: Employee Brings Orphaned Kitten to Work and the Kitty Decides to Offer Everyone "Help"