A rescued kitten hasn't stopped cuddling since he and his sister were saved from the pound at just a few days old.
When he found a big kitty toy to snuggle with, he was obsessed.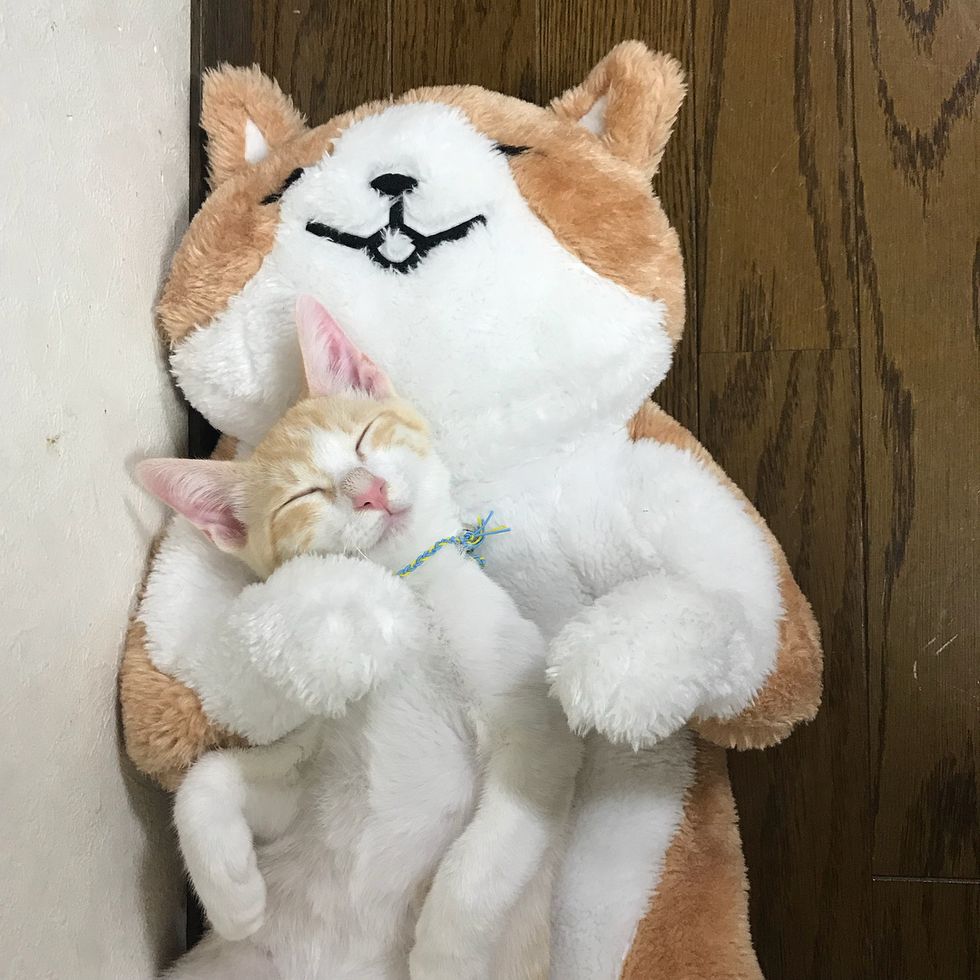 Midori @midorinotanbo
Midori from Japan rescued two feline siblings in the nick of time after she heard that they would be euthanized if no one came to claim them. She reached out to the pound to ask if the kittens were still available. "As soon as my son returned from school, I went to pick them up," Midori told Love Meow.

The kittens named Koi and Haku were the tiniest little things she had seen, weighing just 120 grams when she got them. They hadn't been properly cared for but somehow made it through. "It was a miracle that they had survived this long without proper feedings."
Haku the little brother held onto his sister and wouldn't let go the entire time. After a few weeks of round-the-clock care, their eyes cleared up and they were nursed back to health.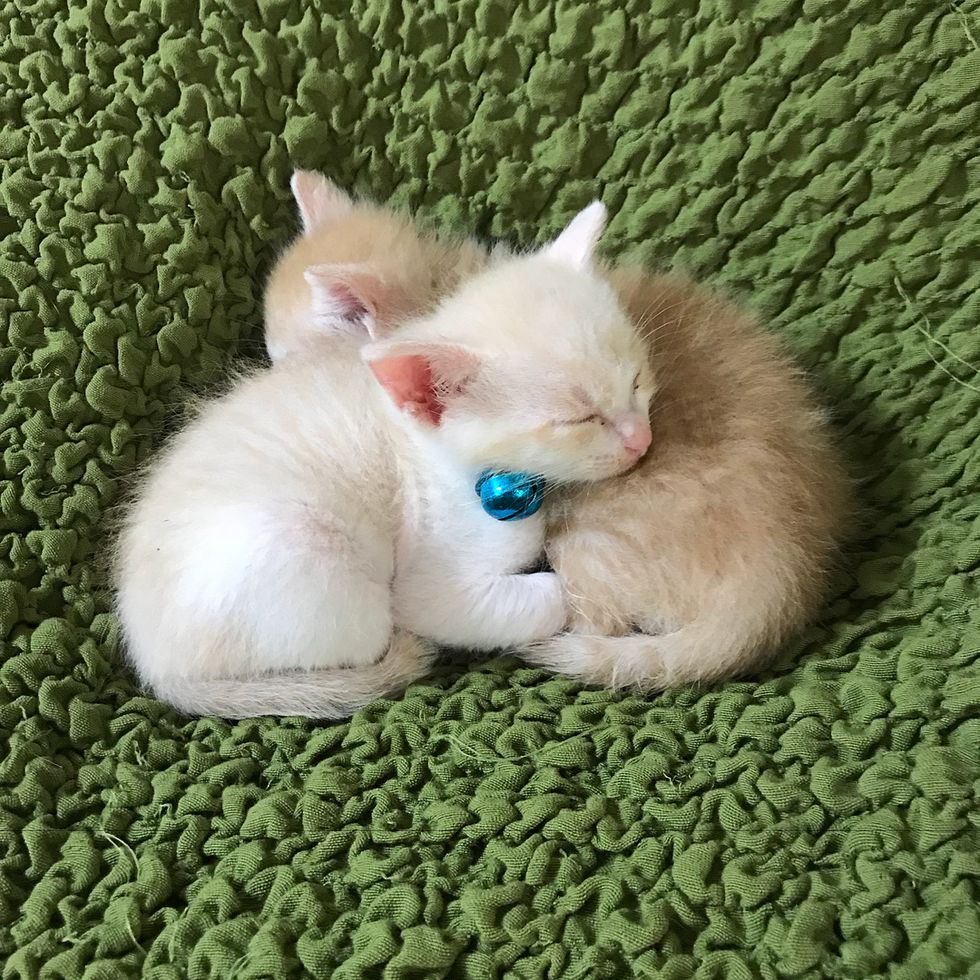 Midori @midorinotanbo
The two feline siblings really blossomed, but little Haku always demanded attention from everyone around the house and didn't want to be alone.

When he wasn't clinging to his sister, he was snuggling with their older cats. They took turns to keep him company and gave him love and comfort.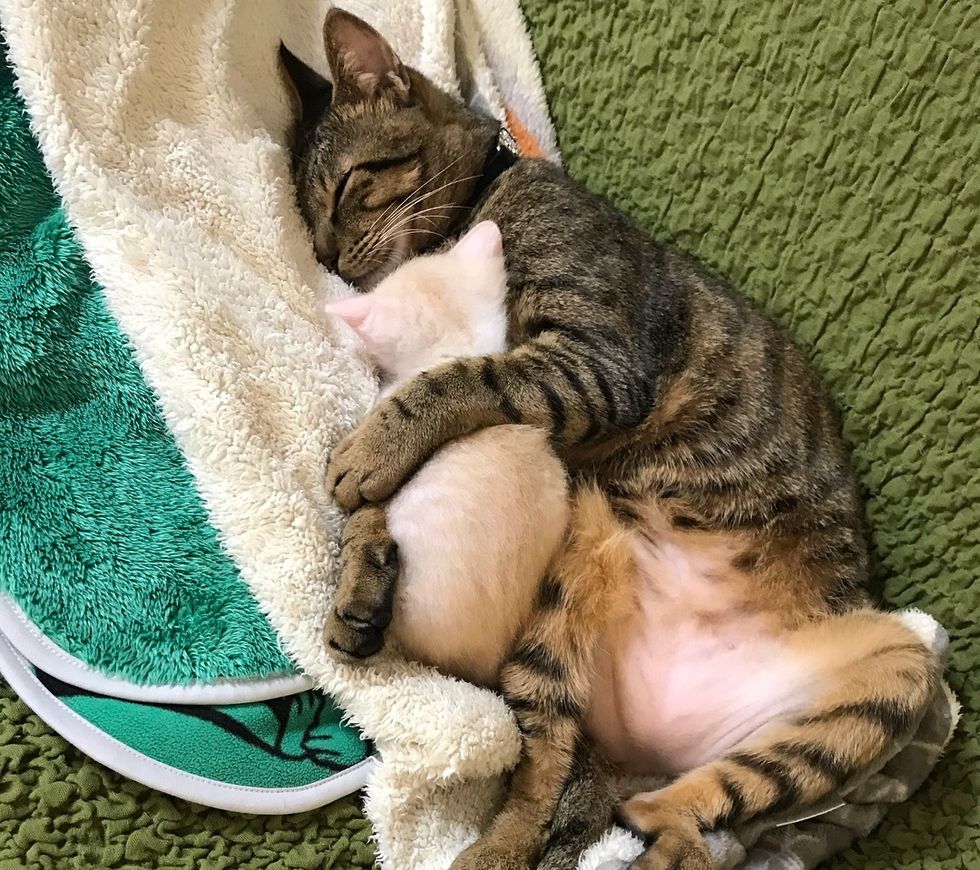 Midori @midorinotanbo
Midori and her husband knew that Haku missed his mom terribly and wanted to do something just for him. They brought him a big plush toy that looked just like him.

When Haku saw the big kitty, he immediately started kneading on it and eventually curled up in its arms for a nap.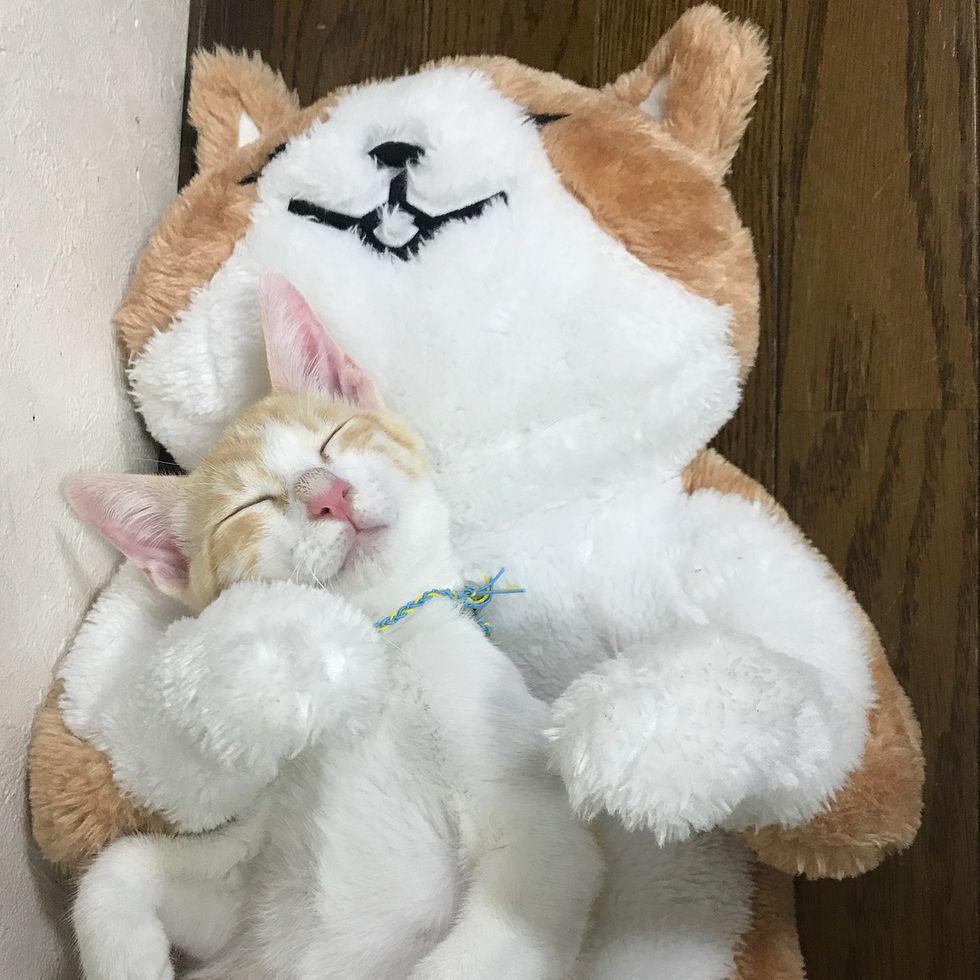 Midori @midorinotanbo
"Before Haku's eyes opened, he was at the pound, so I don't know if he ever knew his cat mother," Midori told Love Meow.
Now Haku has a new mom and he couldn't be happier.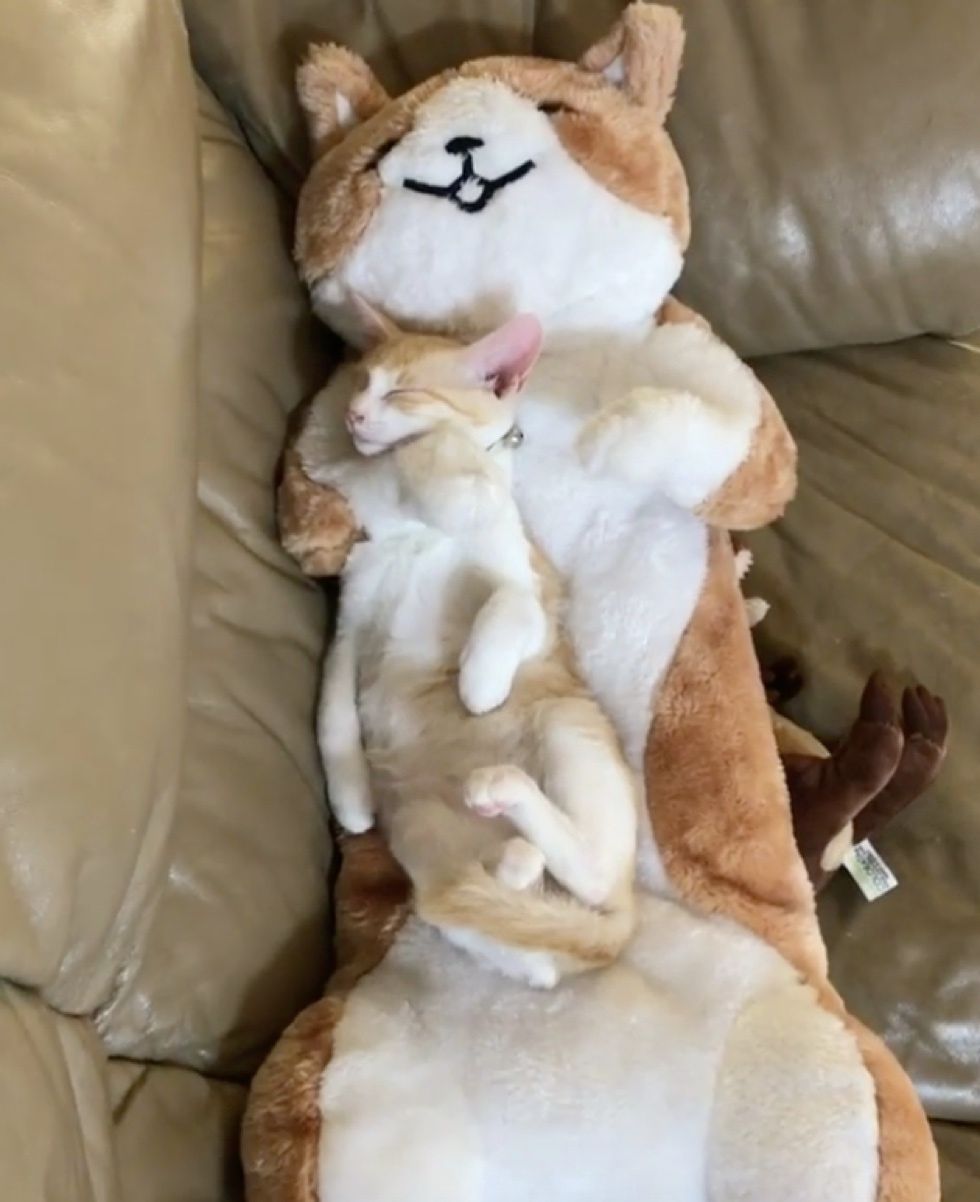 Midori @midorinotanbo
Watch Haku in this cute video:
Kneady kitty!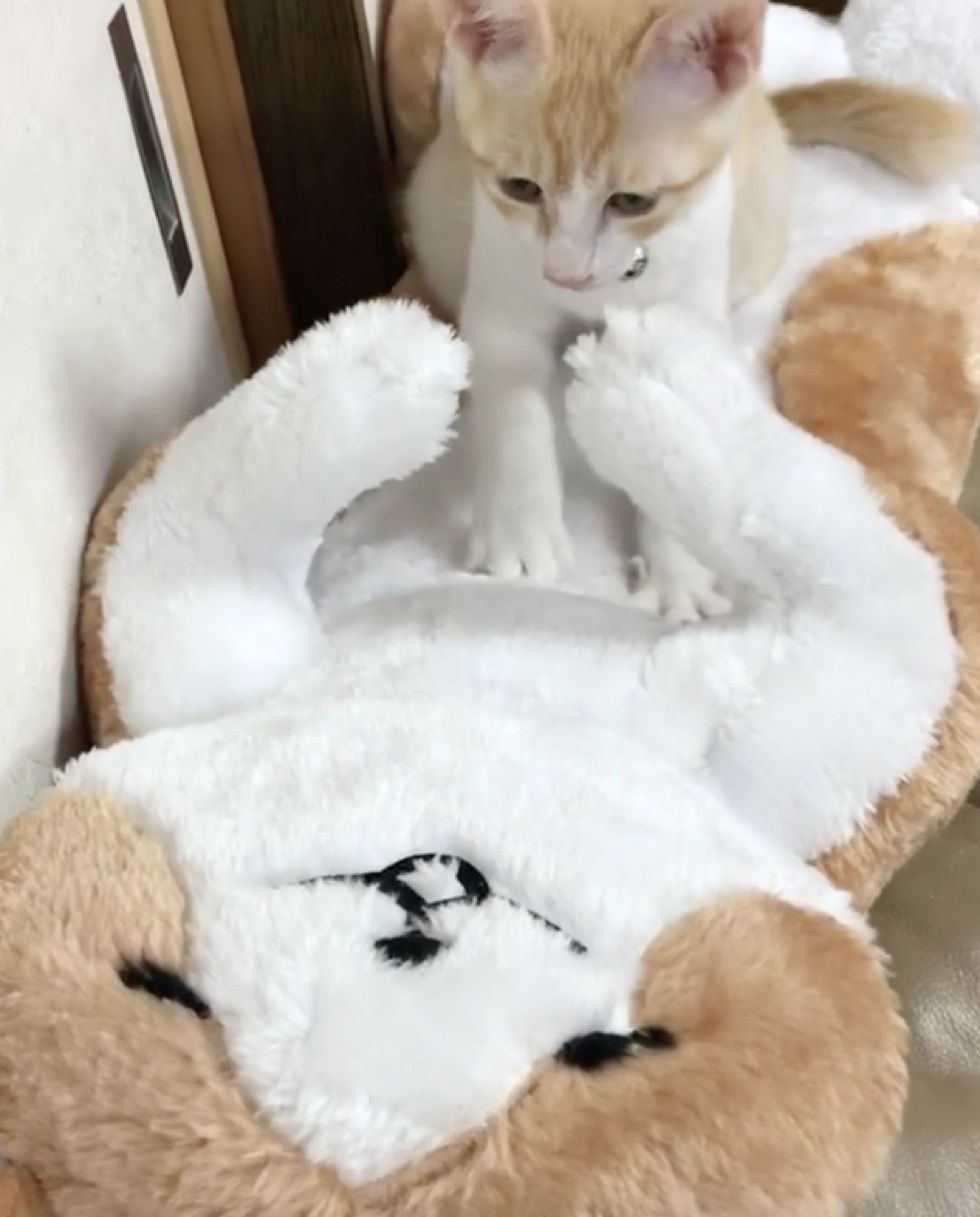 Midori @midorinotanbo
The sweet little boy clings to his new mom and is as happy as can be!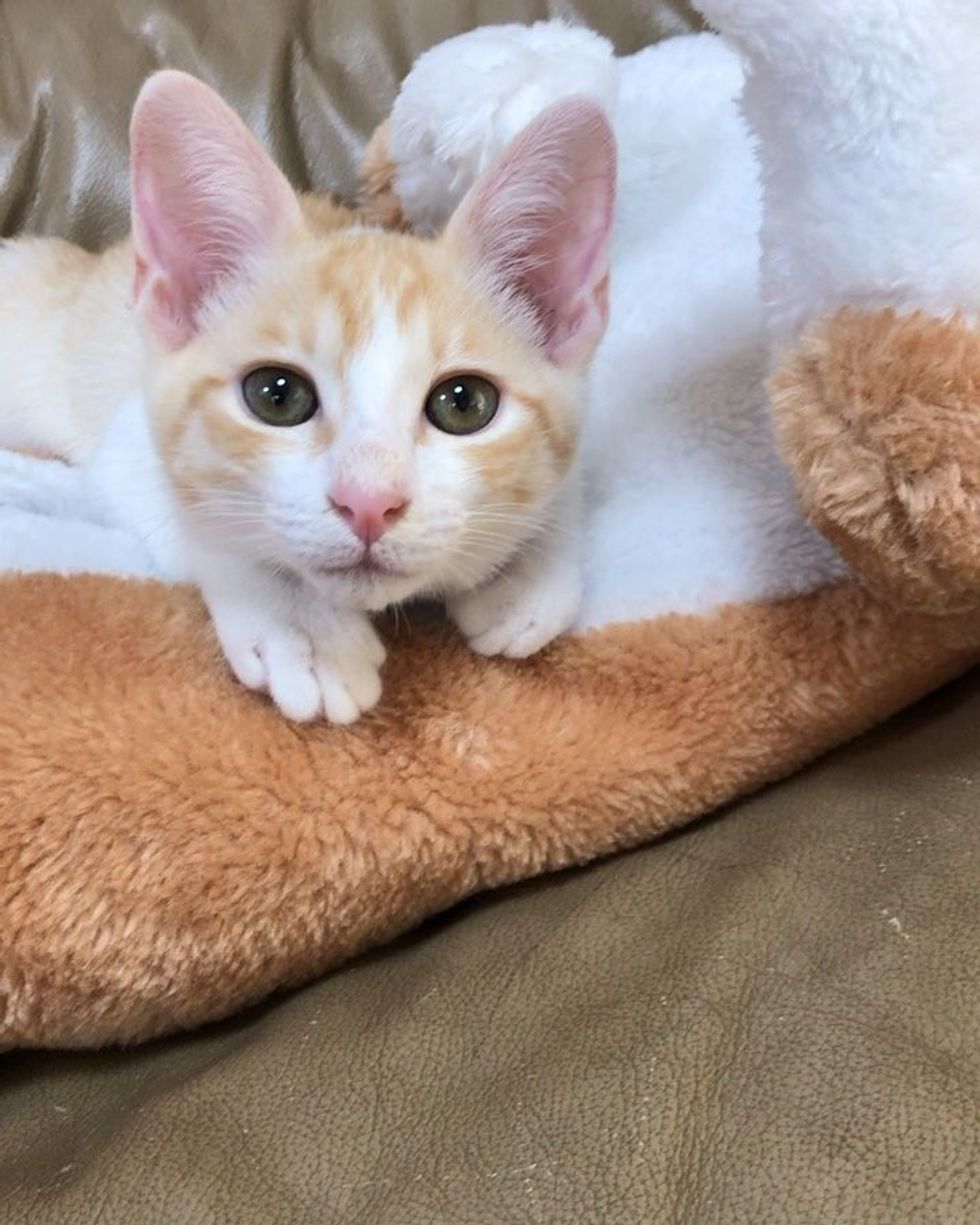 Midori @midorinotanbo
Share this story with your friends. Follow Midori's kitties on Instagram.
Related story: Cat Hears Orphaned Kittens' Cries, Comes Running and Becomes Their New Mom