A street cat and her tiny kittens were rescued from an uncertain fate when a kind woman found them outside and offered them food and shelter.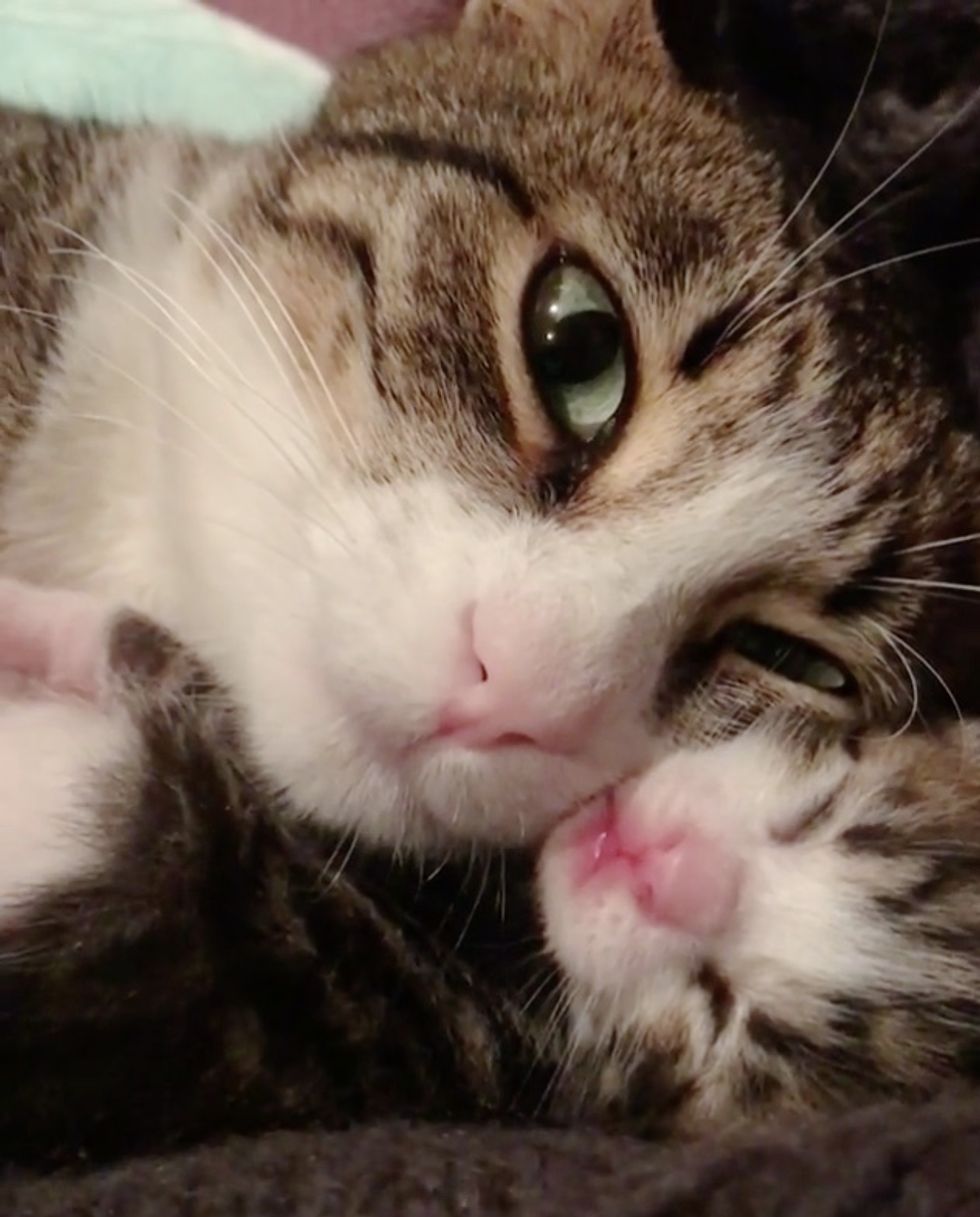 @zikrettinn
The tabby cat wandered into an apartment in Istanbul, Turkey and gave birth to three kittens. When the residents of the apartment found out about the feline family, they didn't want to keep them.

That's when Ahsen found the mama cat and her newborn babies abandoned outside, in need of a safe home.
"They were thrown out of the apartment. I took the mother cat and her kittens home with me," Ahsen told Love Meow. "Her name is Zümrüt which means emerald because of her beautiful eyes."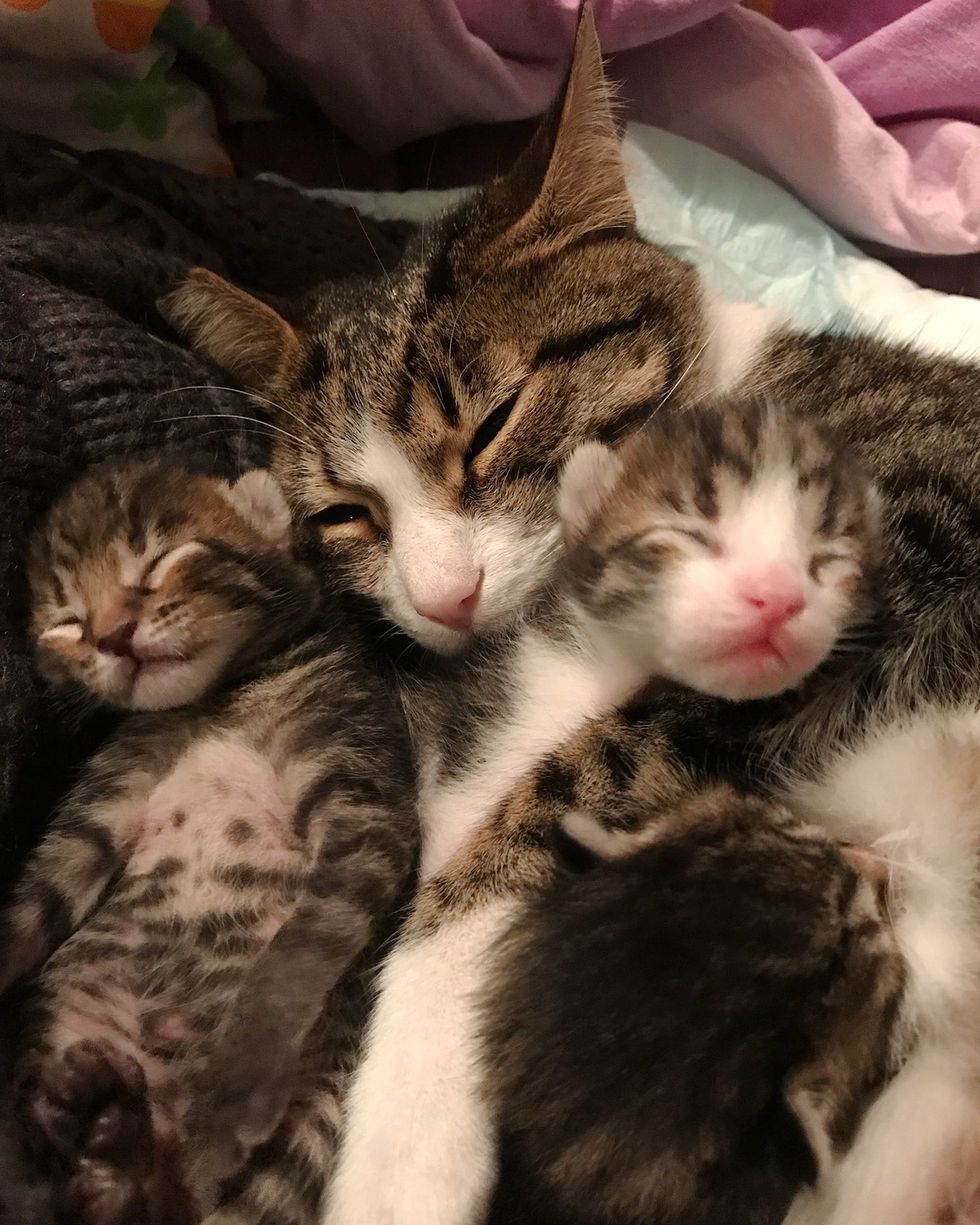 @zikrettinn
The mama cat lay down on her new bed covered in warm blankets and immediately started nursing and caring for her kittens.
She stayed close to them the entire time and didn't want to get up to eat, so Ahsen brought the food over to the mama and fed her by hand.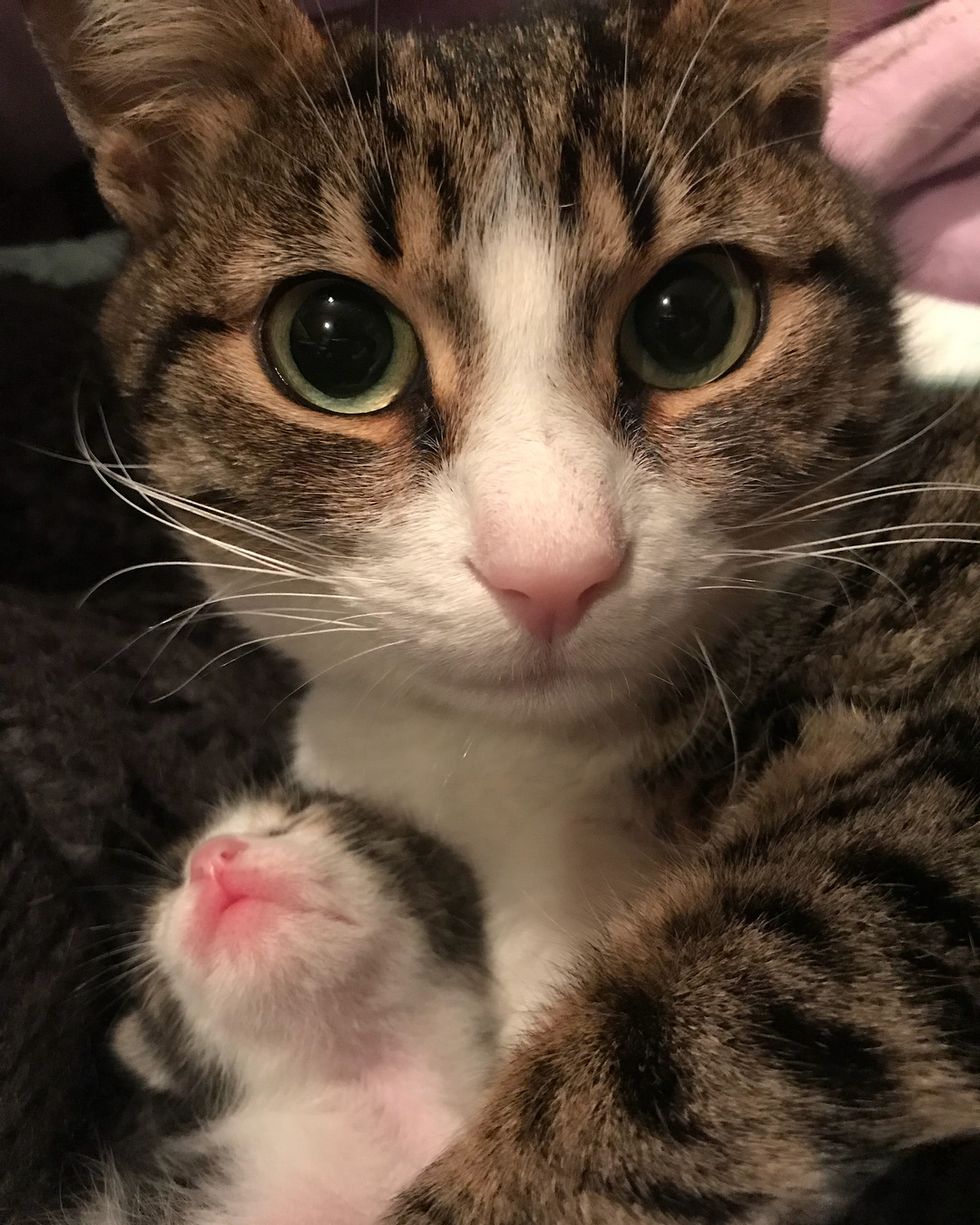 @zikrettinn
The sweet tabby would purr up a storm and start kneading with her paws whenever Ahsen came in with food or gave her pets and belly rubs. "The cat mother was very grateful," Ahsen added.
When the kittens were old enough, Ahsen quickly found them good homes, but the cat mama was still looking for a place to call her own. "Everyone loved her, but no one could offer her a home," she said.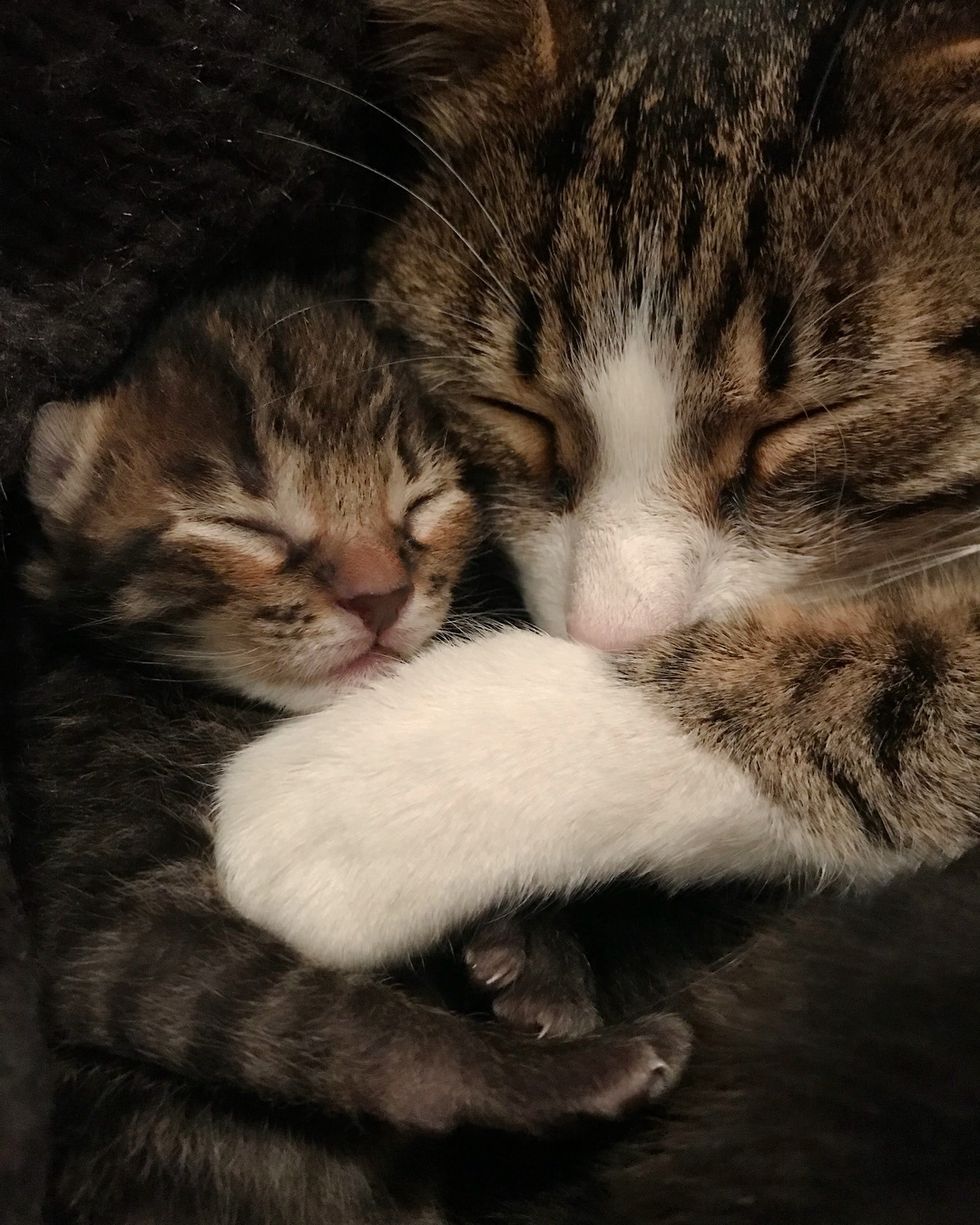 @zikrettinn
"As time went by, she became a confident cat. She is very loyal and likes to keep me company and sleeps with me at night," Ahsen told Love Meow.

Zümrüt greets her human by the door when she gets home and cuddles with her whenever she needs a nap.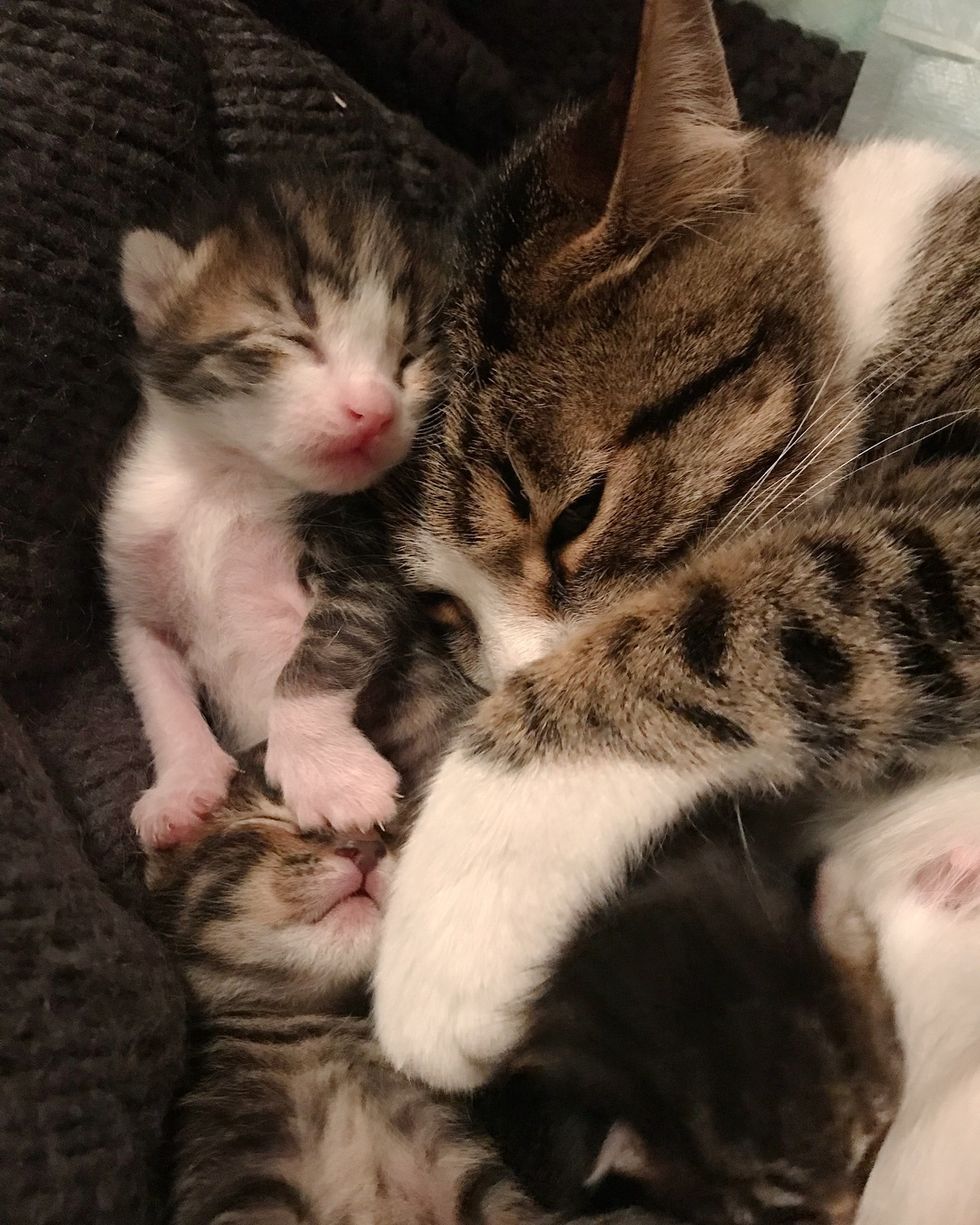 @zikrettinn
The tabby girl has wriggled her way into her heart.
"The mother cat loves me very much. She has found her home with me."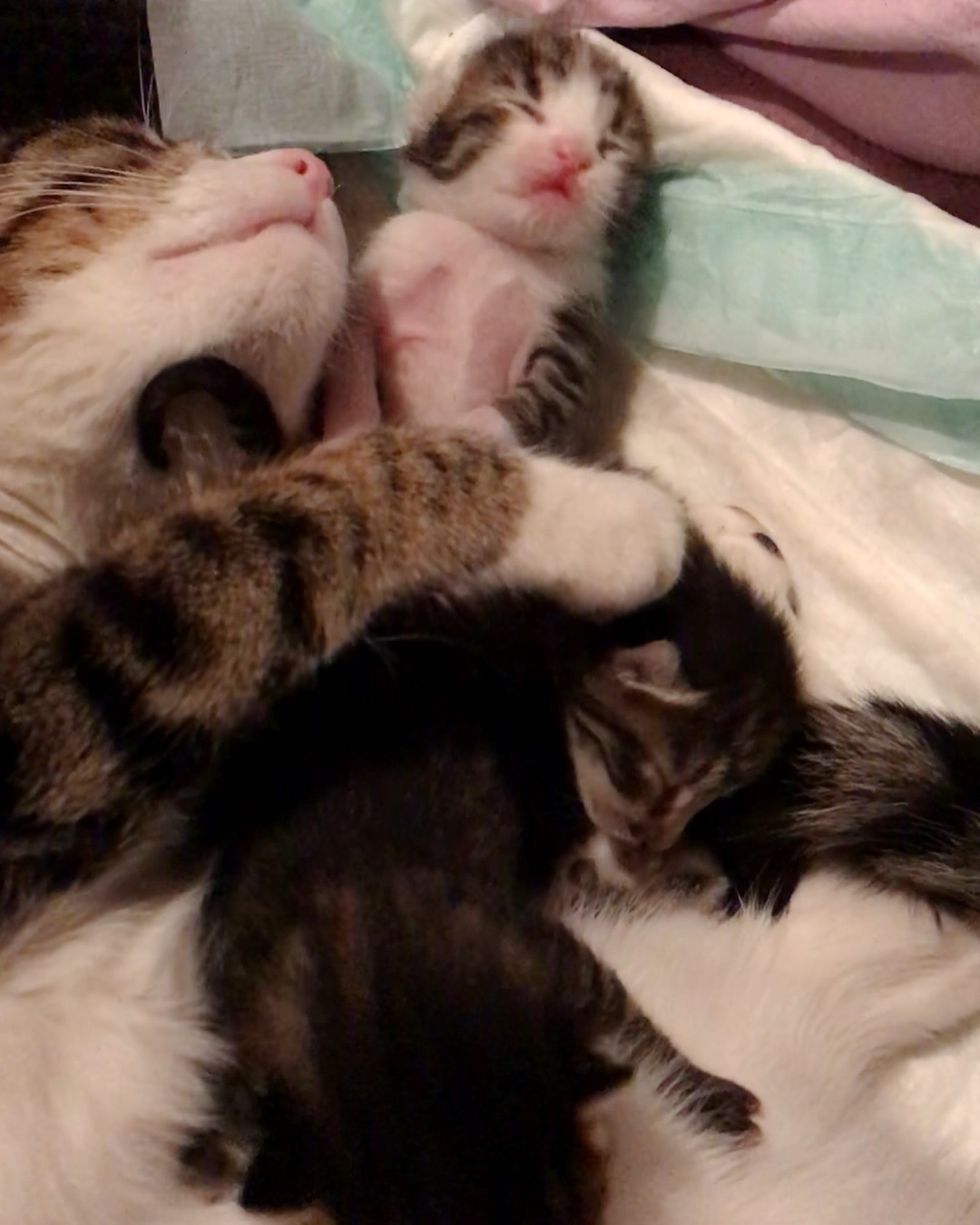 @zikrettinn
Ahsen gave the cat mama a safe place to raise her kittens, and now she has become her most loyal companion.
"She is one of the most special cats I have ever known."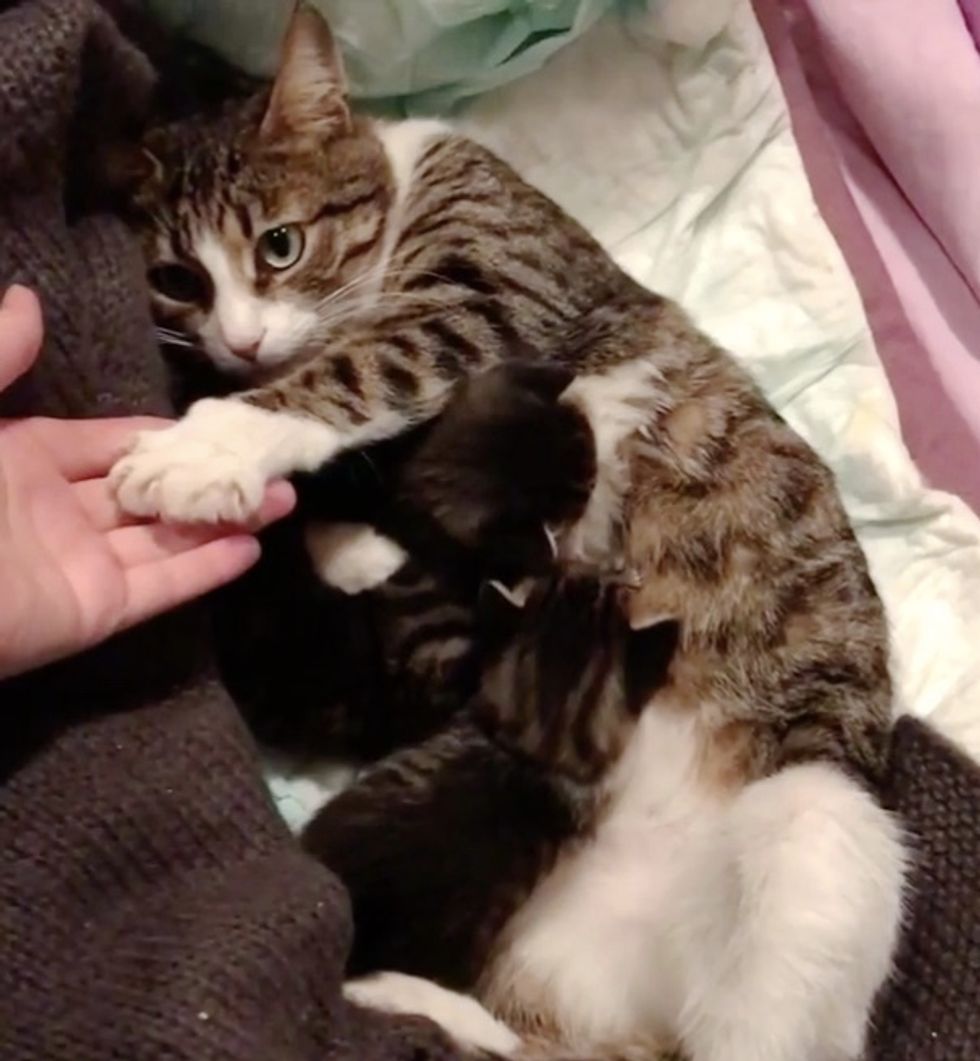 @zikrettinn
Share this story with your friends. More Zümrüt on Instagram.
Watch her journey in this cute video:
Related story: Stray Cat Mama Keeps Her Babies Safe and Fed Even When She Has Nothing to Eat