A kitten who had survived living on the streets, faced yet another challenge.
No one knew if he would make it through the night, but a woman was determined to save him.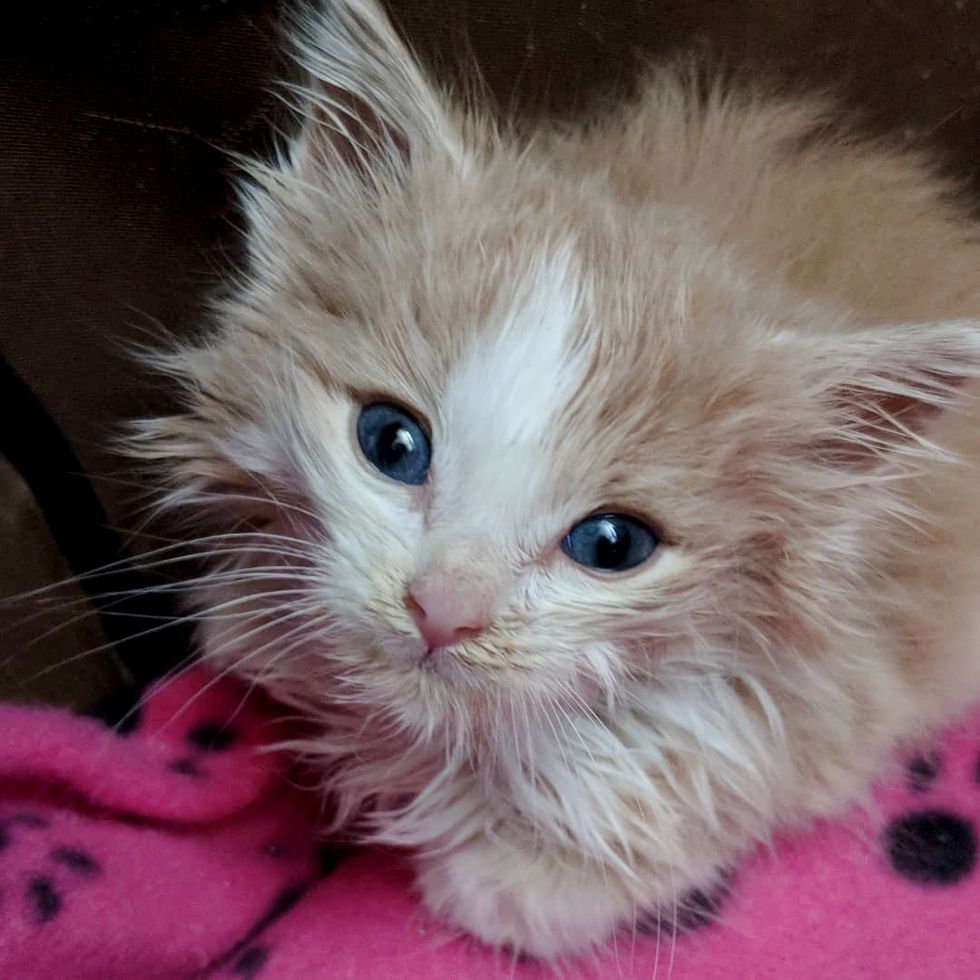 Shauna @ixluvxcats
Quincy was about four weeks old when he was brought in to the city shelter in Philadelphia. The tiny ball of fluff was just skin and bones, desperately needing rescue.

Noah's Ark Rescue Project and Sanctuary (NARPS Cats) pulled him from the shelter, but the little guy was severely dehydrated and fading by the minute.
Shauna, a volunteer of NARPS Cats, gave him fluids immediately but he continued to decline - Quincy was lying on his side, breathing rapidly and gasping for air every minute or so.
"It was so sad and I didn't think he'd make it till morning. I stayed up with him all night. I'd hold him, but he didn't react," Shauna told Love Meow.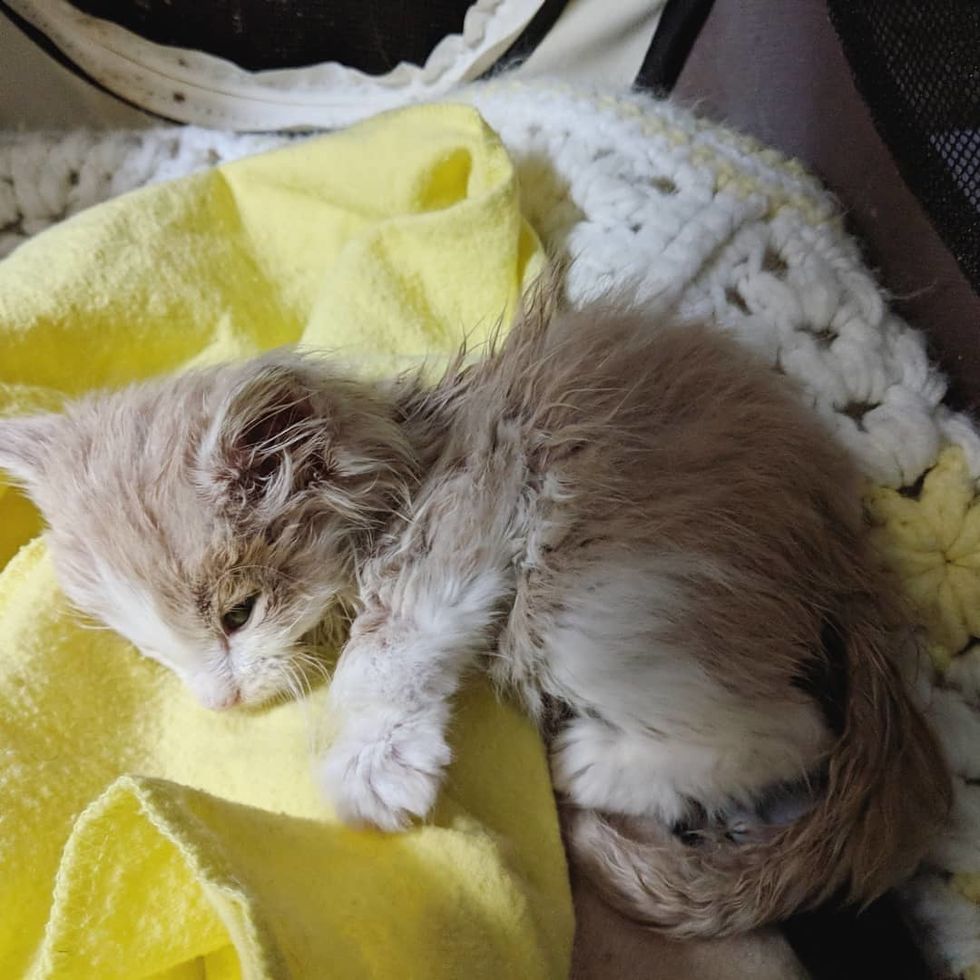 Shauna @ixluvxcats
After giving him some more fluids and trying to feed him, Shauna held the listless kitten in her arms, trying to make him as comfortable as possible, not expecting to see him alive the next day, but not willing to give up.

In the morning, to her shock, the kitten was still breathing and very much alive. "I rushed him in to an emergency vet to see if anything more could be done," Shauna said.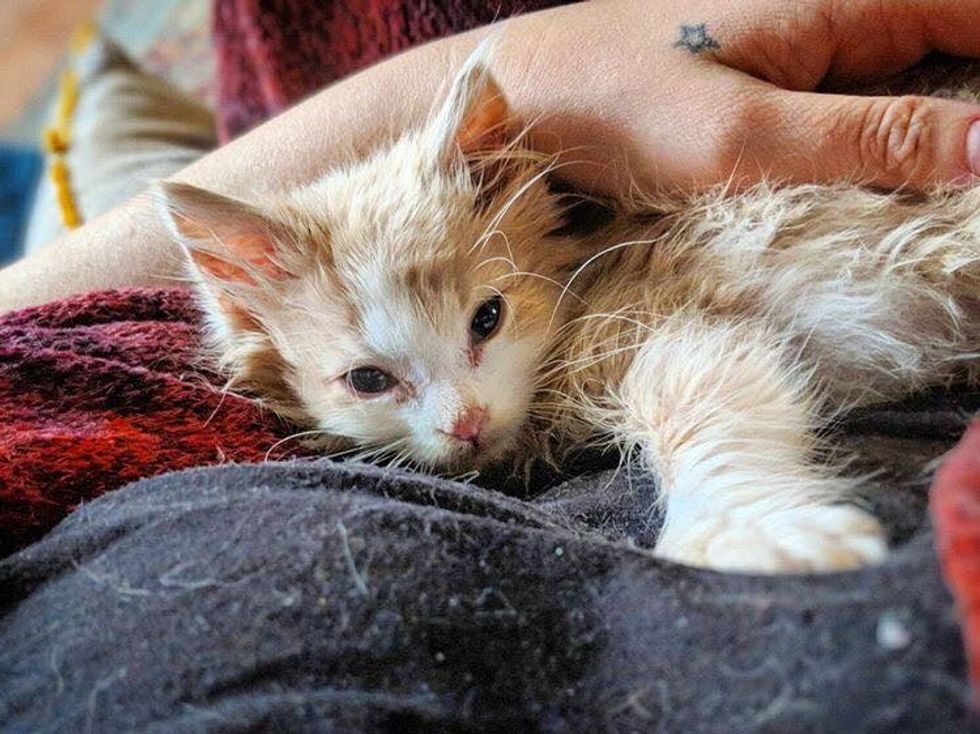 Shauna @ixluvxcats
She left with a bag full of medications and a poor prognosis. Six hours later, the kitten was sitting up for the first time with his new-found strength.

"I got some food and a syringe and started feeding him, and he was swallowing. Six hours after that, when I fed him again, he started lapping up the food from a bowl."
Shauna @ixluvxcats
Quincy was given subcutaneous (SQ) fluids in addition to his food, around the clock.
When he was done eating, Shauna cuddled with him, keeping him warm and comforted, hoping that the love he received, would give him a purpose to keep on fighting.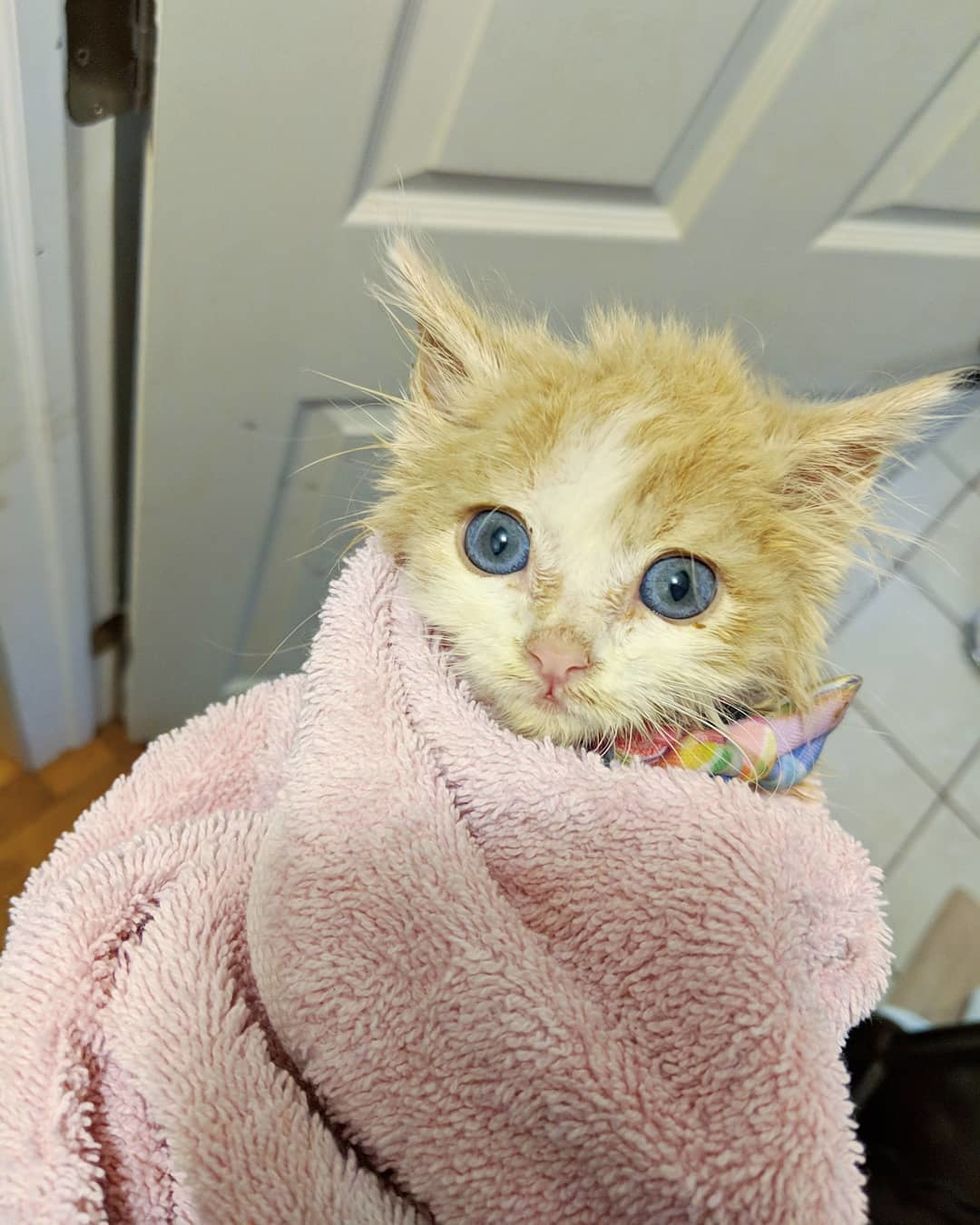 Shauna @ixluvxcats
After five days of tireless effort, Quincy really came round. He was able to eat and drink water independently and even started purring and playing with toys.

"Seeing a kitten come back like that is truly like seeing a miracle," Shauna said.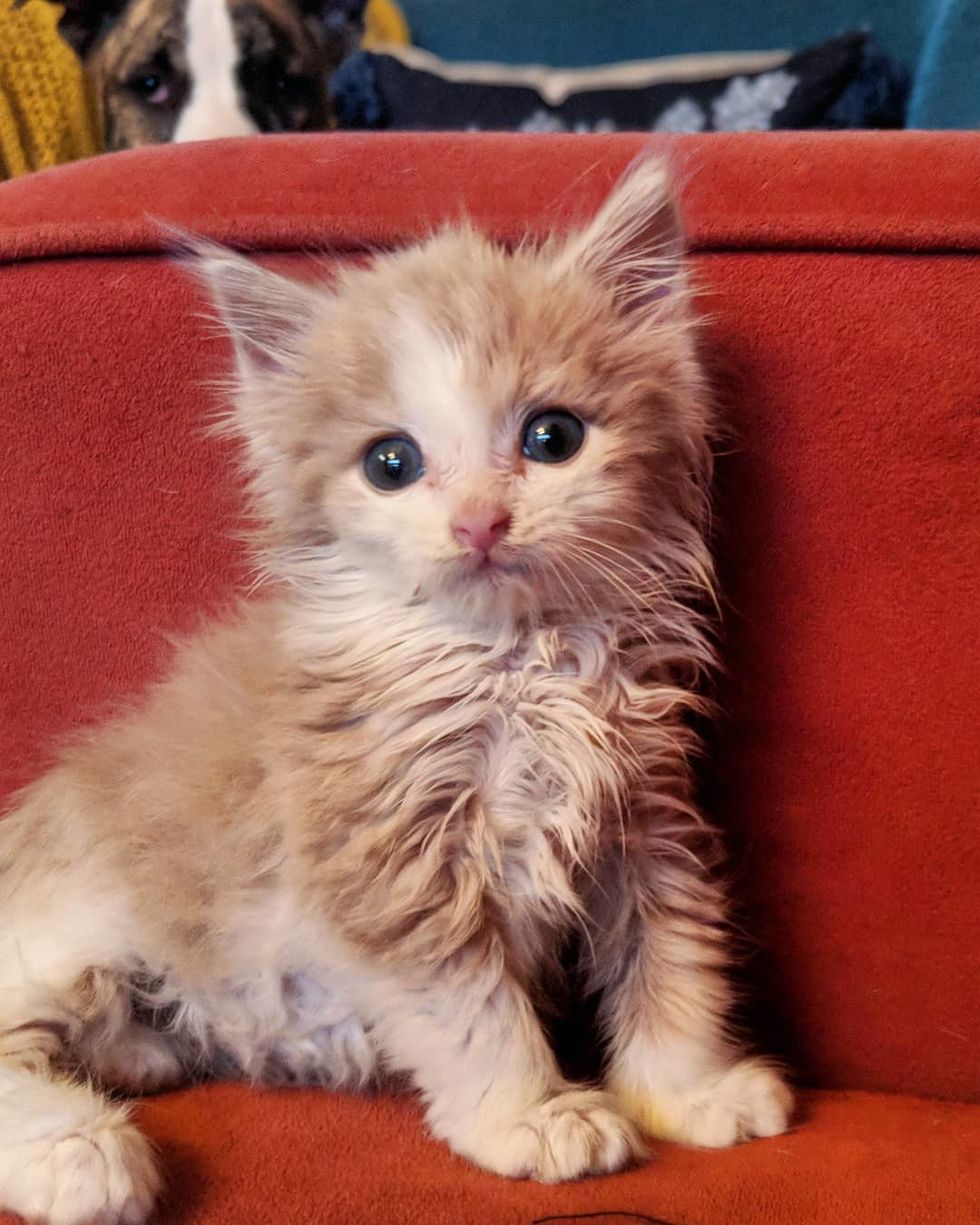 Shauna @ixluvxcats
In two weeks, the kitten gained an impressive 1/2 pound and tripled his energy. Quincy might have used several of his nine lives, but he pulled through and came back a cuddle-bug.

"He'd start to purr as soon as I'd walk up to his pen. When I'd say his name, he'd start furiously kneading the ground and purring loudly until I picked him up," Shauna told Love Meow.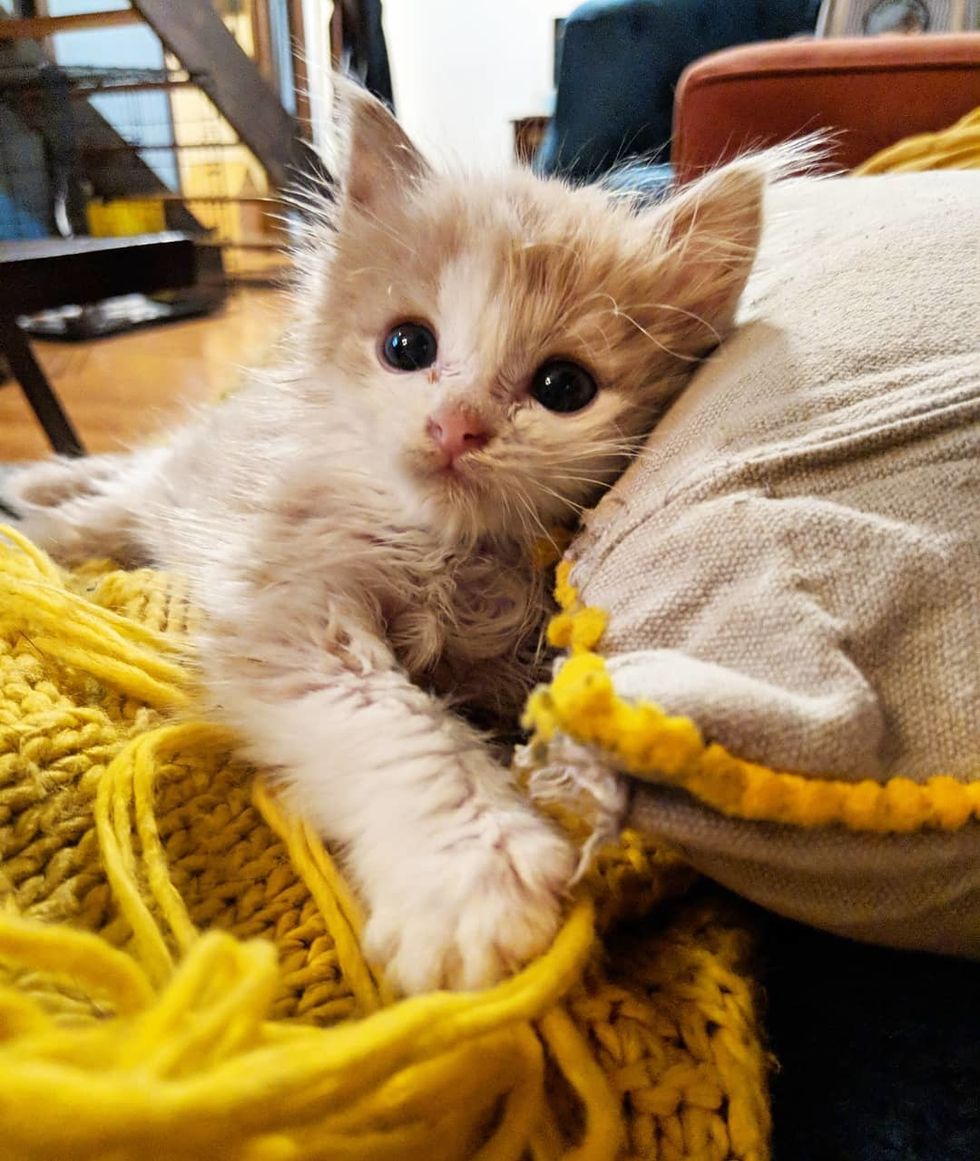 Shauna @ixluvxcats
"He became a little ball of playful energy, and he would always want to cuddle when he was worn out from playing."
Watch Quincy in this cute video:
Quincy the little miracle kittenyoutu.be
If his foster mom wasn't immediately available, he would snuggle up to his canine friend, Jayne, so he would never be alone.

A month after he was rescued... look at him!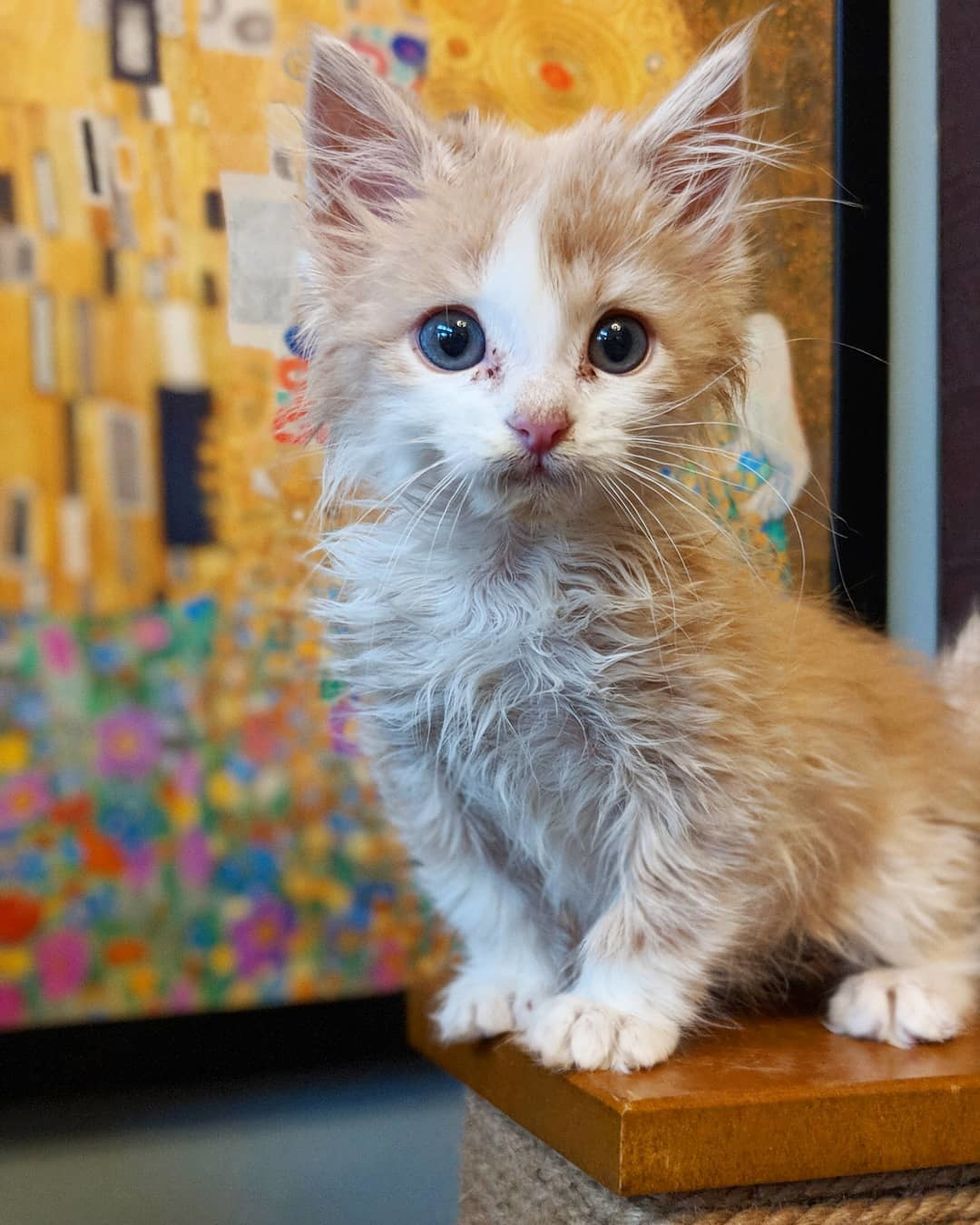 Shauna @ixluvxcats
When it came time for his adoption, Quincy quickly tucked his way into a couple's hearts.
Quincy settled in to his new home and quickly found himself snuggling in their arms, purring aloud.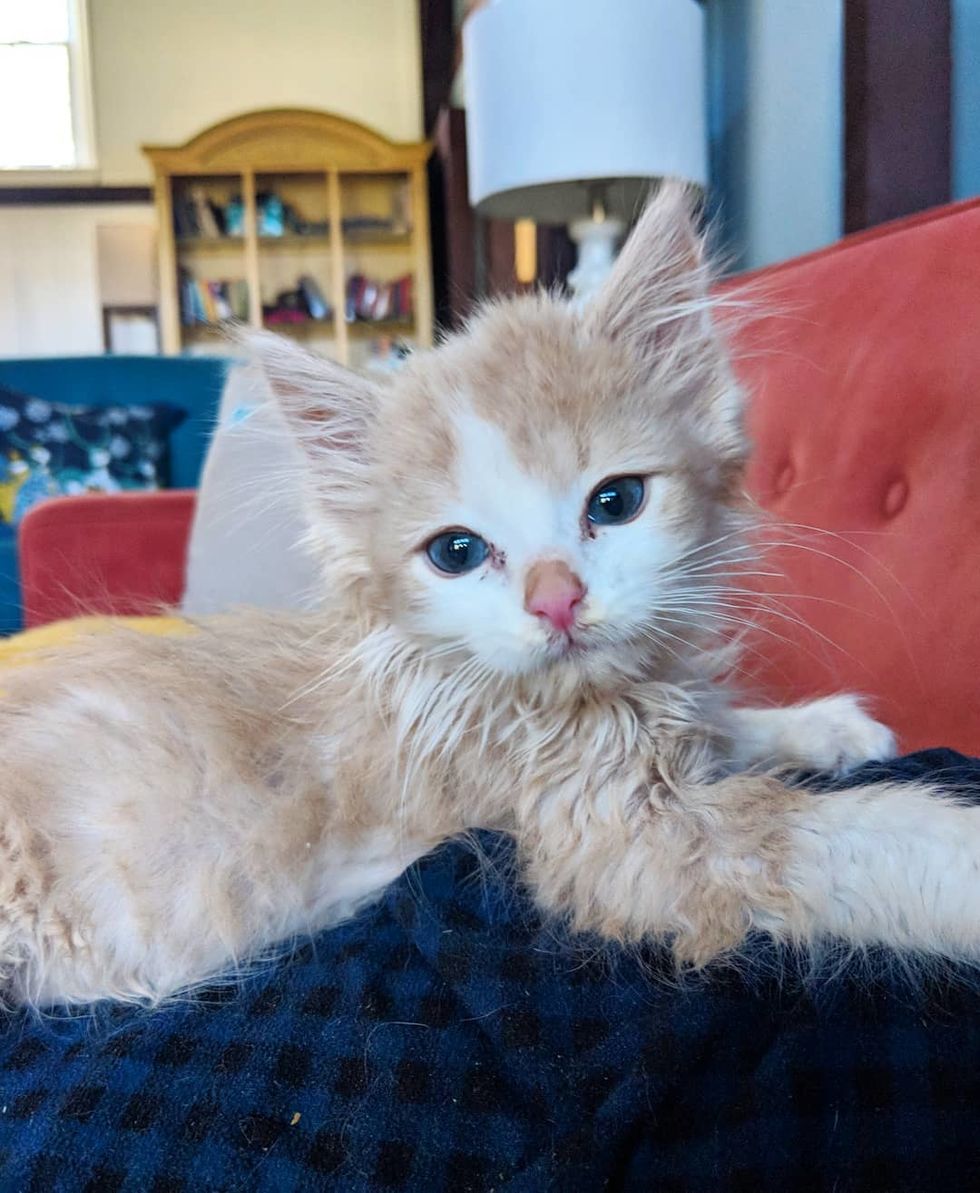 Shauna @ixluvxcats
"His adopters said, he cuddled up in their bed on the first night," Shauna told Love Meow.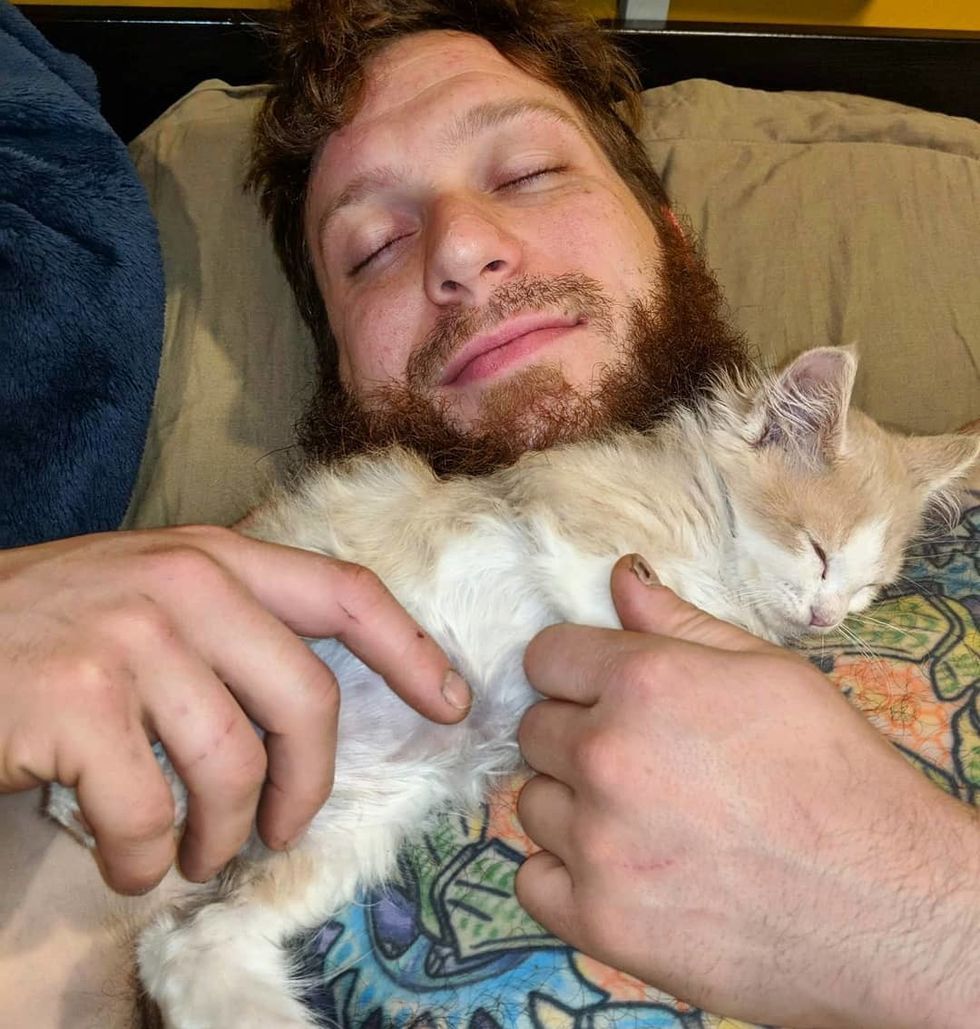 Shauna @ixluvxcats
Share this story with your friends. Follow Shauna's foster kitties on Instagram.
Related story: Man Saves Kitten Stuck on Busy Road While Others Keep Driving by - the Kitty Cuddles Him and Won't Let Go