A rescue group from New York City received an emergency call about a kitten needing help in a bodega.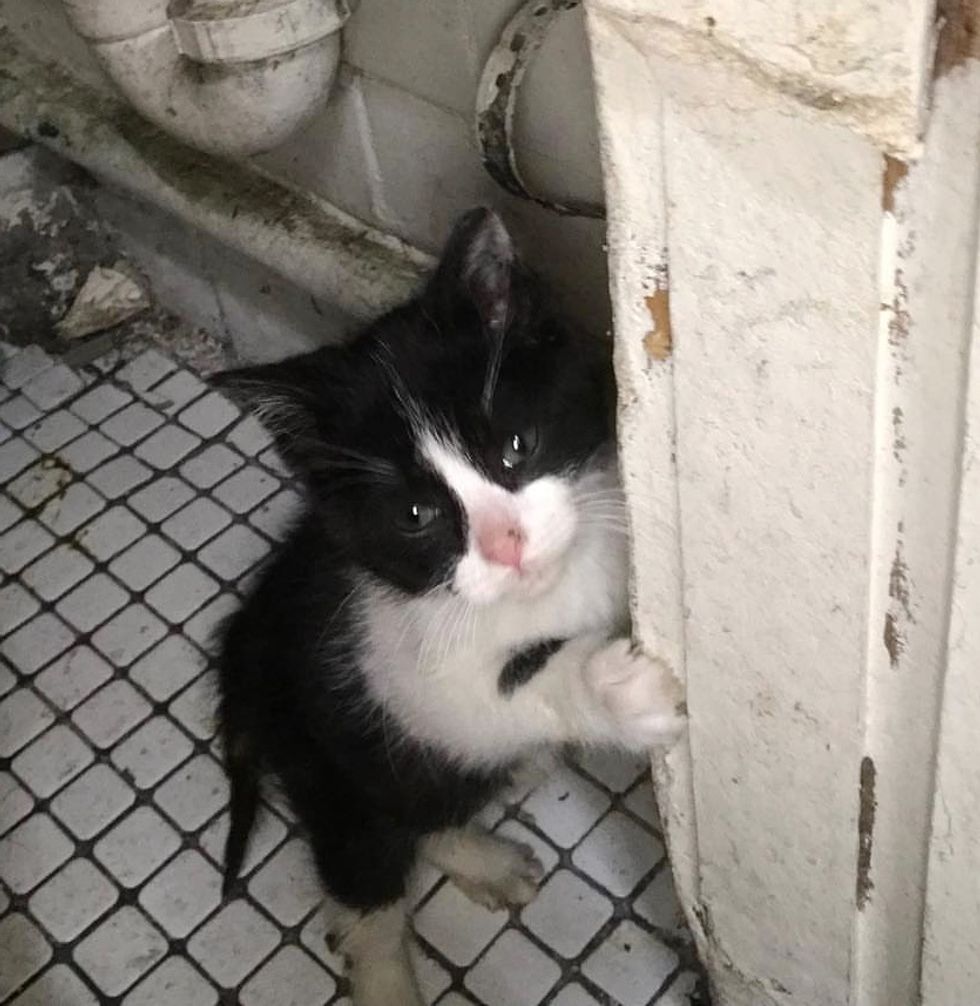 Little Wanderers
Little Wanderers, an all-volunteer rescue group in NYC, was contacted about a 5-week-old kitten who was struggling. When Faith Reber, a veterinary technician for the rescue, arrived at the location, she saw a little tuxedo completely covered and drenched in filth.
The kitten was in poor shape and could barely stand up. She immediately took her back to the rescue to get her help, but her condition continued to worsen, and she was fading by the hour.
They weren't sure if she would survive but wanted to give her a fighting chance she so deserved.
The kitten was admitted to ICU isolation at Animal Medical Center. The veterinary team worked around the clock to ensure that she would pull through. They named her Victoria as she embodies the spirit of a victor.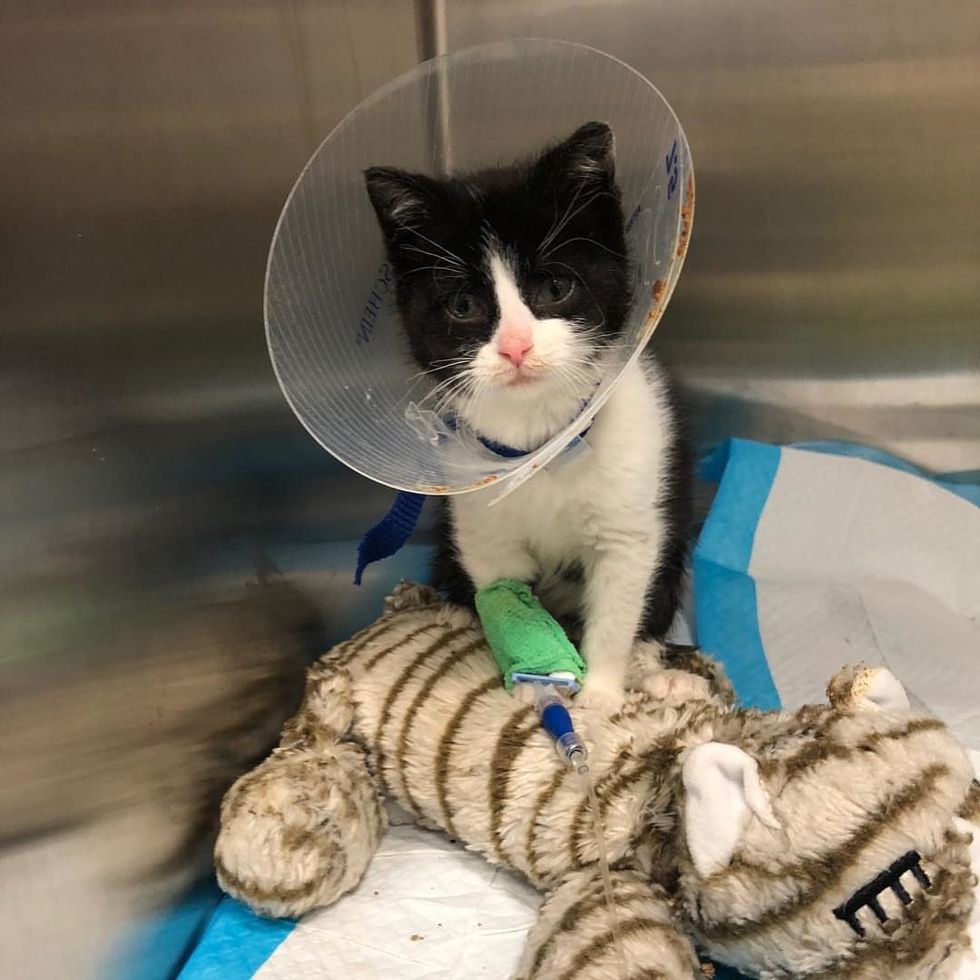 Little Wanderers
The next day, little Victoria woke up and started eating. This was a major improvement as lack of appetite coupled with her illness (parasites and severe gastrointestinal upset) would be a recipe for disaster.

She finally perked up and even started wanting to play.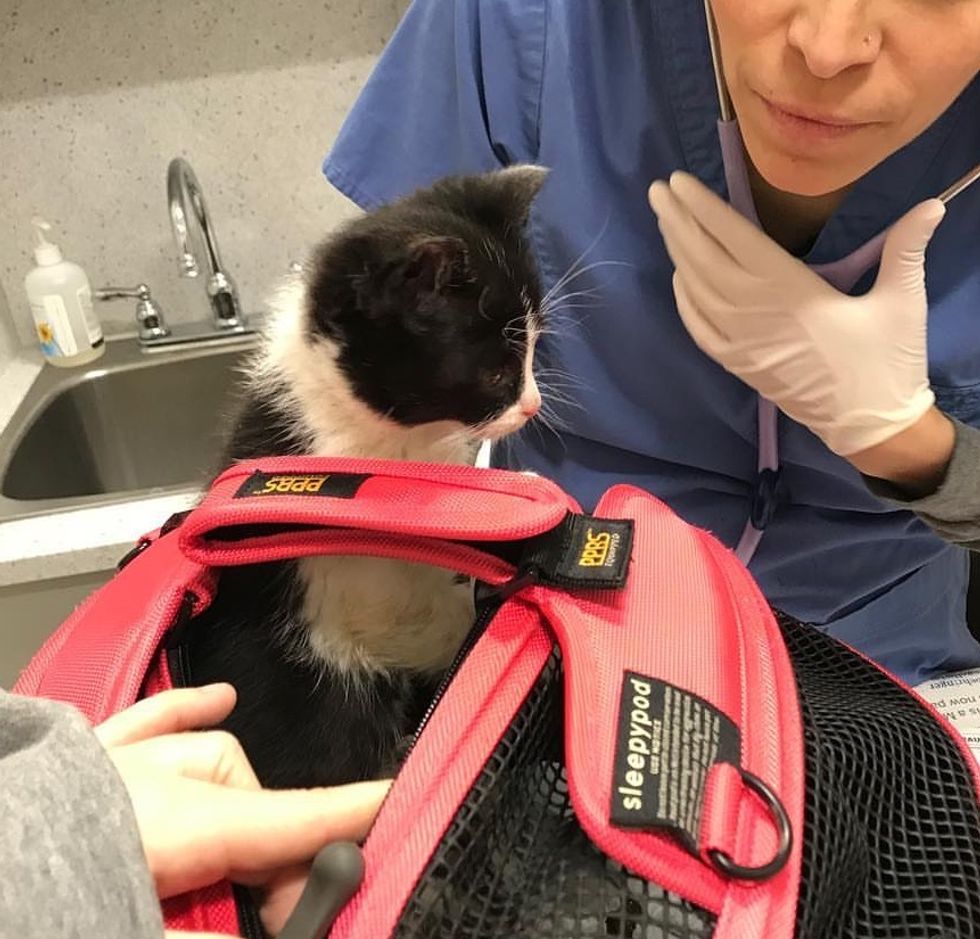 Little Wanderers
Staff and volunteers were amazed by her progress as she continued to defy the odds. They gave her medication to help her feel better and fluids to keep her hydrated.

The tuxedo girl who was on the verge of death, bounced back with her incredible will and resolve.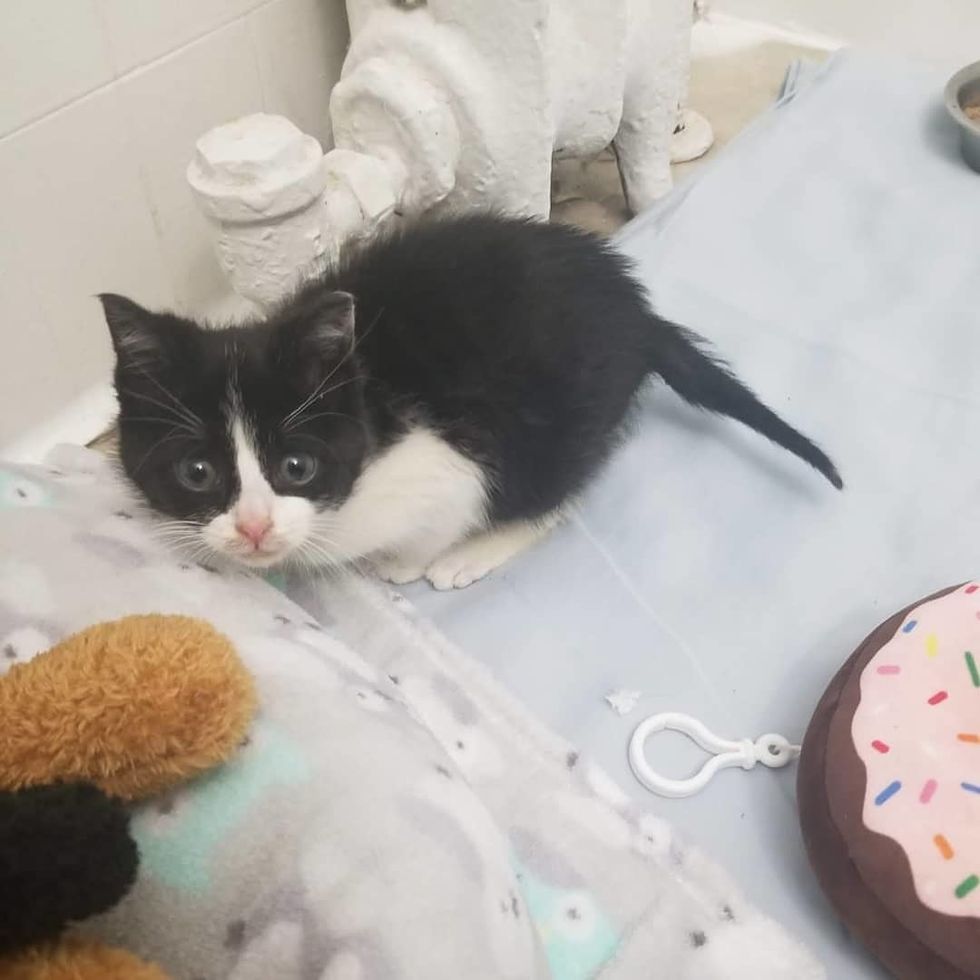 Nicole Rodriguez
In just two days, Victoria put on weight at 1.8 pounds and was almost ready to be on her way to her foster home. "It feels so good to win when there was so much to lose," the rescue said.
After a long ordeal and a hard battle, Victoria came out victorious. She joined her foster family the next day and immediately felt at home.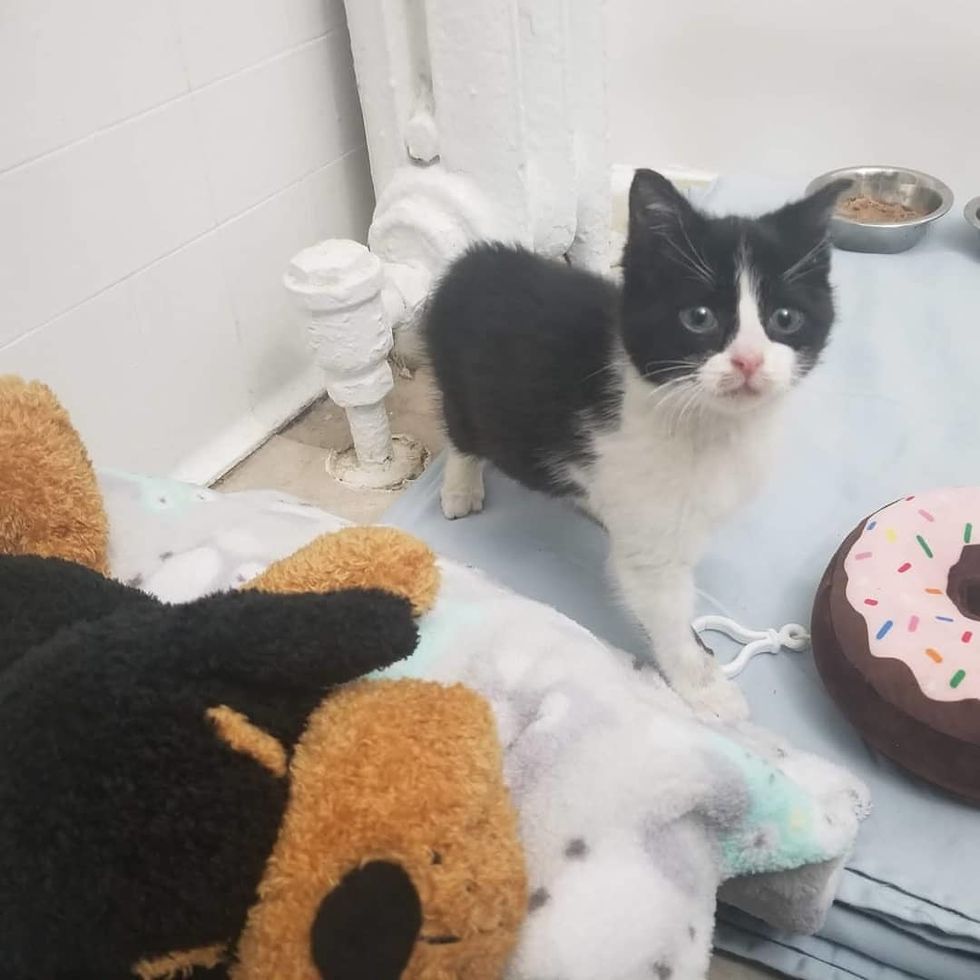 Nicole Rodriguez
"Victoria is a little miracle. She is bouncing back wonderfully, and she is getting stronger every minute," Nicole Rodriguez, foster mom, said.
"She eats like a tiger, sleeps well, and attacks all fingers and toes."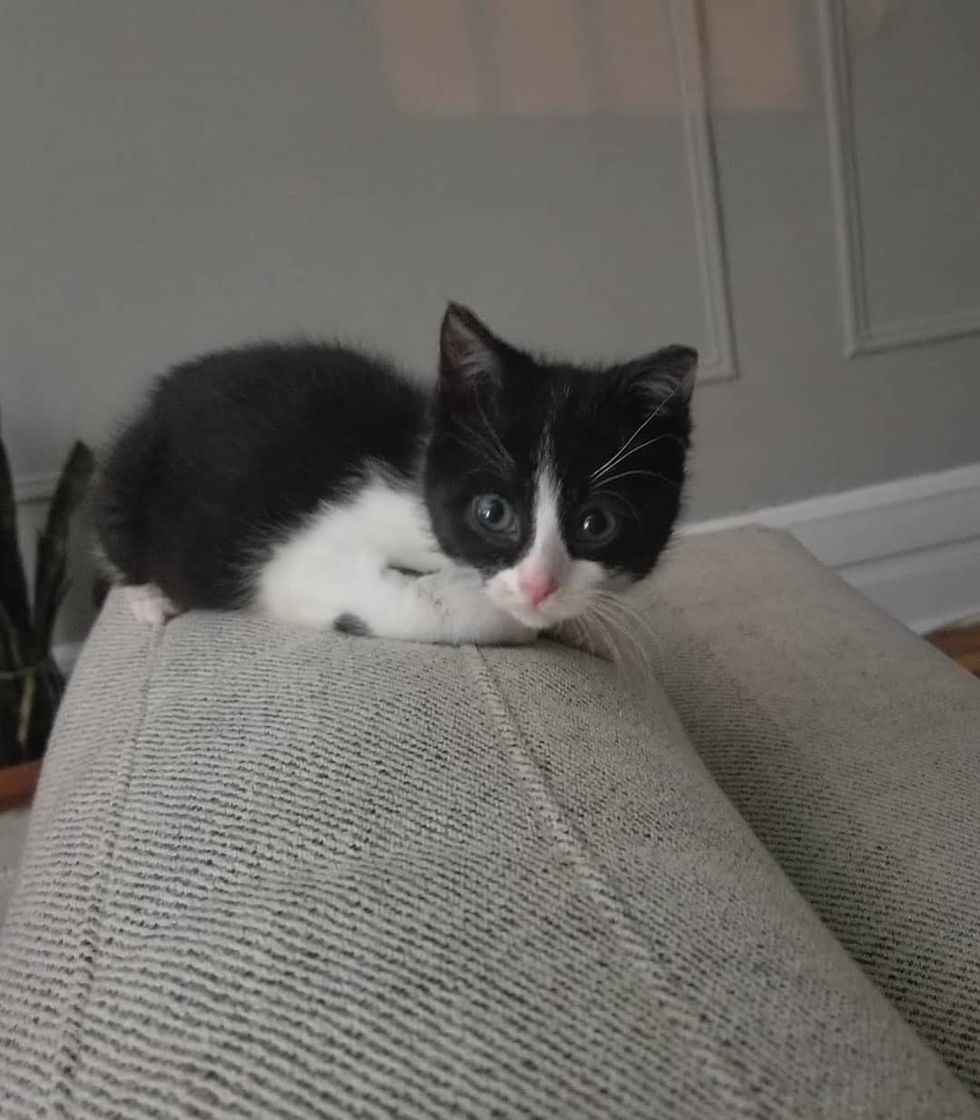 Nicole Rodriguez
"We let her out of her (foster) room for her to explore, and she bounces all over each room and hides behind corners when she sees us coming. A true hunter!
"We couldn't be happier to see her progress."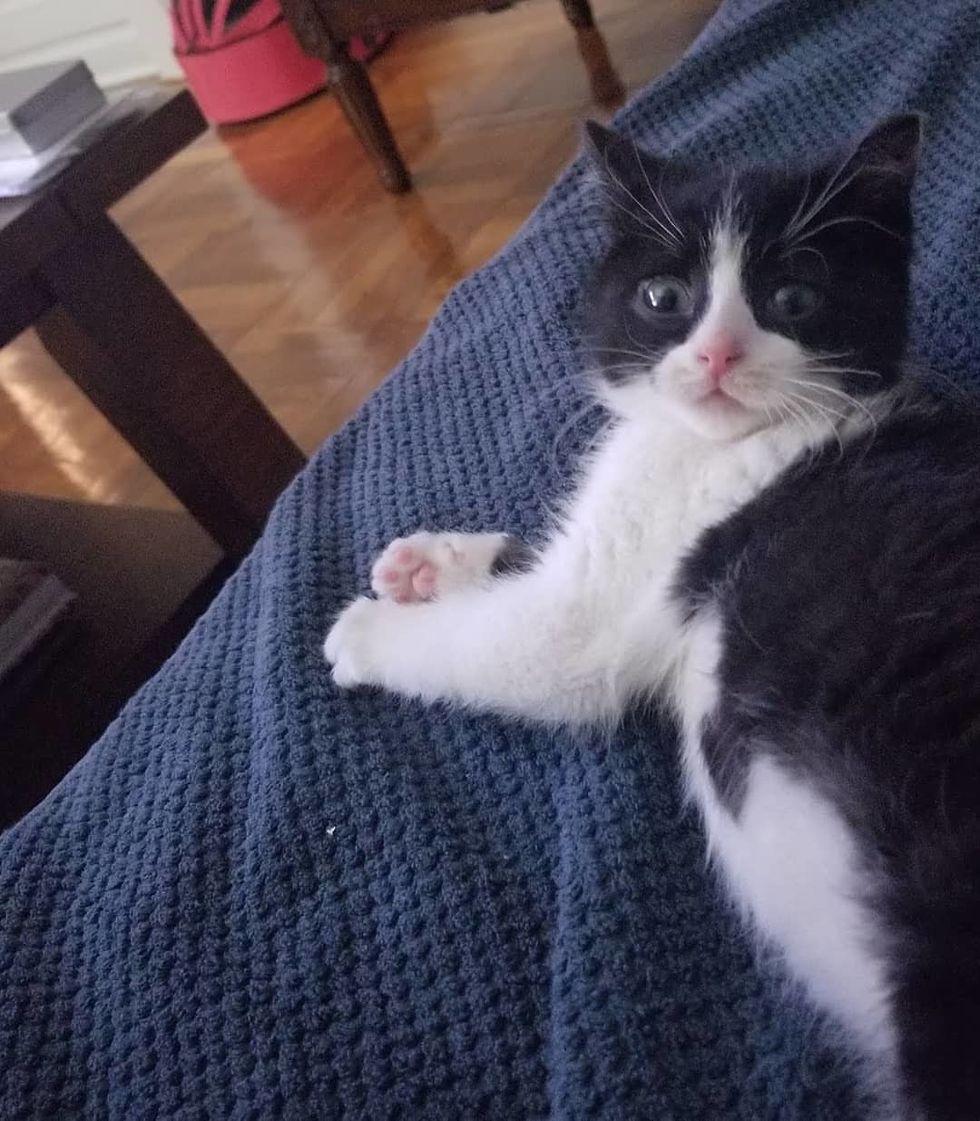 Nicole Rodriguez
It's been almost a week since she was rescued, her life has forever changed.
"Little Wanderers engages people in community education so we will work with this bodega to educate them about what it means to have a 'mouser' and what steps they must take to ensure the health and safety of an animal. We will do our part to educate and encourage responsibility," the rescue added.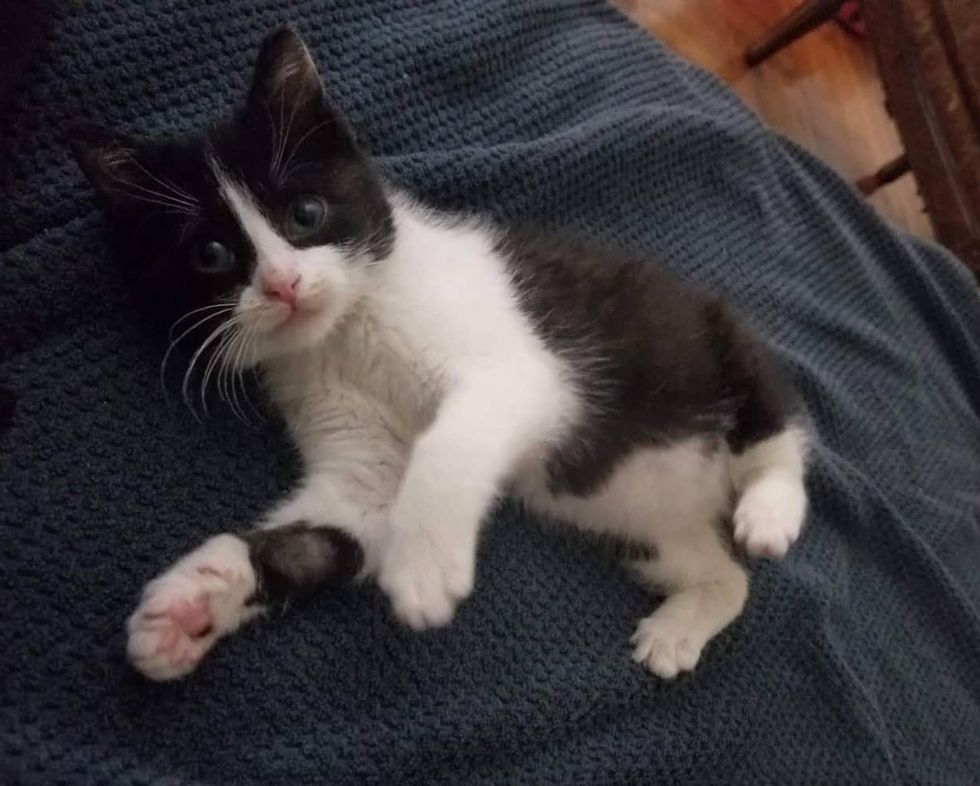 Nicole Rodriguez
Little Victoria is learning to watch TV and becoming a fantastic cuddler. She is now ready for a place of her own, where she will be loved and cherished forever.
"She'll have everything she'll ever want or need, to have a beautiful life."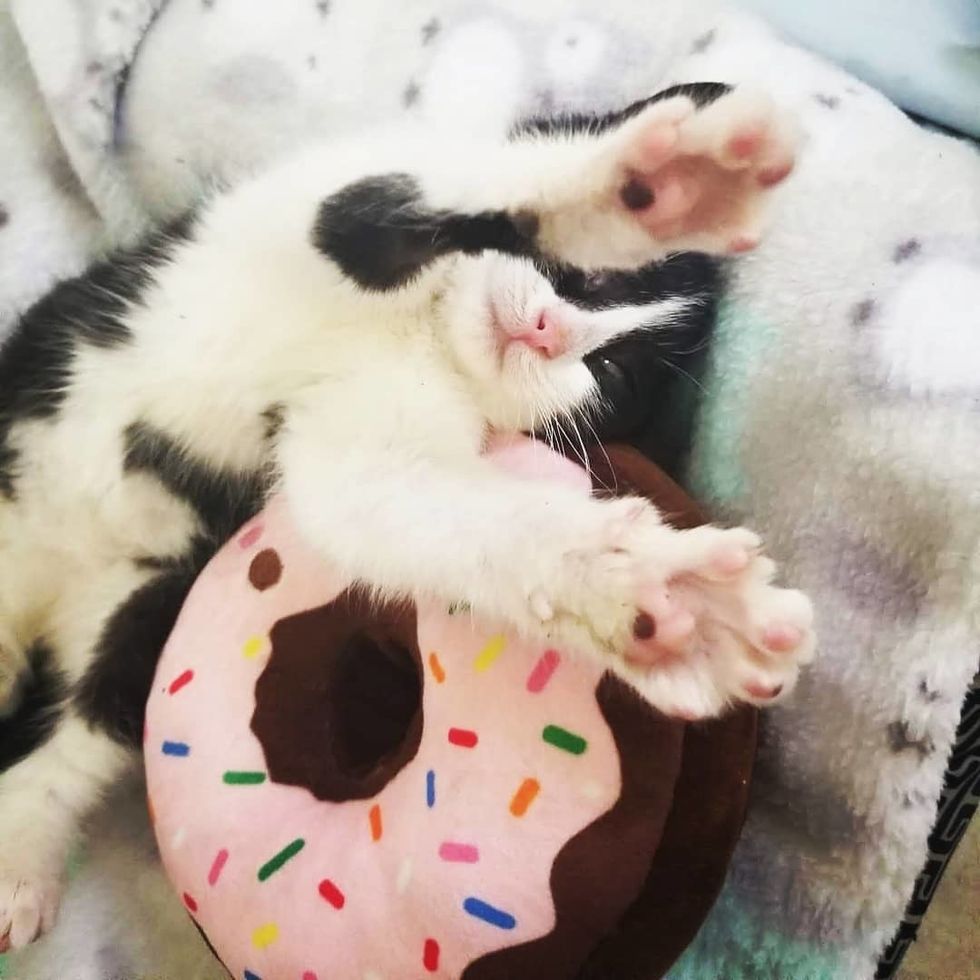 Nicole Rodriguez
Share this story with your friends. Follow updates on Victoria on Facebook and Instagram @littlewanderersnyc and @landestoynicole.
Related story: Scraggly Kitten Walks Up to Rescuer and Meows for Help When She Finally Finds Kindness