A stray kitten wobbled up to a kind person outside a restaurant, so he could have a haven and a fresh start.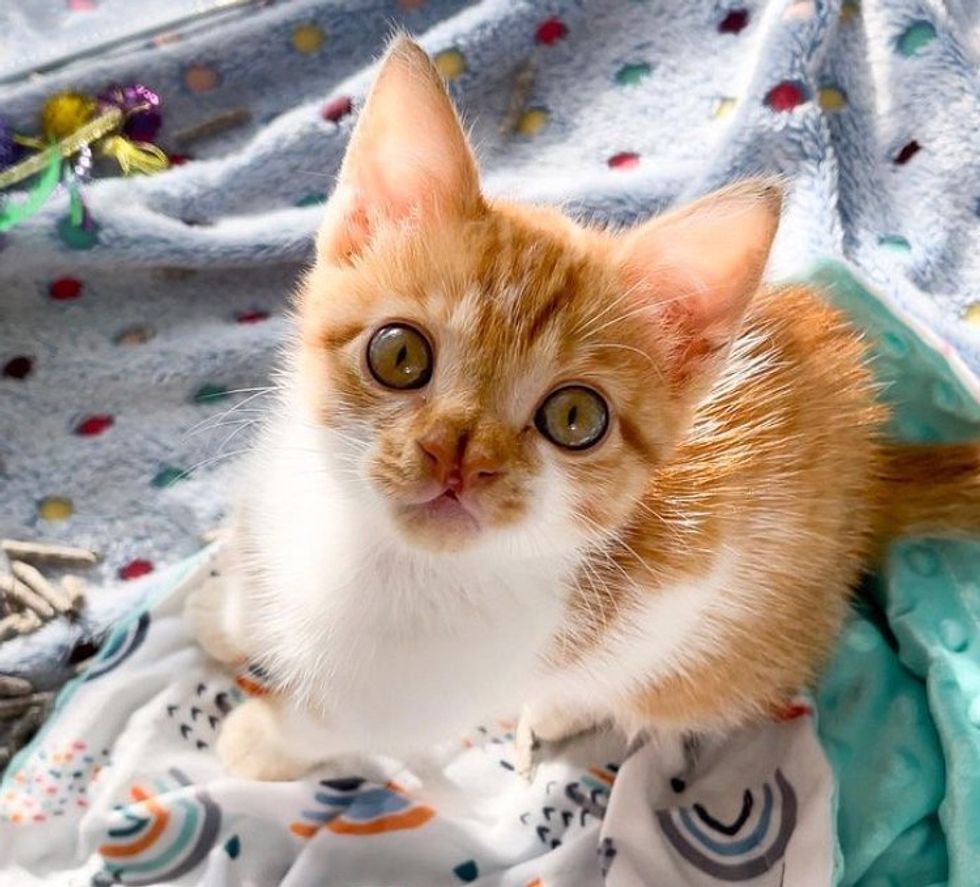 Arthur the kittenKittenNuggets
An orange and white kitten was found without a mother or siblings outside a restaurant last month. A Good Samaritan noticed that he was in a bad situation and hurried to bring him to safety.
The kitten tottered up to his rescuer and let himself be scooped up without a fuss. While holding the kitten, his rescuer noticed his distinct nose with a groove in the middle. When the kitten walked, he strode with an endearing wobbly gait.
The Good Samaritan sent out a plea for help in the hope of getting the kitten the specialized care he needed.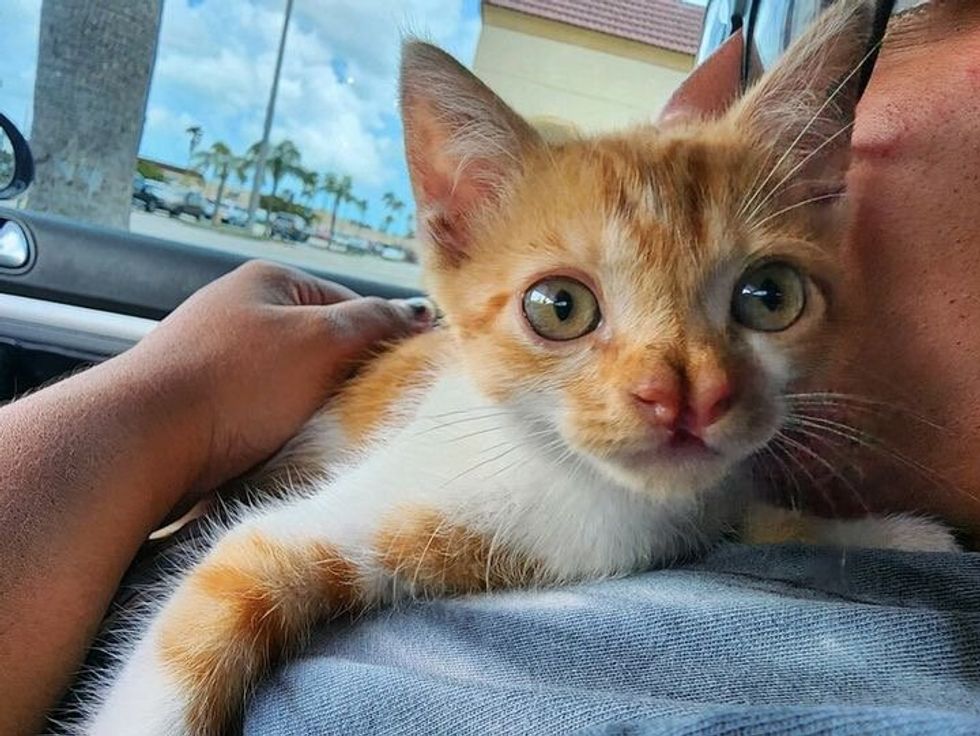 Arthur got lots of hugs from a volunteerKittenNuggets
Jennifer Csenge, founder of Kitten Nuggets, swung into action upon receiving the request. Even though her rescue was four hours away, she was able to arrange for a ride for the kitten thanks to the efforts of a volunteer.
The kitten, named Arthur, safely arrived at his foster home after a long ordeal.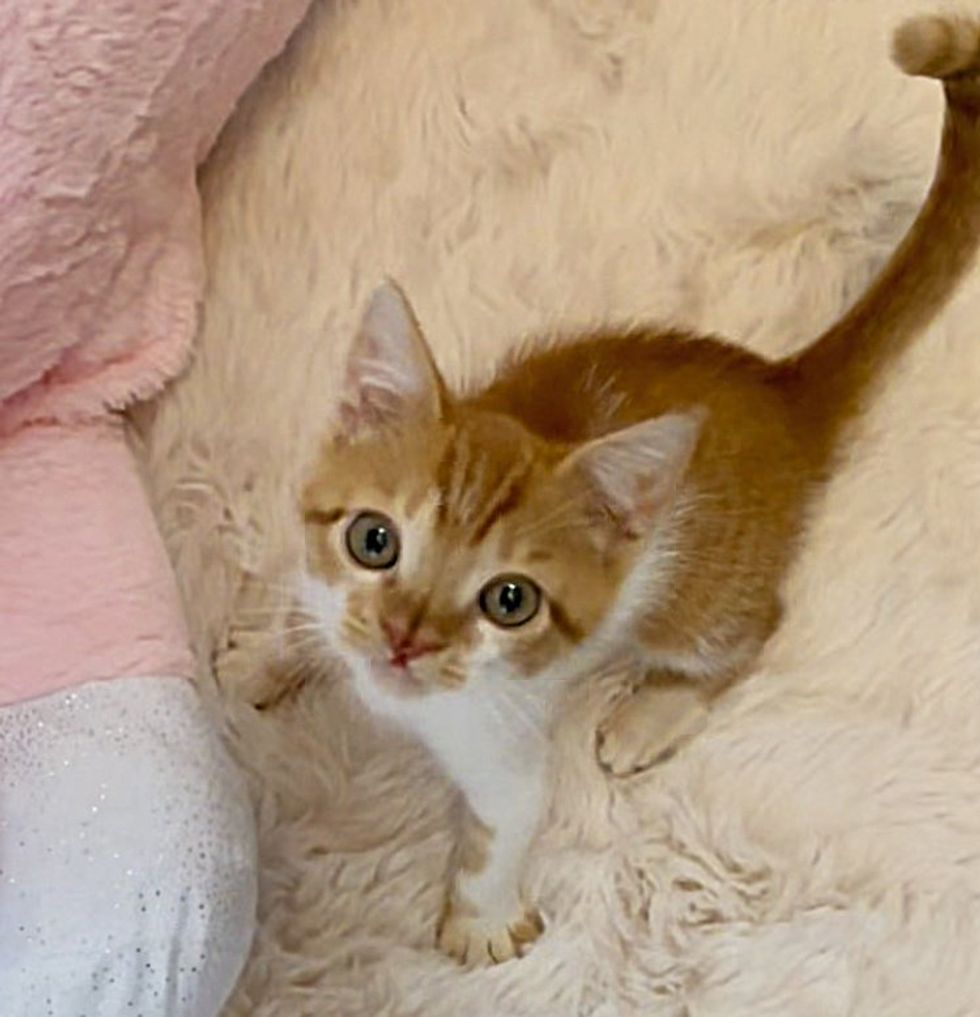 He quickly settled into his foster homeKittenNuggets
He was ensconced in a foolproof pen completed with a litter box, soft blankets, snacks and all the amenities. After a tour around his new space, he teetered up to his foster mom for attention, brimming with joy.
"He was such a little love-bug right from the start," Jennifer shared with Love Meow.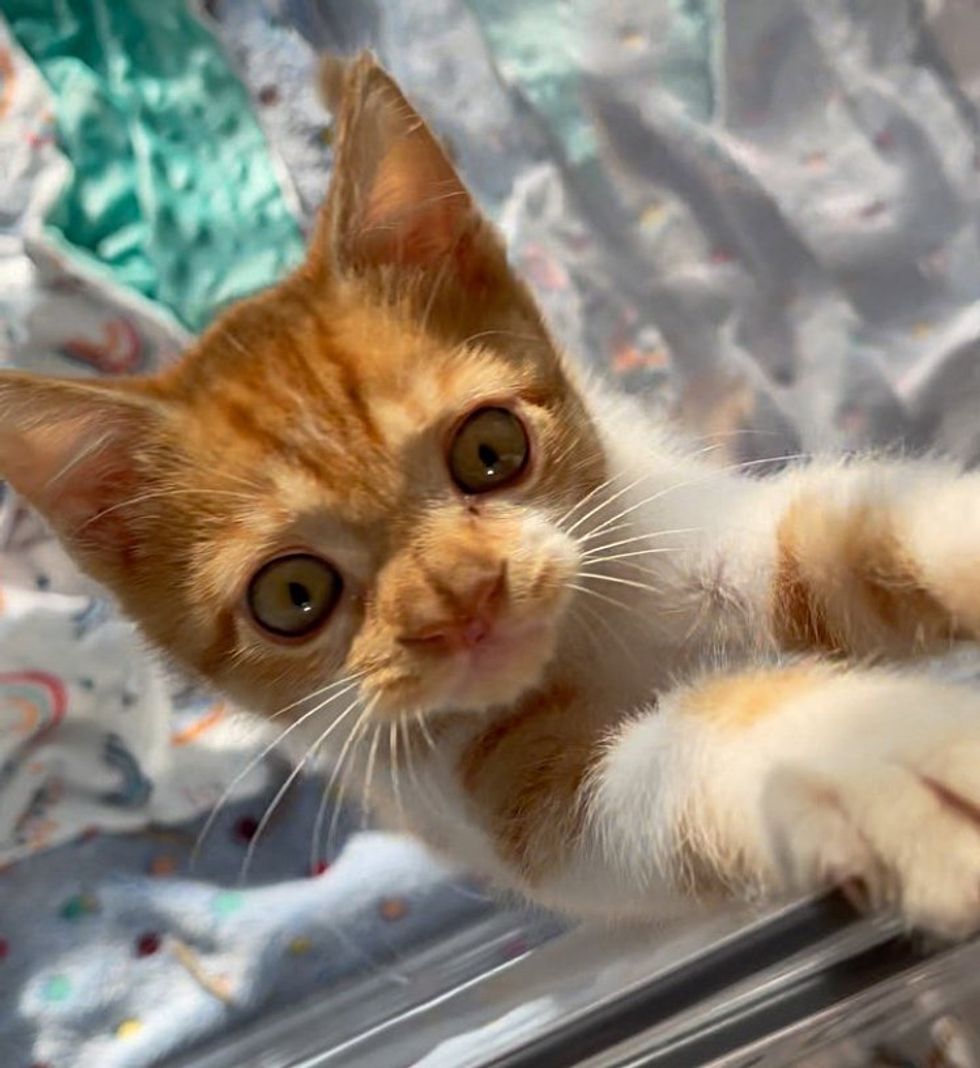 Arthur was an instant love-bug and sought attention from his foster momKittenNuggets
"Arthur has a bifid nose which is a midline defect (failure of the nose to fully fuse during development). He also exhibits neurological signs (ataxia, abnormal mentation)."
The kitten weaves from side to side confidently, his wobbliness adding to his charm. He has a big voice and isn't shy about using it to get what he wants.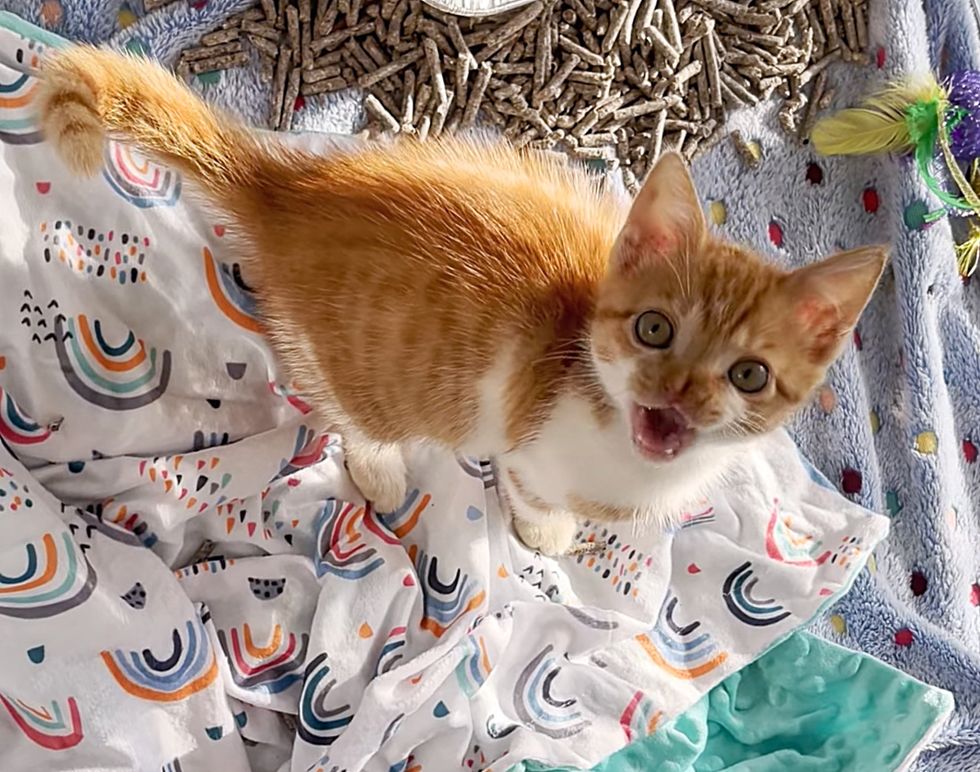 Arthur loves to eat and isn't shy about demanding foodKittenNuggets
"He's obsessed with meal times and screams for food. When he's not screaming, he's the purriest little purr box."
Arthur has a voracious appetite and is served feasts fit for a king. He's outgrown his original pen and upgraded to a spacious room, where he can zoom around with his unbridled orange cat energy.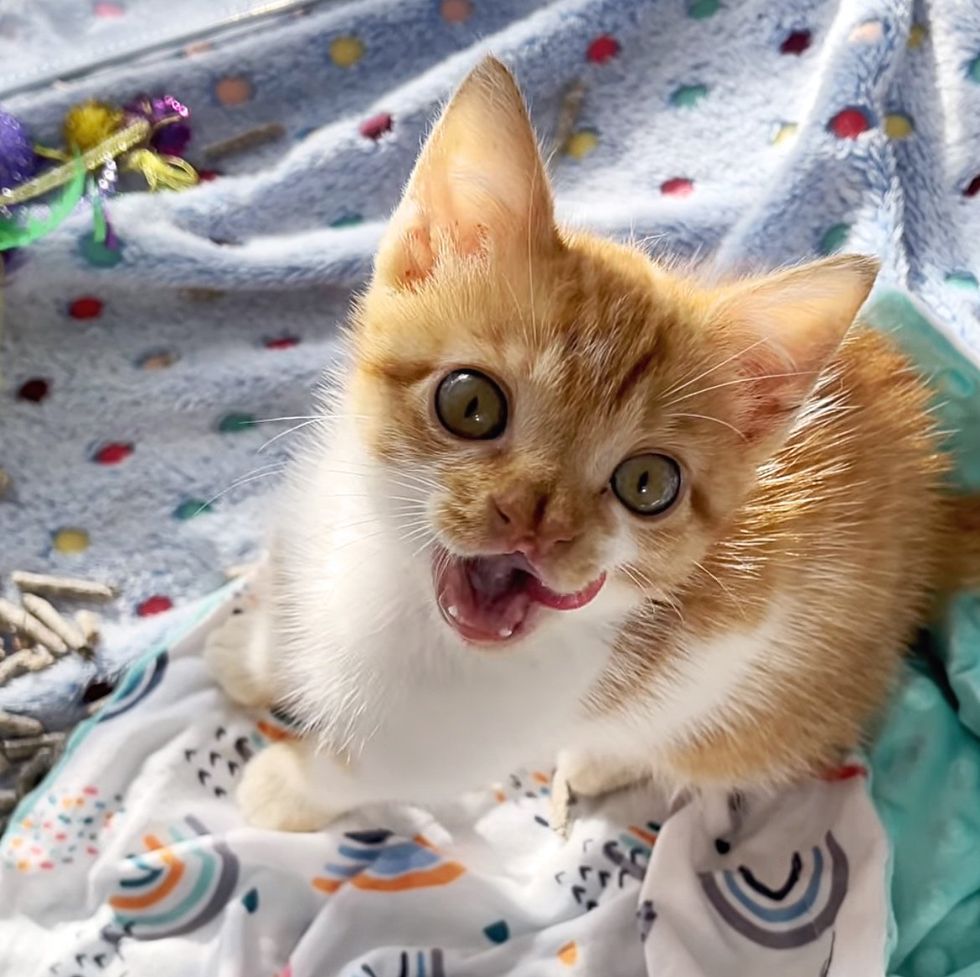 KittenNuggets
The new cat tower has become his favorite vantage point. He ascends a flower platform with ease and flicks his tail to balance. Being wobbly doesn't stop him from conquering new heights.
He may stumble, but he always gets back on his paws and doesn't let anything faze him.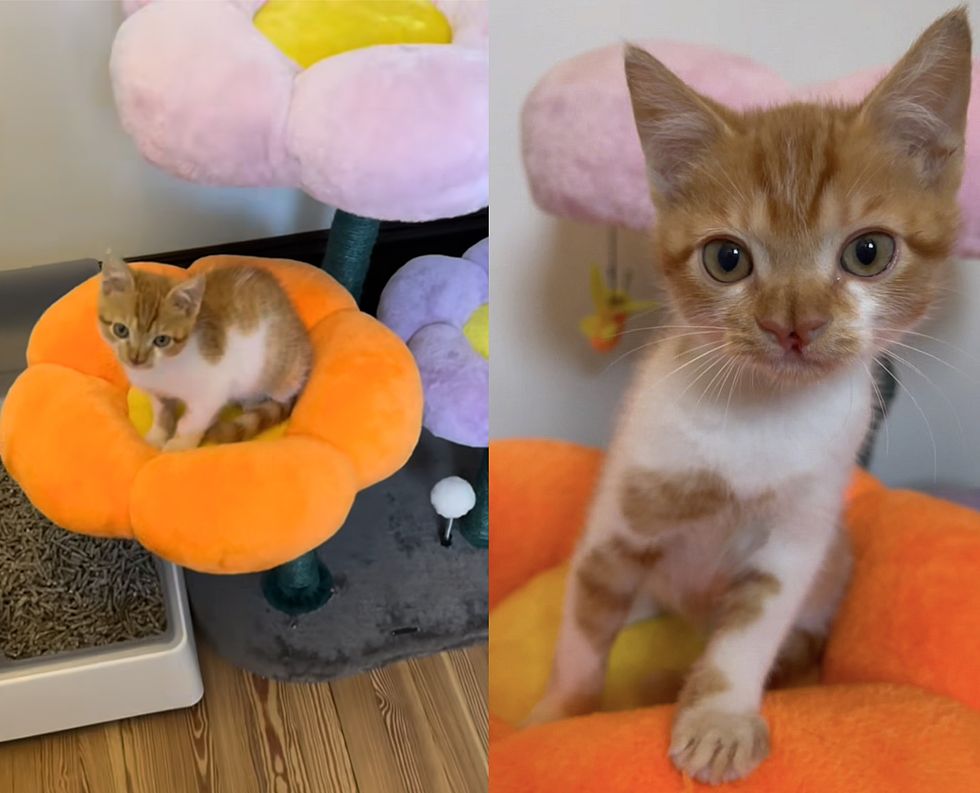 He found his favorite surveying spot up on the cat towerKittenNuggets
Arthur is equipped with a purr motor so loud that it can be heard across the room. It switches on whenever Jennifer comes in, and his rumblings of pure satisfaction fill the room, like a balm for the soul.
Sometimes, he sticks out his tongue, adding to his impishness.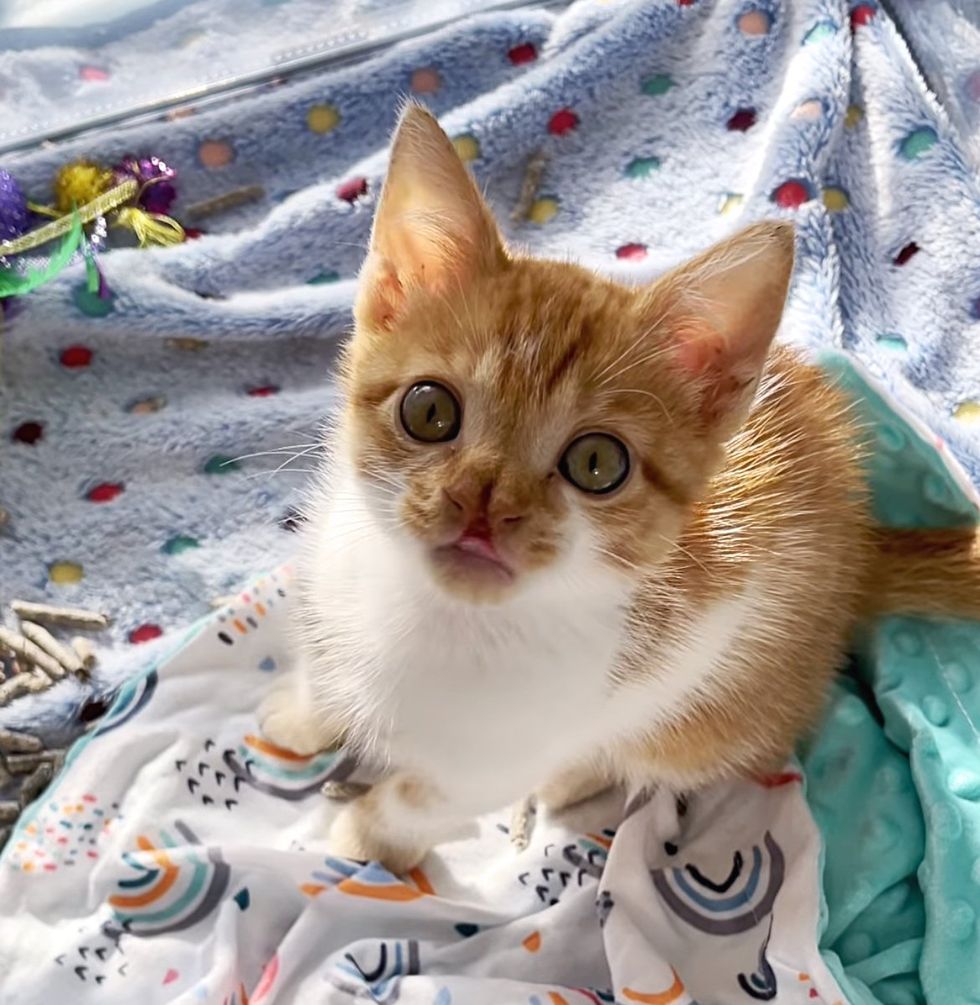 He sometimes sticks out his tongueKittenNuggets
Later this month, Arthur will have a neurological consult to determine the cause of his wobbliness, and Jennifer is committed to giving the deserving kitten the best life possible.
After a rough start to life, the little guy has come out the other side braver, happier and more playful than ever.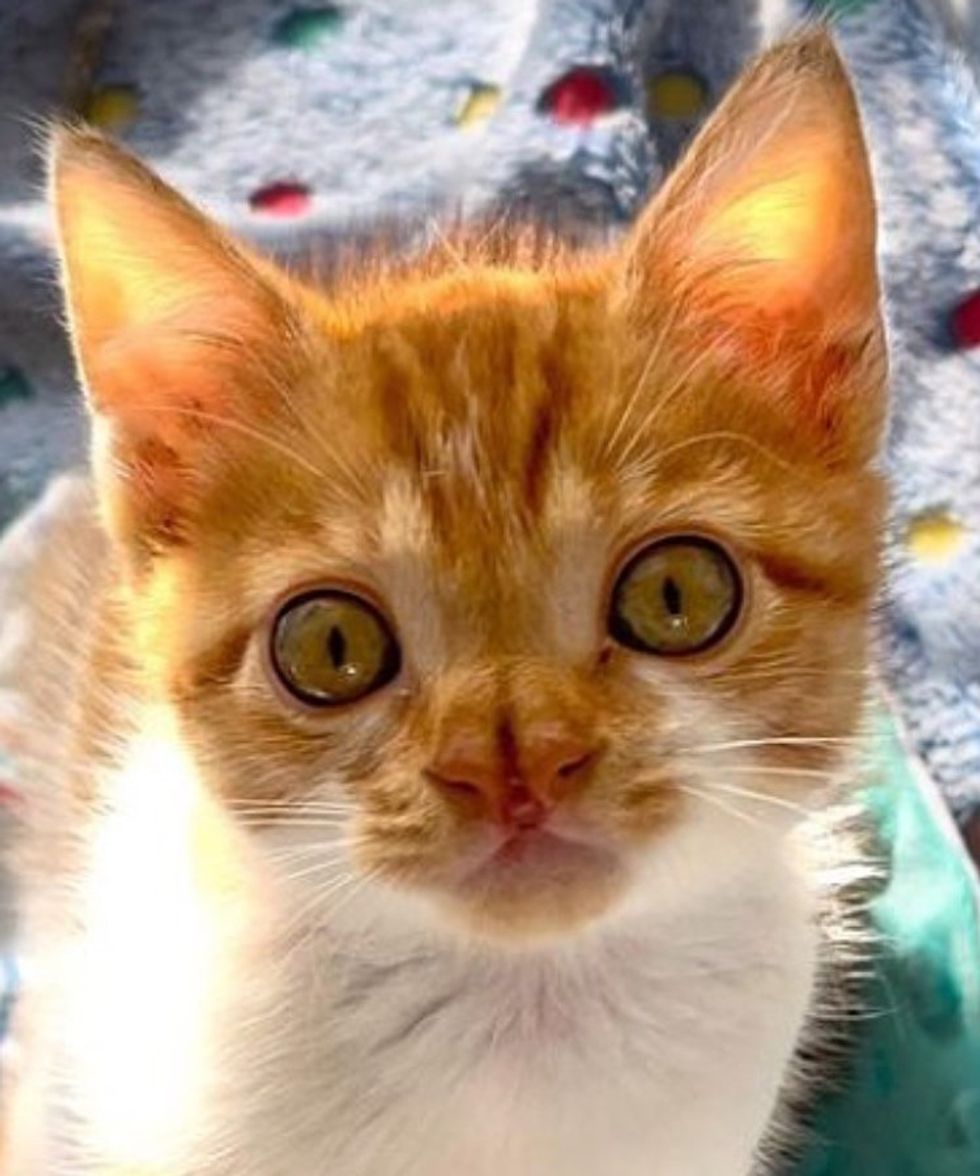 KittenNuggets
He is busy making good gains, honing his feline skills, figuring out new toys and surveying his kingdom from the cat tower.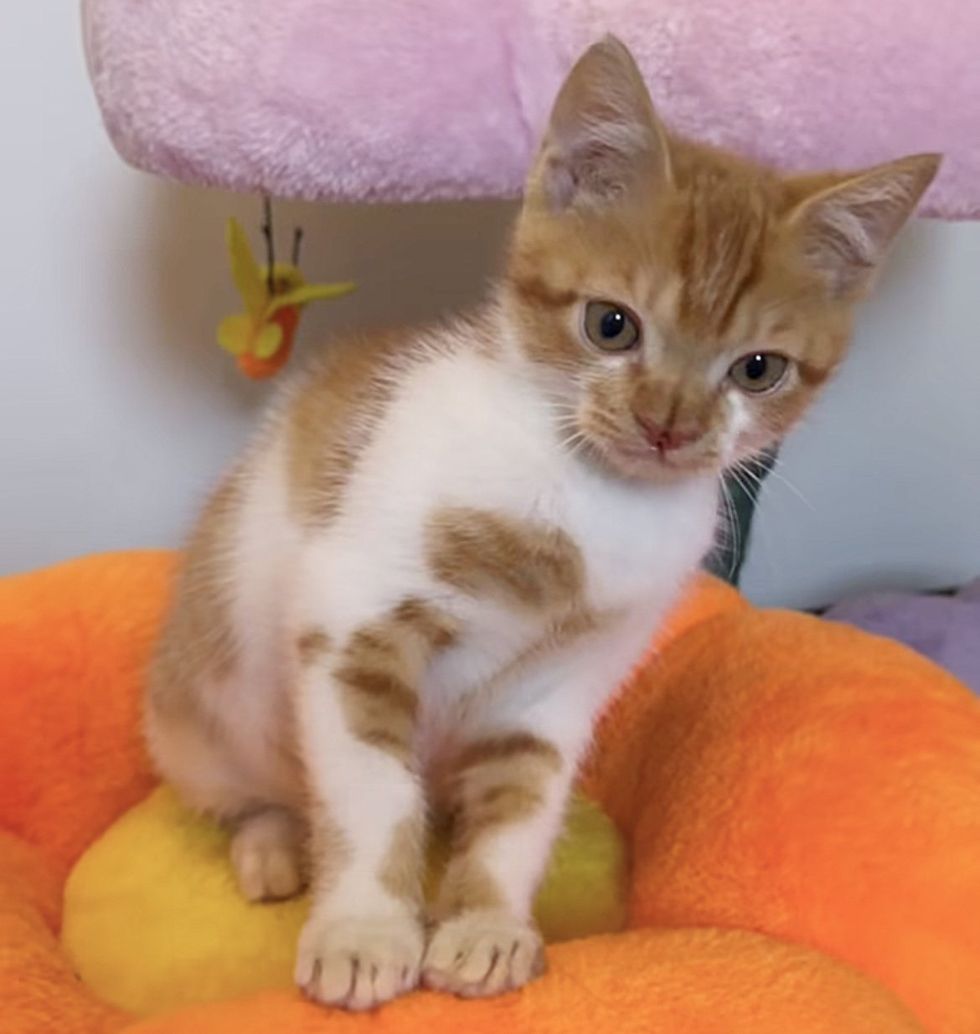 Arthur and his throneKittenNuggets
Share this story with your friends. More on Arthur and Kitten Nuggets on Instagram @kitten.nuggets.
Related story: Cat Found with Kittens that Don't Belong to Him, Months Later He Finally Has What He's Been Waiting for