A woman took a kitten out of the shelter and into her loving home — the kitten was so happy that she jumped right up and started cuddling.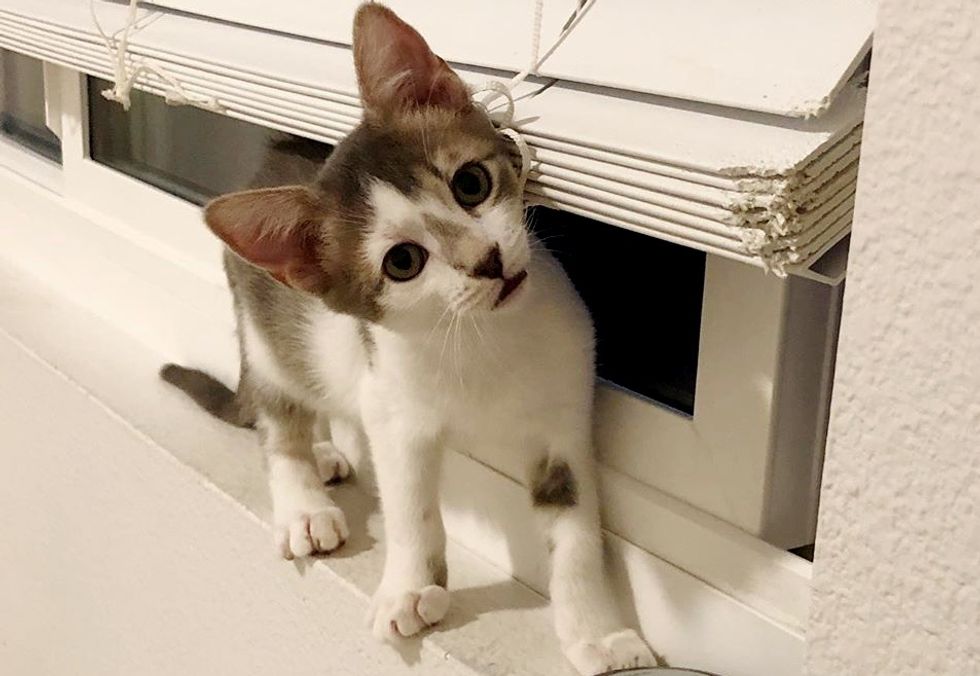 Patricia Lika @fosterkittensvegas
Harper the kitten was brought to a local shelter in Las Vegas, in need of rescue. The little one had a hard time being in the shelter environment.

"Her health started declining and she was losing weight," Patricia Lika, a foster volunteer, shared with Love Meow.
She took her in as she had the supplies necessary to help the kitten. After a much-needed bath and lots of combing, the kitten was finally flea-free.
"Harper was purring so loud after a bath I could tell she felt so much better."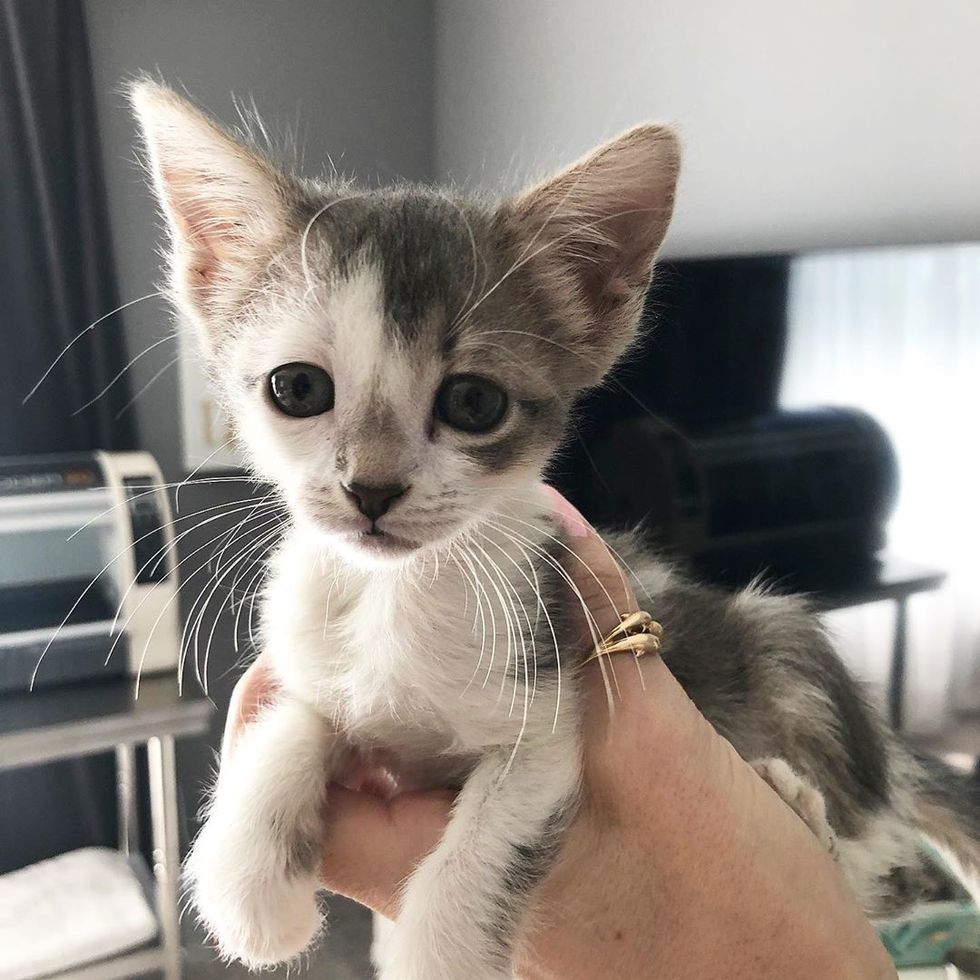 Patricia Lika @fosterkittensvegas
"Harper was extremely happy and thankful to be saved from the shelter. All she wanted to do was cuddle and purr."

The plan was to monitor her health until she was ready to join other foster kittens. Soon after she moved into a big foster room, she went on an expedition, discovering new toys and enjoying her shelter free life.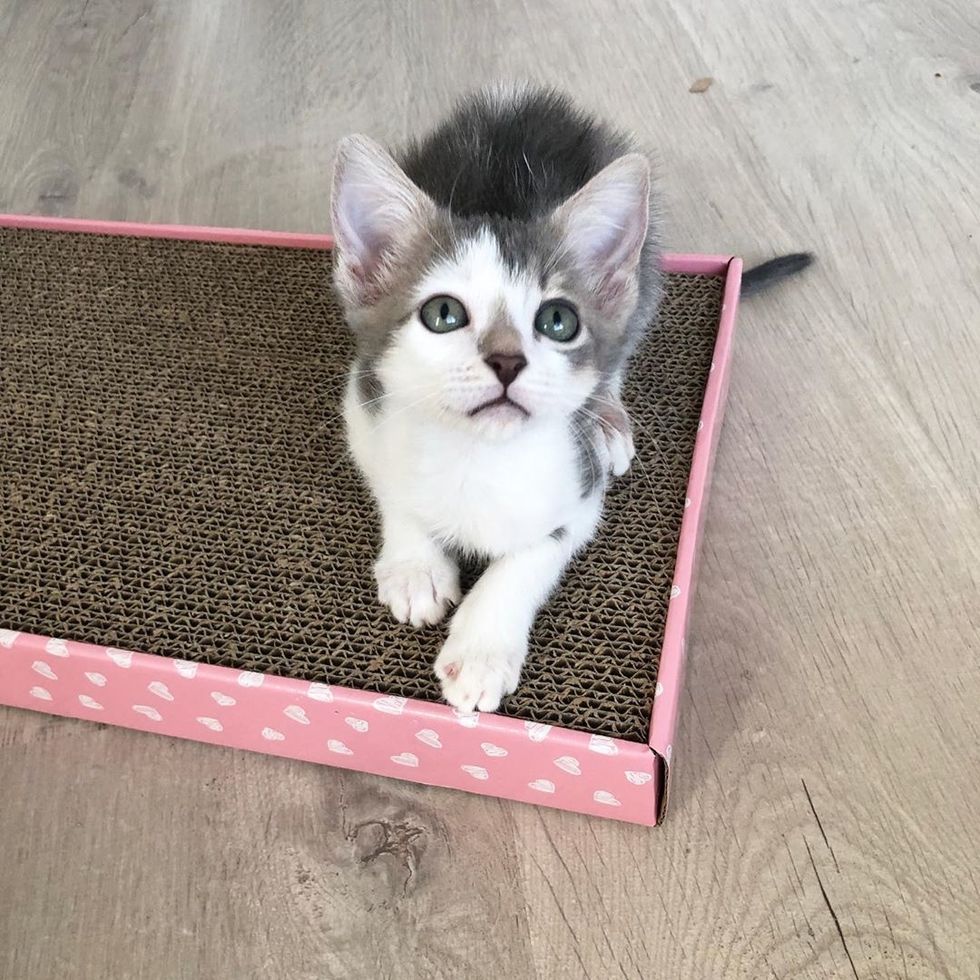 Patricia Lika @fosterkittensvegas
Whenever Harper is not playing or napping, she is cuddling with her foster mom and hogging her shoulders or lap.

"She loves sitting on my shoulder. As soon as I sit down she jumps right up and cuddles into my neck, giving me kisses. She just wants to sit there all the time and just lays down and cuddles."
(Scroll down for video)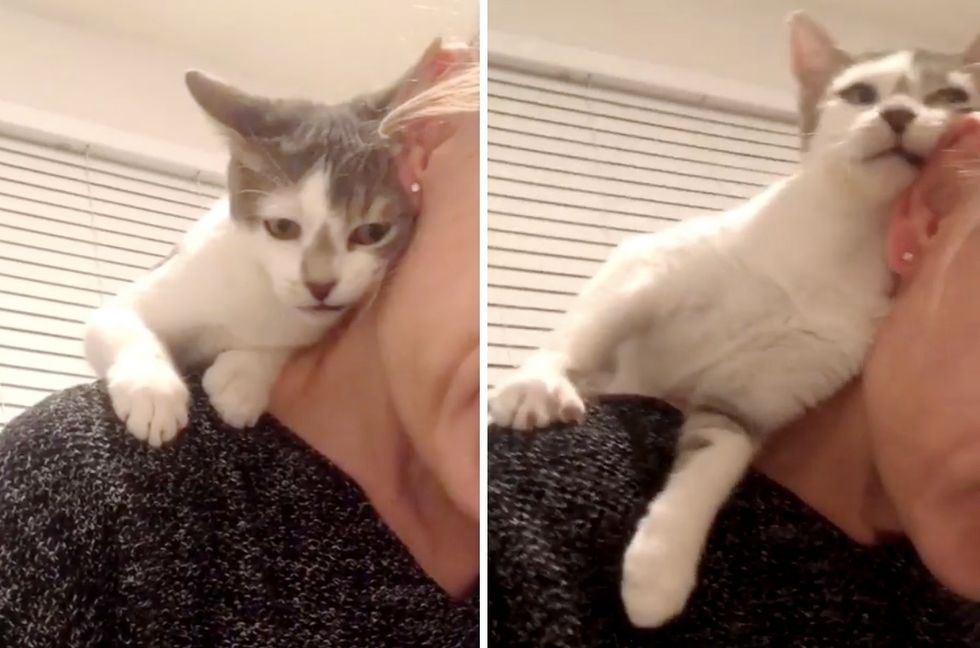 Patricia Lika @fosterkittensvegas
When Harper was medically clear, Patricia introduced her to two other foster kittens. After some hissing and puffing up tails, the kittens finally decided to be friends.
The trio crawled into their foster mom's lap for a group cuddle.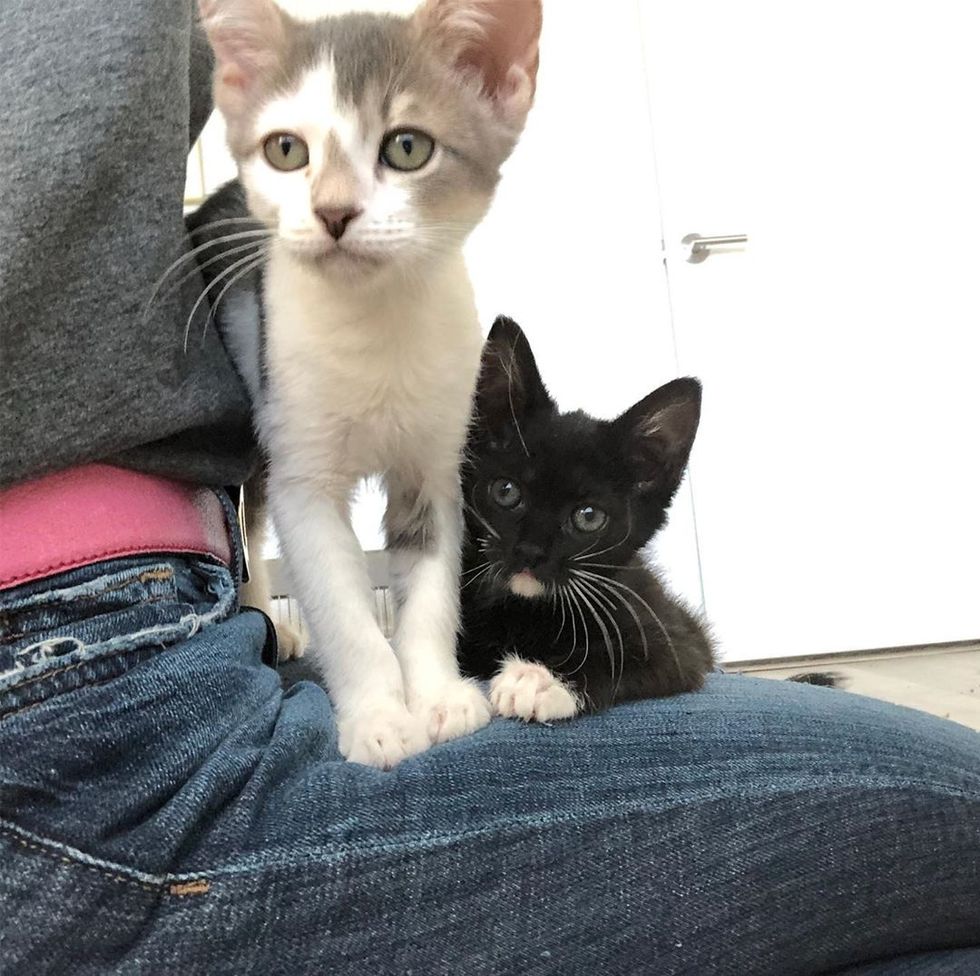 Patricia Lika @fosterkittensvegas
What Harper loves the most is getting all the attention and snuggles from her humans.
Watch Harper in this cute video:
Harper the cuddly shoulder kittywww.youtube.com
She is the biggest lap cat in the house.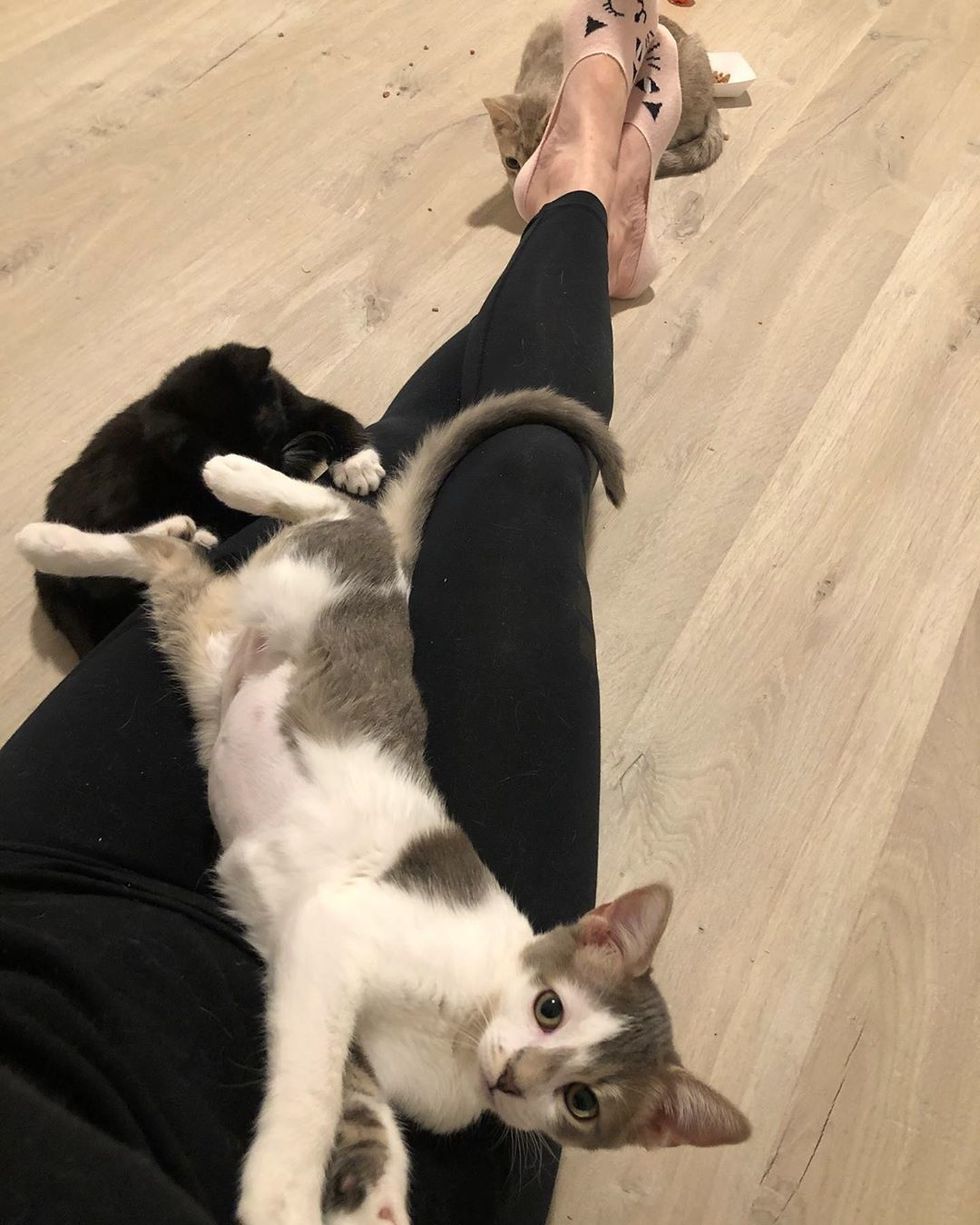 Patricia Lika @fosterkittensvegas
Every time she gets a chance, she hops on her foster mom's shoulders and starts rubbing her face all over her.

"She promises to keep your neck warm — cuddles, headbutts, and gentle ear nibbles," Patricia said.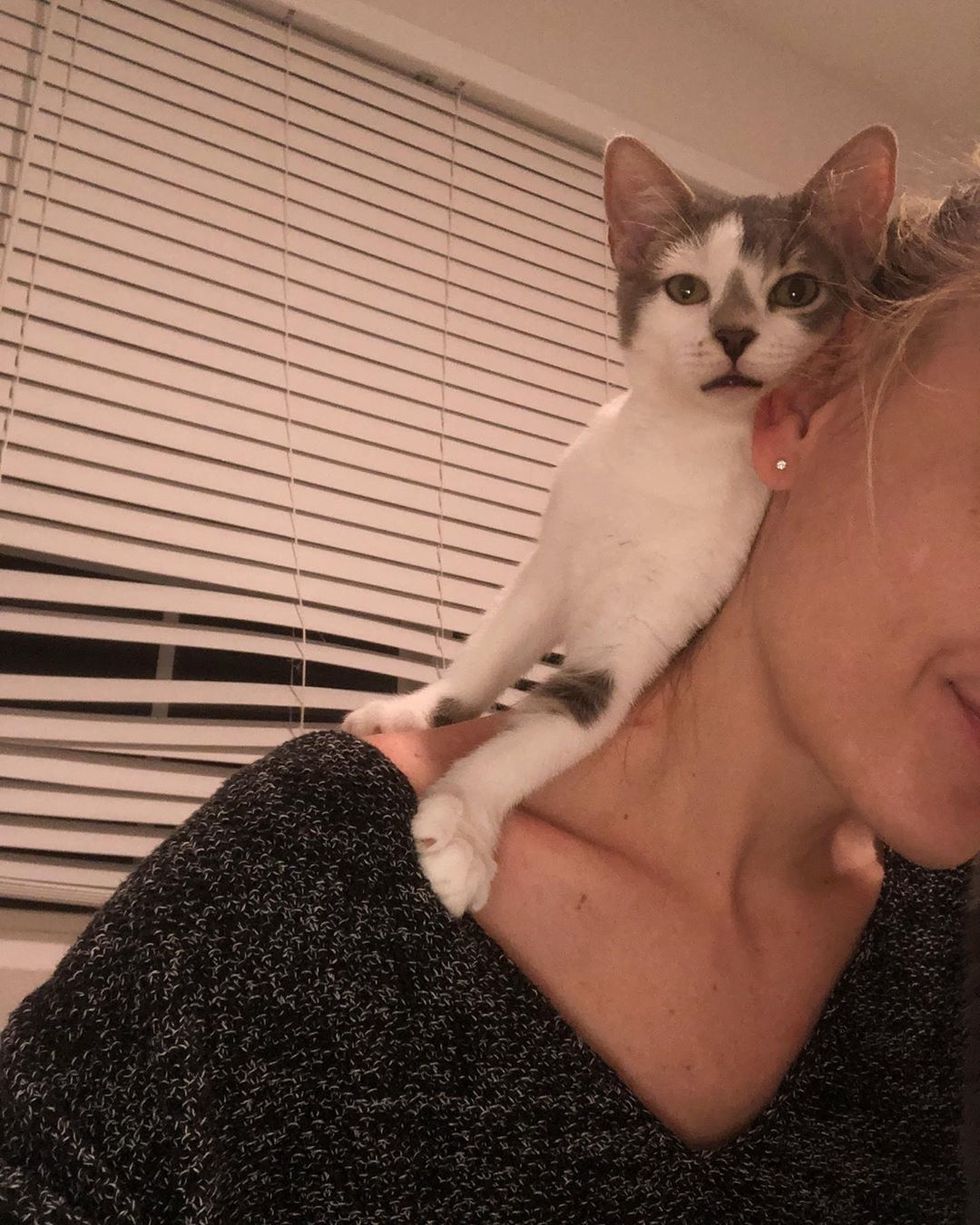 Patricia Lika @fosterkittensvegas
Harper is ready for her next chapter in life - her forever loving home.

She can't wait to find a family to share her loud purrs and endless cuddles with.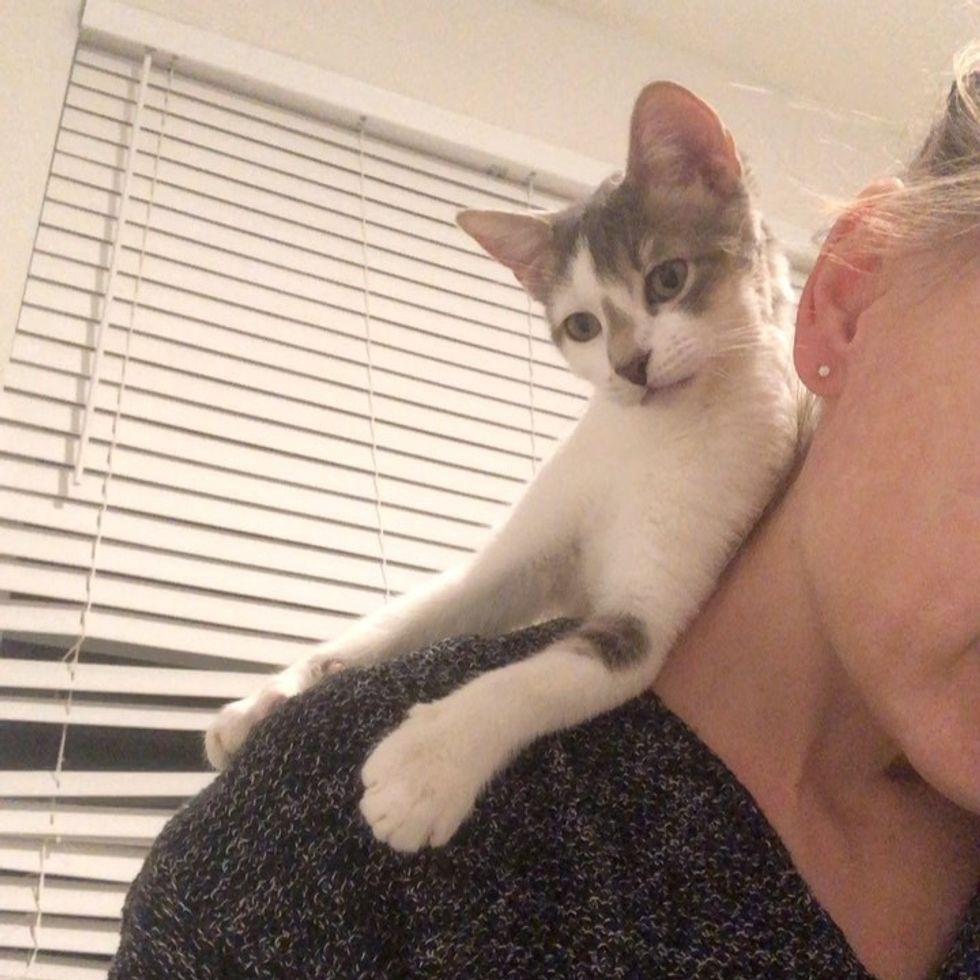 Patricia Lika @fosterkittensvegas
Share this story with your friends. Follow updates on Harper and Patricia's foster kitties on Facebook and Instagram.
Related story: Man Went for a Work Break and Came Back with a Kitten on His Shoulder