Two kittens are so happy to have found each other, and hope for a dream home together.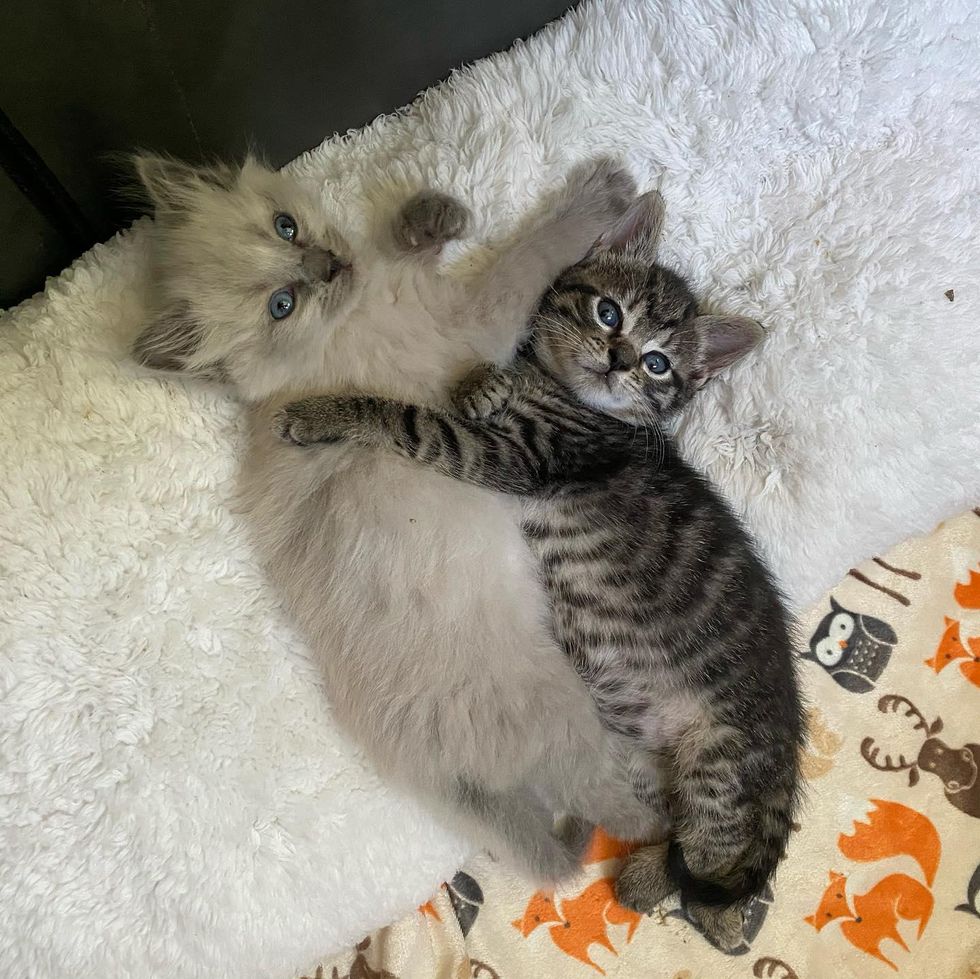 Q-tip and Tina are best of friendsPenny Richards
Quentin (Q-tip) and Tarantina (Tina), two 3-week-old kittens, crossed paths when they were rescued along with 24 other kittens by Animal Welfare League of Arlington (AWLA) in Arlington, Virginia.

They were the same age and size, and both needed a friend. When they were paired up in foster care, they instantly hit it off as if they had always been siblings. Penny Richards, a foster volunteer of AWLA, welcomed them into her home a week later.
"Quentin (a blue colorpoint) was a big baby, and he absolutely refused to wean. He would yell at me for his bottle. Meanwhile, Tina (a tabby) had been eating from a bowl for a while," Penny told Love Meow.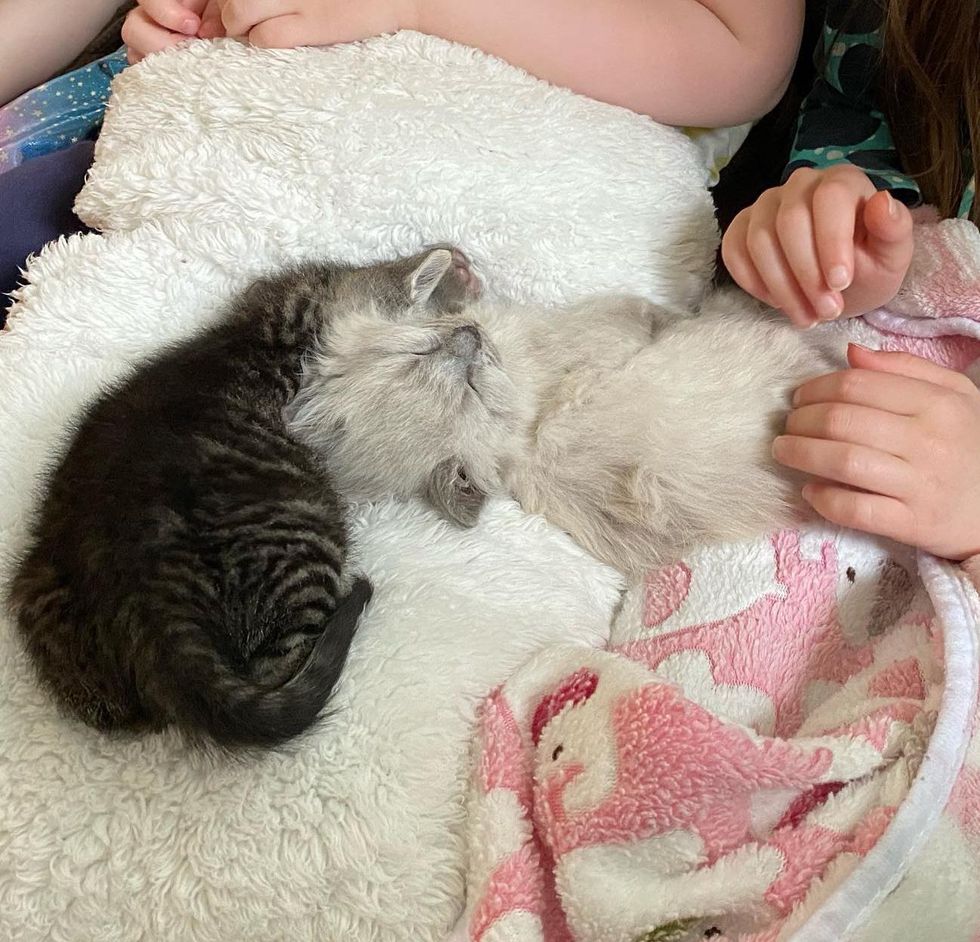 They are not from the same litter but share an adorable bondPenny Richards
Q-tip has a diva attitude since the day he set paw in his foster home. He enjoys the company of his people and never hesitates to tell them loudly what he wants.
"He is incredibly loving and constantly purrs, and loves to cuddle on your lap, but he wants all of your attention all the time. He yells at me if I stop petting him when he's on my lap."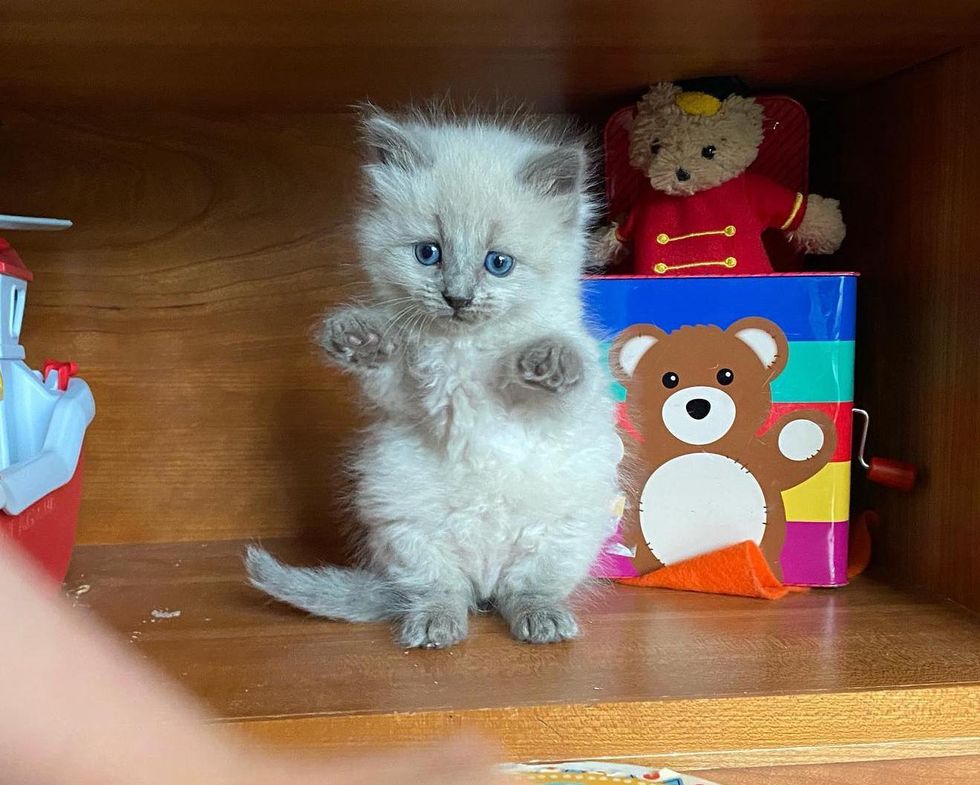 Q-tip is full of sass and attitudePenny Richards
His unbridled energy rubs off on his sister from another mister, and together they create all sorts of antics, ruling the roost. "When he's not cuddling, he's running around like a wild child with his best friend, Tarantina."

The two share a very special bond and have been joined at the hip since the moment they found each other. "Their energy is so well matched, and their personalities complement each other," Penny told Love Meow.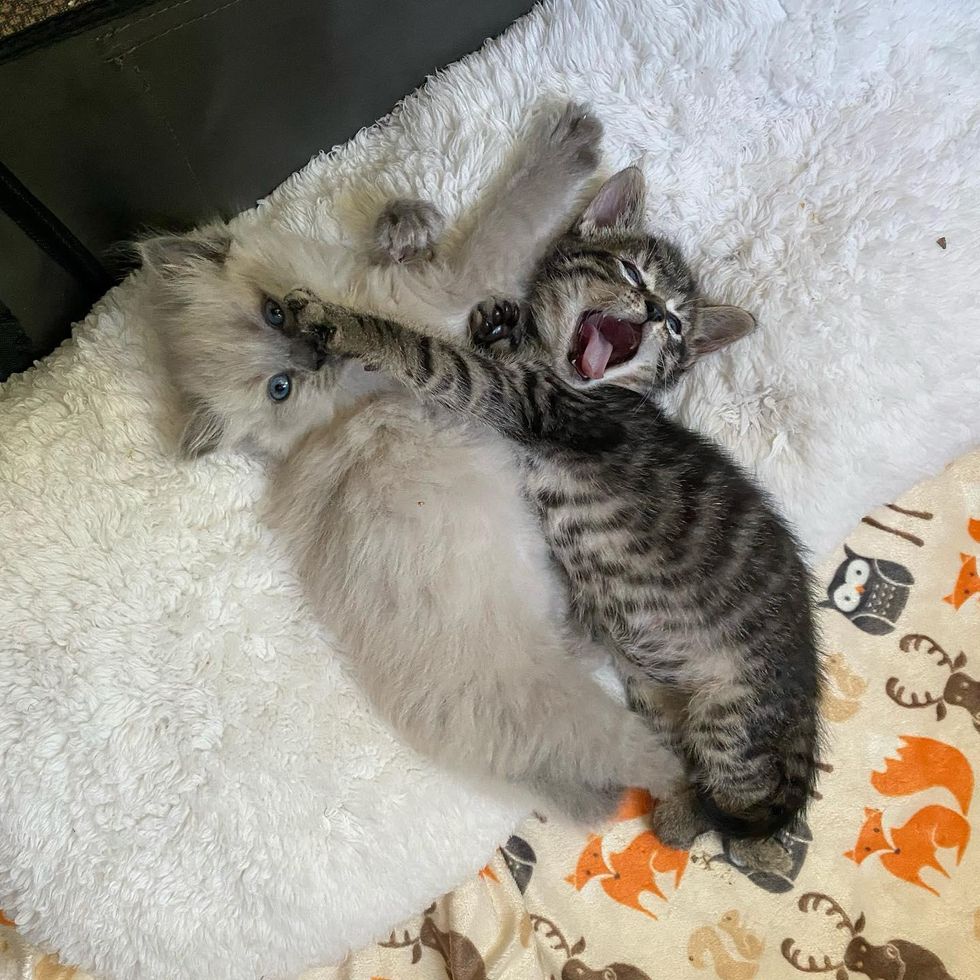 RawrPenny Richards
"Quentin would absolutely struggle as a solo kitten, but Tina is everything he needs in a companion."

They do nearly everything together — cuddling, clamoring for attention, and wrestling one another before passing out in a nap together.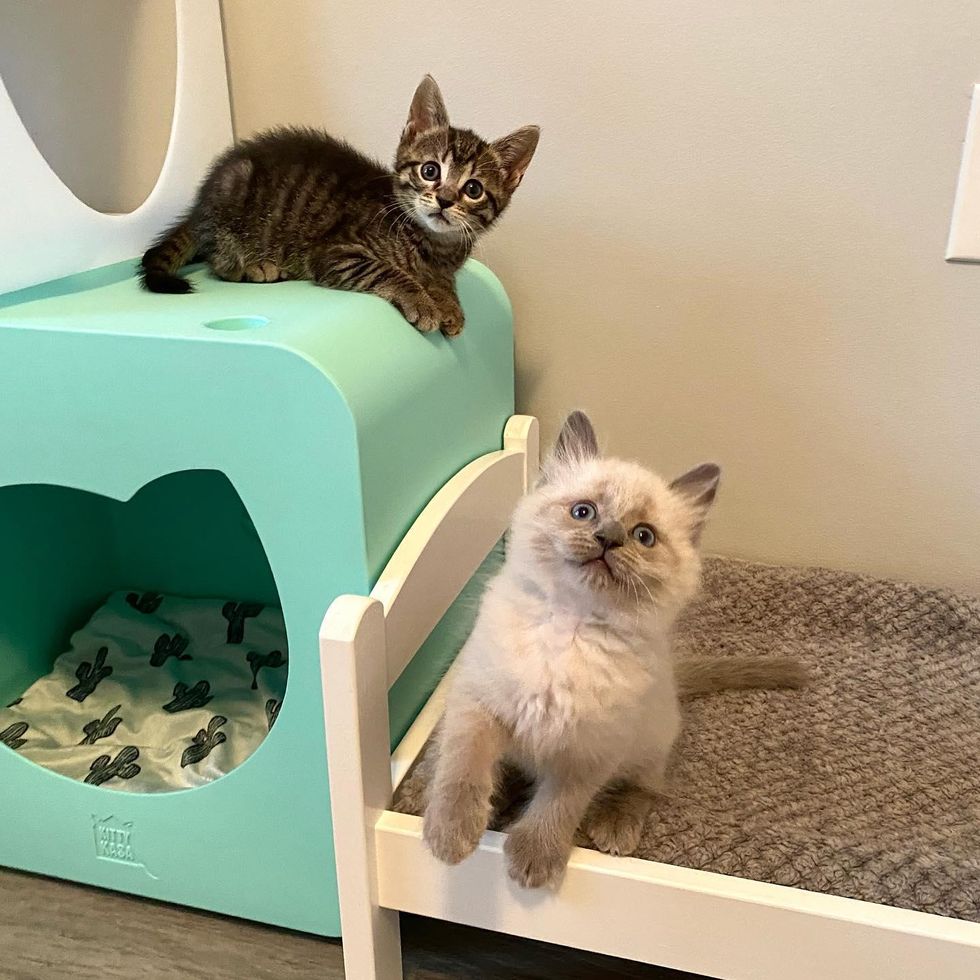 Penny Richards
Q-tip has a voracious appetite and is a real food lover. "He may only eat dry food, but that boy would protect it with his life. When his bigger foster friends were still here, he would lie his whole body across the bowl and growl at anyone who dared to come near his food!"

Watch the two best friends in this cute video:
Best friends - foster journeywww.youtube.com
Tina is a petite girl with a mighty personality, and Q-tip is a vocal boy who won't take no for an answer. They make a dynamic duo, partners in mischief.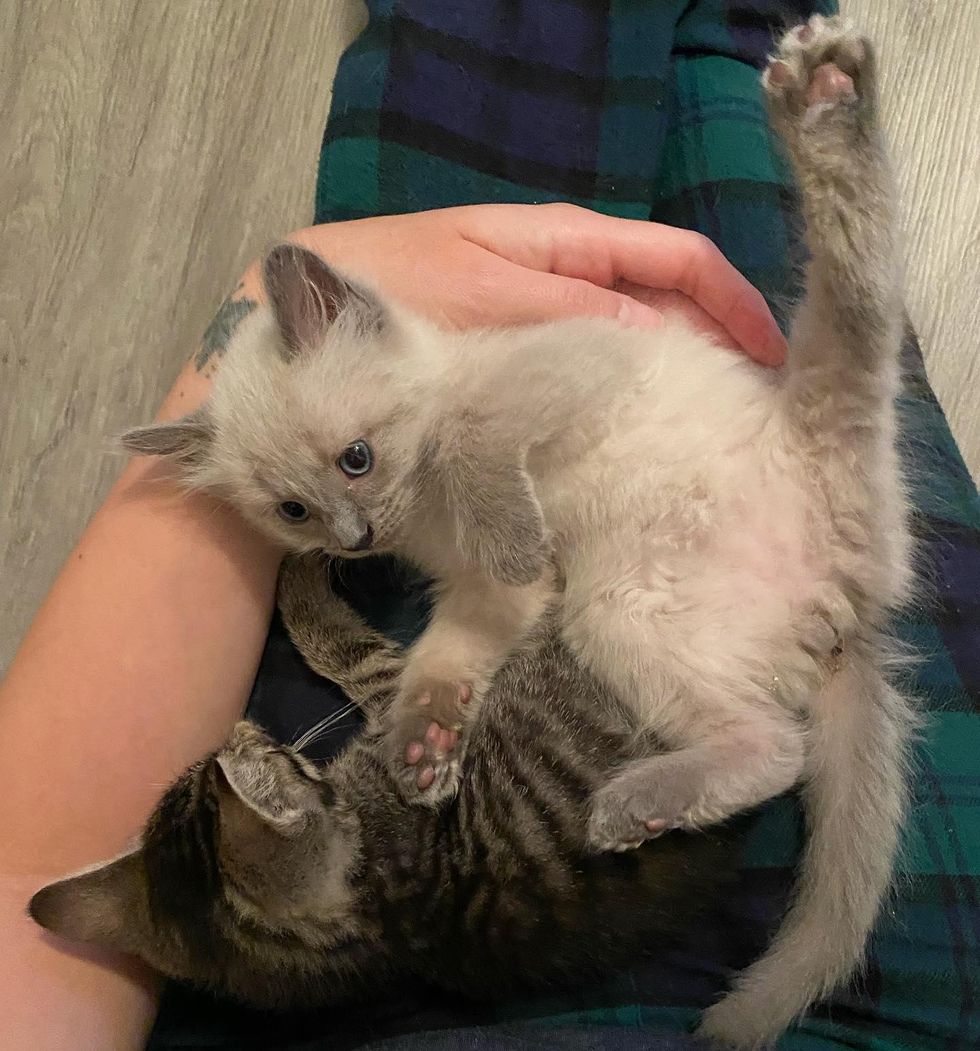 Both kittens love lap time with their humansPenny Richards
"Tina is a fun, independent lady who likes to come over for some head scratches and loves to perch on my feet. And then Quentin, 'chaotic energy', is a wild ride," Penny shared with Love Meow.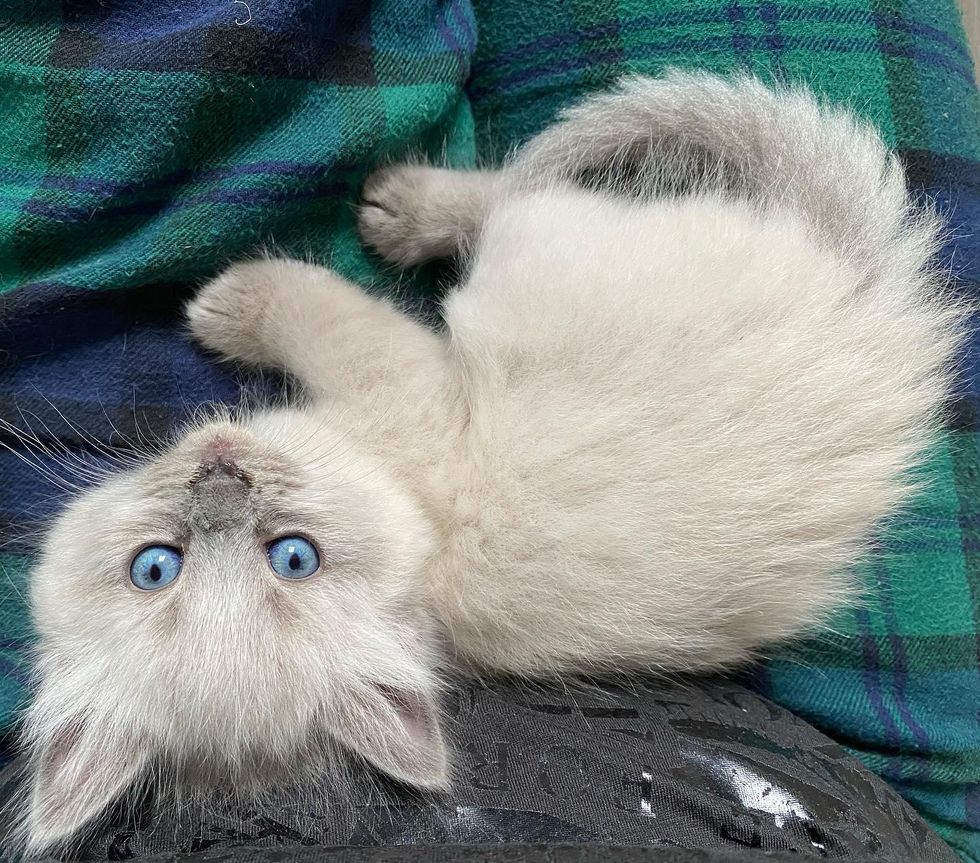 Penny Richards
"Quentin will need to go home with Tina in order to prevent him from going full-blown 'solo kitten syndrome'. His fur is only going to get longer, and will require regular maintenance — daily brushing to avoid mats building up in his fur."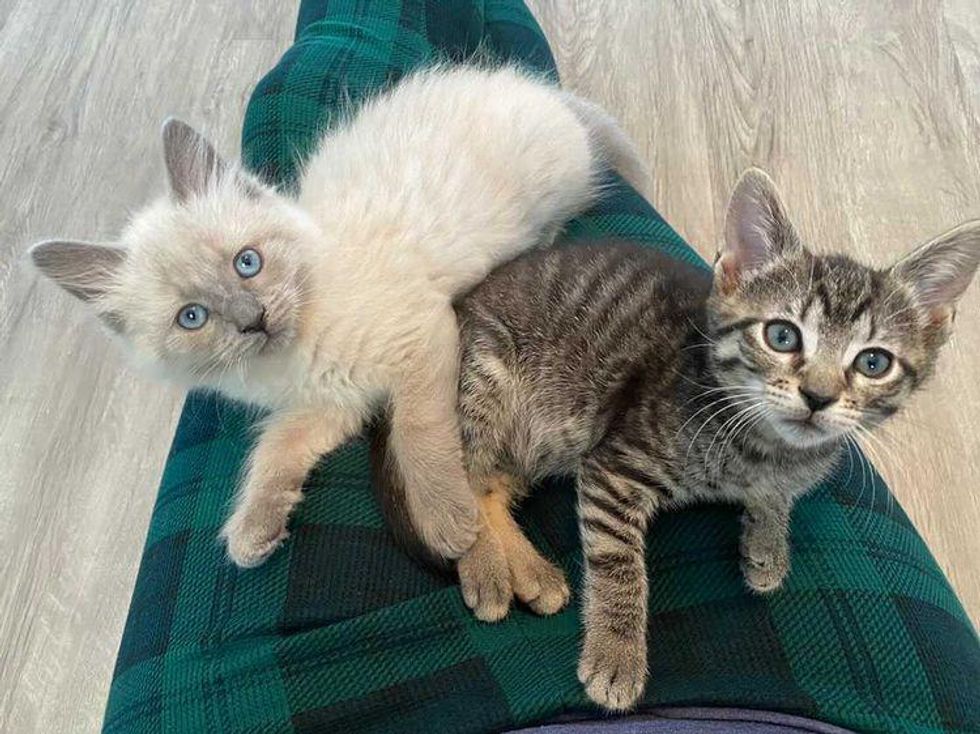 Best of friendsPenny Richards
The brother and sister from different mothers are loving their VIP life as spoiled indoor cats. They can't wait to find a special family to share their happily ever after together.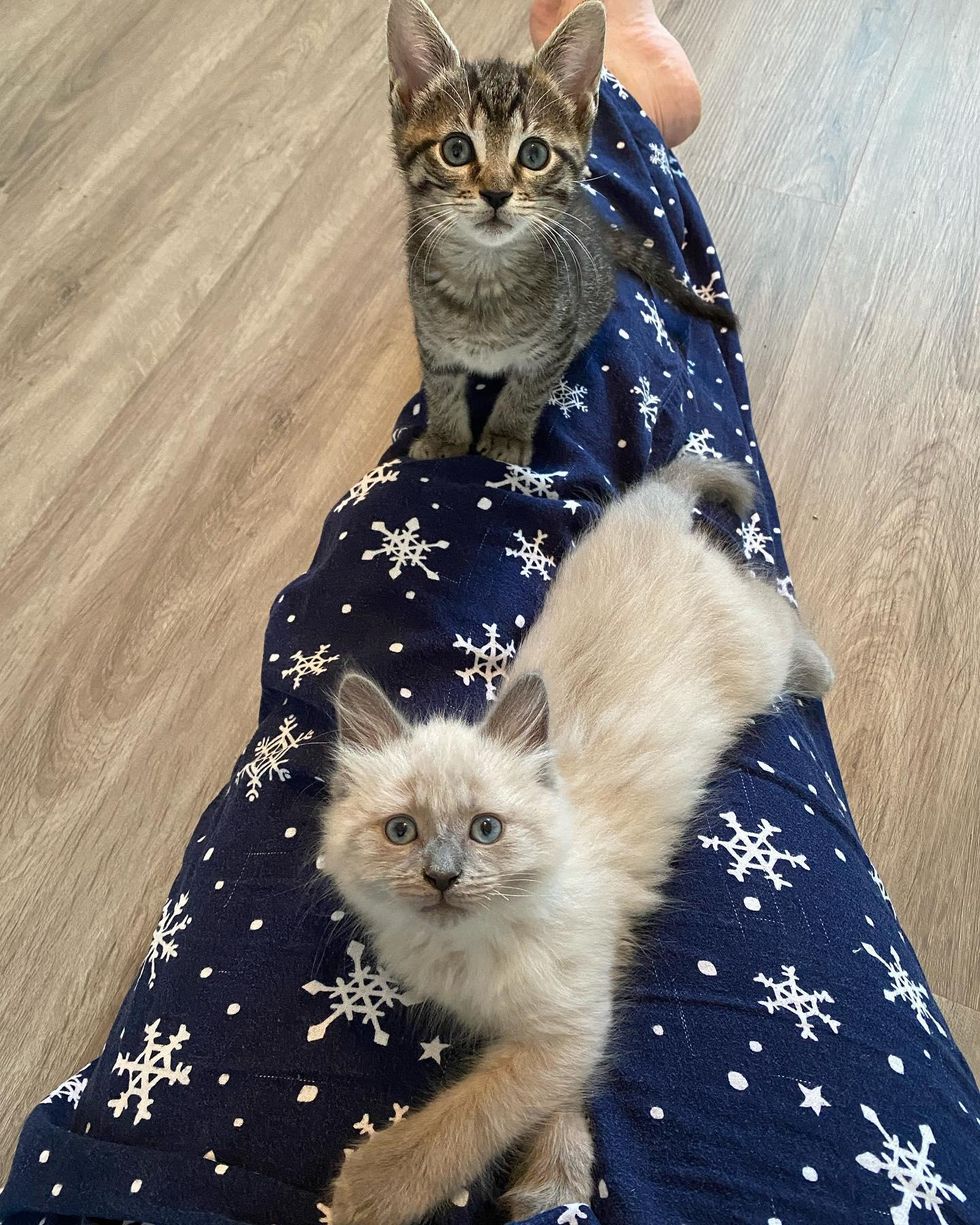 They are looking for their forever home togetherPenny Richards
Share this story with your friends. Follow updates on Tina and Q-tip and Penny's fosters on Facebook and Instagram.
Related story: Cat and Her Only Kitten Share Unbreakable Bond - Journey to Their Dream Home Together