A litter of kittens arrived at a family for a second chance. The ginger kitten is the most opinionated of all.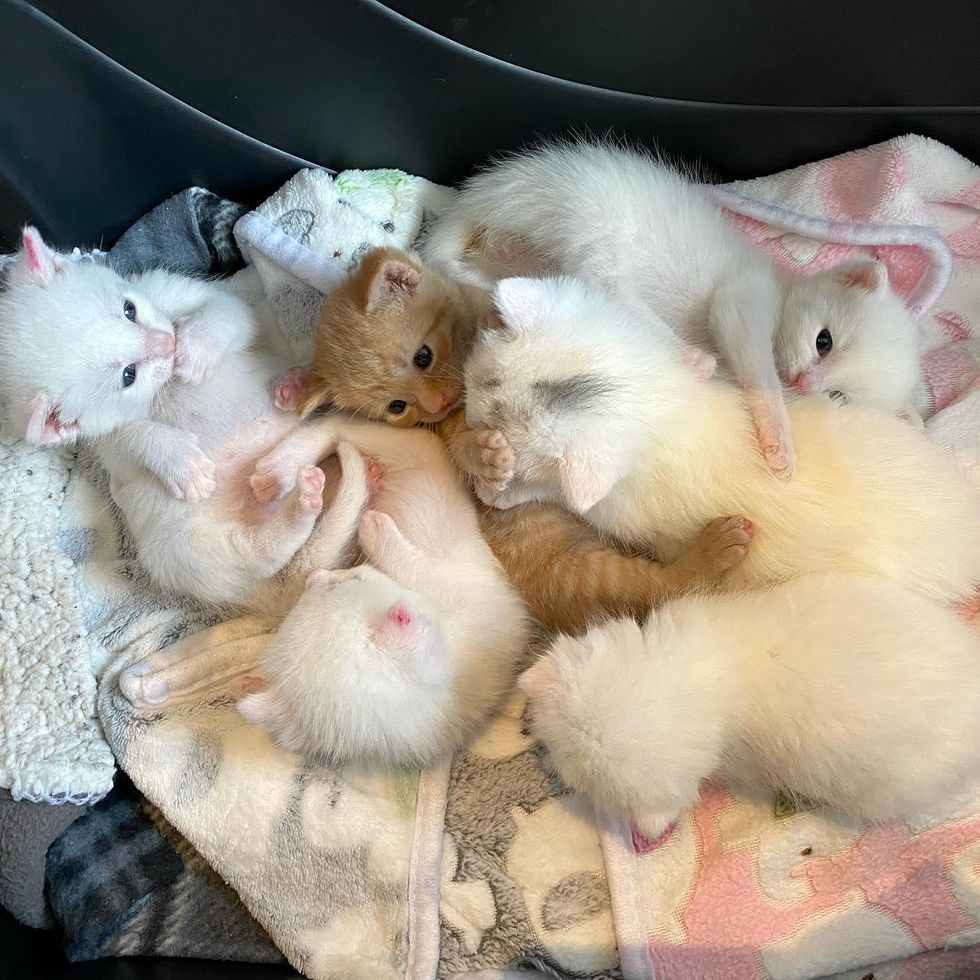 Shortbread the ginger and her siblingsPenny @fosterkittenhq
Penny Richards, a volunteer of Animal Welfare League of Arlington, received a litter of kittens needing a foster home. "They came to me as a transfer from the Humane Society of Warren County," Penny told Love Meow.
The kittens were covered in fleas and had to be bathed twice and combed through thoroughly to ensure that all the pesky fleas were removed.
All but one came with a white fluffy coat. The single ginger tabby immediately stood out and had a lot to say.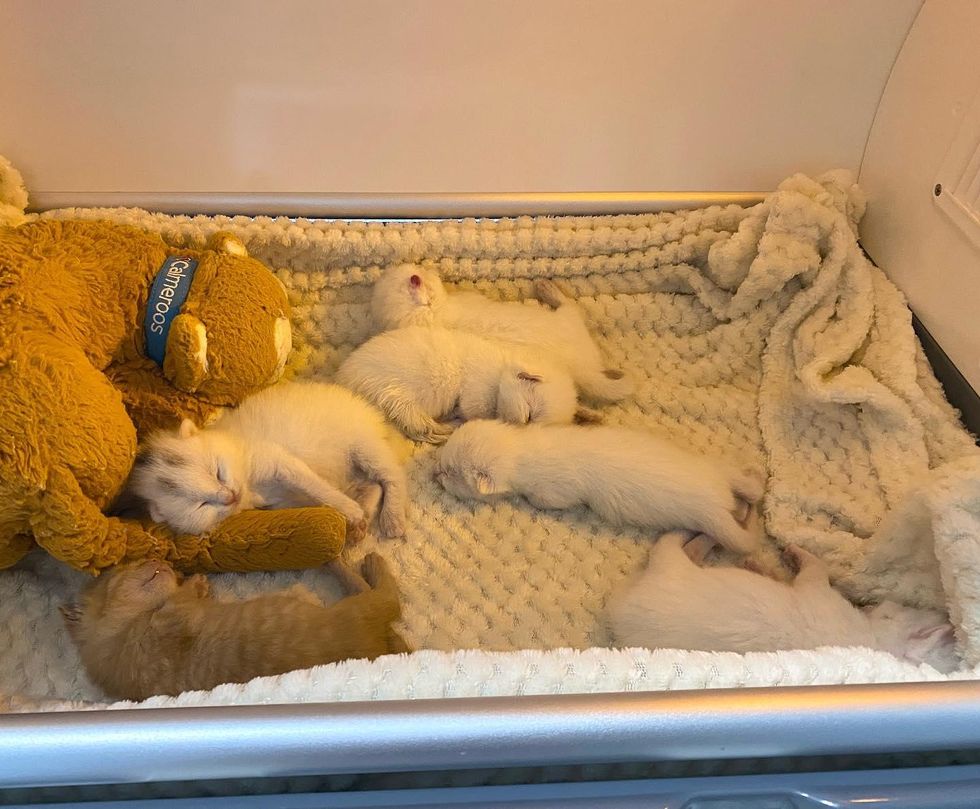 They came to their foster home for a second chancePenny @fosterkittenhq
Despite their best efforts to save them all, the runt (Ripple) sadly lost her fight. The rest of the litter continued to eat to their hearts' content and they began to thrive.
The little white kittens were named after plant-based milk (Almond Breeze, Silk, Elmhurst, Oatly and Ripple), and the solo ginger girl, Shortbread, was named after a cookie.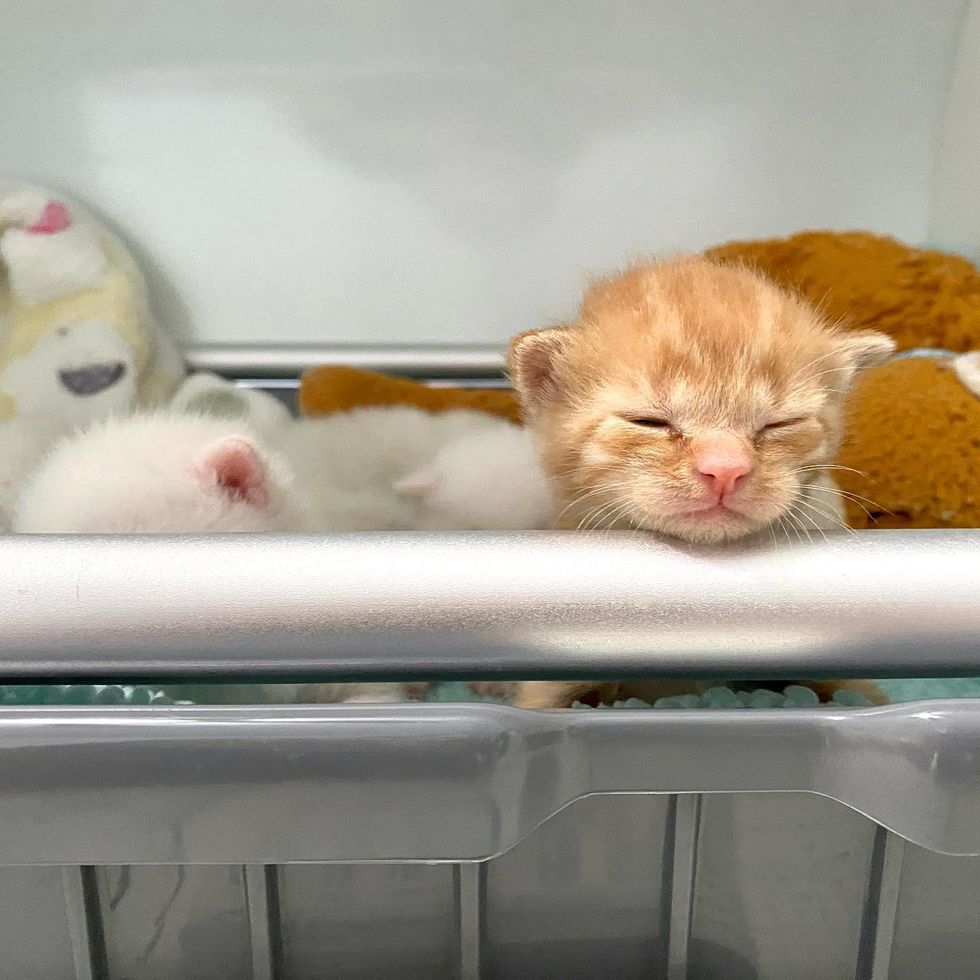 Shortbread is the only ginger in her litterPenny @fosterkittenhq
"You've got to have a cookie to go with all that milk, which would be my little ginger."
Shortbread, being the only orange member of the crew, constantly found herself surrounded by her siblings, as if she was snuggling on clouds.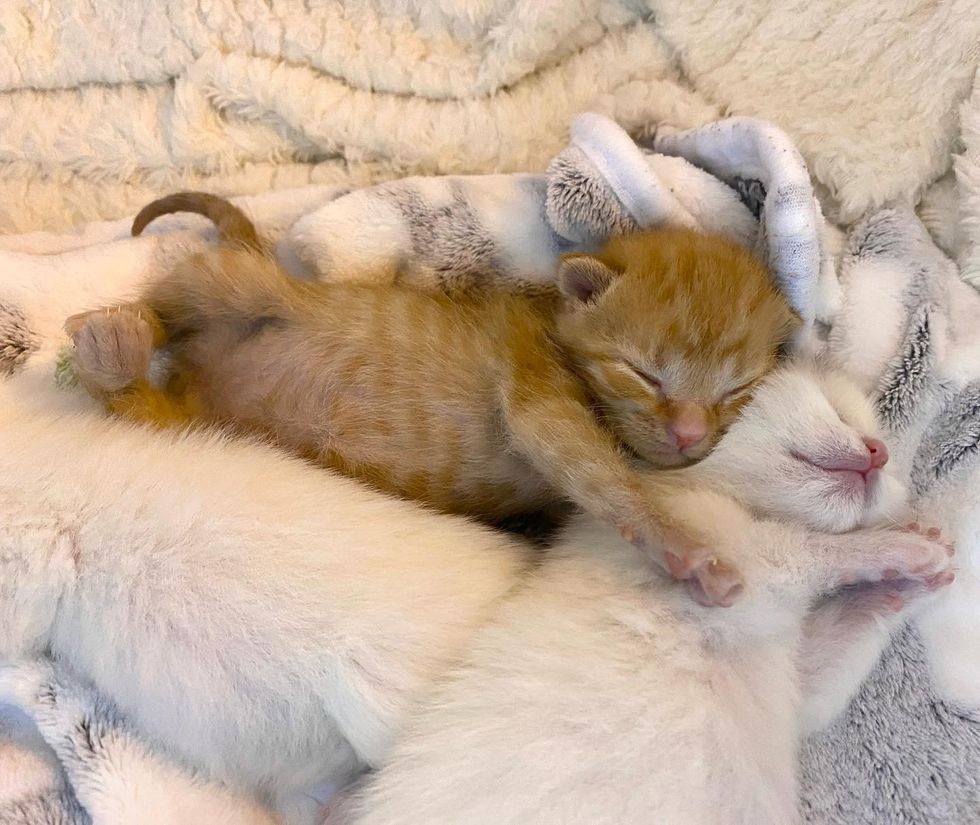 She and her littermates are constantly snugglingPenny @fosterkittenhq
From day one, Shortbread was a determined little attention-seeker. She would chat up a storm when Penny walked in with a bottle, and make sure that she was the first to be catered to.
"She is a very opinionated little girl who doesn't hold back when it comes to demanding her bottle. She is a sweet thing who might just be the most vocal of the gang," Penny shared with Love Meow.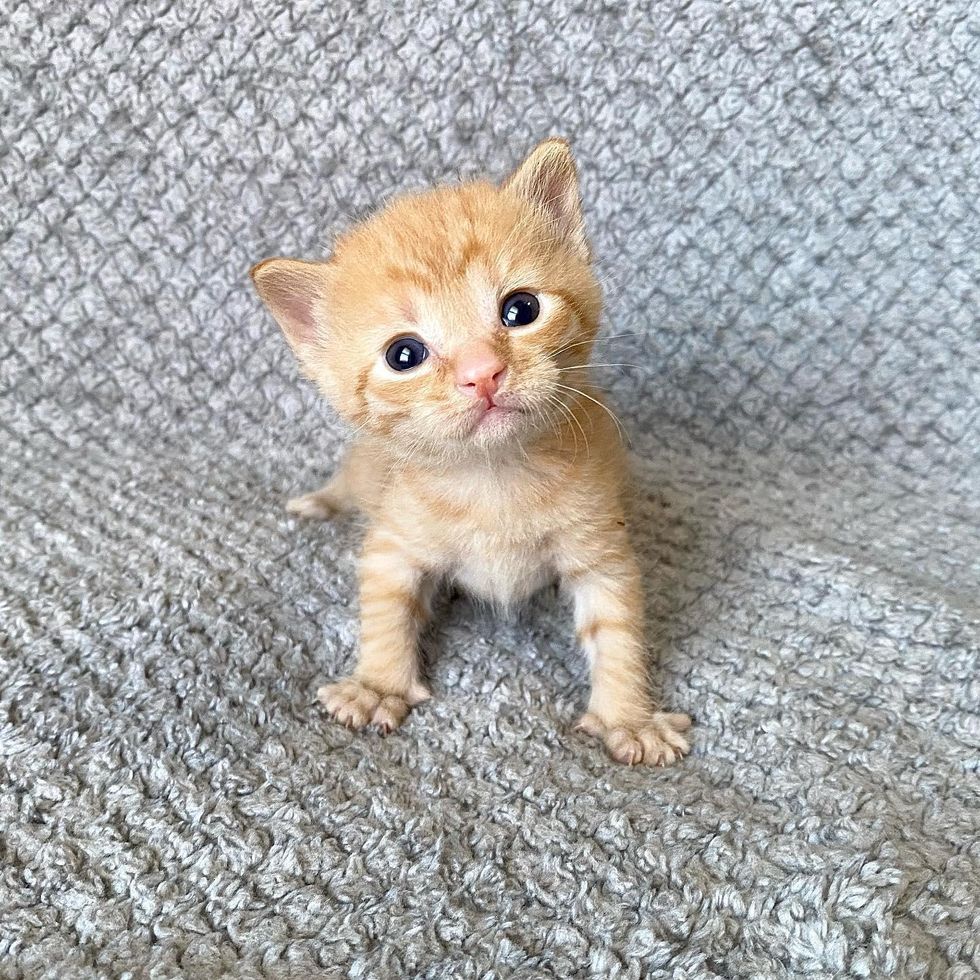 She is very vocal and opinionated at meal timePenny @fosterkittenhq
With round-the-clock care from their doting foster mom, the kittens grew by leaps and bounds. They all gained perfectly rotund bellies and showed them off by rolling around on their backs.
"Aside from wrestling each other, and attacking their favorite toys, all five love to sleep together in a big snuggly pile."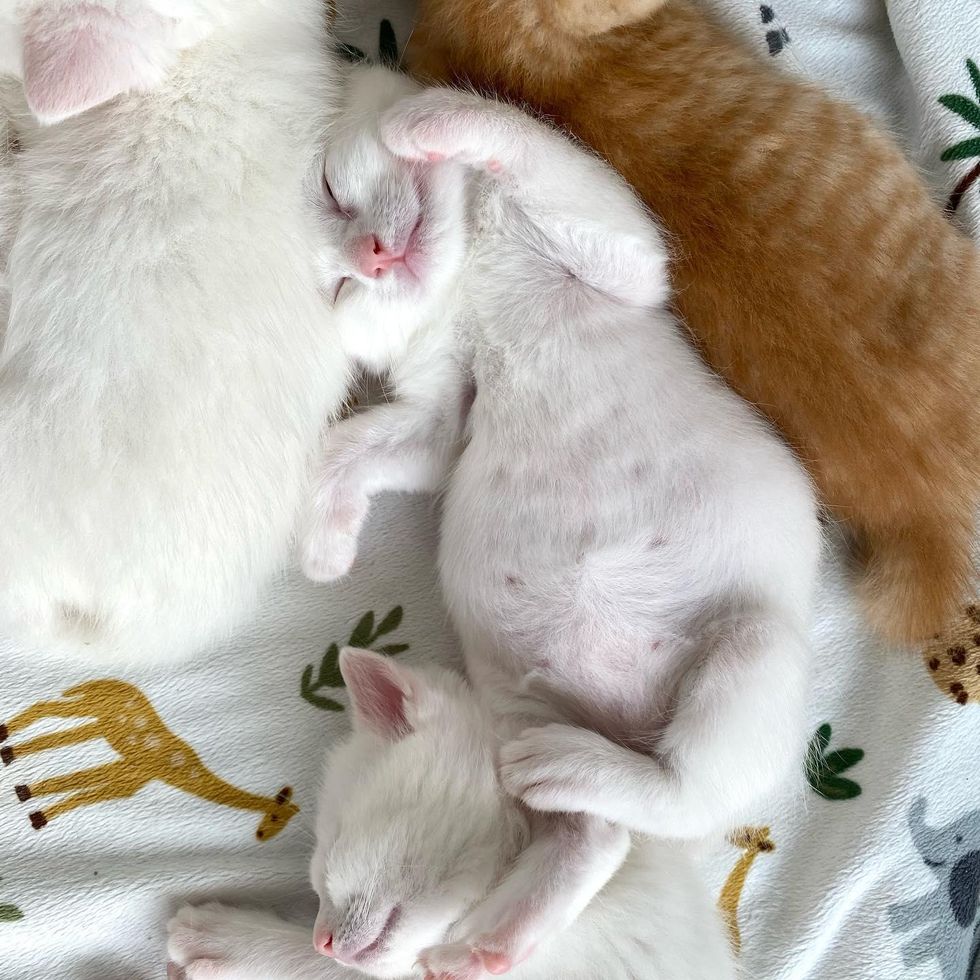 Penny @fosterkittenhq
"Shortbread often finds herself in the middle -- as if she is the cookie dunked into a tall glass of milk."
The kittens continue to hit their milestones as they are finding their feet and exploring. They enjoy roaming around their nursery, checking out all the nooks and crannies they can scour.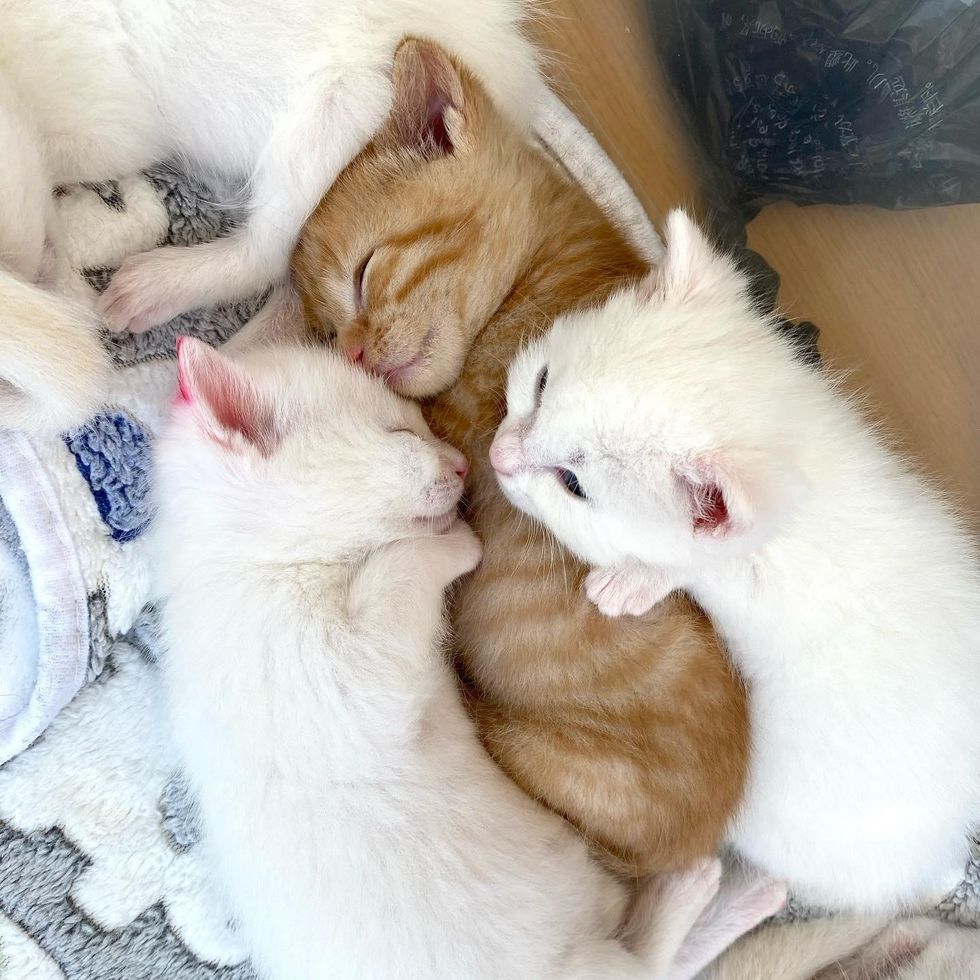 Shortbread sandwiched between her snuggly siblingsPenny @fosterkittenhq
They will wrestle and nap in between excursions, and there is never a dull moment.
"Now that they are a little older, they have hit the funny playful stage. They absolutely love to bite at each other as they wrestle in slow motion," Penny shared.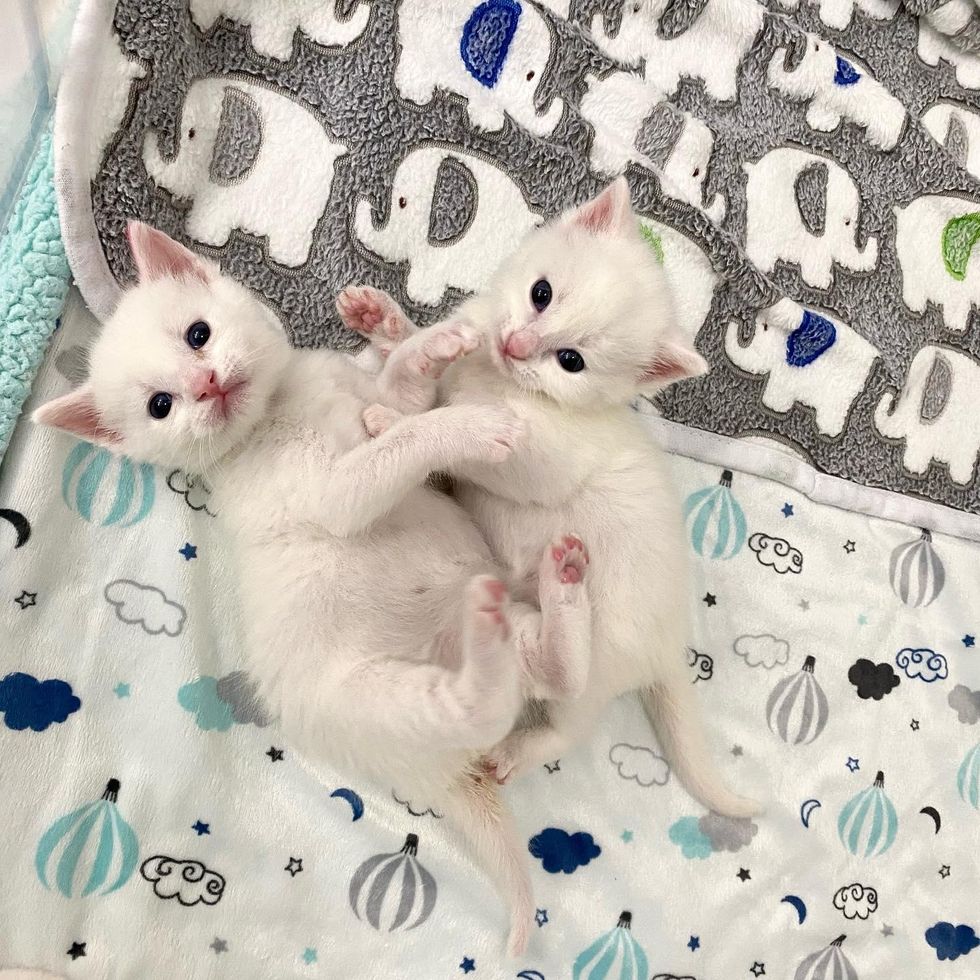 Oatly and ElmhurstPenny @fosterkittenhq
The feline siblings recently figured out how to run, and have been bouncing around the room, chasing after one another.
"Silk is a calm, laid back girl, but is the fastest runner so far. Oatly is a big lover -- he would spend hours rubbing against my face, making biscuits. Elmhurst is a sweet little guy who loves to cuddle and can be more sensitive than the rest."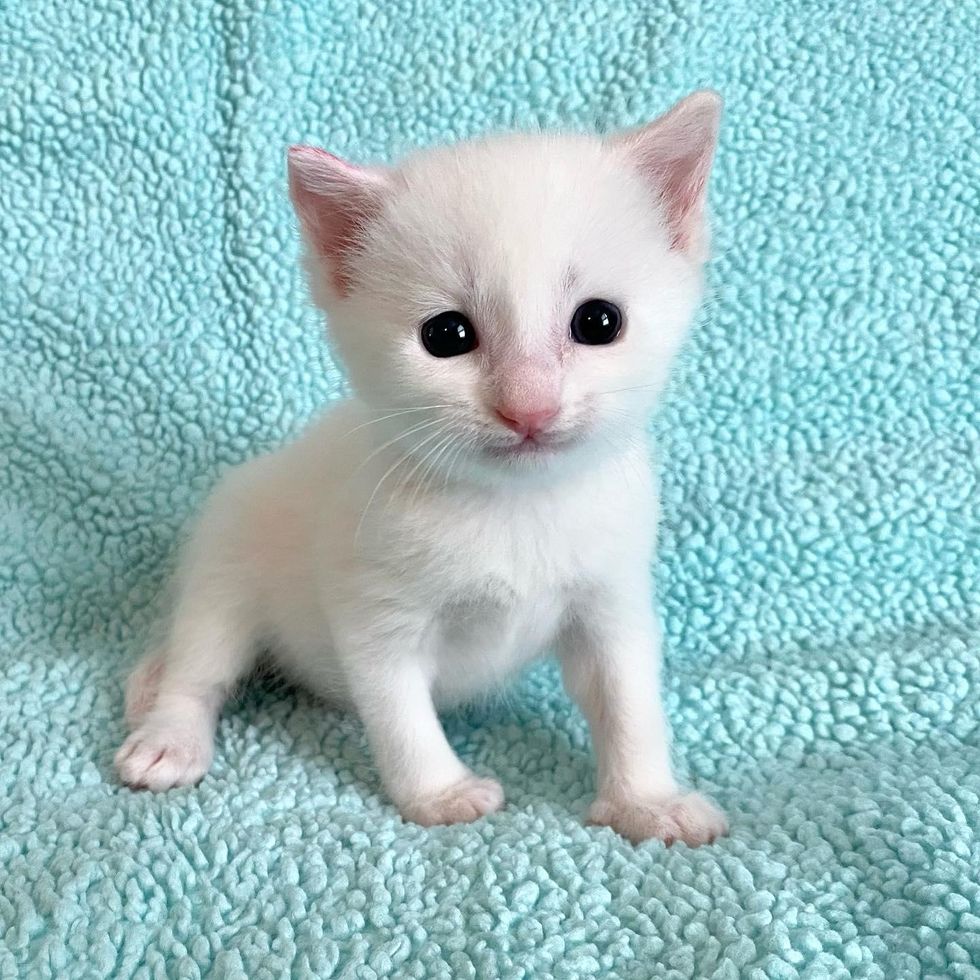 Almond BreezePenny @fosterkittenhq
"Almond Breeze is a perfect all-rounder. She's playful, and loves a good snuggle. And then little Shortbread is full of love and personality."

At five weeks old, they are learning to eat solid food. Shortbread and Silk were the first two to dive into the new food, and the rest of the crew eventually followed suit.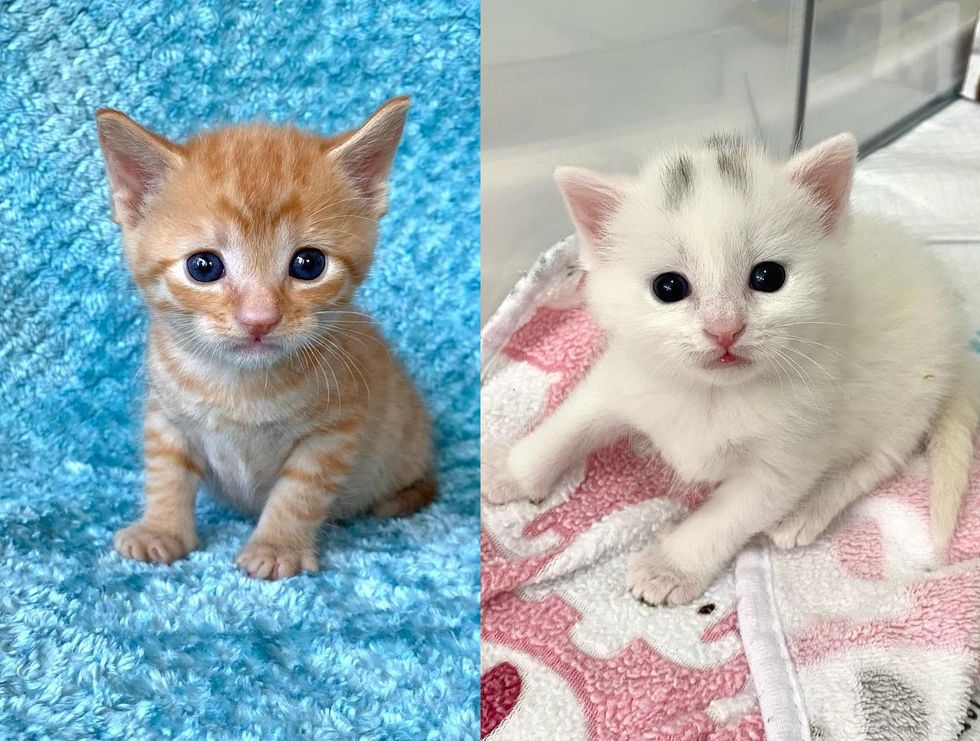 Shortbread and SilkPenny @fosterkittenhq
The kittens are honing their pouncing and climbing skills, getting more boisterous and mischievous by the day.
Shortbread continues to be the sweetest little talker and snuggler, and melts every heart she comes across.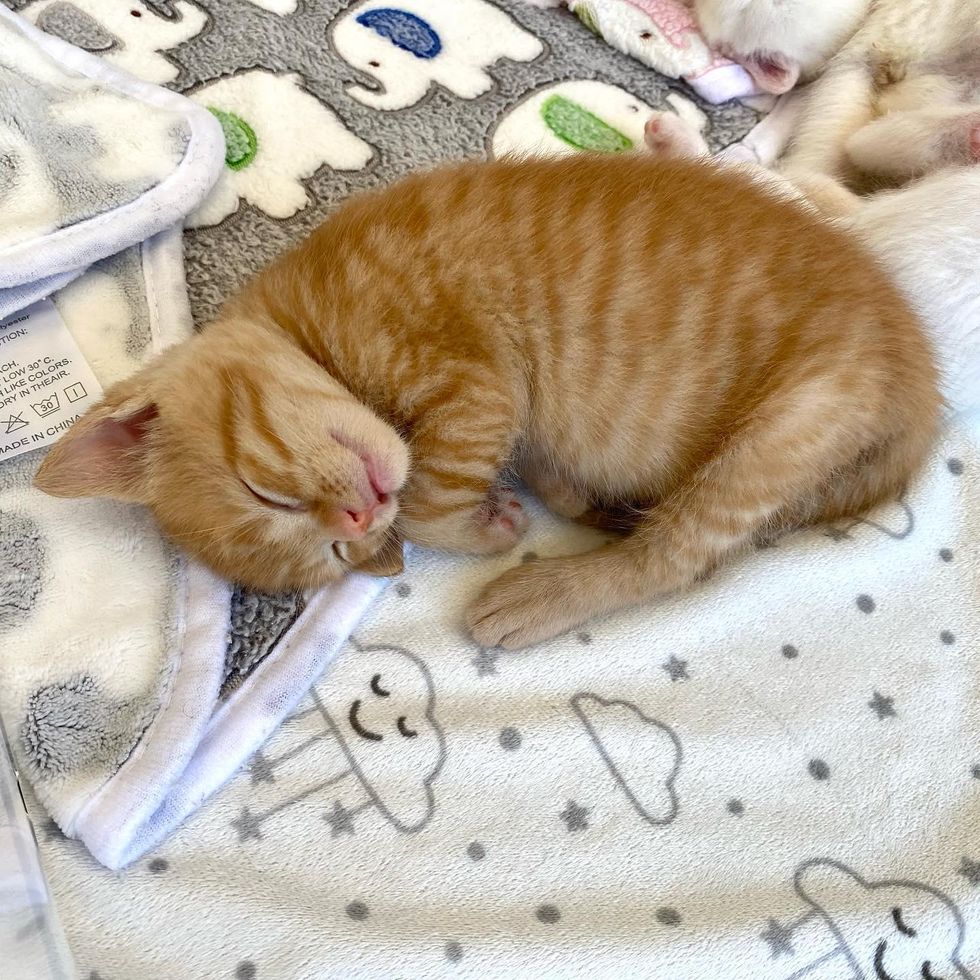 Penny @fosterkittenhq
Share this story with your friends. More from the kittens and Penny's fosters on Instagram @fosterkittenhq and Facebook.
Related story: Stray Kitten is So Excited to Be in a House that She Starts "Supervising" Everyone