These two little kittens depend on each other and share an amazing bond.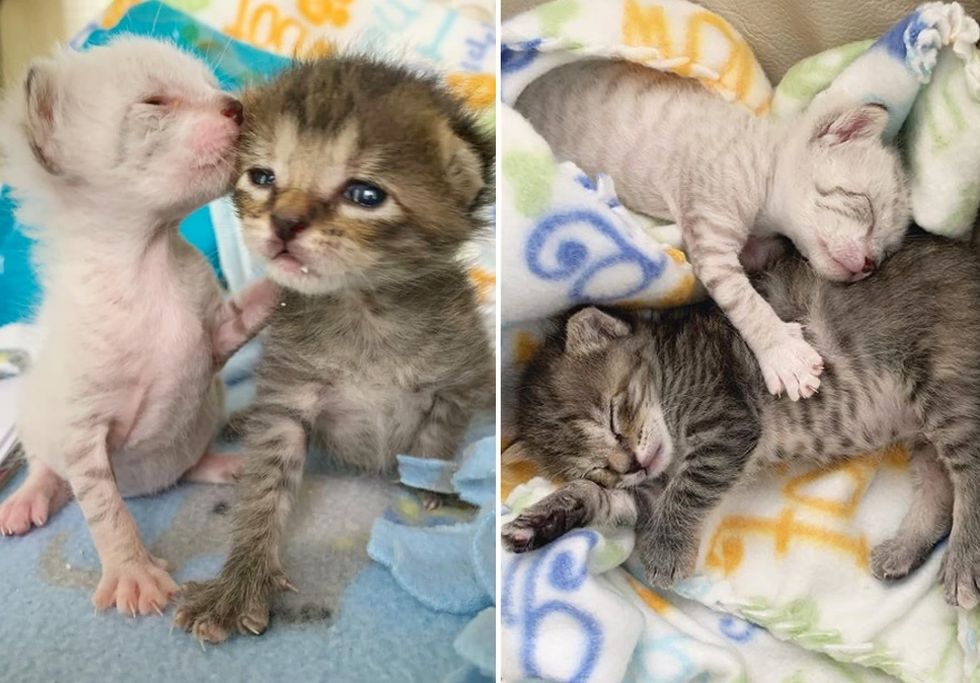 Lauren Strycula @our_fostering_tails
Lauren Strycula, a volunteer of the Animal Welfare League of Arlington (AWLA) in Arlington, Virginia, was contacted about a pair of rescued kittens who were in need of foster care. "The Kitten College program, which I am a part of, supports other shelters and groups in Virginia, as well as those in D.C., Maryland, and West Virginia," Lauren shared with Love Meow.
The two feline siblings were brought in from Prince George County in Maryland, for a chance at a better life. "Harper (female, tabby) and Hayden (male, white with silver stripes) were eight days old when I picked them up from the shelter."
Something immediately stood out to Lauren when she got home with the new fosters. The palm-sized kittens were very attached to each other. If one was apart from the other, they both started to cry.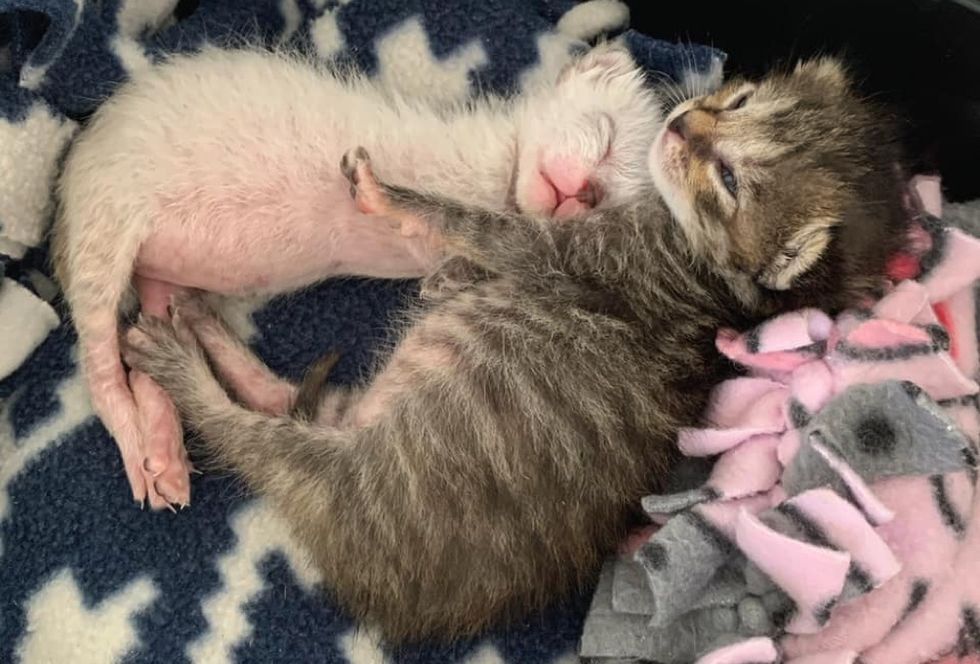 Lauren Strycula @our_fostering_tails
As round-the-clock feedings were underway, the two siblings grew even closer. They seemed to feed off each other's energy. When Harper suckled down a bottle of formula, it motivated Hayden to do the same by eating to his heart's content.
After they got full bellies, they would instinctively seek each other out and wrap their arms around one another for comfort.
"They love to lay on top of each other and fall asleep all tangled up," Lauren said.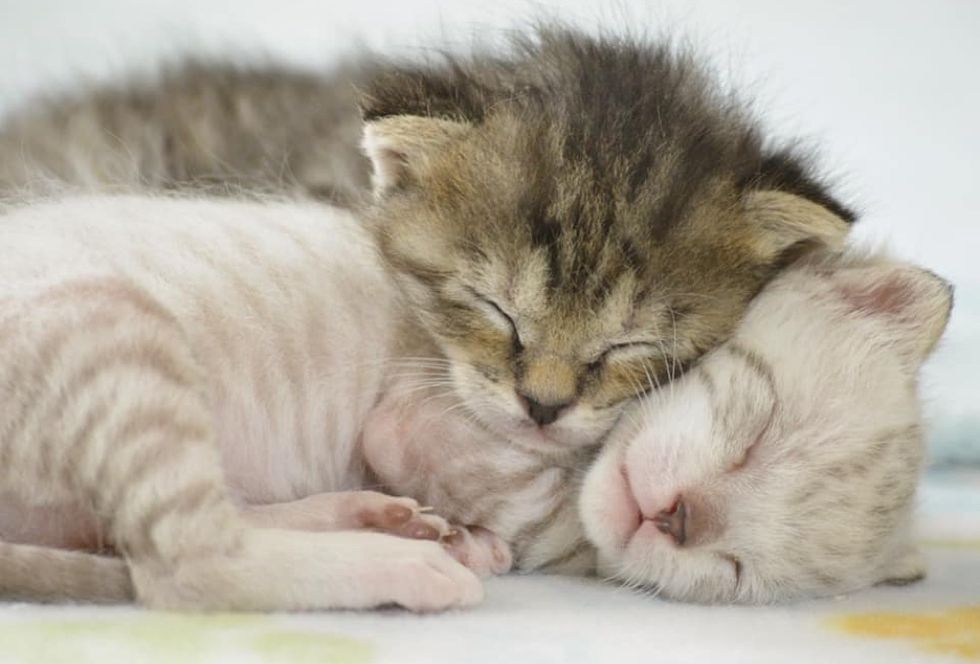 Lauren Strycula @our_fostering_tails
"Harper has the sweetest personality and loves to snuggle in your lap or curl up against your neck. She is a very happy little girl who always seems to be smiling," Lauren told Love Meow.

"Hayden is growing into a striking white tiger who loves soft, warm blankets. He is a great eater - nothing makes him happier than drinking his fill of formula and then letting us rub his plump pink belly!"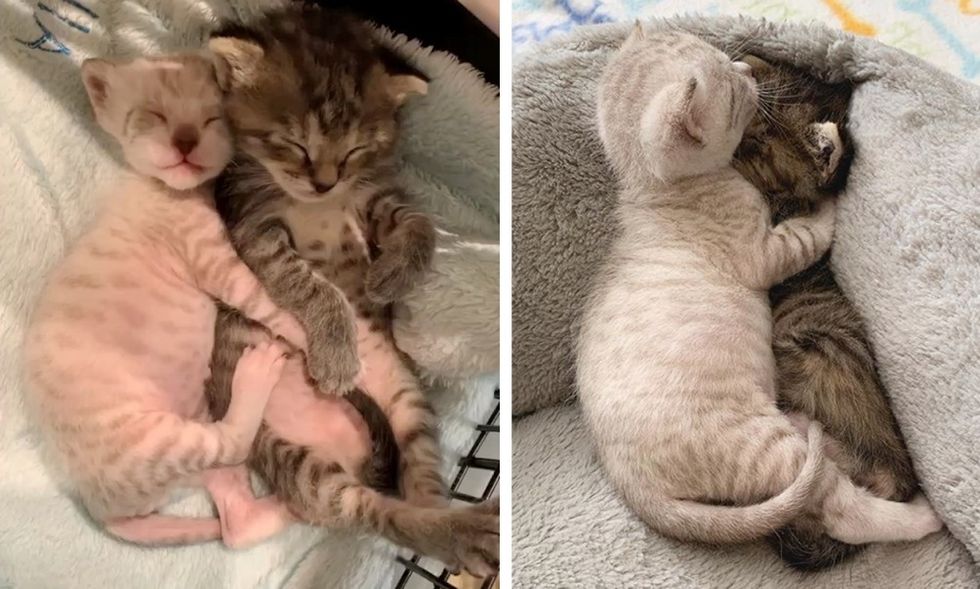 Lauren Strycula @our_fostering_tails
The kittens cheer each other on and are thriving together as a duo. Nap time is always a two-kitty affair, filled with cuddles and purrs.
Watch Hayden and Harper in this cute video:
Harper and Hayden the kittenswww.youtube.com
Harper and Hayden are three weeks old today. Their eyes are wide open, and their personalities are starting to emerge.

They enjoy being curled up in a warm lap together, purring blissfully away.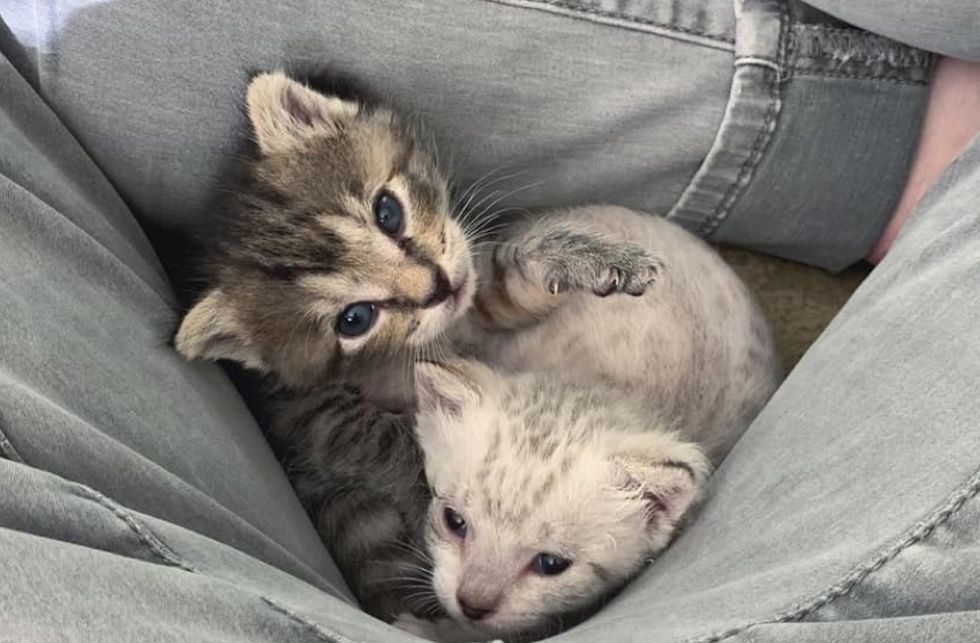 Lauren Strycula @our_fostering_tails
With their new-found energy, the two best friends are learning to play and wrestle with each other.
"Their play mostly consists of rolling around on their backs and gumming each other's ears. But it won't be long before they are running around the house and getting into all sorts of kitten mischief," Lauren shared with Love Meow.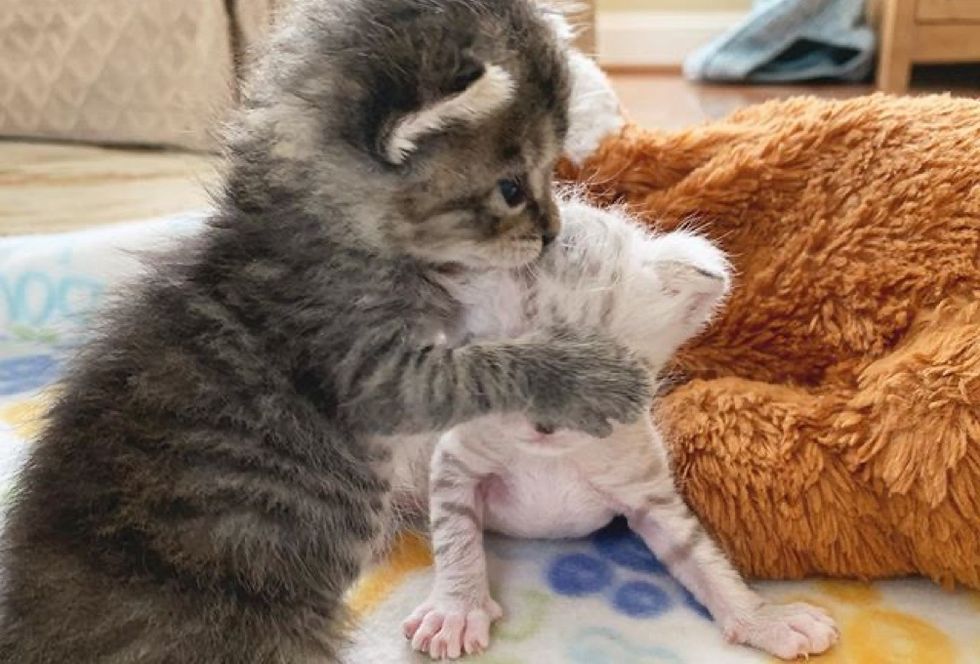 Lauren Strycula @our_fostering_tails
Soon, Harper and her brother will start to exercise their leg muscles and learn to walk and explore. Once they find their balance, they will be waddling out of their nest together in no time.
These two littermates have been each other's biggest support since day one. "I have only had one pair of kittens so far who have been this bonded this young, and I am excited to see their bond become even stronger as they grow up," Lauren added.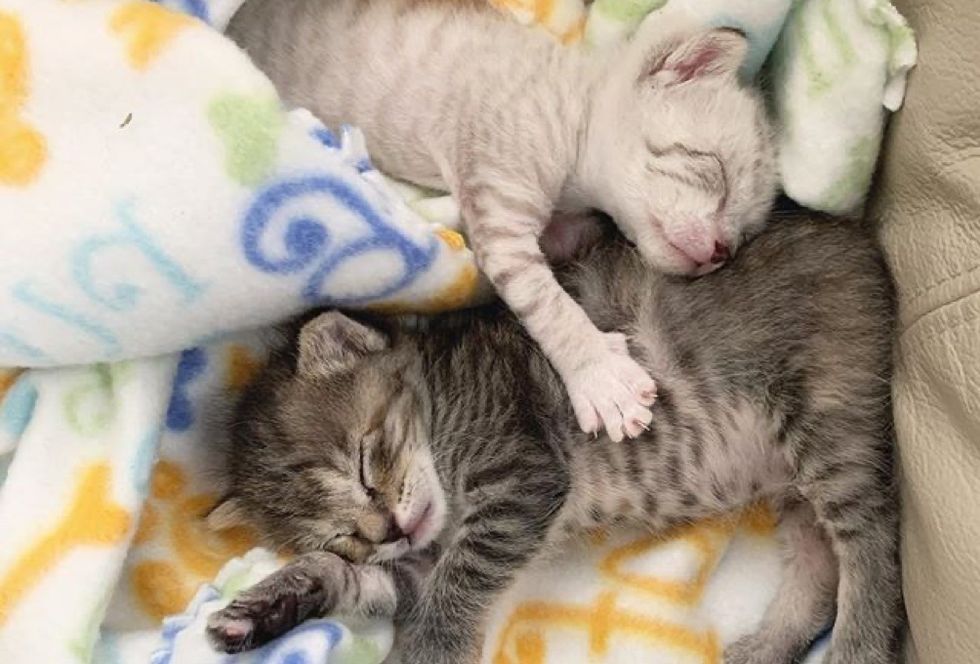 Lauren Strycula @our_fostering_tails
Harper and Hayden are loving their VIP life as spoiled indoor cats, and will never have a day of worry for food and shelter.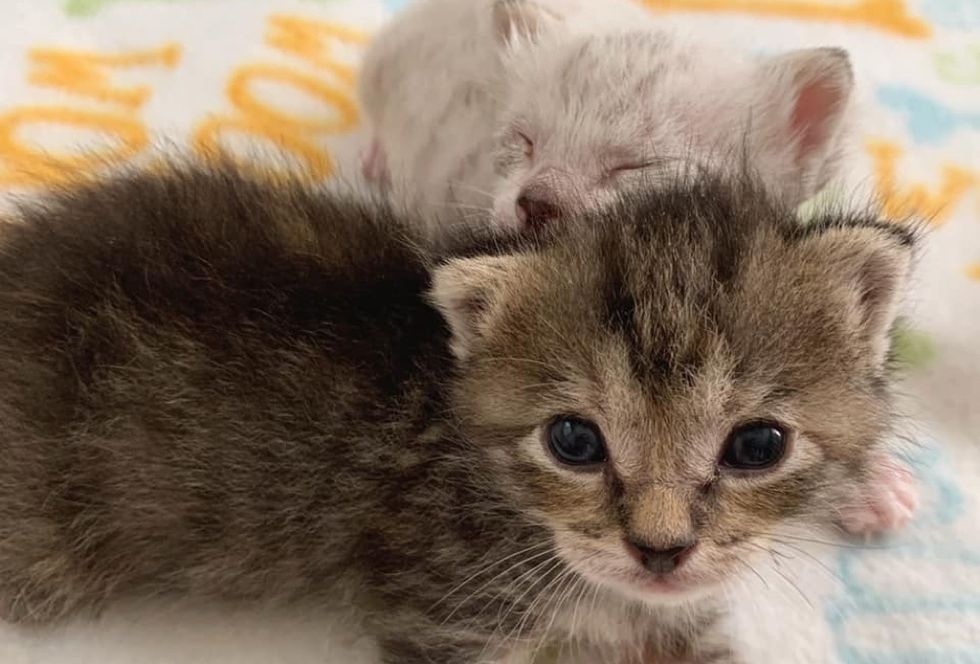 Lauren Strycula @our_fostering_tails
Share this story with your friends. Follow updates on the two best friends and Lauren's foster kittens on Instagram.
Related story: Twin Kittens Never Leave Each Other's Side After Being Found Together in a Storm