Two kittens were found near a park and rescued just in time. They shared a very special bond from the start.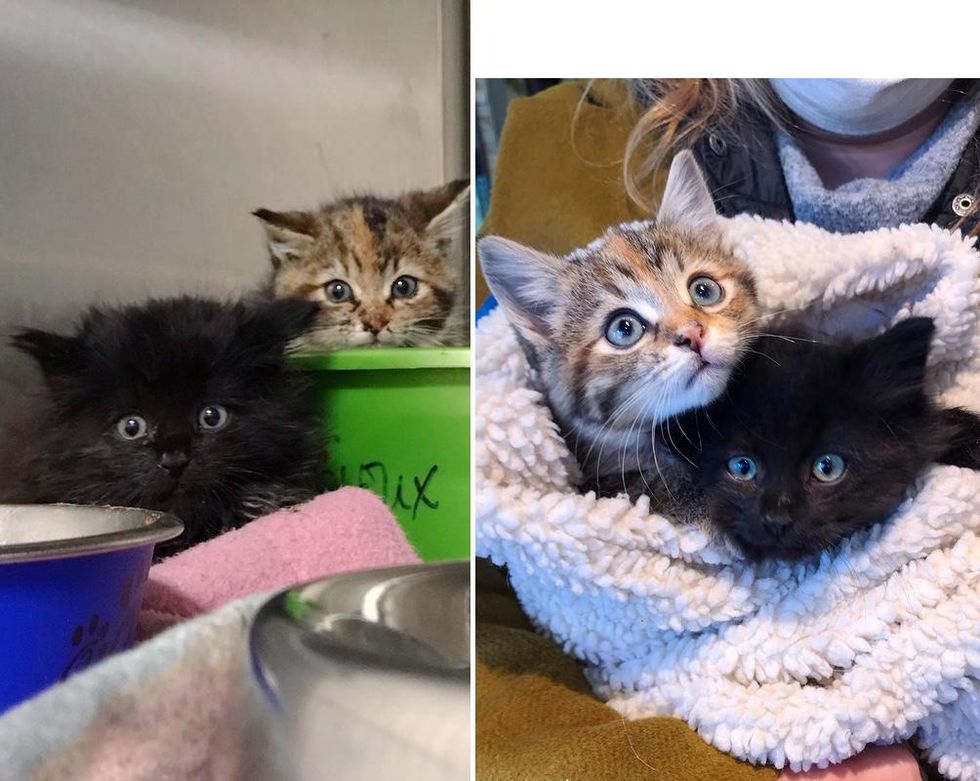 Chatons Orphelins Montréal
Two months ago, Isabelle from Montreal, Canada was taking a walk near a park when she saw two tiny balls of fur by the road. After taking a closer look, she realized that they were hungry little kittens covered in dirt, scrounging around for food.

The mother cat was nowhere to be found. Knowing that the weather was getting cold and that it would be tough for the kittens to survive the outdoors on their own, Isabelle decided to intervene. With the help of another Good Samaritan, they were able to get the kittens to safety.
The kittens were about 5-6 weeks old, very timid and just skin and bones. They were hankering for food as if they hadn't eaten for some time. Volunteers went back to the location to search for more kittens and the mom, but couldn't find any.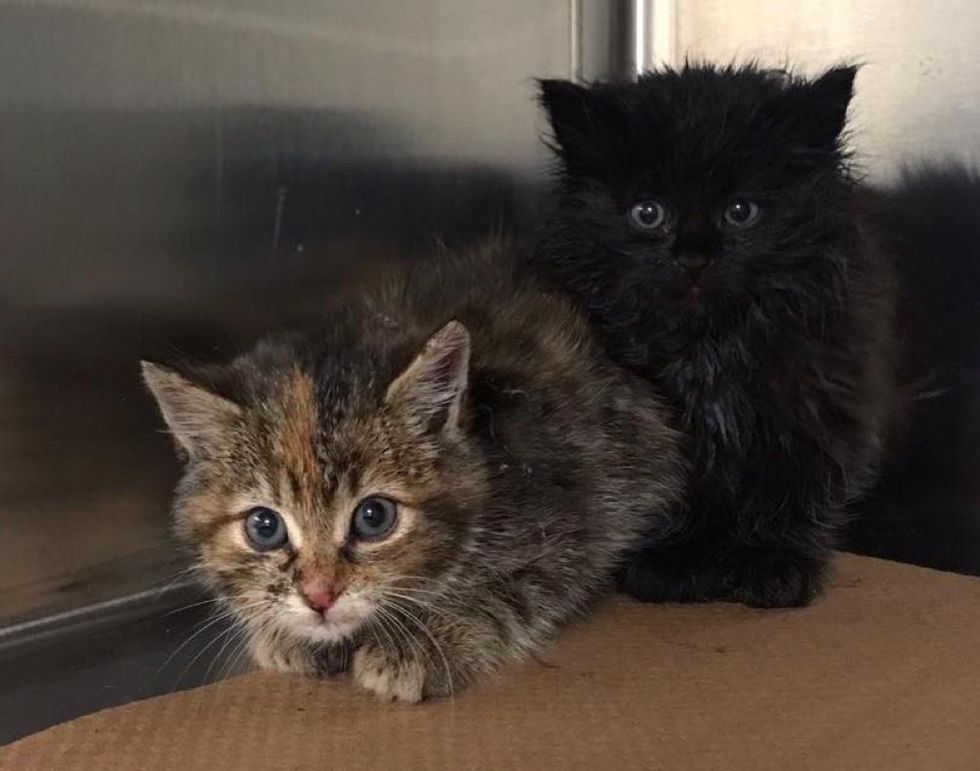 Chatons Orphelins Montréal
Chatons Orphelins Montréal, a cat rescue in Montreal, took the brother and sister duo into their care. "The kittens (Pagnol and Poukie) were very shy and skinny. The vet discovered that they had been eating plastic food packaging to survive as they were so hungry," Celine Crom of Chatons Orphelins Montréal shared with Love Meow.
The feline siblings were huddled together at the clinic the entire time and would't leave each other's side.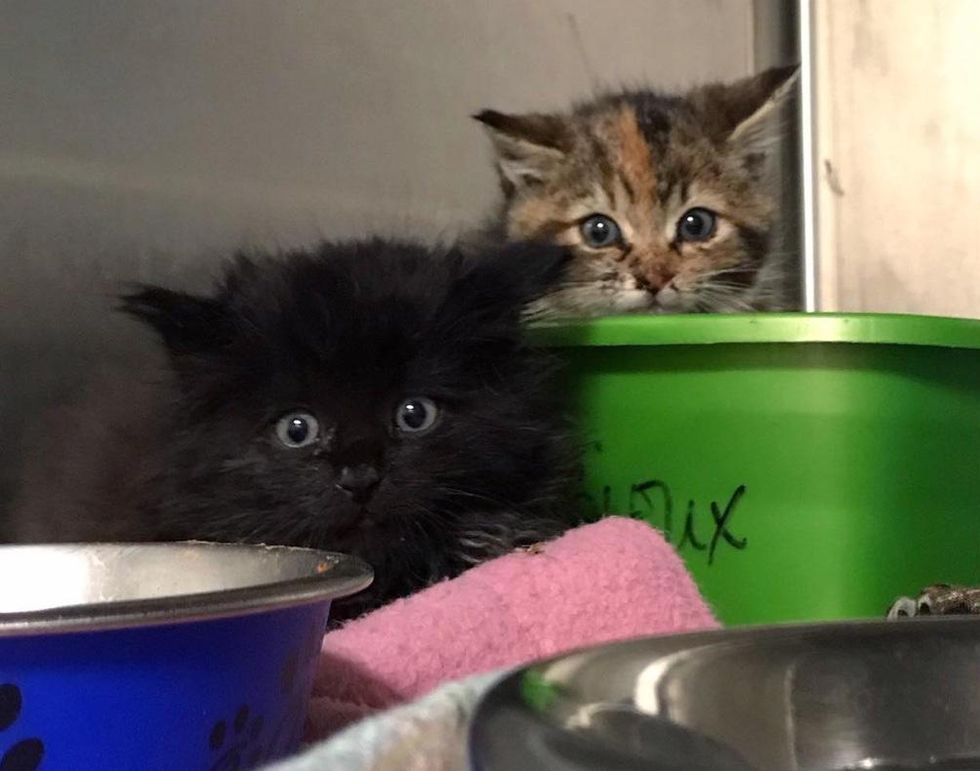 Chatons Orphelins Montréal
After getting treated for several health issues, they went home with their fosterers Steph and Francis so they could continue the healing process in a comfortable environment.

After days of painstaking care, the kittens made a full recovery from some stomach issues. Little Pagnol the panther kitty found confidence and his adorable squeaky voice.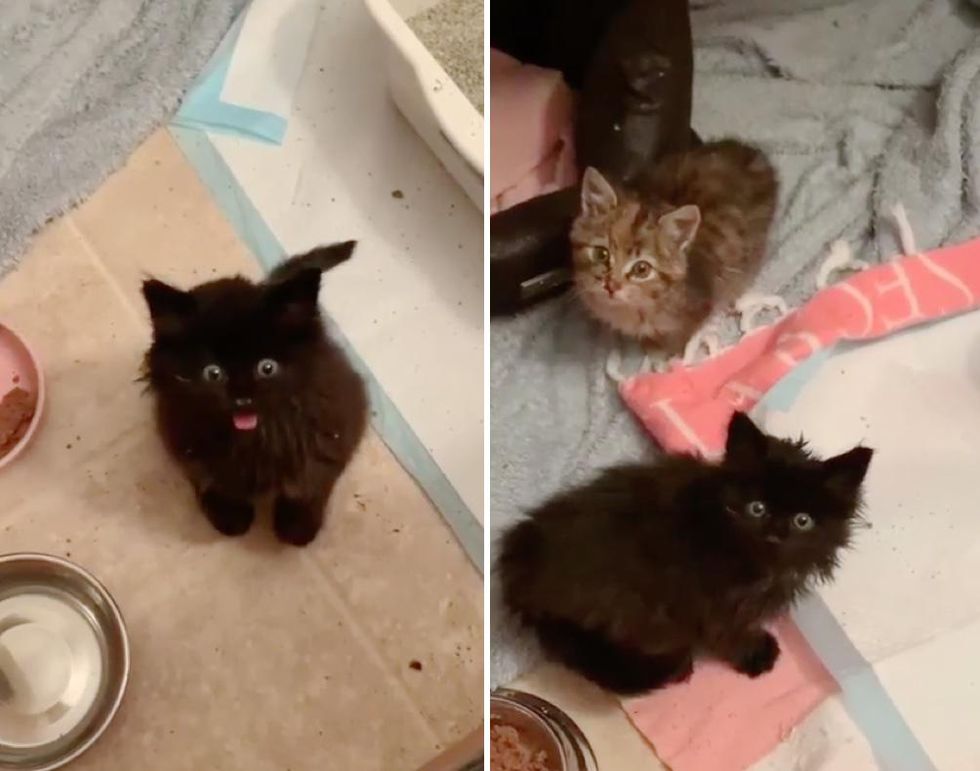 Chatons Orphelins Montréal
They came out of their shells and relaxed together in their cozy, warm nest. The two would eat together and sleep at the same time as if they were joined at the hip.

After a much-needed bath, the kittens were free of dirt and grime. Their bellies were full and their personalities began to emerge.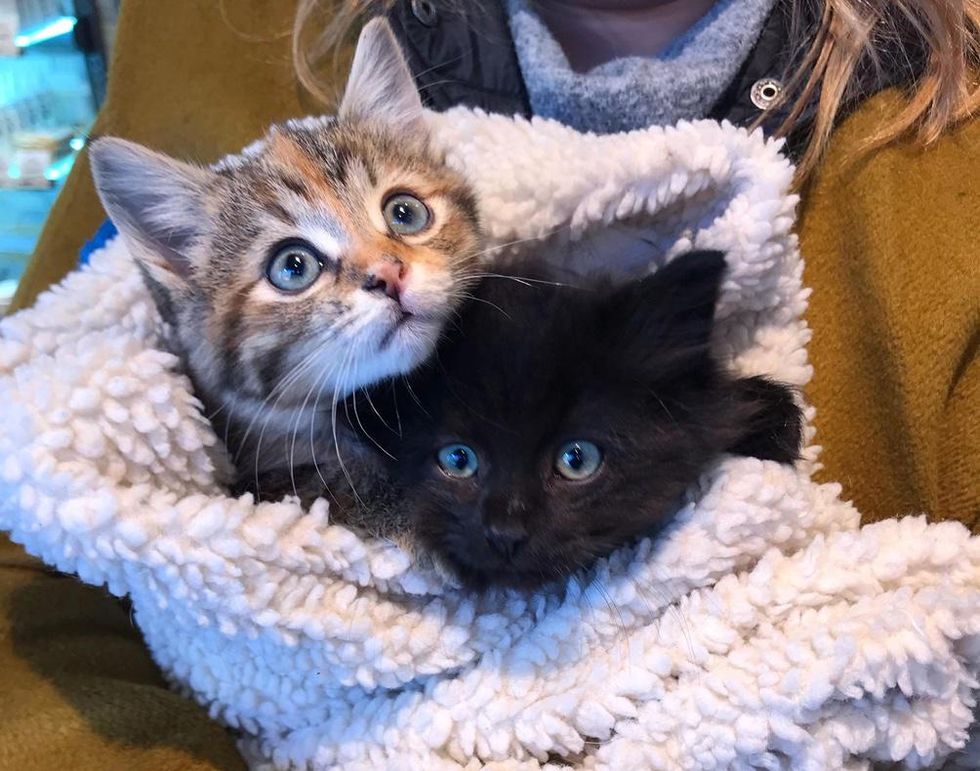 Chatons Orphelins Montréal
It was then they discovered their unbridled energy and insatiable appetites. "They were so comfortable to be pampered and started gaining weight and strength," Celine shared.

Poukie is a love-bug who enjoys being up-close and personal with her humans. She seeks hugs and has interesting choices for beds such as random boxes and drawers. Her brother Pagnol is the more outgoing and rambunctious of the two. He doesn't seem to have an off switch when he starts playing.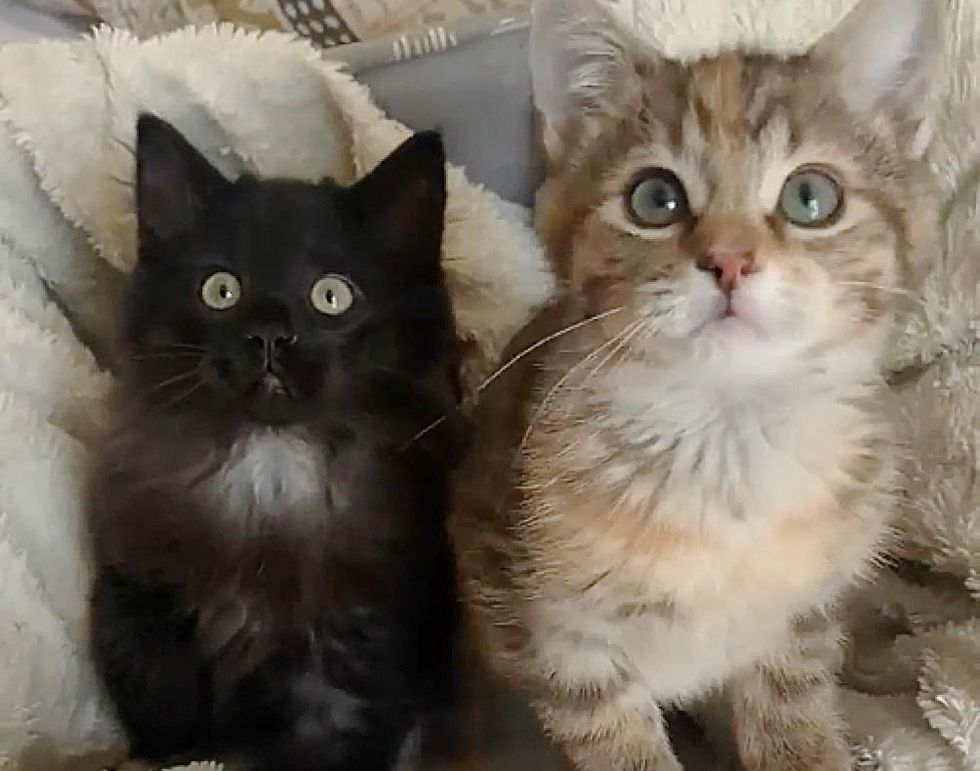 Chatons Orphelins Montréal
The kittens have been each other's biggest support and closest confidante since the day they were found. They create all sorts of antics around the house as partners in mischief, and are rarely apart.
Watch the two best friends in this video:
Kitten inseparable friendswww.youtube.com
"They are completely inseparable and do everything together," Celine added.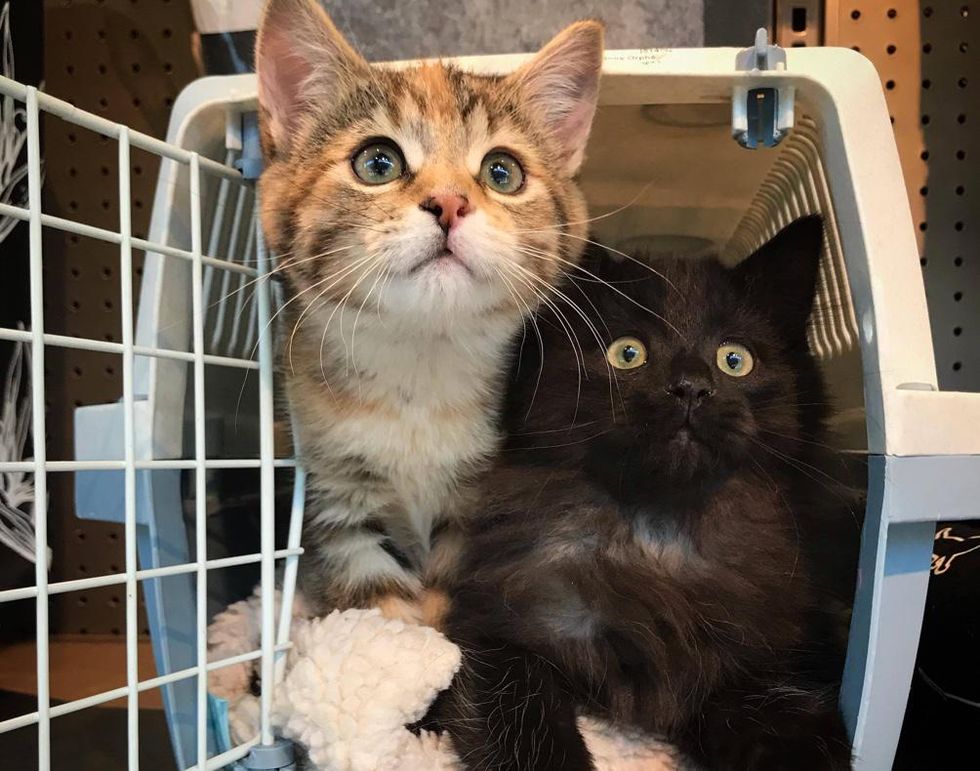 Chatons Orphelins Montréal
"They are very playful and never want to miss an opportunity to have a good time. They like to climb the cat tree and can often be found upstairs in their humans' room, sleeping together."

At three months old, the two best friends are ready to embark on a new journey to their forever home.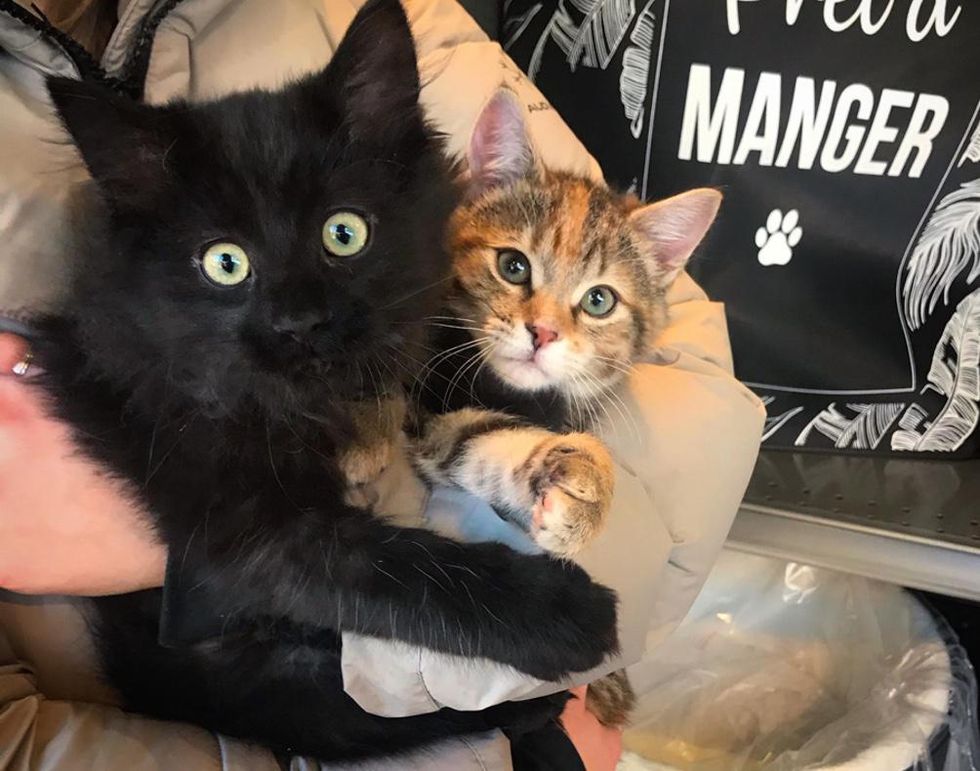 Chatons Orphelins Montréal
The rescue knew from the start that the two bonded kittens had to stay together. They hoped that a special family would open their door to the lovable pair so they could always have each other.

After weeks of searching for the right home, a family found their way to them, and it was the perfect match. "We are so happy to report that the kittens will be adopted together this week," Celine shared with Love Meow.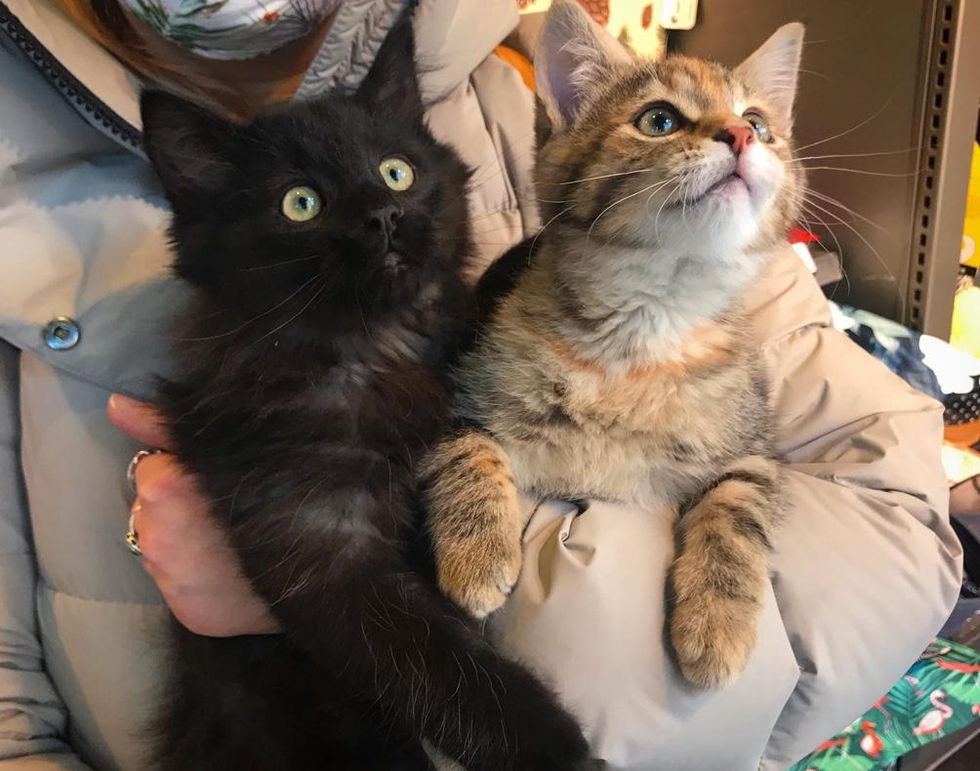 Chatons Orphelins Montréal
After a rough start in life, the brother and sister have blossomed into gorgeous young cats and will get to enjoy their VIP life together, forever.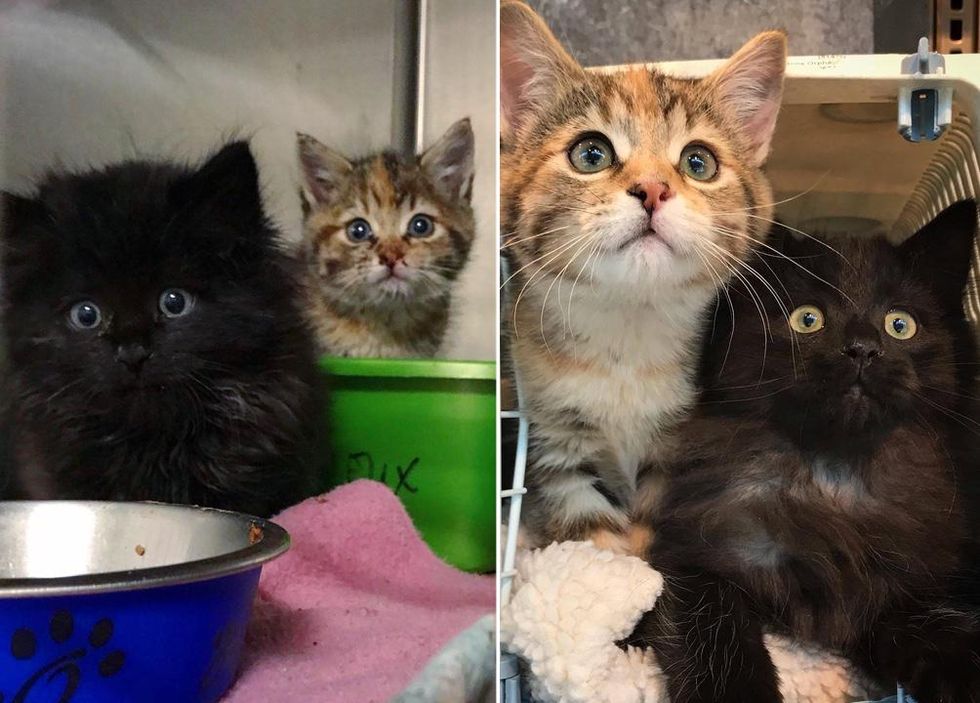 Chatons Orphelins Montréal
Share this story with your friends. Follow Chatons Orphelins Montréal on Facebook.
Related story: Dog Takes Stray Kitten Under His Wing and Raises Her into Beautiful Cat