"Two weeks ago, a local family was picking apples at Eckert's, a popular nearby orchard, when they heard the unmistakable mews of tiny kittens. Unable to pinpoint the babies' location, the rescuers sent their cell phones up and inside a large combine that was sitting unused, and took video of the caverns inside. This creative tactic helped them locate and save these four babies, whose mother had mysteriously passed away after finding safe harbor for them inside the farm equipment," Tenth Life wrote on Facebook.
"When rescued, the orphaned kittens were starving, covered in fleas, and crying for their mama. Broken-hearted but determined, the rescuers brought the kittens home and hand-fed them to sustain their little lives. But the demands of neonates are great, and the kind people realized they needed the skilled help of a rescue.
Affectionately called The Apple Dumplin' Gang, the kittens now wear the names Fuji, Braeburn, Gala, and Honeycrisp. They are now thriving under the expert care of two amazing foster parents (of Tenth Life)."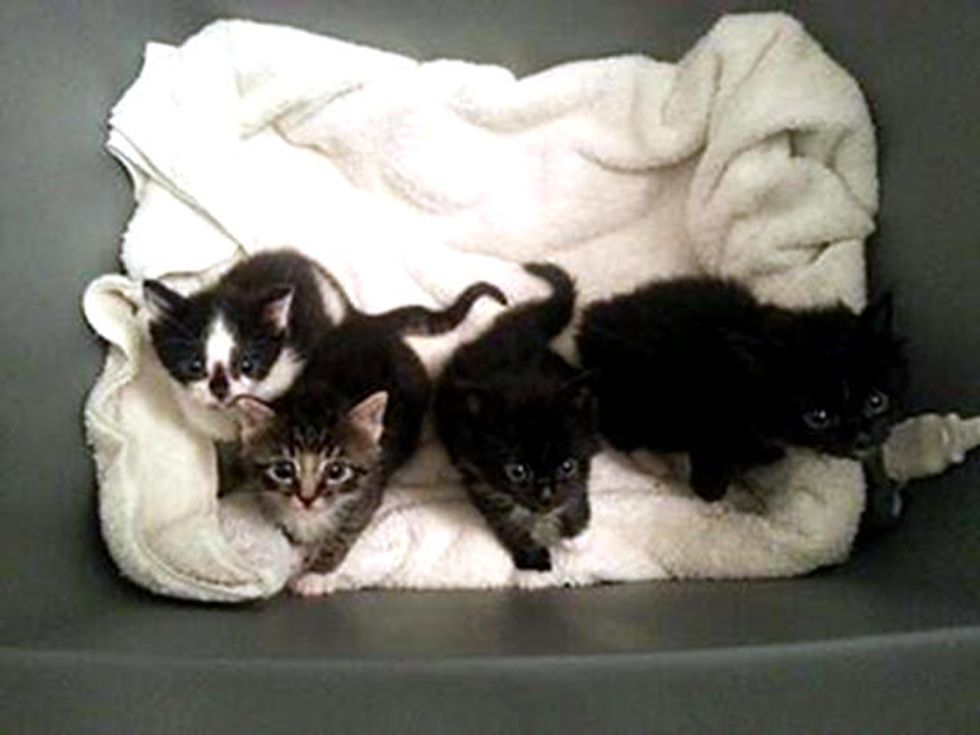 Photo by Tenth Life.