A kitten can finally see with his beautiful blues after being nursed back to health along with his sister.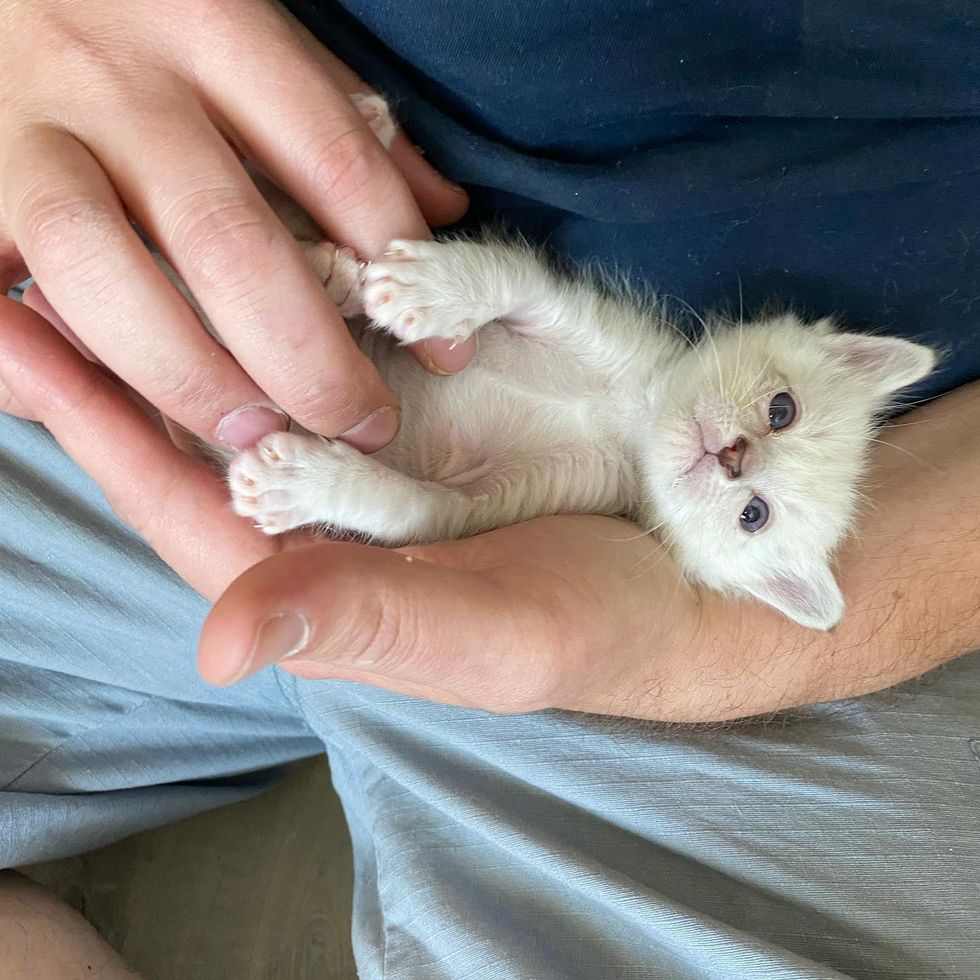 Grogu the kitten cuddling with Foster DadPatricia Lika
Patricia Lika, a fosterer based in Las Vegas, was contacted about two tiny kittens desperately needing help. "They were found by a Good Samaritan without a mom in sight and brought in to the rescue, so they could receive proper care and a chance at life," Patricia told Love Meow.

Without the presence of a cat mother, the kittens, about one week old, needed to be kept warm and bottle fed around the clock. They were named Grogu (white) and Princess Leia (tuxedo), and huddled up together in the comfort of their warm bed.
A few days later, Patricia began to notice that both kittens had issues with their unopened eyes.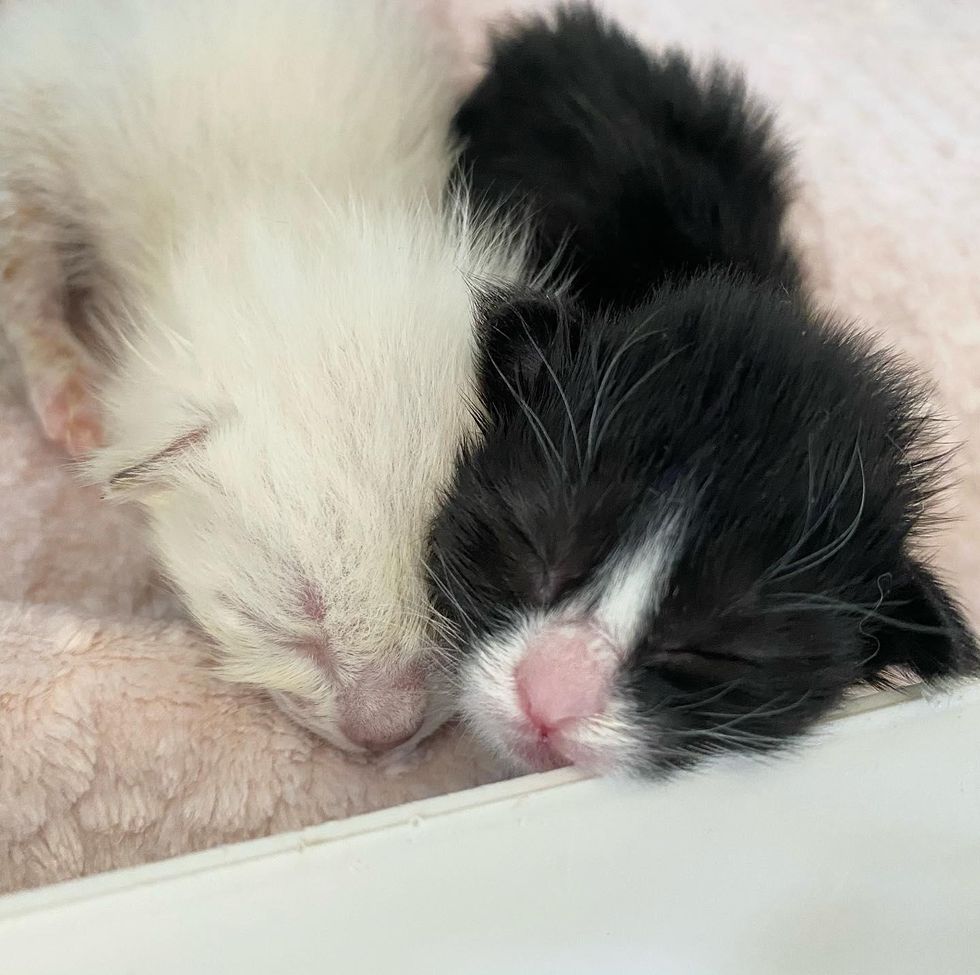 Grogu and Leia the kittens after being found outsidePatricia Lika
"They had neonatal ophthalmia, which is an infection that can occur through contact with the infected (cat) mom's birth canal," Patricia shared with Love Meow. "This is very serious and should be treated right away."

The feline siblings were immediately started on treatment with multiple daily warm compresses, antibiotics and eye medication. Patricia was determined to save their eyes. She worked tirelessly so the kittens could turn the corner.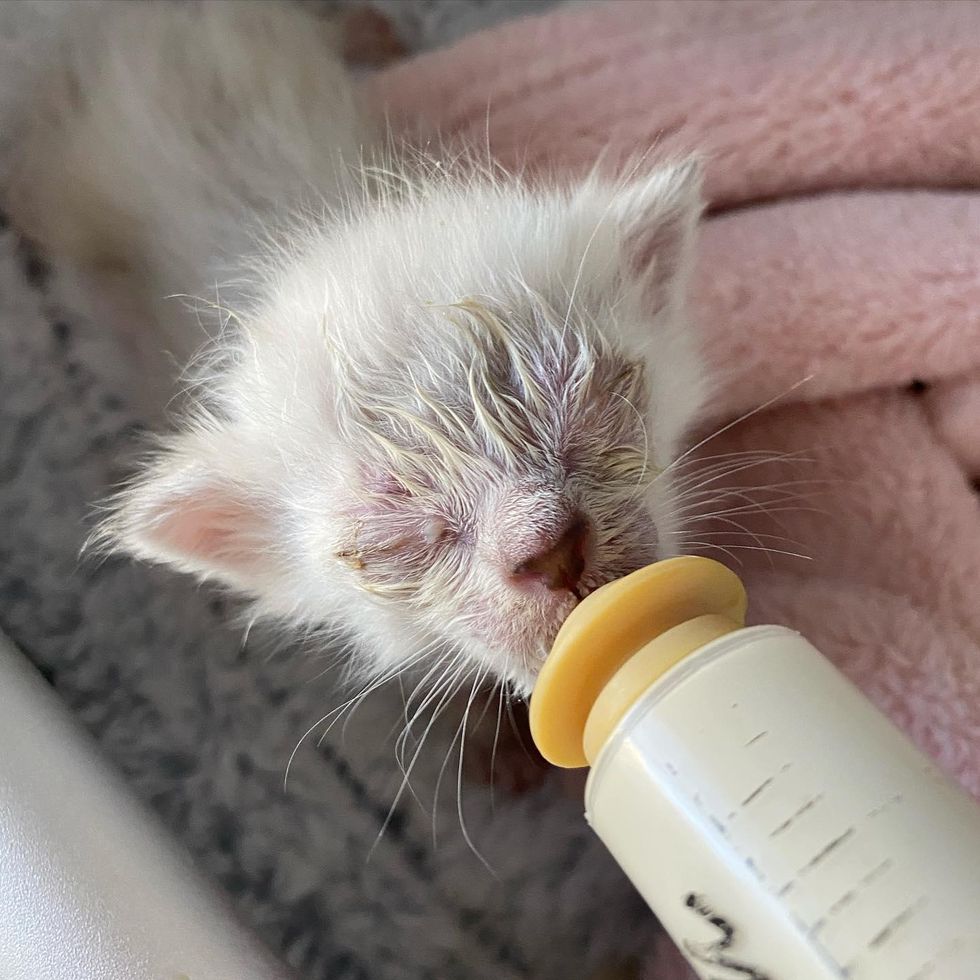 Grogu the kitten battling eye infectionPatricia Lika
"It's very imperative for the eyes to be cleaned every few hours so the infection doesn't spread further and cause irreparable damage to the eye."

Grogu began responding to the treatment within a few days. As he continued to make strides, his appetite returned and his need for cuddles multiplied.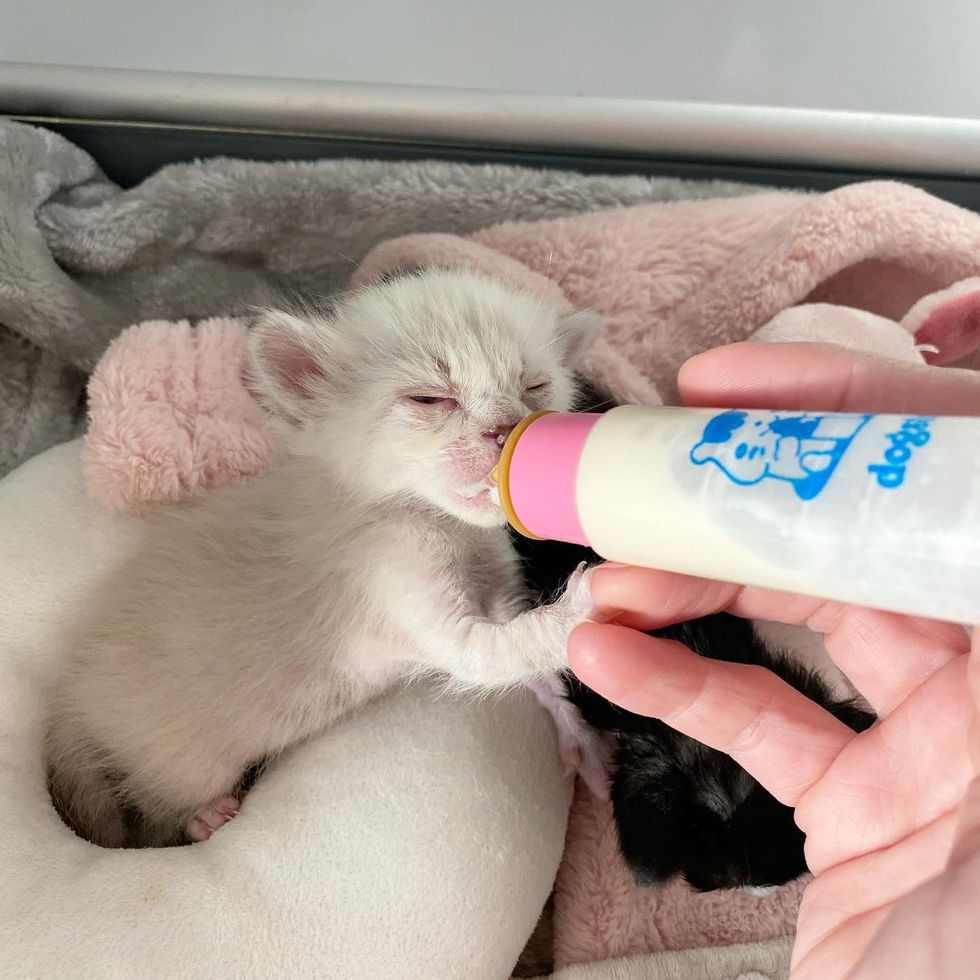 Patricia Lika
After each treatment, Grogu would crawl onto Patricia's chest for some TLC and purr himself to sleep.
It took him much longer to open his eyes, but when he finally managed to do it, he started to heal quickly. "Despite all this, he is such a happy, grateful baby. He must feel so much better. His eyes are fully open and healing."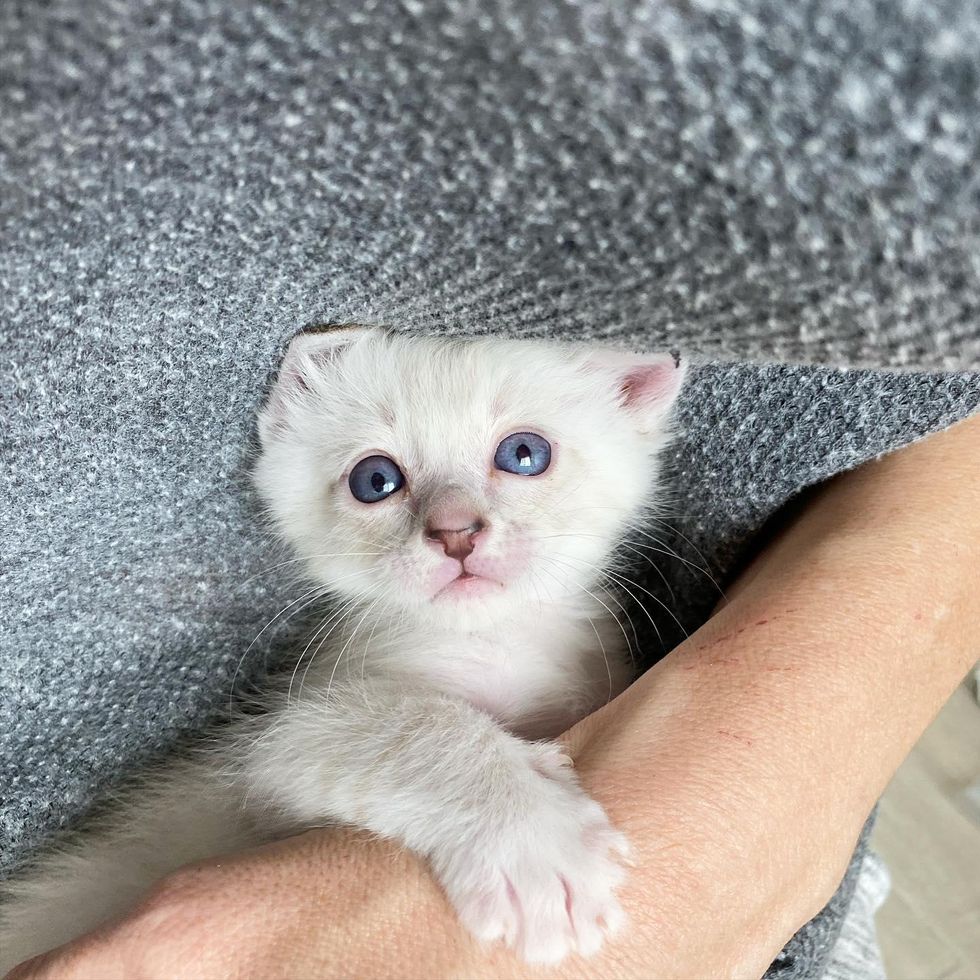 Patricia Lika
While Grogu started to show improvement, his sister Leia struggled a bit.
"We were really starting to worry about the health of one of her eyes, but being their voice, I knew I had to fight for her. We got another consultation and stronger eye meds to see if that would do the trick. And it worked," Patricia shared with Love Meow.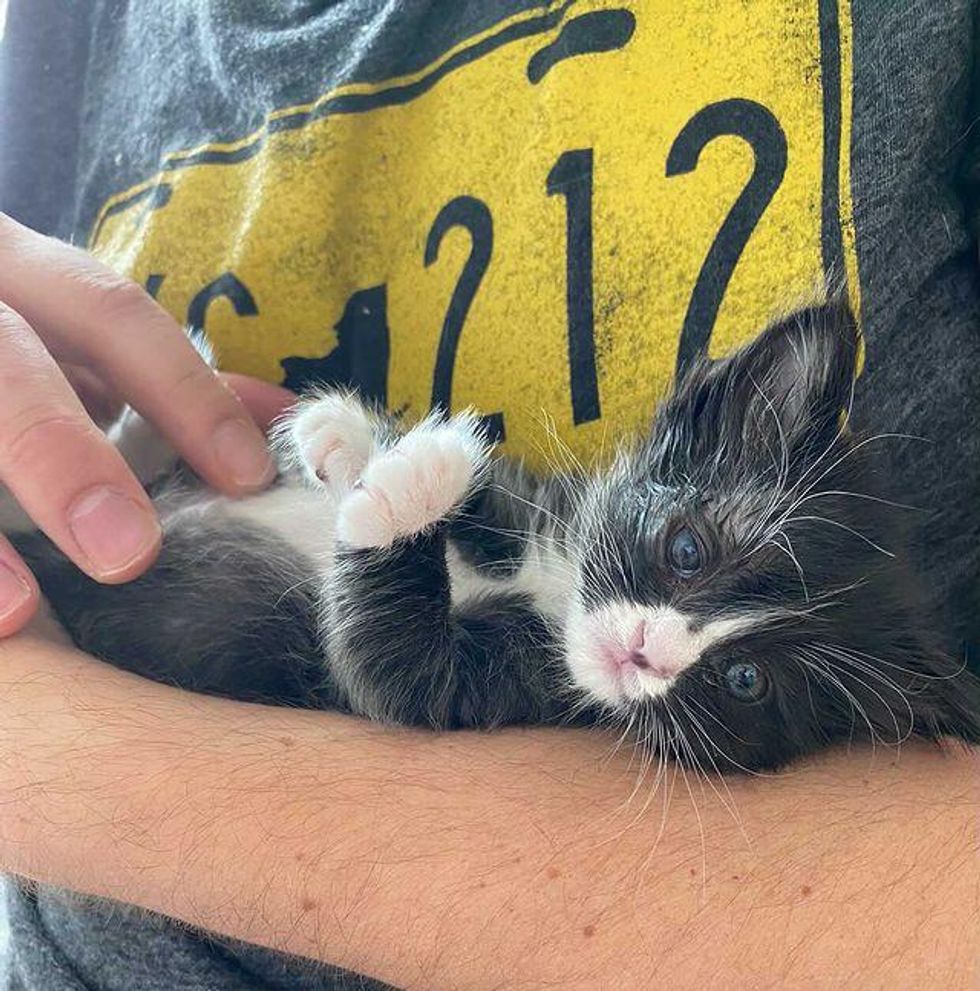 Leia the tuxedo kitten cuddling with Foster DadPatricia Lika
Grogu and Princess Leia have made significant progress and their eyes have finally cleared up. For the first time in their lives, they can see the world with their gorgeous blues wide open.
Now, sweet Grogu will roll on his back for belly rubs whenever he sees Foster Mom come in the room.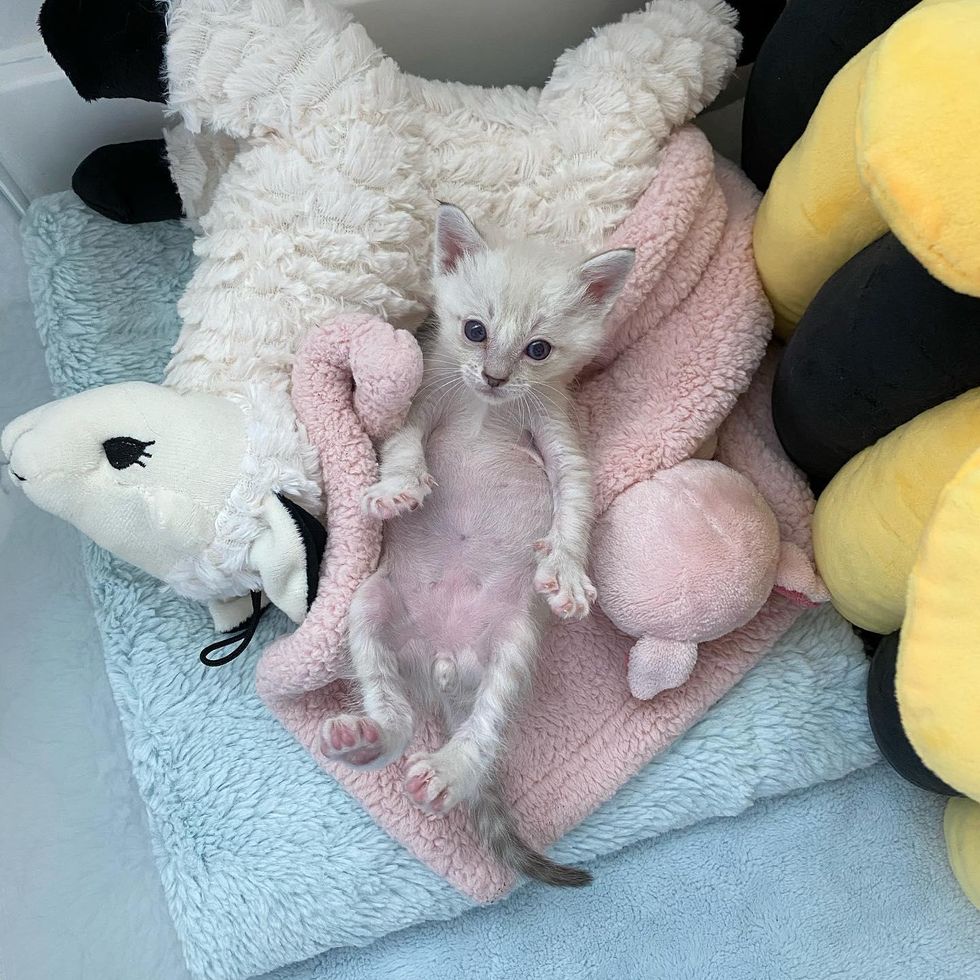 Patricia Lika
"They are now five weeks old and very healthy and happy babies. They love to run around and wrestle with each other. They are starting to play with toys and learning how to use the litter box."

Out of everything they do, they especially enjoy time with their Foster Dad.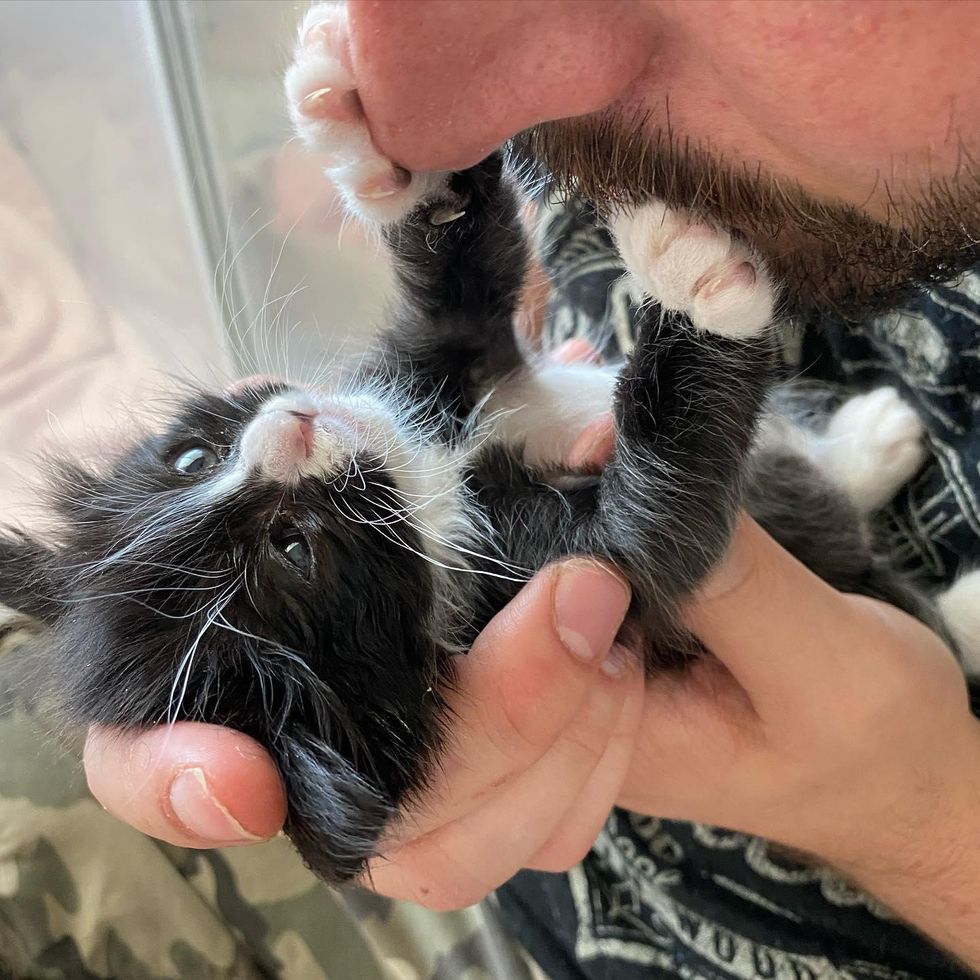 Patricia Lika
Not only has Grogu grown in size and energy, but also he has turned into a full-fledge love-bug. The kittens command attention and cuddles from their humans whenever they get a chance.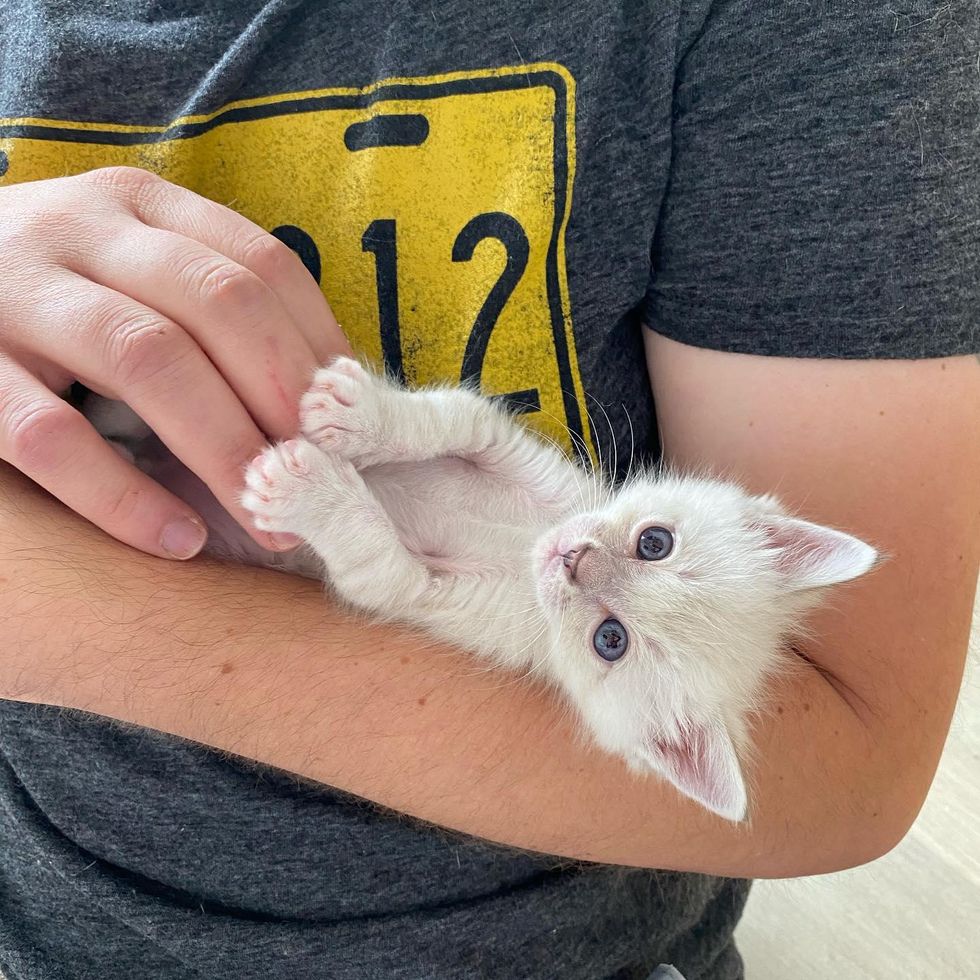 Patricia Lika
"Grogu's eyes are completely healed and he is thriving great. Watching neonatal kittens grow into baby kittens and so on is an absolutely beautiful experience."
Patricia was there for the brother and sister duo when they needed it the most.
Kitten brother and sister wrestlingPatricia Lika
"Orphaned newborn kittens are the hardest to find foster homes for because of the around the clock care they require," Patricia added. "This is only the toughest for the first 3-4 weeks. Then it's so much easier."
Leia's sass is coming through strong and their personalities are emerging.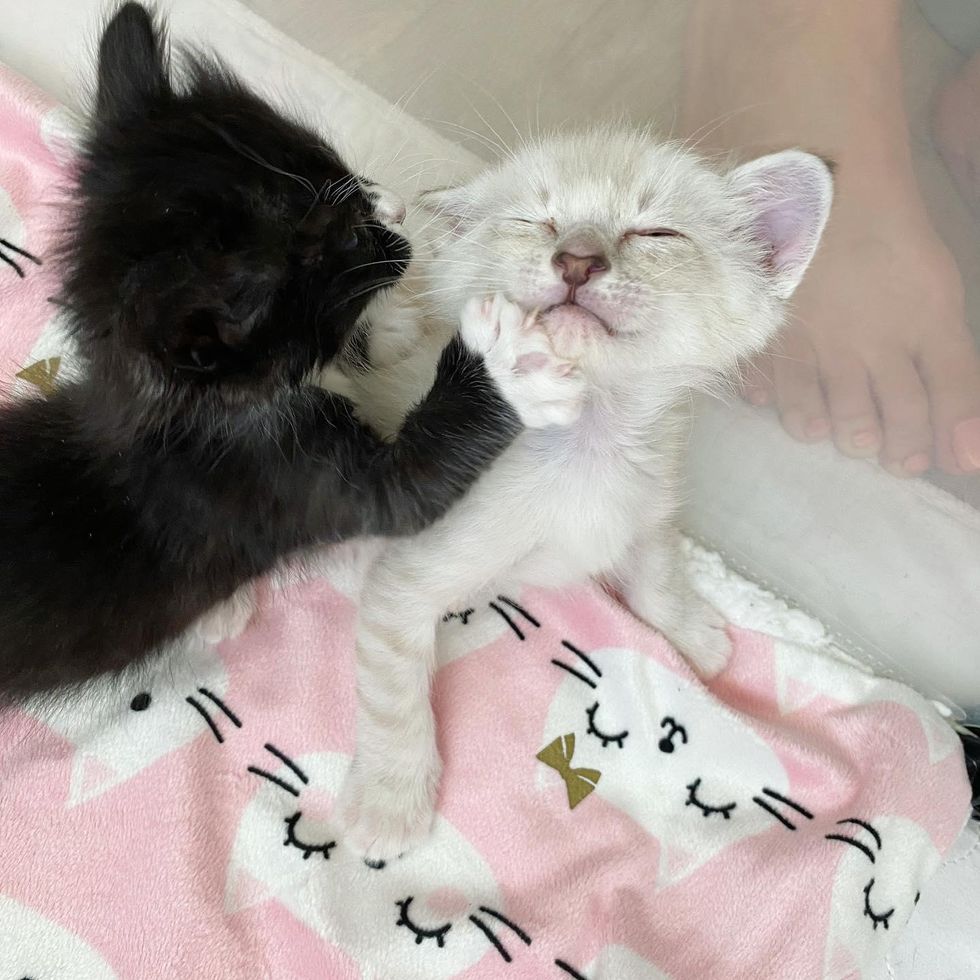 Healthy happy kittensPatricia Lika
Grogu and his sister still have a lot of growing to do and feline skills to hone before they are ready for adoption.

"They will be a great joy to anyone who is looking to add a little fluffy magical creature to their family."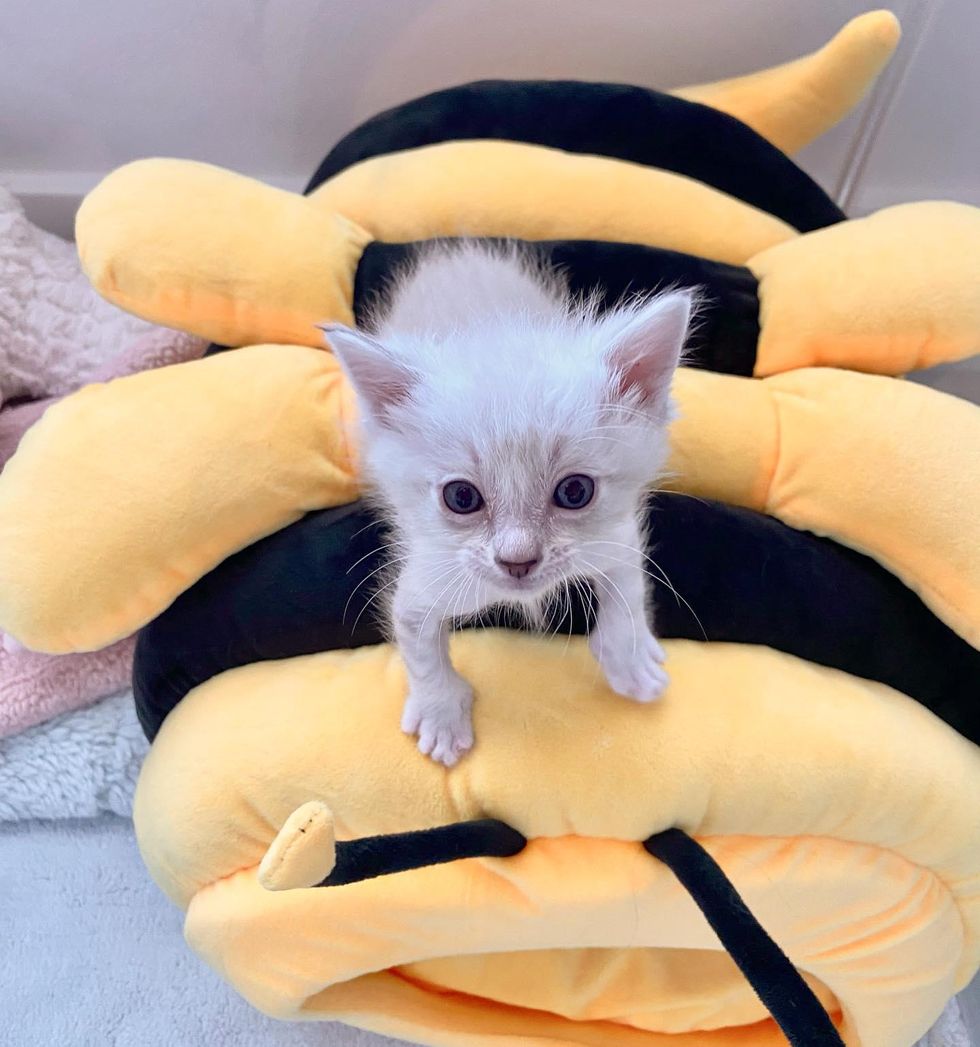 Patricia Lika
Share this story with your friends. Follow updates on the kittens and Patricia's fosters on Facebook and Instagram @fosterkittensvegas.
Related story: Kittens Drenched and Cold Brought Back from the Brink By Family that Never Gave Up on Them