Five cow kittens came out of their shells together when they realized they were in good hands.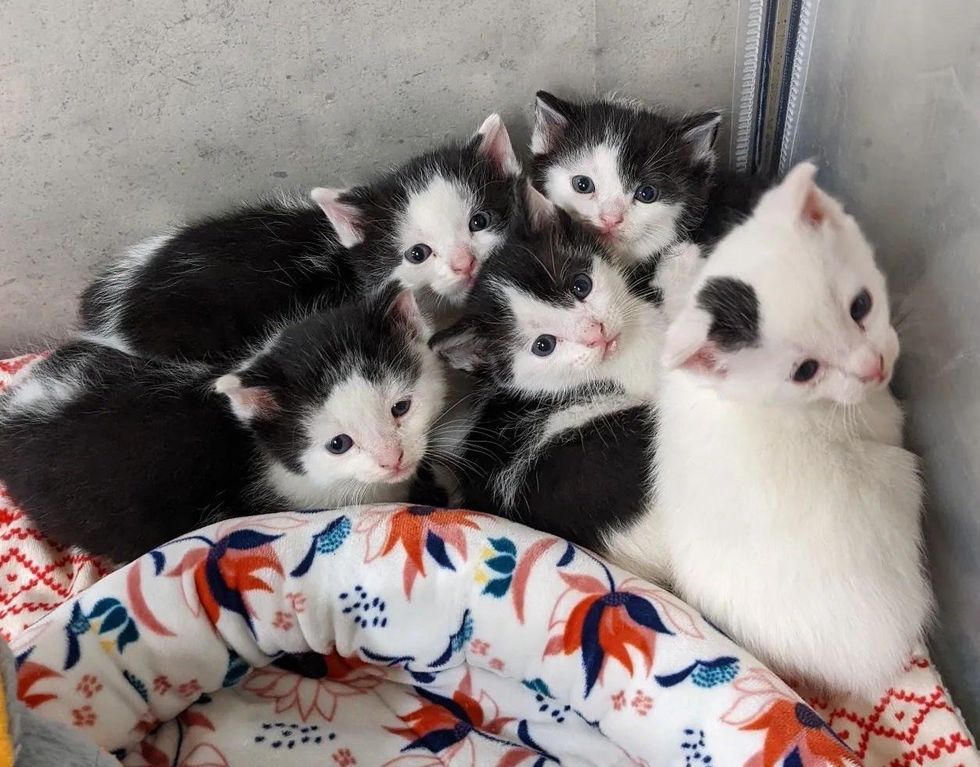 Five kittens were found outside without a motherKelsey Minier
A litter of five kittens were brought to the Humane Society for Hamilton County in Indiana after they were found outside without a mother.
They were born to a barn cat, who left them one day and never came back for them. "They were unsocialized so they arrived scared and hissy, and would cuddle together and collectively hiss at me when I got close to them," Kelsey Minier, a foster volunteer of the shelter, shared with Love Meow.
Kelsey set up a comfortable and quiet space for the kittens to relax and decompress, and provided plenty of food at their disposal.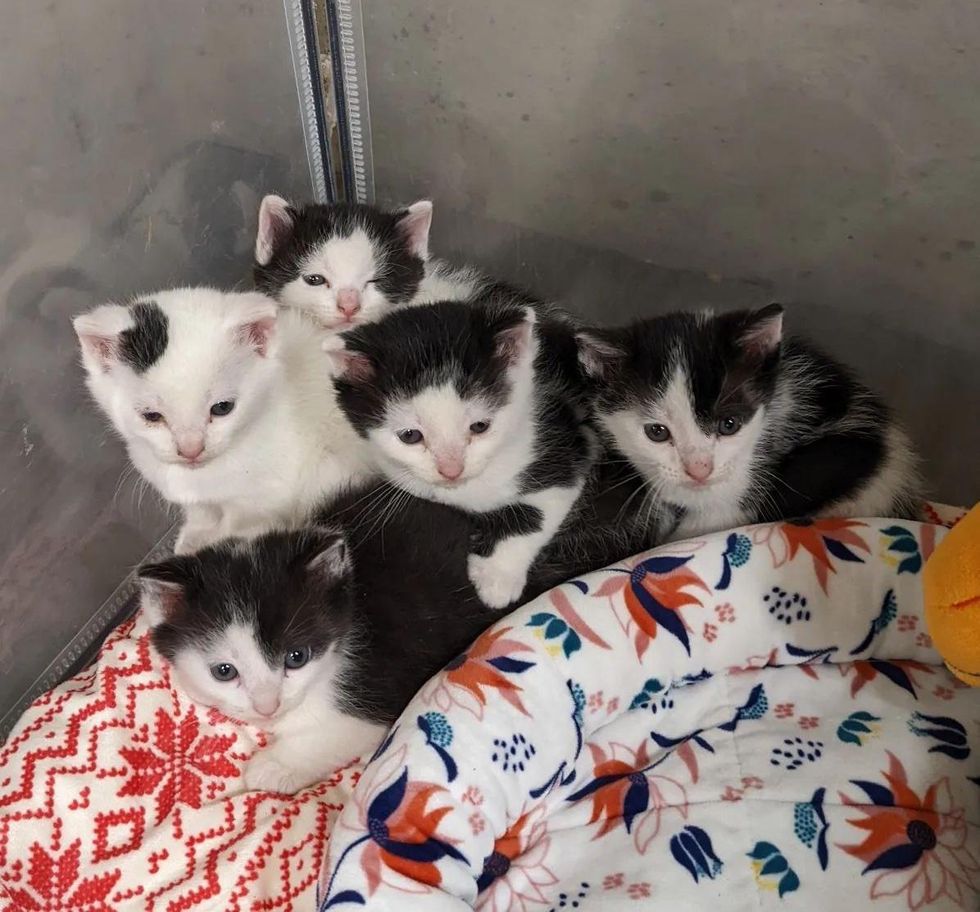 They were very shy when they arrived at their foster homeKelsey Minier
The kittens were around four weeks old and all came with black and white markings that resemble those of a cow. They were very timid and huddled up in a corner of their foster room, trying to keep each other safe and comforted.
Kelsey saw right through their fearful exterior and knew they just needed some time to learn to trust. Slowly but surely, the kittens (Gal Galloway, Angus, Holly Holstein, Dexter, and Blue) began to come out of their shells.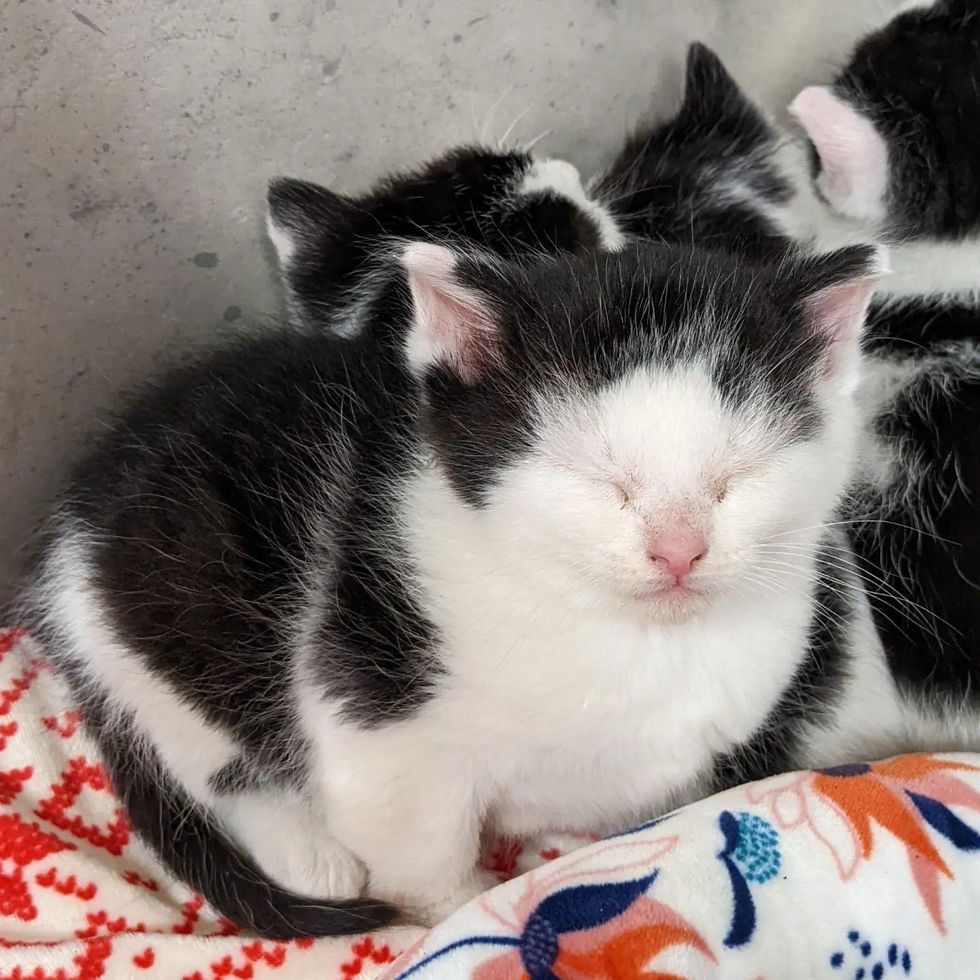 Kelsey Minier
"It took a couple of days for them to warm up to me. I made sure to hold each one separately and give them cuddles, so they knew they were safe in my hands or arms," Kelsey told Love Meow.
When one of the kittens mustered the courage to approach Kelsey, and took a leap of faith to trust, the rest of the clowder decided to follow suit. One after another, they all trickled down to their foster mom's feet to be petted and doted on.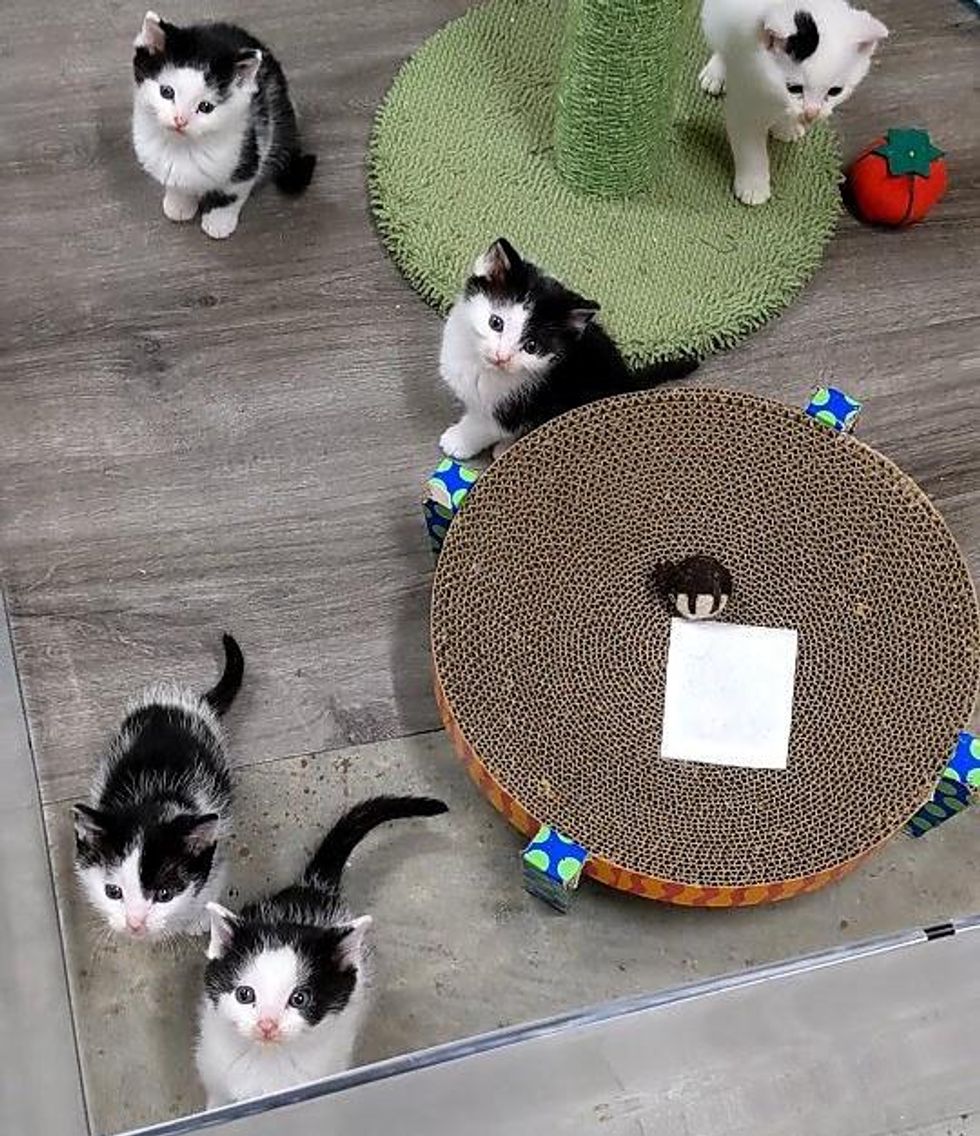 Kelsey Minier
"Every time I go into the room, I announce myself in the same voice and say 'Good morning,' even if it is the afternoon, and then I feed them so we have gotten into a pattern of positivity and things they like.
"They no longer hiss at me, and they come running when they know I am in the room."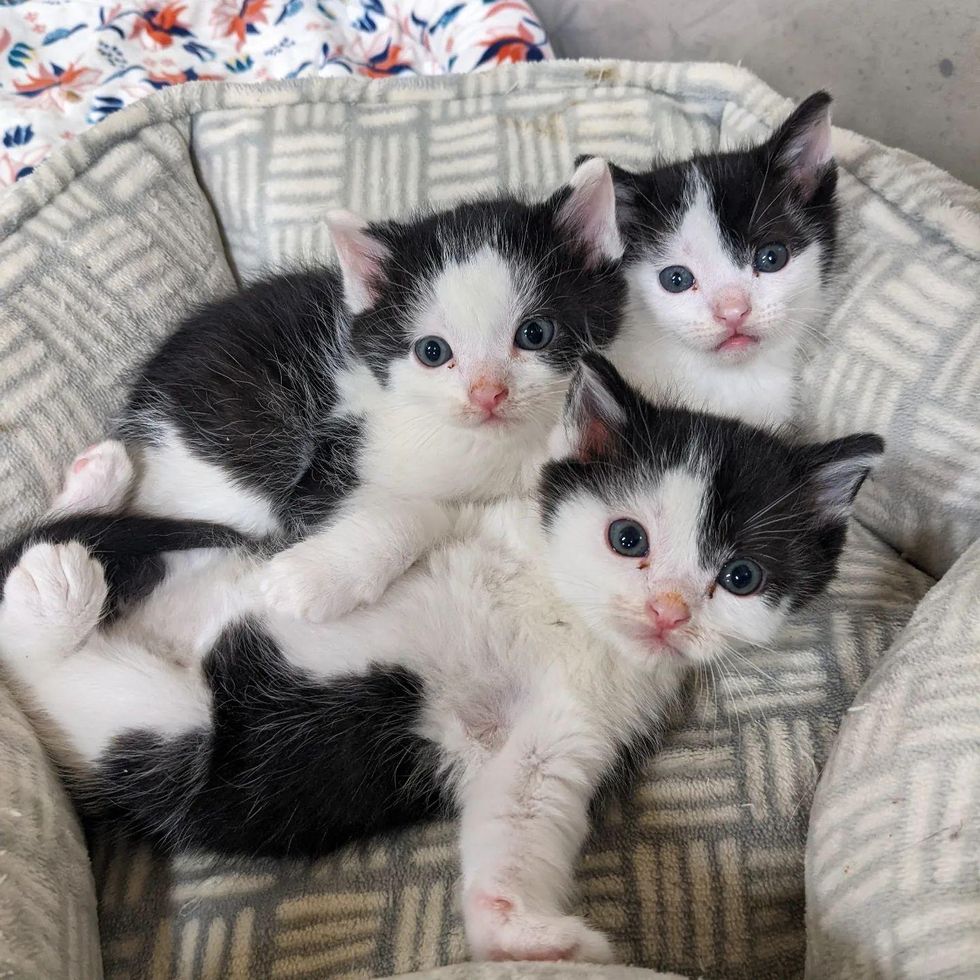 Kelsey Minier
In just one week, these formerly frightened kittens have transformed into happy, brave, and affectionate furballs.
Watch the kittens in this cute video:
5 cow kittenswww.youtube.com
"They fight over who gets to sit in my lap. They climb up to my shoulders, and they are all purring and turning into sweet cuddle bugs," Kelsey shared with Love Meow.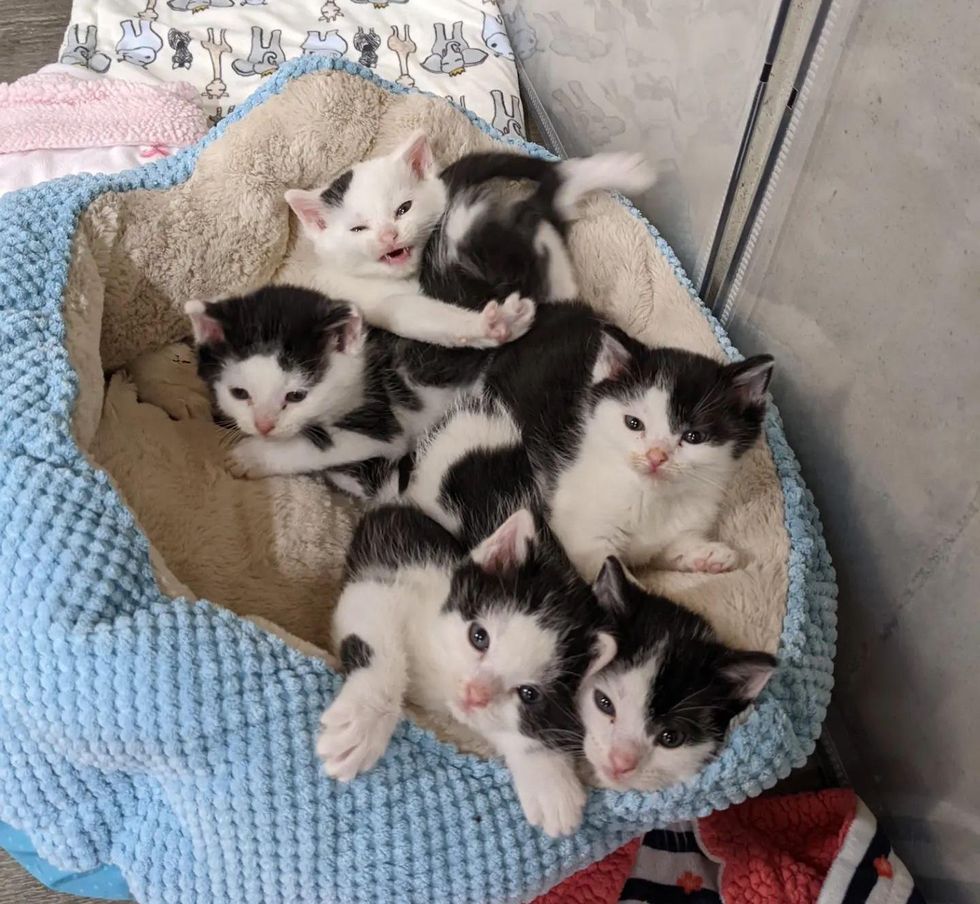 Kelsey Minier
With their new-found confidence, the kittens are running around their playpen more. "They love to cuddle together when napping, but they have started to branch out a little."
Some of the kittens have found their voices and put them to good use at meal time. They are getting used to their cushy life filled with comfy beds, soft blankets, good food, and plenty of TLC.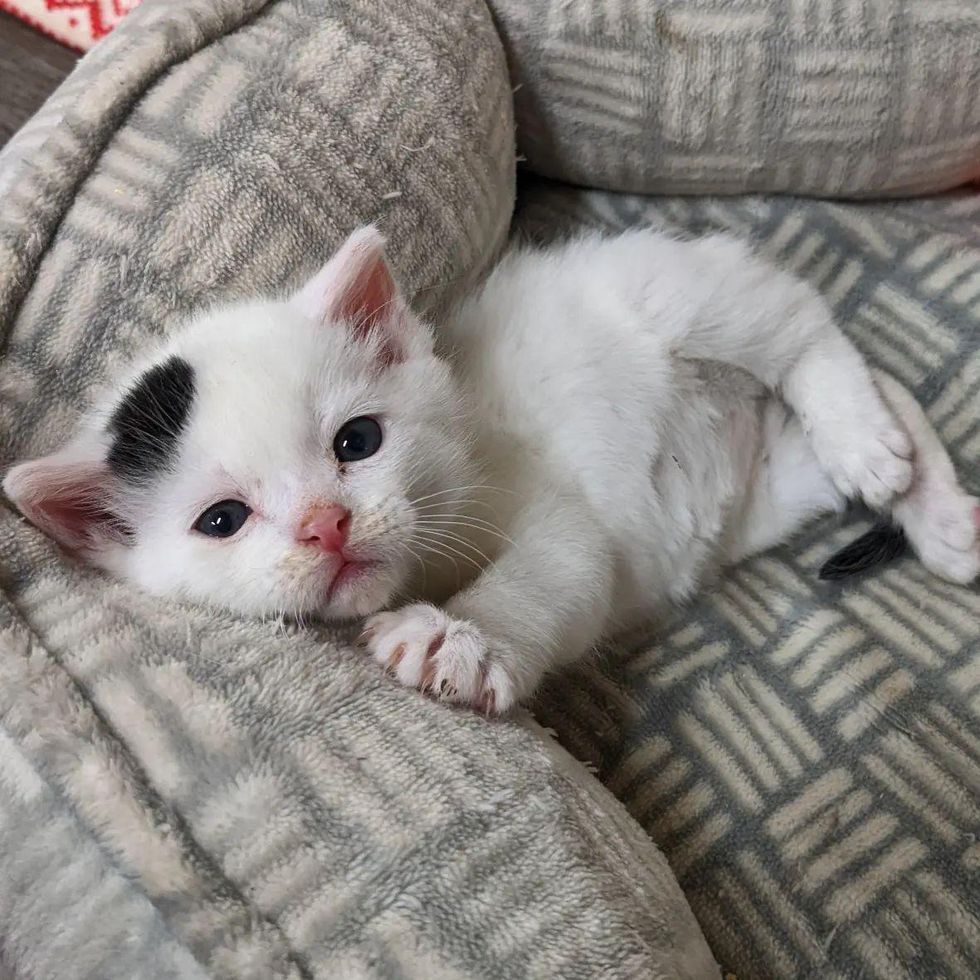 Kelsey Minier
The cow kitties will never have to spend another day outside, fending for themselves. They are thriving in foster care, scampering around their room, jumping and climbing onto higher places.
They have reached a few milestones along the way and their personalities are emerging.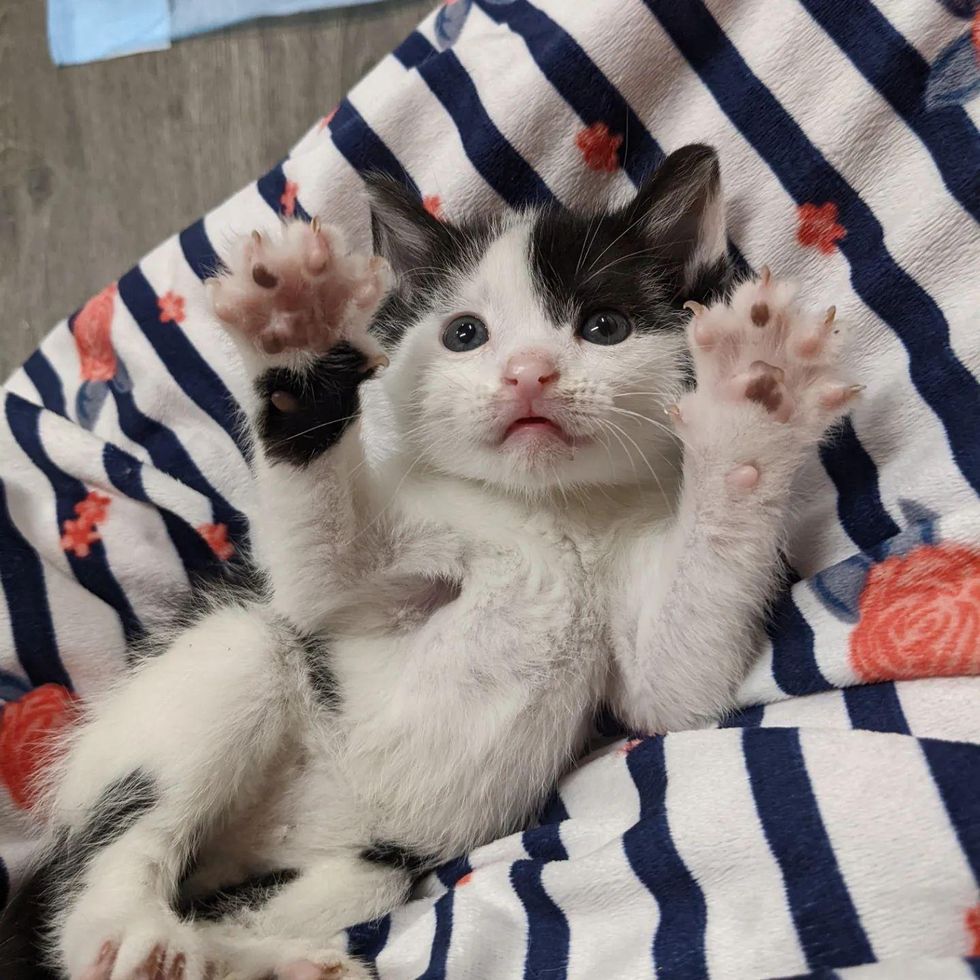 Kelsey Minier
The litter of five adore their people and give them lots of kisses now, instead of hisses.
In a few weeks, they will be ready to find their happily-ever-after and to be loved and spoiled as indoor cats.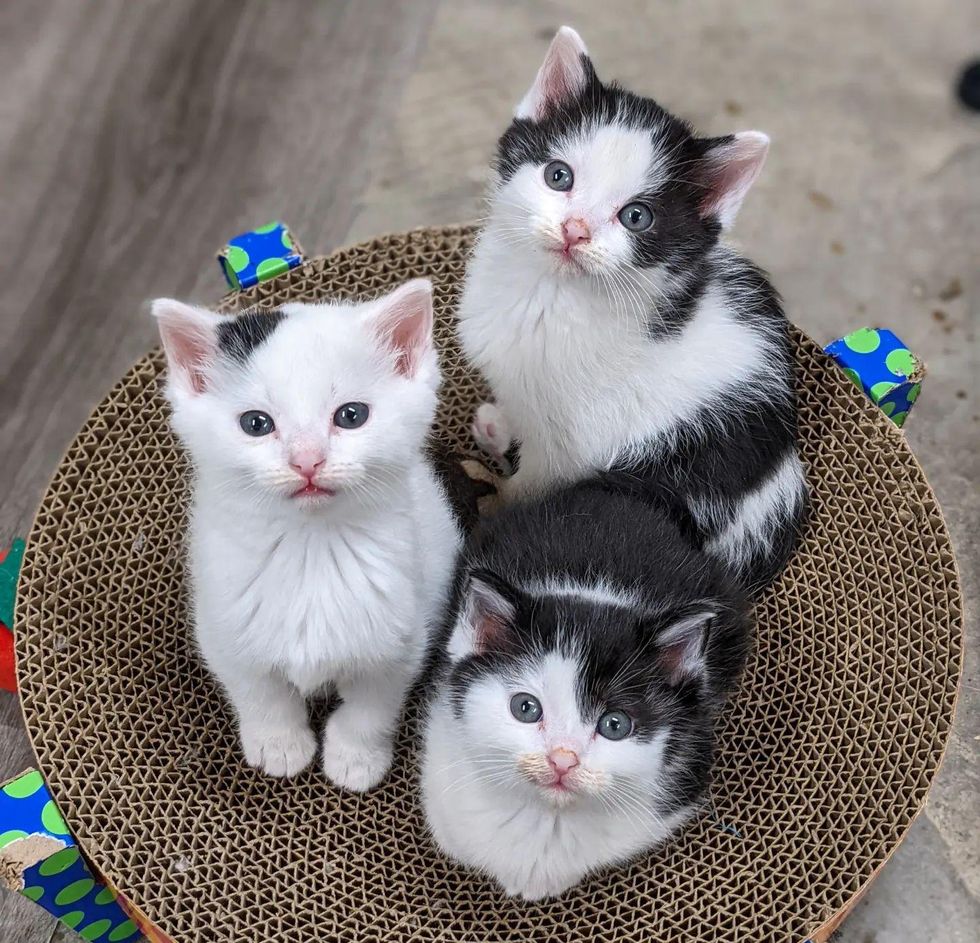 Adorable little trioKelsey Minier
Share this story with your friends. Follow updates on the kittens and Kelsey's fosters on Instagram @pennyandthefosters.
Related story: Tabby Kitten Nestles with Her Littermates Until Help Arrives, Now Living Everyday to the Fullest