These tiny motherless kittens came to the shelter, in need of love. They met a gentle, nurturing dog at their foster home and she became their new mom.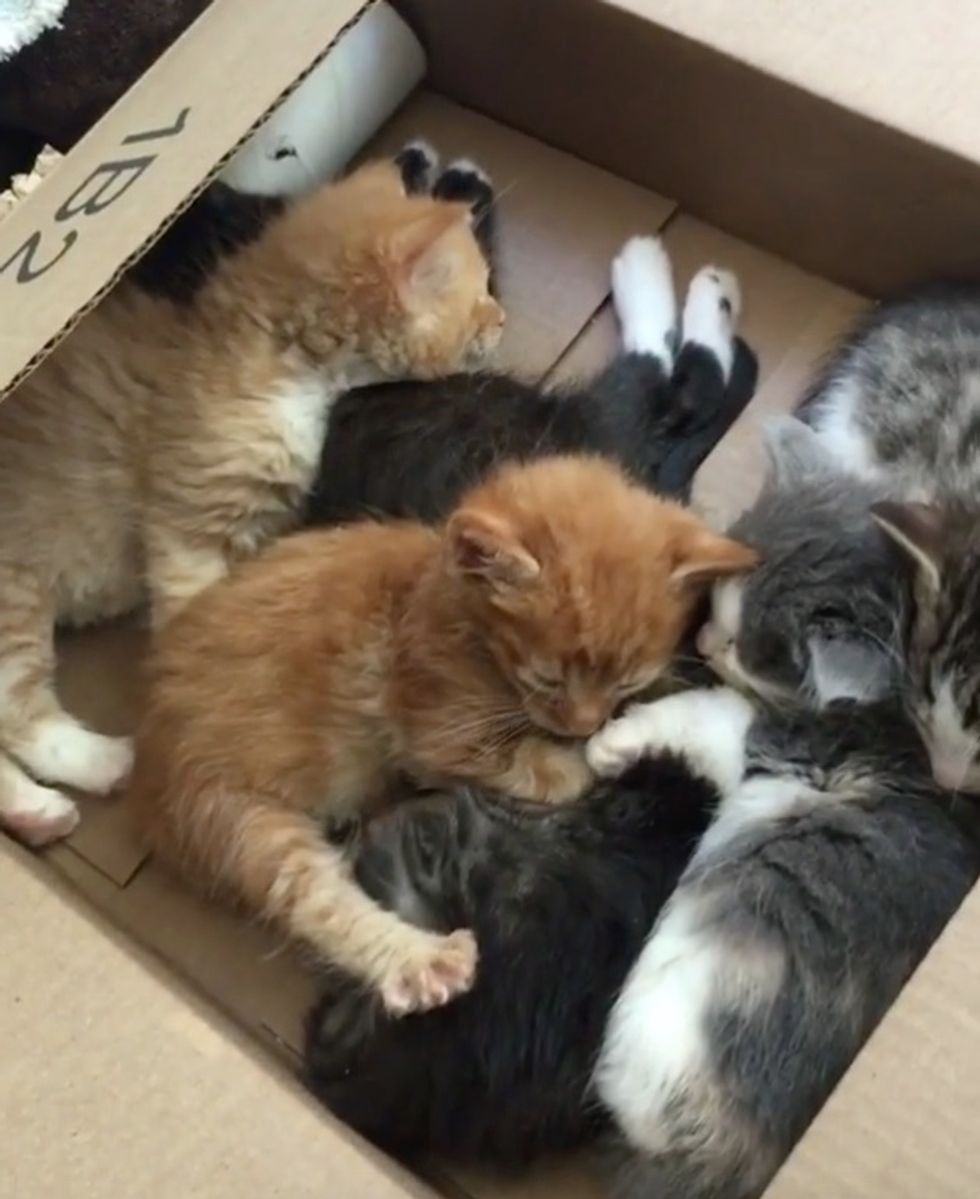 Ronda @zucaskittens
A couple of weeks ago, 11 kittens were brought to Multnomah County Animal Services in Troutdale, Oregon. Ronda, an avid rescuer/foster, offered to care for them as other foster families were all full.
"Someone walked into the shelter with a box full of kittens. They may have said that they found them," Ronda told Love Meow.
The kittens were a few weeks old from at least two different litters. Knowing how important having a home environment is for kittens their age, Ronda took it upon herself to care for them.
"These 11 have arrived to me in three groups. They were all very sick and malnourished."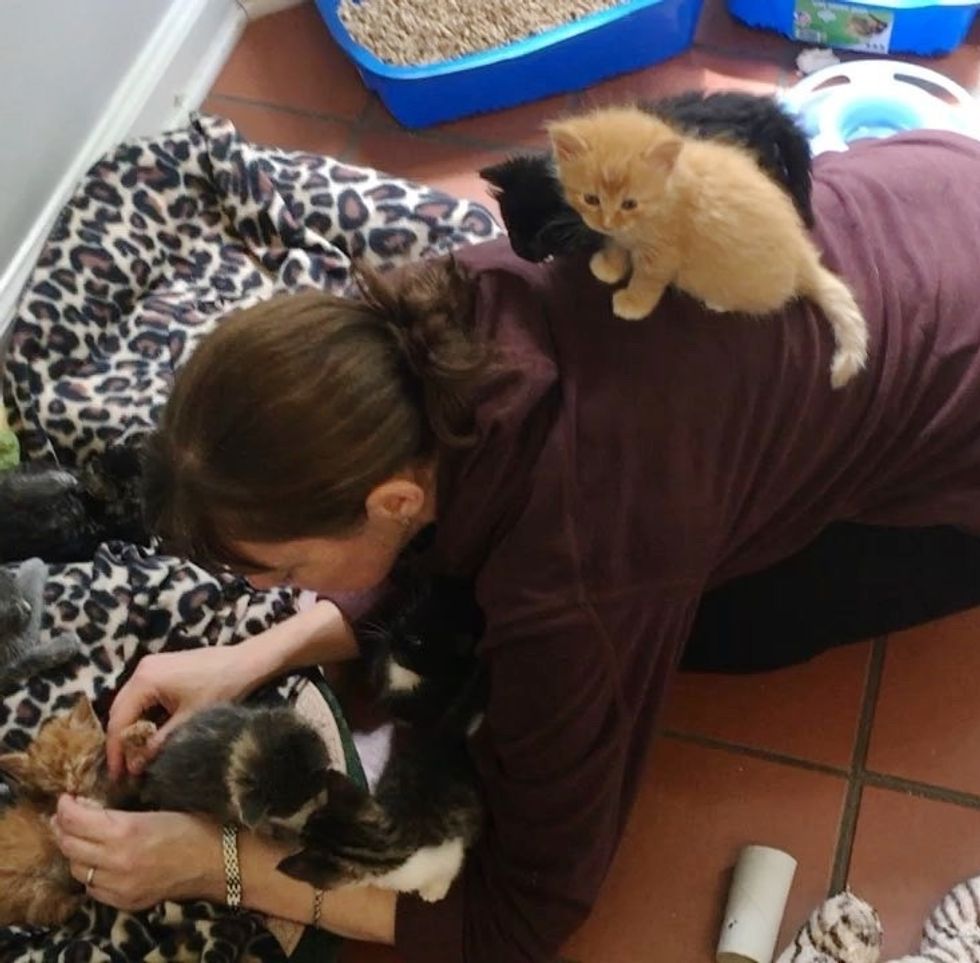 Ronda @zucaskittens
The kittens perked up after they arrived at their foster home. They would snuggle in a pile on their new blankets or cuddle with their foster parents in their arms.

It's amazing what a comfortable home can do. (Scroll down for video)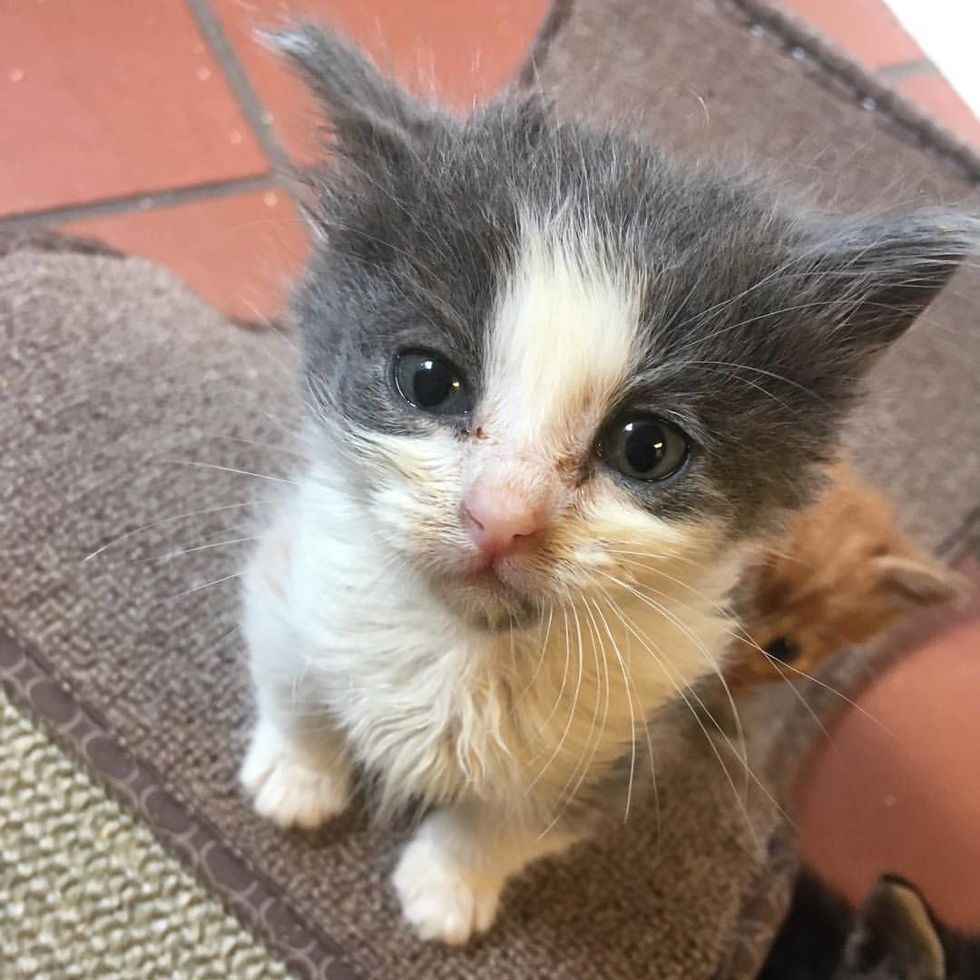 Ronda @zucaskittens
The tiny bundles of fur regained their appetite as they were nursed back to health.
They are great eaters and getting bigger and more playful each day.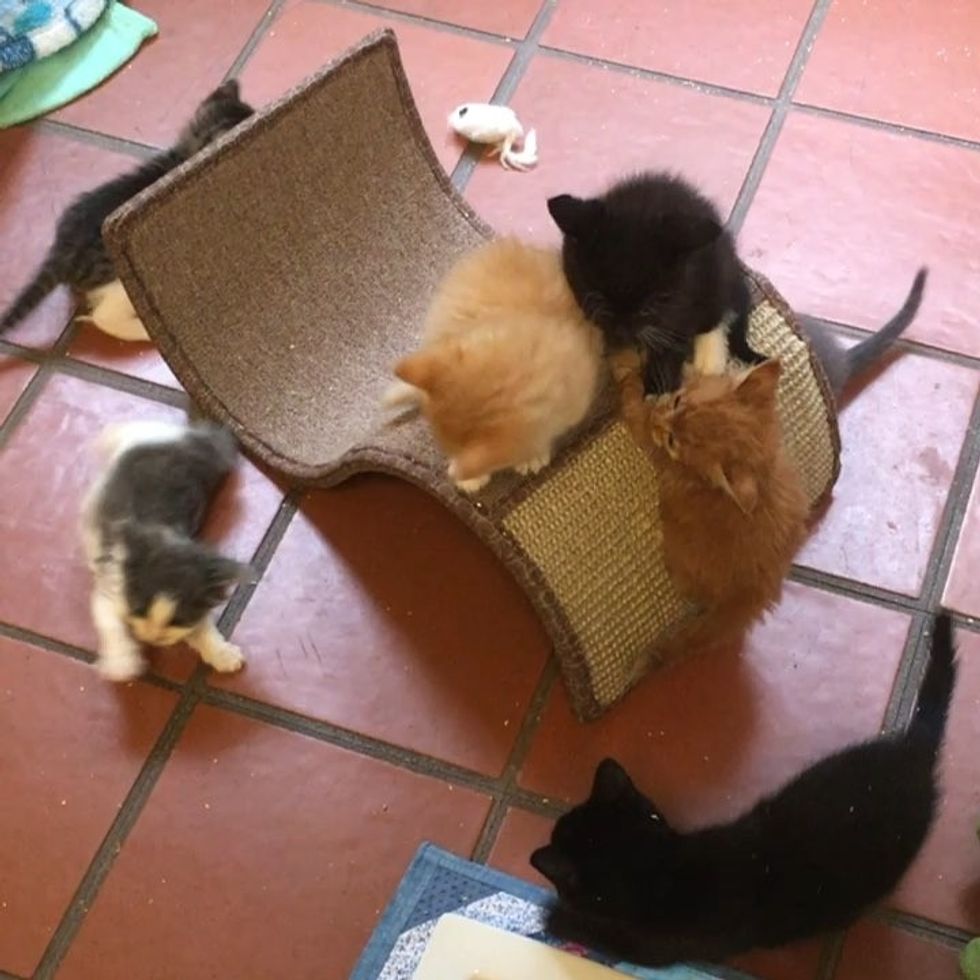 Ronda @zucaskittens
Ronda and her husband are working together to give the kittens the care and attention they need to thrive.

Their rescued dog Zuca also came to give the kittens some much-needed motherly love.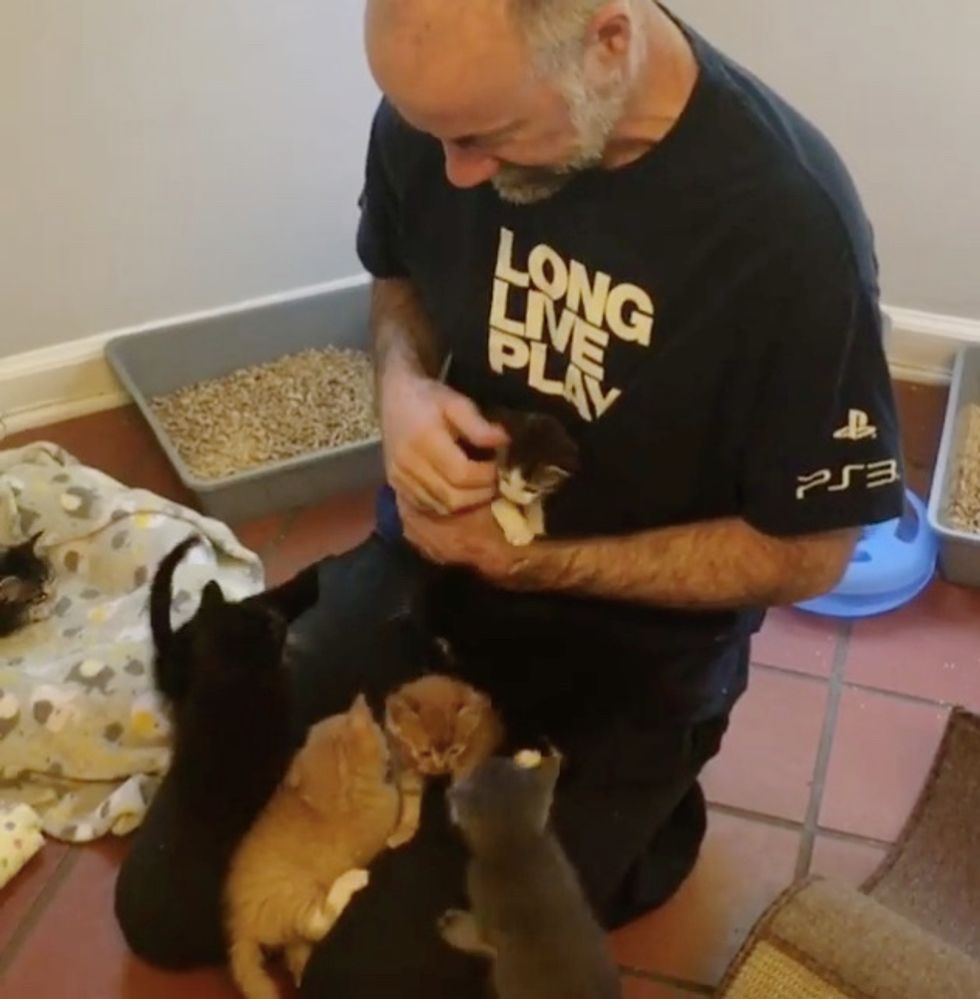 Ronda @zucaskittens
Zuca has helped foster about 100 kittens since she met her first foster three years ago. "She is such a good mom that she serves as a surrogate for them," Ronda said.

"She puts up with so much! She lets kittens crawl all over her, bite her, scratch her, jump on her face, you name it. In exchange all she asks is to clean their face off after dinner."
Mr. Henry and Inez got a face bath from their loving mama Zuca.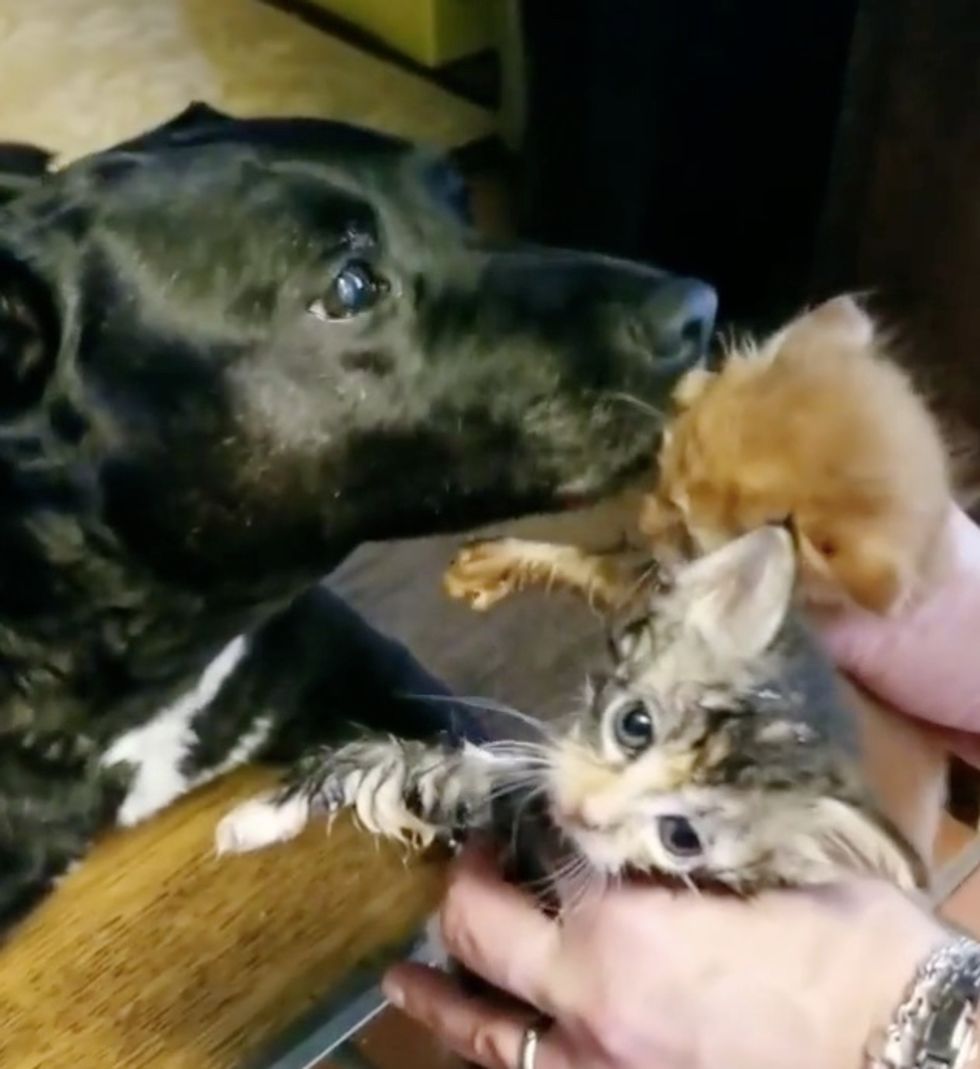 Ronda @zucaskittens
Zuca seems to know exactly what the kitties need when they need it. "She knows how to lay perfectly still and avoid eye contact for the shy kitties while approaching and going in for the kiss with the social kittens."
Little Kumar adores Zuca and likes to curl up in her arms for a cuddle.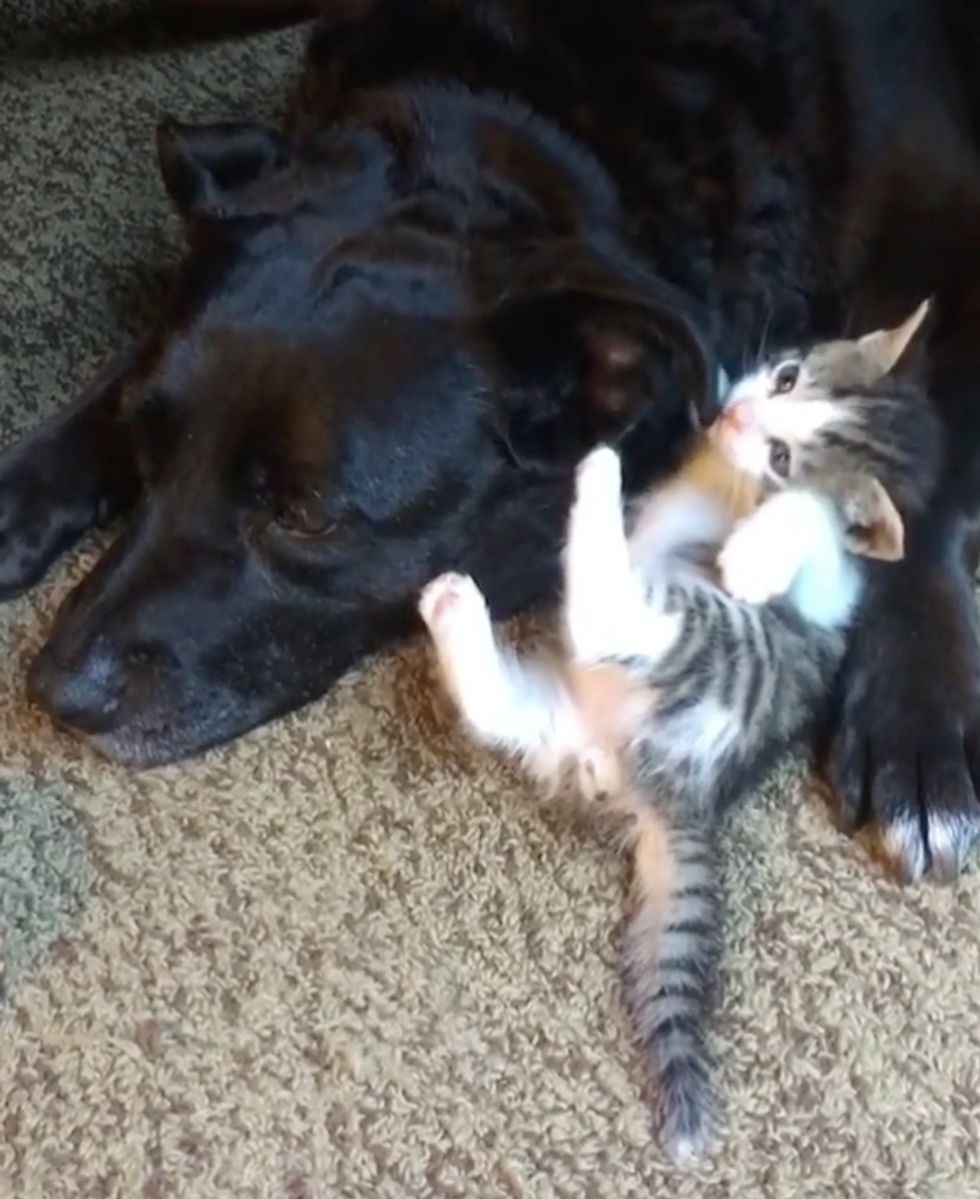 Ronda @zucaskittens
Some of the kittens seek comfort constantly. They run to Zuca and snuggle right next to her for an extra dose of TLC.
Despite a rough beginning, these kittens are now making up for lost time with their loving foster parents and a nurturing canine mama.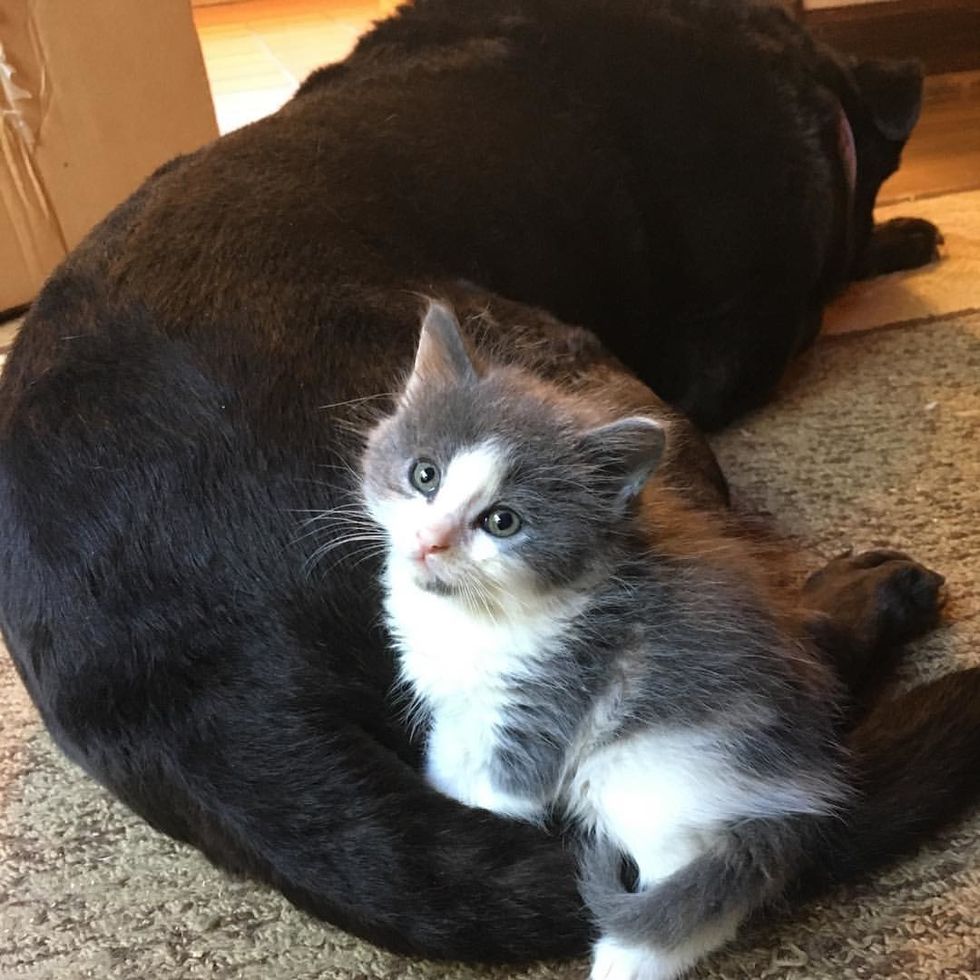 Ronda @zucaskittens
Follow updates on these foster kittens on Facebook and Instagram at @zucaskittens.
Watch their journey in this video:
Share this story with your friends.

Related story: Kitten with Thumbs Found Love in Giant Dog Who Raised Him Into the Cuddliest Cat