A litter of five kittens were found outside - they lost their mom but had each other until help arrived.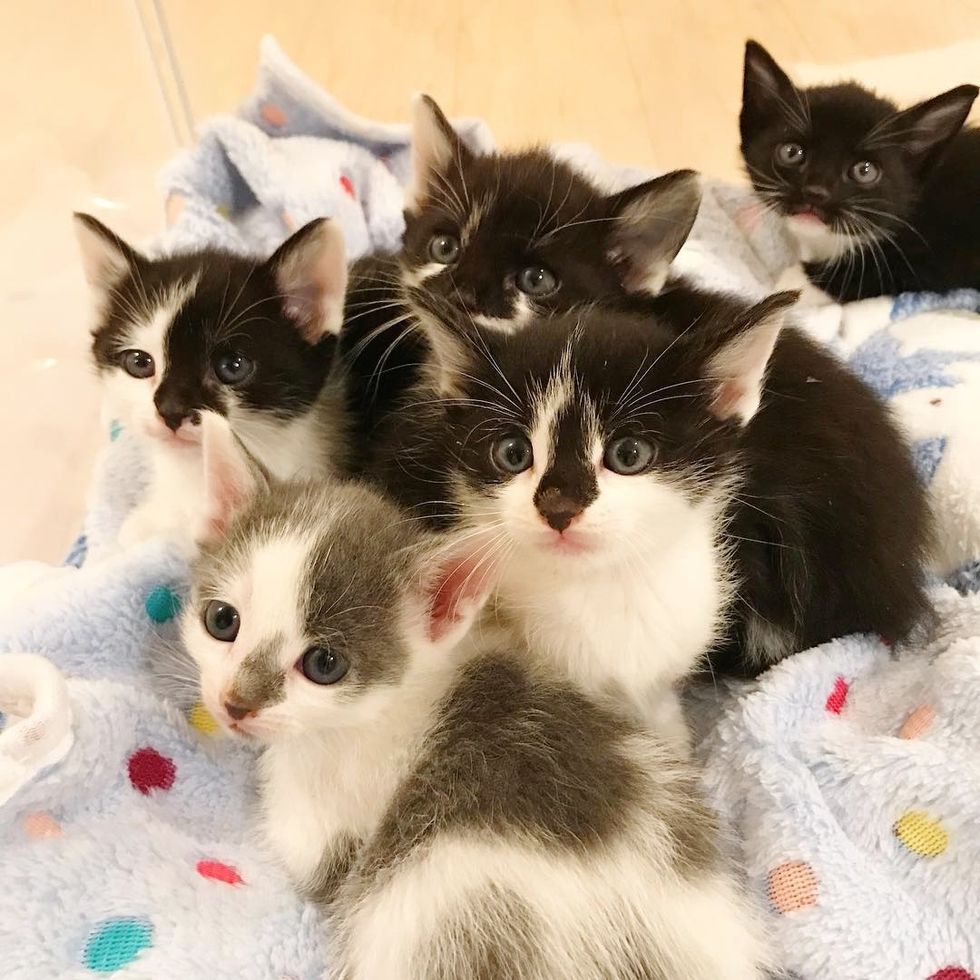 Jen @pokeypotpie
A Good Samaritan spotted five little kittens with their deceased mother who likely had been hit by a car. They quickly brought the kittens to a local shelter in Maryland for help.
The kittens were fearful of humans and stayed close together the entire time, trying to keep each other comforted. Some would hide behind another sibling for security. The little tuxedos were lost and scared in the shelter environment and without their mother by their side.
Jen (@pokeypotpie), a foster volunteer, learned about their plight and immediately offered to foster them.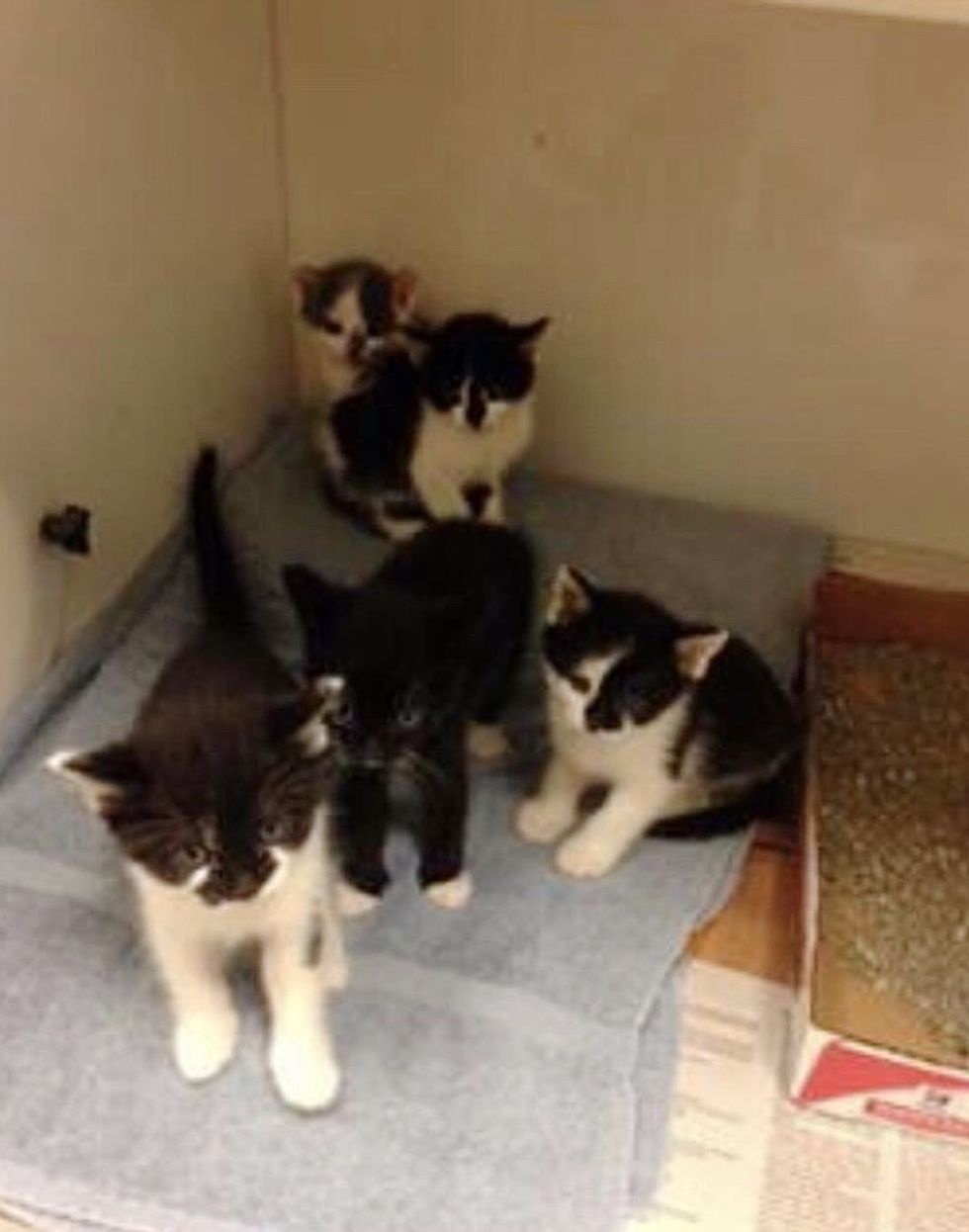 At the shelterJen @pokeypotpie
After getting a much-needed bath, plenty of good food, and comfort from their warm beds, the kittens felt much better and started to relax.
"It took about two days for them to warm up to us. Once they realized we brought food and snuggles, they decided to trust us," Jen told Love Meow.
The litter of five never left each other's side.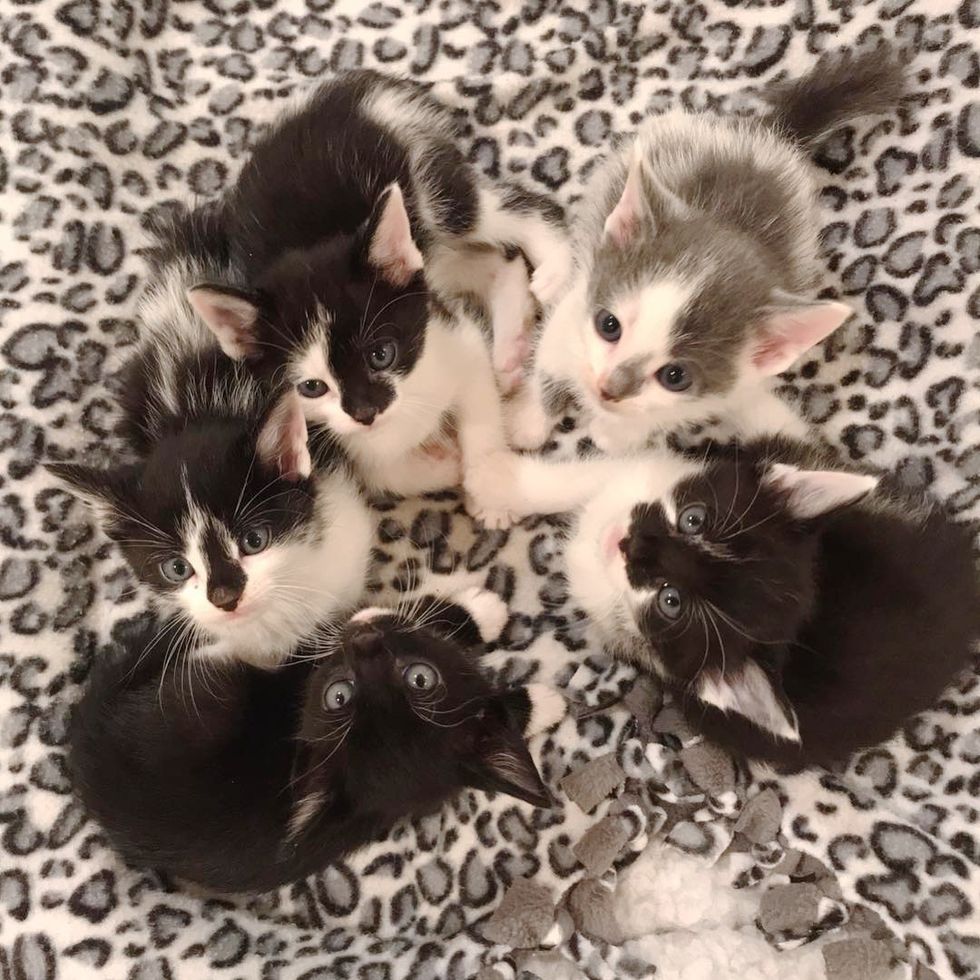 Jen @pokeypotpie
The kittens are Pesto, Pomodoro, Panino, Panna Cotta, and Peperoncino, and they are completely inseparable.

"They always sleep together in one giant pile. Even though they have the whole room to play and nap in. They always climb into the same bed together and snuggle," Jen told Love Meow.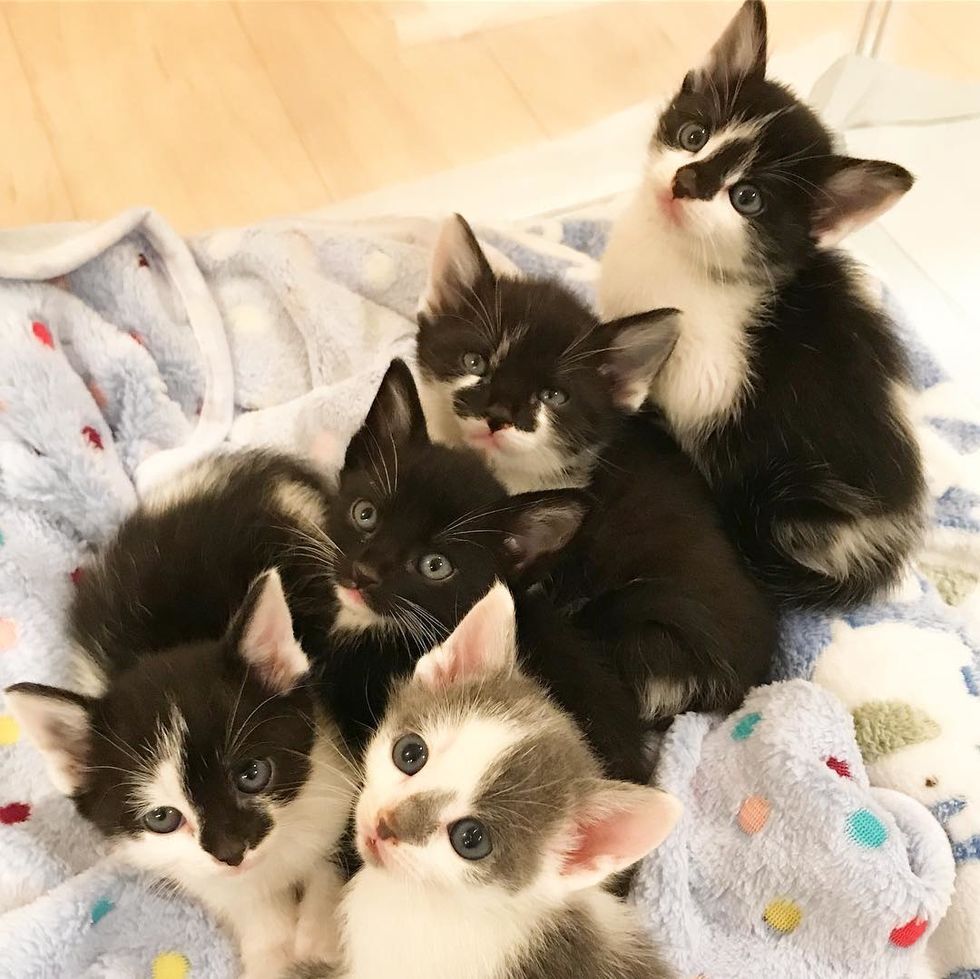 Jen @pokeypotpie
Jen placed a camera in the foster room to keep an eye on the kitties, but the little ones decided to corral together to inspect this funny-looking toy.
"I caught the kiddos trying to make their own social media content that morning," Jen said jokingly.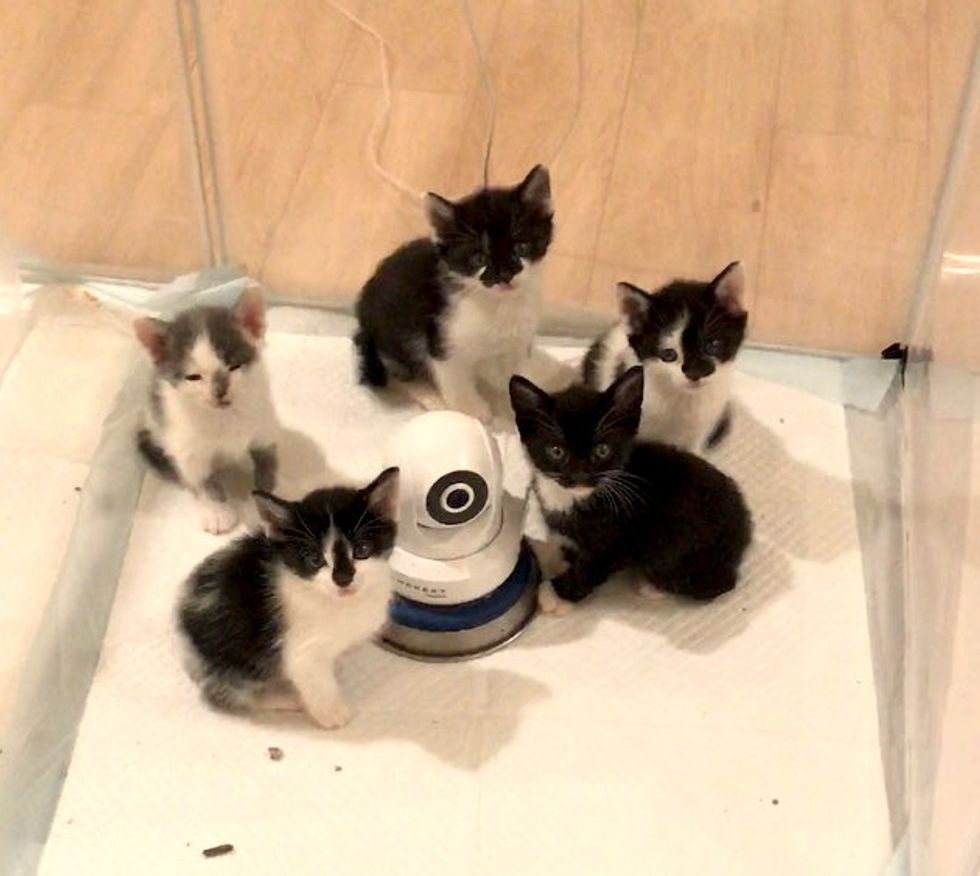 Jen @pokeypotpie
The kittens have gotten very comfortable at their new abode. They enjoy hanging out with their foster dad, Ian, who comes to offer some extra attention and TLC.
Watch their foster journey in this cute video:
5 Kittens rescued from the street stick togetheryoutu.be
"While I typically do the bulk of cat care in the house, Ian is also very participatory and his help is invaluable," Jen said.
"He spends lots of time 'socializing' fosters (e.g. watching TV while letting them crawl all over him) when I can't."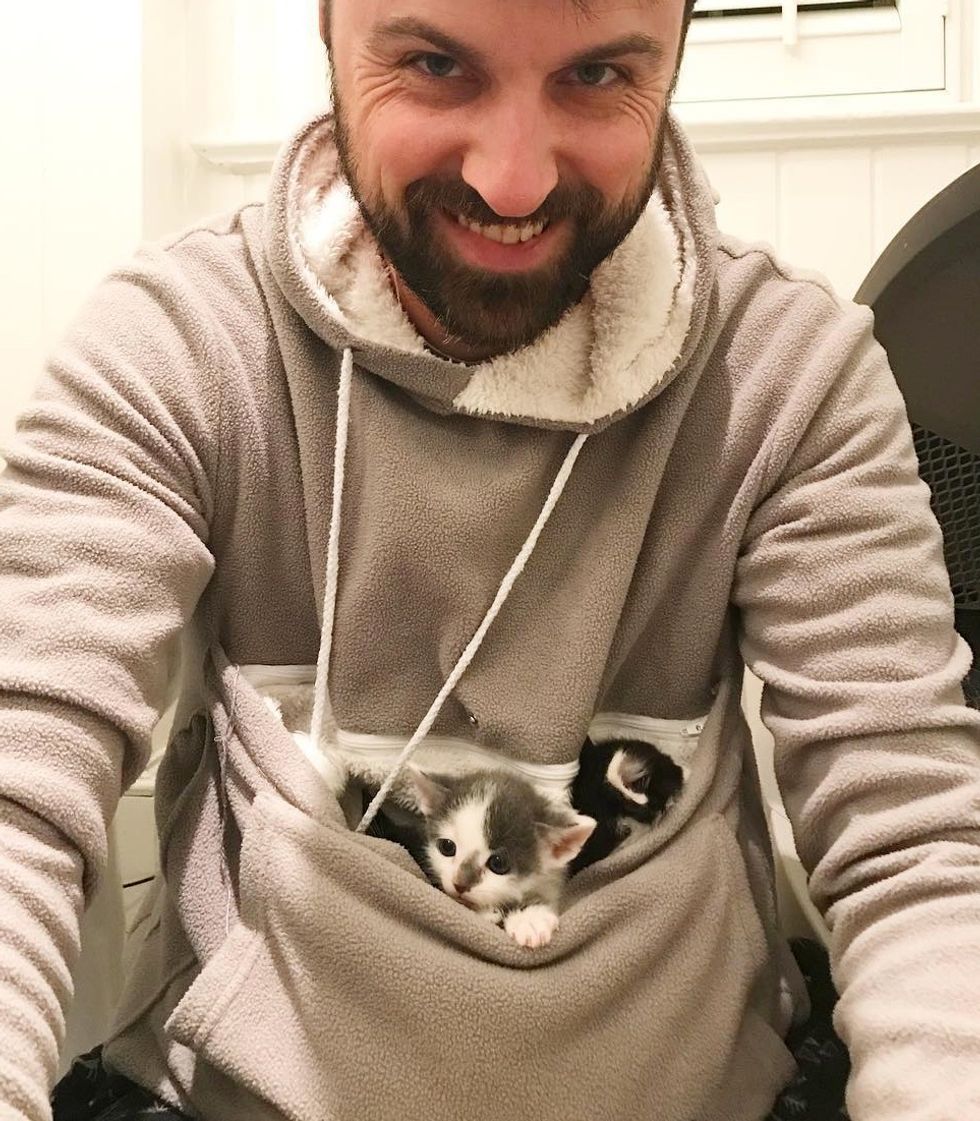 Jen @pokeypotpie
"These little ones are doing very well - hitting all of their milestones and turning into great little cats," Jen told Love Meow.
"Pesto is one of the smallest kittens in the litter." What he lacks in size, he makes up for in personality!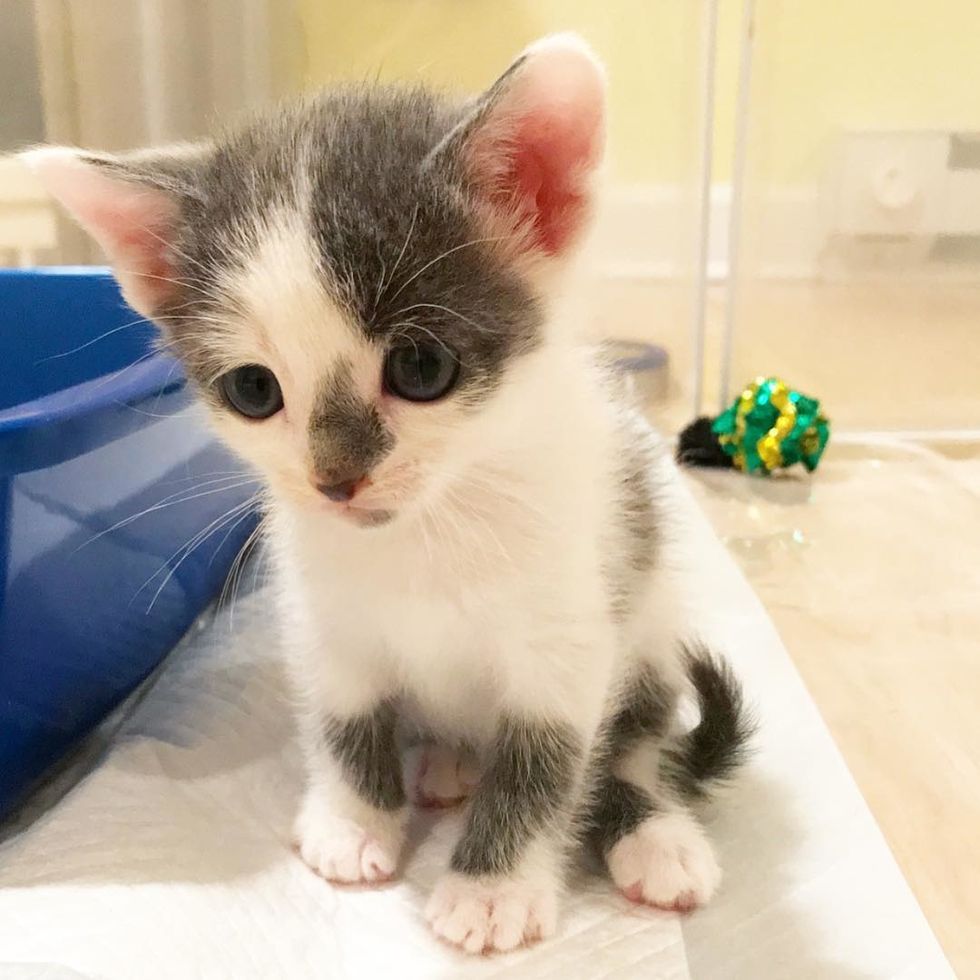 Jen @pokeypotpie
"We are very sad about the circumstances that brought them to us, but we are very grateful for the opportunity to care for them and prepare them for their forever homes."
The little tuxedos have grown so much in confidence and size in less than two weeks. With a second chance at life, they are thriving in foster care.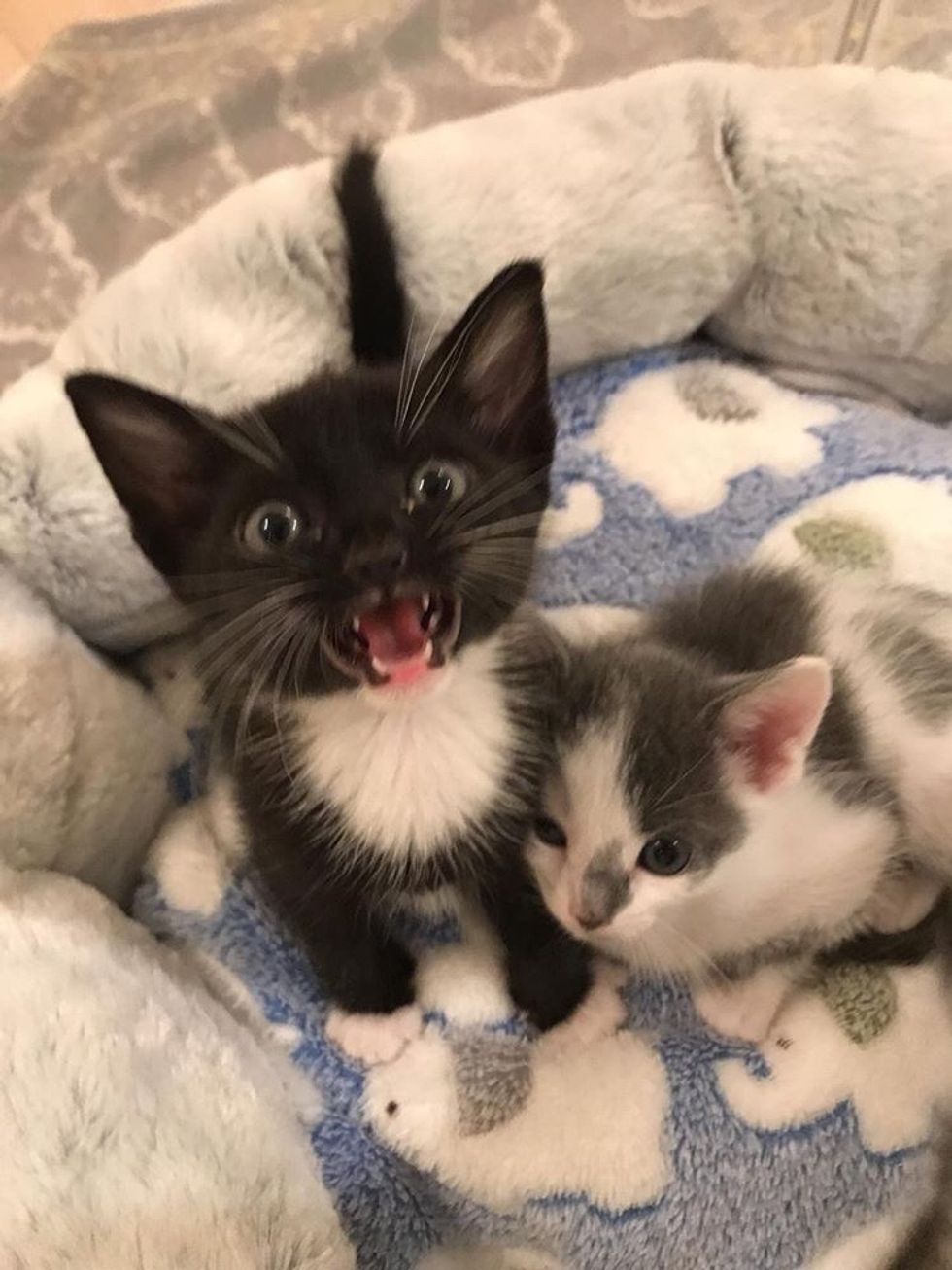 Jen @pokeypotpie
Share this story with your friends. Follow updates on the kitties on Instagram and Facebook.
Related story: Stray Cat Comes Back to Find Her Kittens Who Were Brought to the Shelter