A kind-hearted man found a kitten stuck in a wheel's rim. He got her out and she immediately claimed him as family.
"She is now part of my family. Her name is Captain Shadow."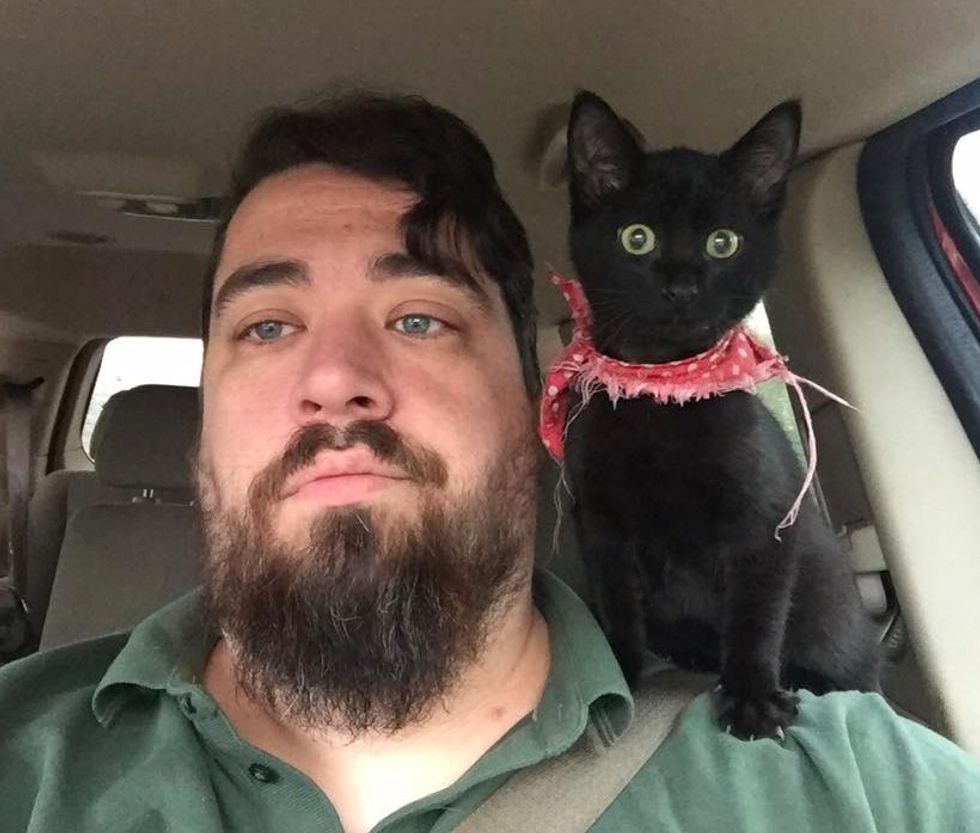 Courtesy: Brandon, /u/Arshem
When Brandon heard a kitten's cry, he looked down from the car and saw the kitten struggling to break free.

"The kitten was meowing, quite loudly for such a tiny thing. When I got her out she immediately started meowing happily and rubbing against my legs," Brandon told Love Meow.
The kitten was wearing a bandana when Brandon found her. "It was actually what got her stuck in the wheel to begin with. I removed it as soon as I got home (had to cut it off)."
"I picked her up and flipped her over to check boy or girl (little did I know it's really hard to tell) and she started purring. I was holding her like a baby and she fell asleep."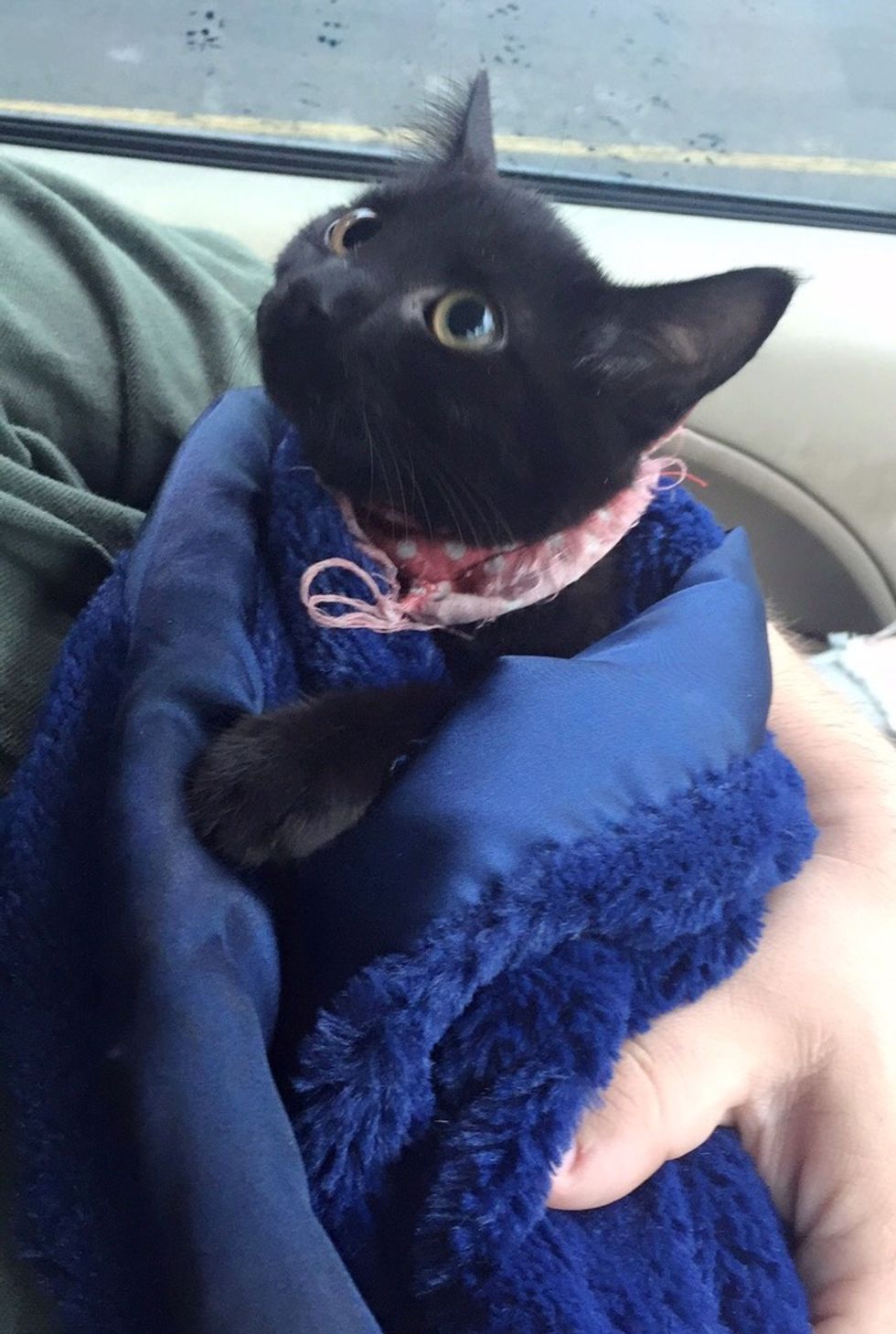 Courtesy: Brandon, /u/Arshem
"She was cold and wet so I went to my car and wrapped her in a soft cozy blanket (my son's) and turned on the heat. She warned up quickly and started climbing on my shoulder."

"She wasn't microchipped (she will be), and I am near that area every day, and will keep a look out for posters/signs." Brandon took the 11-week-old kitten home and would adopt her if no one came to claim her.
"I'll be really lucky if I don't find the owner. I've grown attached already. She slept on my chest all night. Kinda reminded me of when I was married and had an arm draped across my chest at night. Very comforting."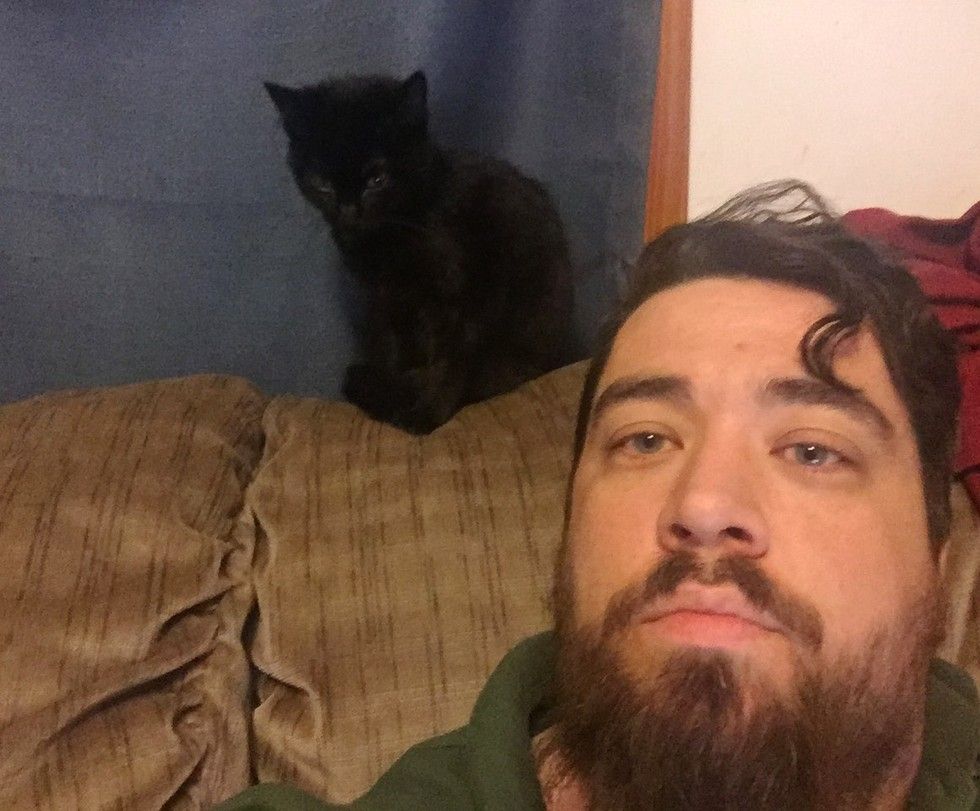 Courtesy: Brandon, /u/Arshem
Update:
"There was no one who claimed her, even after posting to the newspaper, announcing at my kids' school, and putting up fliers."
Captain Shadow is there to stay forever!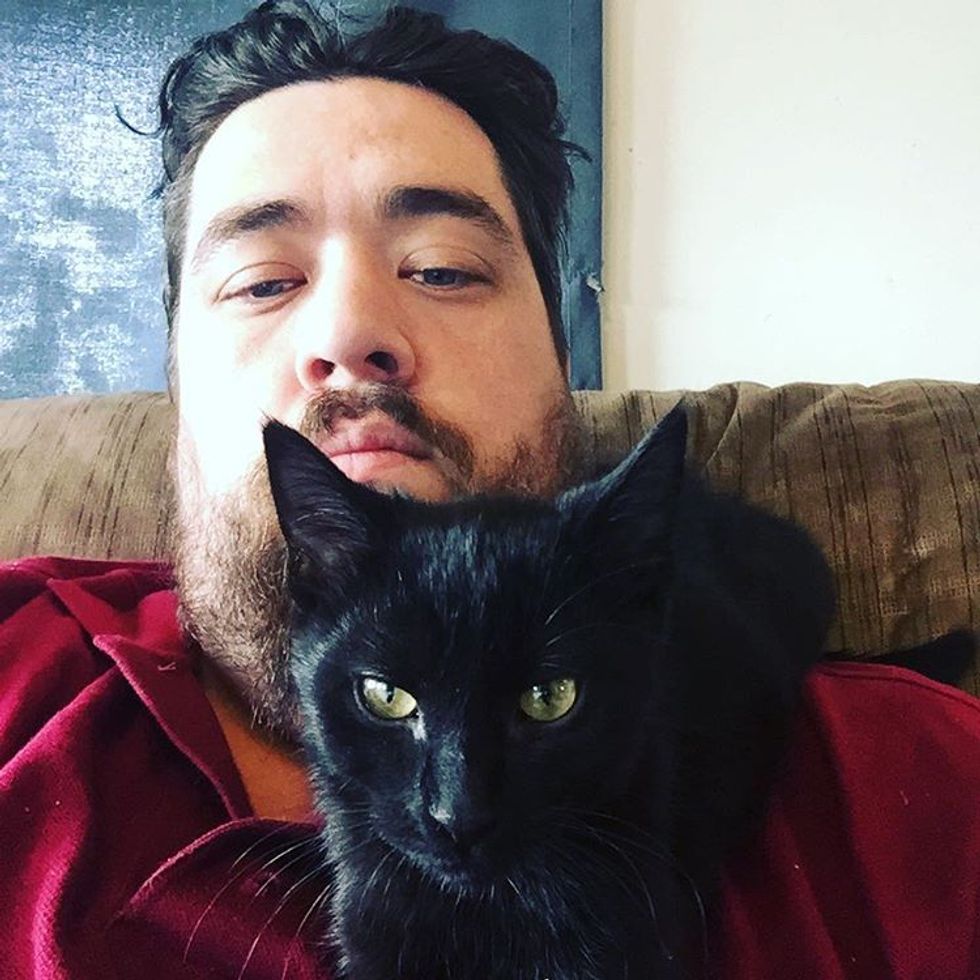 Courtesy: Brandon, /u/Arshem
Share this story with your friends!