Right before Hurricane Irma made landfall in Florida, a kind-hearted man from Miami went to a local animal shelter and took a kitten with him so both of them could evacuate from the storm together.
"If I am going to be evacuating from this hurricane I might as well do it with a friend."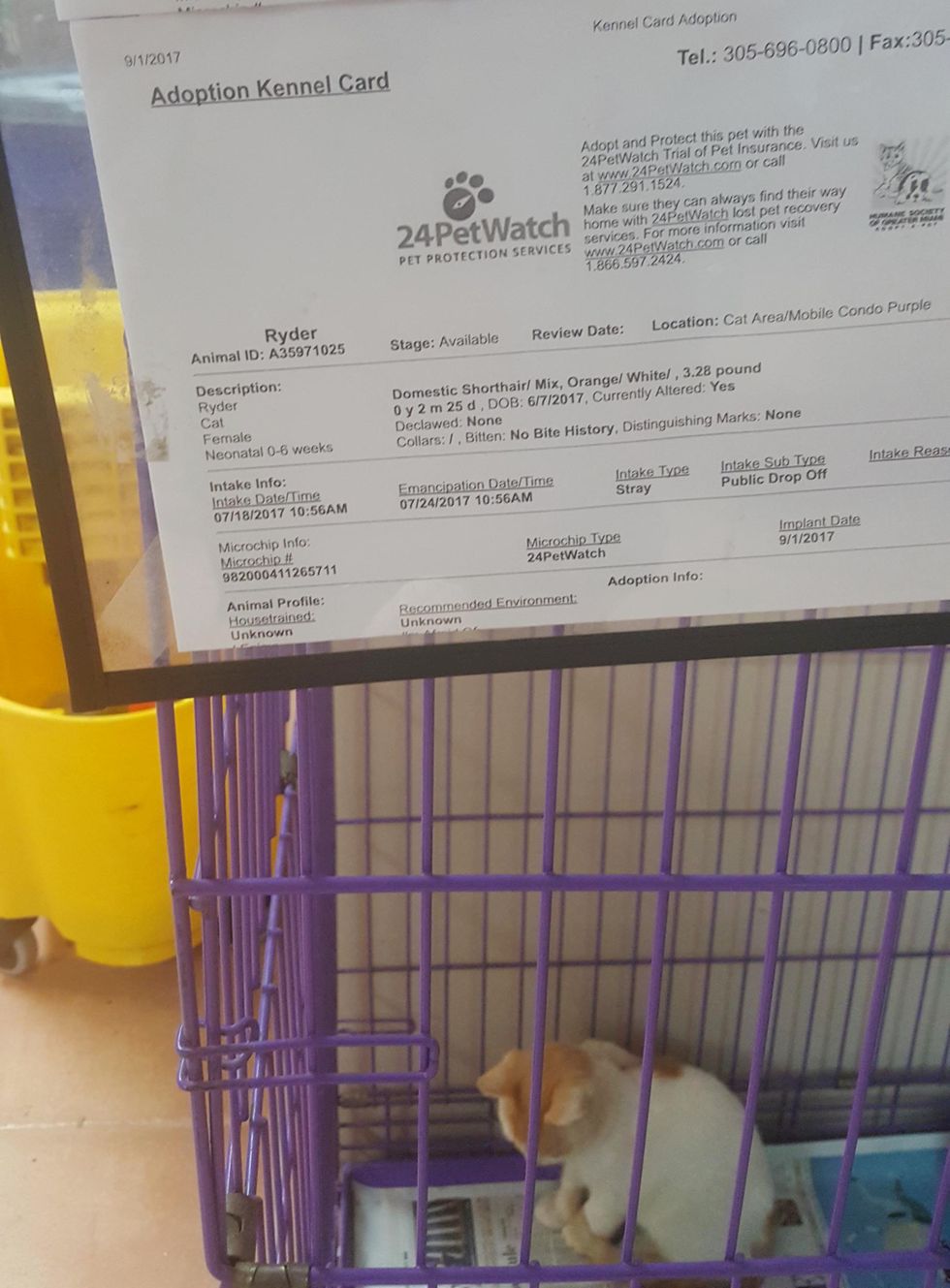 reddit/danknissan
Four days ago, reddit user danknissan came to the Humane Society in Miami and found a little ginger and white kitten in a cage, waiting for someone to pick her up. Her name was Ryder and she had been in the shelter for about two months.
"My co-worker and I went to the shelter together. When we went over to Ryder's cage she was just so adorable (looking up at me). I decided to adopt her," danknissan told Love Meow.

The man took her out of the facility that day and made a promise to his feline friend that he would make sure she stays safe.
The next day after his work was over, the man came home to pick up his cat, and they hit the road together and headed north.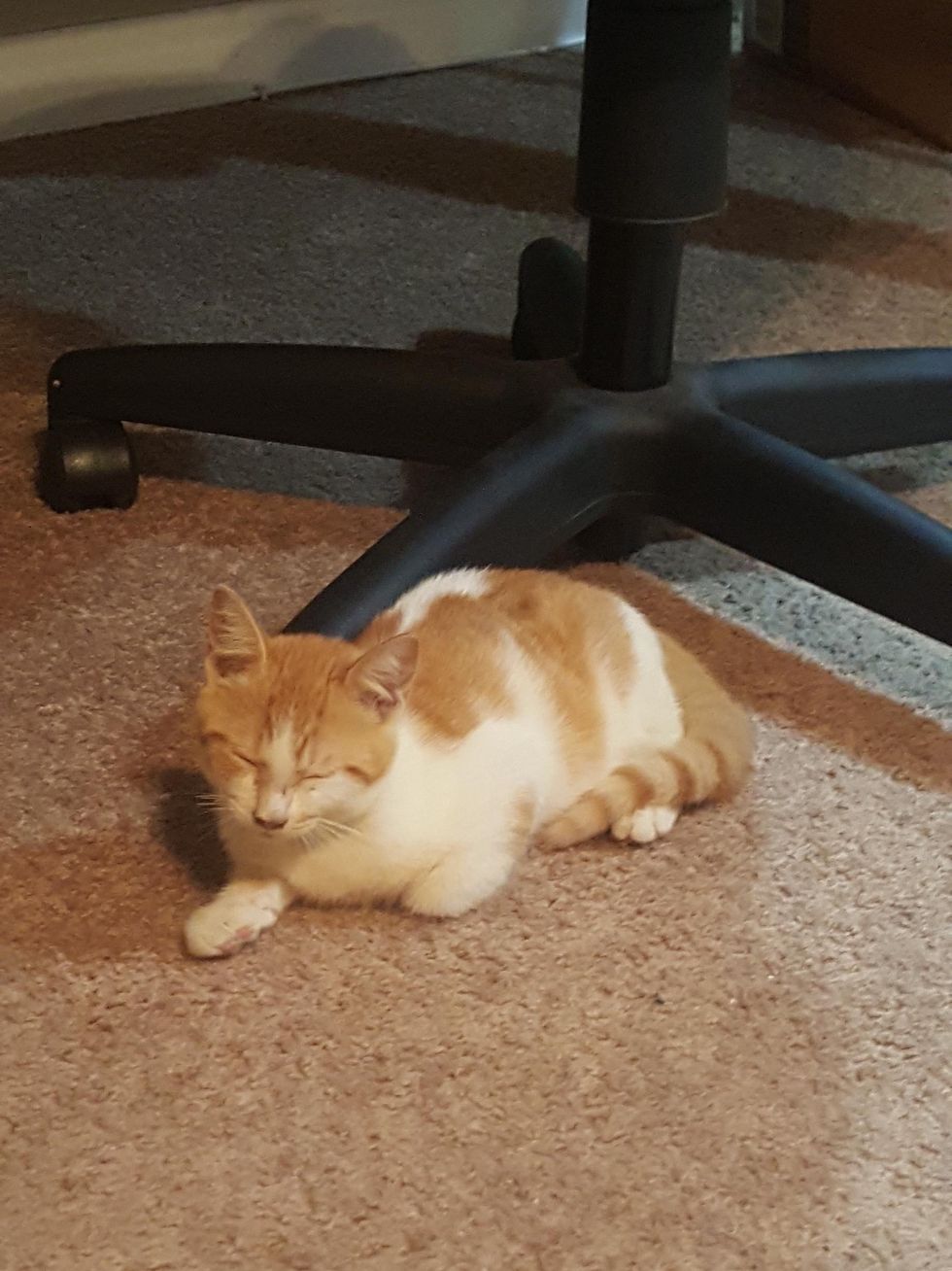 reddit/danknissan
"(It) was a 3 hour 30 minute trip. She slept for the first three hours but those last 30 minutes is when she got bored and spent it on my lap," danknissan said.
They stayed at a hotel in Sarasota for the night, and the kitty cuddled up to him, feeling safe and loved.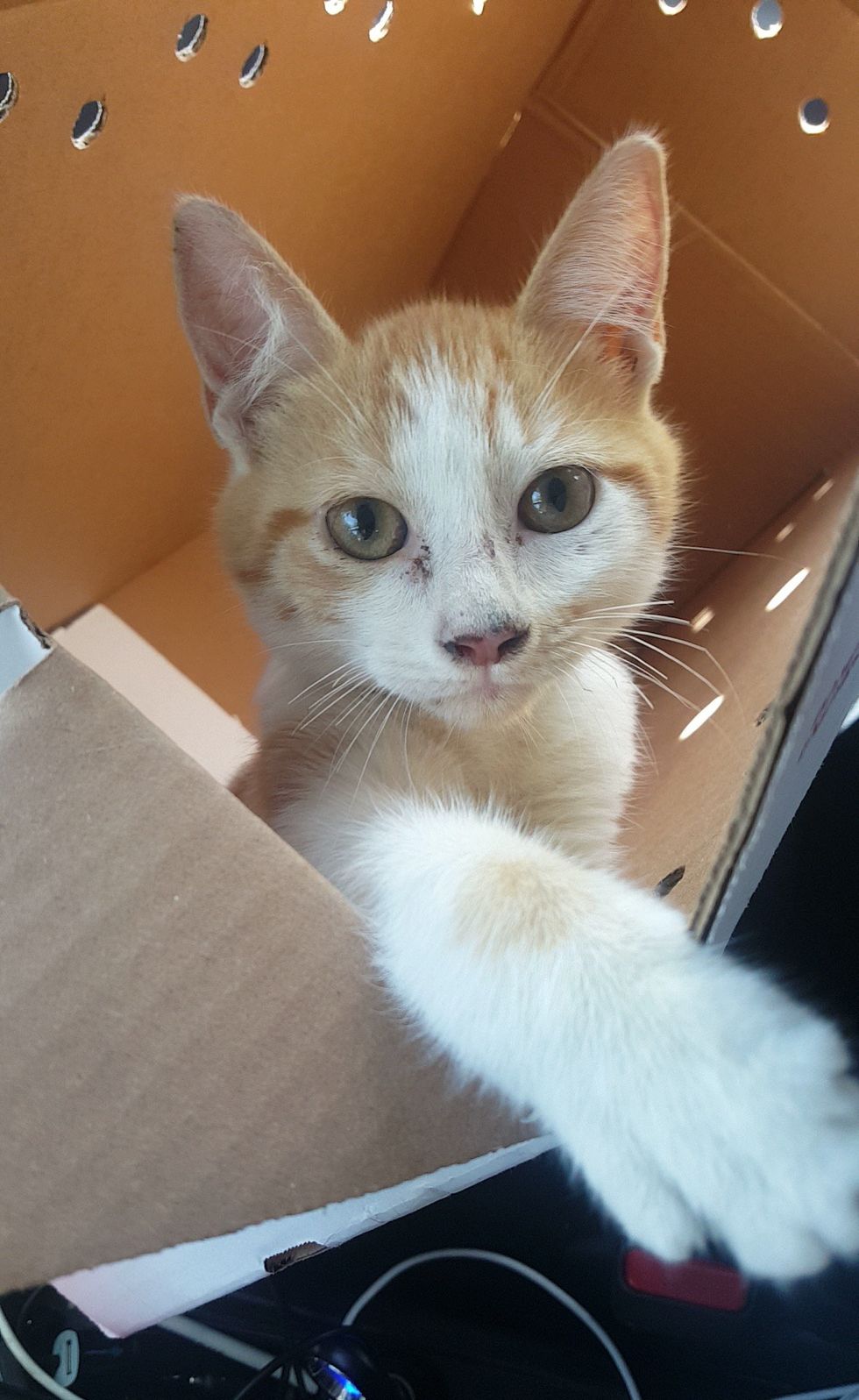 reddit/danknissan
When Hurricane Irma shifted its direction and headed towards Tampa, they had to leave town and find a safer area up north.
The kitty never complained and was so thankful to have someone with her, looking after her the whole time.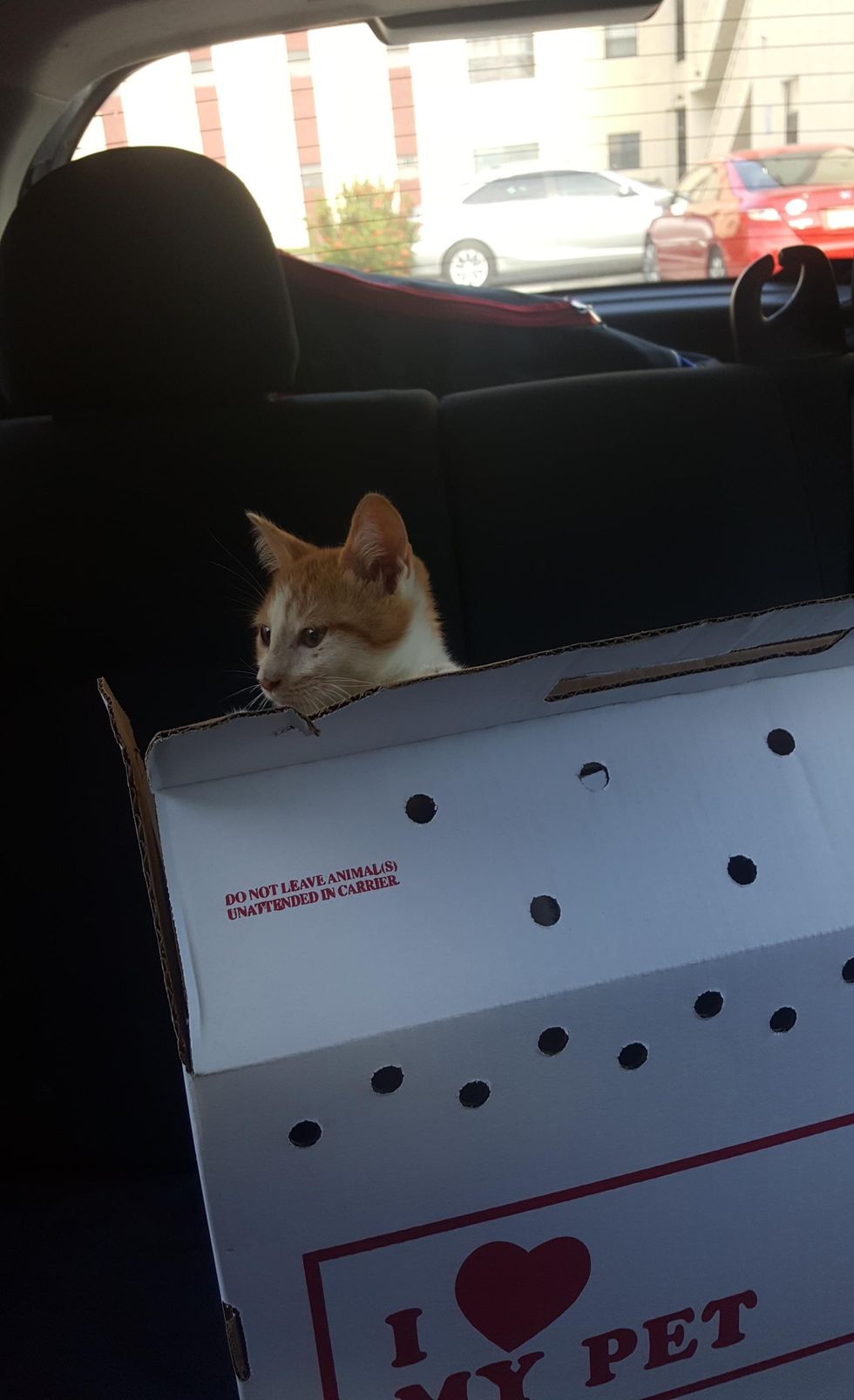 reddit/danknissan
"Now four days later, my kitty is potty trained, eating and drinking well, staying calm in the car during evacuation, and she is so active and loves her toys," he said. "She has traveled more than 700 miles already."

The kitty stayed in the back of the car and fell asleep.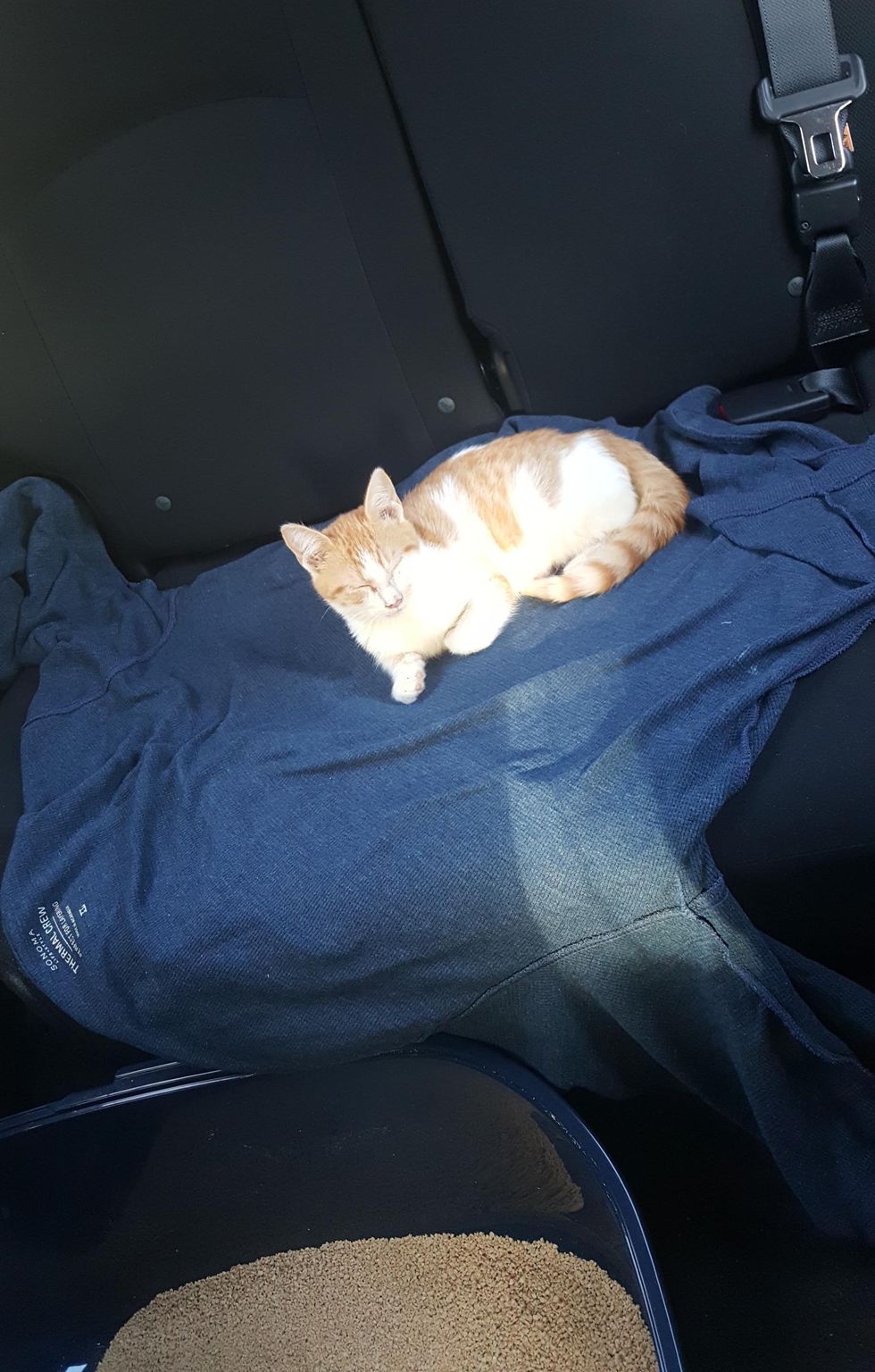 reddit/danknissan
"My kitten loves my family as well and we are currently in North Carolina," danknissan told Love Meow.
"I love her so much and now we have arrived at our hotel and she came by my bed and is all warm ad cuddly and I just love her.
"I can't wait to go back home to Miami so I can buy her all kinds of different things and just spoil her. Hopefully Irma passes through fast and causes no harm to anyone."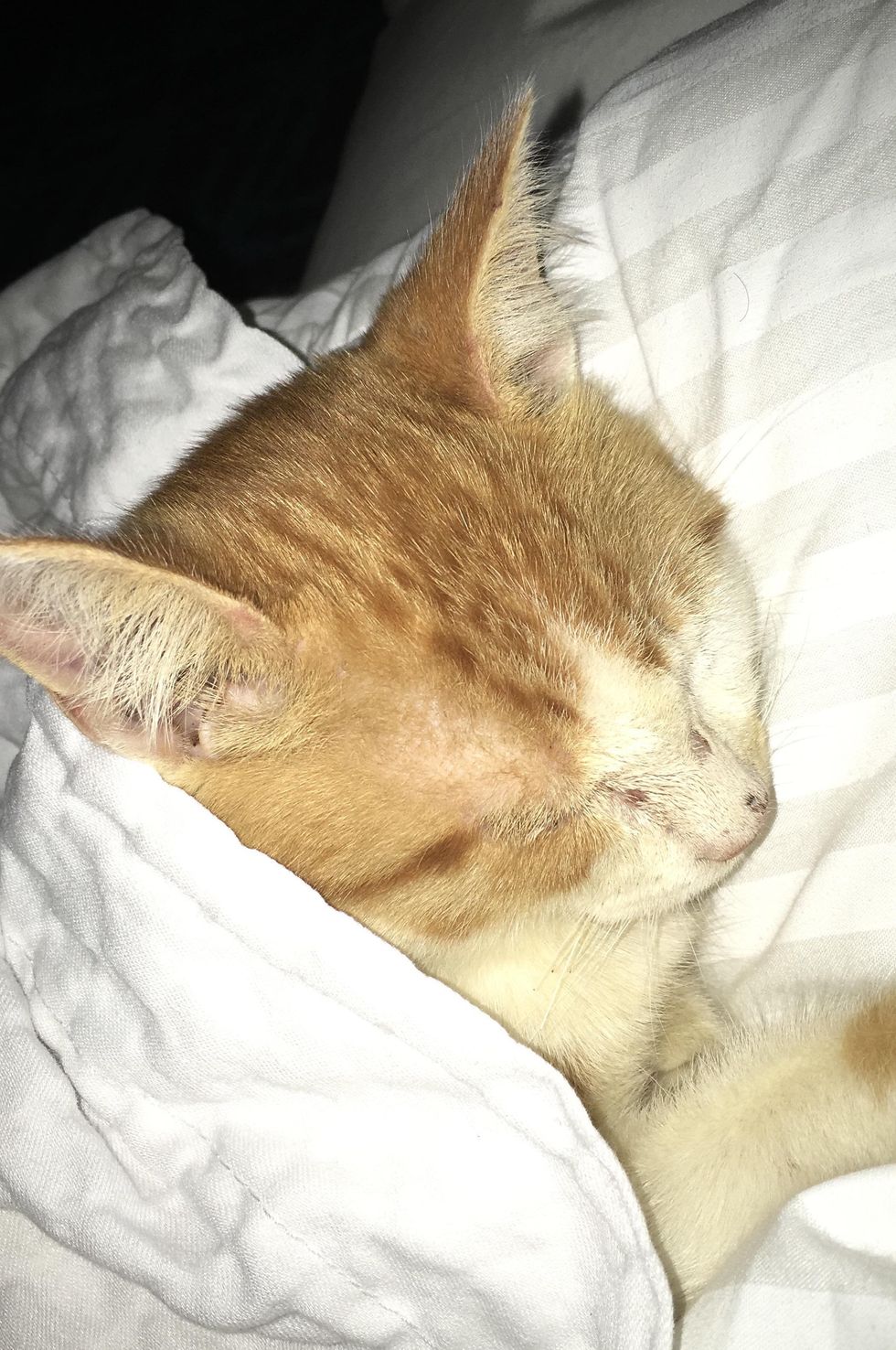 reddit/danknissan
Share this story with your friends. (More info: reddit)
Related story: Houston Man Saves 3 Kittens from Hurricane and Goes Back to Find Their Mother