This guy came up with five brilliant, affordable and useful ideas to keep his cats happy.
Presenting the lap cat bed!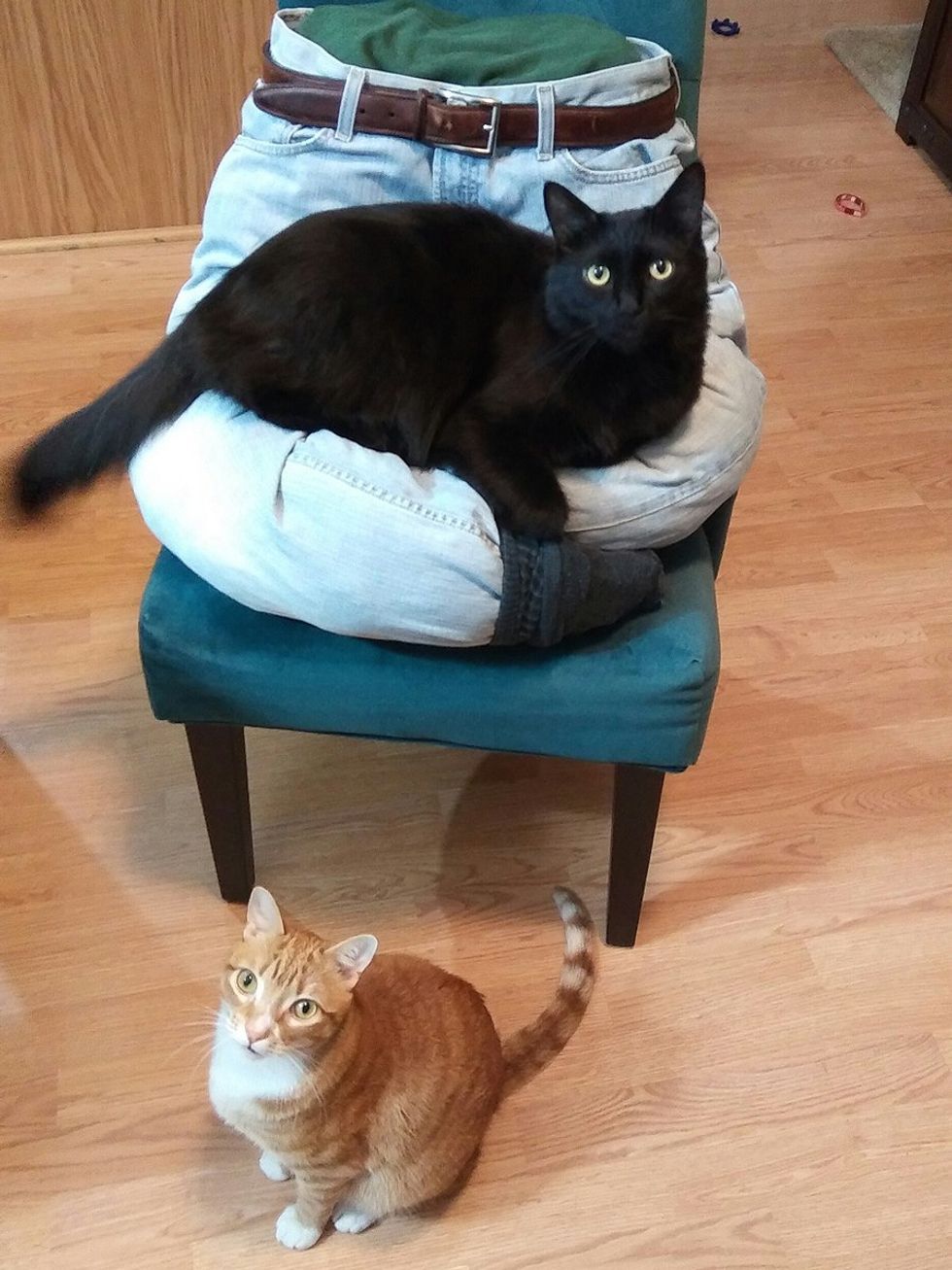 Courtesy: Cole and Marmalade
Chris Poole, a self-proclaimed cat servant, has conjured up five craft ideas for his highly demanding overlords, cats, by re-using stuff he can find around the house.
His feline companions Cole and Marmalade are always excited to see what their human dad has got in store for them. This time he's got five fun ideas to put together for his beloved fur friends.
Out of the five crafts he made, the lap cat bed may just be the solution for all cat people who have a lap-demanding cat when nature calls.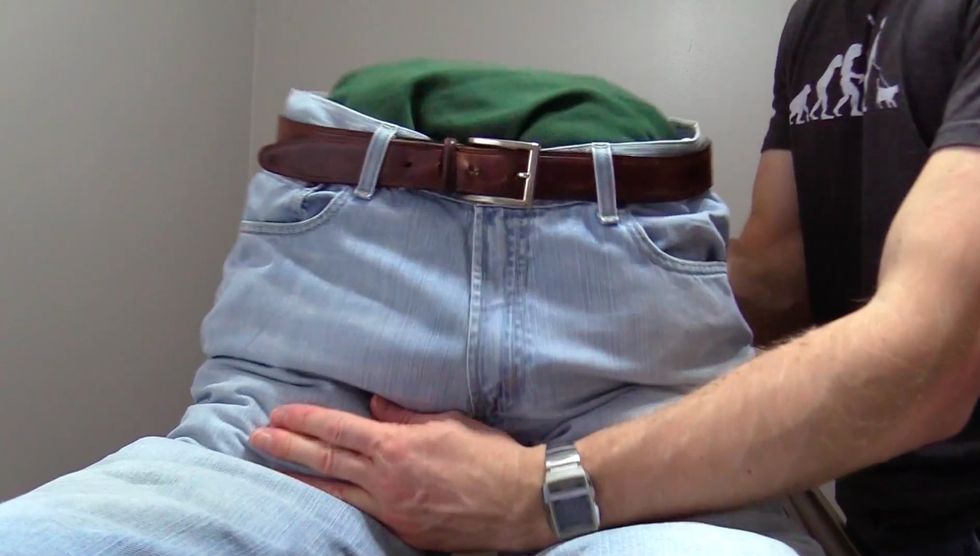 Courtesy: Cole and Marmalade
Soon after Chris set it in a chair, It was almost immediate... Cole gravitated towards it, and before you know, there was a cat in the lap!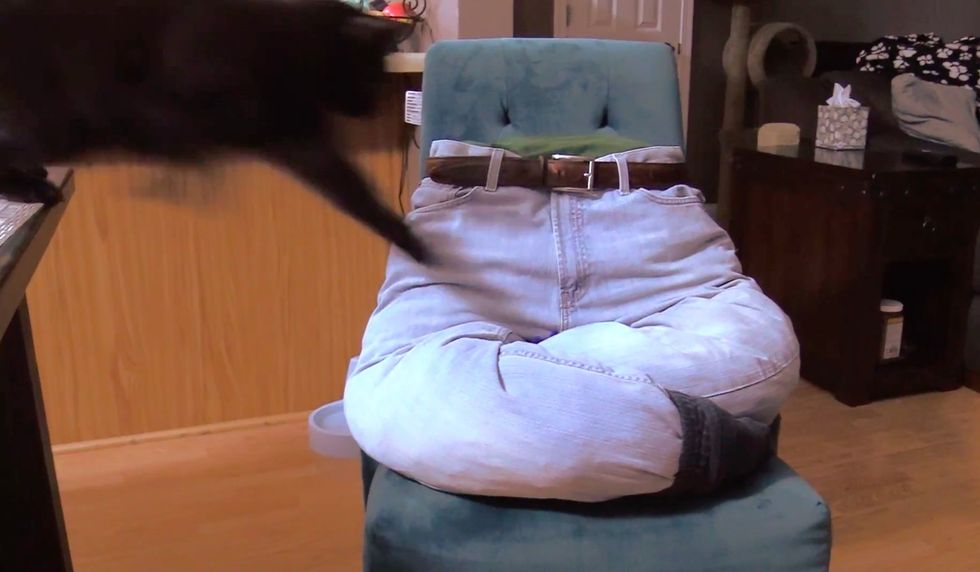 Courtesy: Cole and Marmalade
"Marmalade isn't much of a lap cat unless we're sat on the toilet… I'm going to put it on the toilet and see if he takes the bait," Chris told Love Meow.
Chris plans to upgrade the lap cat bed with a heating mat because kitties love warmth.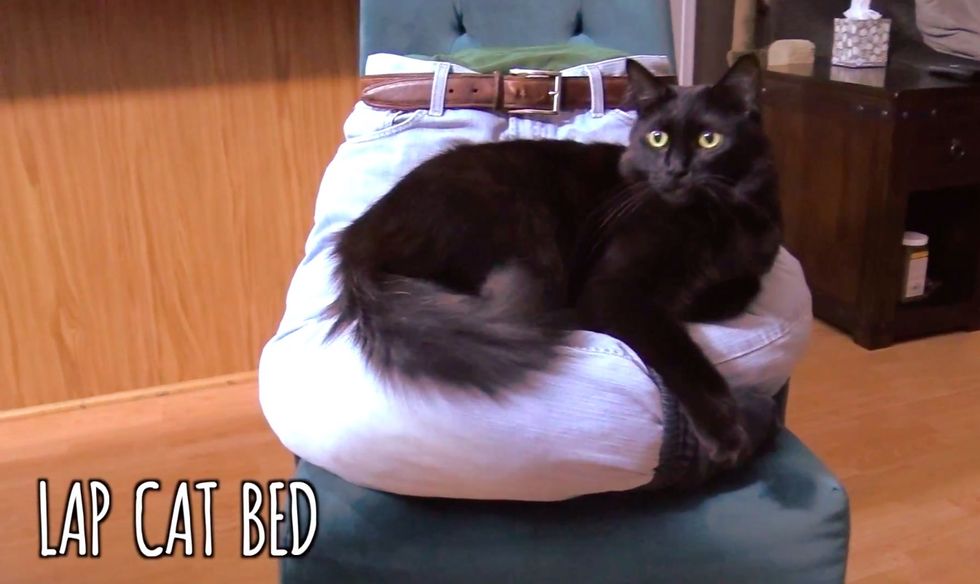 Courtesy: Cole and Marmalade
Besides the bed, Chris also crafted a puzzle box, self-grooming station, tree stump cat scratcher, and a cat condo made from old furniture.
Watch how he made these 5 crafts in this cute video:
Share this video with your friends. Let us know if you have any fun craft ideas for your fur friends. Follow Cole and Marmalade on Facebook and YouTube.
Related story: Man Serenades to 4 Kittens and Keeps Them Enthralled