His name is Onix who was found as a tiny orphan at the tender age of 5 weeks old. A man spotted two tiny kittens, but only one survived. "My boyfriend works for a property management company. The kitty was starving in an empty house," said Priscilla Joi via reddit.
Onix is the one that made it through. He was picked up by the man and the next thing they knew, he was on his way to his forever loving home.
This is Onix after he was saved from an empty house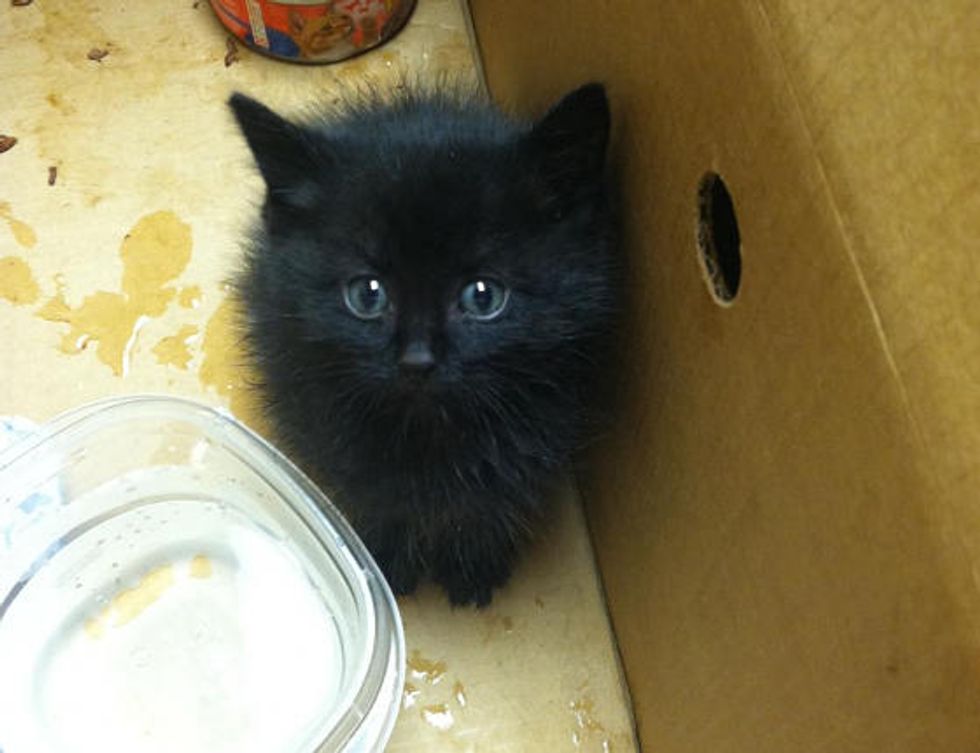 6 months later, taking over the human's laptop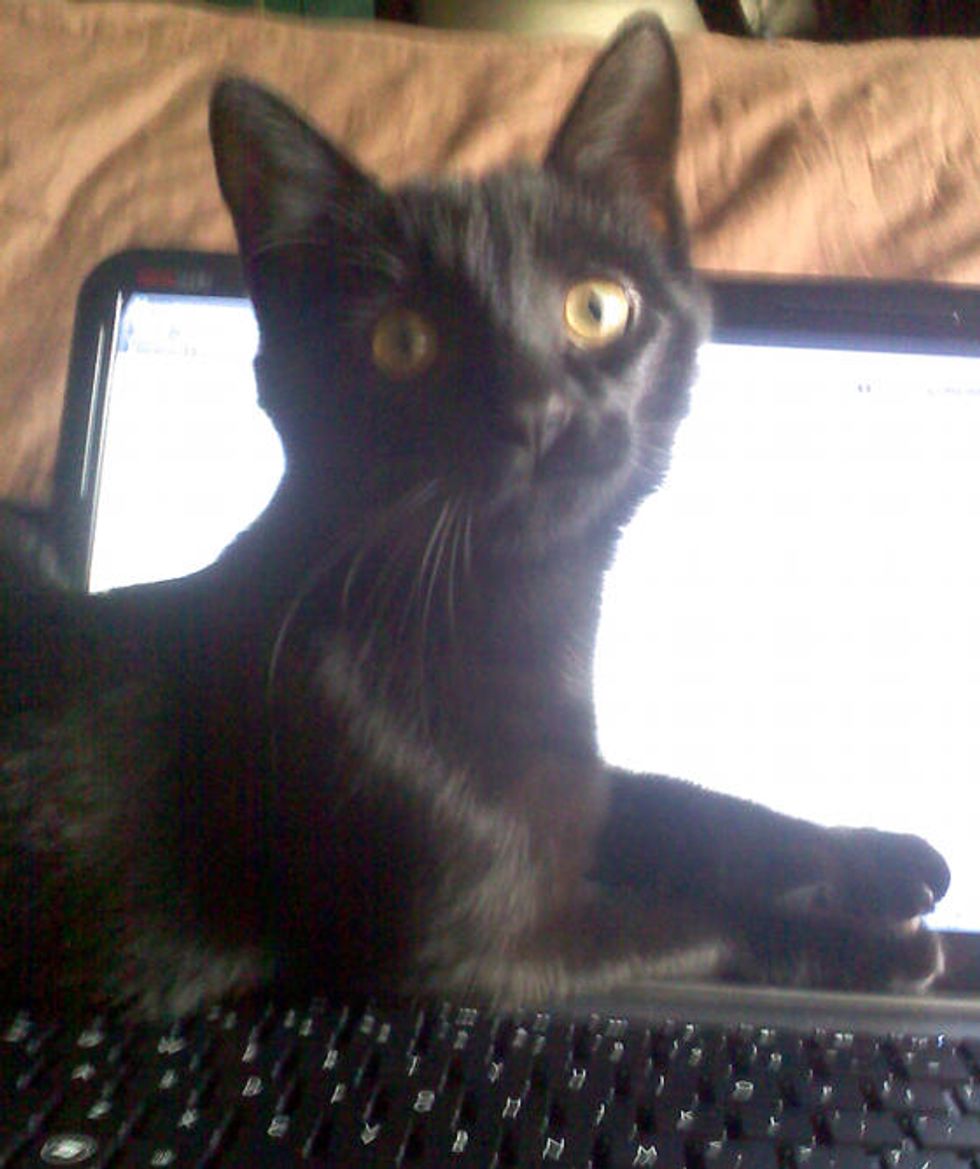 Photos via reddit.