A tiny kitten weighed just about half of a muffin when she came to her rescue, hoping for a better life and a loving home.
Meet Bijou the micro kitty.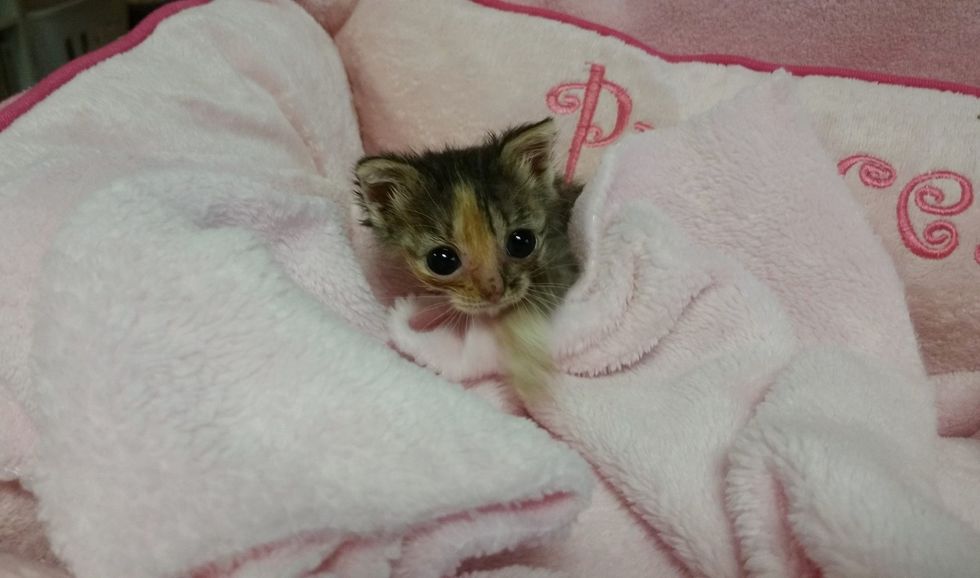 Courtesy: National Kitten Coalition
The tiny tortie was just 48 hours old, when she came to The National Kitten Coalition, a rescue group in Gainesville, VA, along with her four siblings.
They were rescued from a small rural shelter. "They were some of the lucky ones. Though they arrived in very poor condition, the foster was able to stabilize them," The National Kitten Coalition said.
One of the babies didn't make it, but the surviving four began to thrive. The tiniest one from the litter is Bijou.
"The boys progressed normally and moved on to rescue for adoption right on schedule. Bijou, being the smallest at only 2.6 ounces on intake, progressed more slowly and at about 4 ounces seemed to stop growing."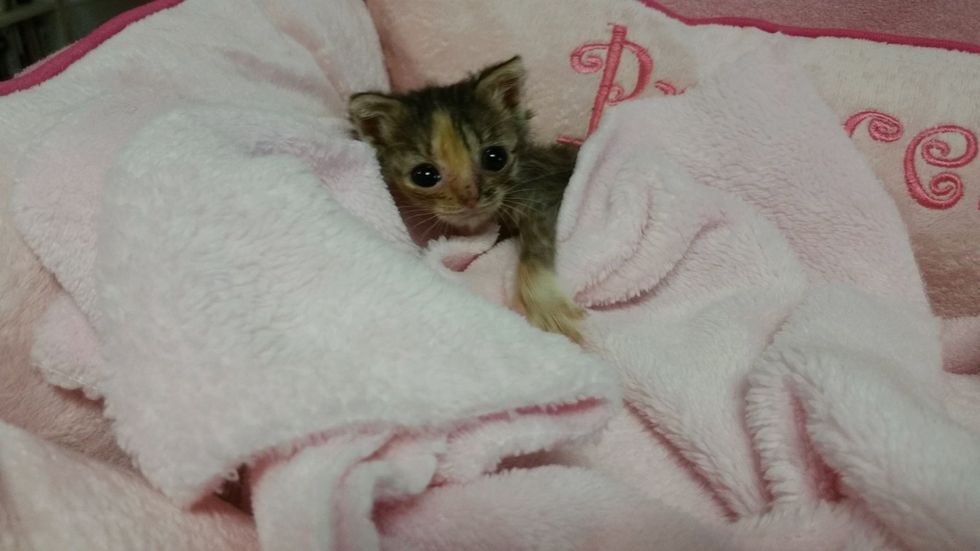 Courtesy: National Kitten Coalition
The tiny kitten would put on a few grams, but lose a few grams. It was touch and go for a while.
"There were a lot of discussions about the best course to take for her, but the foster insisted that as long as Bijou was fighting and comfortable, she would fight right along with her."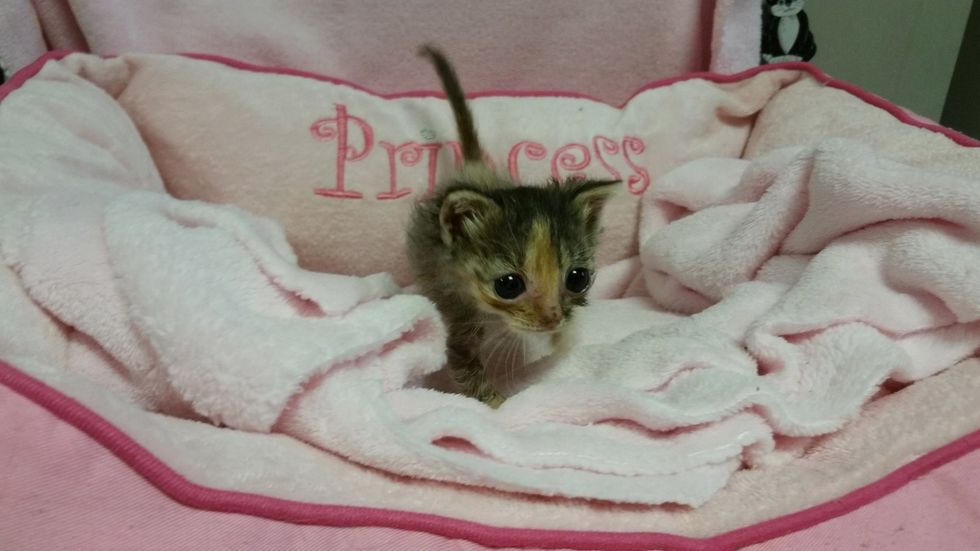 Courtesy: National Kitten Coalition
After nine weeks, little Bijou only weighed 8.2 ounces, but she was a healthy and happy "micro" kitten.
"People often ask 'why spend so much time/effort on one kitten when so many need help'; the answer for me is that every life matters and once a commitment is made, we don't give up just because the road is tough as long as the quality of life is good for the baby."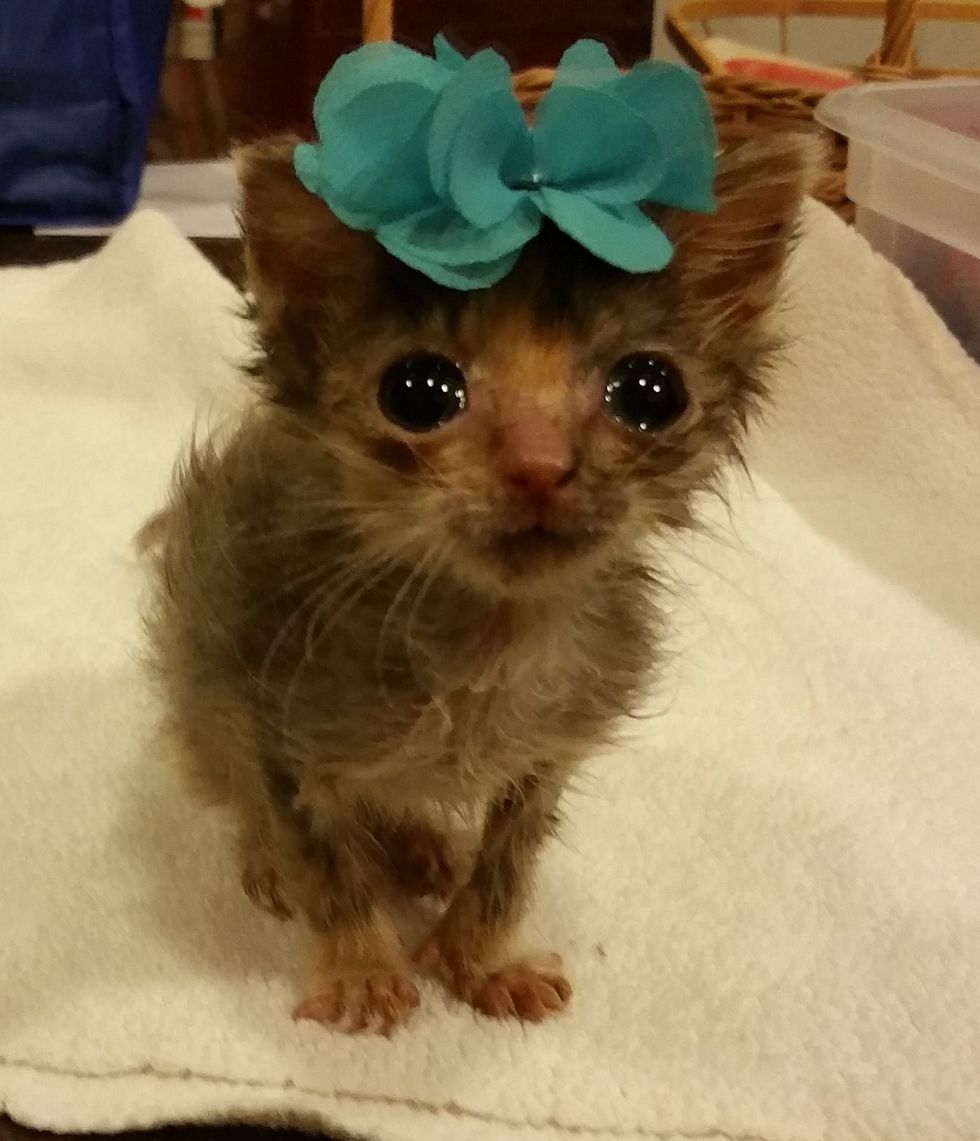 Courtesy: National Kitten Coalition
She is very tiny for her age, but she surely makes up for it with her enormous personality.
At 4 months old, Bijou broke the 1 pound mark weighing in at 1.6 lbs. "She will always be petite... but she has weathered all her challenges."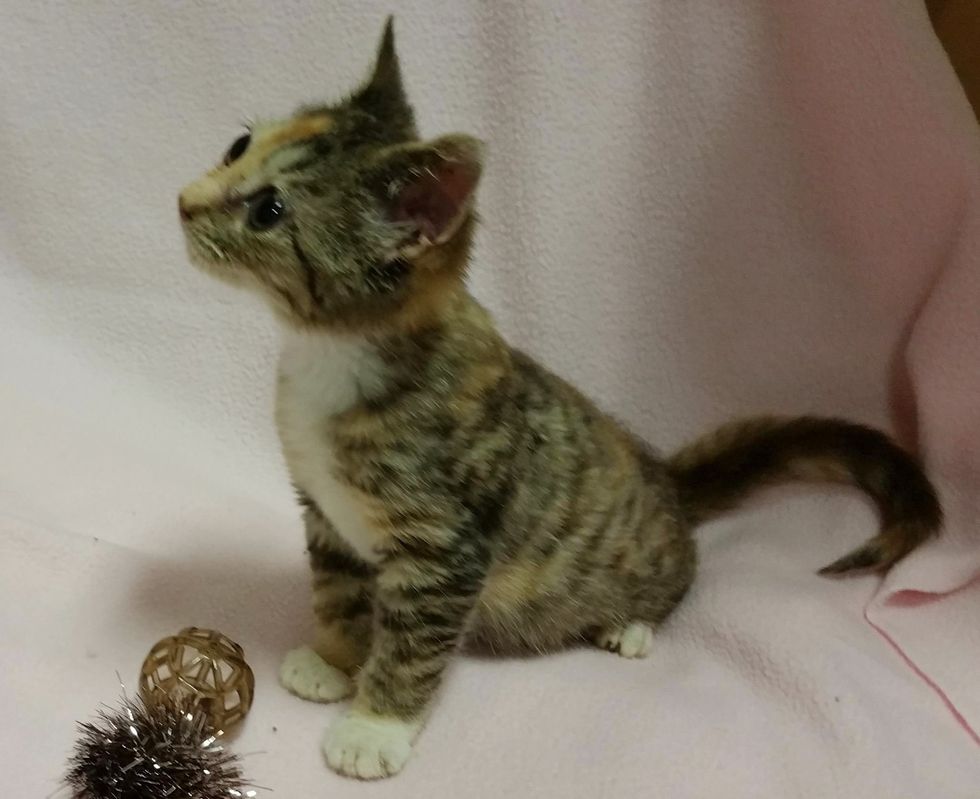 Courtesy: National Kitten Coalition
"She is a testament to what fostering is all about...lots of care and love...saving lives.
"Bijou is one of the lucky ones; so many do not get the chance. Even just a few weeks of your time can make all the difference in the world to orphaned kittens like her."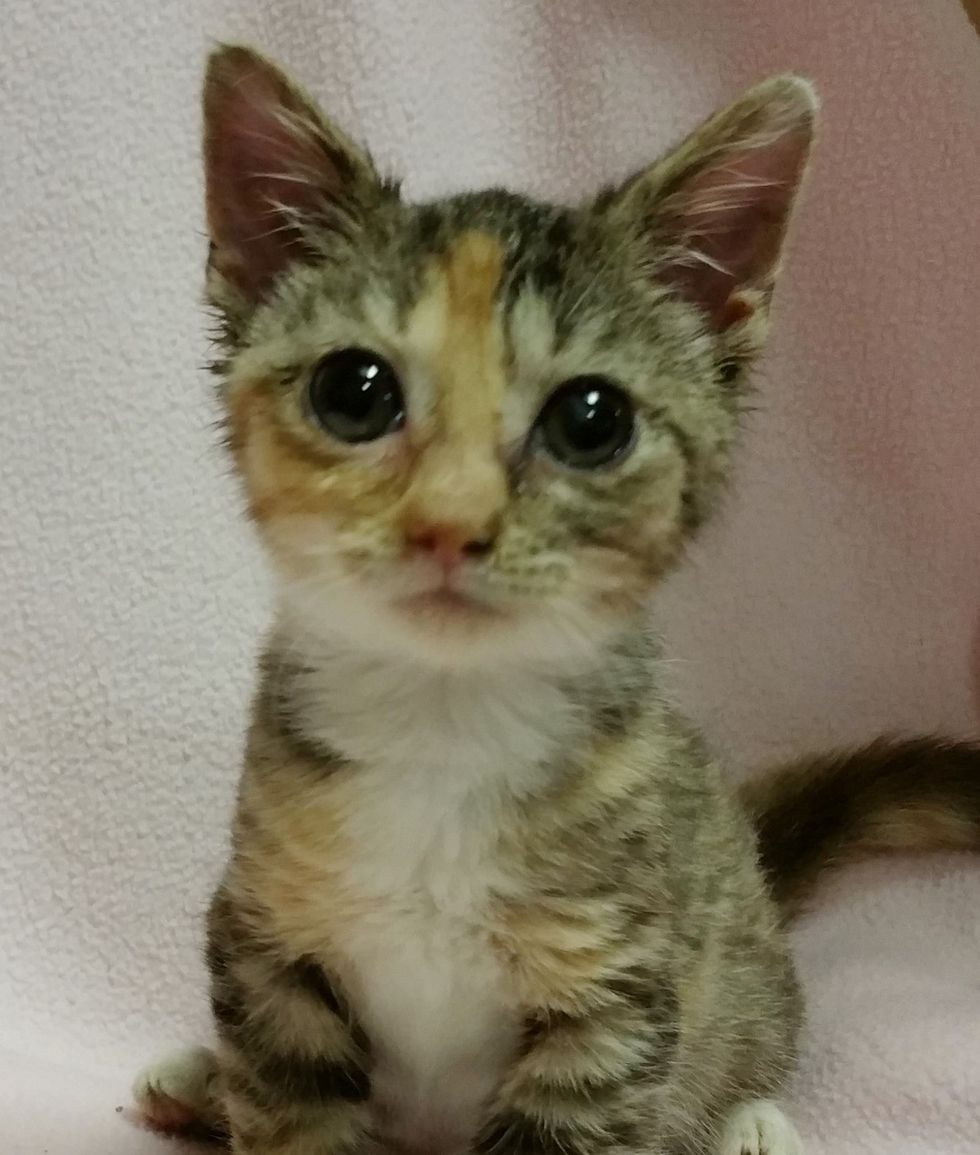 Courtesy: National Kitten Coalition
Share this story with your friends. If you would like to support their rescue efforts, click here to see how you can help. Follow National Kitten Coalition on Facebook.
Related story: Kitten Rejected by Her Mom Due to Her Tiny Size, Finds Love from a Cat "Dad"