Little Tucker and Stewie were born in a foster home to a rescue cat mama . On day one, they became inseparable. They have never been away from each other since then and are each other's best furiend.
Today these two furry brothers are adopted together and live happily in their new home.
..them together as newborns...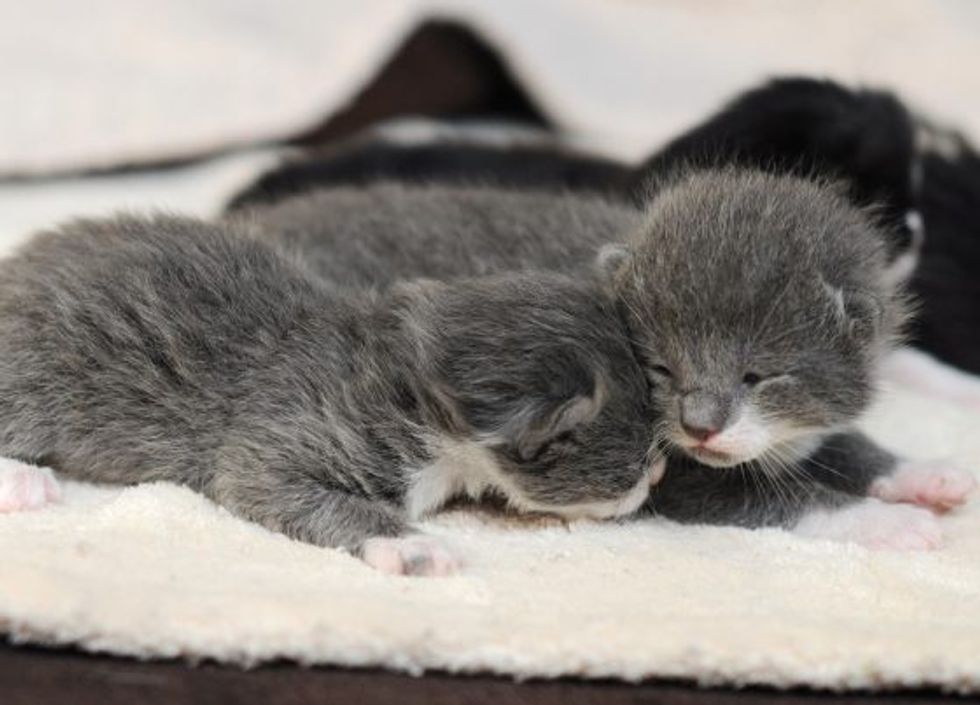 and today snuggling together in their new home!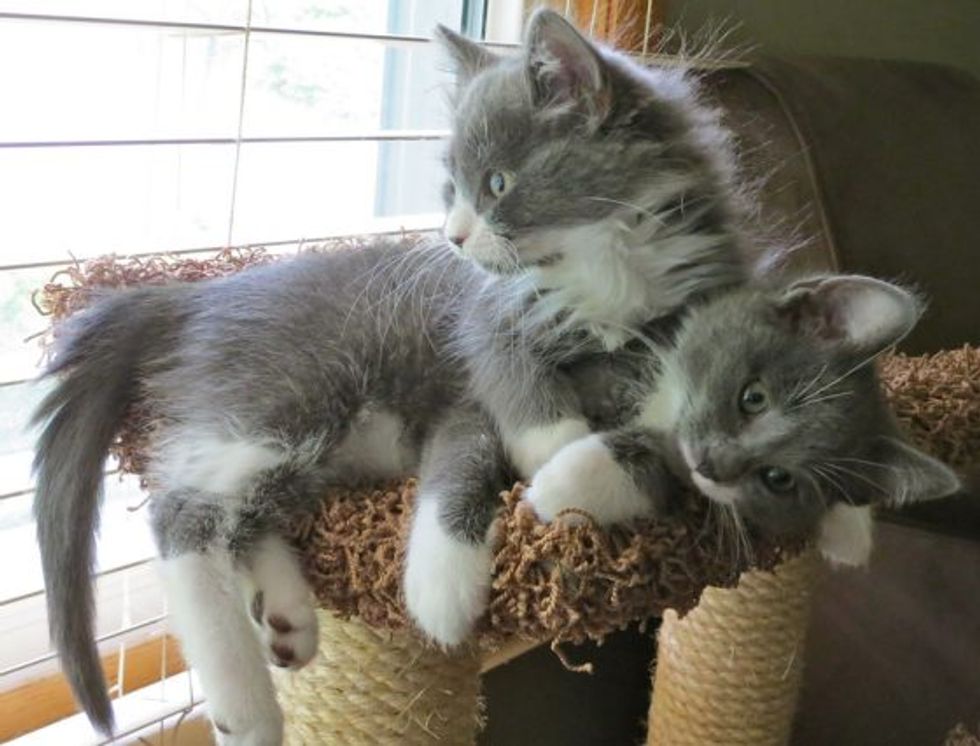 Photos courtesy of Lindsey. More at Diary of a Foster Cat.