Wakayama Electric Railway Co. recently said goodbye to their beloved Tama, the adorable calico cat who served as stationmaster of Kishi Station in Wakayama Prefecture, Japan since 2007.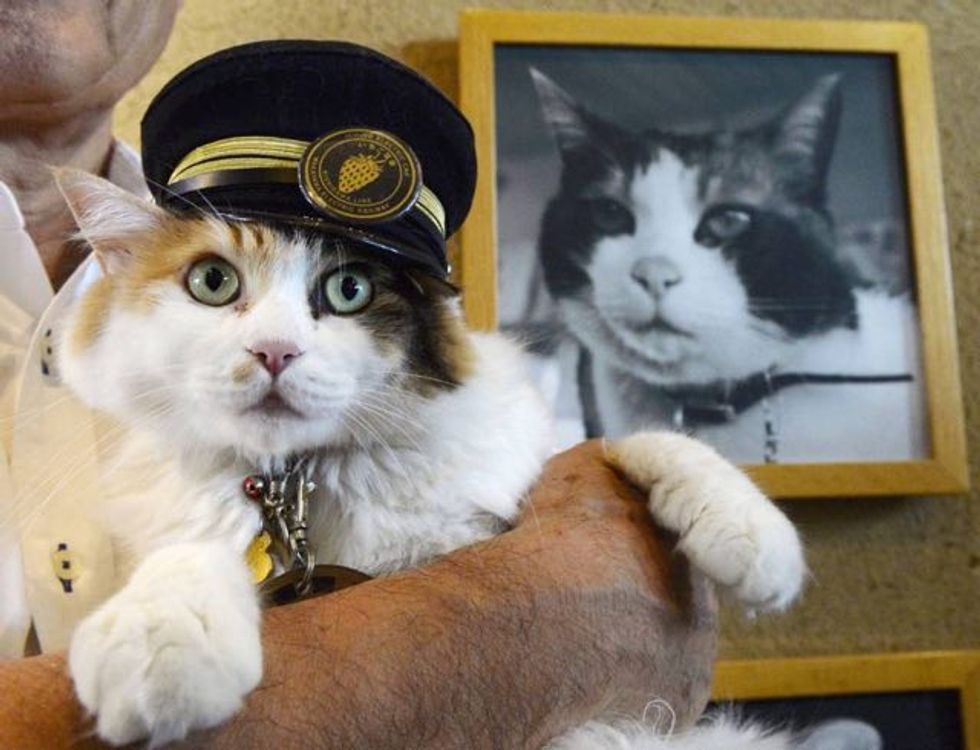 Kishi Station
The station has appointed a new cat as her successor, hoping the tradition will live on.
The railway credited Tama for saving it from financial difficulties. Kojima said Tama was a "savior" for not only his company but also for many other small railway operators in rural areas struggling financially.
They held off on announcing who would be taking over Tama's role for 50 days so they could spend time praying for the departed cat and searching the banks of the Kiso river, Tama's birthplace, for suitable stones from which to craft a memorial for the former stationmaster.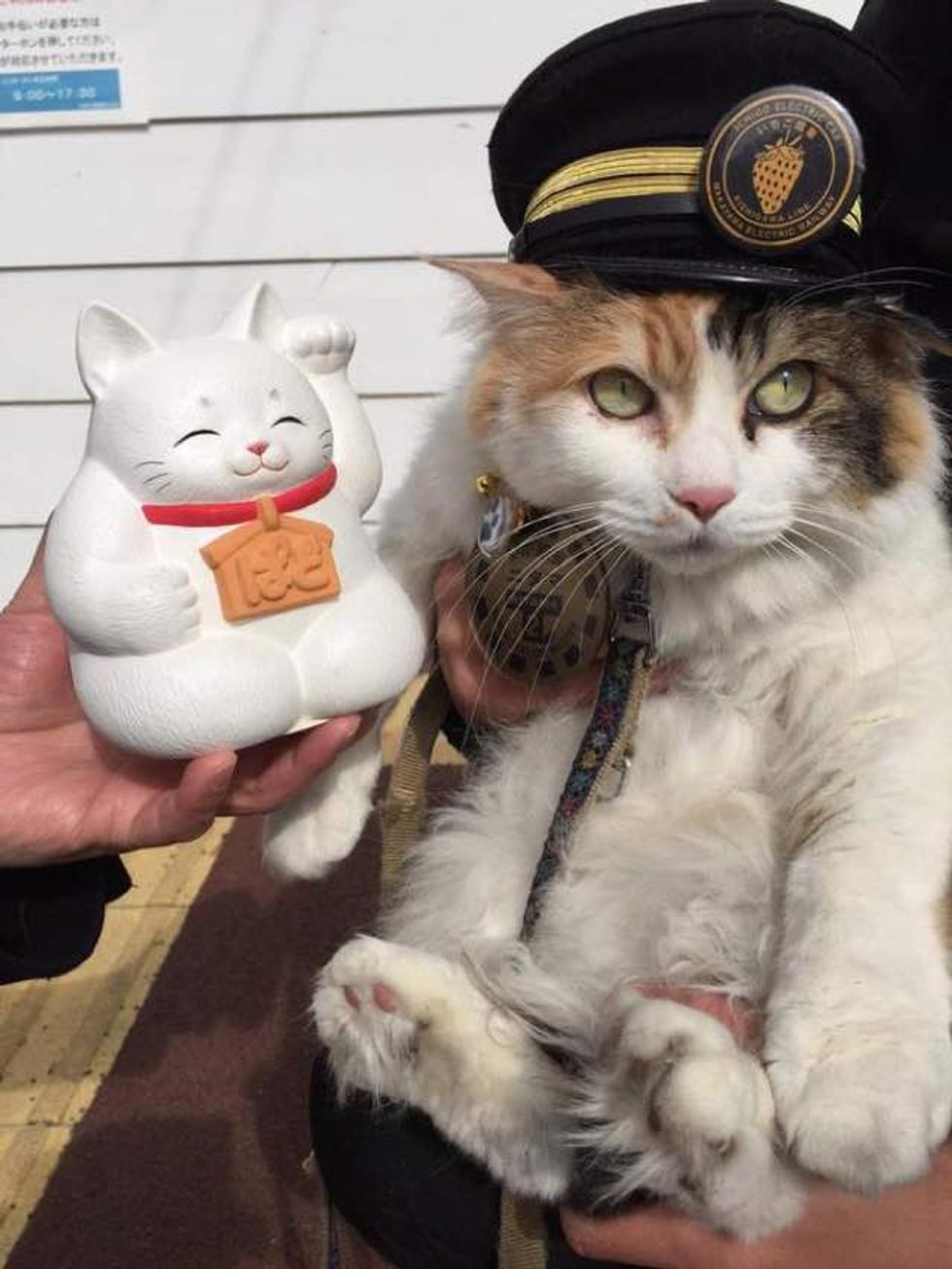 Kishi Station
Now after a wait of 50 days, they issued a letter of appoinemnet for Nitama (Tama II), a 5 year-old calico, to become Kishi's new stationmaster.
As Nitama officially took over the position, Tama was posthumously promoted to "Distinct Eternal Stationmater."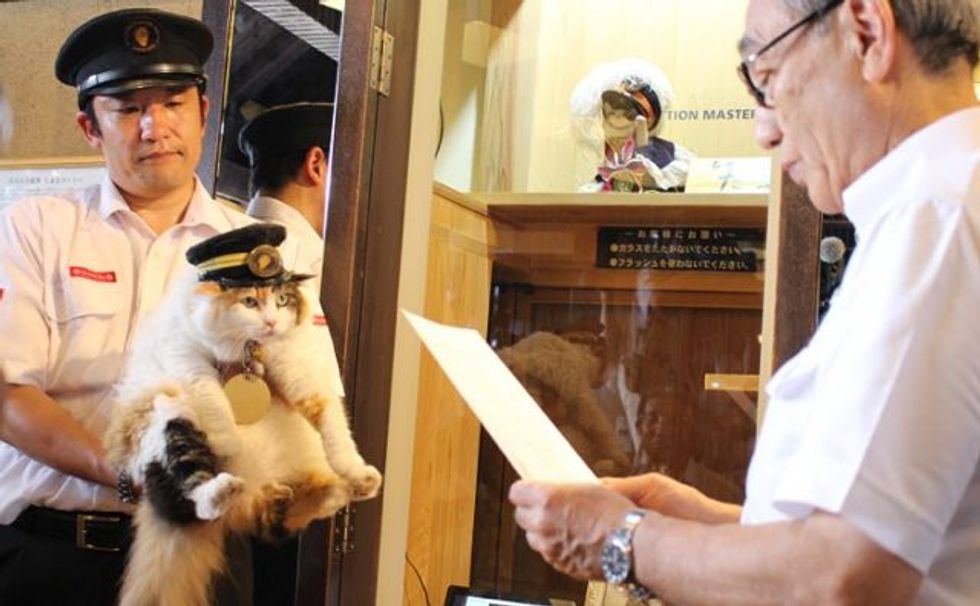 Kishi Station
They had two candidates to consider for the succession of Tama. In the end they chose Nitama due to her sociability, familiarity with the staff and environment of Kishi Station (where she has worked alongside Tama since 2012), and willingness to wear her stationmaster hat. (Rocknetnews24)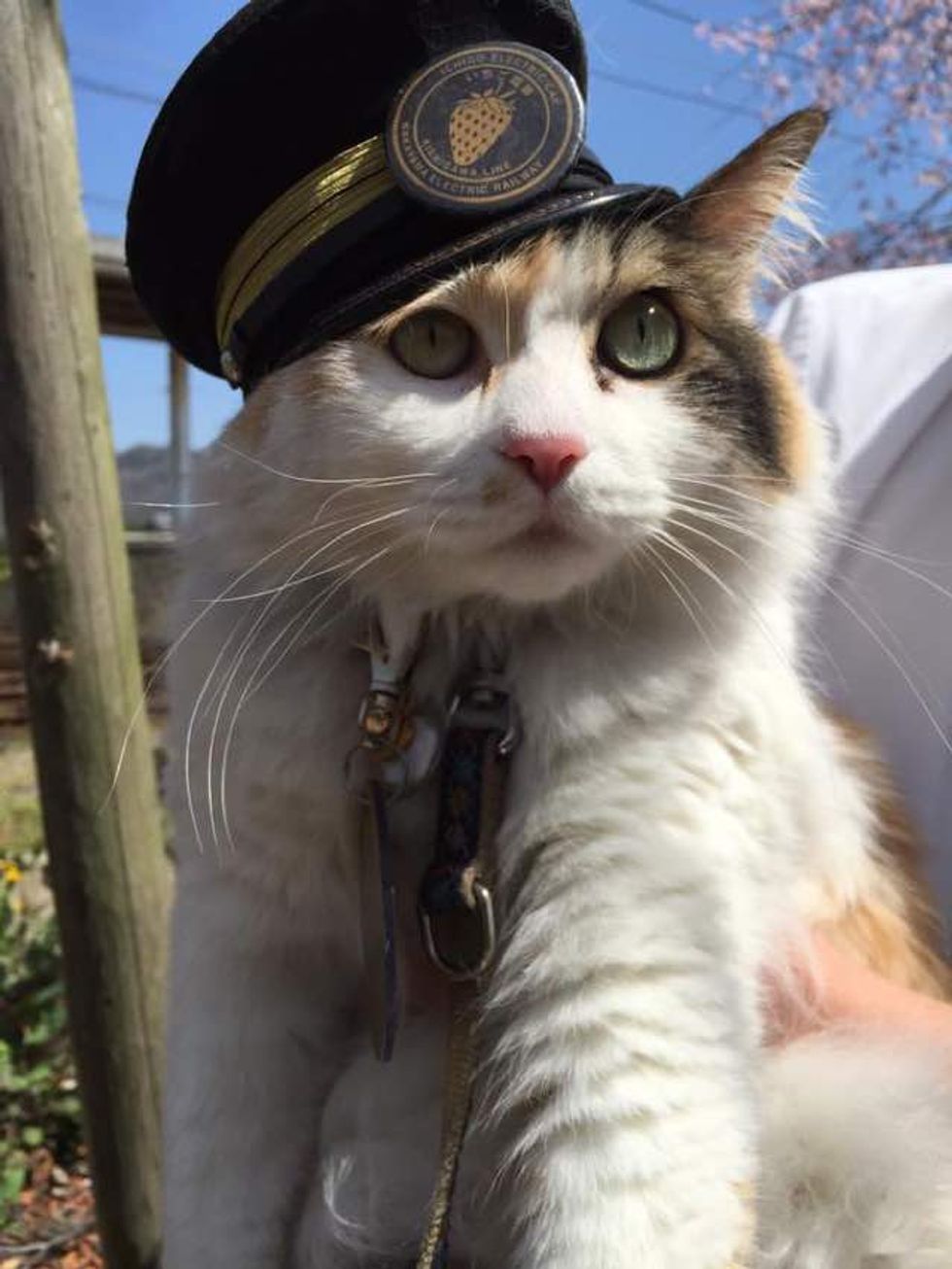 Soon after Nitama took office at the station, she and the station crew visited the newly finished monument to pay respects to her predecessor Tama.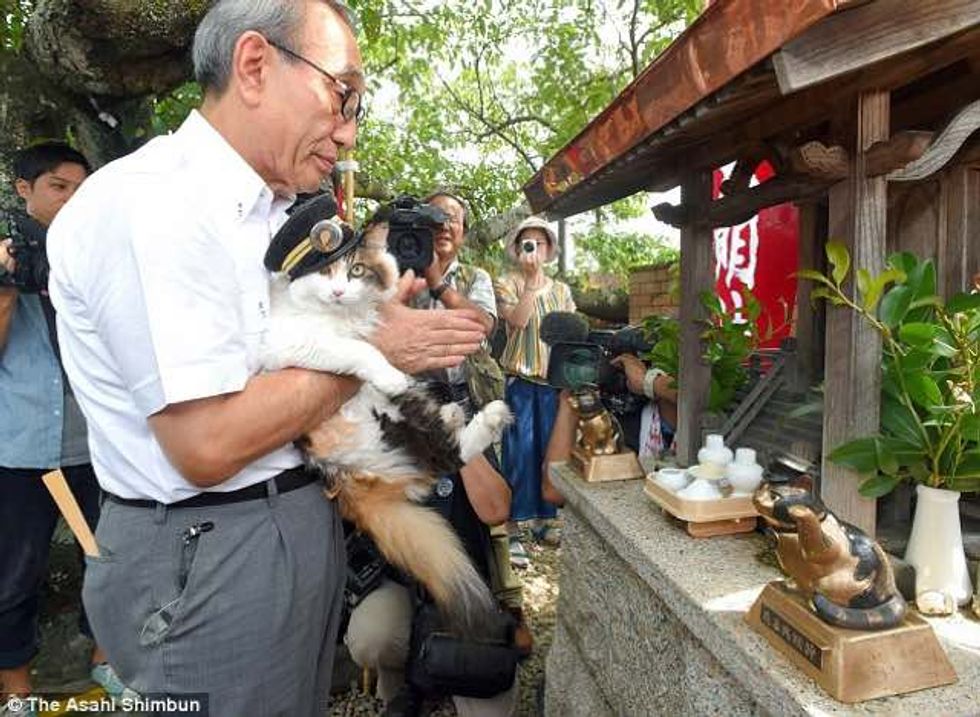 Kishi Station
Nitama born in Okayama City was found under a car on a rainy day before being adopted by Okayama Electric Tramway.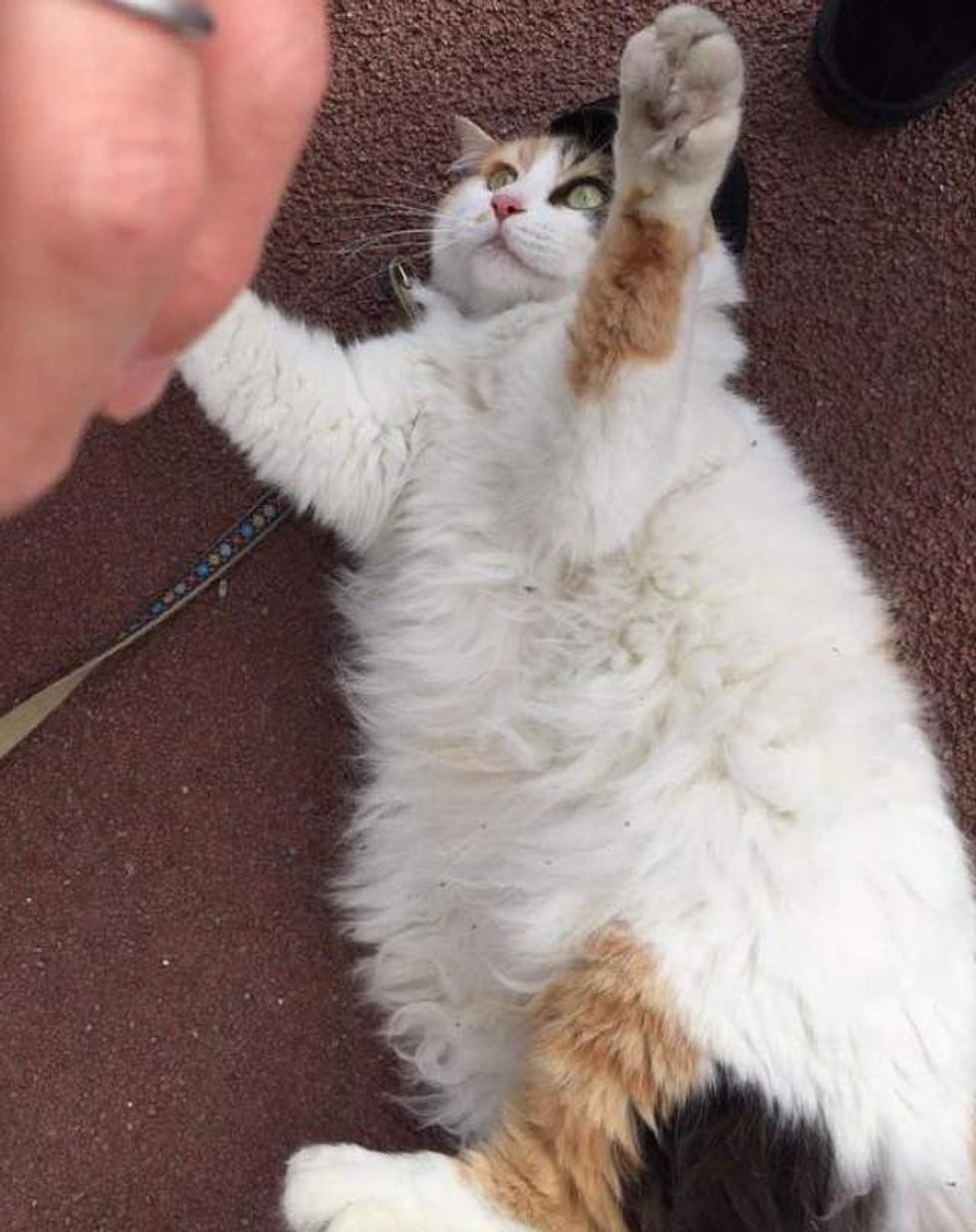 Kishi Station
Yukako Nakahashi, a 42-year-old office worker said "(Nitama) looked more dignified than when I saw her a few years ago, and she seems to have got more used to her job." (Japan Times)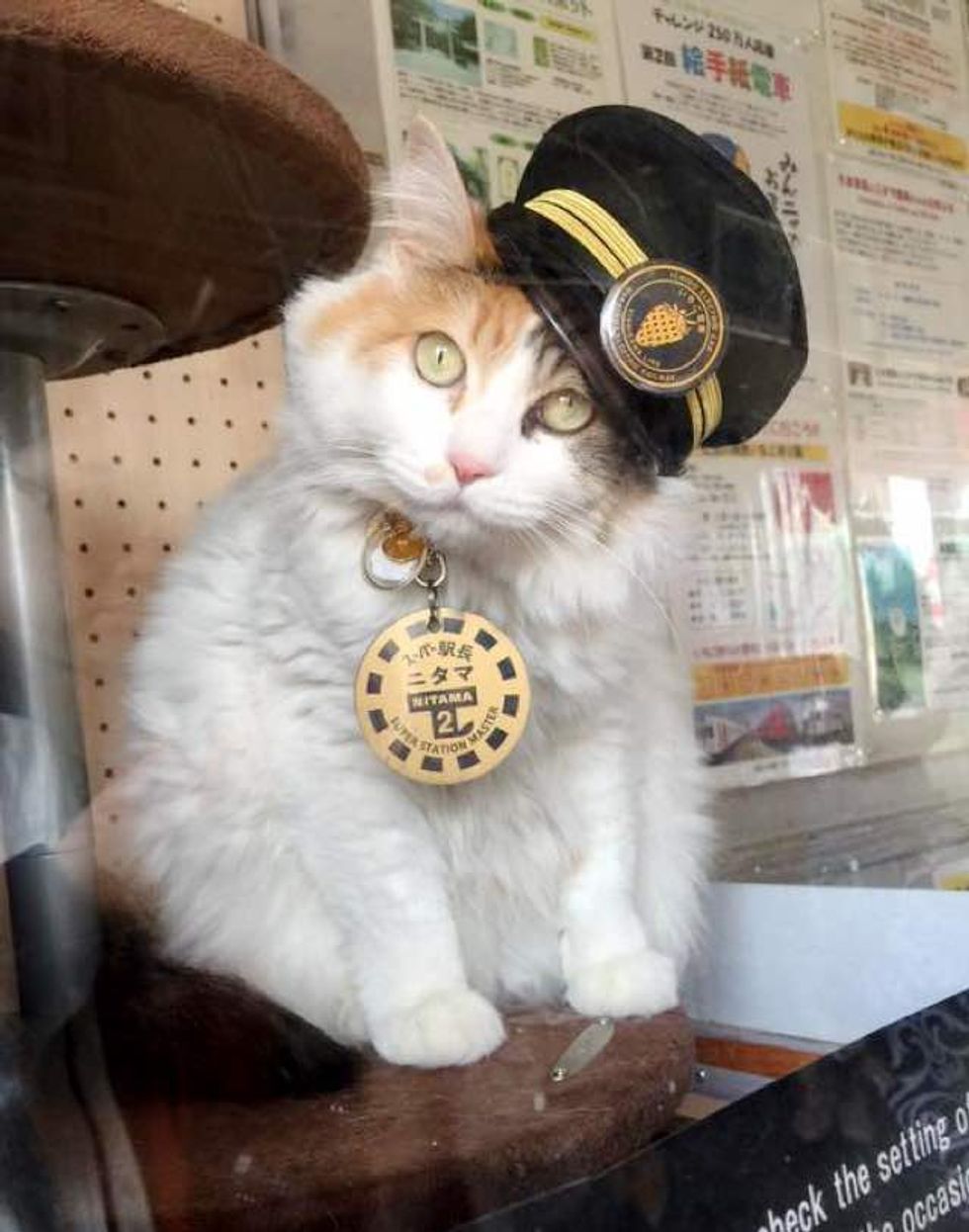 Kishi Station
Share this story with your friends!