Officer J. Huggins saved a little sick kitten without a home. He picked up the tiny calico and brought her to a shelter to get medical attention. After learning that many cats from the shelter are in need of foster homes, he decided to take the kitten home so that she could get the best care and thrive.
Front Street Animal Shelter wrote: "Officer Huggins responded to a call for a sick kitten that had been abandoned in South Sacramento. After finally locating the kitten he rushed her to our veterinary team to be evaluated. She was safe at the shelter, but Officer Huggins knew she would thrive in a foster home. Knowing we have lots of kittens needing foster, Officer Huggins opted to take the baby home! Life is good on Front Street thanks to our humane officers."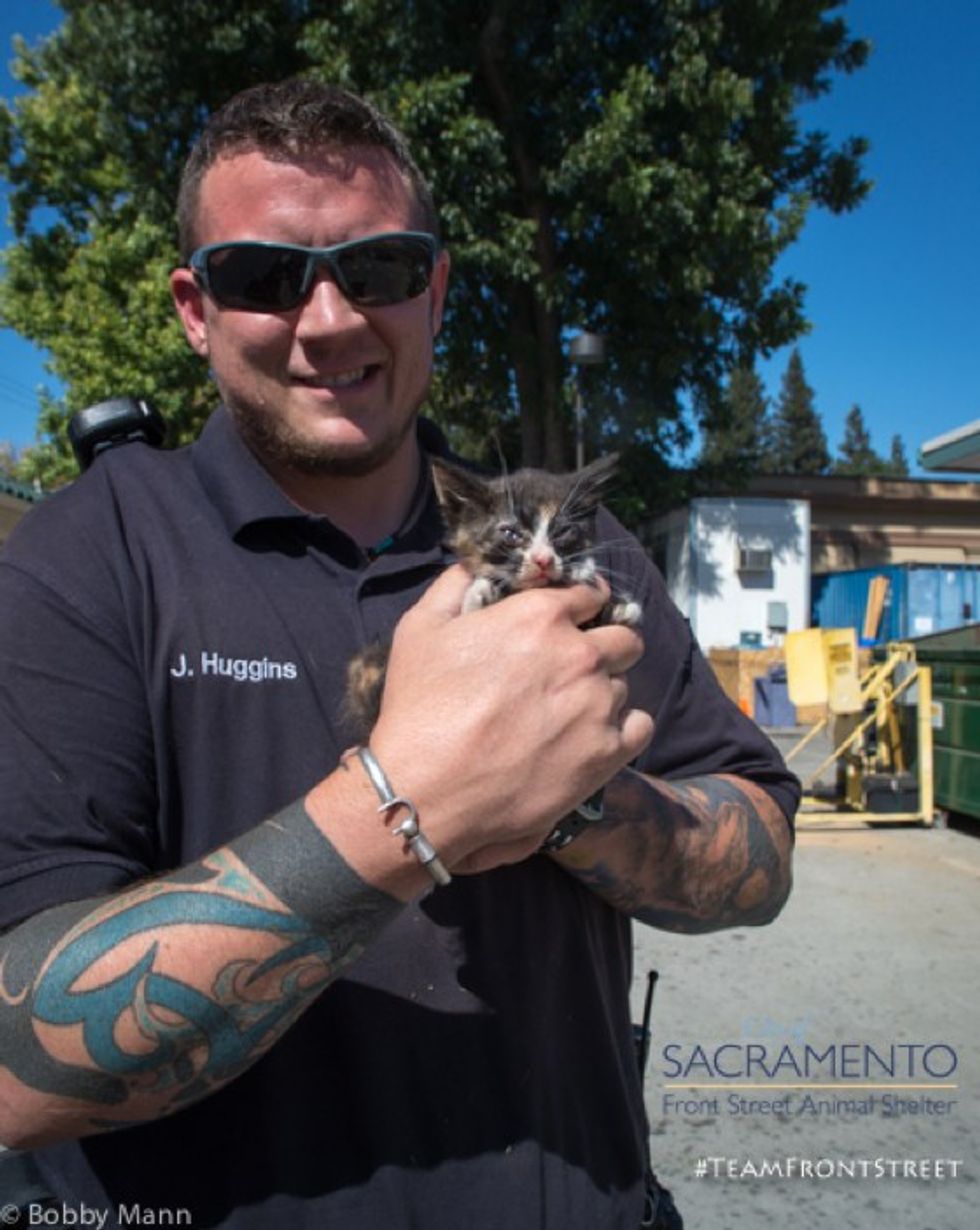 Photo by Bobby Mann. Follow Front Street Animal Shelter - City of Sacramento on Facebook.