A little calico kitten was found outside without a mother. She was not doing so well until a kind woman took her in and paired her up with a tiny canine friend who was rescued from an uncertain fate.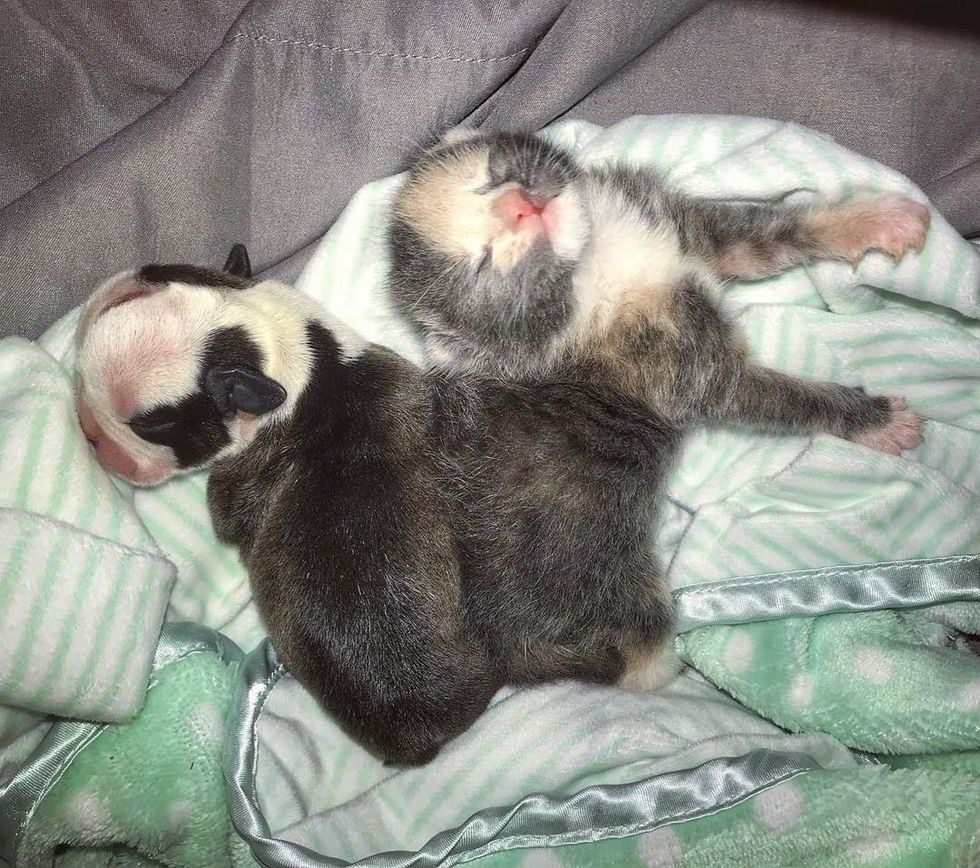 Road Dogs and Rescue
Broccoli the kitten was just a few days old when she was found by a Good Samaritan and taken to Hope For Paws, a rescue group in Beverly Hills, California.
Meanwhile, a little newborn English Bulldog, named Barnabus Rex, came to Road Dogs and Rescue, in need of special care. "He was surrendered to my rescue the day he was born due to a cleft palate. He can't nurse and needs to be tube fed," Nikki, founder of Road Dogs and Rescue, told Love Meow.
Laura Labelle of The Labelle Foundation offered to foster the special needs puppy. At the same time, she learned about the kitten who was fading and needed help. She couldn't say no and took her in as well.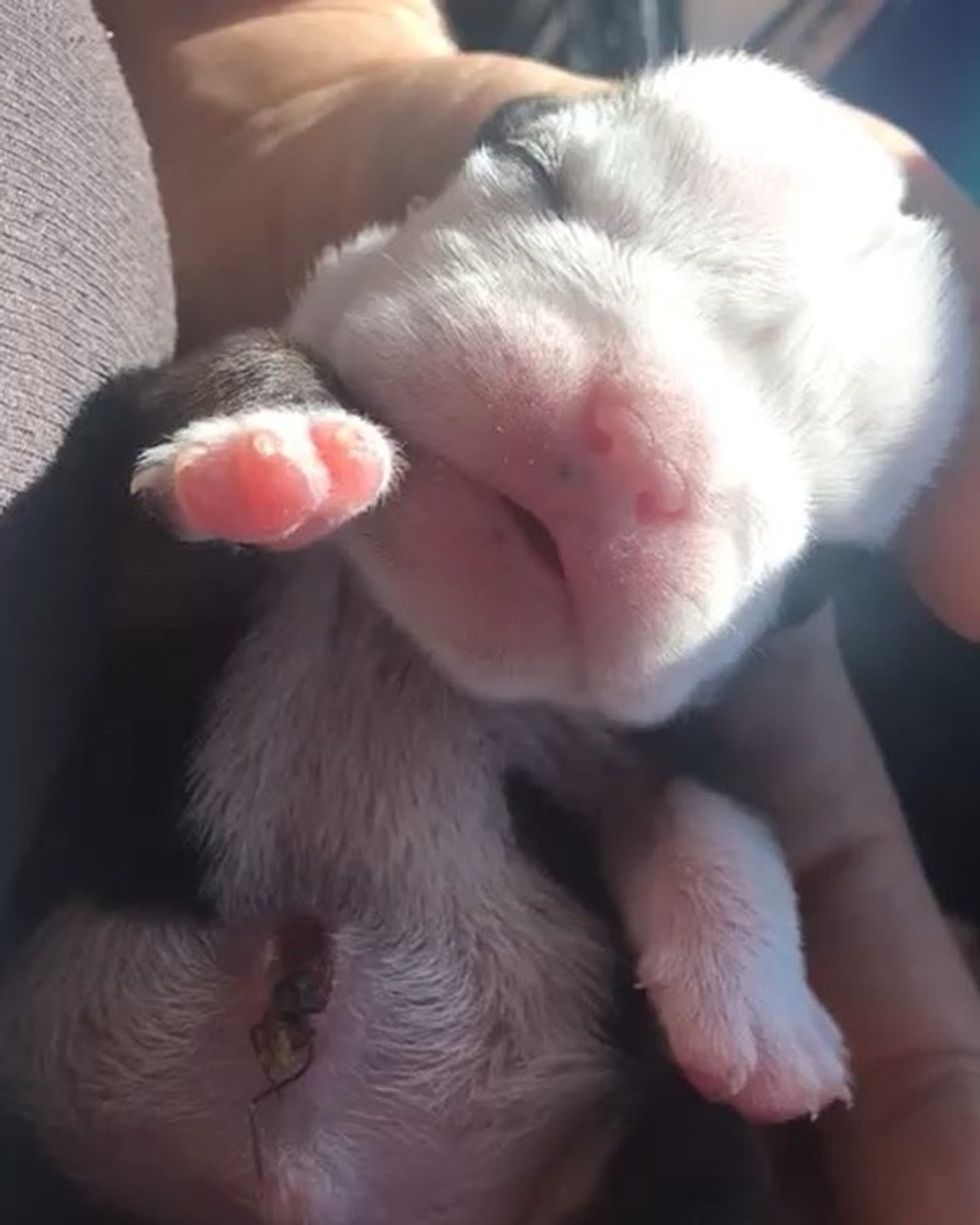 Road Dogs and Rescue
"Barnabus Rex and Broccoli just came to me on the same day. I know newborns need as much stimulation as possible to stay in their bodies and thrive," Laura told Love Meow.
Laura fosters primarily orphaned and special-needs puppies, but when she knew that Broccoli needed a foster mom, she took her in with open arms. With round-the-clock bottle feeding, the little kitten was brought back from the brink.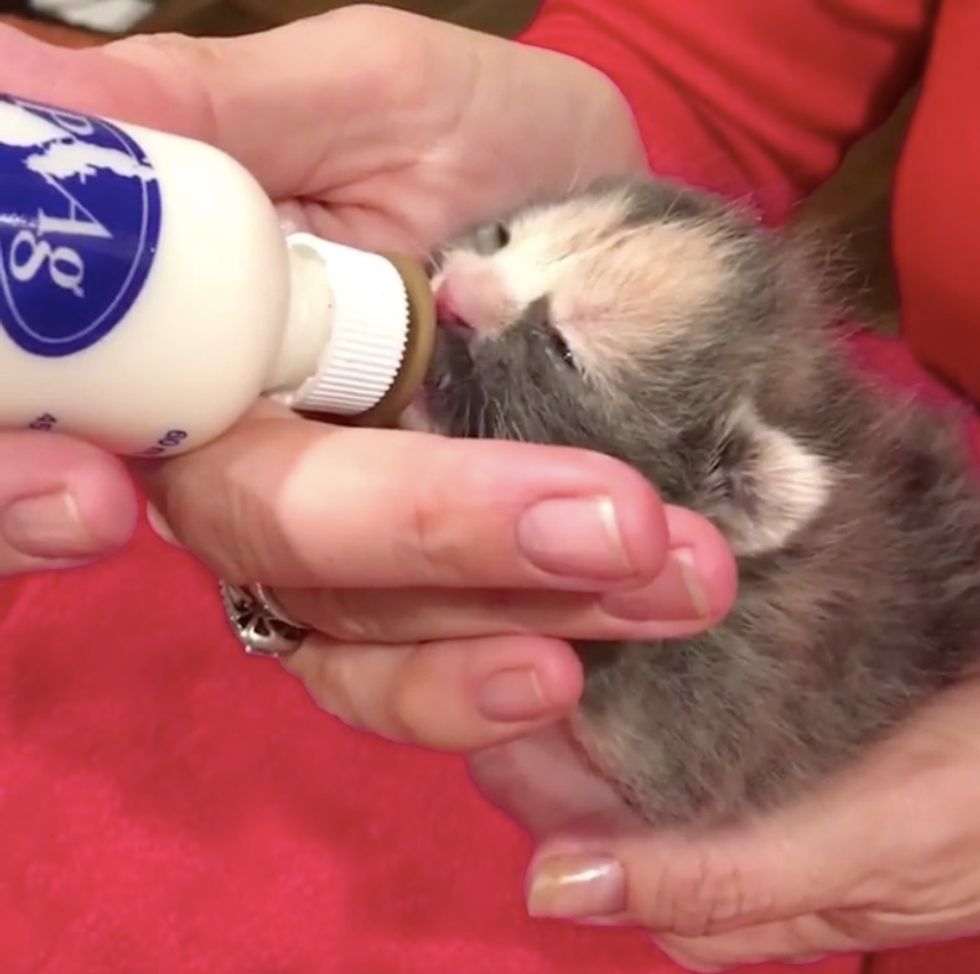 The Labelle Foundation
The rescued babies needed a friend, so Laura introduced them to each other.
"I put them together and they instantly found each other. They snuggle and chew/suck on each other all day long. Species means nothing to them, it's comfort and love," Laura said.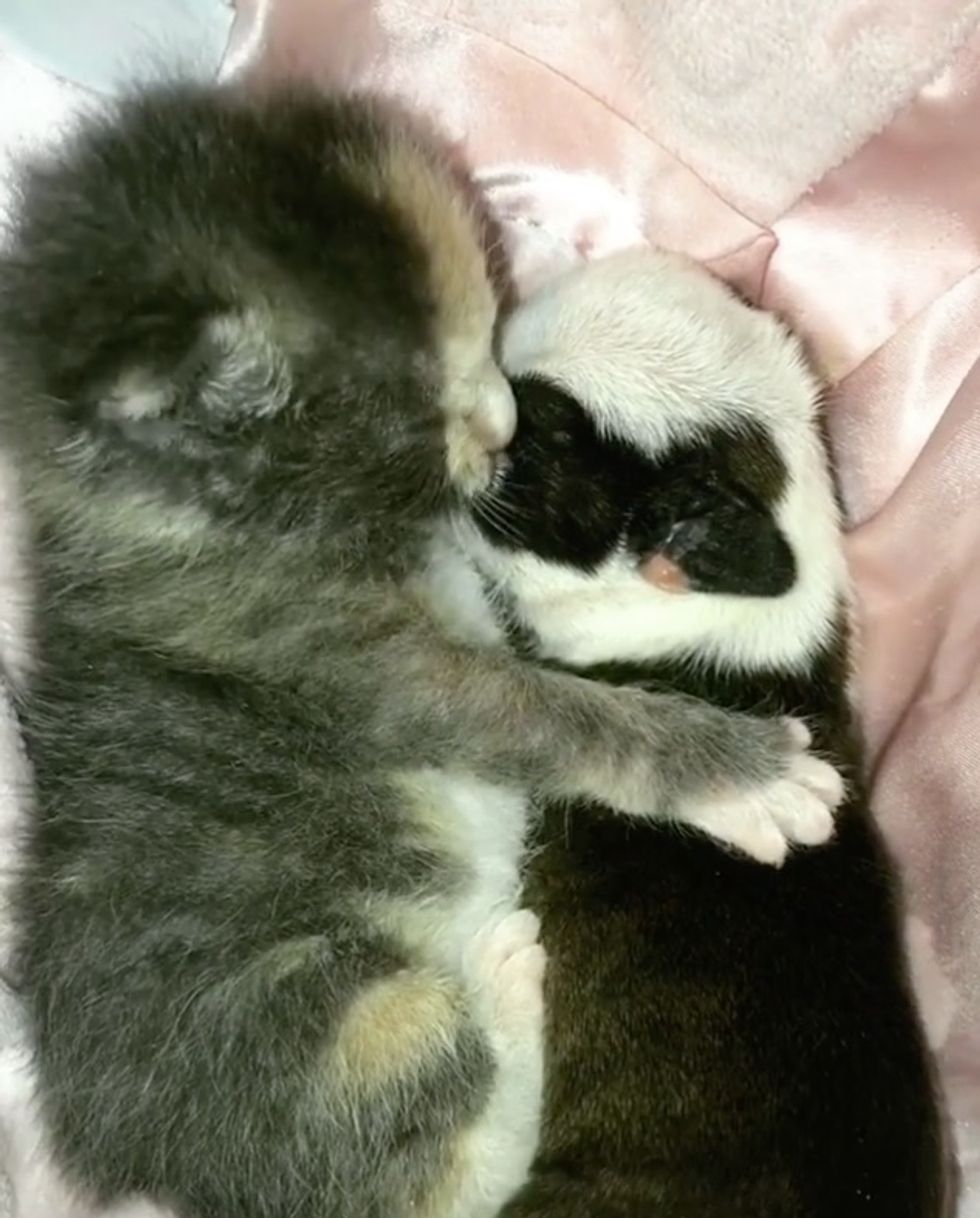 The Labelle Foundation
"Cleft palate babies are tough and every day is a gift," Laura added.
Laura keeps the puppy fed and healthy by tube feeding him every couple of hours while doing the same for the kitten, bottle feeding her around the clock.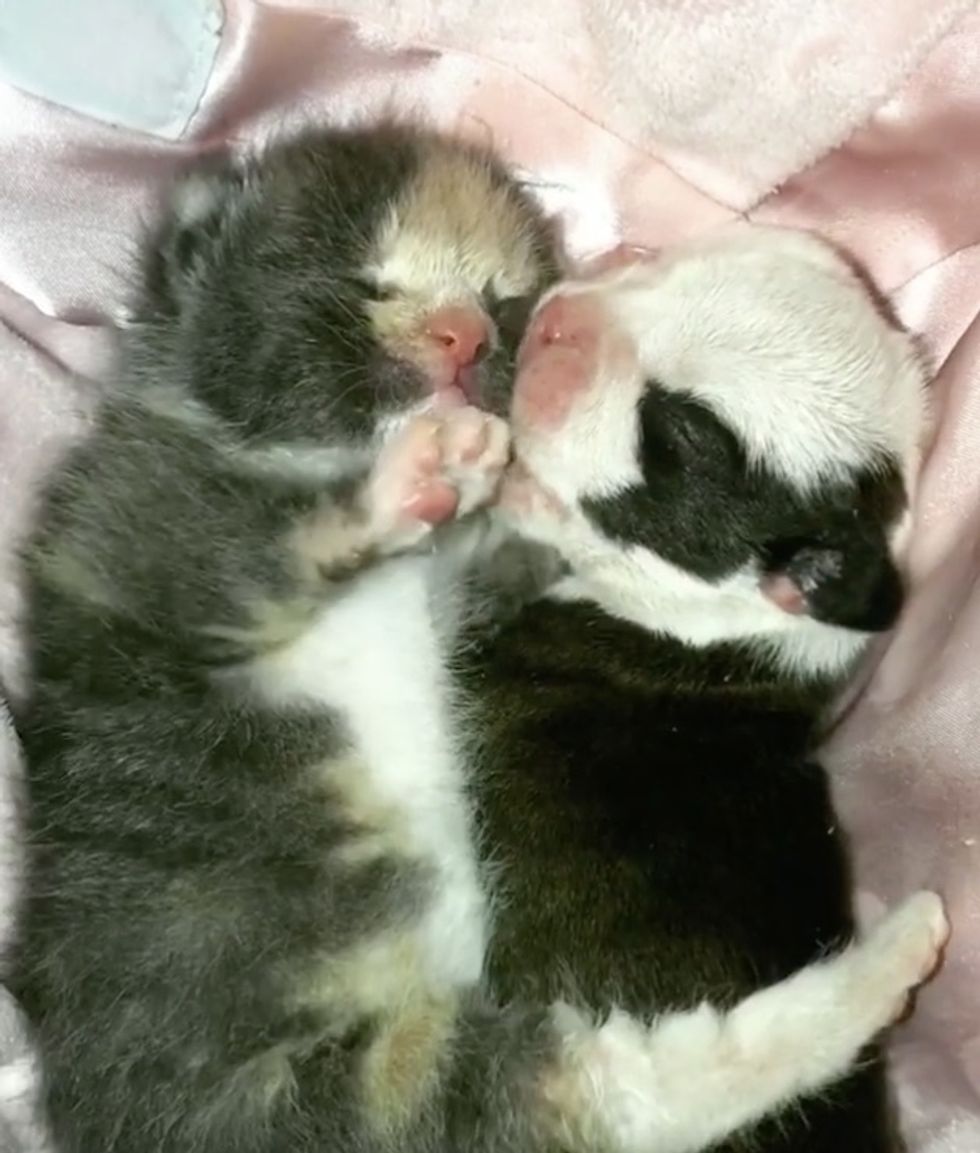 The Labelle Foundation
The two furry friends are now thriving in foster care.
"They love each other. Broccoli is two weeks old and Barnabus Rex is 10 days old. They do not judge each other, they just seek each other's love and comfort," Laura added.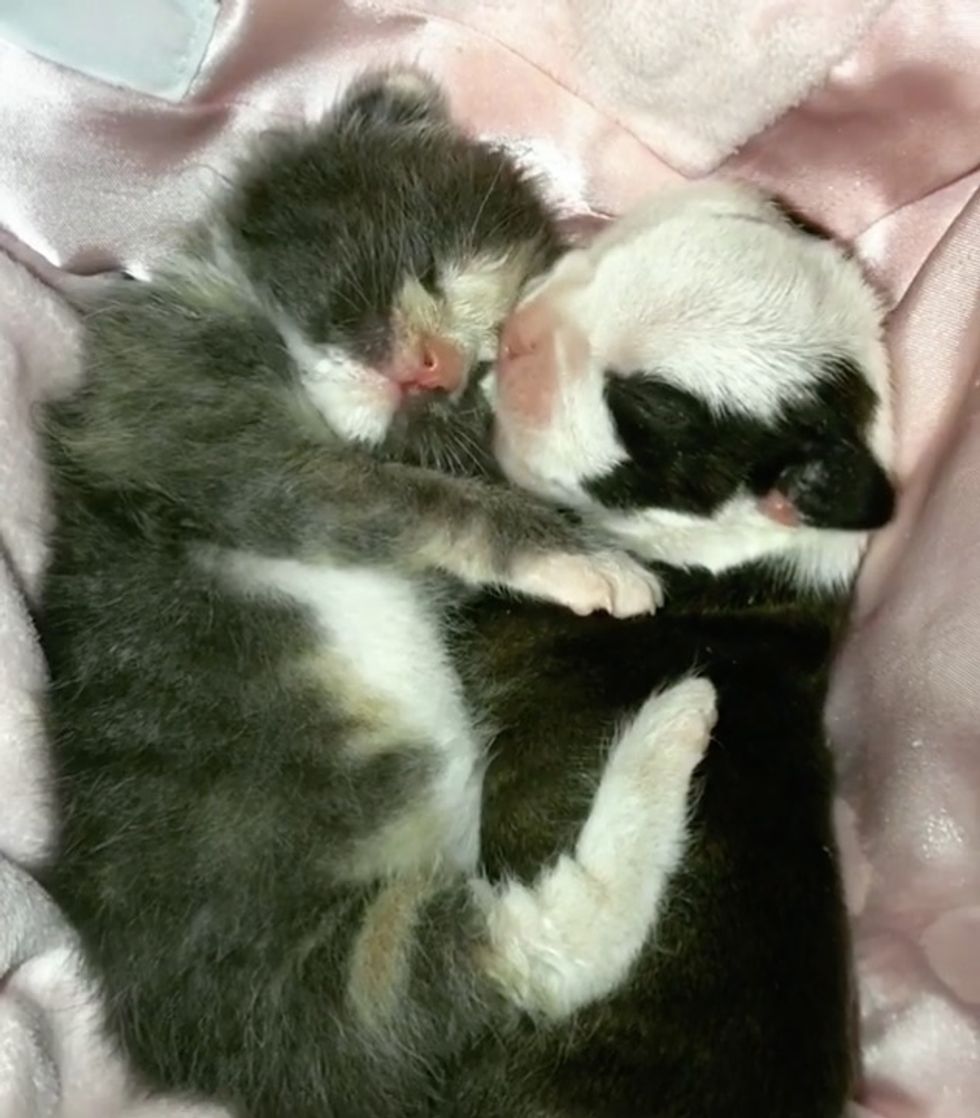 The Labelle Foundation
The snuggly friends share a beautiful bond. They keep each other company as they grow bigger and stronger every day.
"I'm excited to see what happens in another week when they start playing," Laura told Love Meow.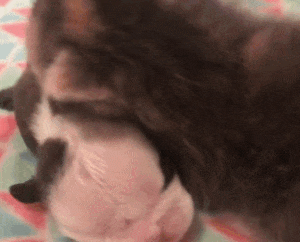 The Labelle Foundation
Follow their updates on The Labelle Foundation. If you would like to support their rescue efforts, check out Road Dogs and Rescue and Hope For Paws to see how you can help.
The two furry babies love each other! This will melt your heart!
Share this story with your friends!

Related story: Dog Becomes Foster Mom to Nearly 100 Kittens After She Lost Her Best Cat Friend