Two orphaned kittens needed a mom while at the same time a rescue dog mama was mourning over her lost puppies.
When two local rescue groups decided to pair them up, something beautiful happened.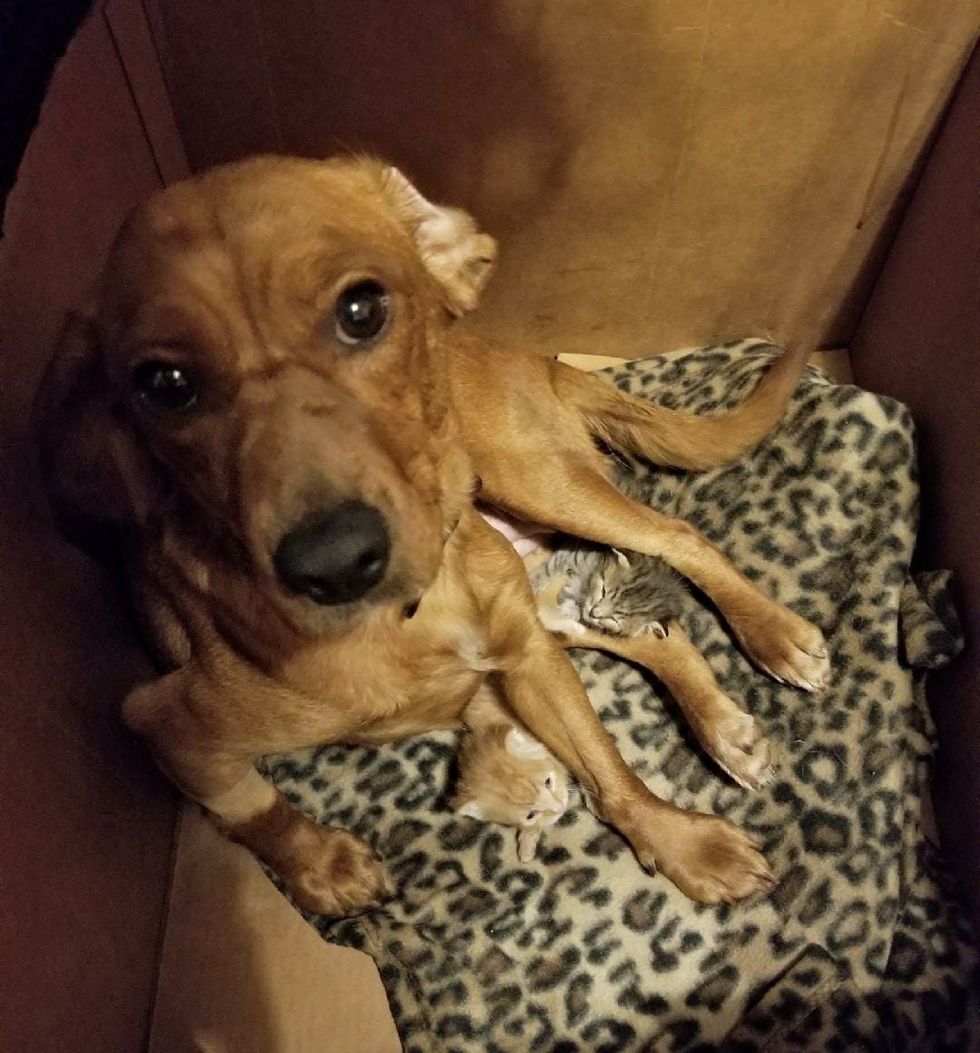 Wanna-Be Pet Rescue
Rebecca Hetherington of Wanna-Be Pet Rescue (in Mount Carmel, Pennsylvania) took in two orphaned kittens who were in need of motherly love. They were saved from the city shelter at only a few weeks old.
Meanwhile, at Mommy and Me Rescue (in Mount Carmel, Pennsylvania), a beautiful mama dog was devastated by the loss of her puppies. "Dorothy was surrendered by her owner when she was pregnant. Sadly she tested positive for whip worm and Lyme disease — this is probably what caused her to go into premature labor," Carol Kalinowski of Mommy and Me Rescue told Love Meow.
None of her seven puppies survived, and Dorothy was heartbroken. She had to be admitted to the hospital for treatment to help her recover. During those two days, all she did was pace and cry, searching for her puppies and mourning for them.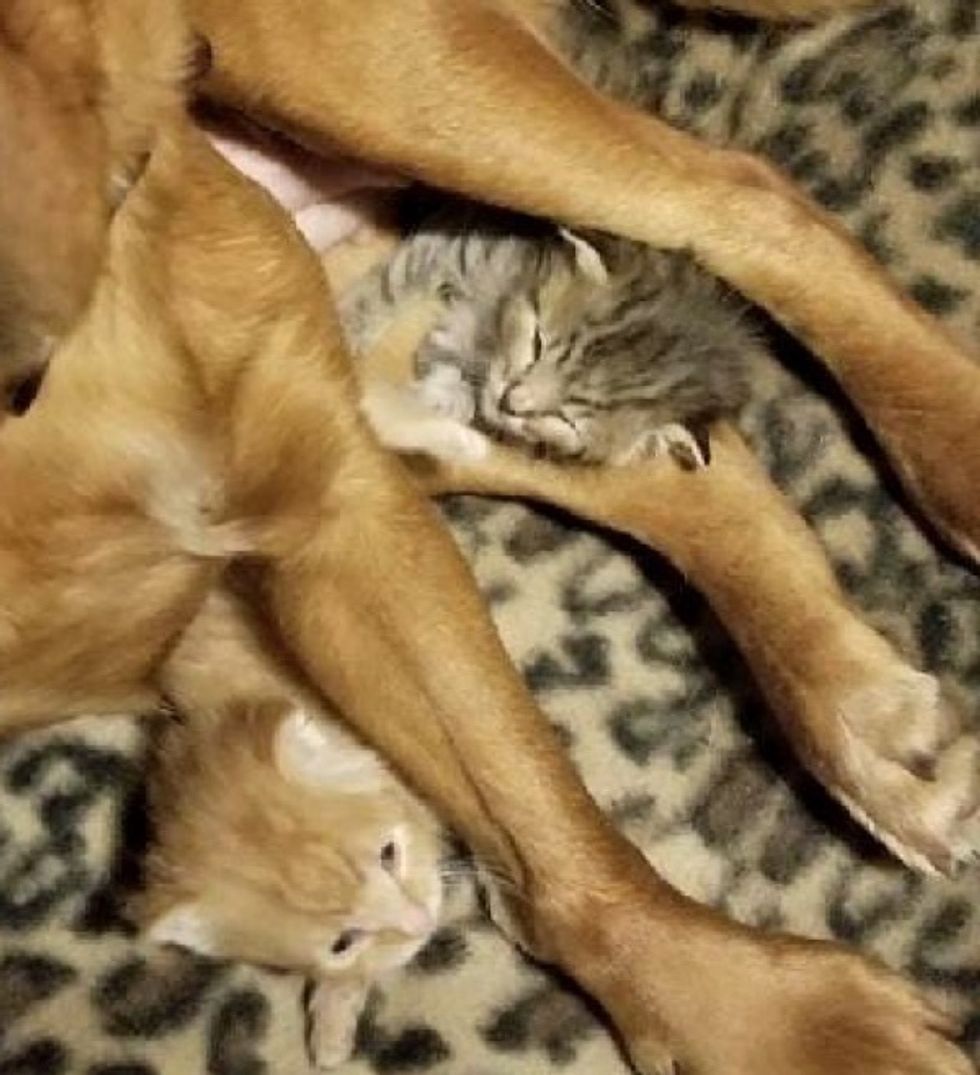 Wanna-Be Pet Rescue
"When we got her home, she immediately ran to the spot where she had gone into labor to see if they were there. She then searched the house and whined for hours. We gave her small stuffed toys because sometimes a dog will use them as a 'pretend' baby to comfort them. Dorothy continued mourning and searching," Carol told Love Meow.

To help her overcome depression, Carol reached out to Rebecca, hoping to find some kittens who needed a mom to care for them. That's when the pair of feline babies came to mind.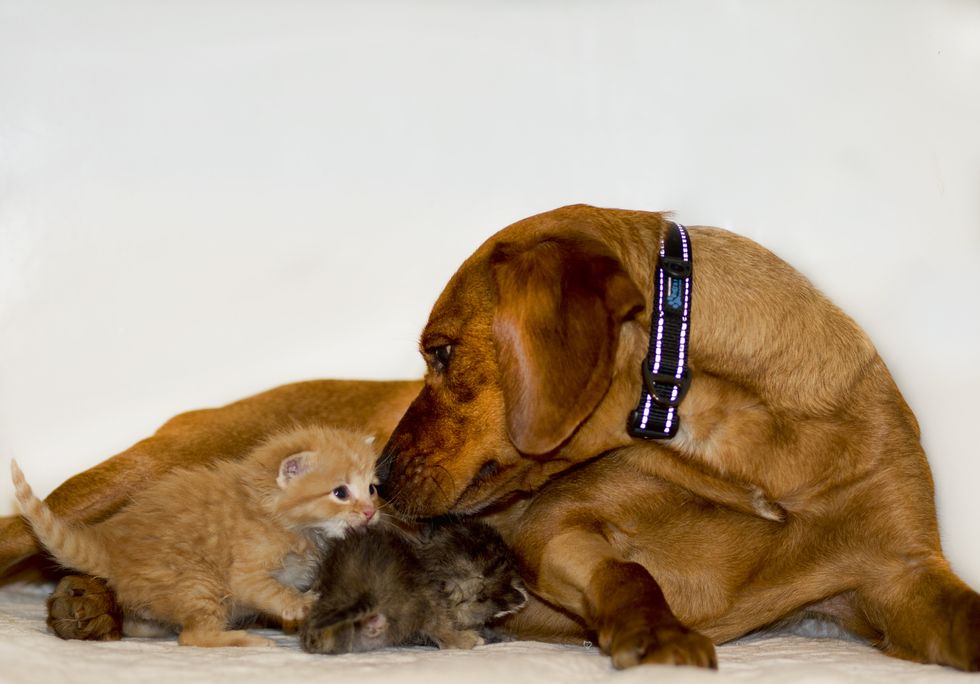 Mommy & Me rescue
A few hours later, they got the kittens to meet mama Dorothy. When they first met, Dorothy was confused and not sure what they were, but it didn't take long till her motherly instinct kicked in.
"My son talked to her while I got the kittens to latch on and start nursing. After a few minutes of nursing, she was hooked, head over heals in love with her new babies," Carol told Love Meow.
"She has carefully tended to them since that moment. She doesn't leave her 'nest' other then to run to the potty and then she zooms right back to them. They nurse on her all the time, she cleans and nuzzles them."
Carol and her husband Anthony supplement the kittens with substitute goat's milk every few hours to make sure they are getting enough to eat.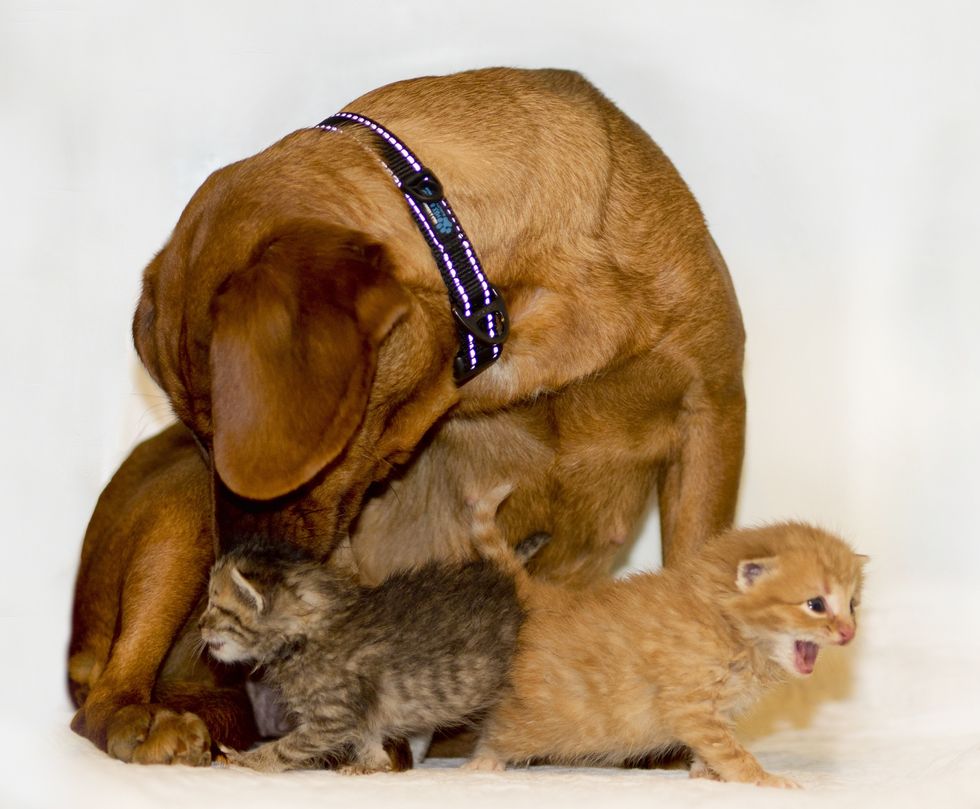 Mommy & Me rescue
With mama Dorothy's love and warmth, the kittens are thriving. After getting a full belly, the feline babies drift away snuggling and purring in their mama's arms.

Dorothy is so in love with her kittens who have healed her broken heart and made it whole again.
"This beautiful little mama dog needed babies, and these babies needed a mama. This little patchwork family is amazing," Rebecca said.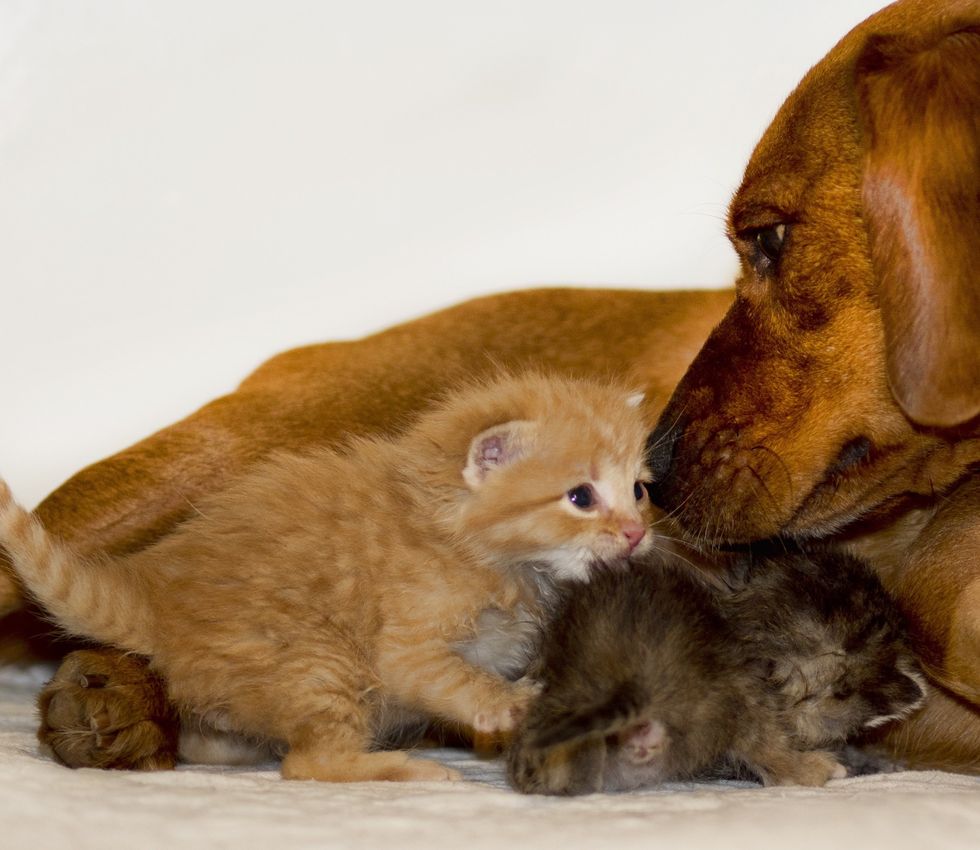 Mommy & Me rescue
Share this story with your friends. If you would like to support their rescue efforts, visit Wanna-Be Pet Rescue and Mommy and Me Rescue's website to see how you can help. Follow Mommy & Me rescue on Facebook and Wanna-Be Pet Rescue on Facebook.
Related story: Orphaned Kitten Raised by a Dog Mama Now Thinks He's a Puppy