An orphaned fawn who lost his mom to a car accident, found a new friend to cuddle with.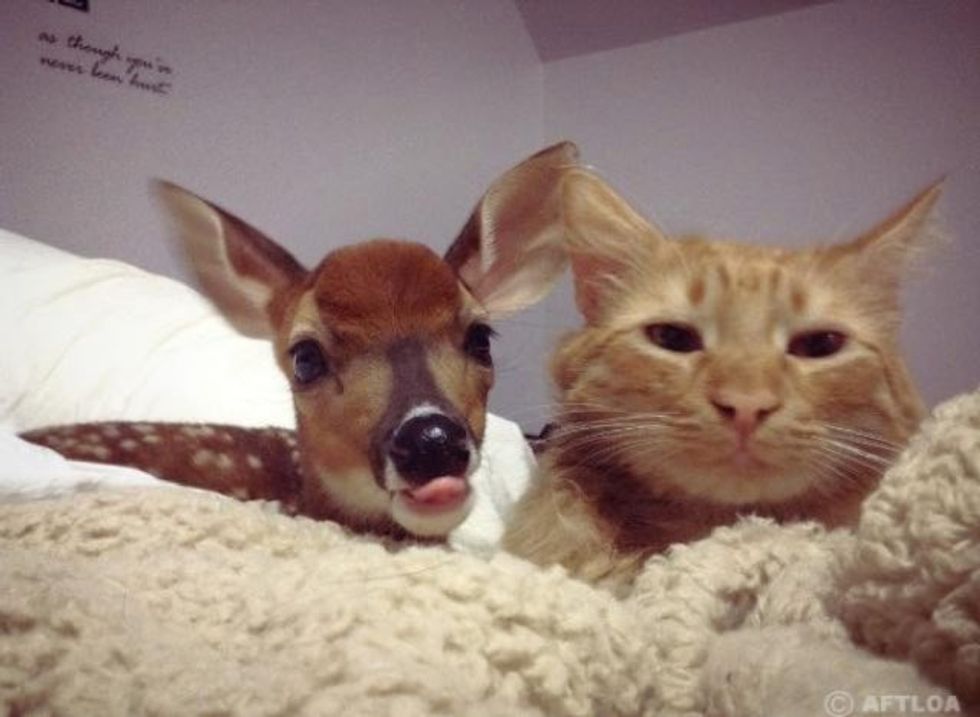 Skye the fawn lost his mama and stopped eating after that. Rescuers contacted All For the Love of Animals, an animal rescue and sanctuary in South Carolina for help.
When Skye met Oliver the ginger cat, they just bonded. Oliver seemed to understand what little Skye was going through. He stayed by his side while Samantha Joedicke of AFTLOA nursed the little guy back to health.
More info on All for the Love of Animals | sweatpantsandcoffee
Skye gives Oliver a kiss!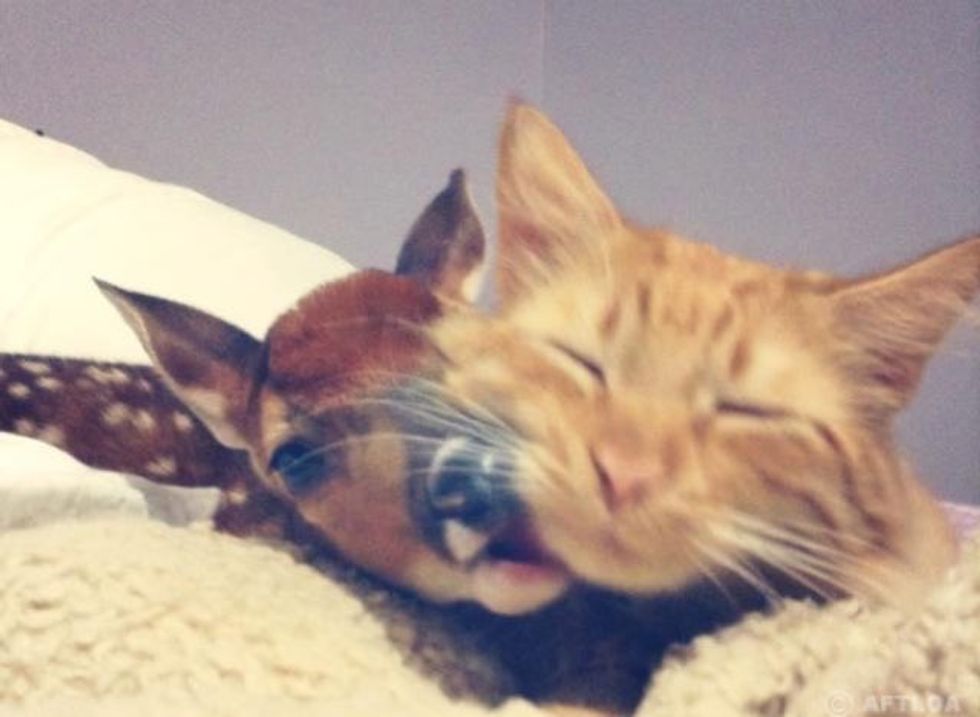 They always stay by each other, totally inseparable!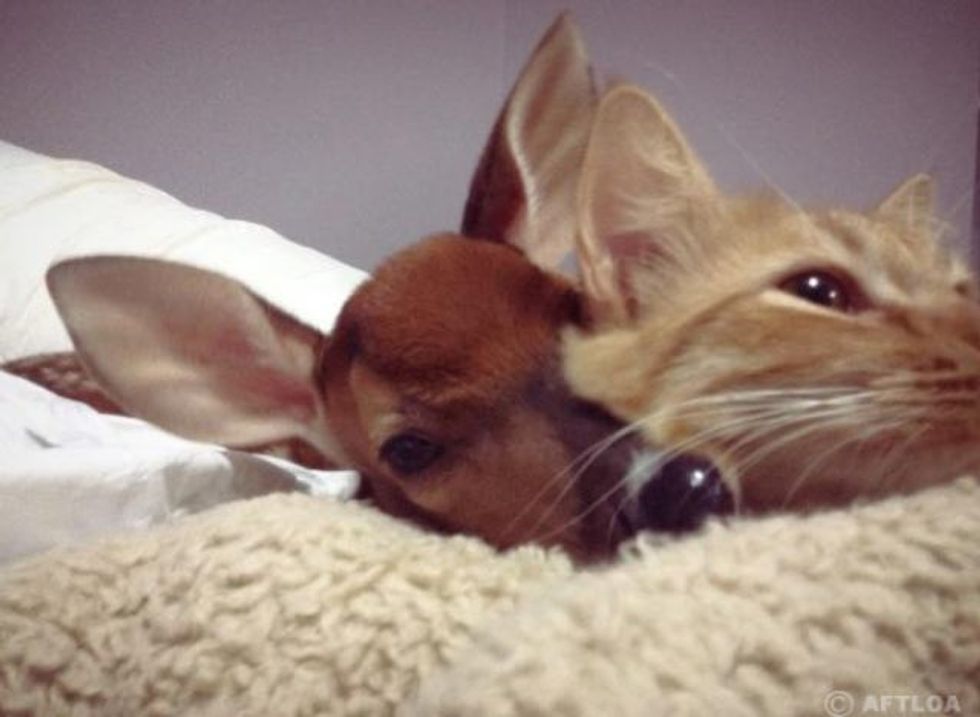 "Everything will be alright now!"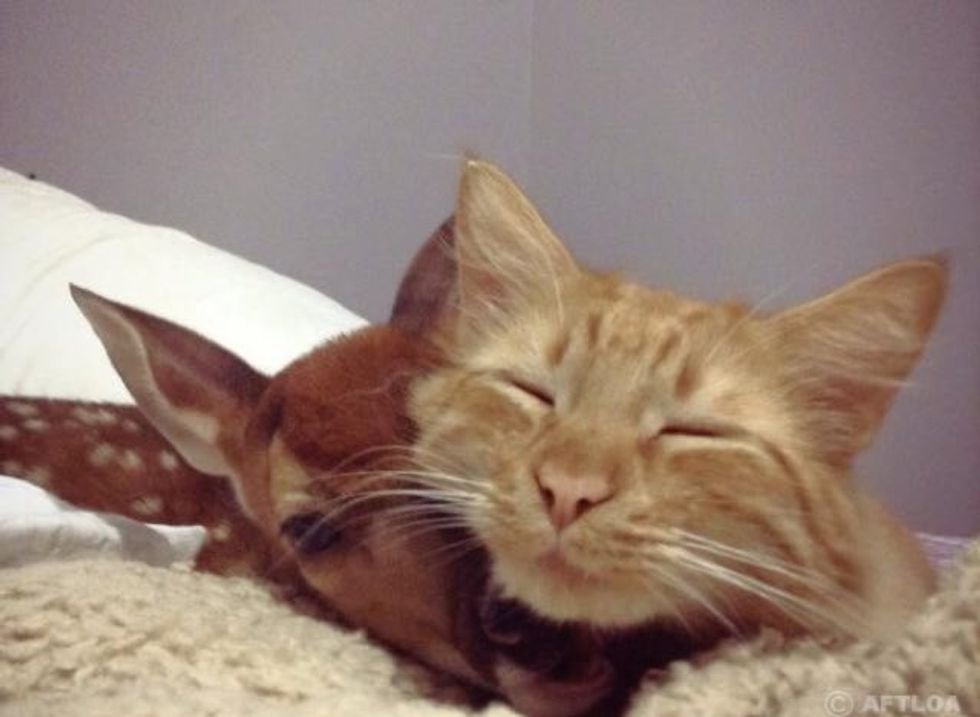 Share this beautiful story!