A 5-week-old kitten was found wandering alone by himself without a family. When a man from the rescue met the tiny motherless kitten, the kitty fell asleep in his arms and chose him as his human.

Meet Beans Pepé!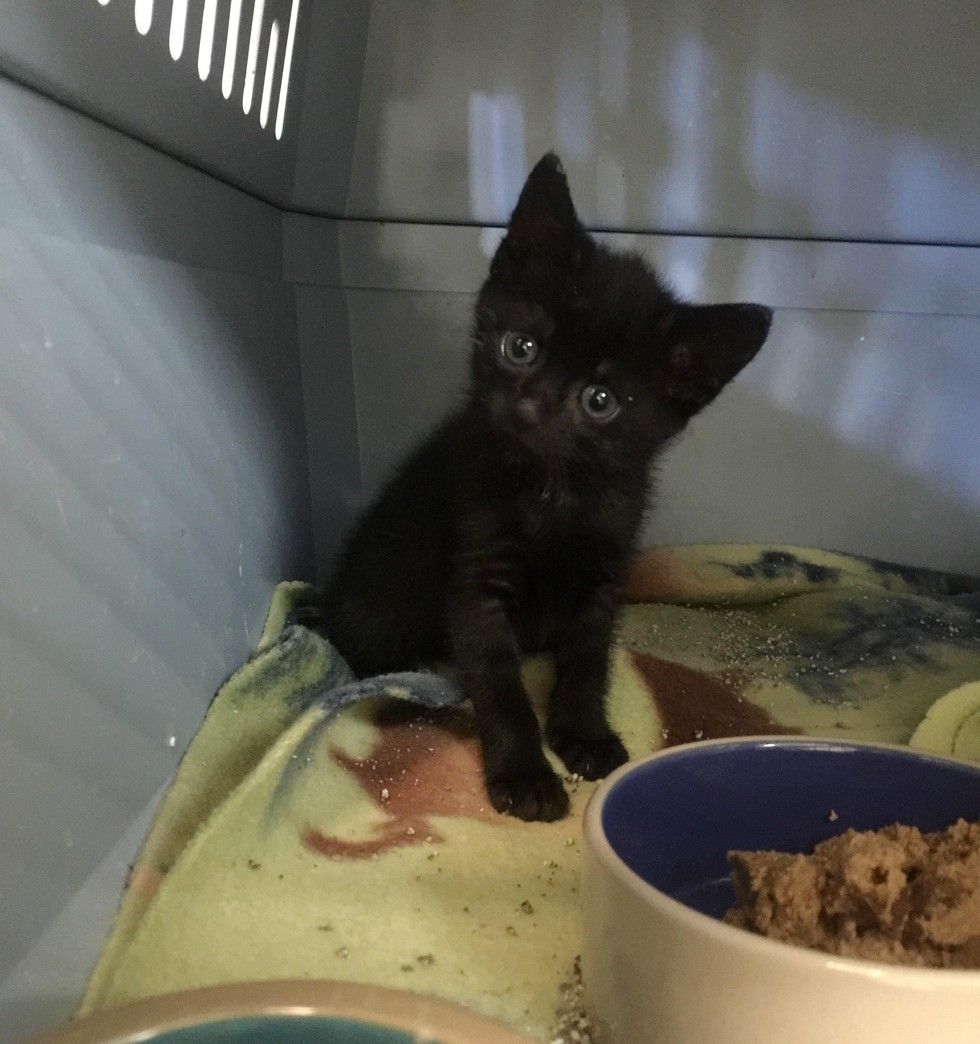 Courtesy: Luke
"He was found and brought to the Wildlife Rehabilitation Clinic at the Schuylkill Center, where I volunteer," Luke told Love Meow.

"I instantly fell for him and asked what the plan for him was. My supervisor told me he would wean the kitten, have him vaccinated and neutered, then find a home for him."

As soon as he picked up the kitten, the tiny ball of fur turned on his purr motor. Luke knew there was one thing he had to do. He immediately offered to take him in and care for him.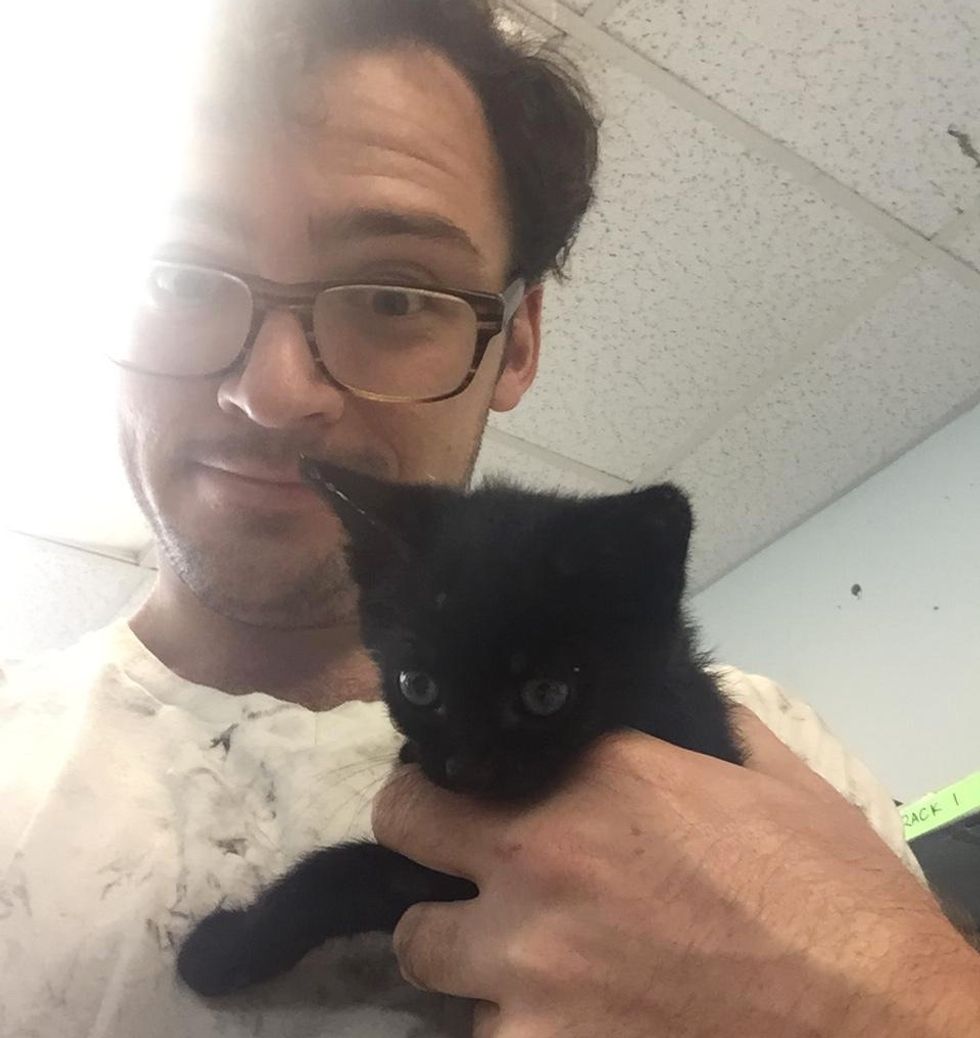 Courtesy: Luke
"He has been quietly exploring and playing since I brought him home," Luke told Love Meow.
"He's very playful, brave and confident."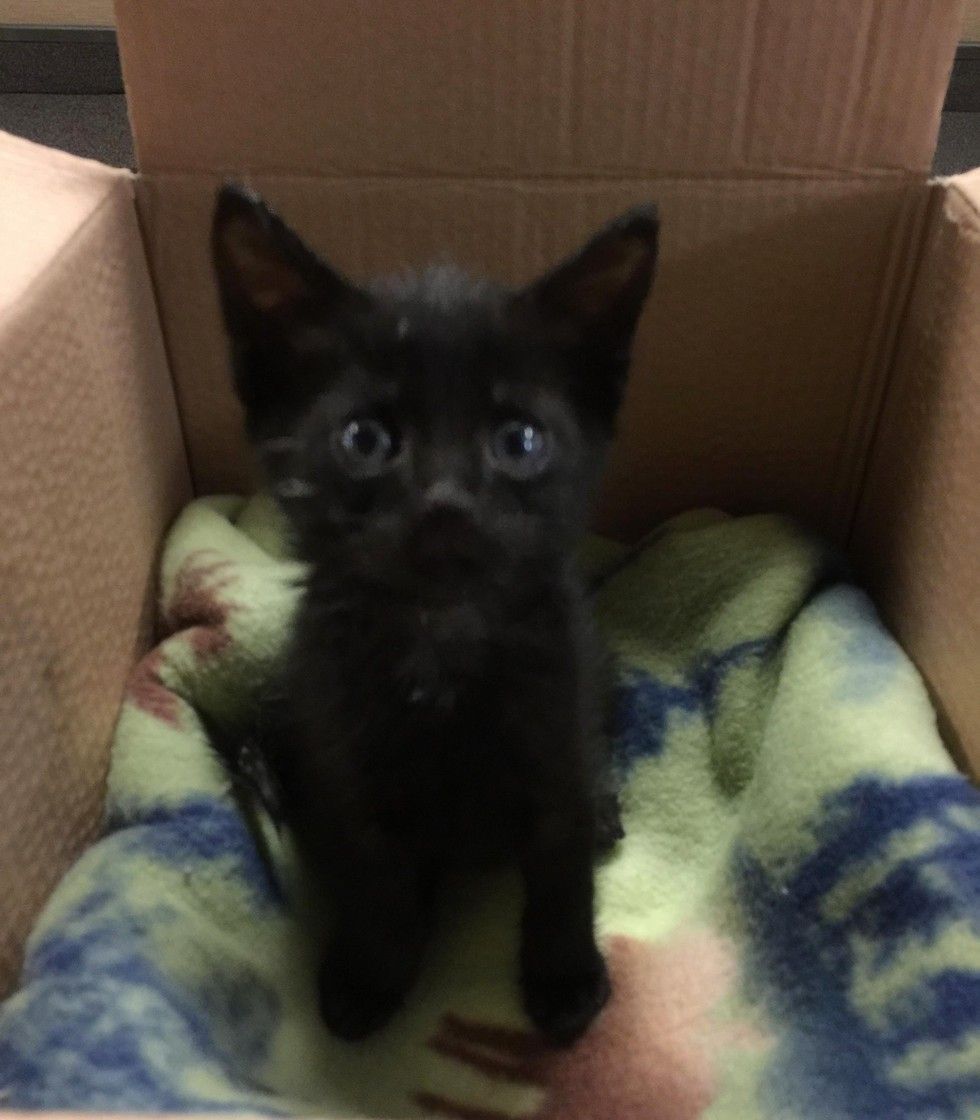 Courtesy: Luke
Beans likes to be held by his human dad and snuggles with him whenever he can.
He purrs aloud as Luke picks him up and puts him in his arms.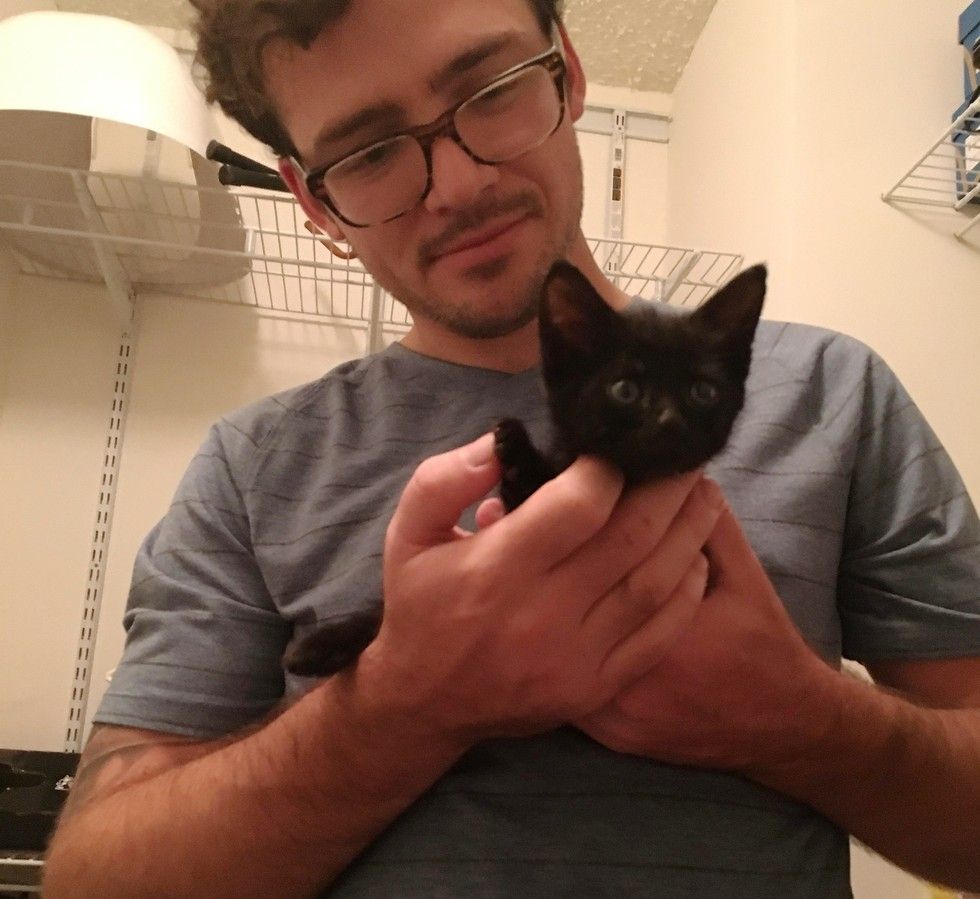 Courtesy: Luke
"He looked at me, stretched and started purring like a chainsaw as I strokes his tummy and head," Luke told Love Meow.
Beans is so relaxed that he falls asleep in his hands.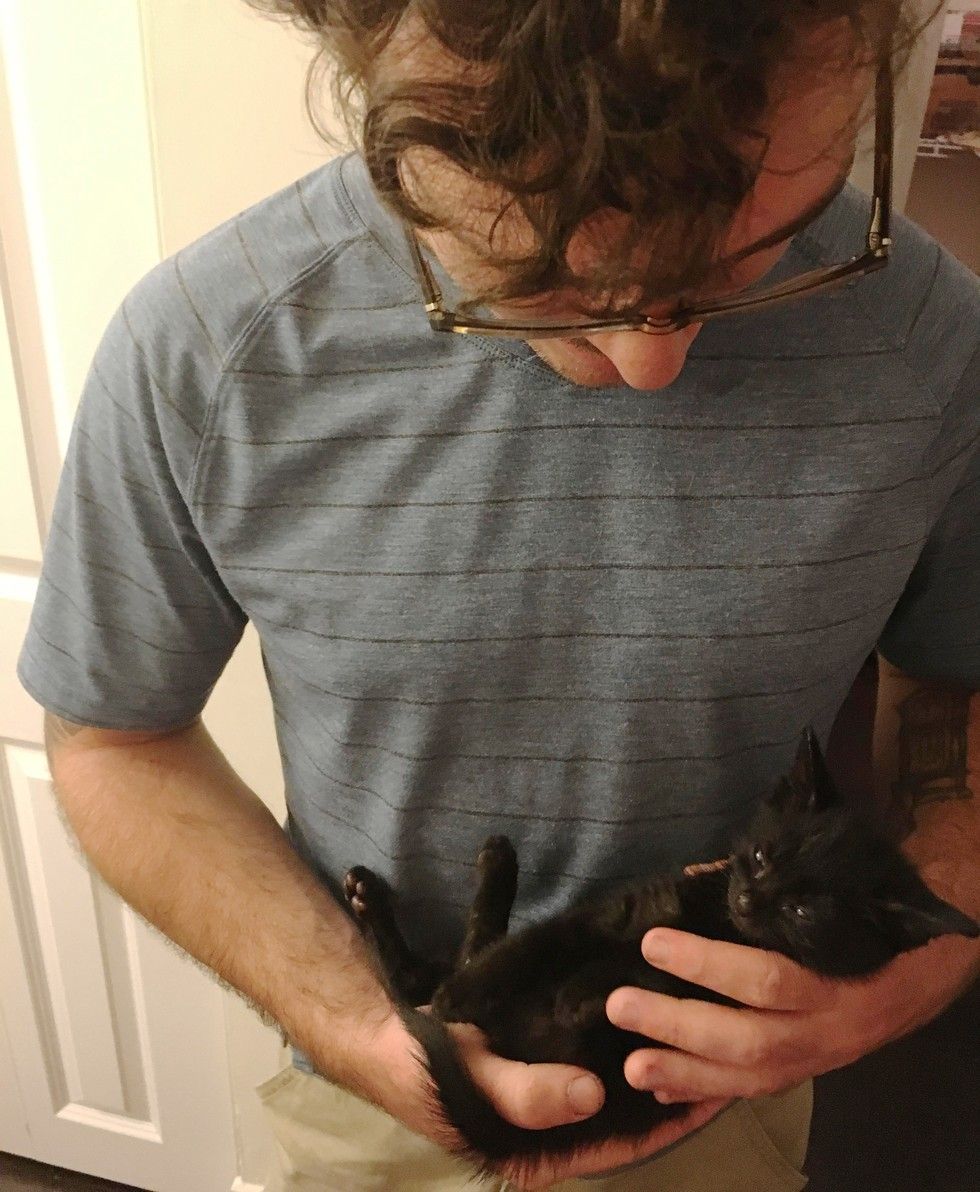 Courtesy: Luke
It brings Luke a lot of joy to see the little kitten happy, healthy and loved.
Proud cat dad!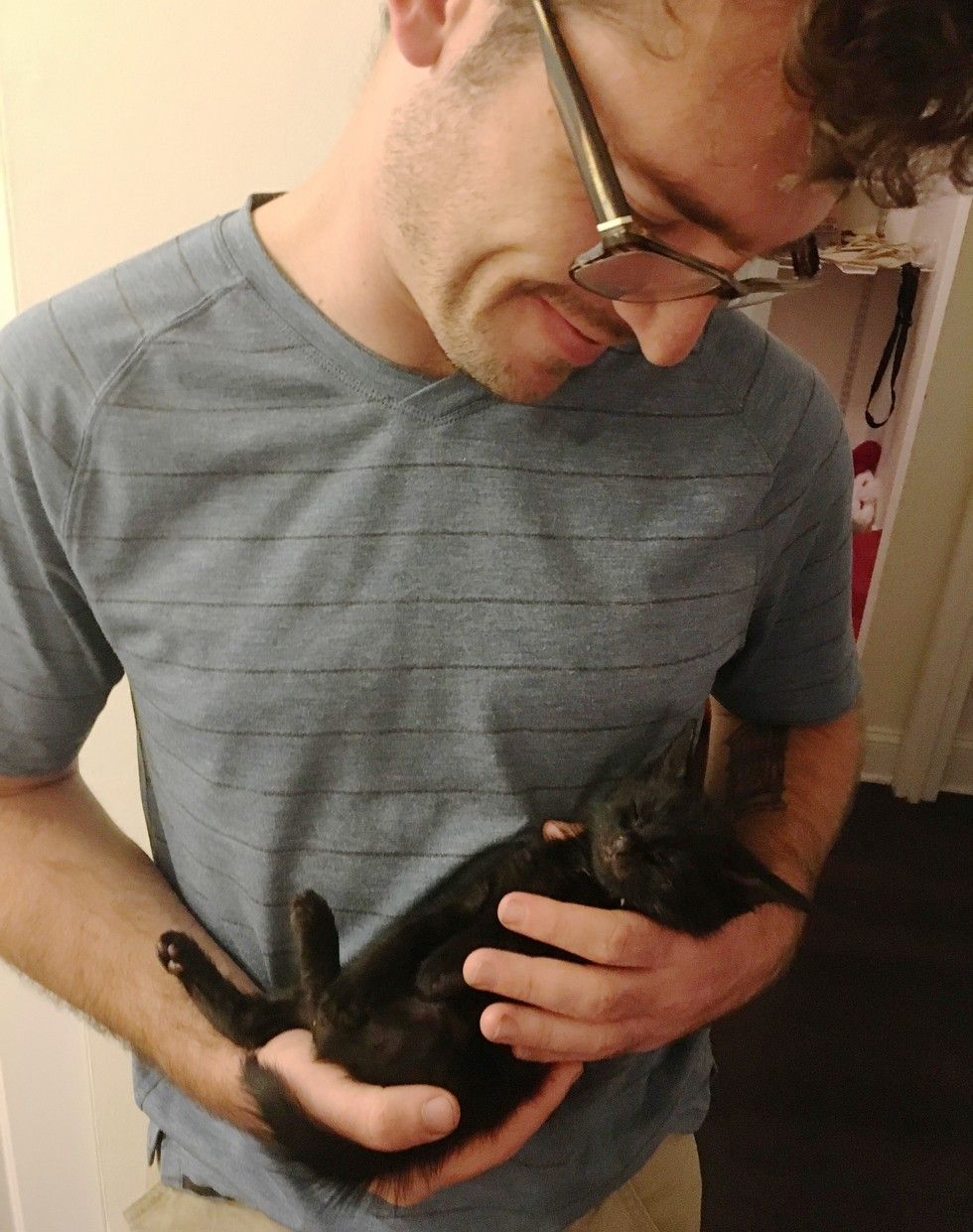 Courtesy: Luke
Luke introduces Beans to his other rescue kitties.
One of them is Butters Raul who he rescued from the shelter along with his sister. "He's going to be loved and live a long, spoiled life with his two older siblings."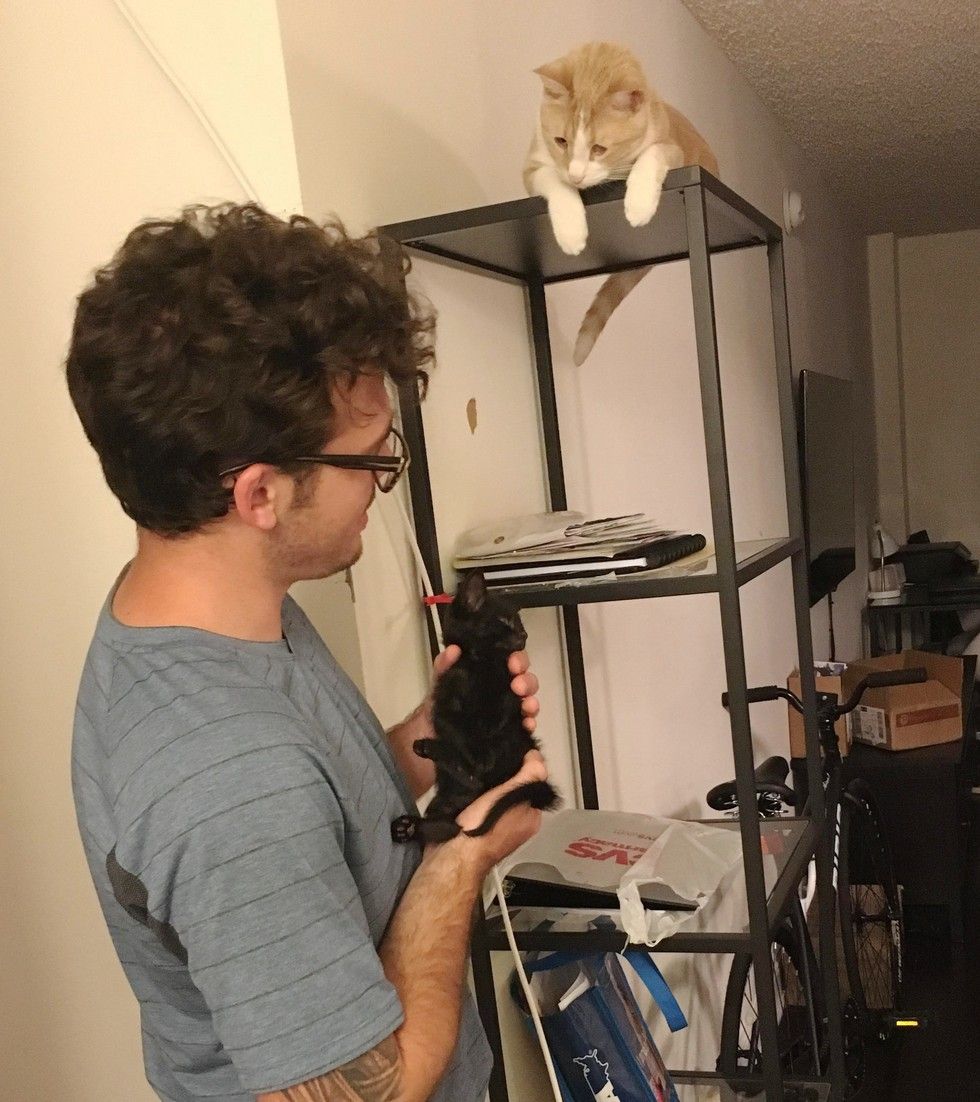 Courtesy: Luke
"This is the third time I've been adopted and they just add pieces to your life that you never knew you were missing," Luke told Love Meow.
"A fulfilling and loving life is made in part by a tiny, black, blue eyed ball of fluff in need of a home and a lap just dropping in. I can say that much for myself."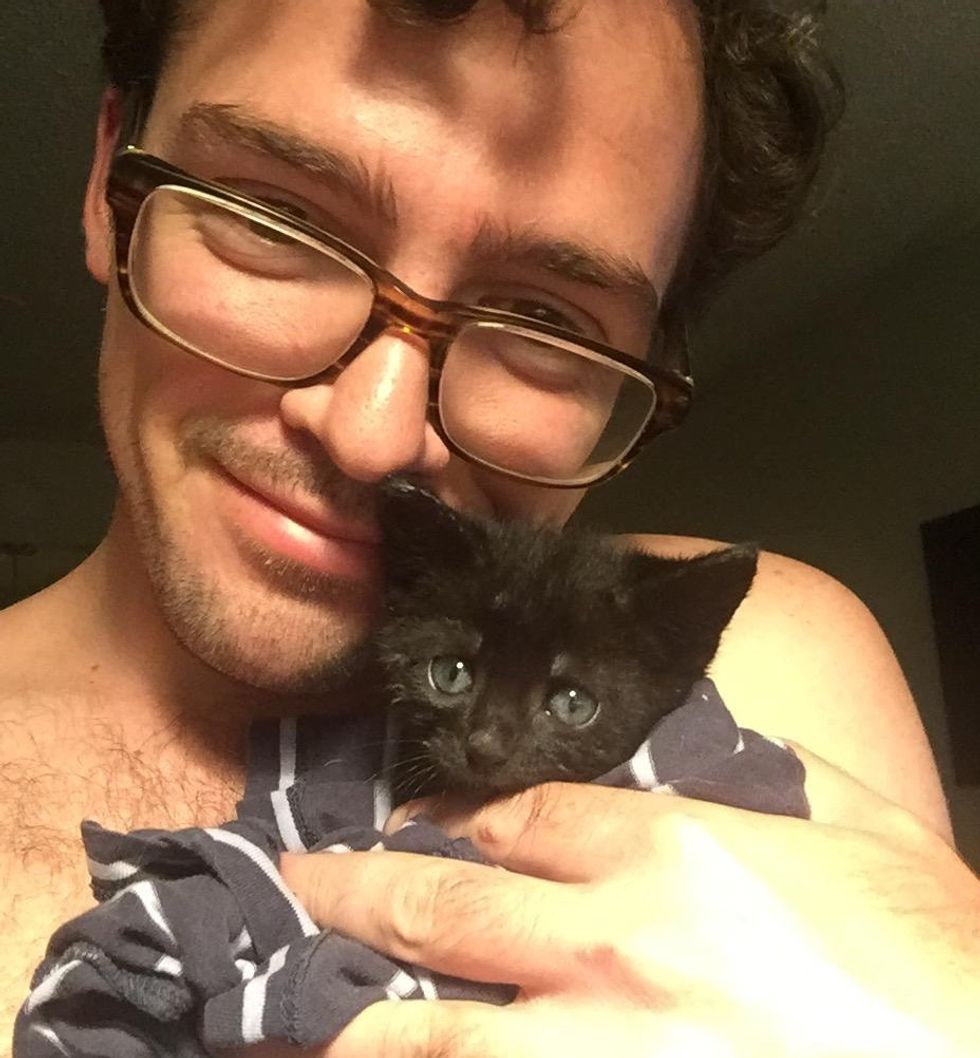 Courtesy: Luke
Share this story with your friends!
Related story: Heroic Man Rescues Kitten Stranded in Flood Waters