Pan the little rescue kitty found his humans and it was love at first sight.
"Daddy loves his little Pan baby! Almost as much as I do! They bonded instantaneously," said Ashley on flickr.
2 week old Pan meeting his new dad for the first time.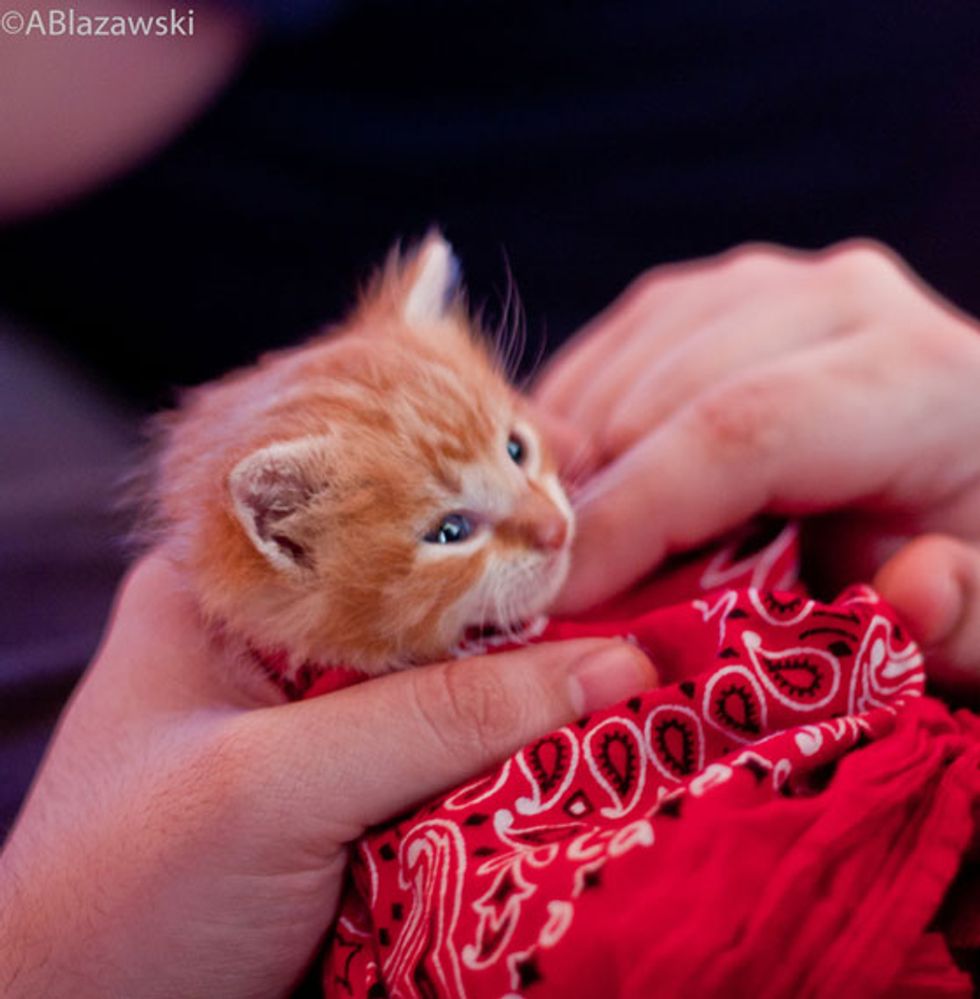 "Pan thinks daddy's beard is nice and fuzzy, perfect for snuggles," said Ashley.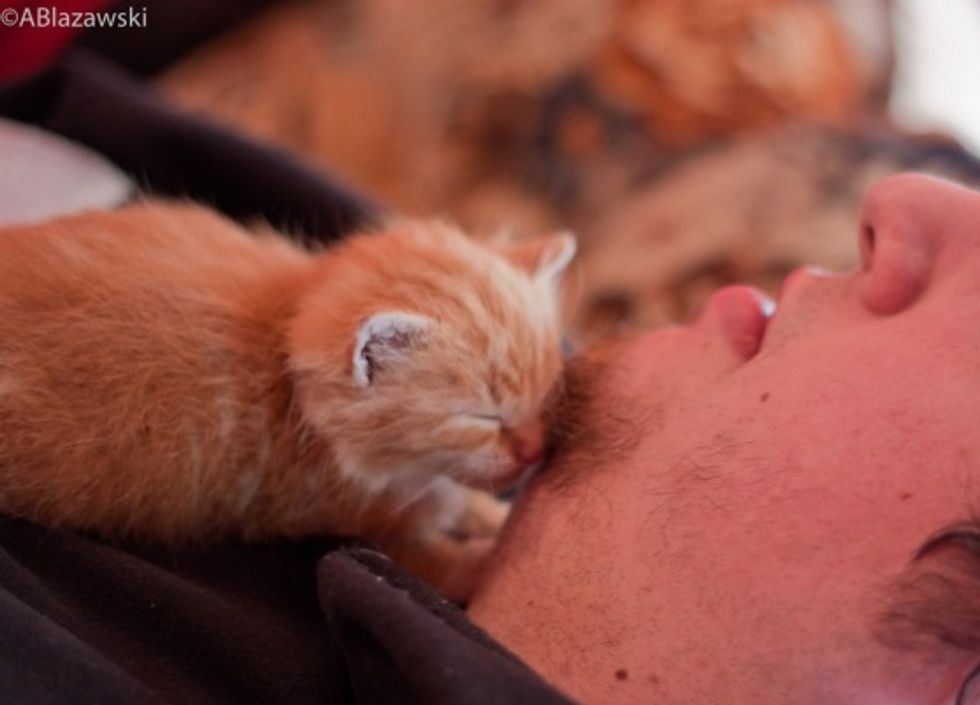 Snuggling with daddy for a quick afternoon nap. "Don't go daddy!"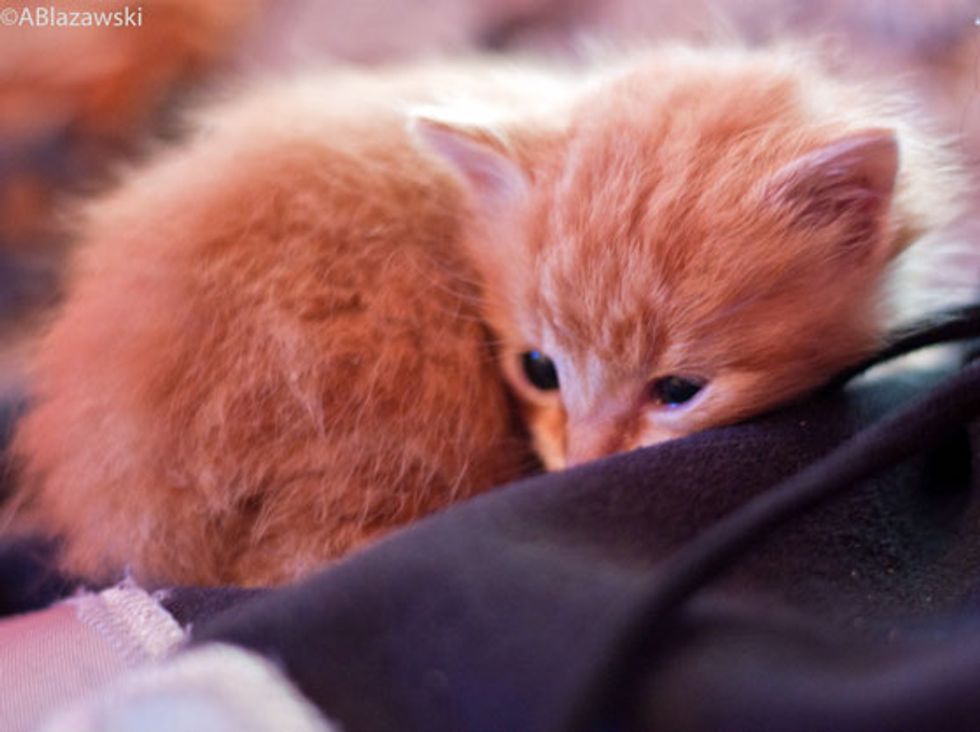 "Pan's full name is Pan Garfield. His mother abandoned him and his siblings when they were newborns. I met him when he was about two weeks old and have been hopelessly head over heels in love with him ever since," said Ashley.